RubberDucks Offense Erupts For Eight Runs Behind Corey Kluber, Beat Thunder 8-1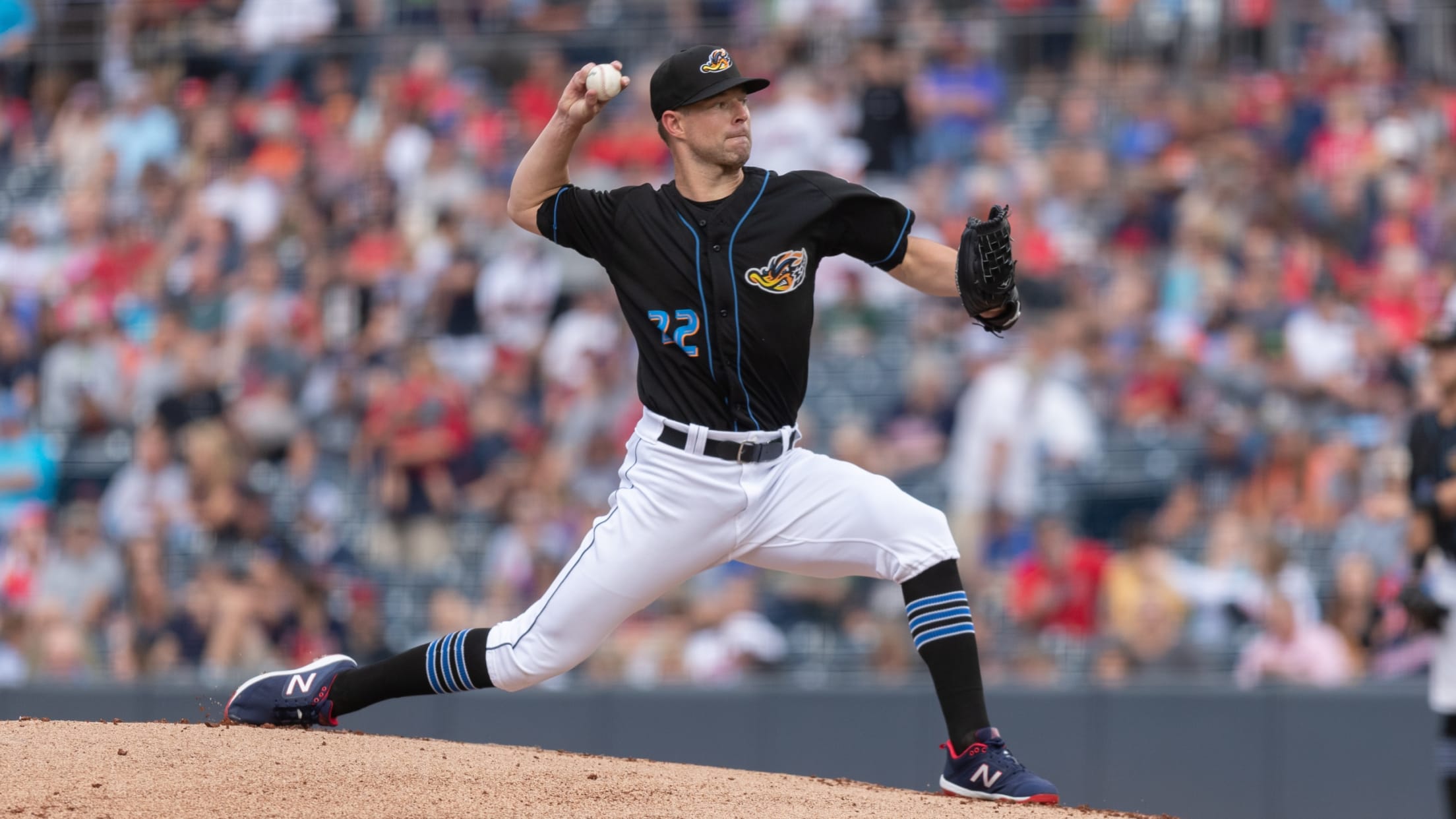 RubberDucks Game RecapRubberDucks 8 (21-30, 55-65) Thunder 1 (26-27, 64-55)WP: Jake Paulson (10-7) LP: Albert Abreu (5-8) Save: none SummaryThe RubberDucks scored early and often behind solid rehab pitching performances of Corey Kluber, Dan Otero and Tyler Olson in their 8-1 victory over the Trenton Thunder Tuesday night at Canal
RubberDucks Game Recap
RubberDucks 8 (21-30, 55-65) Thunder 1 (26-27, 64-55)
WP: Jake Paulson (10-7) LP: Albert Abreu (5-8) Save: none

Summary
The RubberDucks scored early and often behind solid rehab pitching performances of Corey Kluber, Dan Otero and Tyler Olson in their 8-1 victory over the Trenton Thunder Tuesday night at Canal Park.
Turning Point
Oscar Gonzalez put the Akron RubberDucks ahead on a three-run home run well over the left field wall off Trenton starting pitcher Albert Abreu in the bottom of the third inning to give the Ducks the 3-0 lead.
Mound Presence
The Cleveland Indians sent Corey Kluber to double-A Akron for his second start of his rehab assignment, and the two-time Cy Young winner did not disappoint. Kluber set down ten straight Thunder batters until Kyle Holder took him deep into the right field bullpen, but that would be the only damage he would allow. The Indians starting pitcher allowed one earned run on two hits and struck out six batters while throwing 60 total pitches, including 36 strikes. The Akron bullpen was stellar again as Dan Otero, Tyler Olson, Jake Paulson, David Speer and Argenis Angulo combined for five scoreless innings.
Duck Tales
The RubberDucks offense was consistent all night, scoring in the first three of four innings to the tune of a 6-1 lead after four innings. Oscar Gonzalez put the RubberDucks up early when he took a 98 mile per hour Albert Abreu fastball over the left field fence to give the Ducks a 3-0 lead. The RubberDucks would tack on runs thanks to three different sacrifice flies from Trenton Brooks, Alex Call and Andruw Monasterio.
Notebook
Oscar Gonzalez's home run in the second inning extended his hitting streak to six consecutive games since having been promoted from high-A Lynchburg on August 1st… Akron's run differential over their past 19 games is +34 and has led to the team winning 12 of 19 in that time frame… With his double in the bottom of the third inning, Trenton Brooks now leads the Eastern League in doubles since the All-Star break with 14 doubles and 19 extra-base hits… Time of Game: 3:01… Attendance: 8,322 (Fifth largest crowd at Canal Park since renovation in 2014)
On the Pond
The RubberDucks continue their homestand Wednesday night with another 7:05 p.m. matchup with the Trenton Thunder. The game will be broadcast on Fox Sports 1350 AM, the WARF iHeart channel, and the TuneIn Radio App. Sam Hentges (2-10, 5.01) will take the ball in the middle game of Trenton Thunder's three-game visit to Canal Park.