SA Blanks CC, Avoids Sweep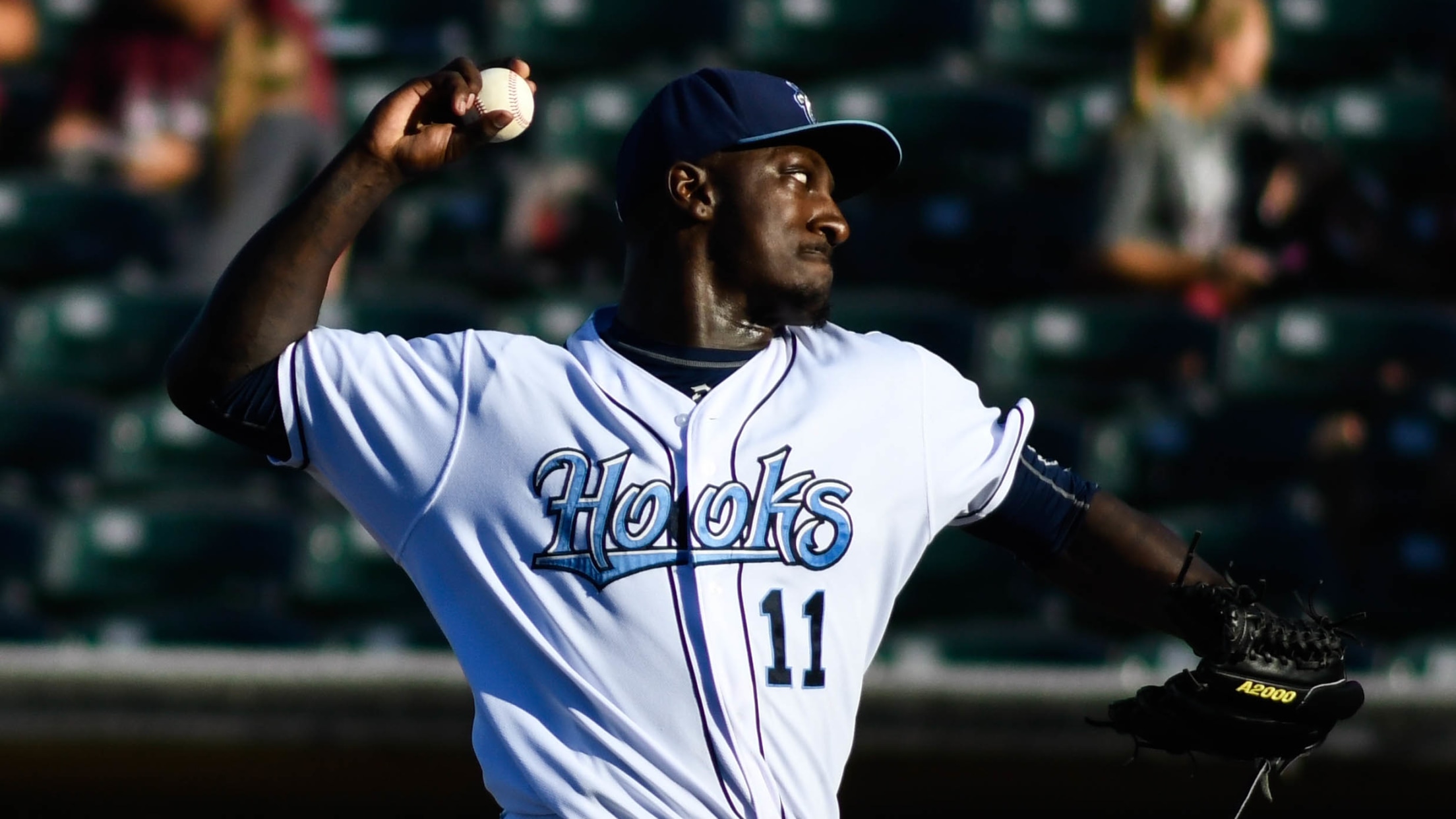 Akeem Bostick struck out a career-best 11 batters in six innings Monday night. (Charlie Blalock)
CORPUS CHRISTI - Chris Huffman struck out seven over seven innings and Gerardo Reyes was perfect in relief as the Mission beat the Hooks, 5-0, in Monday night's series finale at Whataburger Field.With Frisco's 7-1 victory over Midland, Corpus Christi leads the RoughRiders by 3.5 games with seven to play
CORPUS CHRISTI - Chris Huffman struck out seven over seven innings and Gerardo Reyes was perfect in relief as the Mission beat the Hooks, 5-0, in Monday night's series finale at Whataburger Field.
With Frisco's 7-1 victory over Midland, Corpus Christi leads the RoughRiders by 3.5 games with seven to play in the Texas League South second-half pennant race.
Centerfielder Ronnie Dawson notched both Corpus Christi hits, a lead-off double in the first and one-out single in the sixth.
The Hooks had multiple baserunners in the second, both via walks. Huffman induced a 4-6-3 double play to thwart the threat. The San Antonio right-hander retired 15 of the final 17 men he faced.
Josh Naylor put the Missions on the board in the fourth with a solo blast to right field against Akeem Bostick. Three consecutive singles followed, putting San Antonio up 2-0.
Bostick, who allowed an unearned run in the sixth, struck out 11 against one walk and five hits in six innings of work.
Carlos Sierra posted zeros in the seventh and eighth before yielding a two-run home run by Michael Gettys in the ninth.
Rehabbing Astros catcher Brian McCann worked seven innings behind the plate for the Hooks, going 1-for-2 with a walk.
Corpus Christi finishes the regular season with a seven-game road trip through Frisco and San Antonio. Tuesday's series opener at Dr Pepper Ballpark pits Hooks lefty Brett Adcock (3-1, 1.94) against Riders southpaw Joe Palumbo (1-0, 1.80). First pitch 7:05.