Round Rock Goes Home With the Dundie on Pretzel Night
Express Use Four-Run Inning to Claim 4-3 Victory Over River Cats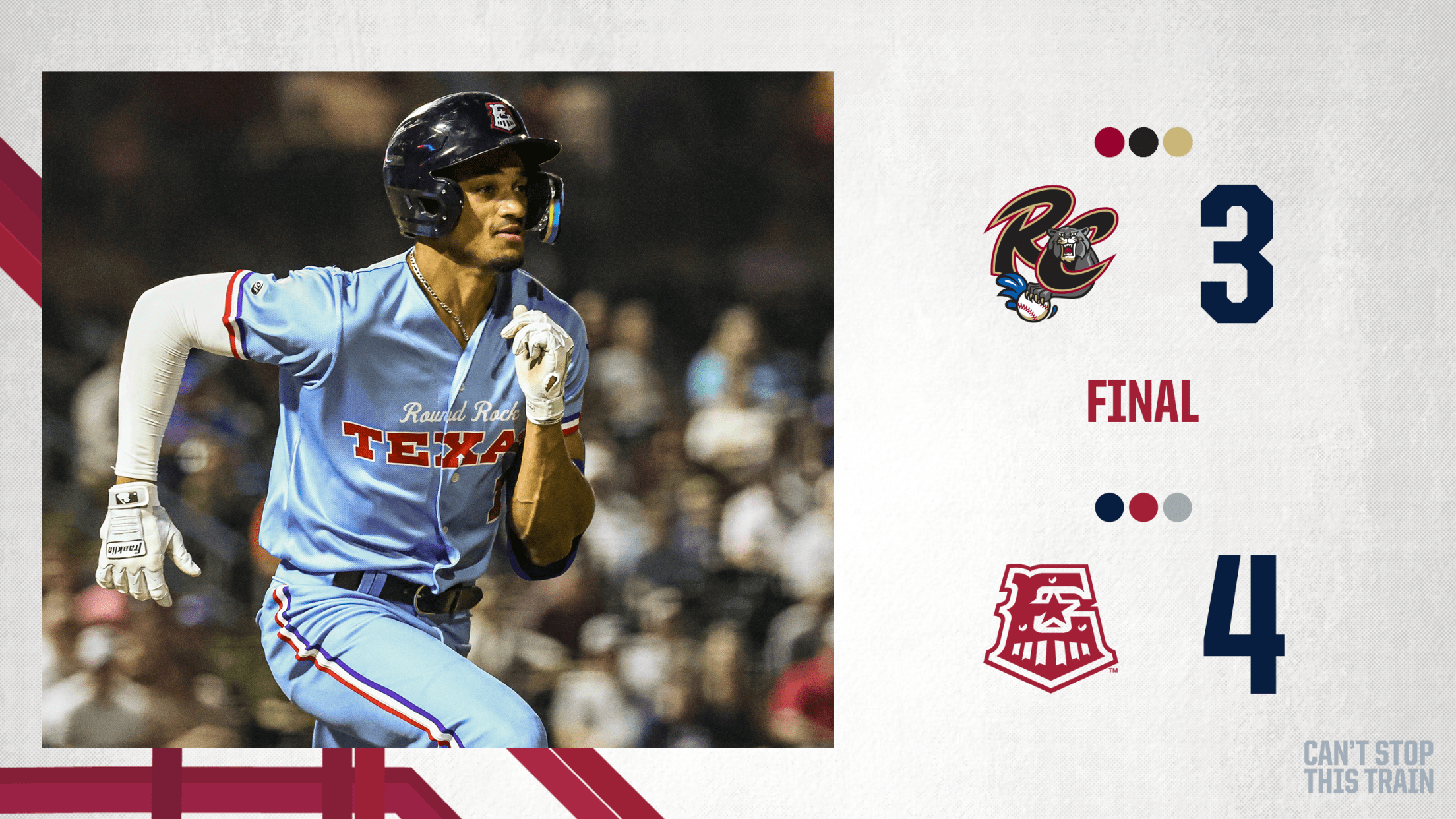 (Andy Nietupski / TTL Sports Media)
ROUND ROCK, Texas – The Round Rock Express (52-45) earned its second win of the series on Friday night with a 4-3 victory over the Sacramento River Cats (42-55) at Dell Diamond. The win evens the series at two games apiece as the two teams head into game five. Round
ROUND ROCK, Texas – The Round Rock Express (52-45) earned its second win of the series on Friday night with a 4-3 victory over the Sacramento River Cats (42-55) at Dell Diamond. The win evens the series at two games apiece as the two teams head into game five.
Round Rock starter LHP Cole Ragans (3-2, 3.32) worked his way to the win with a 6.0-inning outing that saw one run, two hits, three walks and six strikeouts. Sacramento reliever RHP Jeremy Walker (0-4, 6.88) went home with the loss after allowing all four runs to score during his one inning on the mound. Express RHP Jesus Tinoco earned his 11th save of the season with a scoreless 1.1 innings and two punchouts to close out the night's action.
Along the Train Tracks:
After two scoreless innings, Round Rock broke things open in the third. After hitting a one-out single, SS Ryan Dorow stole second base. DH Bubba Thompson sent Dorow home with a single before CF J.P. Martinez blasted a 424-foot home run onto the center field shed to make it a 3-0 game. 3B Andy Ibáñez doubled and LF Steele Walker followed with a double of his own that pushed the lead to 4-0.
Sacramento plated their first run of the night in the fourth when DH Andrew Knapp hit a solo home run into left field, trimming Round Rock's lead to 4-1.
The River Cats added two more to their total in the seventh inning. 1B Isan Díaz led the frame off with a home run before 3B Wyatt Mathisen struck out. LF Ka`ai Tom followed with a single then moved to second base on an Express error. SS Arquímedes Gamboa sent his teammate home with a single, making it a 4-3 game.
Round Rock held Sacramento to one above the minimum over the final two innings, securing the victory.
E-Train Excerpts:
Express CF J.P. Martinez recorded a multi-RBI night thanks to his two-run home run that propelled Round Rock in the third inning.
All six of Round Rock's hits on Friday night game in the third inning. The Express drew four walks and reached on a fielder's choice throughout the rest of the game, but did not record another hit.
Next up: Round Rock faces Sacramento in game five on Saturday night at Dell Diamond. Express LHP Kolby Allard (1-1, 4.01) is slated for the game five start up against River Cats RHP Sean Hjelle (4-4, 5.27). Tomorrow's first pitch is scheduled for 7:05 p.m.
Single game tickets as well as full season and mini season membership plans are on sale now. For more information about the Express, visit RRExpress.com or call (512) 255-2255. Subscribe to the E-Train email newsletter and keep up with the Express on Facebook, Instagram and Twitter!