Sacramento makes it back-to-back with win over Fresno
Offense strikes early, bullpen does the rest as River Cats take series opener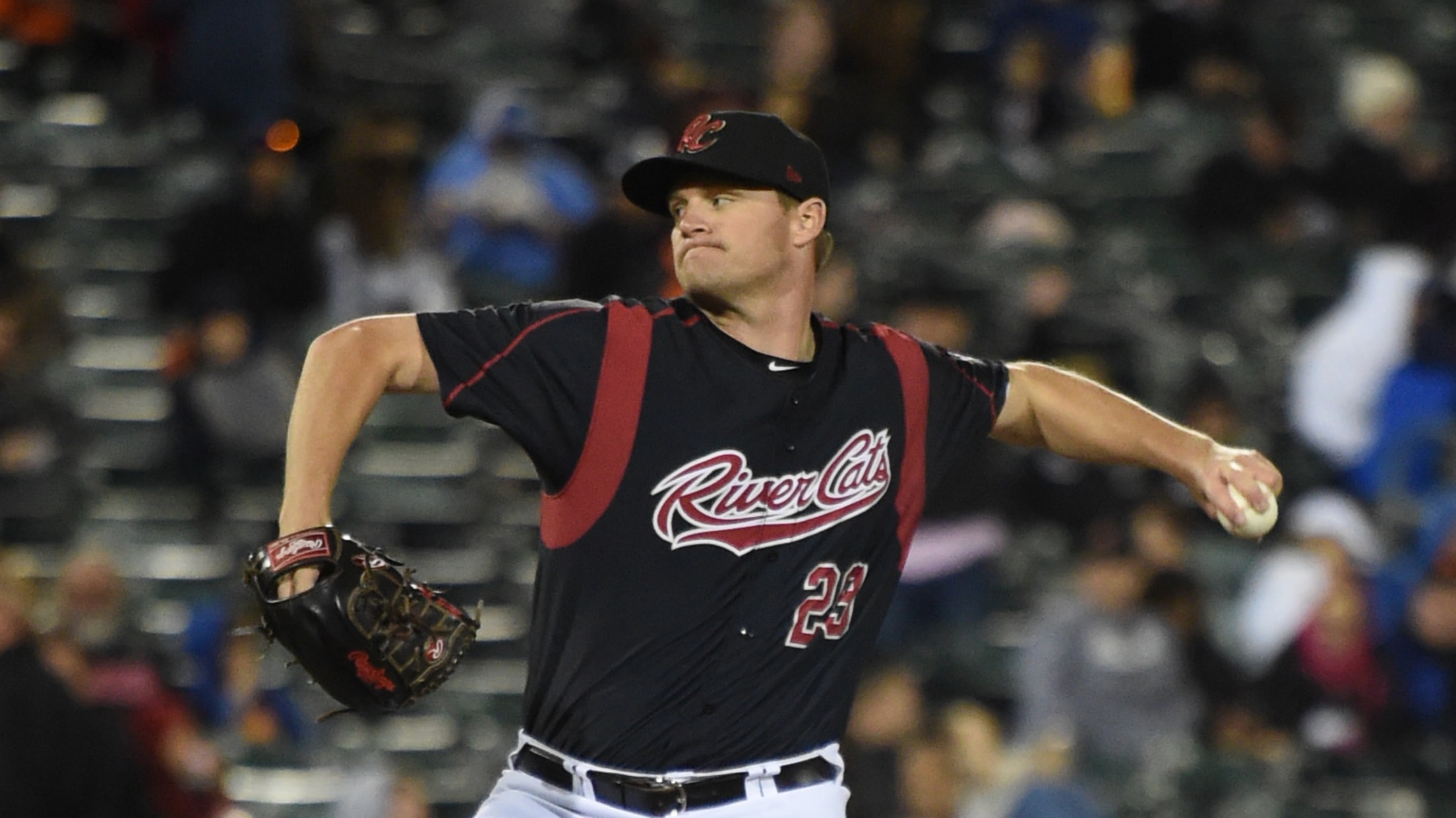 The Sacramento River Cats (9-16) opened their series against the Fresno Grizzlies (11-15) the right way, taking game one 5-4 from Fresno. The River Cats jumped out to an early lead and never gave it back thanks to a stellar bullpen showing. 
The Sacramento River Cats (9-16) opened their series against the Fresno Grizzlies (11-15) the right way, taking game one 5-4 from Fresno. The River Cats jumped out to an early lead and never gave it back thanks to a stellar bullpen showing.
Without a starter for tonight's game, the River Cats turned to the bullpen to get nine innings. Roberto Gomez made his first start of the season and was backed by Triple-A rookie Dusten Knight, Matt Reynolds, and finally Ryan Webb. The win was awarded to Reynolds, who threw two scoreless innings, giving up just one hit. For Knight, he went 2.2 innings and allowed two runs in his Triple-A debut.
At the plate, the River Cats jumped out to an early 3-0 lead in the second inning thanks to an RBI-double by Tim Federowicz and a two-run single by Orlando Calixte. In his last seven games, Calixte is hitting .379 (11-for-29) with two home runs and eight RBI. Jae-Gyun Hwang also added an RBI with a sacrifice fly in the fourth inning.
Game two will feature Sacramento's Michael Roth (2-2, 4.08) facing off against Fresno's David Martinez (0-3, 6.65). First pitch is set for 6:35 pm (PT) and the game can be heard live online at rivercats.com starting at 7:00 pm.
Postgame Notes
Calixte: Infielder Orlando Calixte picked up three RBI in tonight's win…in his last seven games, has eight RBI…leads the River Cats as a club with 15.
Knight: Right-hander Dusten Knight made his Triple-A debut tonight, throwing 2.2 innings and allowing two runs on three hits and three walks…struck out three…both runs came on a two-run home run given up to Frenso's Reid Brignac.
Gomez: Roberto Gomez made his first start of the season, going 2.2 innings and allowing two runs on four hits and two walks while striking out two…threw a season-high 60 pitches in the outing.
Scoring First: Sacramento improved to 5-5 when scoring first, including 2-1 on the road.
Back-to-Back: The River Cats won their first back-to-back games since April 10 and 11.
Undefeated…in May: The River Cats are a perfect 2-0 in the month of May.
***
The Sacramento River Cats are the Triple-A affiliate of the three-time World Champion San Francisco Giants. The team plays at Raley Field in West Sacramento, consistently voted one of the top ballparks in America. River Cats Season Tickets, Mini-Plans, and Flex Plans can be purchased for the 2017 season by calling the River Cats Ticket Hotline at (916) 371-HITS (4487). For more information about the River Cats, visit www.rivercats.com. For information on other events at Raley Field, visit www.raleyfield.com.