Sacramento sweeps doubleheader against Rainiers
River Cats get strong starts from Suarez and Knight, big hits from Shaw and Bennett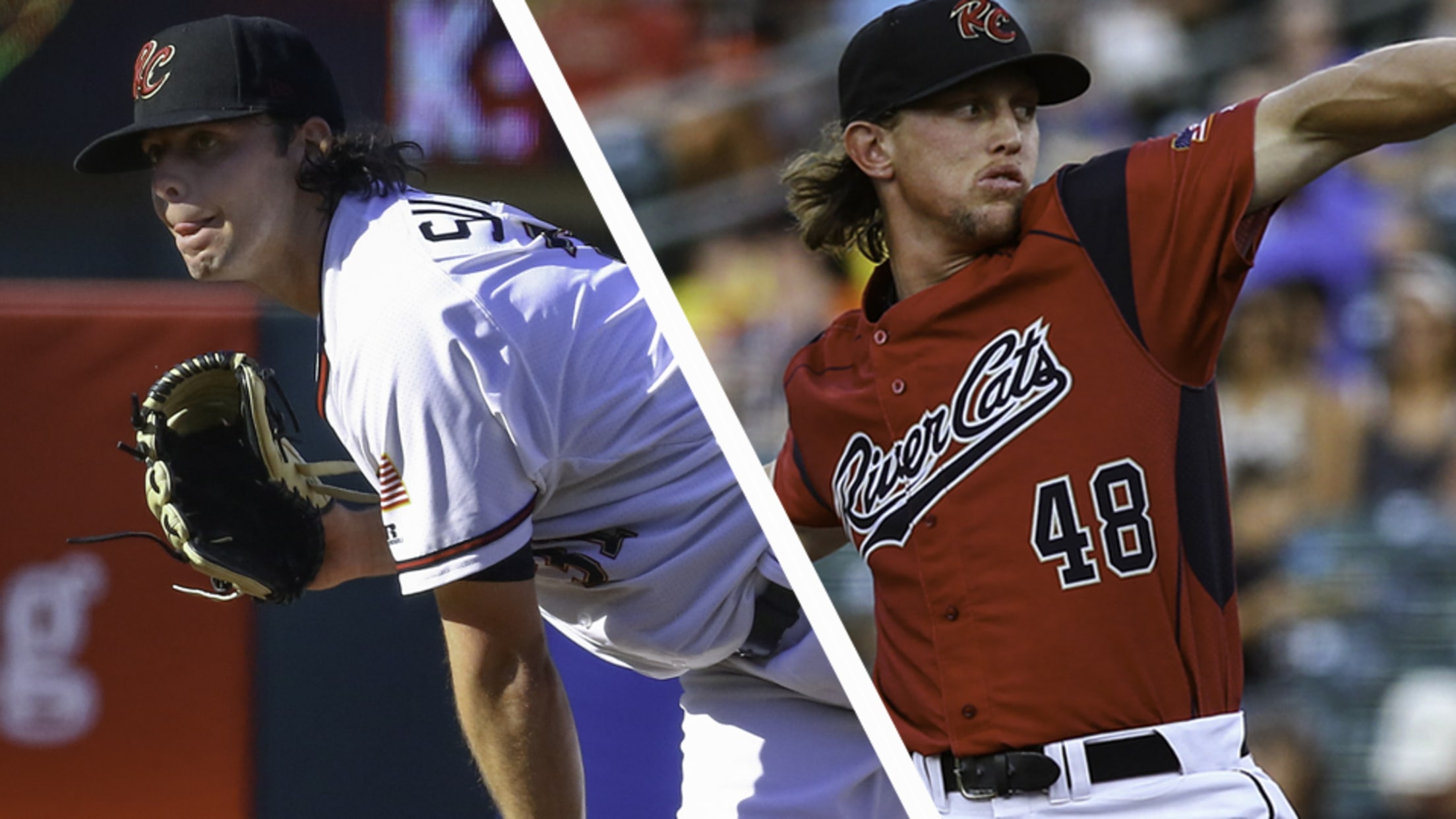 West Sacramento, CA - The Sacramento River Cats (35-53) took both games of their doubleheader from the Tacoma Rainiers (45-43) Saturday night at Raley Field. The River Cats won game one - a resumption of April 7th's suspended game - 6-3 before shutting out the Rainiers 3-0 in game two
West Sacramento, CA - The Sacramento River Cats (35-53) took both games of their doubleheader from the Tacoma Rainiers (45-43) Saturday night at Raley Field. The River Cats won game one - a resumption of April 7th's suspended game - 6-3 before shutting out the Rainiers 3-0 in game two
It took 93 days for the River Cats and Rainiers to complete their Opening Day matchup, but Sacramento got the win and officially started their 2017 campaign 1-0. Centerfielder Justin Ruggiano paced the offense in game one, launching a three-run homer in the third. After Tacoma tied things up in the fifth inning against starter Andrew Suárez, left fielder Chris Shaw took the lead back with a solo home run. Sacramento tacked on two more runs in the eighth to put the game away 6-3. Derek Law, who was with San Francisco when this game officially started, closed it out for the save.
In game two, right-hander Dusten Knight led the way for Sacramento, keeping the Rainiers offense off the board while tying a career-high by throwing 5.2 innings. Knight set a new season-high with six strikeouts and allowed two free passes and two singles. Behind him, second baseman T.J. Bennett backed his strong performance with a solo home run for the first run of the game. Juan Ciriaco and Juniel Querecuto each collected an RBI in the 3-0 victory and right-hander Tyler Rogers picked up his team-leading third save this season.
Sacramento will finish their four-game set with Tacoma tomorrow afternoon before heading into the All-Star Break. Right-hander Jose Flores (0-0, 0.00) will be on the hill for the River Cats. It will be righty Christian Bergman (6-0, 3.28) for the Rainiers. First pitch is set for 1:05 p.m. (PT) and the game can be heard live online at rivercats.com and on the air on ESPN 1320.
Postgame Notes
Suarez steps up: Andrew Suarez set a new season-high by throwing 104 pitches (66 strikes)…the left-hander earned his first win at Raley Field tonight…after not allowing a home run in his first three starts, he has now allowed three over his last two outings.
Ciriaco continued: Juan Ciriaco extended his hitting streak to a team-leading six games…went 3-for-6 over the two games and is hitting .524 (11-for-21) over his streak.
Touch 'em all: Sacramento smacked three homers tonight…currently sit 11th in the PCL with 80 home runs this season…30 have come at home and 50 have come on the road.
***
The Sacramento River Cats are the Triple-A affiliate of the three-time World Champion San Francisco Giants. The team plays at Raley Field in West Sacramento, consistently voted one of the top ballparks in America. River Cats Season Tickets, Mini-Plans, and Flex Plans can be purchased for the 2017 season by calling the River Cats Ticket Hotline at (916) 371-HITS (4487). For more information about the River Cats, visit www.rivercats.com. For information on other events at Raley Field, visit www.raleyfield.com.