Salem rallies to sweep Fayetteville
Ward, Politi strike out 14 in 2-1 win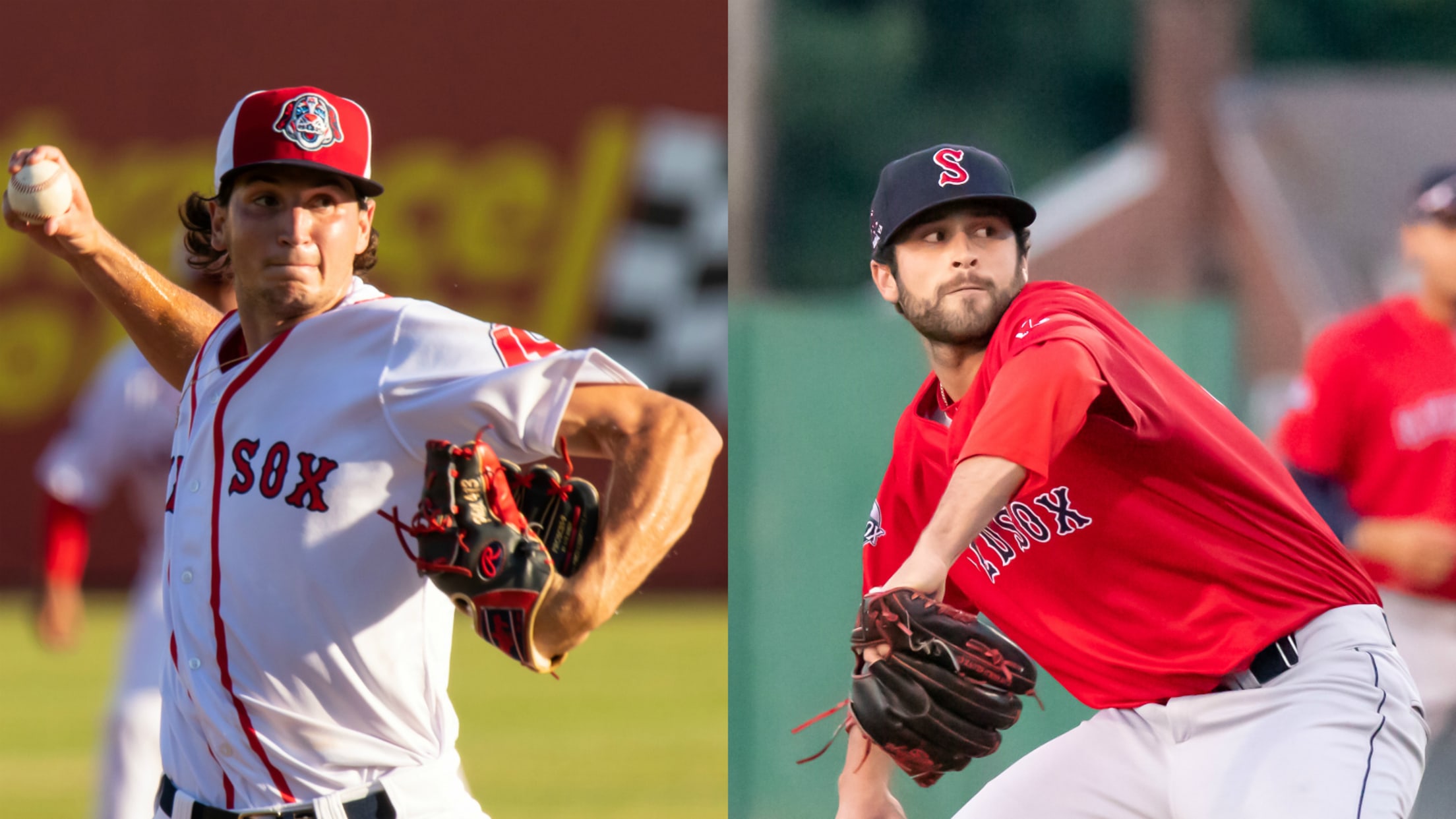 Thaddeus Ward and Andrew Politi combined for 14 strikeouts Wednesday in Fayetteville (John Wacher)
Fayetteville, North Carolina (July 3, 2019) - Thaddeus Ward struck out 10 Woodpeckers in a brilliant performance but it took a late rally from Salem to overcome Fayetteville for a 2-1 win and series sweep.How it Happened * Fayetteville and Salem held even until the fourth inning when a solo
Fayetteville, North Carolina (July 3, 2019) - Thaddeus Ward struck out 10 Woodpeckers in a brilliant performance but it took a late rally from Salem to overcome Fayetteville for a 2-1 win and series sweep.

How it Happened
* Fayetteville and Salem held even until the fourth inning when a solo blast from Jake Adams advanced the Woodpeckers 1-0.
* Thaddeus Ward finished after six innings of work, permitting just one run on five hits with a career-best 10 strikeouts.
* Keith Curcio sparked the Sox offense with a single in the seventh inning. Marcus Wilson doubled and Edgar Corcino was hit by a pitch to load the bases. A sacrifice fly from Tanner Nishioka tied the tilt.
* Andrew Politi struck out the side after the stretch to hold even. The righty carried the remaining three innings with four strikeouts.
* Michael Osinski singled to start the eighth inning and moved over after a bunt from Jagger Rusconi. Pedro Castellanos put Salem ahead 2-1 with an RBI single for the final score.
Standout Sox
* Andrew Politi: 3.0 IP, 0 H, 0 R, 0 ER, 1 BB, 4 K - W (4-1)
* Thaddeus Ward: 6.0 IP, 5 H, 1 R, 1 ER, 1 BB, 10 K
* Pedro Castellanos: 1-for-4, RBI
* Tanner Nishioka: 1-for-3, RBI

What's Next
Salem Red Sox vs Down East Wood Ducks Thursday, July 4, 2019. First pitch is scheduled for 3:05 PM EST.
LHP Enmanuel DeJesus vs. RHP Josh Advocate
Listen: SalemSox.com, TuneIn Radio, ESPN Blacksburg WKEX 1430 AM/94.1 FM, WGMN 1240 AM/93.3 FM
Watch: MiLB.TV
The Salem Red Sox are the Advanced-A affiliate of the Boston Red Sox and call Haley Toyota Field in Salem, Virginia home. The team was founded in 1968 and purchased by Fenway Sports Management in December of 2007. For more information on the Salem Red Sox, please visit SalemRedSox.com or contact Melanie Newman at [email protected].