Schreiber's Three Home Runs Lift Tourists over IronBirds
Asheville Blasts Five Home Runs Total in 7-5 Win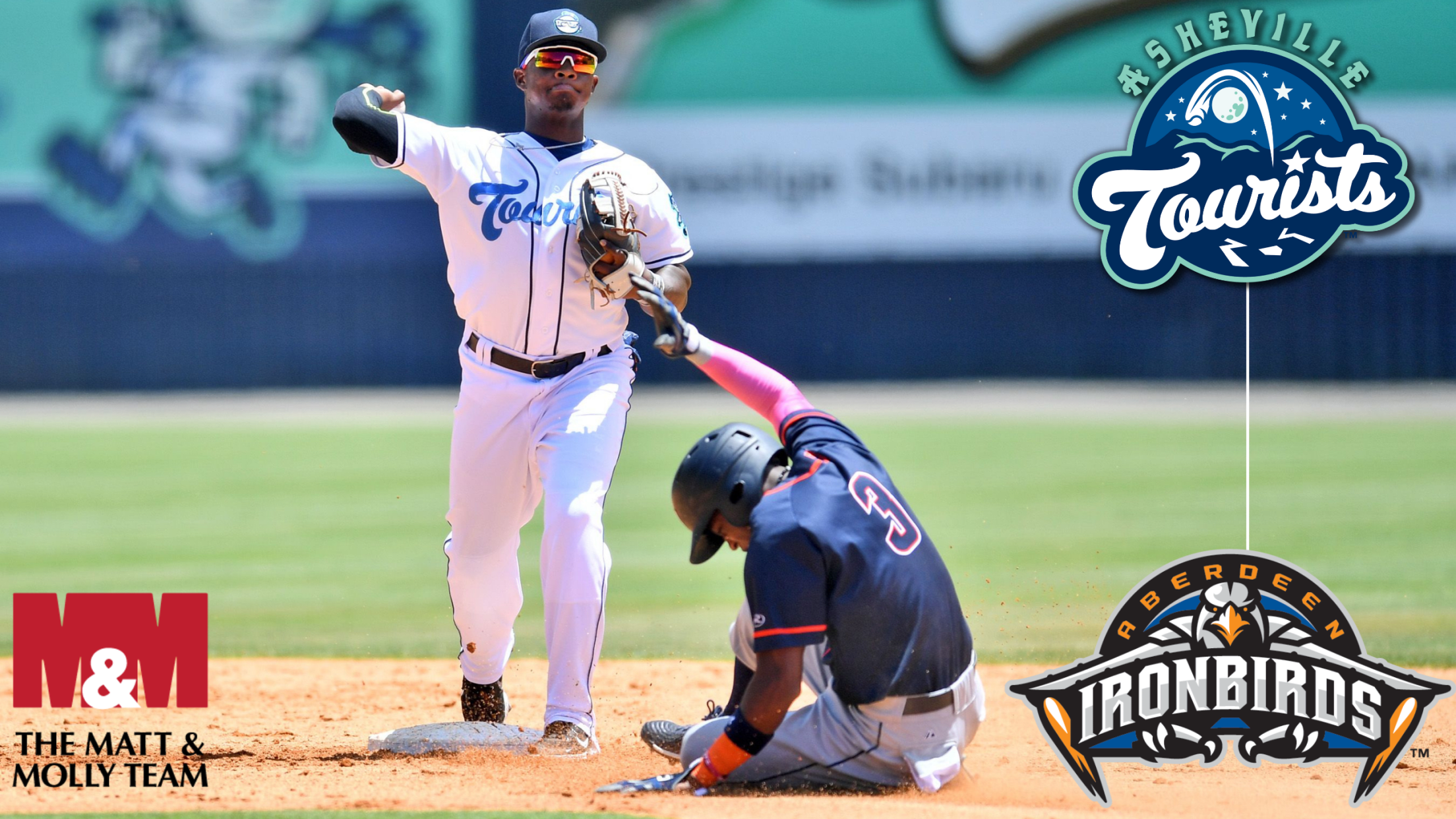 ASHEVILLE- The Asheville Tourists belted five Home Runs on Wednesday night en route to their third straight win; a 7-5 victory over the Aberdeen IronBirds. The longball effort was led by Scott Schreiber, who blasted three of the team's five homers. Schreiber has reached base in all nine of his
ASHEVILLE- The Asheville Tourists belted five Home Runs on Wednesday night en route to their third straight win; a 7-5 victory over the Aberdeen IronBirds. The longball effort was led by Scott Schreiber, who blasted three of the team's five homers. Schreiber has reached base in all nine of his plate appearances in the series.
Matt Barefoot kicked things off for Asheville with a first inning, two-run bomb halfway up the mountain beyond left field. Two batters later Schreiber made it 3-0 with his first Home Run of the game. Alex McKenna drove in C.J. Stubbs with a two-out RBI single in the second to give the Tourists an early 4-0 advantage.
The IronBirds clawed their way back into the game with individual runs in each of the next three frames. Asheville responded with back-to-back solo Home Runs in the bottom of the fifth; one by Joe Perez, the other by Schreiber.
Aberdeen made it 6-4 with a run in the top of the seventh; however, Schreiber once again had an answer. Scott cleared the 42-foot scoreboard in right-centerfield in the bottom of the seventh for his third round-tripper of the contest. The Tourists held on from there.
Danny Cody started and pitched well for Asheville. The right-hander went four plus innings and allowed two earned runs. Yeremi Ceballos pitched an inning and earned the win. Matt Ruppenthal chewed up three frames late in the game and Michael Horrell notched his first save of the season with a shutdown ninth.
Asheville and Aberdeen will play game three of the current six-game series on Thursday night. The first pitch is slated for 6:35pm.