Scribner's Offseason Roller Coaster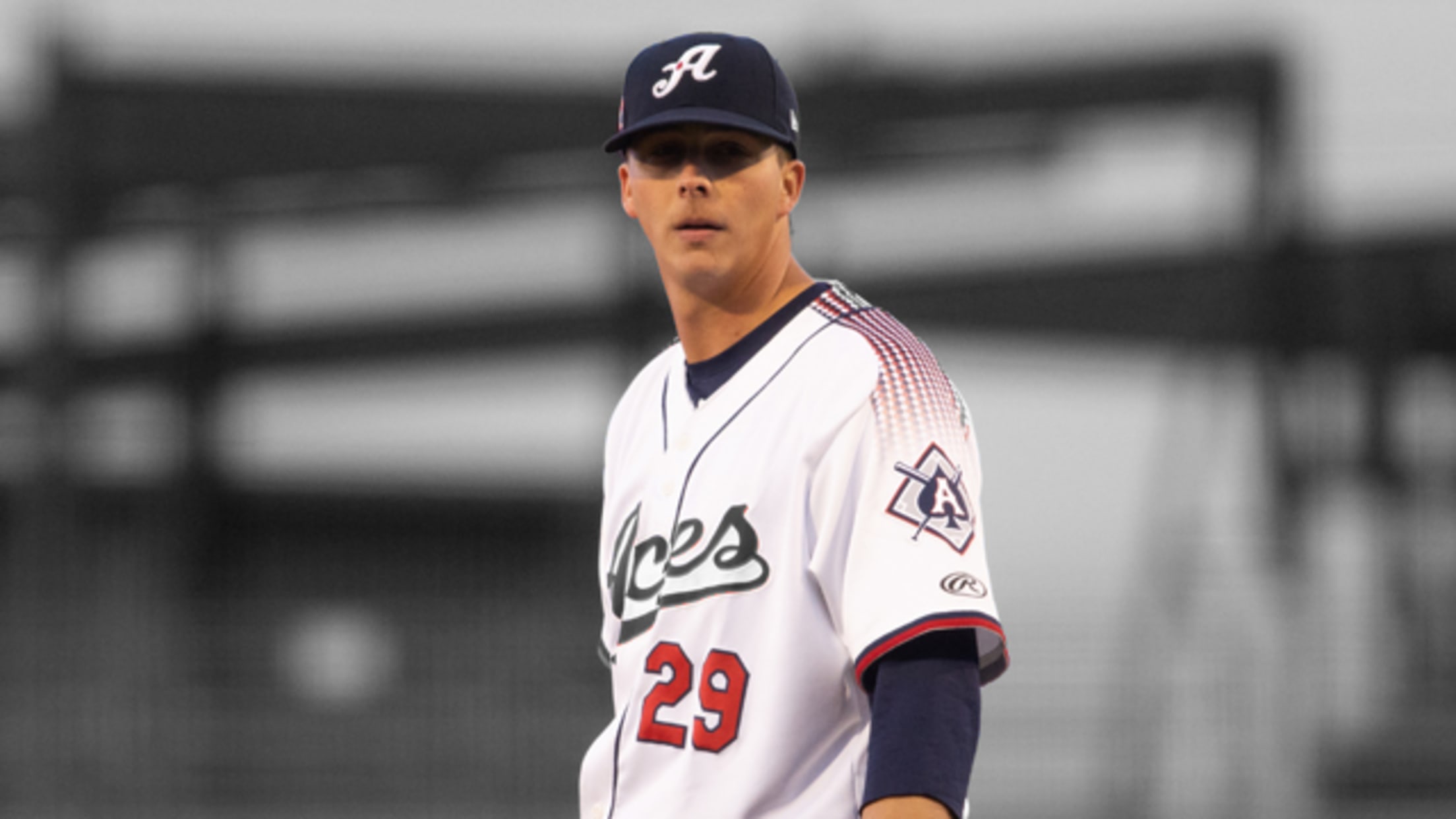 Troy Scribner's past year has had its ups and downs, but he is still determined to achieve his dream.He spent most of the 2017 season with the Salt Lake Bees, the Triple-A affiliate of the Los Angeles Angels. In 19 starts in Salt Lake, he was 11-4 with a 4.35
Troy Scribner's past year has had its ups and downs, but he is still determined to achieve his dream.
He spent most of the 2017 season with the Salt Lake Bees, the Triple-A affiliate of the Los Angeles Angels. In 19 starts in Salt Lake, he was 11-4 with a 4.35 ERA and 103 strikeouts and was named to the PCL All-Star team.
Bees manager, Keith Johnson, called Scribner into his office and sat him down to tell him he was going to Tacoma to play in the All-Star game.
"That was a lot of fun," Scribner said when asked about being named to the All-Star team. "It was my first time being on an All-Star team in a really long time, so it was an awesome experience."
Scribner's first call when he found out?
"I called my dad because I knew his family was up there and I knew the All-Star game was in Tacoma," he said.
The General Manager of the Bees, Marc Amicone told him they would pay for the plane ticket of one family member. Since Scribner's father's sister and parents live in Tacoma, it worked out perfectly.
Even bigger than being a 2017 PCL All-Star, was making big Major League debut in Toronto last July.
"Toronto is a crazy place to have a debut," Scribner laughed.
His outing, 3.0 innings, two runs and two strikeouts, wasn't even the first memory he mentioned. It was the struggle of getting his family across the border into Canada.
"My girlfriend didn't have a passport and my parents didn't have passports. You guys are 60 years old, and you don't have passports," he joked.
It ended up working out, though. His parents stopped in Buffalo, New York, and his girlfriend had to drive five hours to get hers, but in the end, they made it.
"In the end, it was the best experience ever. I had a blast, and I can't wait to get back there," he said.
However, Scribner hit a bump in the road to start 2018. On April 3, two days before the start of the Bees' season, he was designated for assignment by the Angels. On April 6, he was claimed off of waivers by the Arizona Diamondbacks.
"It was a surprise," he said of the experience. "Not as much to get DFA'd, as to get claimed. I thought I was going to clear and just go back to Triple-A with the Angels."
He was very happy to find out that he had gotten claimed. It allowed him to stay on a 40-man roster, but what he really liked was that someone was seeking him out.
"I pitched well against Reno a couple times last year, and I think that had a lot to do with it," he explained as to why he was claimed by the Diamondbacks. "In the PCL, everyone's always got their eyes open, and you're always trying out for all of the other teams when you're throwing."
Now that he is solidified in the Aces' rotation, he knows what he has to do to make it back to the big leagues. He knows he has to stay healthy and consistent to achieve his goal.
"I wanted to just make sure that this year, I'm not going to become too complacent in my place in my career and not become too satisfied with where I am, and to still be hungry for the big leagues."