Sea Dogs hold on for 4-2 win at Bowie
Owens earns the win, Barfield homers again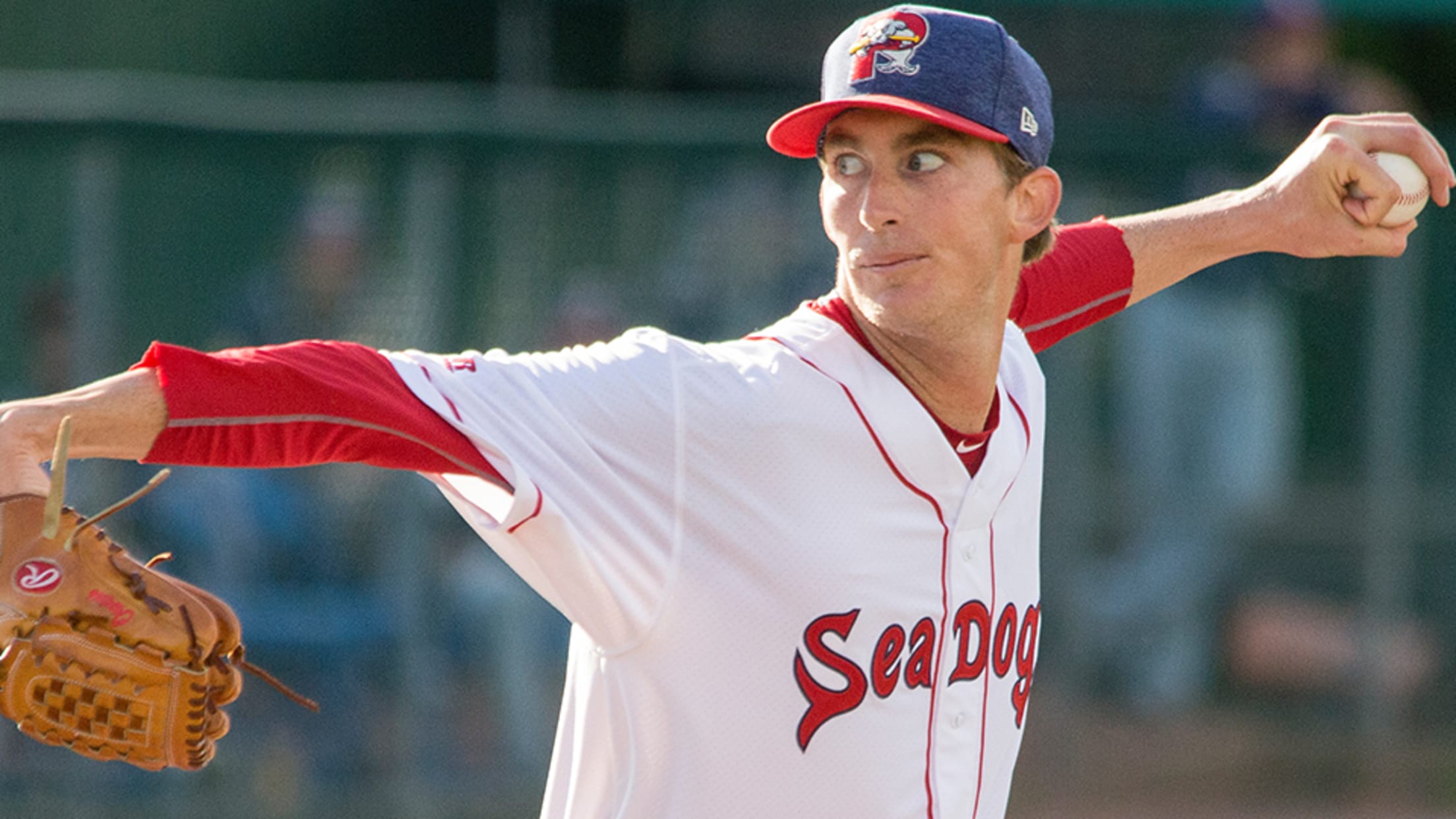 Bowie, Md. - Henry Owens (3-3) allowed one hit over five innings, leading the Portland Sea Dogs (57-59) to a 4-2 win over the Bowie Baysox (61-57) on Saturday night at Prince George's Stadium. The two teams sat through a one hour and 46 minute rain delay after the top
Bowie, Md. - Henry Owens (3-3) allowed one hit over five innings, leading the Portland Sea Dogs (57-59) to a 4-2 win over the Bowie Baysox (61-57) on Saturday night at Prince George's Stadium. The two teams sat through a one hour and 46 minute rain delay after the top of the sixth inning.
Jeremy Barfield (1-for-4, HR, 2 RBI) put Portland on the board with a lead-off homer in the second inning. The homer was the 22nd for Barfield, establishing a new single-season record since Portland became a Red Sox affiliate in 2003. Barfield made it 2-0 with a run-scoring groundout off Jordan Kipper (2-1) in the fourth.
Owens was outstanding, yielding just one hit, one run over five innings, earning his third win of the season. Anthony Santander knocked in the lone run off Owens with a sacrifice fly.
The Sea Dogs added single runs off the Bowie bullpen late in the game. Danny Mars had an RBI single and Deiner Lopez delivered a sacrifice fly.
Josh Smith and Ty Buttrey earned holds for Portland. Bobby Poyner pitched the ninth for his seventh save of the year.
The Portland Sea Dogs and Bowie Baysox (Orioles affiliate) wrap up their three-game series on Sunday afternoon, starting at 2:05 PM from Prince George's Stadium. RHP Kevin McAvoy (5-6, 4.21) takes on Bowie righty Lucas Long (7-5, 2.88).
Radio coverage on the U.S. Cellular Sea Dogs Radio Network begins at 1:50 PM. MiLB.TV starts at 2:00 PM.