Iowa Wins Second Straight Over Storm Chasers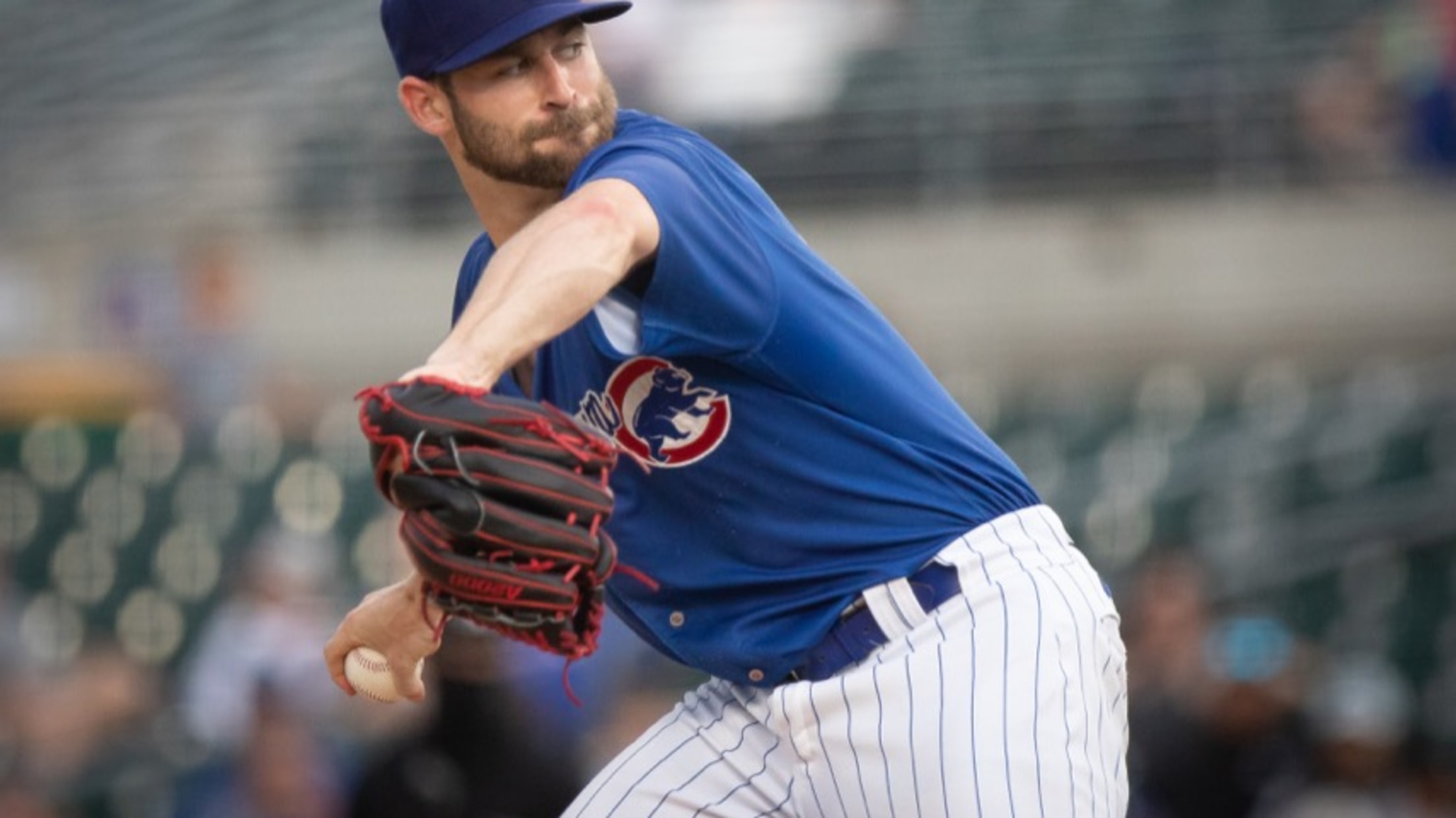 PAPILLION, NE – The Iowa Cubs (48-68) clubbed three home runs to take a 6-5 win over the Omaha Storm Chasers (64-52), Wednesday at Werner Park. Cory Abbott earned his third consecutive win, tossing six innings of two-run ball. With two outs in the first, Omaha got a two-run blast
PAPILLION, NE – The Iowa Cubs (48-68) clubbed three home runs to take a 6-5 win over the Omaha Storm Chasers (64-52), Wednesday at Werner Park.
Cory Abbott earned his third consecutive win, tossing six innings of two-run ball. With two outs in the first, Omaha got a two-run blast from Emmanuel Rivera to take an early lead. Abbott only allowed one more hit the rest of the game, while striking out four compared to zero walks.
Marcelo Martinez was having quite the outing of his own, holding the I-Cubs offense to just one hit, while striking out four batters through four innings. Iowa finally broke into the run column in the fifth, getting a three-run blast from Johneshwy Fargas.
Levi Jordan followed his Fargas' three-run homer with a solo shot of his own, bringing the I-Cubs' lead to 4-2. The lead stayed there until the seventh, when both teams added on.
Iowa got a run in the top half of the inning, followed by solo home runs from Rivera and Ryan McBroom, making it a 5-4 game. The I-Cubs extended their lead to 6-4 in the ninth with a solo blast from Tyler Ladendorf, and despite Omaha scoring in the bottom of the ninth, Brendon Little earned his second save of the year, closing out the final two frames for Iowa.
POSTGAME NOTES:
• Brennen Davis recorded two more hits in his second game with the I-Cubs, going 2-for-4 with a run scored.
• Entering this series, Iowa had not won back-to-back games since August 10-11 at Werner Park against Omaha.
• Cory Abbott spun his third consecutive quality start to earn his third consecutive win, tossing six innings of two-run ball. He allowed just two hits while striking out four.
The I-Cubs and Storm Chasers are set to meet for game three of the series tomorrow, with first pitch between the two teams set for 7:05 pm. at Werner Park. For more information and tickets, visit www.iowacubs.com.