I-Cubs Snap Home Skid on Four-Run First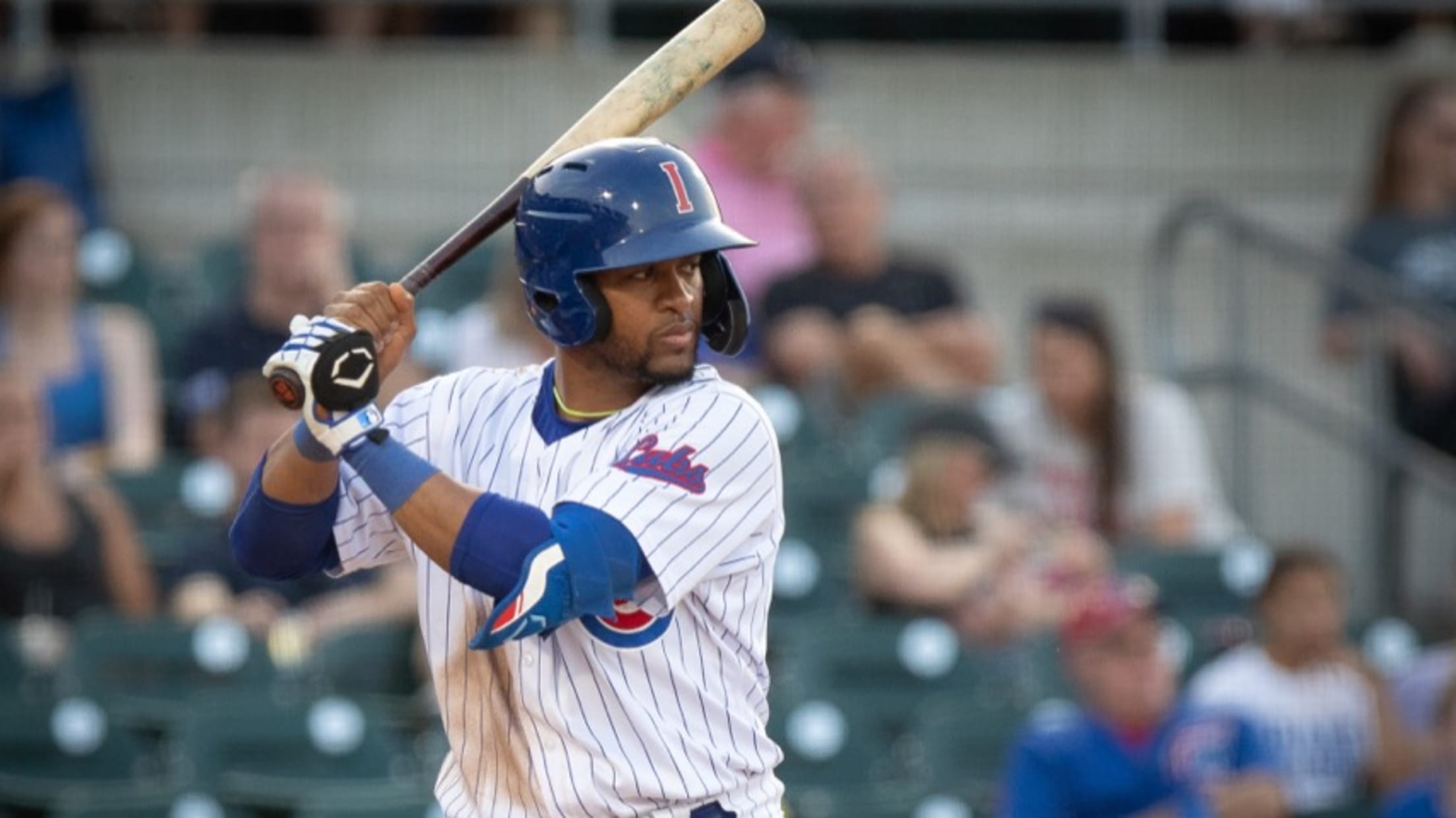 DES MOINES, IA – The Iowa Cubs (46-65) defeated the Toledo Mud Hens (64-47) by a score of 5-1, snapping a seven-game home losing streak on Thursday night at Principal Park. The I-Cubs started the game strong, sending eight men to the plate in the first inning en route to
DES MOINES, IA – The Iowa Cubs (46-65) defeated the Toledo Mud Hens (64-47) by a score of 5-1, snapping a seven-game home losing streak on Thursday night at Principal Park.
The I-Cubs started the game strong, sending eight men to the plate in the first inning en route to an early 4-0 lead. Johneshwy Fargas led off by reaching on an error and Ian Miller followed it up with a single, then Trayce Thompson launched his 19th homer of the year, giving Iowa a 3-0 advantage before they'd recorded an out. On the very next pitch, Abiatal Avelino kept the action going with a solo shot of his own, and the I-Cubs took a 4-0 lead.
Meanwhile, Cory Abbott kept the Toledo offense completely at bay. After stranding a double in the first, Abbott struck out the side in the second. From there, he allowed three more hits and two more walks through four more innings, but didn't allow any runs to score. He exited after six complete shutout innings, locking in his second straight quality start.
Toledo starter Nivaldo Rodriguez settled down after his rocky opening. The I-Cubs managed just three more singles and no more runs against him before he turned it over to the bullpen after five. Taylor Gushue doubled and scored on a sacrifice fly from Levi Jordan in the sixth to give the I-Cubs some insurance, but Toledo's relievers were otherwise effective.
Fortunately, Iowa's bullpen was just as successful. Erich Uelmen got the seventh and eighth innings and gave up one run on one hit, but struck out two. Juan Gamez took over for the ninth and also limited the Mud Hens to just one hit while logging two strikeouts of his own. That cemented a 5-1 victory for the I-Cubs, their first of the series against Toledo.
POSTGAME NOTES:
Trayce Thompson homered in back-to-back games for the first time this season. He is the seventh I-Cub to accomplish the feat in 2021.
With his 1-for-4 night, Thompson tied his longest hitting streak of the season at five games. It's his third five-game streak of the season.
After going nearly four months without recording a win, Cory Abbott has now won back-to-back games for Iowa.
Abiatal Avelino went 3-for-3 with a home run and a walk in tonight's game. It was his fourth three-hit game of the season.
Iowa will face off with Toledo again tomorrow for game four of the six-game series. First pitch between the two teams is scheduled for 7:08. For more information and tickets, visit www.iowacubs.com.