Shaver Earns Win Number 100 with the Tourists
Arrighetti and Gomez Deal in Asheville's 6-3 Triumph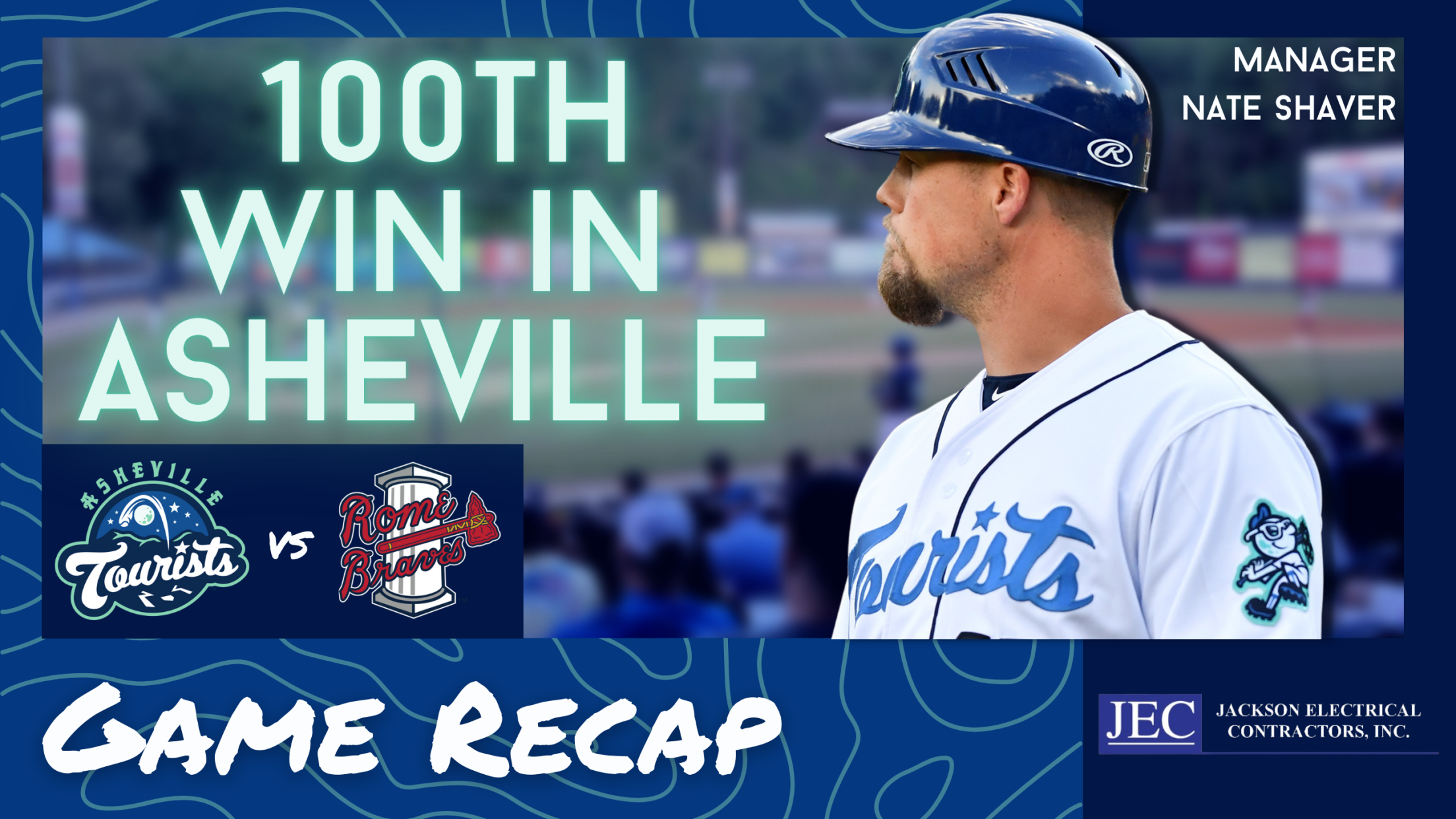 ASHEVILLE- Thursday night at McCormick Field served up a little history as the Asheville Tourists' Manager, Nate Shaver, earned his 100th victory in a Tourists uniform. Shaver is the 21st manager is Tourists history to reach the 100-win plateau; a history that dates all the way back to 1897. Asheville
ASHEVILLE- Thursday night at McCormick Field served up a little history as the Asheville Tourists' Manager, Nate Shaver, earned his 100th victory in a Tourists uniform. Shaver is the 21st manager is Tourists history to reach the 100-win plateau; a history that dates all the way back to 1897. Asheville defeated the Rome Braves 6-3 in front of a raucous Thirsty Thursday home crowd.
Rome scored a run on two hits in the top of the first inning but Asheville's pitching duo of Spencer Arrighetti and Cesar Gomez held the visitors without a run or a hit for the next seven innings. Arrighetti tossed five frames and struck out eight for his sixth victory of the season. Gomez pitched the final four innings and retired the first nine batters he faced. Gomez notched his second save of the year.
Offensively, the Tourists tied the game in the bottom of the third when Kenedy Corona raced home from second base on a passed ball coupled with an errant throw. Justin Williams belted a go-ahead two-run Home Run in the bottom of the fourth and the Tourists added another on a Braves wild pitch.
Joey Loperfido drove in Luis Guerrero in the fifth inning with a two-out double to right and Chad Stevens plated JC Correa with a two-out hit in the sixth. The Braves rallied to score a pair of runs in the top of the ninth but were never able to bring the tying run to the plate.
Asheville and Rome are back in action on Friday night with the first pitch scheduled for 6:35pm ET.
Tourists Game Recaps are presented by Jackson Electrical Contractors, Inc