Six Generals Named to All-Star Team
Clarke, Cron, Flores, Krehbiel, Moya, Walsh to play in Pensacola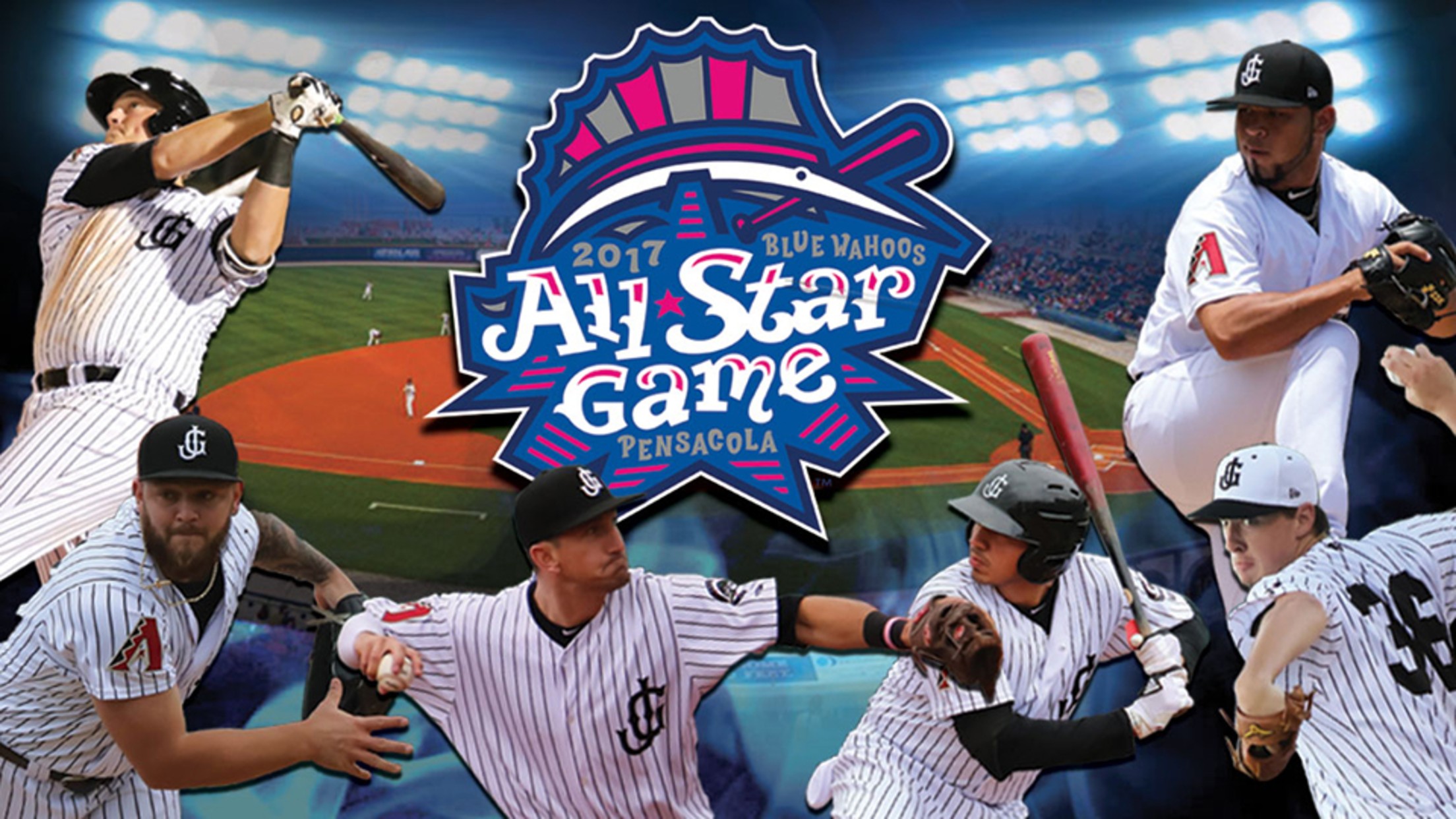 Jackson, Tenn. - The Southern League announced the North Division All-Star team on Tuesday, and six Generals will represent the squad at league's All-Star game in Pensacola June 20. First baseman Kevin Cron , second baseman Colin Walsh and designated hitter Rudy Flores will be joined by pitchers Taylor Clarke
Jackson, Tenn. - The Southern League announced the North Division All-Star team on Tuesday, and six Generals will represent the squad at league's All-Star game in Pensacola June 20. First baseman Kevin Cron , second baseman Colin Walsh and designated hitter Rudy Flores will be joined by pitchers Taylor Clarke , Joey Krehbiel and Gabriel Moya . Jackson's six All-Stars are second only to Tennessee among North Division teams.
Players were selected by a vote of League field managers, radio broadcasters, general managers and print media. All players on Southern League rosters as of May 31 were eligible in the voting process.
Jackson's league-leading offense will be well-represented at Blue Wahoos Stadium. Cron, Walsh and Flores have combined for 30 home runs in 57 games for the Generals. That is more than Chattanooga has as a team and only one fewer than Biloxi.
Cron, 24, has already put together a stellar season for the Generals. He leads the league with 12 home runs and ranks fourth with 33 runs batted in. The slugger is producing runs while hitting .288, and his 29 walks are already just four shy of a career high. At the time of the announcement, Cron ranks second in the Southern League with 100 total bases and fifth with 35 runs scored. He has played in all but two of Jackson's games this season.
One of the many highlights for Cron this season is his three-homer game April 8 versus Birmingham, including a game-tying blast in the bottom of the ninth. Cron became the first General since 2013 to accomplish the feat. Last year, he was the only Southern League player to hit more home runs than eventual MVP Tyler O'Neill. He was named a Postseason All-Star, but this is the first time in his professional career that he'll play in a Mid-Season All-Star Game.
Walsh, 27, was a boost to the Generals almost immediately. He was assigned to Jackson after the Diamondbacks signed him in early April. So far, he leads all of affiliated baseball-including Major League Baseball-with 55 total walks in 54 games played. He is currently hitting .282 with 11 home runs, 27 RBI and 12 doubles. He is currently second in the league with a .437 on-base percentage, tied for second with 38 runs scored, tied for fourth with 23 extra-base hits and tied for fourth with 98 total bases. His 22-game on-base streak from May 10 to June 2 is the third-longest among Southern League players this year.
This is the third time Walsh has been named a Mid-Season All-Star as a professional. He was honored in 2012 with Quad Cities of the Midwest League as a Cardinals prospect and in 2015 with Midland of the Texas League as a member of the Oakland A's. Walsh was named the Southern League's first Player of the Week in April.
Flores, 26, has been on a tear of late. The Corpus Christi native is atop the Southern League with 17 doubles and he leads the Generals with a .315 average, currently third-best in the Southern League. Flores is also tied for the top spot in the league with 25 extra-base hits while ranking fourth in slugging at .533. This is the first time Flores has made a Mid-Season All-Star team after spending parts of the last two years in the Southern League.
On the mound, the Generals will send a starter and a pair of relief pitchers to Pensacola for the All-Star Game. Taylor Clarke has excelled in Double-A in just his third professional season, while both Joey Krehbiel and Gabriel Moya have been rock solid in Jackson's bullpen.
Clarke, 24, went five scoreless with seven strikeouts on Opening Night and has not looked back since. In 11 starts so far, the righty is 5-2 with a 2.57 ERA that is eighth-best in the Southern League. He has been particularly good of late, going at least six innings in five of his last seven starts. On May 27 in Jacksonville, he struck out a career-best 12 in a victory. The next time out, Clarke struck out eight without walking a batter over six innings against Mississippi.
Overall, the Ashburn, Virginia native has 61 strikeouts compared to just 17 walks in 56 innings of work. Opponents are batting just .216 against him. This is the first time he has been named to a Mid-Season All-Star team.
Moya, 22, has been one of the most dominant relief pitchers in the Southern Leauge this year. The Venezuelan has allowed runs in just two of 19 total outings so far, good for a 3-1 record and a 1.44 ERA. The righty has struck out 41 and walked just 10 batters in 25 innings of work. Among relievers, he ranks second in opponents' batting average (1.43), second in strikeouts per nine innings (14.76) and second in runners allowed per nine innings (7.92).
He is a perfect 7-for-7 in save opportunities this year, with his most recent save being his most impressive. Moya entered with the bases loaded and Jackson up a run June 2 versus Mississippi. He retired all five men he faced to finish off the Braves. This is the first time Moya has been honored as an All-Star as a professional despite consistently great numbers.
Krehbiel, 24, rounds out the crop of Jackson players headed to the All-Star Game. The righty has been reliable out of the bullpen each of the last two seasons in the Southern League. In 24 innings of work, he has 35 strikeouts and only 12 walks while posting a 2.25 ERA and allowing just a .186 average. The Seminole, Florida native had his ERA down to a miniscule 0.47 in the middle of May. This is the second-straight year Krehbiel has been named to the All-Star team in the Southern League after being honored with Mobile in 2016.
As the 2016 Southern League and North Division Champions, the Generals in conjunction with the Arizona Diamondbacks are also providing the field staff for the North Team in Pensacola. Diamondbacks' Minor League Field Coordinator Luis "Pipe" Urueta, who managed Colombia in the World Baseball Classic, will manage the team. Arizona's Minor League Hitting Coordinator Chris Cron, father of All-Star Kevin, will serve as hitting coach. They'll be joined by Jackson Pitching Coach Doug Drabek and Athletic Trainer Ryne Eubanks.
The 2017 All-Star Game and Festivities will be hosted by the Pensacola Blue Wahoos! Fans can view the full North Division roster announced on Tuesday here. Tickets for the game itself June 20 and all the festivities are available via the Blue Wahoos. Download a Fan Packet to see what the entire experience entails, and see the Generals at Blue Wahoos Stadium! The game itself is Tuesday, June 20 at 6:35 pm CT and there is a Home Run Derby the night before in addition to much more!