Six Hit Day for JC Correa Paces Tourists to Victory
Asheville Ties a Season High with 17 Hits; Splits Road Series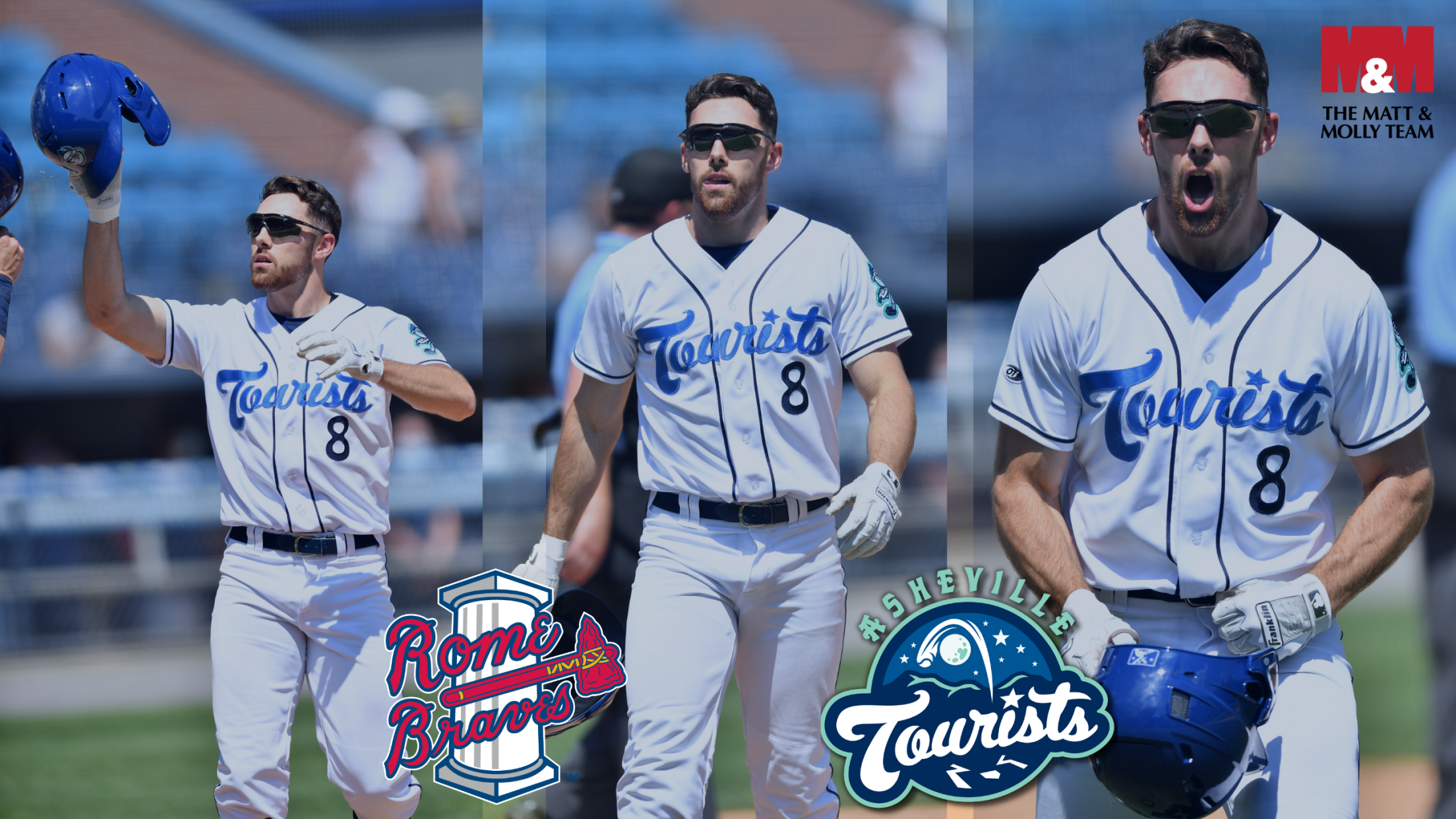 ROME- The Asheville Tourists bested the Rome Braves 14-6 on Sunday afternoon thanks to a spectacular offensive showcase by JC Correa as well as the rest of the team. Correa went a perfect 6-for-6 at the plate with four singles and two doubles. He is the second player in all
ROME- The Asheville Tourists bested the Rome Braves 14-6 on Sunday afternoon thanks to a spectacular offensive showcase by JC Correa as well as the rest of the team. Correa went a perfect 6-for-6 at the plate with four singles and two doubles. He is the second player in all of professional baseball to record a six-hit game in 2021.
No Tourists player has recorded a six-hit game going all the way back to 2005. Prior to the 2005 season, MiLB records are not available in the MiLB database; however, the thought process is that this is the first six-hit game by a Tourists player in decades. That most recent five-hit game by a Tourist came on August 24, 2017 by Willie Abreu; not to be confused with Wilyer Abreu who went 2-for-5 in today's victory.
Correa had plenty of help offensively including three-run Home Runs by Alex Holderbach and Enmanuel Valdez. Freudis Nova and Zach Daniels each had two hits and two runs scored.
Asheville did a lot of their damage early in the game against Atlanta Braves' pitcher Huascar Ynoa, who was making a rehab start with Rome. The Tourists scored six runs off Ynoa in two innings.
Kevin Holcomb earned the win for Asheville in his Tourists debut. The right-hander pitched three innings out of the bullpen and limited the Braves to only one earned run on one hit. Tommy DeJuneas and Mark Moclair were also effective out of the bullpen. Tyler Brown did not factor in the decision but struck out six in 3.1 innings of work.
The 17 hits recorded by the Tourists matches a season-high. Asheville also earned their first road series split of the season with their third win of the week at Rome. Following Monday's off day, the Tourists will welcome the Winston-Salem Dash to town for a six-game series.