Smokin' Aces - Vamos Aces
Aces shine south of the border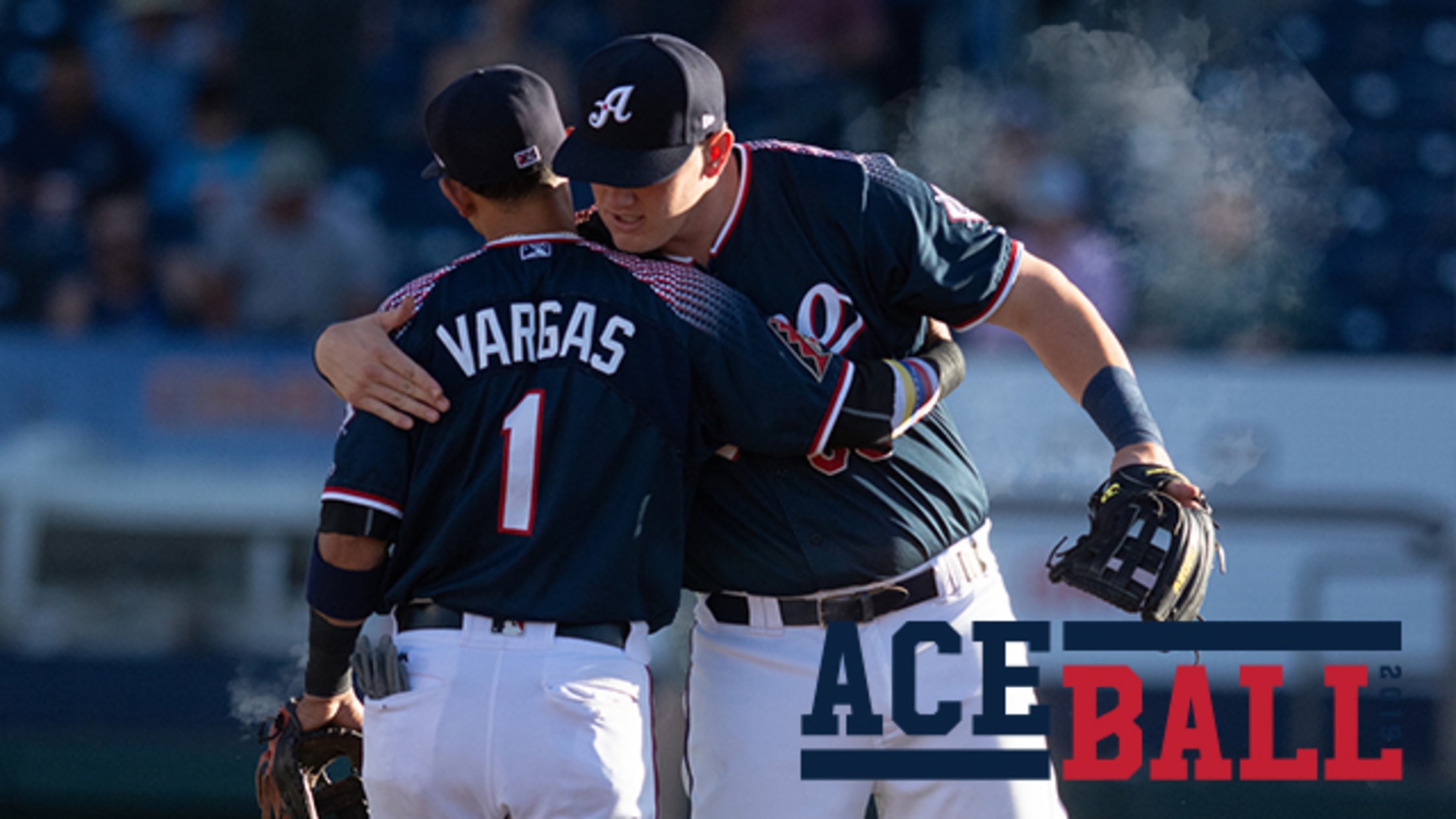 Smokin' Aces - Vamos AcesWhile Aceball is still a little over a month away for Triple-A Reno, it has already gotten started during Spring Training. Future, current and former Aces are impacting Major League teams during big league camp and beyond.Aces shine south of the border Baseball extends beyond borders;
Smokin' Aces - Vamos Aces
While Aceball is still a little over a month away for Triple-A Reno, it has already gotten started during Spring Training. Future, current and former Aces are impacting Major League teams during big league camp and beyond.
Aces shine south of the border
Baseball extends beyond borders; an initiative Major League Baseball has embraced for years in an attempt to grow its fan base.
With proximity to the southern border on their side, the Diamondbacks have been at the forefront of the push since the team's inception.
From 1998 - 2015, the team has played 10 exhibition games in the Mexican state of Sonora, along with club officials making trips south of the border multiple times.
"The D-backs want to be Mexico's team," D-backs president and CEO Derrick Hall told MLB.com's Jesse Sanchez. "It's a challenge with so many teams that have that proximity to the border, yet we are willing to put the time and energy in because we know what the benefits are, and what the rewards are."
Over the weekend, the Diamondbacks participated in leg one of MLB's 2019 Monterrey Mexico Series against the Colorado Rockies with plenty of former and current Aces contributing on the field.
Sócrates Brito, Taylor Clarke, Ketel Marte, Juniel Querecuto, David Peralta, Kevin Cron, Ildemaro Vargas, Andrew Chafin, Joey Krehbiel, Kelby Tomlinson, Rob Refsnyder, Tyler Heineman, Matt Koch, and Braden Shipley all saw time in Mexico.

In game one on Saturday, the Rockies won 5-1 with Taylor Clarke ('17, '18) picking up the loss in the process. Clarke did not have his best outing but at this point during spring, it was a respectable performance. The righty threw 3.1 innings giving up two runs, five hits, while striking out three. Clarke has given up three earned runs in 7.1 innings pitched so far.
Joey Krehbiel ('17, '18) threw a scoreless inning lowering his spring ERA to 2.08. Ildemaro Vargas ('16-'18) stayed hot adding another hit to his spring resume.
The infielder was 2-for-3 in game two Sunday with a home run to left that hit the concourse wall during a 5 - 2 Diamondbacks' victory. Vargas is hitting a cool .433 in his 30 at-bats and is producing as well. His nine RBIs are good for second on the team behind Christian Walker's 11.

It is still a little cold to hit the links around Northern Nevada consistently, but Kevin Cron ('18) reminded us what we have to look forward to when the weather heats up with a line drive home run golfed to left. Hitting the ball a long way is what every golfer wants, but golf is a game of patience - something Cron has demonstrated this spring with a team-leading 7 walks.

During game two, Aces' pitching looked good. Matt Koch ('17 -'18) threw four scoreless innings allowing just one hit while striking out three. Koch is yet to allow a run this spring and batters are hitting .091 so far giving him a fighter's chance to see time with the D-backs out of camp.
Braden Shipley ('16 - '18) threw two scoreless innings and struck out four to earn the save.
Diamondbacks' manager Torey Lovullo took time to express his gratitude for the pleasant experience in Monterrey.
"For me, I just want to say, 'Thank you,'" D-backs manager Torey Lovullo told Sanchez. "These fans don't really know us that well and it was nice to see that energy. From our entire organization, I just want to say, 'Thank you' to this entire baseball community and the fans."

The 2019 Monterrey Mexico Series continues at beautiful Estadio de Beisbol Monterrey, April 13-14 when the Reds host the Cardinals, and wraps up May 4-5 when the Los Angeles Angels take on the Houston Astros.