Sod Poodles' Luis Frias Earns Double-A Central Pitcher of the Week
D-backs No. 9-Rated Prospect Earns Honor With No-Hit Sunday Performance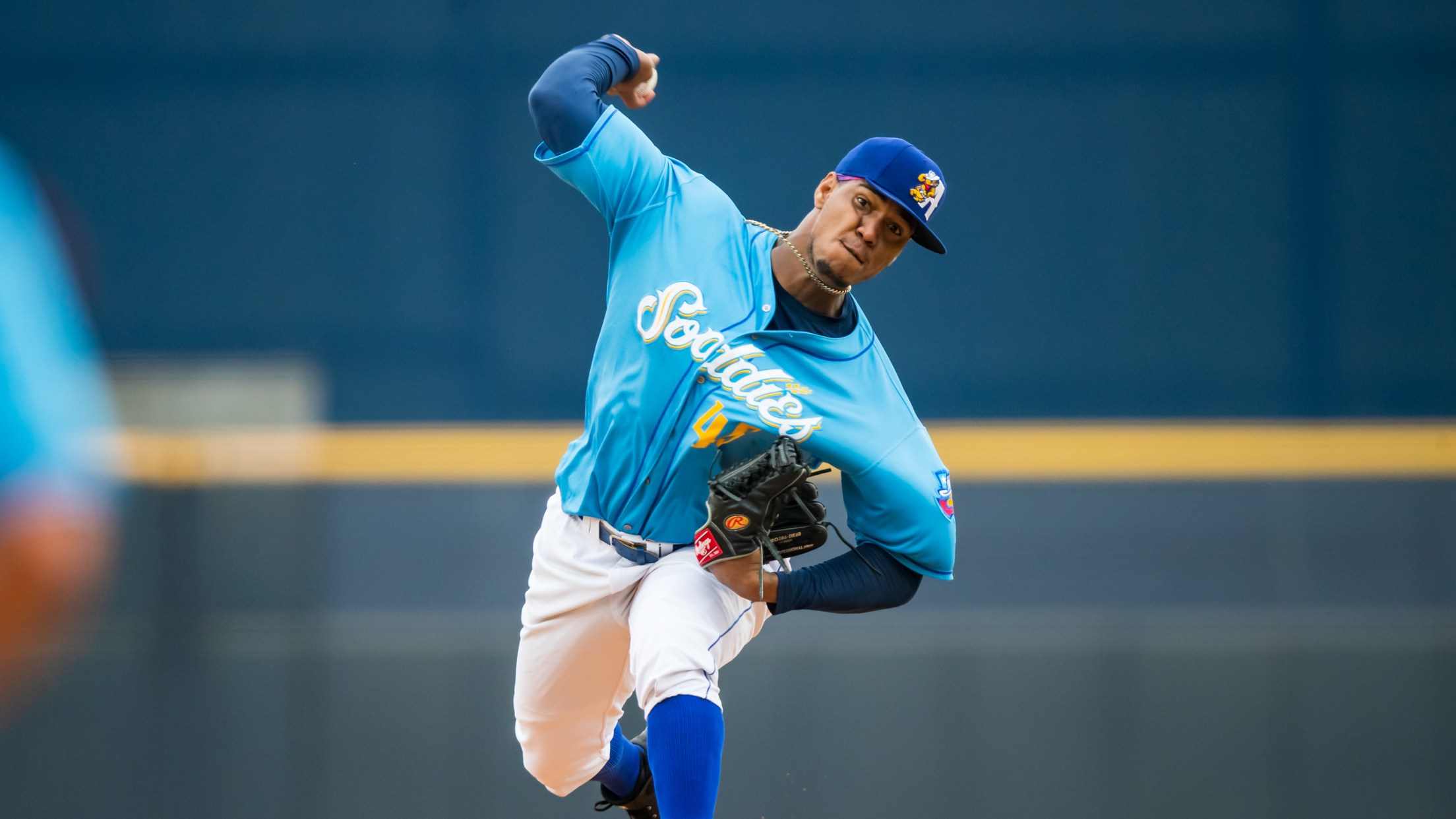 Sod Poodles pitcher and D-backs No. 9-rated prospect Luis Frias has been named Double-A Central Pitcher of the Week for the week of July 26 -August 1, the League announced today. On Sunday night, in his 15th career Double-A start, Frias made history by becoming the first Sod Poodles pitcher
Sod Poodles pitcher and D-backs No. 9-rated prospect Luis Frias has been named Double-A Central Pitcher of the Week for the week of July 26 -August 1, the League announced today.
On Sunday night, in his 15th career Double-A start, Frias made history by becoming the first Sod Poodles pitcher ever to throw a no-hitter of any kind at HODGETOWN in downtown Amarillo, leading the Soddies to a 4-0 victory in game one of a scheduled doubleheader against the San Antonio Missions. The feat also marked the second seven-inning no-hitter for the Sod Poodles of the 2021 season and against the same opponent since July 11 when Matt Tabor tossed a seven-inning no-hitter on the road in San Antonio.
In the performance, the Dominican native allowed one walk and struck out six. Frias tied a career-high in innings pitched in a start with seven complete frames and also notched his first complete game.
Following Sunday's performance, Frias ranks among the top in Double-A pitching including strikeouts (76, T-8), opposing average (.222, 3rd), WHIP (1.22, 4th), and win percentage (.400, 10th).
Frias is in his fourth professional season as a pitcher in the D-backs organization. Overall, in his career, he has combined to go 16-17 with a 3.56 ERA over 56 starts (59 games) with 297 strikeouts and a .212 opposing average. He was originally signed as a free agent by the Arizona Diamondbacks in November 2015 as a third baseman.
The award marks his third weekly Player of the Week honor for the 23-year-old and second of 2021.