Soddies Slug Two
Official Rules & Participating Locations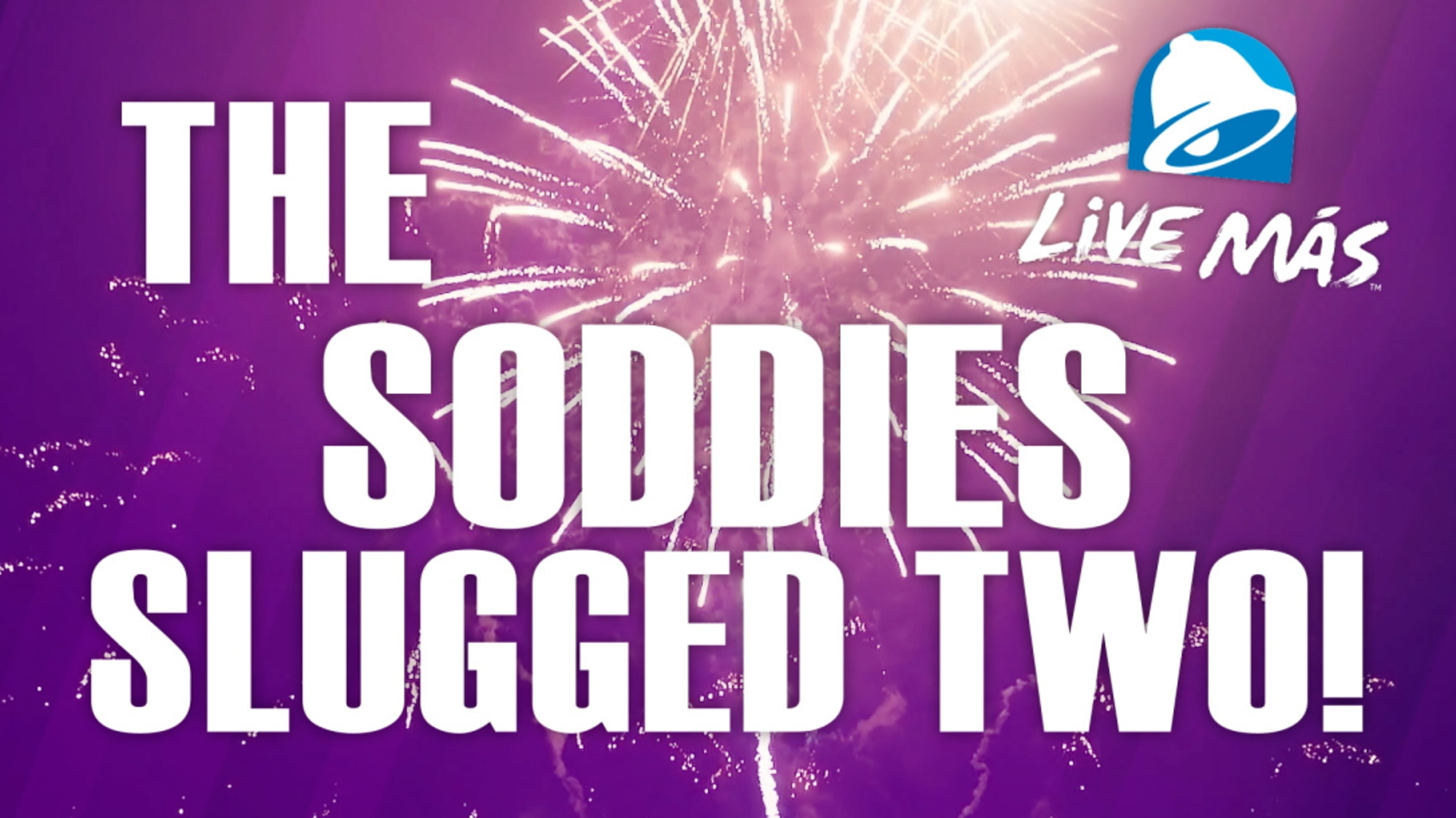 Amarillo, TX – The Amarillo Sod Poodles, Double-A affiliate of the Arizona Diamondbacks are proud to partner with Taco Bell so Sod Poodles' fans win when the Sod Poodles crush two or more home runs in any game during the 2022 season! WHEN: Fans win a special taco promotion when
Amarillo, TX – The Amarillo Sod Poodles, Double-A affiliate of the Arizona Diamondbacks are proud to partner with Taco Bell so Sod Poodles' fans win when the Sod Poodles crush two or more home runs in any game during the 2022 season!
WHEN:
Fans win a special taco promotion when the Sod Poodles Slug Two (2) or more home runs in any game, home or road. The taco special is for four (4) Crunchy Seasoned Beef Tacos for $2 between 4-6 p.m CT the day after the Sod Poodles hit two or more home runs.
ELIGIBILITY:
Available at all participating West Texas Taco Bell restaurants. Only one (1) offer to be permitted per person.
HOW TO OBTAIN TACOS for $2:
When the team is at home, an announcement will be made in-stadium at HODGETOWN and on social media channels letting fans know the promotion has been achieved. When the team is on the road, a social media post will be sent out on the Sod Poodles official Twitter and Facebook accounts (@SodPoodles). No additional purchase is required. Customers must visit any West Texas participating Taco Bell locations the following day from 4-6 p.m. to redeem this special offer.
PARTICIPATING LOCATIONS:
Below is a list of all eleven (11) participating West Texas Taco Bell restaurants.
6256 Hollywood Rd, Amarillo, TX 7910
2000 Coulter, Amarillo, TX 79106
300 E. Amarillo Blvd, Amarillo, TX 79107
3309 Washington St, Amarillo, TX 79109
41161 I 40 W, Amarillo, TX 79102
5807 SW 45th Ave, Amarillo, TX 79109
2010 Ross Osage, Amarillo, TX 79103
207 South Cedar, Borger, TX 79007
1002 N. Hobart St., Pampa, TX 79065
1401 S. Dumas, Dumas, TX 79029
303 Hwy 87, Dalhart, TX 79022
To stay up to date, follow the Amarillo Sod Poodles social pages to see if the special is active for today!
IS THE PROMOTION ACTIVE TODAY?
July 27: YES
July 29: YES
July 30: YES
July 31: YES
August 12:YES
August 13: YES
August 24: YES
August 27: YES
September 1: YES
September 2: YES
September 7: YES