2018 All-Star Game: South Division Lineup
Pair of Shuckers Leading Off, Pensacola's Mella on the Mound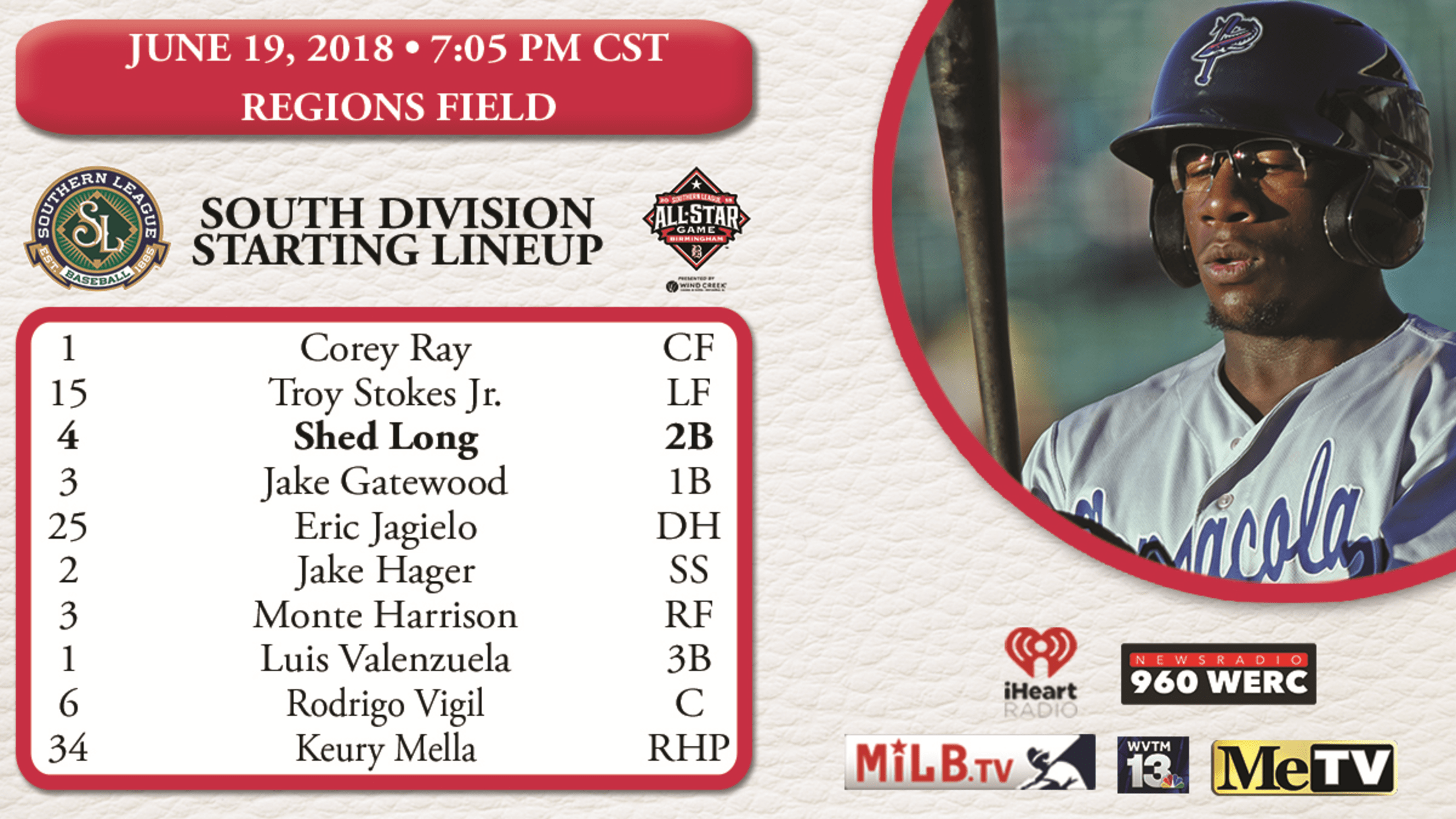 MARIETTA, GA - The Southern League of Professional Baseball Clubs are proud to announce the South Division starting lineup for the 2018 Southern League All-Star Game. This year's game is scheduled for Tuesday, June 19 at Regions Field in Birmingham, Alabama. First pitch is slated for 7:05 pm. The 2018
MARIETTA, GA - The Southern League of Professional Baseball Clubs are proud to announce the South Division starting lineup for the 2018 Southern League All-Star Game. This year's game is scheduled for Tuesday, June 19 at Regions Field in Birmingham, Alabama. First pitch is slated for 7:05 pm.
The 2018 South Division All-Star starting lineup, as selected by manager Jody Davis, is listed below:
This initial lineup is subject to change and will be updated as player transactions occur due to promotion, trade, or injury. Stay tuned for exciting news next week regarding the All-Star Game and Home Run Derby!