Sox walk-off Pelicans 3-2 for sweep
Politi tosses second-straight no-hit start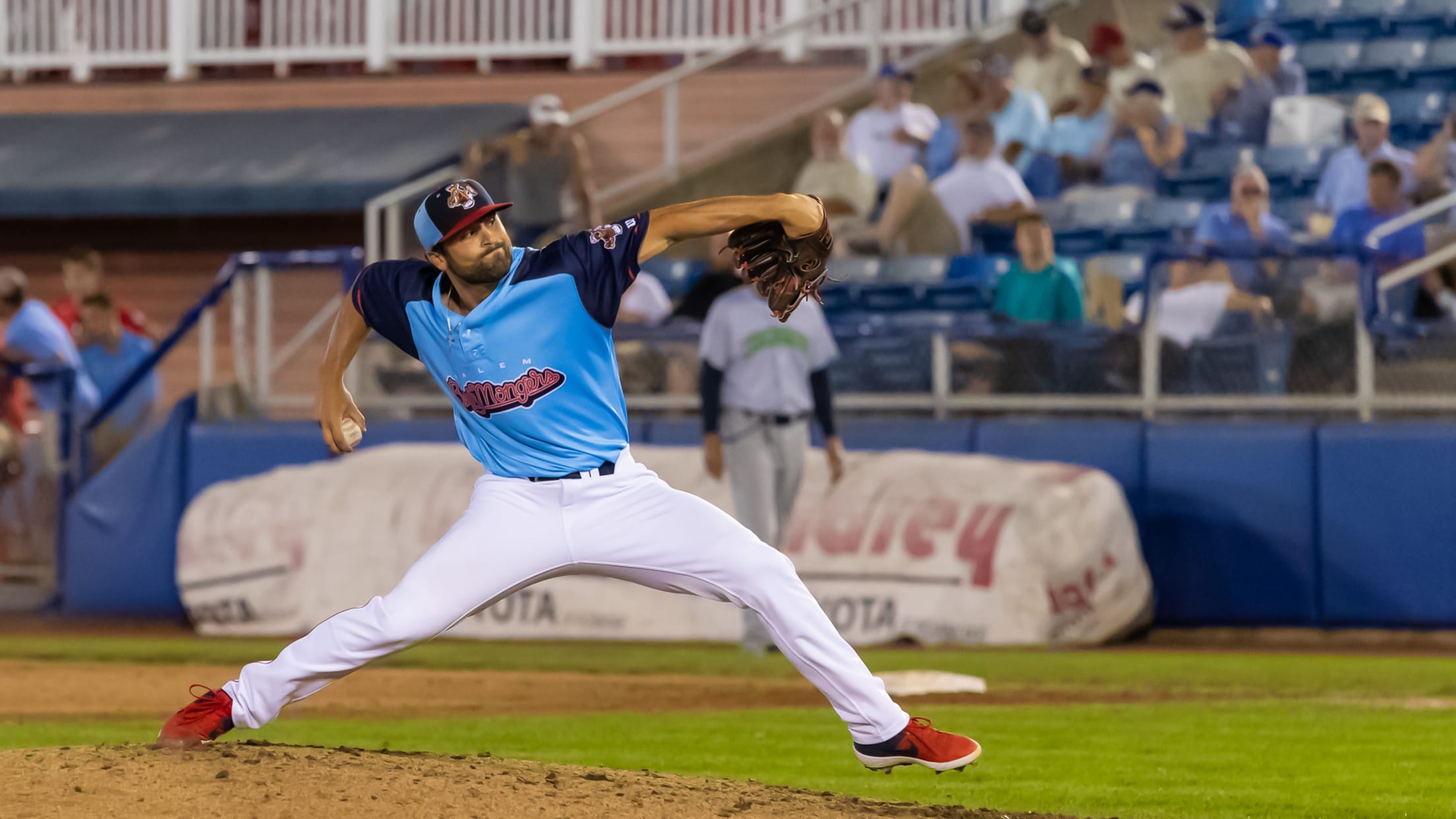 AJ Politi tossed his second consecutive no-hit start Sunday afternoon. (John Wacher)
SALEM, Virginia (August 25, 2019) - The Salem Red Sox completed its second sweep of the season over the Myrtle Beach Pelicans with a 3-2 walk-off win Sunday afternoon at Haley Toyota Field.How it Happened Tanner Nishioka singled and Grant Williams doubled before a single from Garrett Benge gave the
SALEM, Virginia (August 25, 2019) - The Salem Red Sox completed its second sweep of the season over the Myrtle Beach Pelicans with a 3-2 walk-off win Sunday afternoon at Haley Toyota Field.

How it Happened
*Tanner Nishioka singled and Grant Williams doubled before a single from Garrett Benge gave the Sox a 1-0 lead in the third inning.
* Myrtle Beach evened the tilt in the sixth with a single from Cam Balego.
* The Pelicans took their first lead in the ninth thanks to a double by Grant Fennell for a 2-1 margin.
* Salem answered in the final frame, Ryan Fitzgerald and Devlin Granberg knocked back-to-back doubles to even the score. Kole Cottam tacked a double of his own to walk the Sox off, 3-2.
Standout Sox
* AJ Politi: 5.0 IP, 0 H, 0 R, 0 ER, BB, 5 K
* Kole Cottam: 1-for-4, RBI, 2B

Noteworthy
* The walk-off was Salem's sixth of the season.
* The sweep is the fifth of the season and the second sweep over the Pelicans.
* Grant Williams, Ryan Fitzgerald, Devlin Granberg and Kole Cottam doubles accounted for more than half of the team's seven hits.
What's Next
Salem Red Sox at Winston-Salem Dash, August 26, 2019. First pitch is scheduled for 7:00 PM EST.
LHP Jhonathan Diaz vs RHP Zach Lewis
Listen: SalemSox.com, TuneIn Radio, ESPN Blacksburg WKEX 1430 AM/94.1 FM, WGMN 1240 AM/93.3 FM
Watch: MiLB.TV
The Salem Red Sox are the Advanced-A affiliate of the Boston Red Sox and call Haley Toyota Field in Salem, Virginia home. The team was founded in 1968 and purchased by Fenway Sports Management in December of 2007. For more information on the Salem Red Sox, please visit SalemRedSox.com or contact Melanie Newman at [email protected].