Spokane Indians Announce 2020 Field Staff
Sean Cashman Named Indians Manager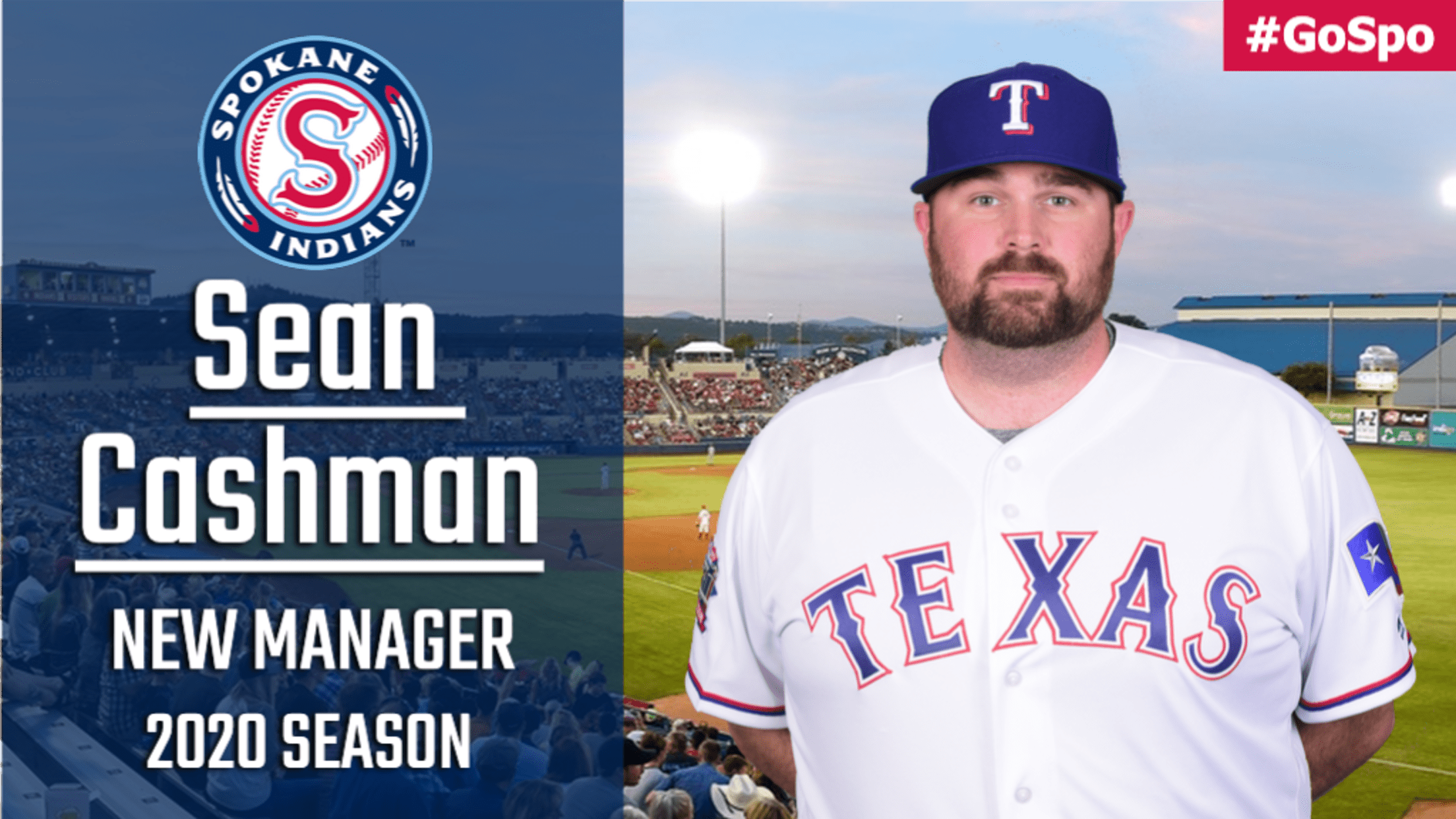 SPOKANE, Wash. - The Texas Rangers announced the 2020 field staffs for their minor league affiliates on Monday, and the Spokane Indians will welcome a new manager for the fourth-consecutive season. Sean Cashman becomes the eighth manager for the Indians since Spokane became an affiliate of the Texas Rangers in
SPOKANE, Wash. - The Texas Rangers announced the 2020 field staffs for their minor league affiliates on Monday, and the Spokane Indians will welcome a new manager for the fourth-consecutive season. Sean Cashman becomes the eighth manager for the Indians since Spokane became an affiliate of the Texas Rangers in 2003. Cashman will be joined by Brian Conger (Pitching Coach), Sharnol Adriana (Hitting Coach), and Pat Brady (Coach). Ed Yong (Strength & Conditioning Coach) returns to Spokane for his twelfth-straight season while Yuichi Takizawa (Athletic Trainer) will be in his first season with the Indians.
The new skipper Cashman heads to Spokane after serving as the pitching coach last season for the Arizona League Champion Rangers. Prior to joining the Texas Rangers in 2019, Cashman served as the head baseball coach at Saint Peter's University as well as a head coach and general manager in the Atlantic Collegiate Baseball League.

Conger spent the 2019 season with Cashman as a pitching coach for the AZL Rangers. Adriana has served the last two seasons for the Dominican League Rangers. Brady will be in his first year with the club after playing seven minor league seasons in the Seattle Mariners organization.

Yong continues his run as Spokane's longest tenured strength and conditioning coach. His experience includes time with the Chinese Olympic Baseball Team and the Arizona Diamondbacks organization. Takizawa spent 2019 at the Rangers' Arizona complex as a rehab athletic trainer.

The Spokane Indians are coming off one of their best seasons in franchise history. The Indians won the NWL North Division for both the first half and second half of the regular season, finishing with an overall record of 45-31. It's the most wins for the team since the 2008 Indians finished 51-25.

In addition to Spokane's stellar record, the club also set a new short-season attendance record drawing over 200,000 fans in 2019.

Still looking for that perfect gift for the holiday season? Mini Season Ticket plans are on sale now for the 2020 season! The Spokane Indians have five options available, and packages include tickets to up to eight home games. Mini Season Ticket plans start at just $77 and make the perfect holiday gift. Click here to see options for each available plan.

For more information, please call (509) 343-OTTO (6886) or visit spokaneindians.com.