Steve Garvey ('70) Included in Baseball Hall of Fame's 2020 Modern Baseball Era Ballot
Spokane Indians legend will find out results in December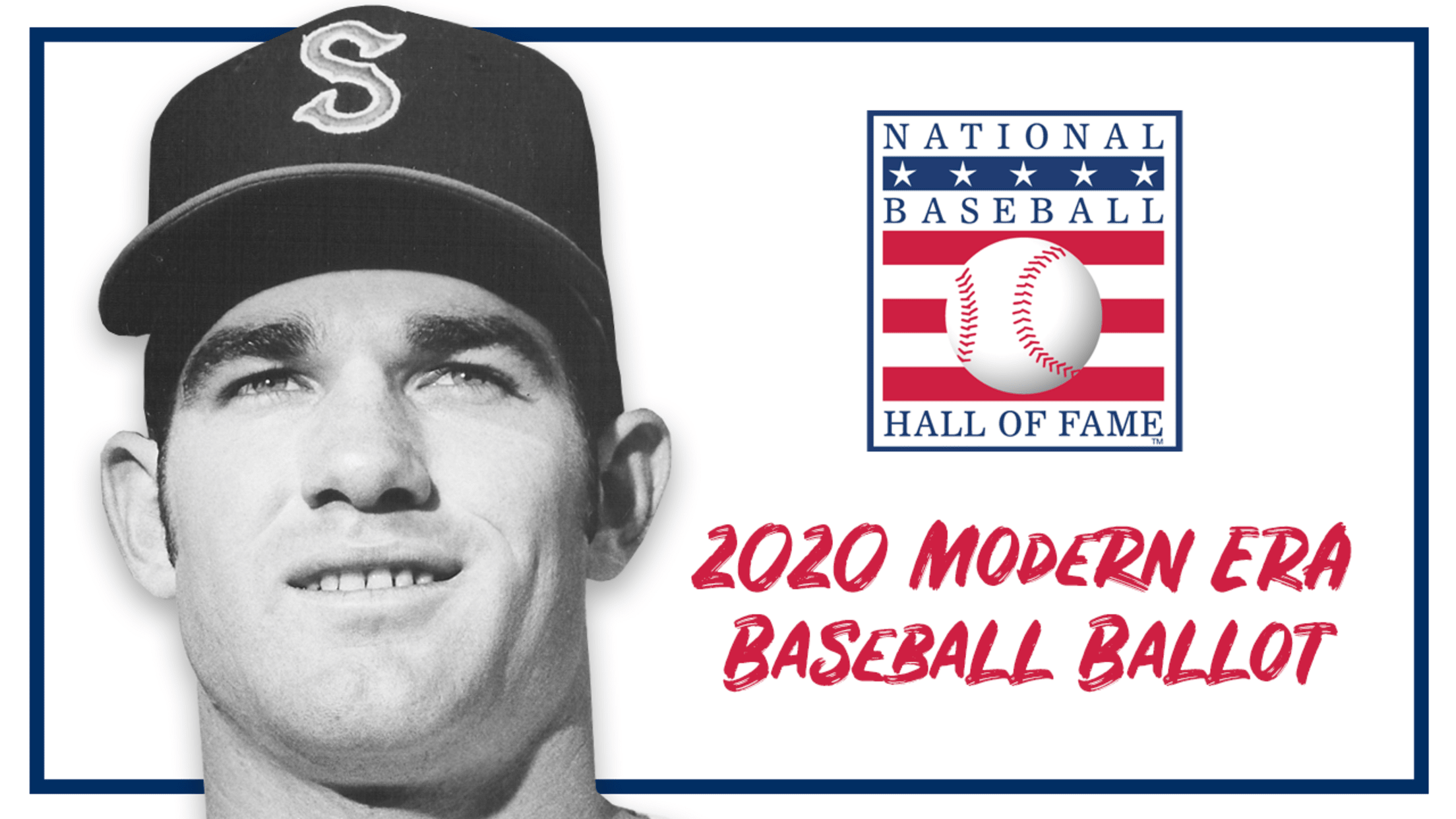 SPOKANE, Wash. - Steve Garvey has another chance at baseball immortality. The Spokane Indians legend is one of 10 names (nine players and one executive) on the Baseball Hall of Fame's 2020 Modern Baseball Era Ballot, which will be voted on December 8th at the Baseball Winter Meetings in San
SPOKANE, Wash. - Steve Garvey has another chance at baseball immortality. The Spokane Indians legend is one of 10 names (nine players and one executive) on the Baseball Hall of Fame's 2020 Modern Baseball Era Ballot, which will be voted on December 8th at the Baseball Winter Meetings in San Diego. Any candidate who receives votes on 75 percent of the ballots cast by the 16-member Modern Baseball Era Committee will earn election to the National Baseball Hall of Fame and will be inducted in Cooperstown on July 26, 2020.
A ten-time National League All-Star, Garvey put together a compelling case for Cooperstown during his 19-year big league career. Garvey set an NL record by playing in 1,207 consecutive games and finished his career with 2,599 hits, 272 home runs and 1,308 RBI. The fearsome slugger also excelled defensively at first base, collecting four Gold Glove Awards and leading the NL in fielding percentage five times (his career fielding mark of .9959 is the 10th-best at first base in baseball history).
The 1974 NL MVP was at his best in the playoffs, finishing with a .338 average, 11 home runs and 31 RBI in 11 postseason series. He was twice named the MVP of the NLCS (1978 with the Dodgers and 1984 with the Padres) and helped lead the Dodgers to a World Series title in 1981.
Garvey reached Spokane in 1970 after being selected in the first round of the 1968 MLB Draft (June secondary phase) by the Dodgers. He was key cog in the Indians lineup as Spokane rolled to a 94-52 regular season record and swept the Hawaii Islanders in four games for the PCL Championship. The 21-year-old Garvey batted .319 with 15 home runs, 87 RBI, and 13 stolen bases in just 95 games that summer, and would never again return to the minor leagues.
If elected, Garvey would be the seventh Indians alum to reach the HOF, joining Stan Coveleski, George Kelly, Duke Snider, Hoyt Wilhelm and Tommy Lasorda.
The other candidates on this year's ballot are Dwight Evans, Tommy John, Don Mattingly, Marvin Miller, Thurman Munson, Dale Murphy, Dave Parker, Ted Simmons and Lou Whitaker. For more information about the voting process, please visit baseballhall.org.
ABOUT THE SPOKANE INDIANS
The Spokane Indians are the Short Season Class "A" affiliate for the Texas Rangers. Avista Stadium is home to the $5 Bench Seat courtesy of Multicare. CLICK HERE to reserve your seats today. Parking at all Spokane Indians games is FREE. The Spokane Indians Team Store is open M-T 8:00 AM - 5:00 PM, F 8:00 AM - 12:00 PM during Winter and Fall.