Storm Host 66ers and Rawhide in Home Stand
The Storm look to stay hot at The Diamond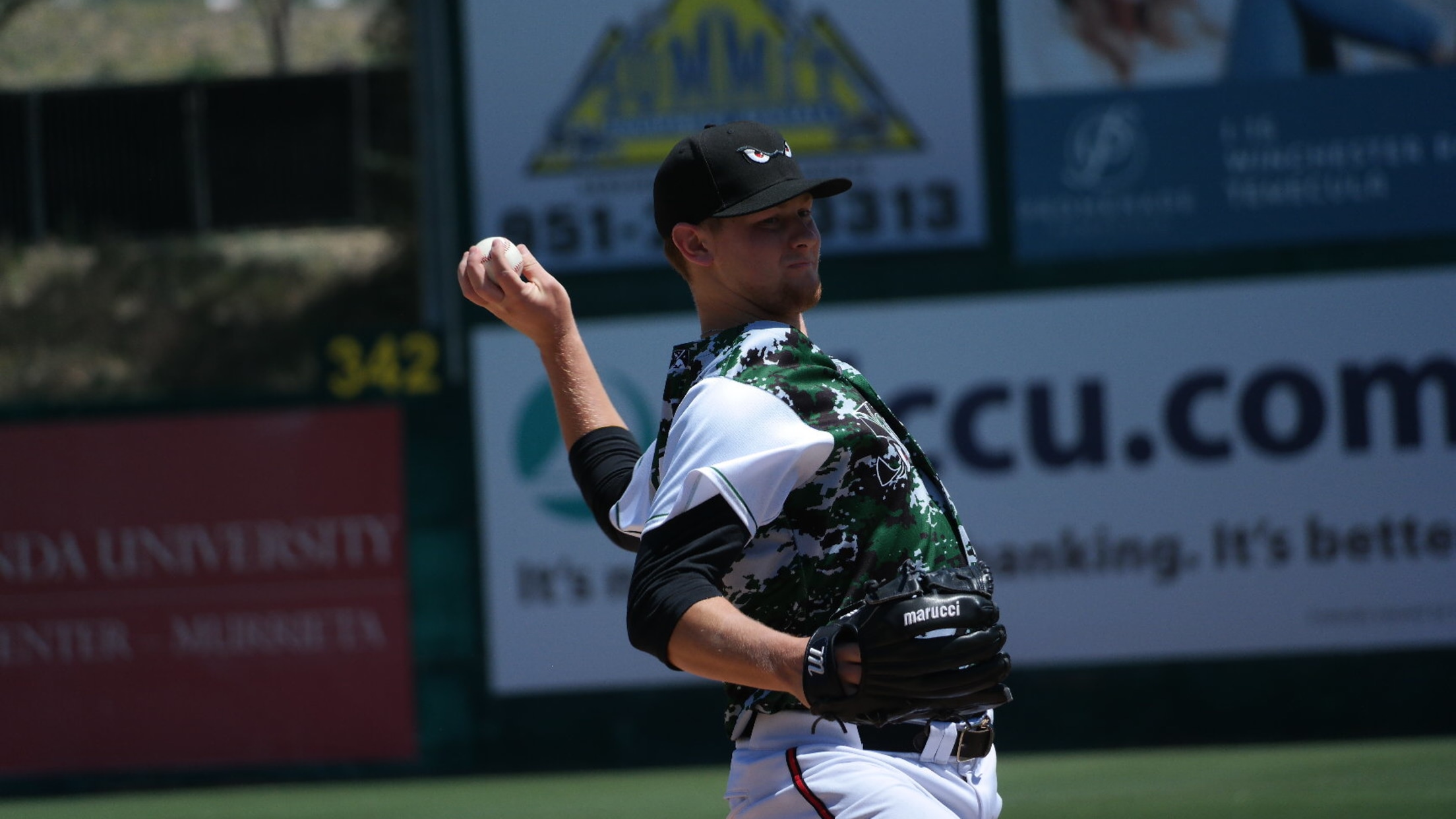 SAMSUNG CSC
LAKE ELSINORE, Calif. - The Lake Elsinore Storm return to the friendly confines of The Diamond for a seven-game home stand beginning Tuesday, May 23. The Storm are 13-7 at home to begin the season and finished the last seven-game home stand 5-2.The Diamond welcomes the Inland Empire 66ers for
LAKE ELSINORE, Calif. - The Lake Elsinore Storm return to the friendly confines of The Diamond for a seven-game home stand beginning Tuesday, May 23. The Storm are 13-7 at home to begin the season and finished the last seven-game home stand 5-2.
The Diamond welcomes the Inland Empire 66ers for a mid-week three-game series. The series marks the first time this season the Storm have hosted the 66ers. Lake Elsinore is 3-4 against Inland Empire this season, having played all seven of those games on the road.
Austin Allen and Josh Naylor have both enjoyed 66ers pitching to this point. Allen is hitting .318 (7-for-22) with a pair of doubles and a .423 on-base percentage. Naylor, leading the team in most offensive categories, is hitting an impressive .435 (10-for-23) with three home runs, 10 RBIs, and a .500 on-base percentage.
Eric Lauer, Cal Quantrill, and Joey Lucchesi have all thrown impressive outings against the 66ers. Lauer, through two starts, has a 1.38 earned run average through 13 innings against Inland Empire. He's given up just eight hits and three walks, while collecting 15 strikeouts. Quantrill earned a win in his lone start versus the 66ers, giving up just one earned run in 5.1 innings and tallying six strikeouts. Lucchesi tossed six shutout innings of one-hit baseball in his start against Inland Empire, but didn't factor into the decision.
Lake Elsinore will then welcome the Visalia Rawhide into town for the second time this season, although the first four-game home series. The Storm are 3-4 against the Rawhide this season.
Allen and Naylor will once again be the pair of bats to keep an eye on against Rawhide pitching. Allen is .353 (6-for-17) against the Rawhide with a pair of double and a .450 on-base percentage. Naylor is hitting .370 (10-for-27) with a pair of home runs, two doubles, and five RBIs versus Visalia.
Pitching has been particularly strong when matching up with Rawhide hitting. The staff has accumulated a 2.61 earned run average with 64 strikeouts in 62 innings.
Chris Huffman tossed a complete game against Visalia earlier in the season and has a 1.93 ERA in 14 innings, allowing just 10 hits and a pair of walks.
Through two starts against Visalia, Lucchesi has yet to surrender a run, going 1-0 with 13 strikeouts through 11 shutout innings.
Quantrill is also 1-0 versus the Rawhide, giving up just one earned run through six quality innings and striking out five.
Gerardo Reyes, José Ruiz, Zech Lemond, and José Castillo have combined to throw 9.1 innings of shutout baseball in relief against Visalia while combining for 10 strikeouts.
Yuniet Flores will look to stay hot at the plate. He's hitting .455 (5-for-11) over the last three games. Auston Bousfield and Naylor are each 6-for-20 in their last five games. Bousfield has hit a pair of home runs over that stretch, while scoring four times and driving in three. Naylor has collected four RBIs in his last five games.