Storm Host Quakes in Division Race
Lake Elsinore will look to gain ground in a tight division race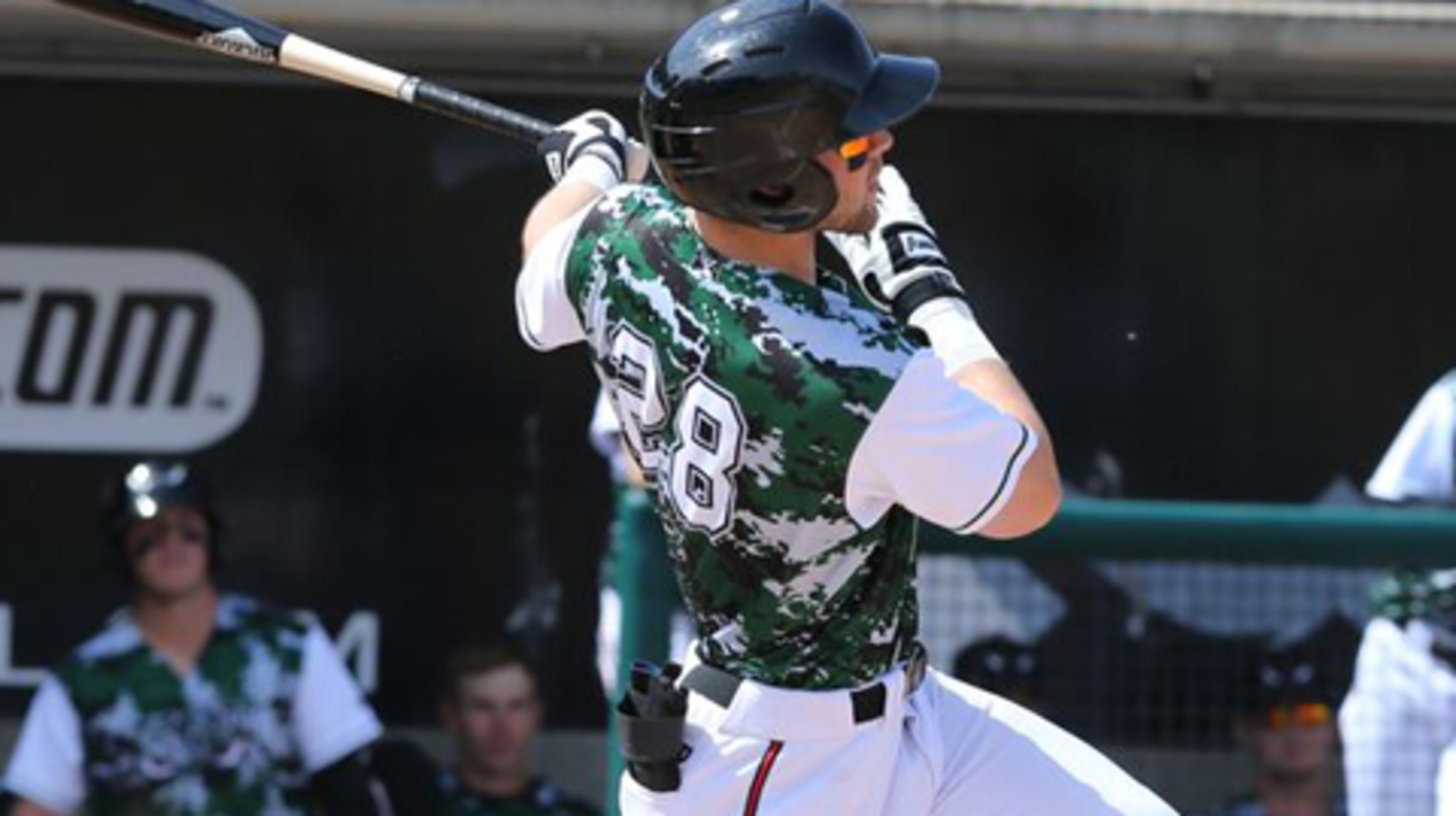 LAKE ELSINORE, Calif. - Three games out of first place for the California League's South Division, the Storm return to the warm confines of The Diamond, where they are 17-10 this season, despite an overall record under .500.A four-game home series against the Rancho Cucamongo Quakes, who are two games
LAKE ELSINORE, Calif. - Three games out of first place for the California League's South Division, the Storm return to the warm confines of The Diamond, where they are 17-10 this season, despite an overall record under .500.
A four-game home series against the Rancho Cucamongo Quakes, who are two games in front of the Storm, comes at the right time with just two weeks left in the first half. Lake Elsinore is 3-0 against the Quakes at The Diamond this season and look to catch them on the standings in a tight race to lock up a playoff birth as first half division champs.
Michael Gettys, most recently named California League Player of the Week after a stretch on the road which was highlighted four home runs over two days, including three home runs in a single game last Friday night in San Jose.
Gettys is hitting .500 (11-for-22) over the last five games and .437 (16-for-37) over the last ten. He's compiled four home runs and nine RBIs over that stretch, to go along with eight runs scored. He's safely crossed the plate 41 times this season, good for third best in the league. He ranks fifth in the league in stolen bases, with 13, and tied for fourth with 99 total bases.
Heating up at the plate as well for the Storm is second baseman Chris Baker. Baker is hitting .394 (13-for-33) over his last ten games and .421 (8-for-19) over his last five. In the Storm's most recent home stand, Baker had a multi-home run effort and looks to stay hot at The Diamond.
Josh Naylor, who is the lone Storm player in the Top 10 in batting, looks to continue consistently pacing the offense. Naylor is hitting .314 on the season with seven home runs and 36 RBIs. His .505 slugging percentage is good for fourth best in the league.
The story of the early season for Lake Elsinore has been the pitching, which ranks tops in the league with a 3.33 team earned run average. A pair of southpaws in Eric Lauer and Joey Lucchesi anchor a strong starting rotation. Both arms are the Top 2 in pitching.
Lauer tops the league in pitching to this point with a 2.26 earned run average and 60 strikeouts through 51.2 innings pitched, good for third best strikeouts per nine innings pitched ratio in the league at 10.45. While that ratio is impressive, hitters are struggling to do anything against him, with a .237 batting average, ranking fifth best among starting pitchers.
The lone time Lauer has faced the Quakes the season, he threw seven innings without giving up an earned run, while striking out nine in a winning effort.
Teammate Joey Lucchesi is rocking a 2.41 earned run average so far this season and is third in strikeouts with 76 through 59.2 innings, giving him the second-highest strikeouts per nine innings ratio at 11.46. He tops the league in opponent batting average at an eye-popping .194. Lucchesi also ranks second in the league in WHIP at 1.01.
The lefty is coming off a start where he tallied 12 strikeouts in just six innings, and has a total of 21 strikeouts over his last two starts, going 13 innings. He sports a 2.45 earned run average in two starts against the Quakes.
Storm bullpen arm Colby Blueberg has anchored the staff and has been cruising as of late. In his past four appearances, Blueberg has thrown five shutout innings while collecting eight strikeouts. That bodes well for the Storm series against the Quakes. He has yet to allow a run through five appearances against Rancho Cucamonga this season, collecting 13 strikeouts in seven innings.
Opponents are hitting just .189 against Blueberg, good for third lowest batting average against in the league versus bullpen arms.
Visit stormbaseball.com or call the ticket office at 951-245-4487 to purchase tickets to a Storm series as Lake Elsinore chases a first half title for the first time since 2010.