Stripers Roll in Durham on Shewmake's Four Hits, Tromp's Four RBIs
Gwinnett piles up 17 hits in 8-4 series-opening win vs. Bulls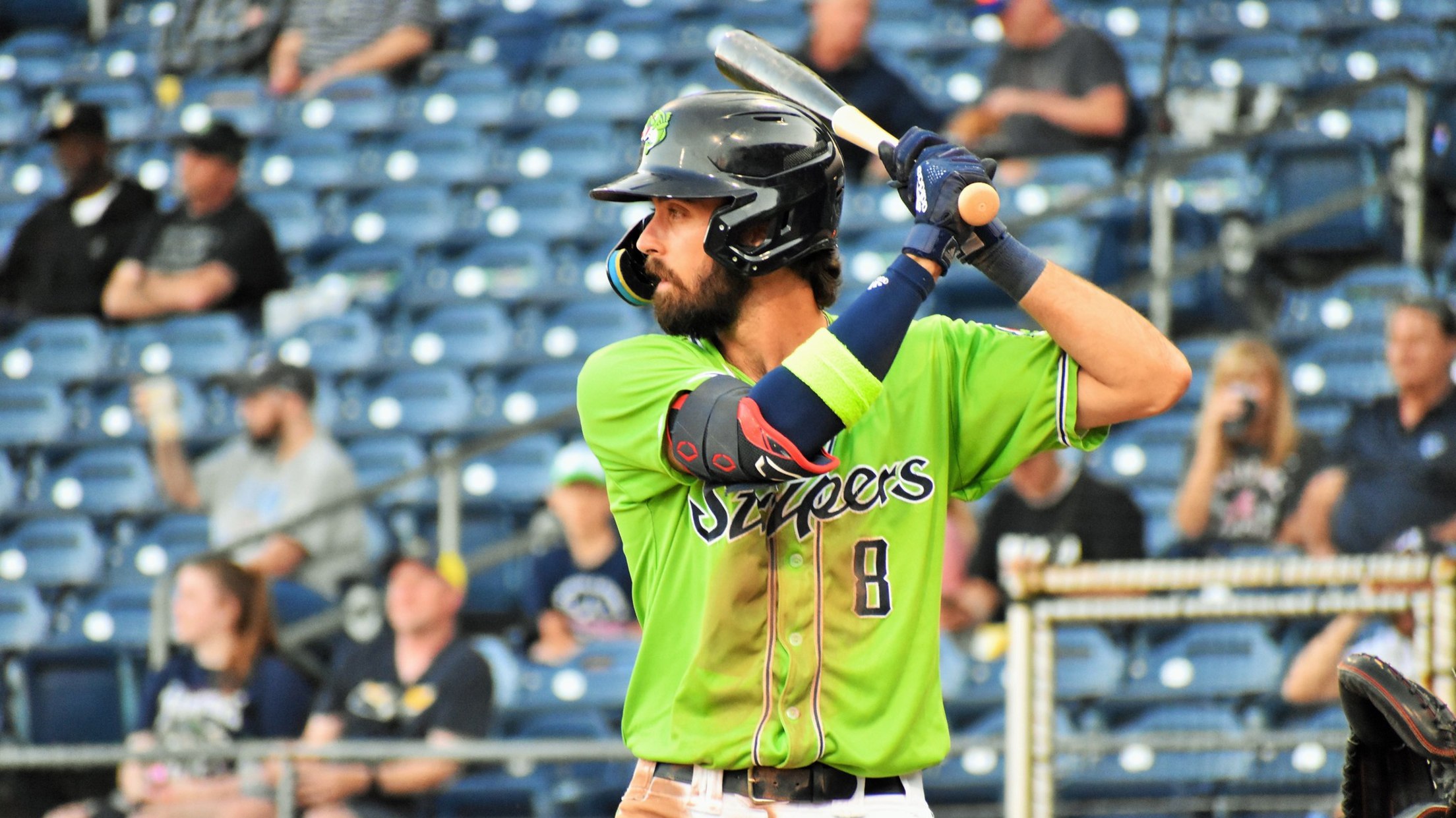 Braden Shewmake reached all six times on Tuesday in Durham, going 4-for-4 with two doubles, two walks, and four runs. (Josh Conner)
DURHAM, NC – Braden Shewmake went 4-for-4 with two walks and four runs scored, and reigning International League Player of the Week Chadwick Tromp went 2-for-5 with a home run and four RBIs as the Gwinnett Stripers (16-15) defeated the Durham Bulls (12-19) 8-4 on Tuesday night at Durham Bulls
DURHAM, NC – Braden Shewmake went 4-for-4 with two walks and four runs scored, and reigning International League Player of the Week Chadwick Tromp went 2-for-5 with a home run and four RBIs as the Gwinnett Stripers (16-15) defeated the Durham Bulls (12-19) 8-4 on Tuesday night at Durham Bulls Athletic Park.
Decisive Plays: Tromp's towering blast (6) to left-center in the first inning and RBI single in the third helped the Stripers open a 3-0 lead. Josh Lowe answered with a game-tying three-run home run (3) off Touki Toussaint in the bottom of the third. Gwinnett took the lead for good at 4-3 on Preston Tucker's RBI single scoring Shewmake in the fifth, then added four more runs to make it 8-3.
Key Contributors: Shewmake doubled twice in his four-hit effort and tied Gwinnett's single-game record for runs scored (4). Tromp led all hitters with four RBIs. Tucker (3-for-5, double, 2 RBIs) and Pat Valaika (3-for-5, double, RBI) also had three-hit nights. Delino DeShields Jr. went 2-for-2 with three walks and two stolen bases. Nolan Kingham (W, 1-0) retired all six batters faced over 2.0 innings for the win in relief.
Noteworthy: With the win, Gwinnett snapped a seven-game losing streak to Durham and nine-game losing streak at Durham Bulls Athletic Park. Tromp's first-inning homer gives him an 11-game hitting streak (.405, 17-for-42 since April 24), Gwinnett franchise-record nine-game RBI streak (19 RBIs since April 28), and seven-game extra-base hits streak (9 XBH since May 1). All three streaks lead the IL.
Next Game (Wednesday, May 11): Gwinnett at Durham, 6:35 p.m. at Durham Bulls Athletic Park. LHP Tucker Davidson (0-1, 5.06 ERA) for the Stripers vs. RHP Tommy Romero (0-1, 1.72 ERA) for the Bulls. Radio Broadcast: 6:20 p.m. on MyCountry993.com.
Next Home Game (Tuesday, May 17): Gwinnett vs. Memphis, 7:05 p.m. at Coolray Field. Radio Broadcast: 6:50 p.m. on MyCountry993.com. It's Family Value Tuesday at Coolray Field, presented by Coolray Heating and Cooling. Grab a $2 hot dog and $1 dessert and enjoy the ballgame.