Strong pitching helps Generals sweep double-header
Jackson takes 2-0 lead on Pensacola; Payamps, Huang shine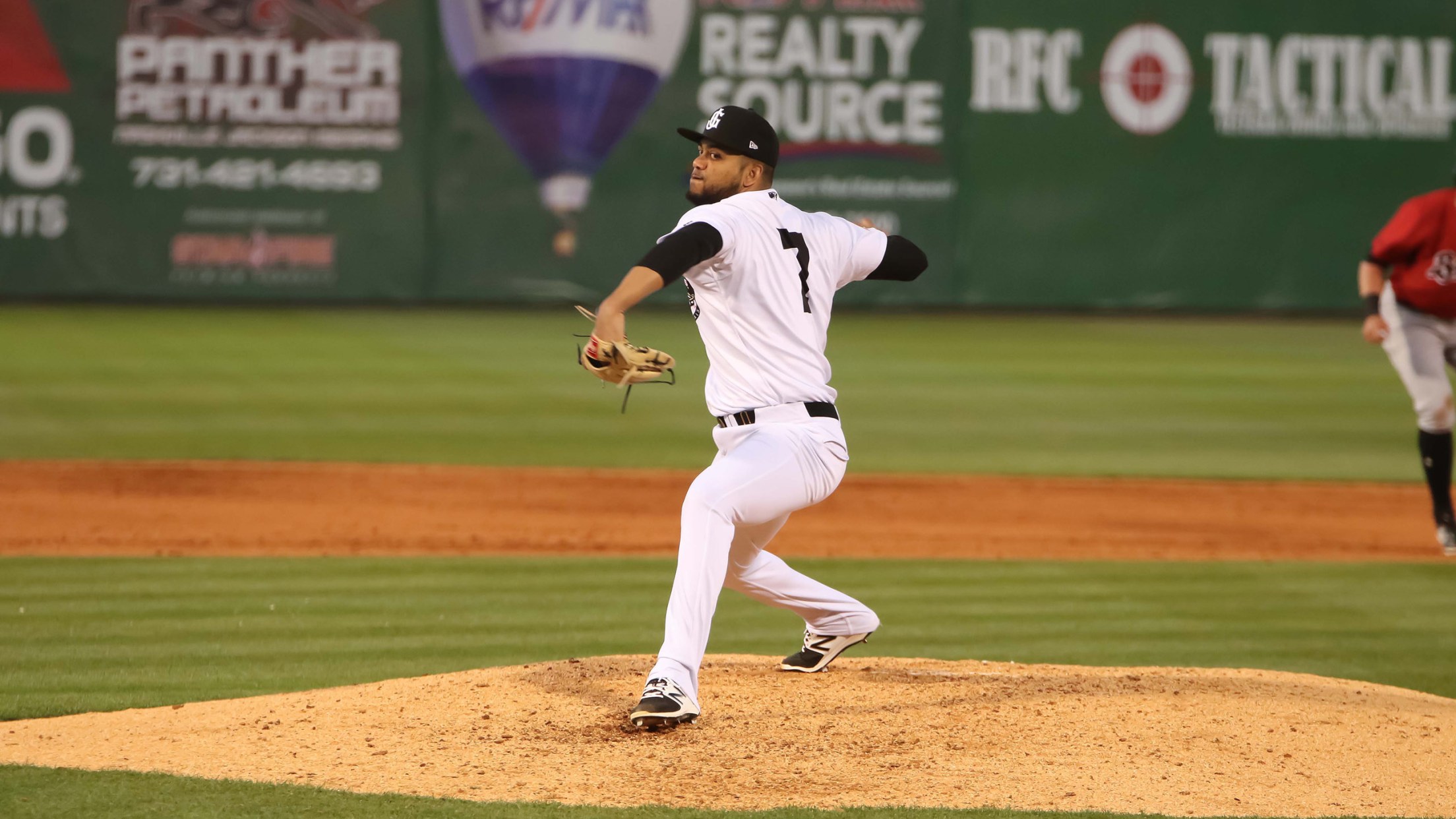 (Cody Cunningham)
JACKSON, TENN. - The Jackson Generals swept a double-header from the Pensacola Blue Wahoos on Friday at The Ballpark at Jackson, vaulting the Generals (2-0) into a tie for the early Second Half lead in the Southern League's North Division. Good pitching was the story, as both Generals starters allowed only
JACKSON, TENN. - The Jackson Generals swept a double-header from the Pensacola Blue Wahoos on Friday at The Ballpark at Jackson, vaulting the Generals (2-0) into a tie for the early Second Half lead in the Southern League's North Division. Good pitching was the story, as both Generals starters allowed only one run in appearances that lasted four or more innings.
Friday: Game 1 - Generals 2, Pensacola 1 (Final/7)
Pensacola right-hander Daniel Wright (3-5, 4.44 ERA) dominated the Generals over seven shutout innings when he first saw them in May, but Jackson got the better of him on Tuesday. A two-run double by Rudy Flores in the first inning gave the Generals all the runs they needed, as Joel Payamps (5-2, 3.02 ERA) worked five innings and allowed only one run while striking out six. Kevin Ginkel and Brad Goldberg (S, 3) each worked scoreless innings to close out the contest, as the Generals claimed their first victory of the Second Half. Jamie Westbrook finished with a pair of hits, while Domingo Leyba and Daniel Robertson each scored for Jackson. Payamps has now allowed just four earned runs over his last 17 innings pitched.
Friday: Game 2 - Generals 5, Pensacola 3 (Final/7)
Making his Double-A debut, Generals right-hander Wei-Chieh Huang powered through the first three innings on a mere 24 pitches with 22 strikes, an incredibly efficient ratio. The Generals' offense came to Huang's aid in the second inning, battering Pensacola right-hander Wyatt Strahan (5-7, 6.75 ERA) for four runs. Two of the Jackson tallies were unearned due to three Pensacola errors that extended the inning, allowing the Generals to bat around. A two-run double from Jose Queliz ended up being the Generals' most productive hit, as Queliz finished 1-for-2 with a pair of runs scored, a walk, and 2 RBI. Huang finished four innings and allowed only one run, and Daniel Gibson (2-0, 1.80 ERA) and Yoan Lopez (S, 6) worked the final three frames, with Lopez firing three strikeouts in his two innings of work. Daniel Robertson finished 3-for-3 at the plate with a walk, while Rudy Flores collected two hits and an RBI. Jason Morozowski also had a multi-hit game, driving in a run.
NEXT GENERALS GAME:
6:05 pm CT Saturday (6/23) vs. Pensacola Blue Wahoos
The Ballpark at Jackson - Jackson, TN
RHP Bo Takahashi (0-1, 8.56 ERA) vs. LHP Seth Varner (3-0, 2.55 ERA)
THIS GENERALS HOMESTAND
June 21-26 vs. Pensacola Blue Wahoos
…featuring Sarge's Carnival Weekend (June 22-23)
and a Sarge Doll Giveaway on Saturday, June 23rd!
Dial 731-988-5299 for tickets to see Jackson Generals Baseball,
OR log on to JacksonGeneralsBaseball.com!