Stubbs Powers Tourists to Bounce Back Win
Asheville Downs Greenville 6-1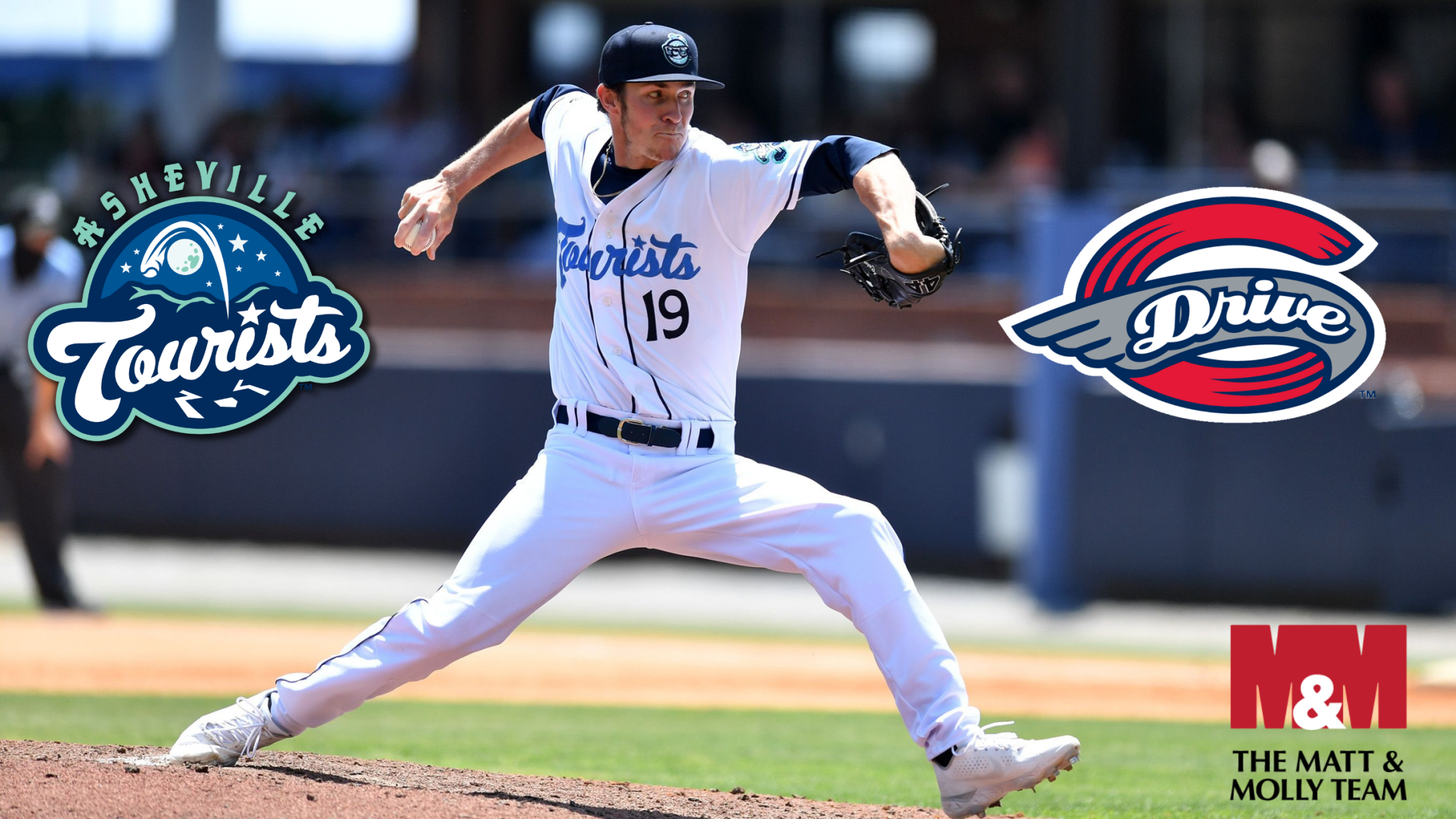 GREENVILLE- One day after being no-hit, the Asheville Tourists put together a strong response with a 6-1 victory over the Greenville Drive. C.J. Stubbs paced the offense with a 3-for-4 effort that included a pair of Home Runs. The Tourists finished with 11 hits in the game and plated four
GREENVILLE- One day after being no-hit, the Asheville Tourists put together a strong response with a 6-1 victory over the Greenville Drive. C.J. Stubbs paced the offense with a 3-for-4 effort that included a pair of Home Runs. The Tourists finished with 11 hits in the game and plated four of their six runs in the fourth inning.
Julio Robaina's pitching kept Greenville's hitters off balance all night. The lefty spun six innings of one-run baseball and struck out eight. Robaina surrendered only four hits and did not walk a batter. Danny Cody followed with two scoreless frames and Tommy DeJuneas worked a shutdown ninth.
The four-run fourth inning began with a Justin Dirden leadoff triple. Stubbs cranked a two-run Homer to give the Tourists a 2-0 lead. Yainer Diaz worked a two-out walk later in the inning and Wilyer Abreu made the Drive pay with a two-run Home Run of his own.
Stubbs hit a double in the sixth inning and clubbed his second Home Run of the game in the top of the eighth. Deury Carrasco came in to score on a wild pitch in the ninth after doubling to lead off the frame. Carrasco and Dirden each finished with two hits on the night.
Asheville has won four of five at Fluor Field this week with two games left to play over the weekend. The lone loss came Thursday night when Greenville fired a four-pitcher, combined no-hitter.