Space Cowboys Down Express 10-4 on Wednesday Night  
Sugar Land Uses Early Scoring to Cruise to Victory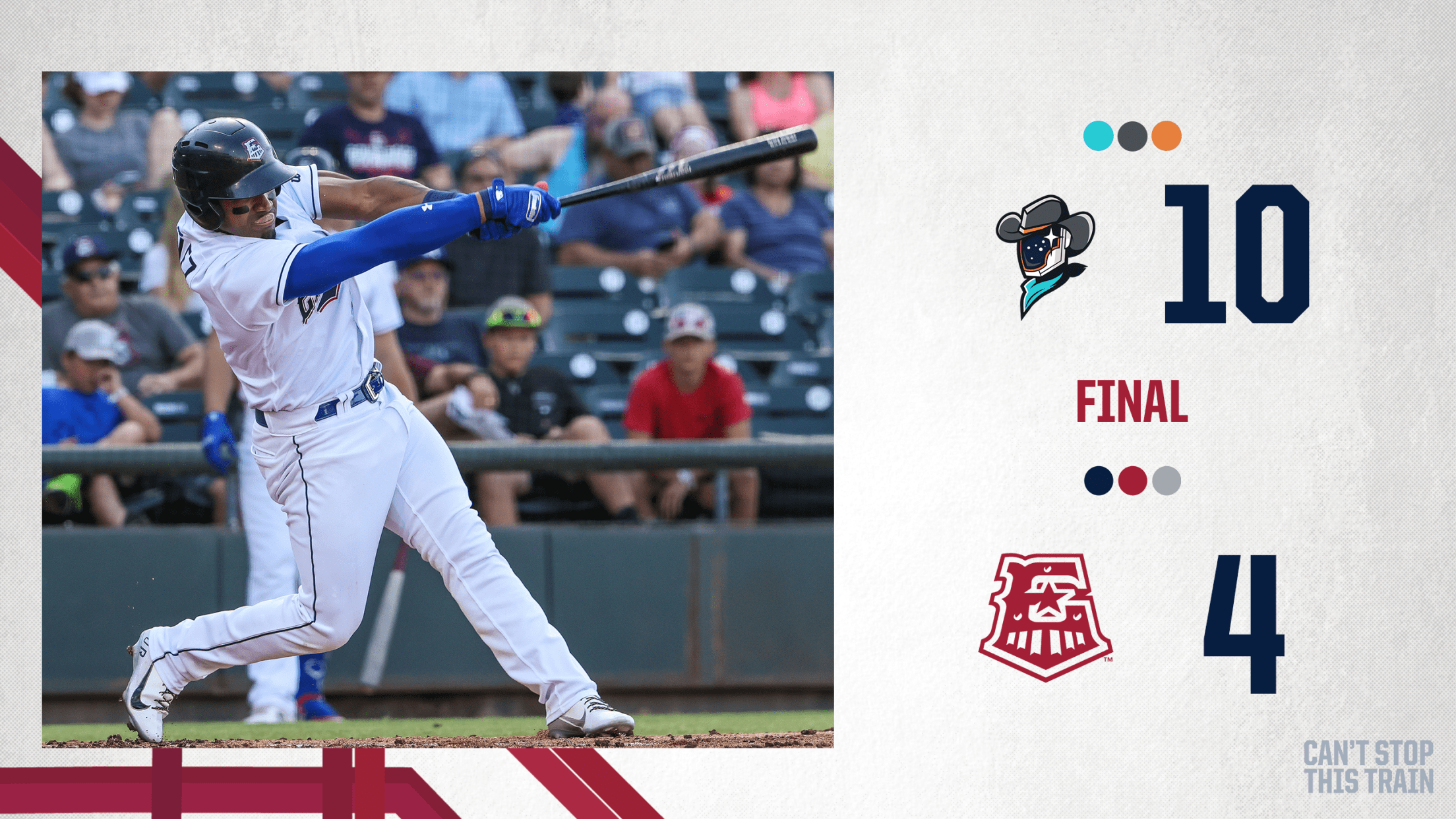 ROUND ROCK, Texas – The Round Rock Express (33-29) dropped game two to the Sugar Land Space Cowboys (26-36) by a final score of 10-4 on Wednesday night at Dell Diamond. Sugar Land RHP Jon Olczak (2-0, 3.14) earned the night's win after a hitless 1.0-inning relief performance. The righty
ROUND ROCK, Texas – The Round Rock Express (33-29) dropped game two to the Sugar Land Space Cowboys (26-36) by a final score of 10-4 on Wednesday night at Dell Diamond.
Sugar Land RHP Jon Olczak (2-0, 3.14) earned the night's win after a hitless 1.0-inning relief performance. The righty walked two, but tallied three strikeouts to end the outing. Round Rock RHP A.J. Alexy (3-3, 7.51) went home with the loss after a start that saw six runs on six hits and three walks and five strikeouts over 5.0 frames.
Along the Train Tracks:
The Space Cowboys got off to a hot start yet again as they plated three runs in the top of the first inning. After 3B Enmanuel Valdez blasted a solo home run with two out, 1B Taylor Jones worked a walk then scored as 2B David Hensley doubled. Hensley rounded out the scoring, coming home thanks to a single from C Korey Lee.
Round Rock put one run on the board in the bottom of the frame when CF Bubba Thompson scored as LF Nick Solak hit into a double play. Thompson knocked a leadoff single, stole second and moved to third as DH Josh Smith singled before scoring to cut Sugar Land's lead to 3-1.
CF Jake Meyers blasted a home run to lead off the third inning for the Space Cowboys and Valdez followed, hitting his second dinger of the night in the next at-bat to increase the advantage to 5-1.
The Express added two to its total in the fourth frame when Solak sent a 427-foot shot into center field before RF Josh Sale walked then rounded the bases thanks to a walk and two singles.
Valdez kept crushing for Sugar Land as the infielder hit his third home run of the contest during the fifth inning to put the visitors ahead 6-3.
The Space Cowboys added four over the next two innings as Hensley crossed home on a single from Lee in the sixth and Jones launched a three-run homer into left field in the seventh.
Round Rock sent one more runner home in the bottom of the seventh when Solak hit a one-out double then scored on a double from 3B Andy Ibáñez. The Express put two more runners on base throughout the rest of the contest, but weren't able to overcome the 10-4 deficit.
E-Train Excerpts:
Express RHP Chase Lee made his Triple-A debut on Wednesday night with one inning of action out of the bullpen. The righty allowed three runs on one hit, a home run, and two walks. Lee struck out one batter and threw 13 strikes throughout his 29 total pitches.
LF Nick Solak finished the night 2-for-5 with two runs scored, including a home run, and one walk. 3B Andy Ibáñez joined Solak with a multi-hit night, going 2-for-5 with one RBI.
Round Rock and Sugar Land combined for 28 strikeouts, 13 of which were looking. The Express struck out 16 total times, marking a new season high for punchouts.
Next up: Game three between Round Rock and Sugar Land is slated for Thursday night at Dell Diamond with a 7:05 p.m. first pitch. Express LHP Cole Ragans (--, --) is scheduled to make his Triple-A debut opposite Space Cowboys LHP Jonathan Bermudez (1-2, 8.10).
Single game tickets as well as full season and mini season membership plans are on sale now. For more information about the Express, visit RRExpress.com or call (512) 255-2255. Subscribe to the E-Train email newsletter and keep up with the Express on Facebook, Instagram and Twitter!