Express Steal Series Finale Over Space Cowboys 8-3
RHP Spencer Howard Tosses Five Innings to Lead Round Rock Over Sugar Land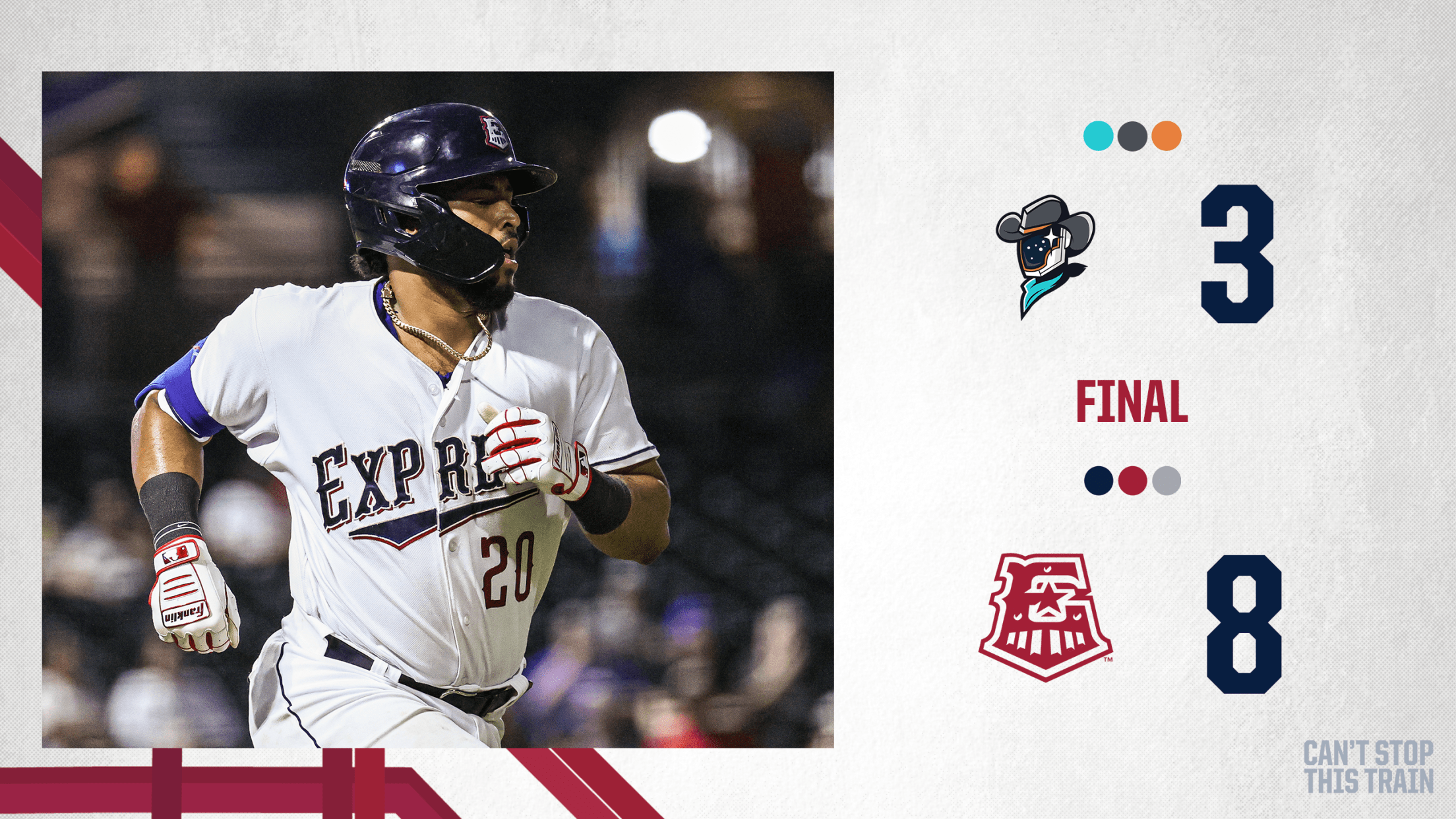 ROUND ROCK, Texas – The Round Rock Express (35-31) collected an 8-3 win in the series finale against the Sugar Land Space Cowboys (28-38) on Sunday afternoon at Dell Diamond. RHP Spencer Howard (1-2, 4.46) earned the win for Round Rock after 5.0 innings and only one earned run on
ROUND ROCK, Texas – The Round Rock Express (35-31) collected an 8-3 win in the series finale against the Sugar Land Space Cowboys (28-38) on Sunday afternoon at Dell Diamond.
RHP Spencer Howard (1-2, 4.46) earned the win for Round Rock after 5.0 innings and only one earned run on three hits. He did not issue a walk and collected nine strikeouts. Sugar Land starter RHP Chad Donato (2-0, 2.31) was tagged with the loss after 4.0 innings and five earned runs on four hits. He snagged one strikeout and issued two walks.
Along the Train Tracks:
The Express jumped out to a 2-0 lead in the first inning. CF Bubba Thompson singled with one out and C Meibrys Viloria reached base on a walk. A balk advanced both runners and LF Nick Solak doubled into the left field corner to score two runs.
Sugar Land cut the lead in half in the third frame. Singles for RF Dillon Thomas and C Korey Lee placed runners on the corners. SS Alex De Goti hit a sacrifice fly and cut the Round Rock lead to 2-1.
The E-Train roared back for three runs and took a 5-1 lead in the third inning. 3B Josh Smith walked and Thompson was hit by a pitch. Viloria doubled off the wall in right field and Smith scored while Thompson advanced to third base. Solak grounded out to score Thompson and move Viloria to third base. The Express scored their final run of the inning on a sacrifice fly from RF Steele Walker.
Viloria continued to produce runs when he launched his third home run of the season in the fifth inning. His 426-foot solo bomb to right field extended the Round Rock lead to 6-1.
The Express added two more runs with two outs in the sixth inning. An error and walk extended the frame. Smith and Thompson each singled to score a run and the E-Train lead increased to 8-1.
Despite a two-run home run from 3B Corey Julks in the ninth inning, Round Rock secured the 8-3 victory.
E-Train Excerpts:
RHP Spencer Howard tossed 5.0 innings and allowed one run on three hits. Howard struck out nine which was a season high. He did not issue a walk. In 20.0 innings and four starts this month, Howard has allowed only six runs and all of them were allowed in the first inning of his start on June 14 against Sugar Land.
C Meibrys Viloria finished 2-for-3 with two RBI and three runs scored. He had a double, a home run and walk. Viloria lifted his season average to .344 (43-125).
LF Nick Solak turned in a 2-for-4 performance with three RBI. CF Bubba Thompson also had a multi-hit game. He finished 2-for-3 with a RBI and two runs scored.
Next up: The Express hit the road on Tuesday to take on the Oklahoma City Dodgers for the start of a six-game series at Chickasaw Bricktown Ballpark. Oklahoma City RHP Ryan Pepiot (5-0, 1.77) will take the mound. Round Rock's starting pitcher is to be determined.
Single game tickets as well as full season and mini season membership plans are on sale now. For more information about the Express, visit RRExpress.com or call (512) 255-2255. Subscribe to the E-Train email newsletter and keep up with the Express on Facebook, Instagram and Twitter!