Suspended Game Ends with Asheville Down by One
Trip Begins with a Loss as Weather Breaks up Tourists Rhythm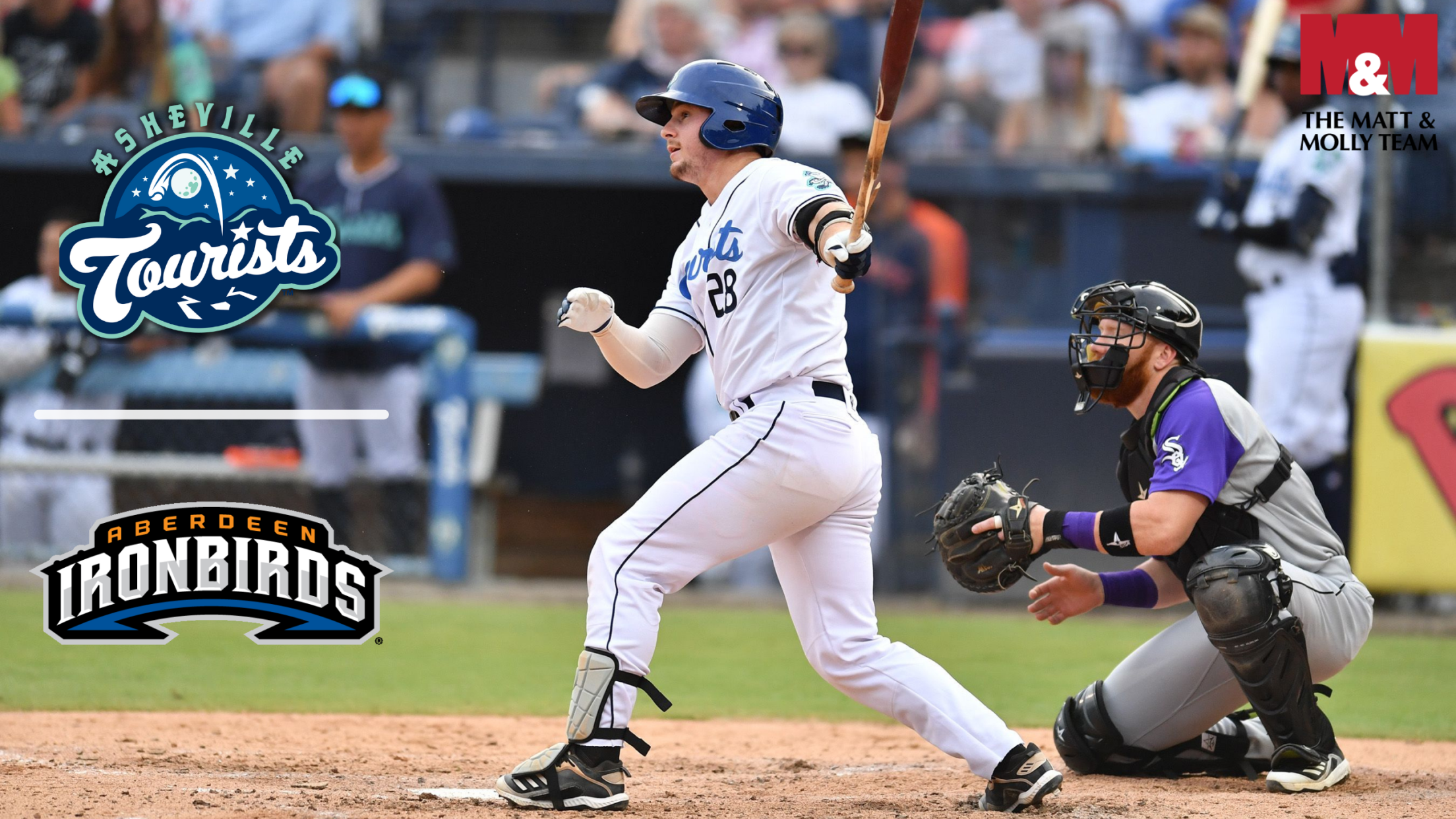 ABERDEEN- The Asheville Tourists and the Aberdeen IronBirds needed two days to finish seven innings. Weather played a crucial factor in game one of the series. Asheville scored a run on Tuesday and added two more early on Wednesday; however, the Tourists fell by a final score of 4-3. The
ABERDEEN- The Asheville Tourists and the Aberdeen IronBirds needed two days to finish seven innings. Weather played a crucial factor in game one of the series. Asheville scored a run on Tuesday and added two more early on Wednesday; however, the Tourists fell by a final score of 4-3. The game was called in the seventh inning due to more rain.
JC Correa hit a solo Home Run in the top of the second inning, which took place Tuesday night. Kyle Gruller had tossed two scoreless innings for the Tourists. The game was halted because of lightning and picked back up on Wednesday afternoon.
Luke Berryhill crushed a two-run Home Run to left field and gave Asheville a 3-0 advantage after three innings. Unfortunately, Brayan de Paula was unable to hold the lead. The Tourists left-hander struggled in the fourth inning. De Paula allowed a two-run Home Run, committed a pickoff throwing error, and surrendered a game-tying RBI single all in the frame. The IronBirds plated one more off de Paula in the fifth to take a 4-3 lead.
The score remained the same when more rain came in the seventh inning. The umpires called the game and the Tourists lost a road series opener for the sixth time in seven attempts. Asheville and Aberdeen will play a double-header on Thursday night with both games scheduled for seven innings.