Tacoma Falls To Las Vegas, 8-6, In Rainiers Final Cashman Field Game
Cameron Rupp goes 4-for-5 with three runs, two RBI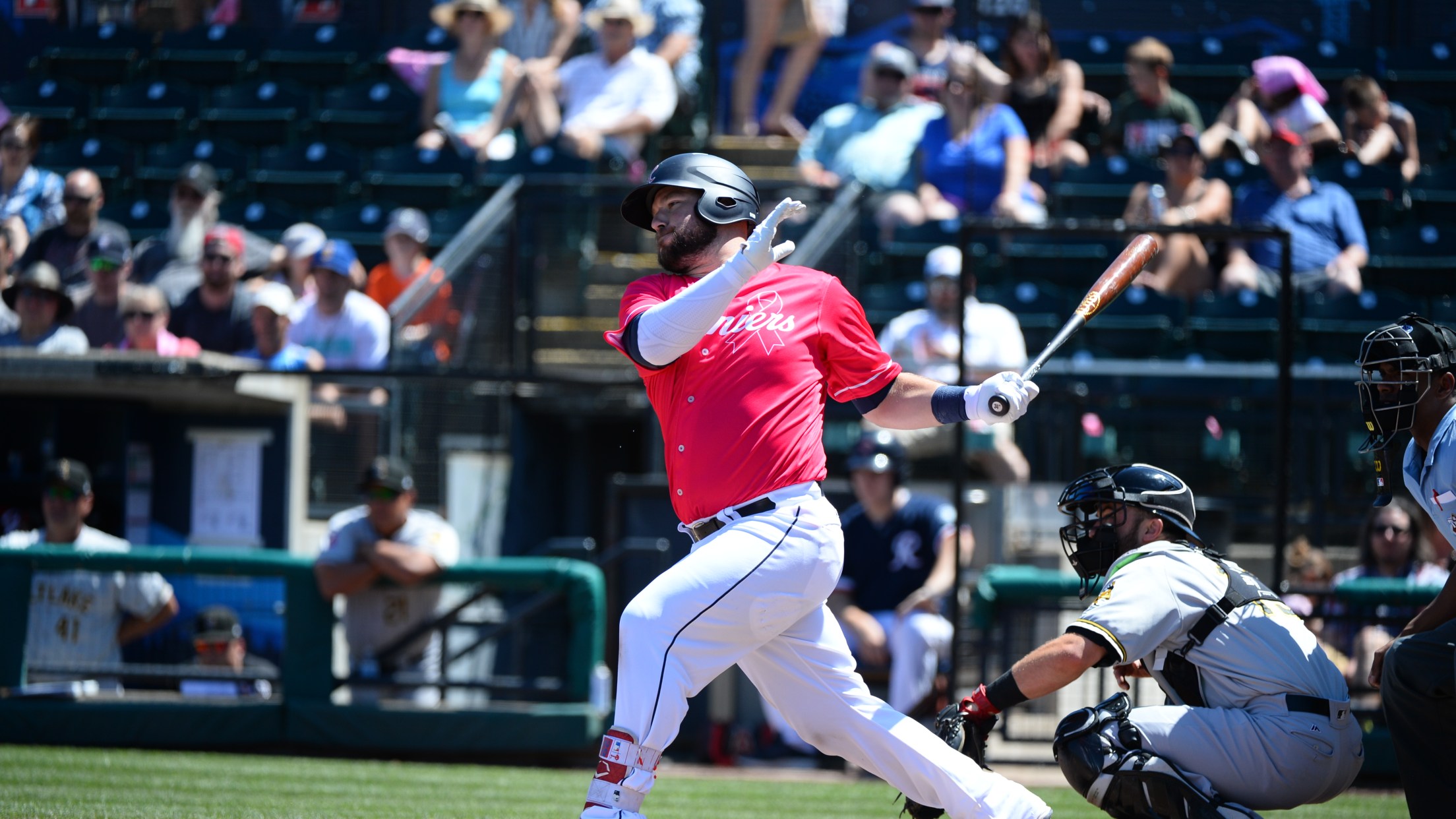 Rainiers catcher Cameron Rupp. (Jeff Halstead)
LAS VEGAS, Nevada. - The Tacoma Rainiers (64-71) dropped their final game ever at Cashman Field on Thursday night, falling to the Las Vegas 51s (68-68) on a final score of 8-6.Designated hitter Cameron Rupp led the Rainiers offense, going 4-for-5 with three runs scored, his first triple of the
LAS VEGAS, Nevada. - The Tacoma Rainiers (64-71) dropped their final game ever at Cashman Field on Thursday night, falling to the Las Vegas 51s (68-68) on a final score of 8-6.
Designated hitter Cameron Rupp led the Rainiers offense, going 4-for-5 with three runs scored, his first triple of the season, and a two-run home run. First baseman Cameron Perkins (3x4, R, 2 2B, BB) and catcher Garrett Kennedy (2x3, R, 2 BB) both collected multiple hits, while center fielder Sebastian Ochoa (0x4, 2 RBI) drove in a pair of runs.
Tacoma starter Bryan Evans allowed seven runs on 11 hits (two home runs) over five innings of work in his final start of the season. He issued one walk and struck out four on 101 pitches (69 strikes).
Mike Morin (1.0 IP) and Ryan Cook (1.0 IP) worked scoreless relief outings, while Justin Grimm (1.0 IP) allowed one run on two hits in the eighth inning. Cook lowered his season ERA with the Rainiers to 2.16.
The Rainiers begin their final series of the season at the El Paso Chihuahuas on Friday night at 6:05 p.m. PT. Tacoma left-hander Ross Detwiler (2-5, 5.21) will get the start opposite El Paso right-hander Walker Lockett (5-9, 4.69).
The most up-to-date news and notes about the Rainiers leading up to the 2019 season can be found by following the Rainiers on Twitter (@RainiersLand) or liking the team on Facebook.