Tacos top Isotopes 6-3
Fisher and White go yard in Taco Tuesday victory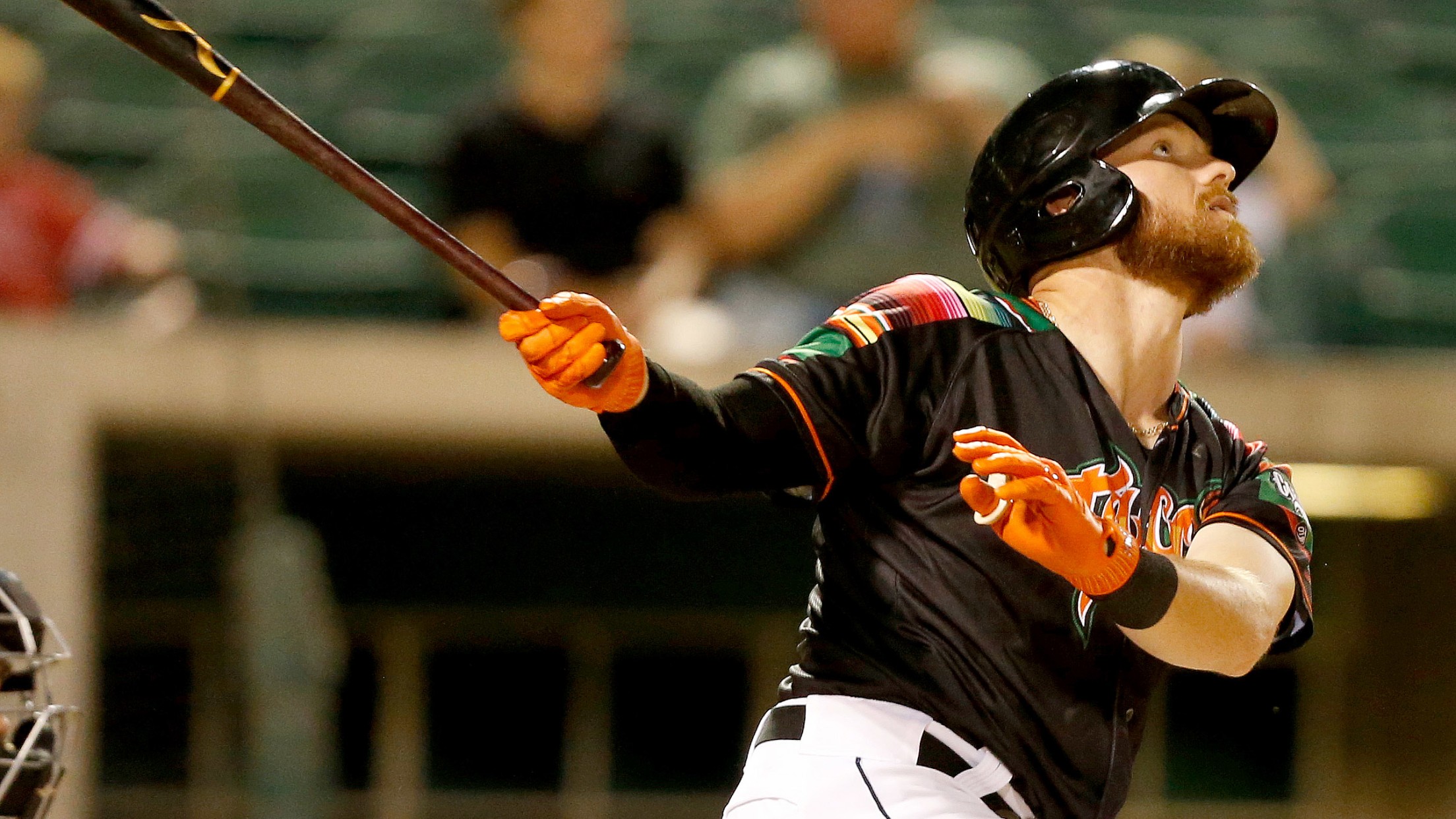 (Kiel Maddox)
The Fresno Tacos (40-38) defeated the Albuquerque Isotopes (38-39) on Taco Tuesday at Chukchansi Park. The Tacos shut out the Isotopes through the first seven frames before allowing any runs for a 6-3 final score.The Tacos took an early 3-0 lead when Derek Fisher crushed his 17th home run of
The Fresno Tacos (40-38) defeated the Albuquerque Isotopes (38-39) on Taco Tuesday at Chukchansi Park. The Tacos shut out the Isotopes through the first seven frames before allowing any runs for a 6-3 final score.
The Tacos took an early 3-0 lead when Derek Fisher crushed his 17th home run of the season in the first inning to tie Colin Moran (2-for-4) for the club-lead. The three-run bomb was hit to center and scored Tony Kemp (2-for-4) and Tyler White who doubled and walked to get on.
Fresno tallied a run in each of the middle three frames to increase their lead to 6-0. In the fourth, Reid Brignac (2-for-3) knocked his second triple of the season to score Juan Centeno (walk). White hit his 12th homer of the season in the fifth, a solo shot deep to left. In the sixth, Preston Tucker hit a RBI single that scored Teoscar Hernández who doubled and reached third on an error.
The Isotopes cut the Tacos' lead to 6-3 in the eighth. Rosell Herrera (3-for-3) scored on a Ryan McMahon RBI double, and McMahon himself scored on a Noel Cuevas RBI single. Cuevas scored the final run of the game on an error that allowed Jordan Patterson to advance after a base hit.
Charlie Morton made his second MLB rehab start with Fresno and pitched a scoreless four innings. He allowed two hits and a walk with two strikeouts on 47 pitches. Right-hander Kyle Smith (1-0) followed the start in his first relief appearance of 2017 in just his third Triple-A game. He allowed three runs (two earned) on eight hits and a walk with one strikeout for his first win. Tyson Perez picked up his third save of the season in a perfect ninth with a punch-out.
Albuquerque starter Matt Flemer (2-6) suffered the loss through six innings. He allowed all six Fresno runs on eight hits and three walks with four strikeouts.
The four-game series continues on Wednesday at 7:05 p.m. RHP Barry Enright (4-1, 4.94) will start for Albuquerque against Fresno RHP Trent Thornton (4-2, 5.68).