Gore puts up video game stats, earns MiLBY
Royals southpaw Bubic favored by fans following breakout year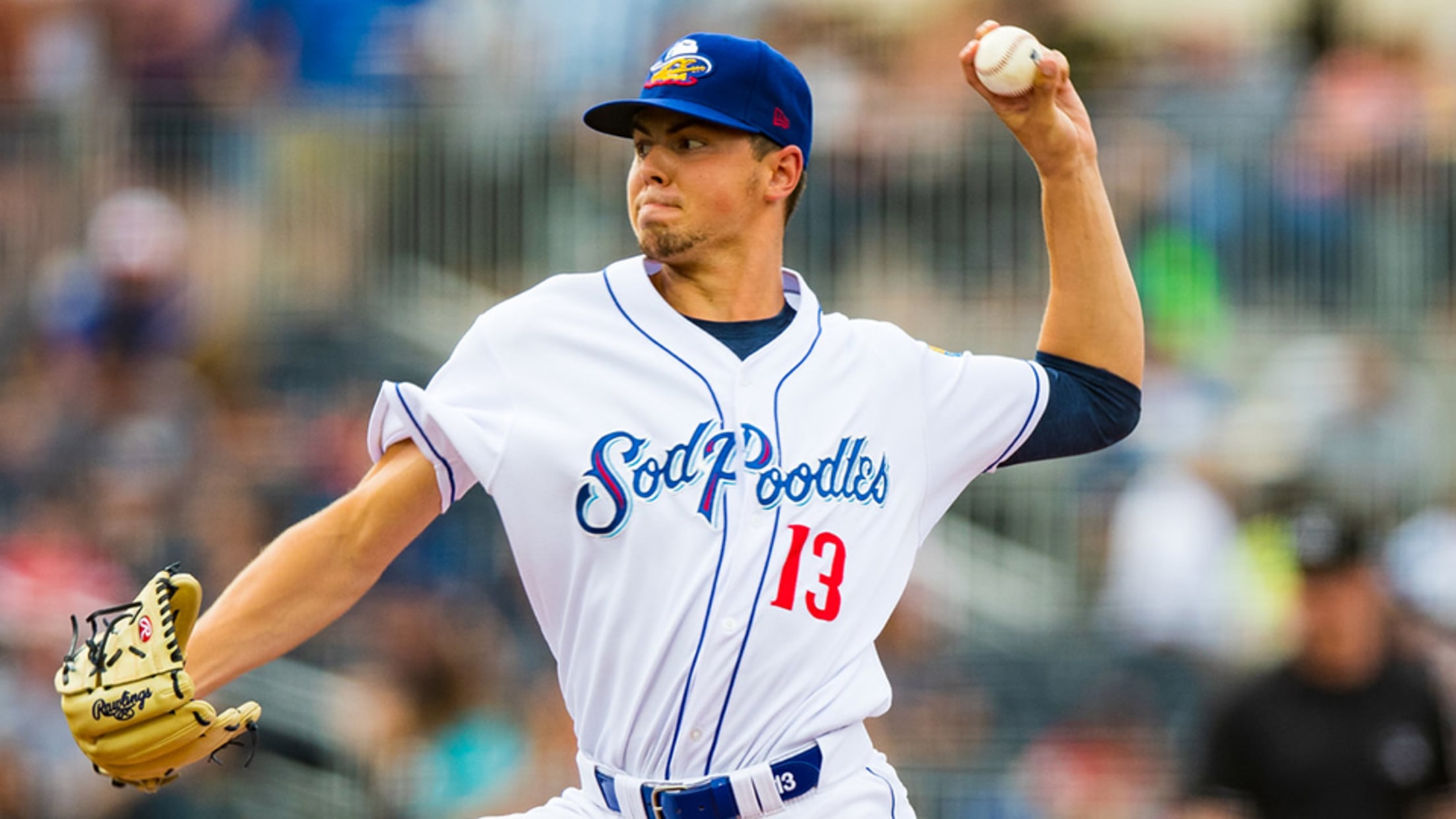 The 2018 season left MacKenzie Gore disappointed. The top Padres prospect was limited by lingering problems with a finger on his pitching hand and he went into the offseason determined.He took out that frustration on hitters this year.
Jays' Rees wings way to MiLBY award
Unheralded second-year reliever excels in quest to 'get guys out'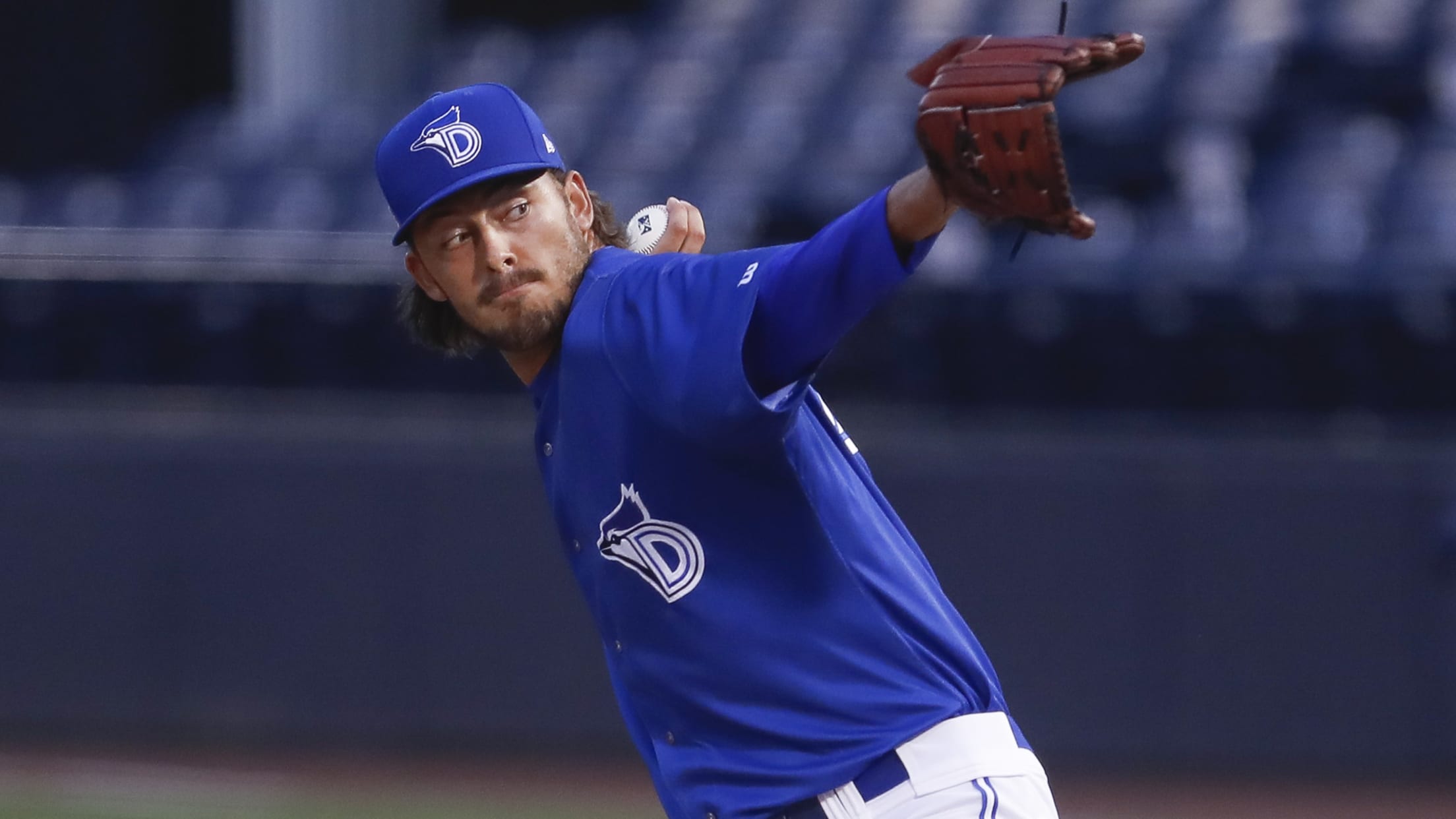 Class A Advanced Dunedin pitching coach Jim Czajkowski believes it's difficult to know much about a player's character "until you see him fail.""What I loved about Jackson Rees' response, he wanted to get right back out there."Czajkowski was referring to a July 18 outing in which Rees yielded five unearned
Robert reels in MiLBY for offensive prowess
Cardinals' Carlson earns fans' choice with a breakout campaign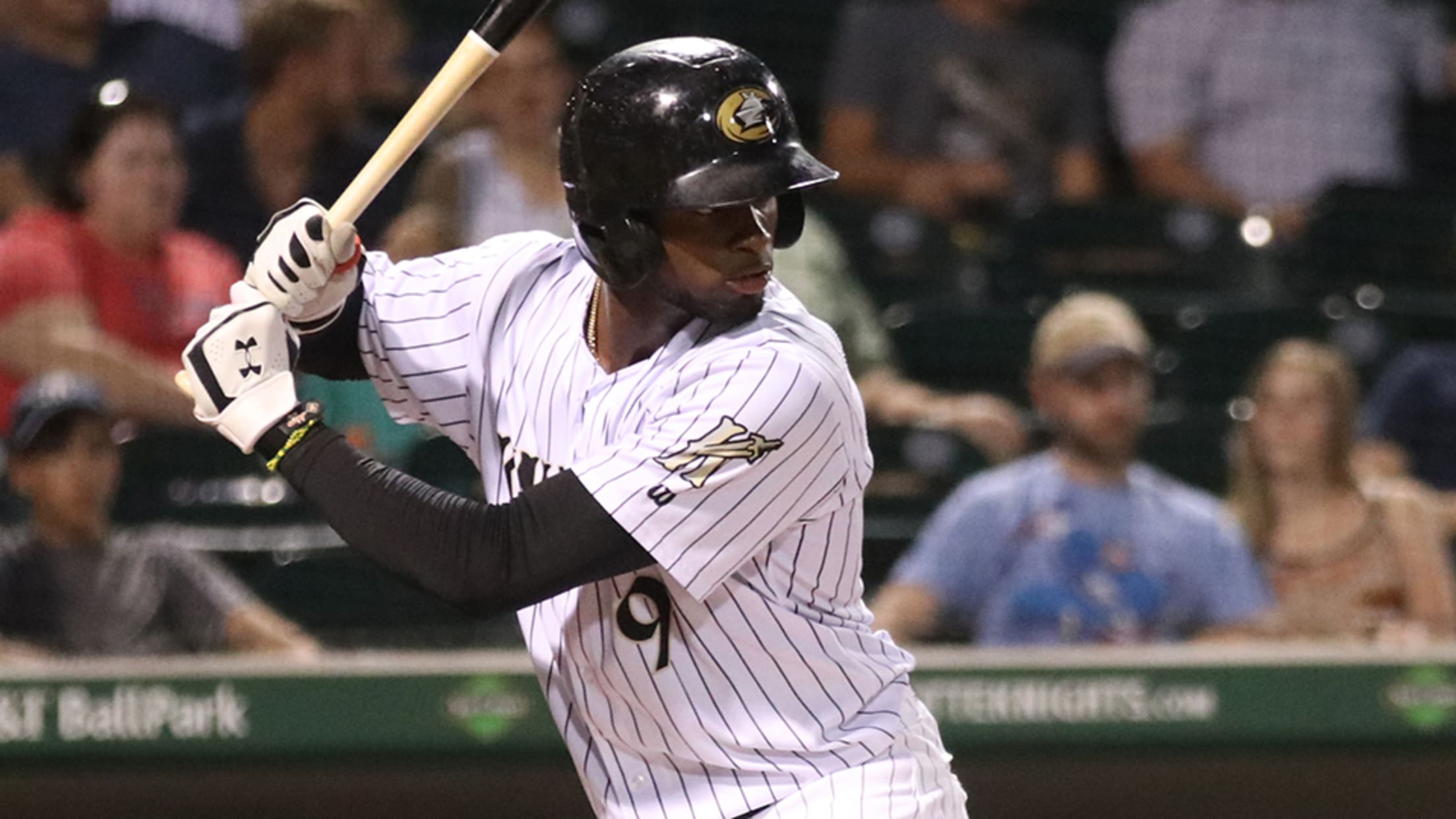 Where and when the legend of Luis Robert begins is up to interpretation. It could have started when he hit .401 as an 18-year-old in Cuba's best league. It could be when he signed with the White Sox for $26 million in May 2017. Maybe it won't begin for real
Cards' Carlson claims Breakout MiLBY
Cubs' Garcia favored by fans after unlikely surge to Windy City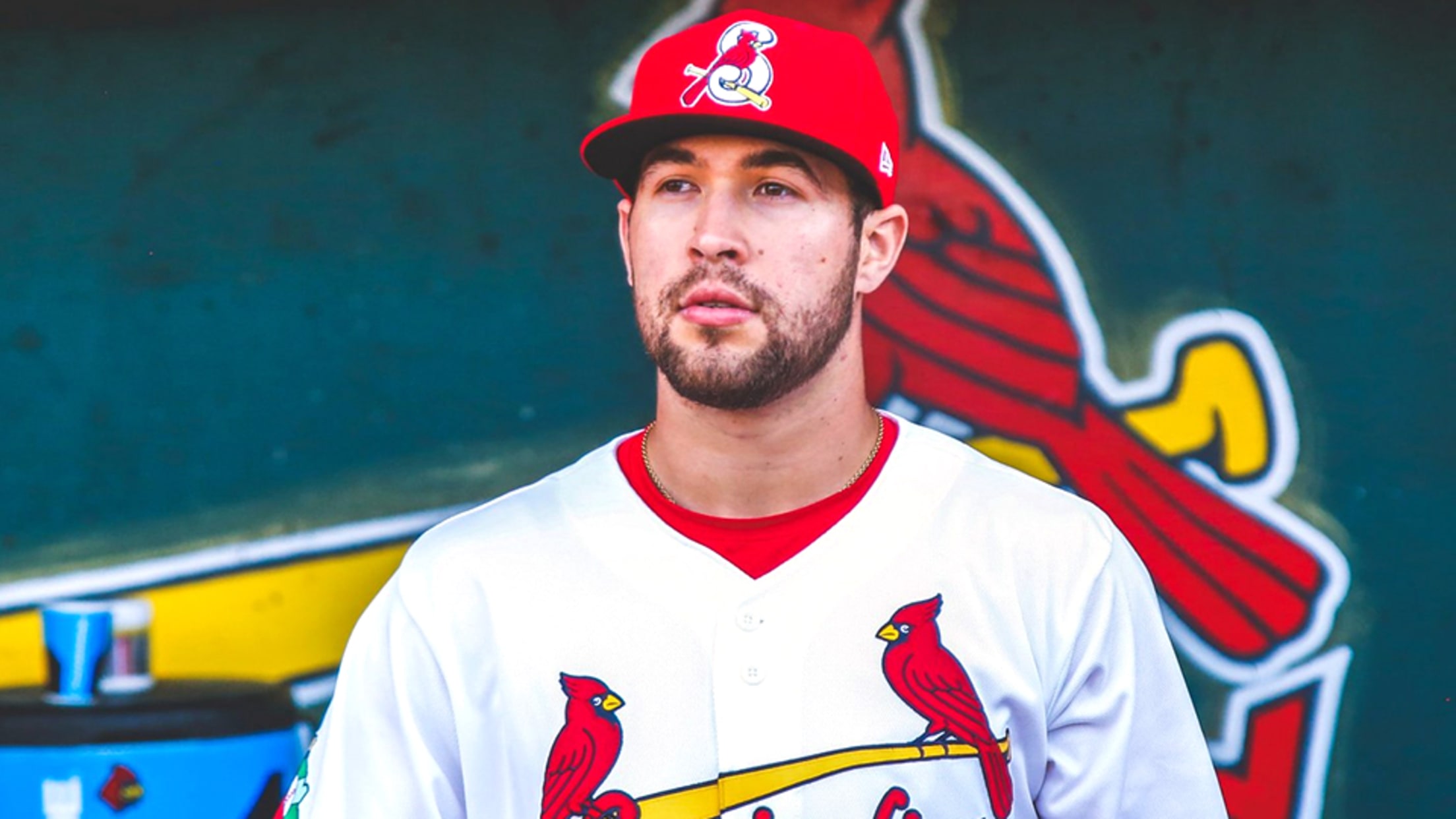 The concept of breaking out is nothing new to Dylan Carlson.Heading into the 2016 Draft, the then-17-year-old switch-hitting first baseman/outfielder -- who played for his dad, Jeff, at Elk Grove (California) High School -- was a relatively unknown talent to many on the outside looking in. He wasn't ranked among
Take the leap: AquaSox catch snares MiLBY
Sommerfeld's image of Everett's Perez voted Photo of the Year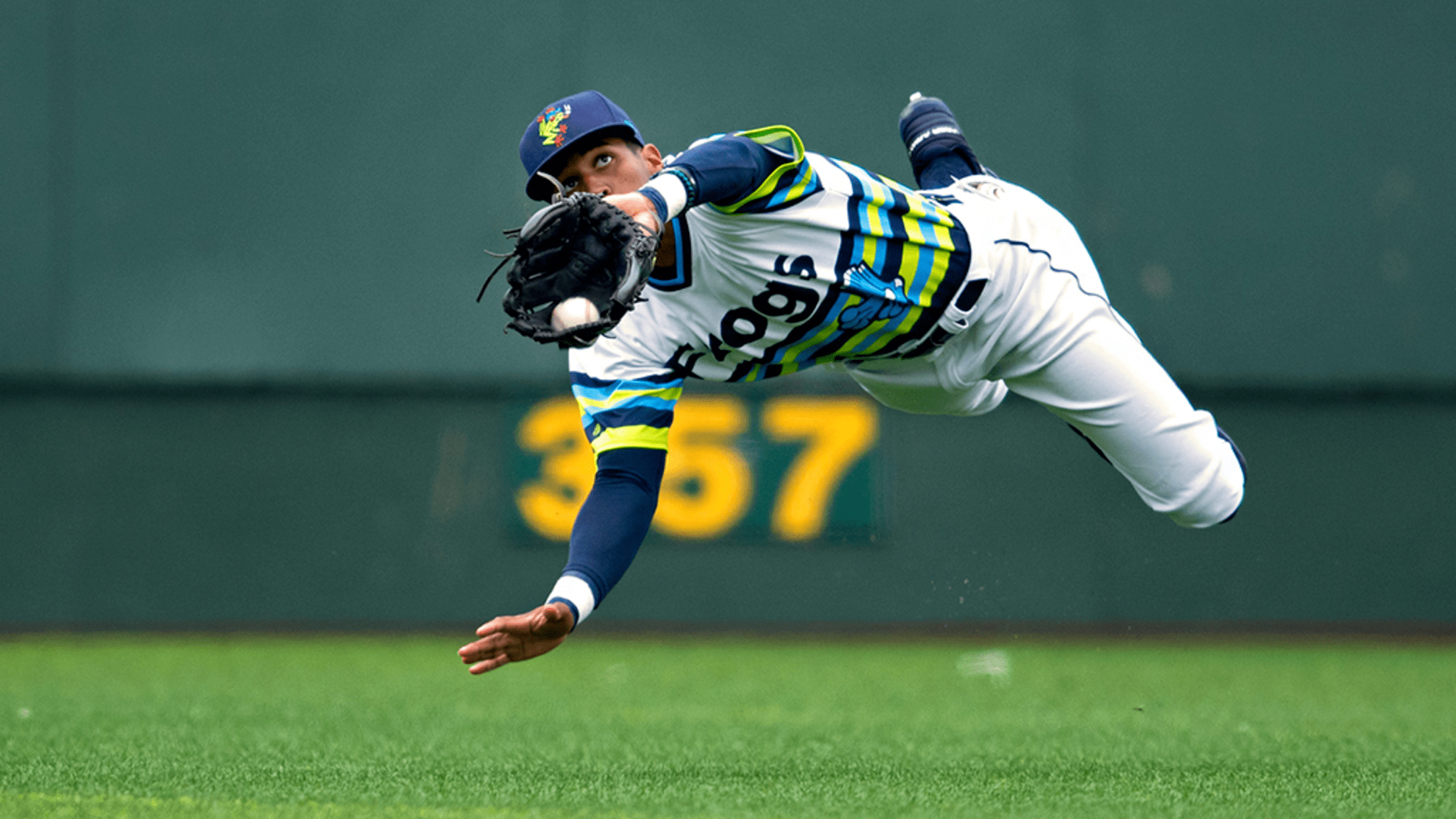 Shari Sommerfeld turned to track a sinking fly ball to center field on Aug. 11. Through her camera, she could see Miguel Perez racing in.The Seattle prospect playing for Class A Short Season Everett dove at the last moment, his left hand reaching for the ball. It's the classic, familiar,
Toolshed: Midseason MiLBY leaders
Robert, Gore, Rays system on track for award-winning seasons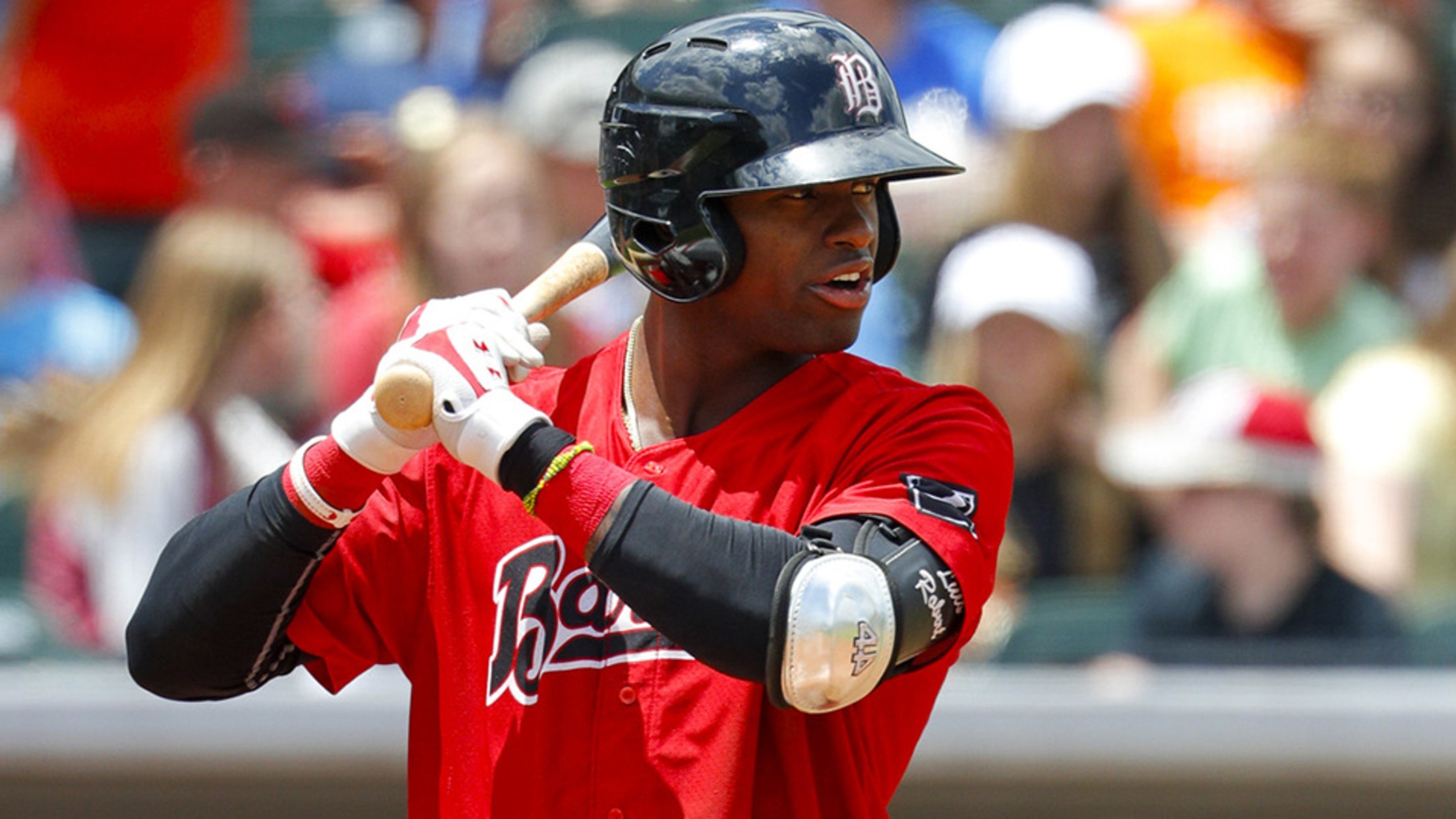 It's never too early for awards season, right?The Minor League full-season circuits are all roughly at the midpoints, with six All-Star Games already completed (five on Tuesday alone) and four more soon to come. That's about as good a time as any to check in on the MiLBY Award races
Hot Rods zoom away with staff MiLBY vote
Bowling Green splits Best Team honors with fan-fave BlueClaws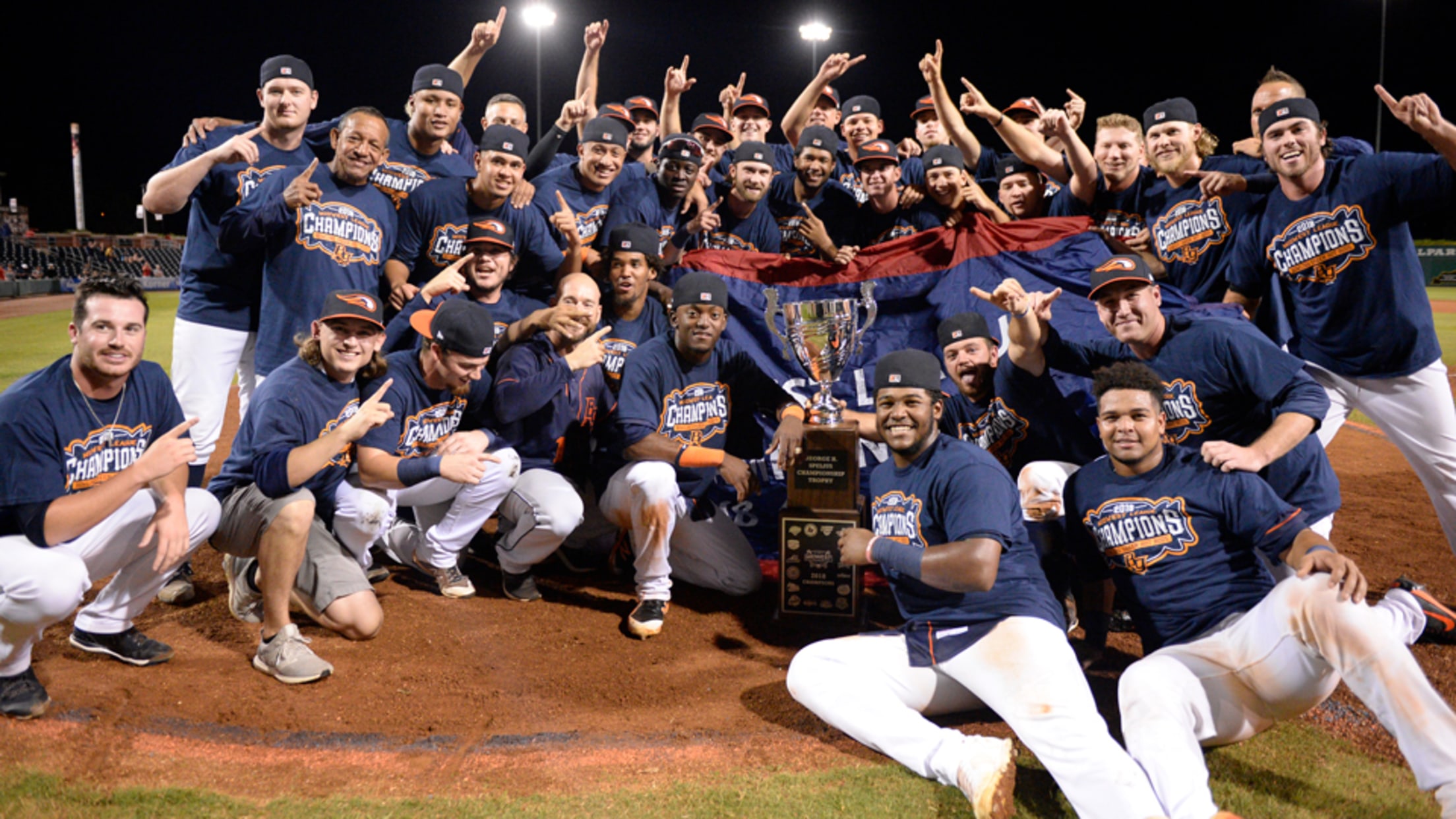 It didn't start the way it ended.Bowling Green lost seven of its first 12 games -- at one point dropping six straight, including a four-game sweep at South Bend.But that was the last time the Hot Rods would lose more than three in a row all season. The Class A
Rays take home Best Farm System MiLBY
Braves organization, still loaded with prospects, wins fan vote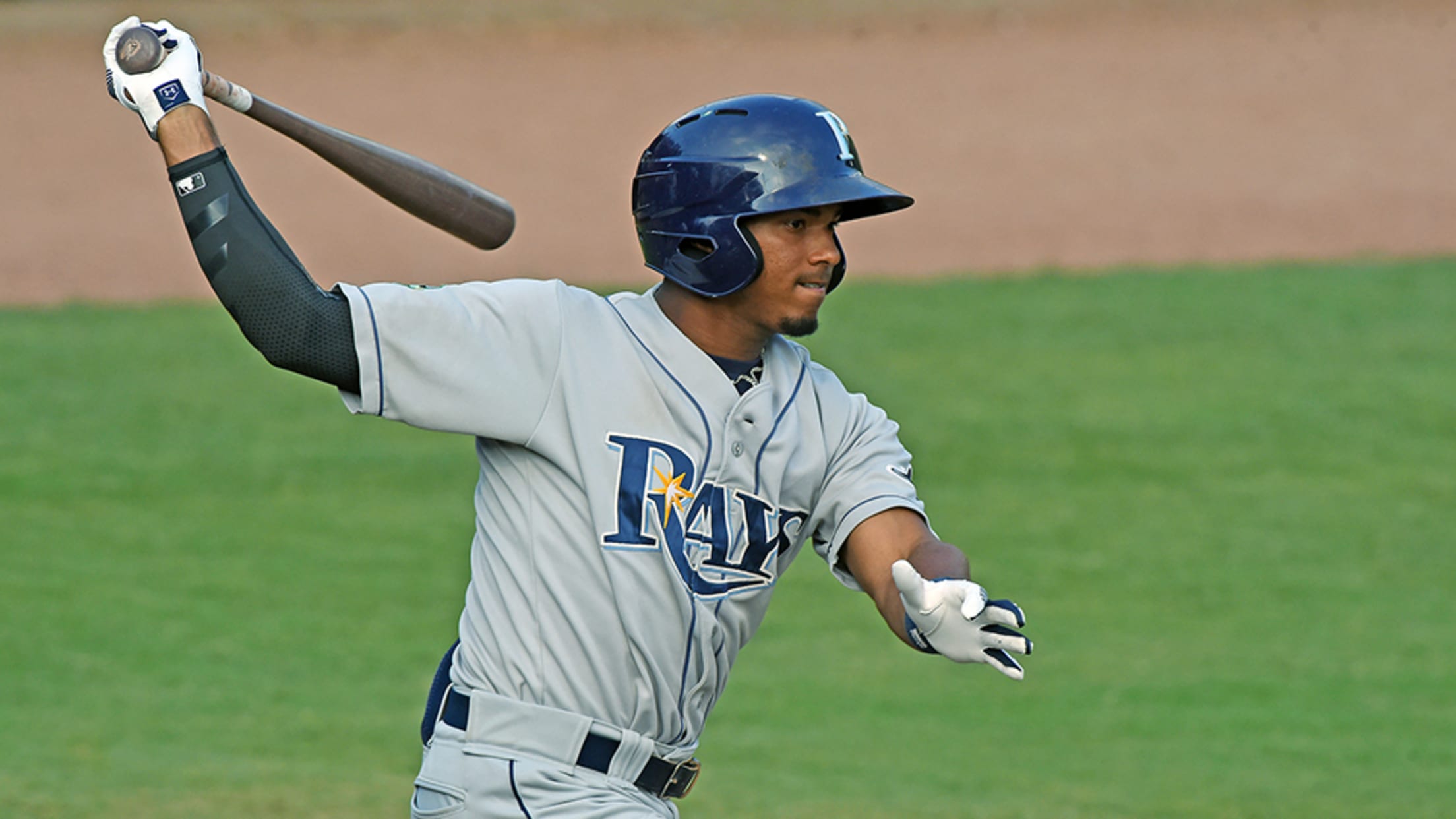 Taking stock of what made the farm system a grand success in 2018, Tampa Bay Rays director of Minor League operations Mitch Lukevics couldn't pinpoint just one reason. To him, this was a true team effort that extended to every, player, coach, manager and scout across every level.They all bought
Peterson's dive snares Top Play MiLBY
Ray delivers Top Homer; Rattlers' wild walk-off wins Best Blooper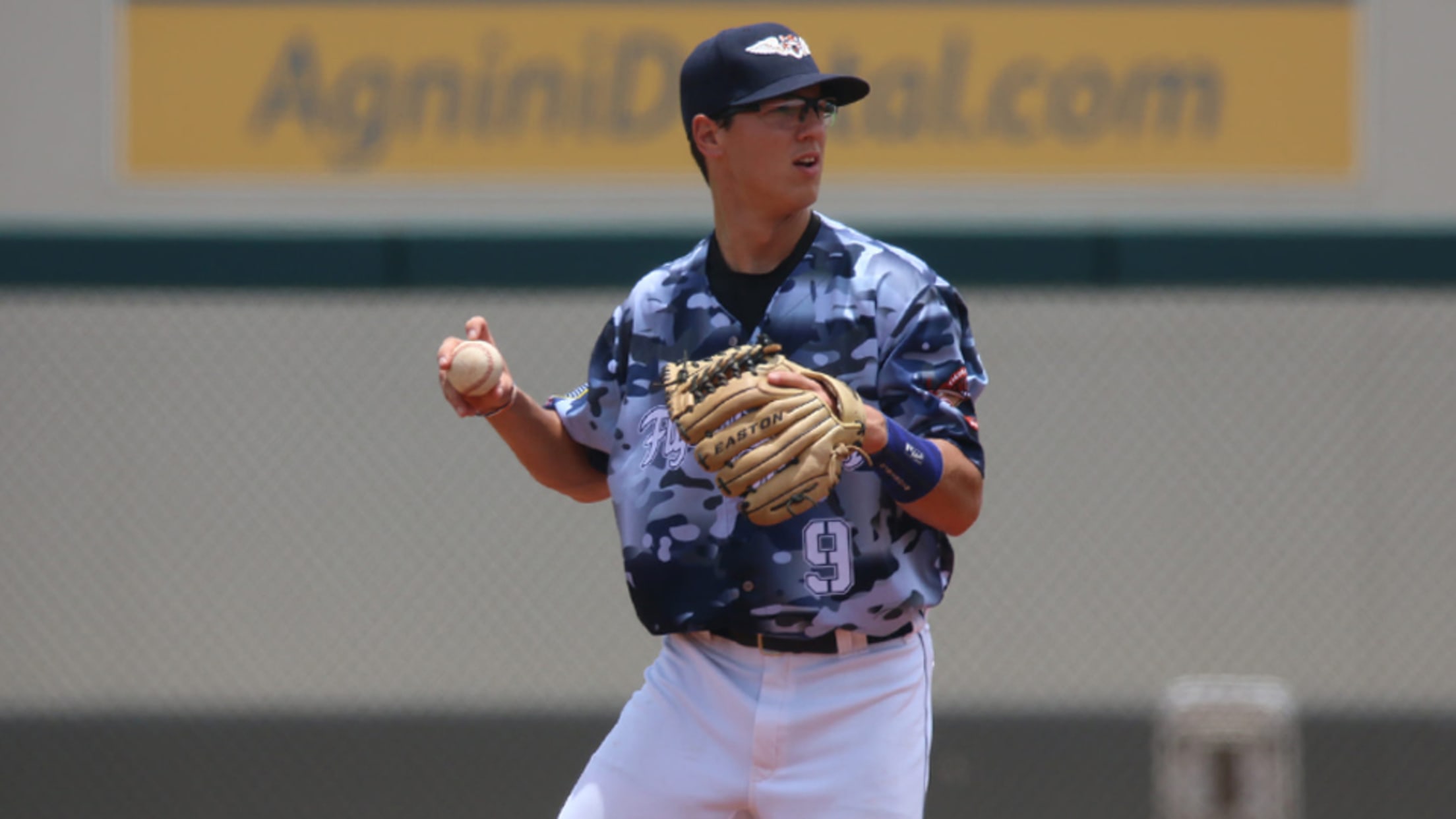 Memorable moments can occur daily, given the 80-game slate of a typical night in the Minors. But sometimes, the most exciting, unique or silly highlights can live on in the hearts of fans and on the mantels of players forever.MiLB.com searched the archives for the top defensive plays, home runs
Trick shot, score: Frisco nets a MiLBY
RoughRiders' 'Dude Perfect Night' voted Promo of the Year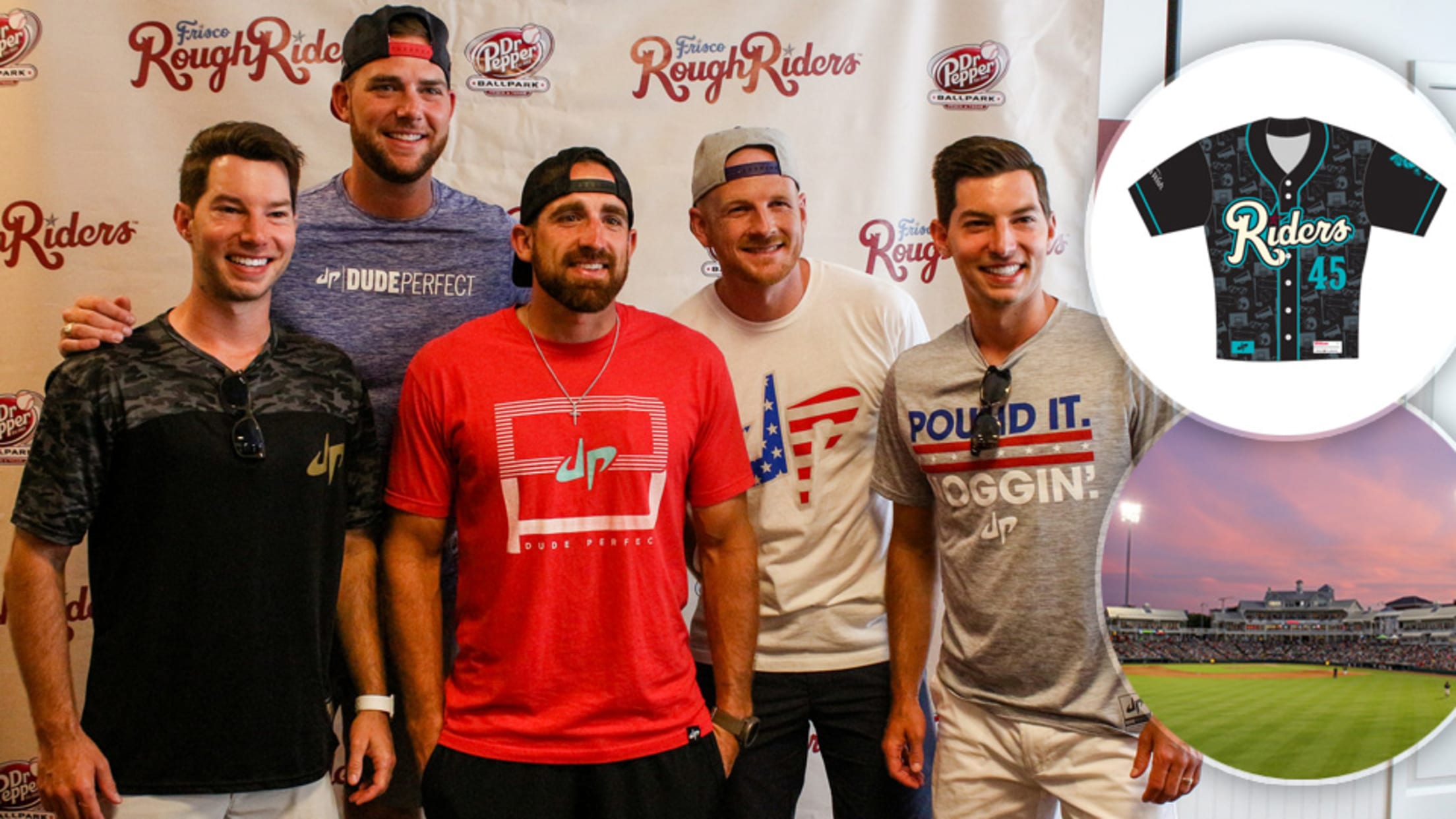 Move over, Uncle Joey. Prior to this season, the biggest crowd in Frisco RoughRiders history was for June 12, 2015's "Full House Night" featuring Dave Coulier. That night, 11,927 fans packed the house, a mark that stood until 12,067 fans showed up at Dr Pepper Ballpark for July 20's "Dude Perfect Night."
Healthy Kirilloff claims Breakout MiLBY
Mets' Alonso favored by fans after bashing his way to Triple-A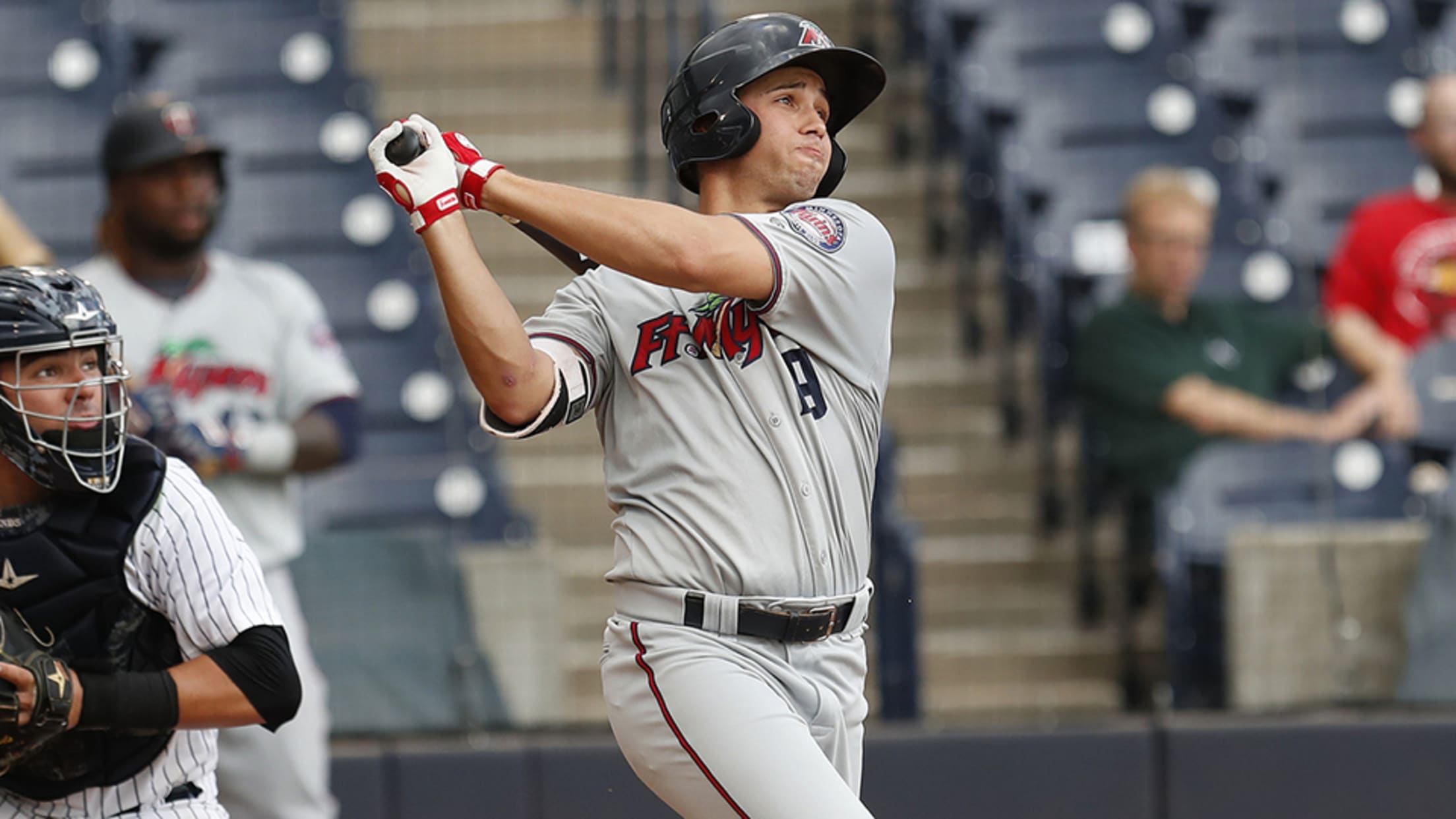 For Rick Eckstein, the Twins' Minor League hitting coordinator, May 15 was the day he knew. He was visiting Class A Cedar Rapids with the Kernels opening a series against Quad Cities. Part of the assignment was to check on the progress of 2016 first-rounder Alex Kirilloff, who was in