Trio of hurlers twirl first no-no in FredNats history
Chu, Willingham and Strom combine to complete seven-inning feat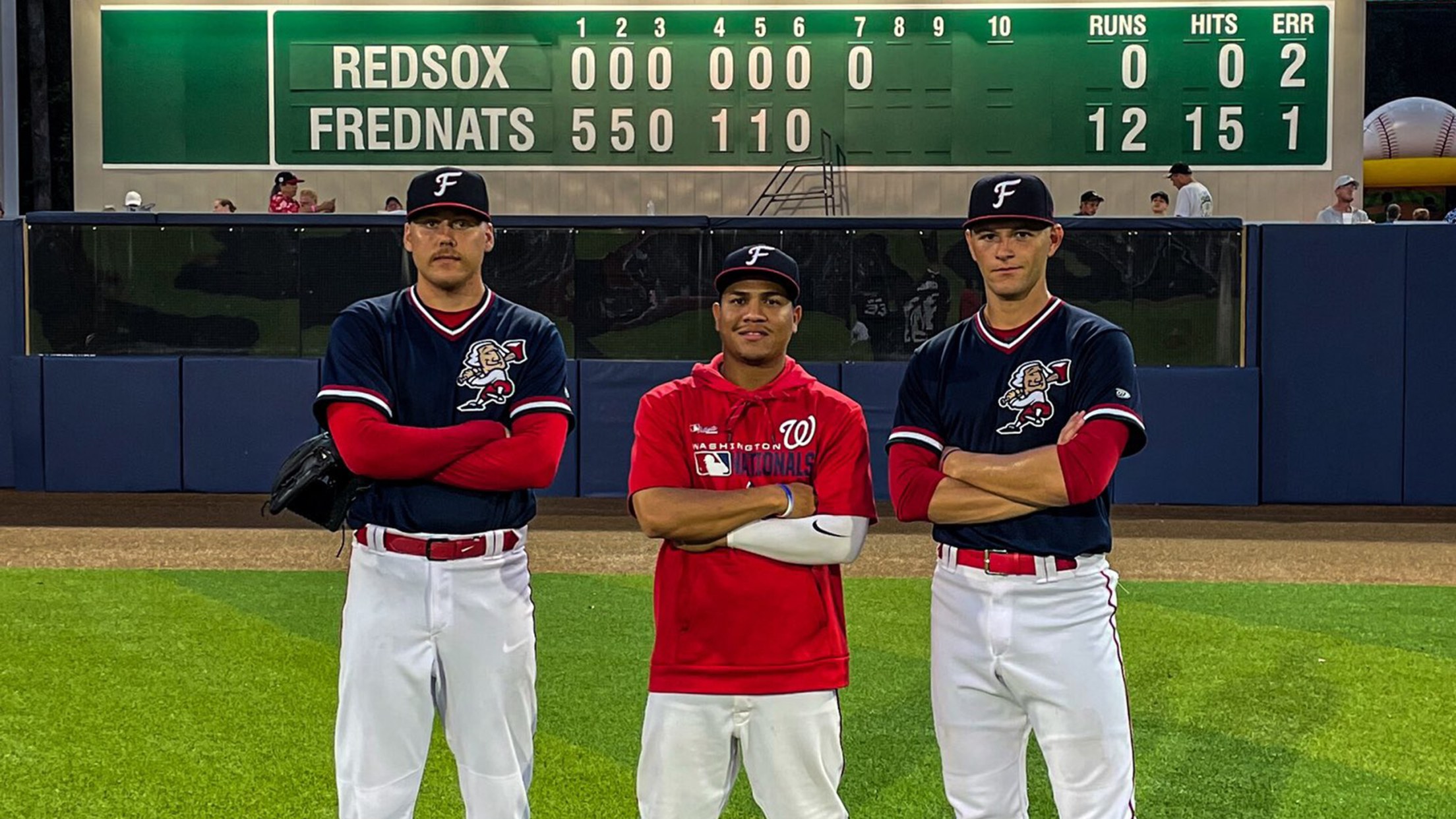 It was history with a dash of dominance.
Salem-Keizer's Jerry Howard Wins Charles K. Murphy Patriot Award
From Minor League Baseball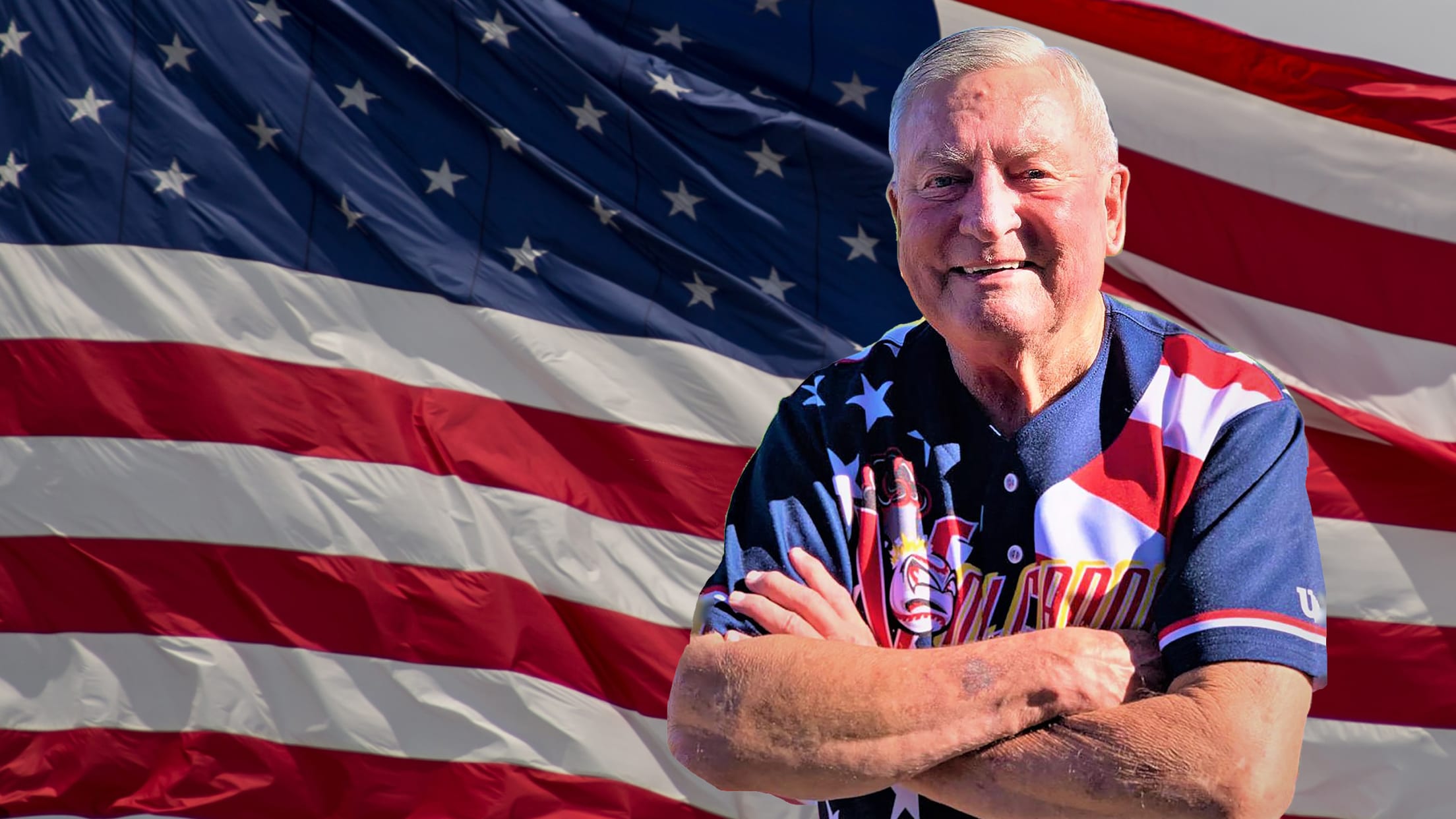 ST. PETERSBURG, Fla., Oct. 30, 2019 - Minor League Baseball™ (MiLB™) announced today that Jerry Howard of the Salem-Keizer Volcanoes is the recipient of the fourth annual Charles K. Murphy Patriot Award. Howard will receive the award at the Baseball Winter Meetings Banquet on Sunday, Dec. 8, at the Hilton
Walker family brings closure to epic 2010s with Bochy, Volcanoes alumni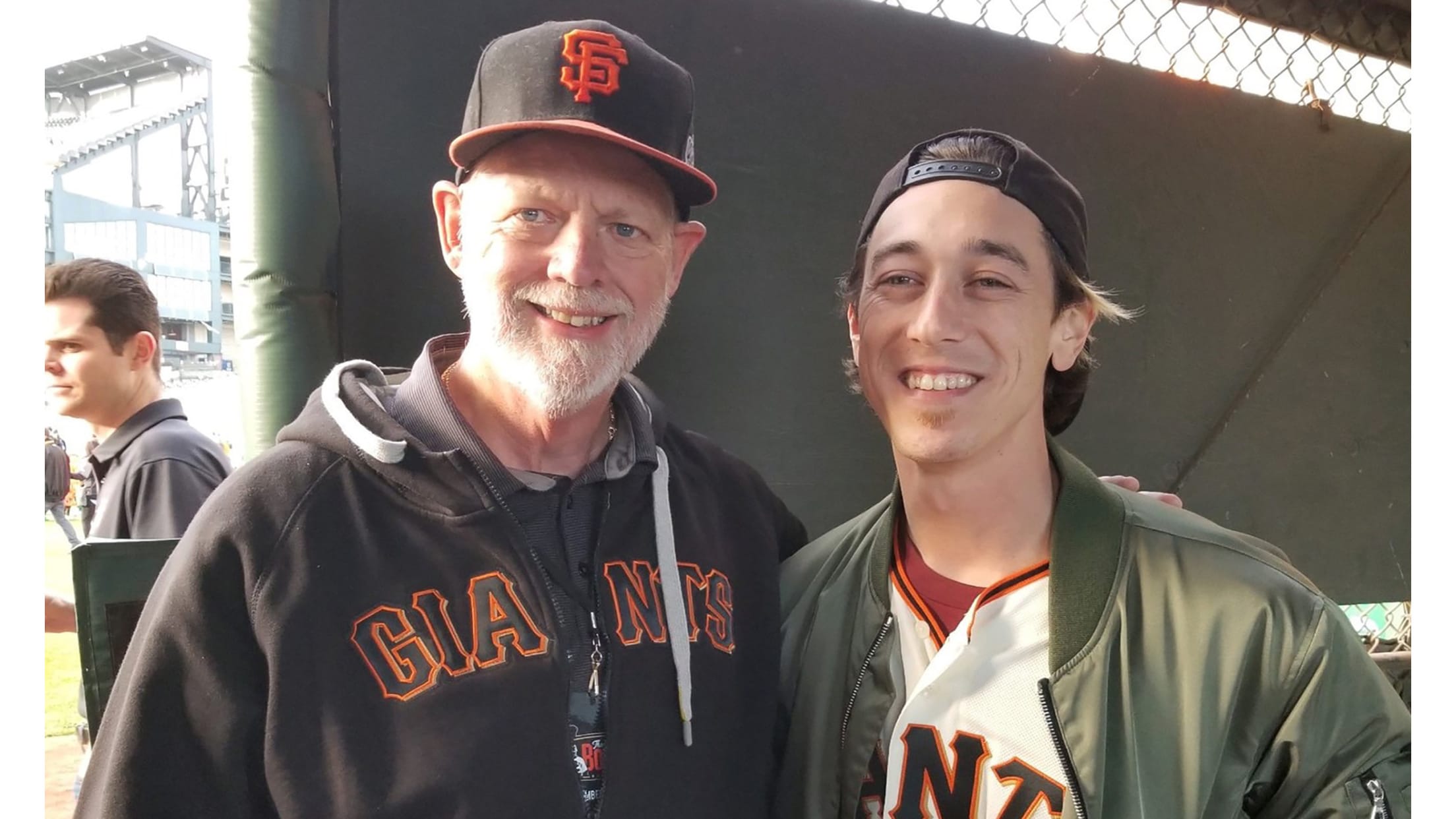 SAN FRANCISCO, CA -- For all the theater, the history and legends that come from professional baseball, the game remarkably proves very hard to find true closure. When Jerry Walker, Salem-Keizer Volcanoes Co-Owner, and Rick Nelson, Volcanoes Operations President-Emeritus, joined their fellow leadership of San Francisco Giants and Affiliate ownership to wish future Hall of Fame skipper
Tulsa evens TL Finals on Downs' trifecta
Dodgers No. 6 prospect rakes four hits, Casey adds two homers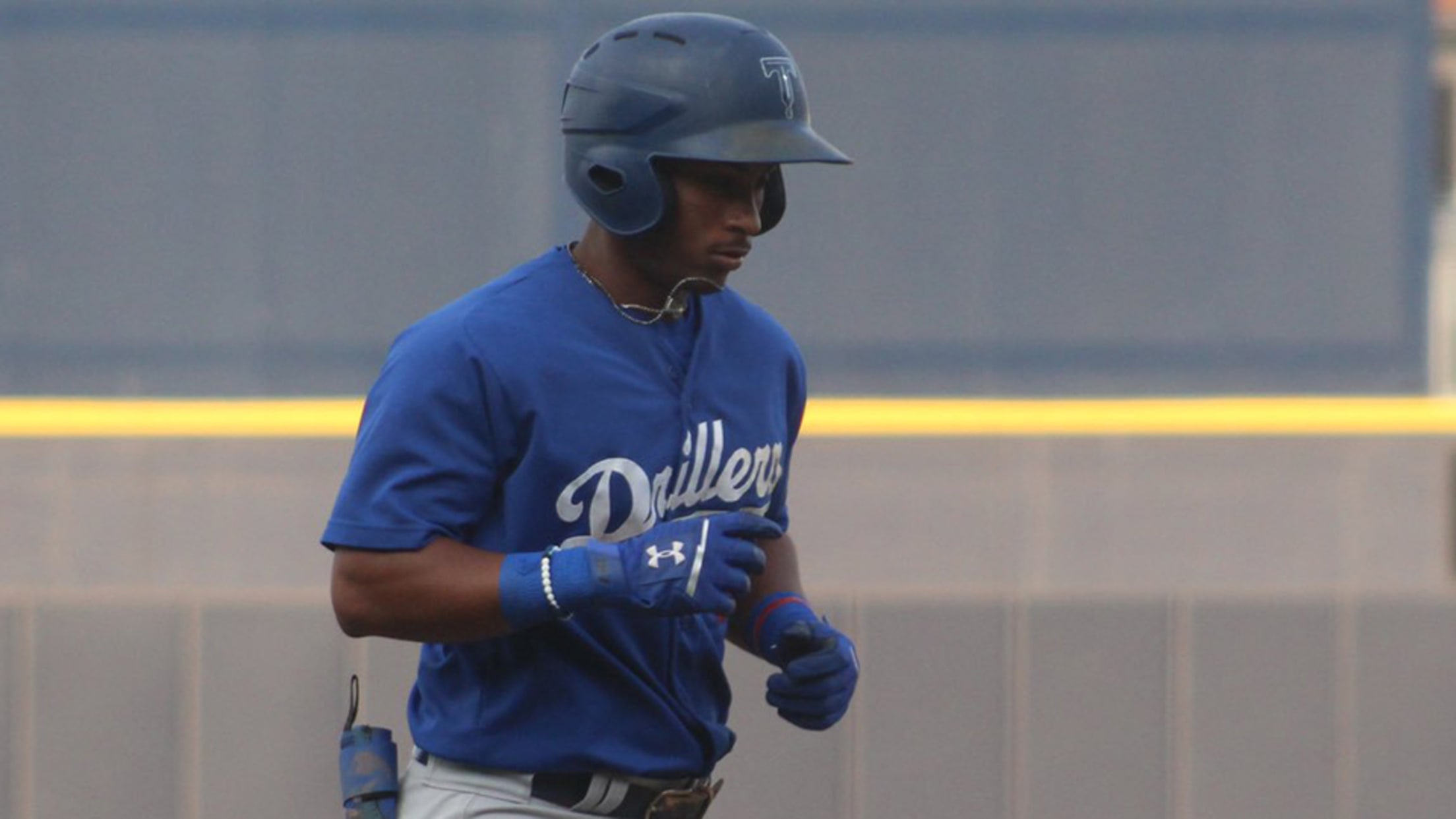 Jeter Downs set the tone for the Double-A Drillers with a milestone night. The sixth-ranked Dodgers prospect smacked three solo homers, reached base six times and scored five runs as Tulsa outslugged Amarillo, 18-9, in Game 2 of the Texas League Championship Series at Hodgetown. Donovan Casey added two dingers,
Mullins cycles Baysox into EL Finals
Orioles outfielder collects five hits, homers, drives in three runs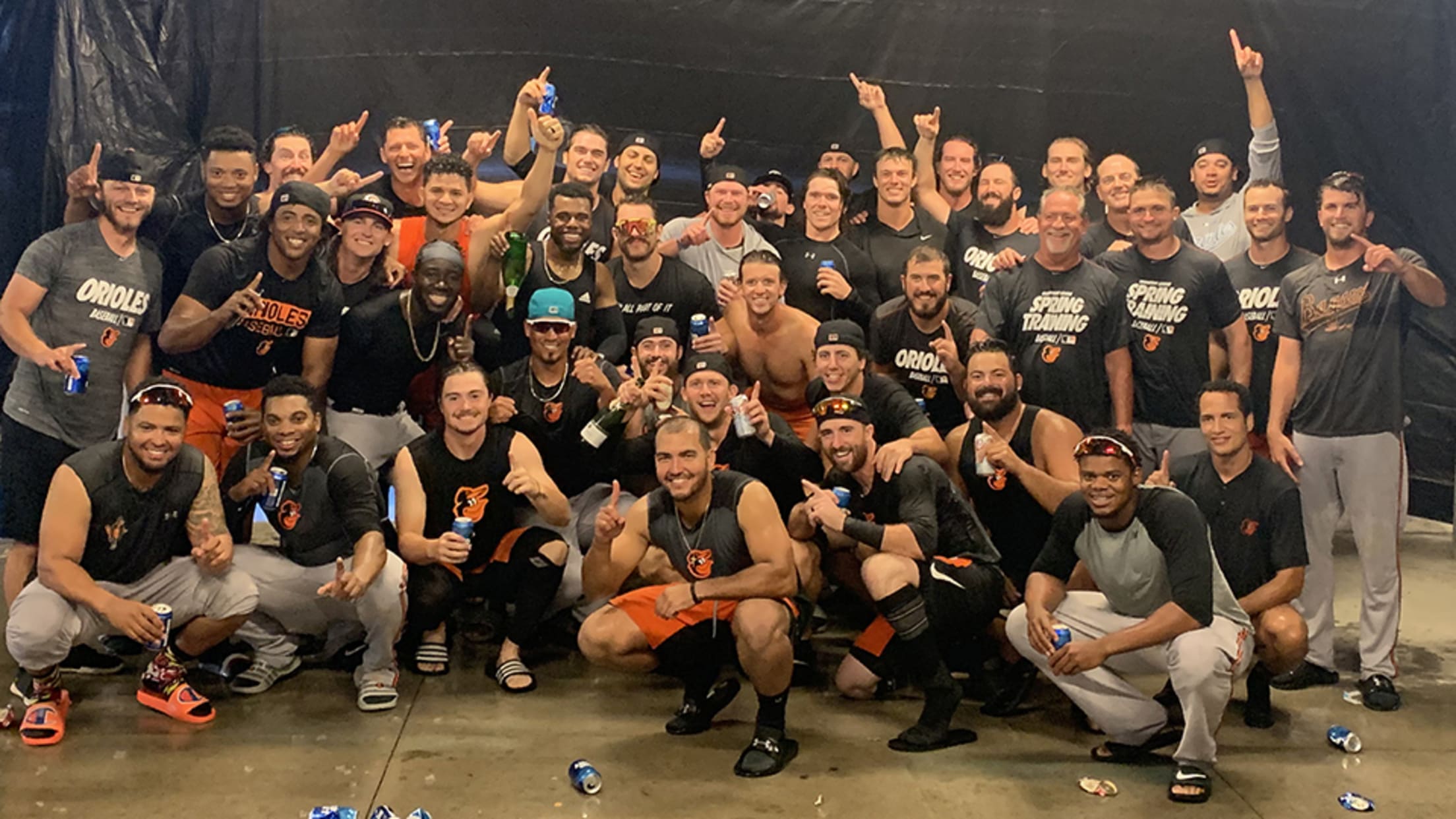 Cedric Mullins wasted no time in setting the tone for Bowie on Saturday. Then he made some history. The Orioles outfielder led off the game with a home run on his way to hitting for the cycle as the Baysox advanced to the Eastern League Championship Series with a 12-5
Sturgeon cracks career-high three homers
With walk-off, Red Sox outfielder ties personal best of four hits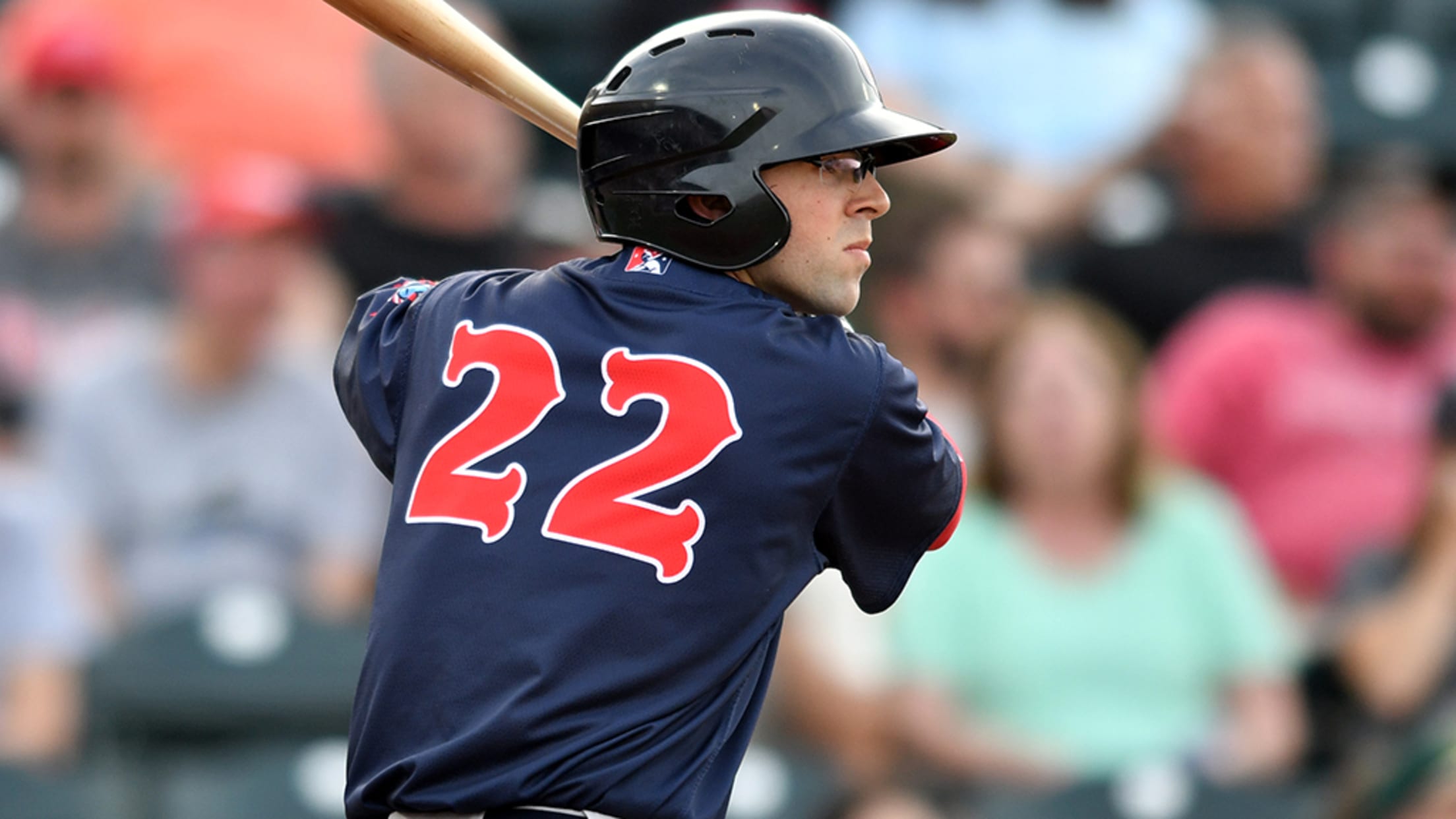 Cole Sturgeon will always remember the way he ended the 2019 season at Triple-A Pawtucket.The Red Sox outfielder smacked a career-high three homers, including a two-run walk-off shot, while racking up a season-high four hits and four RBIs to lead his team over Lehigh Valley, 5-4, in 10 innings.
Koch completes hat trick for Grasshoppers
Pirates catching prospect turns three full counts into solo shots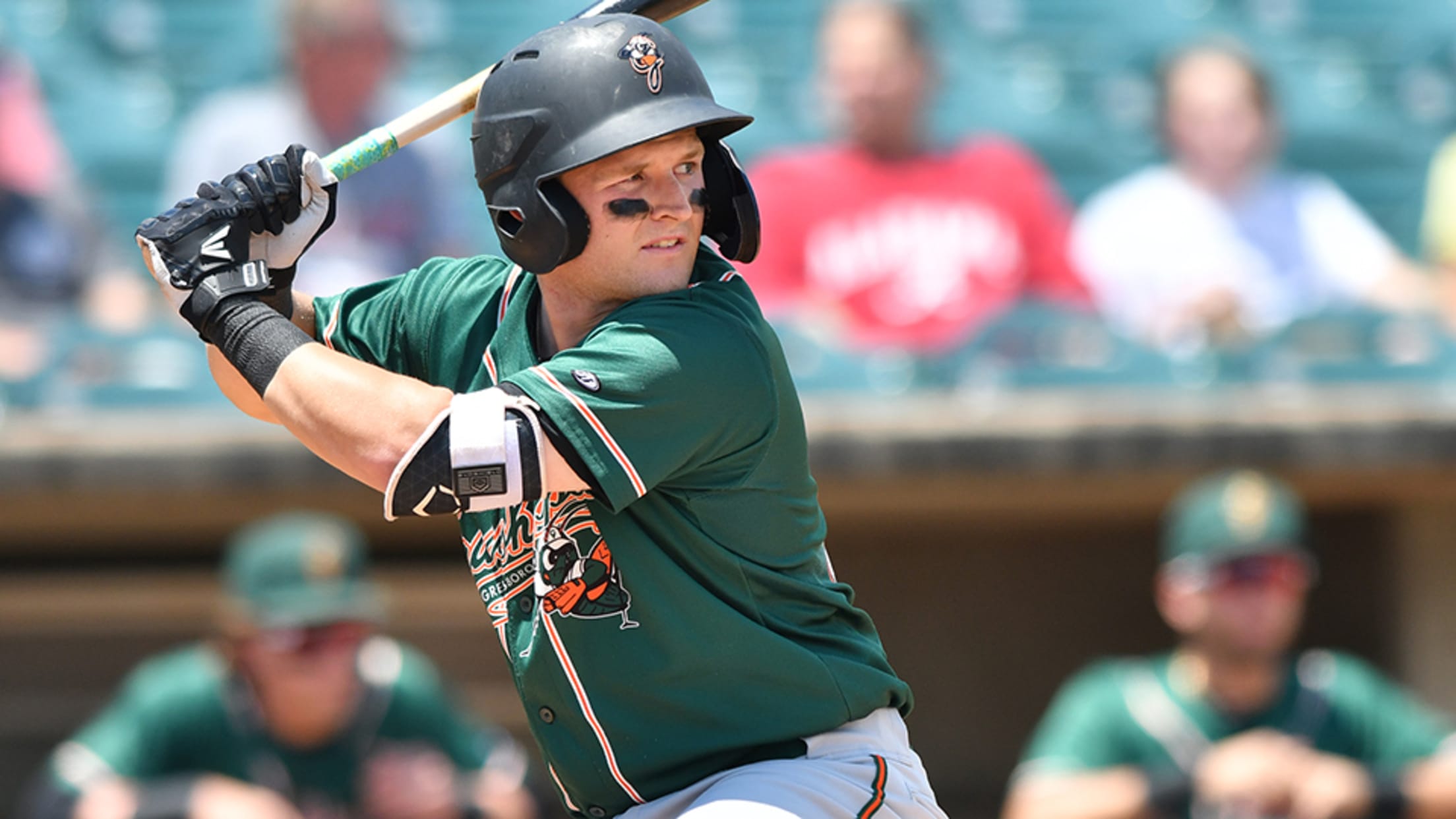 Grant Koch arrived at Appalachian Power Park on Friday night for his 92nd game this season. He carried a .193 average and four home runs with him, numbers he had posted in 326 at-bats. Past performance, though, does not dictate present production.So, the Pirates catching prospect blasted three solo shots
Shaw seals River Cats' title with trifecta
San Francisco's No. 21 prospect plated career-high seven runs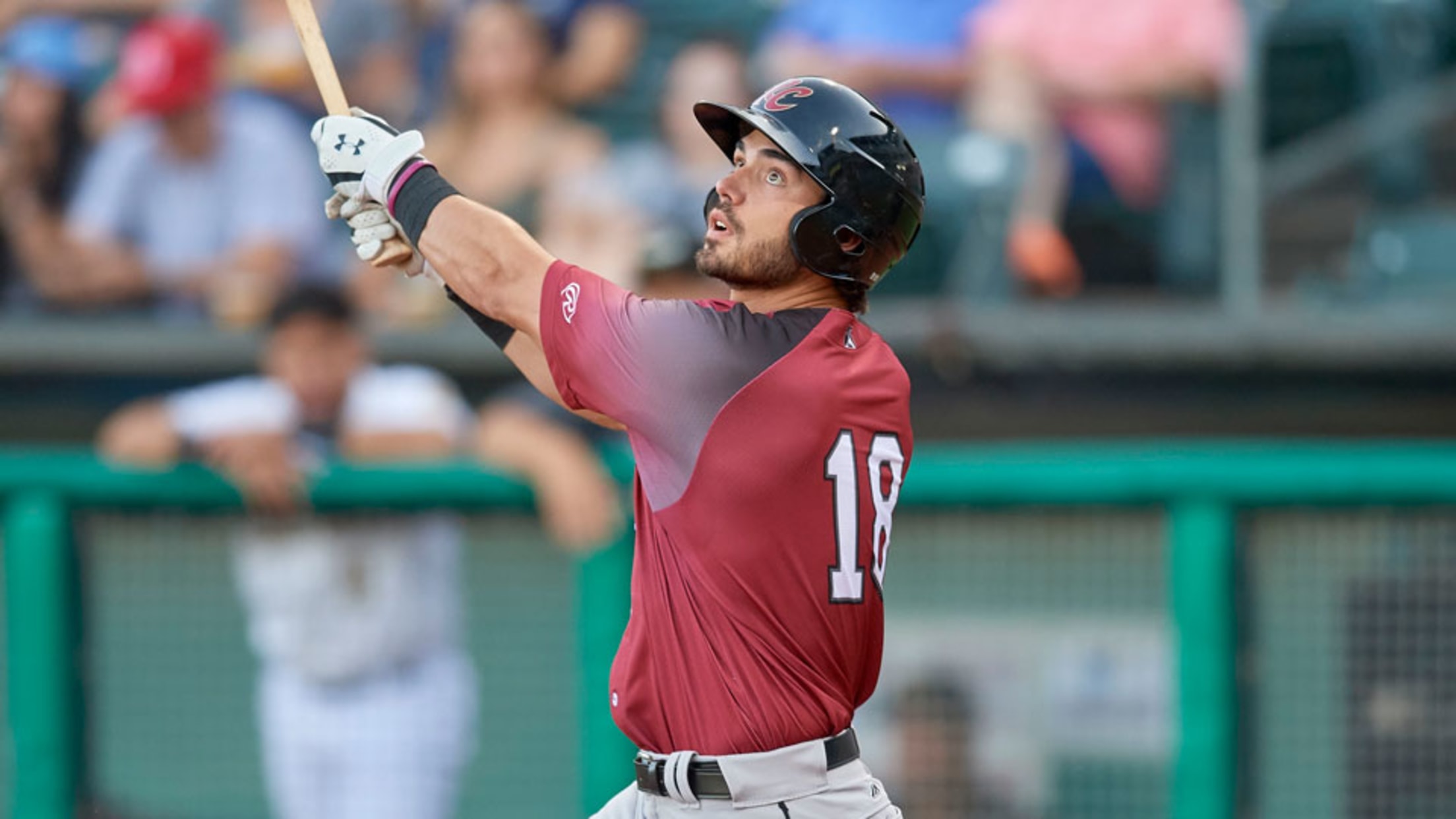 Chris Shaw probably won't be changing his walk-up music again any time soon.Prior to Thursday's game, San Francisco's No. 21 prospect changed his walk-up song to ABBA's "Dancing Queen." He then pummeled three home runs, driving in a career-high seven runs, in Triple-A Sacramento's 10-2 win over the Aces at
Quartet of Bees make history in Burlington
Soriano, Robinson, Yan, Sykes work overtime in 10-inning no-no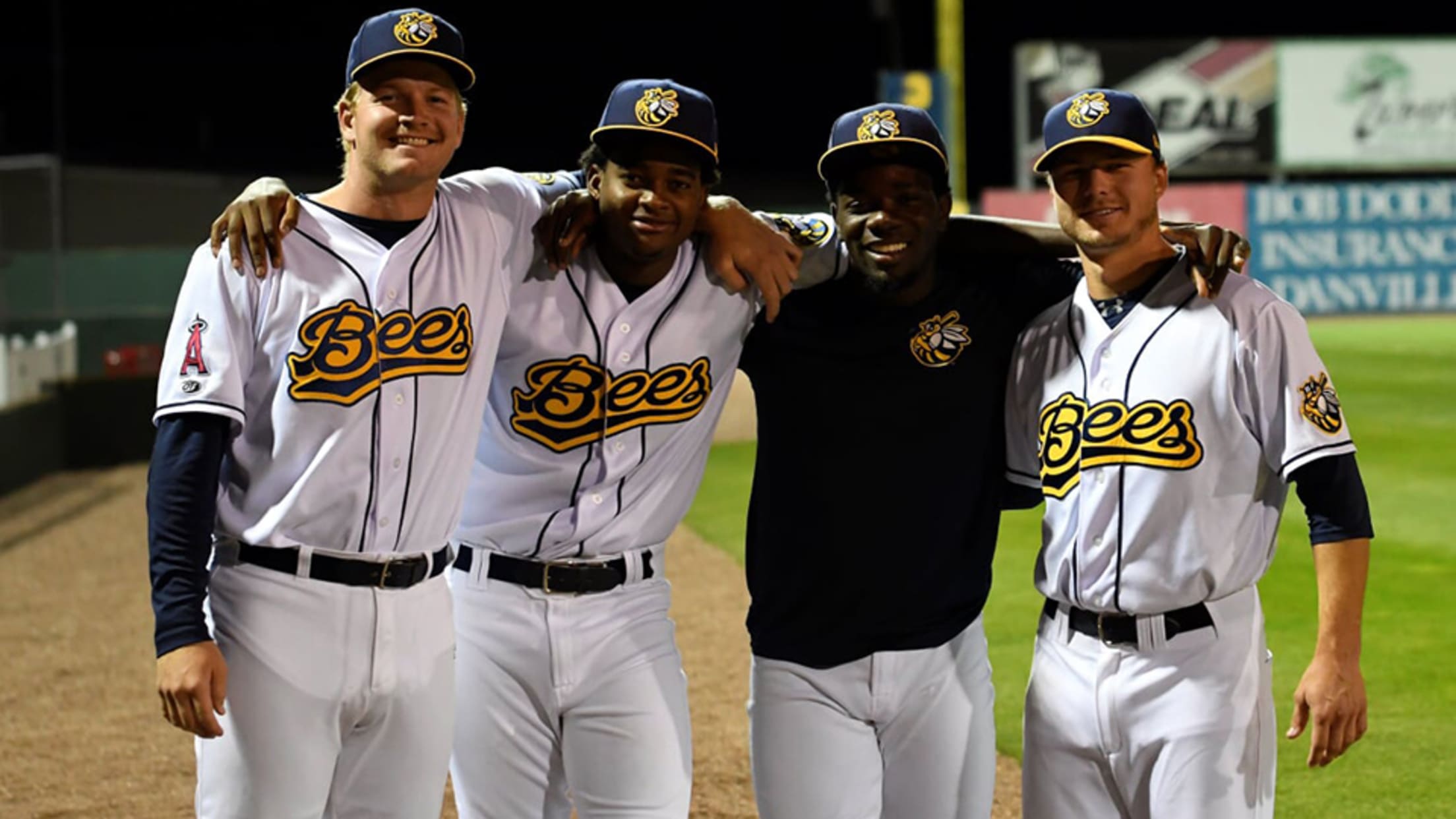 Jonathan Van Eaton had watched similar scenes unfold a few times this season. The Class A Burlington pitching coach wasn't about to get ahead of himself until the game was officially over.But Angels No. 10 prospect Jose Soriano, Parker Joe Robinson, 17th-ranked Hector Yan and Chad Sykes combined to throw a
Bees' Walsh hits the trifecta again
Angels No. 22 prospect posts second three-homer game of '19
Before Jared Walsh's latest three-homer heroics nearly pushed Triple-A Salt Lake through 10 innings of an eventual 10-9 defeat on Sunday, he spent an entire game on the pine. He watched the Bees beat Reno on Saturday at Greater Nevada Field. He was told that he might pitch -- Walsh
Express' Tucker joins elite 30/30 club
Top Astros prospect is fifth to achieve feat in PCL history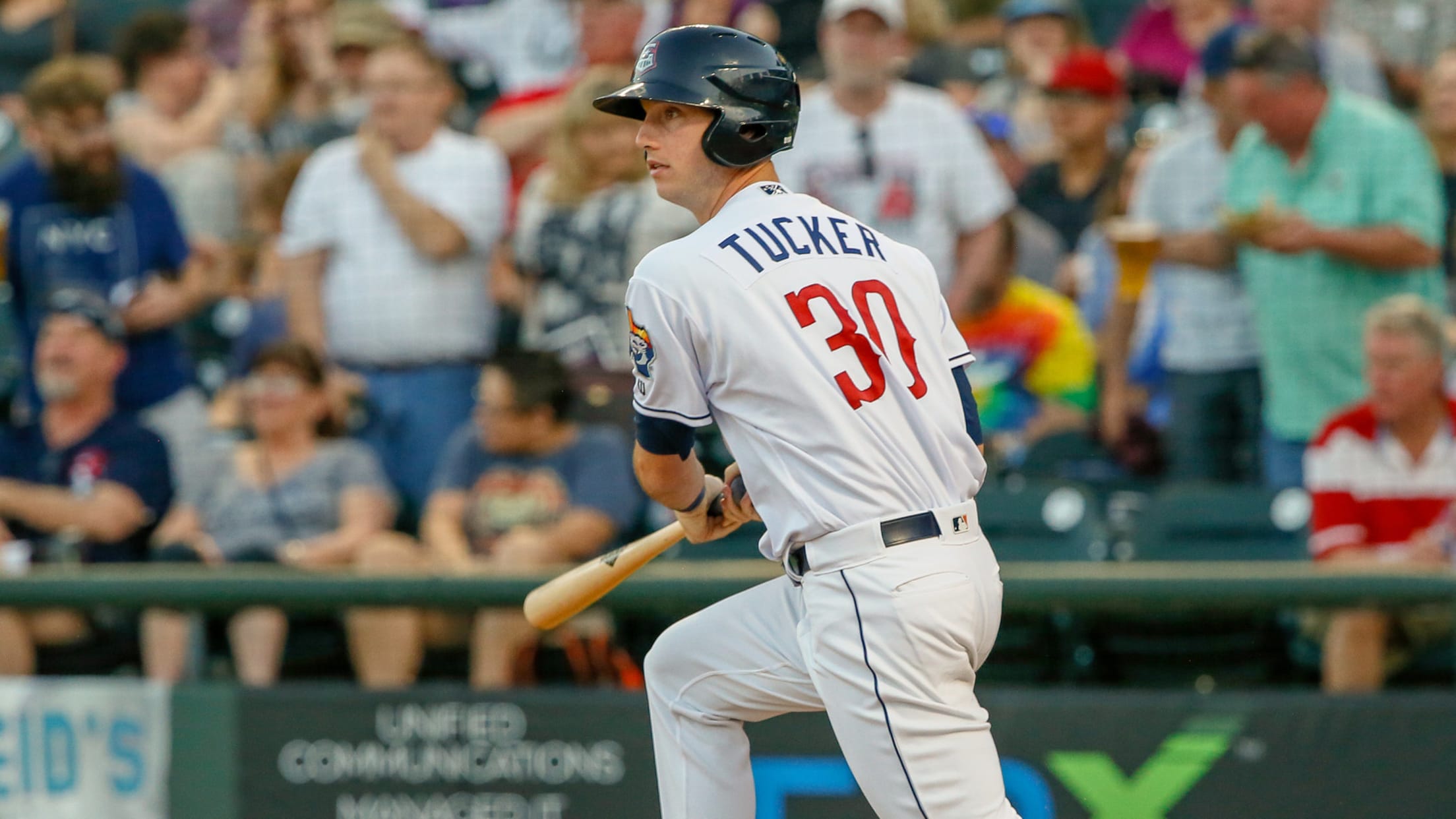 Kyle Tucker had just joined exclusive company on Saturday night and his coaches and teammates were hoping to see him celebrate with a little flair."We had been messing with him," Triple-A Round Rock manager Mickey Storey said. "We told him, 'Hey, when you get that 30th stolen base, you have
Haley zooms to cycle for Biscuits
Rays prospect starts milestone with inside-the-park homer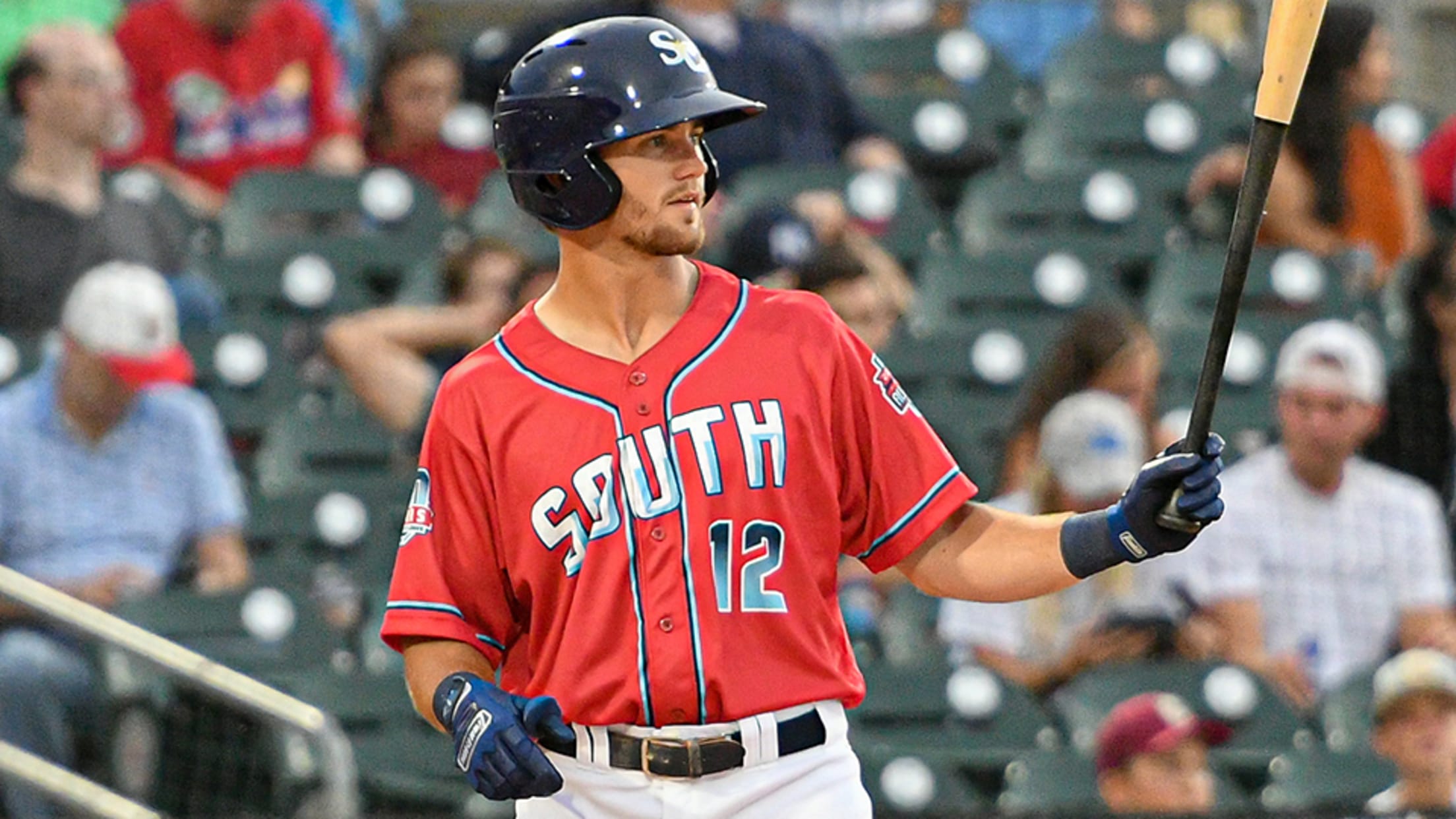 Jim Haley had never been to AT&T Field in Chattanooga before Friday. As he and his Double-A Montgomery teammates strolled the grounds pregame, he noticed the warning track was unlike any he'd seen in a baseball life of 25 years. This one wasn't so much dirt and dust as it
Scrappers wait out delay to make history
Gaddis, Waldron, Sanchez go three innings apiece in no-hitter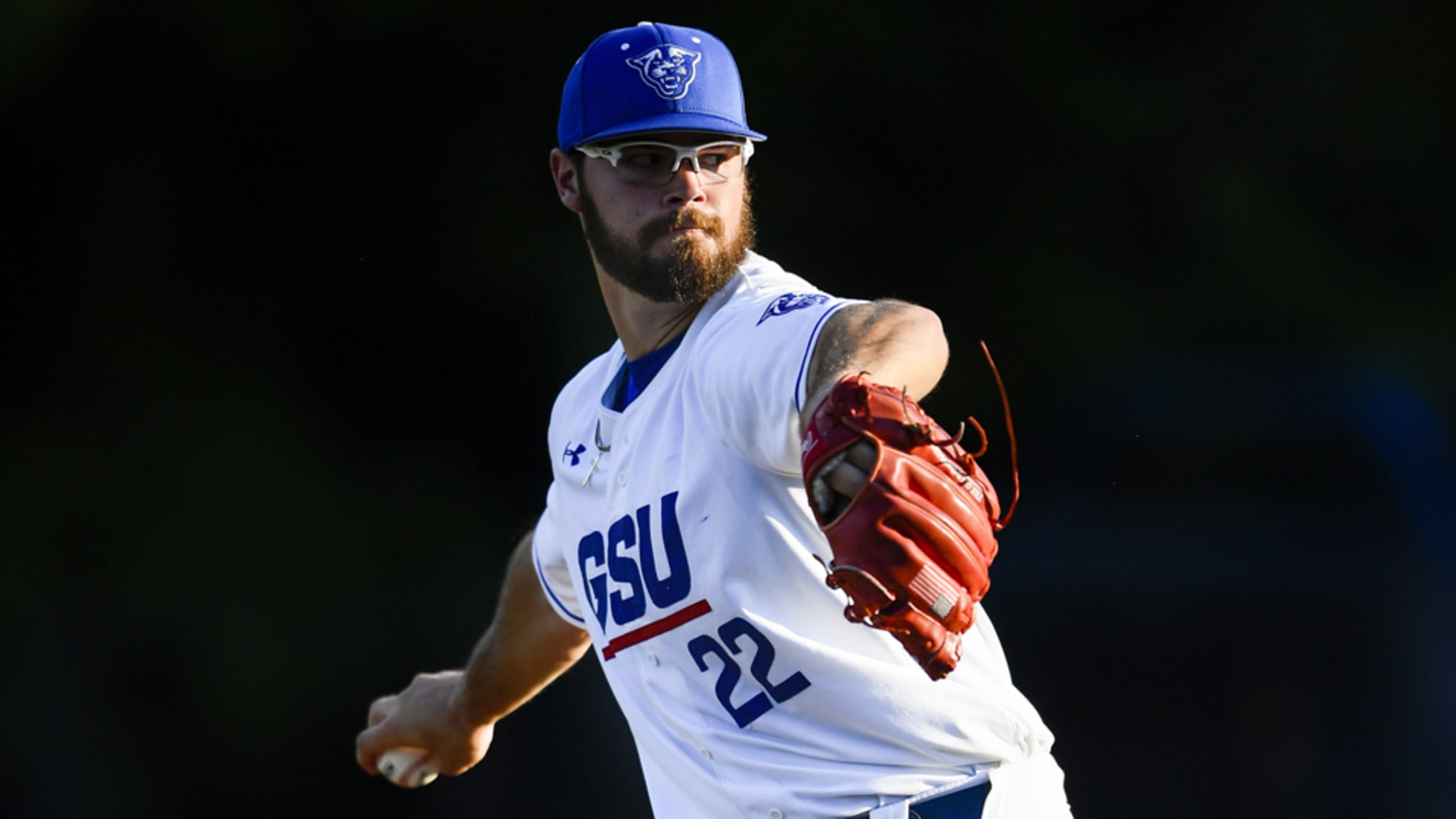 There was nothing Little League about what happened in Williamsport on Thursday night.With the possible stars of tomorrow competing in the Little League World Series several miles away, Hunter Gaddis, Matt Waldron and Luis Sanchez made their own history for Class A Short Season Mahoning Valley. The trio of Indians
Red-hot Hicklen hits trifecta for Blue Rocks
No. 15 Royals prospect has amassed five homers in two days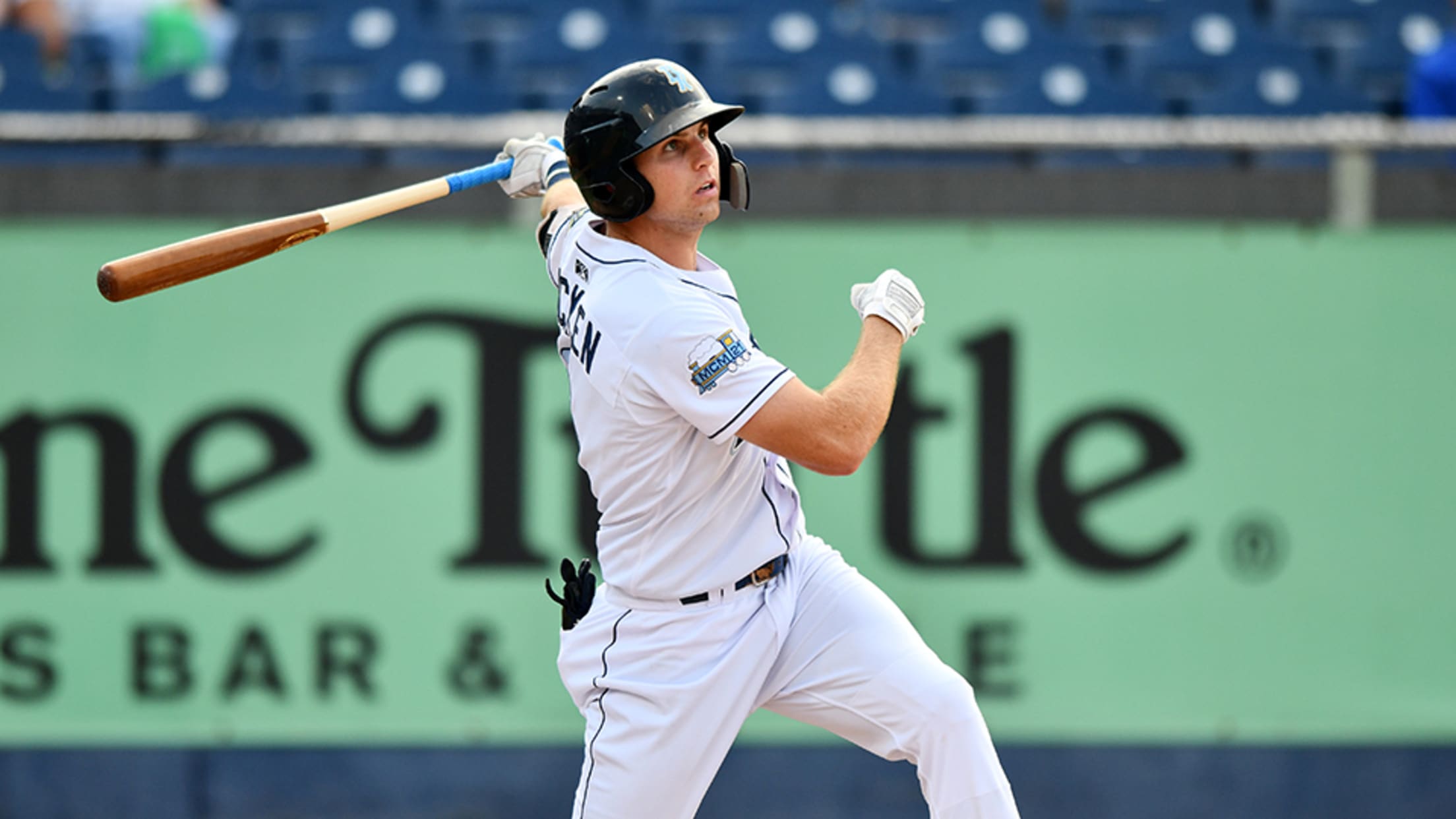 Brewer Hicklen doesn't consider himself "a big power guy" in the batter's box, so when he realized he had cracked his third long ball of the game Thursday night, it felt quite surreal. "I couldn't keep a grin off my face, I was ear-to-ear rounding the bases -- so thankful. It
Zeuch goes distance in Bisons' no-hitter
Jays No. 17 prospect delivers club's first feat since Colon in '97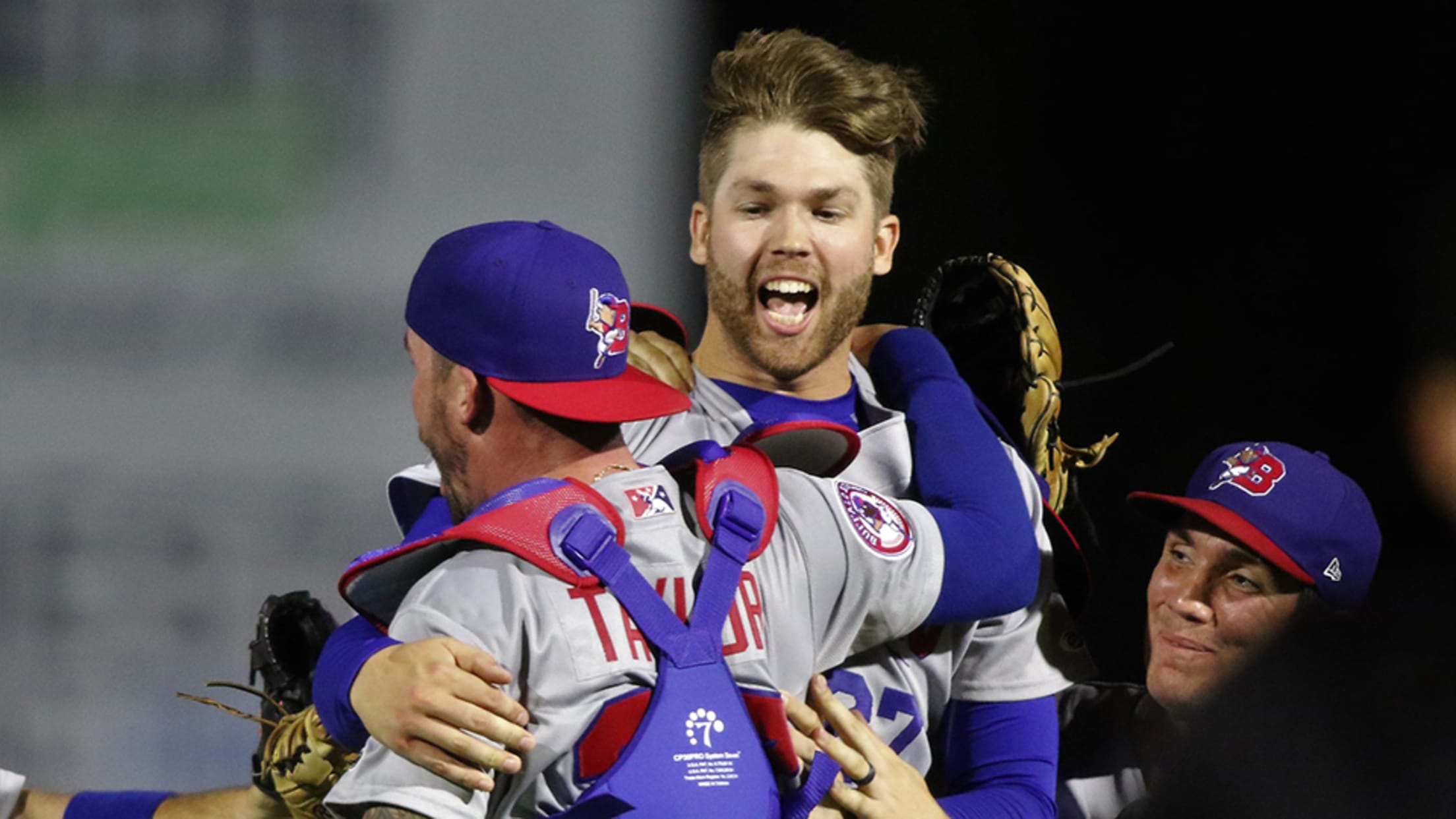 T.J. Zeuch did something the Triple-A Bisons hadn't seen since Bartolo Colon on June 20, 1997. He went the distance in a nine-inning no-hitter ... and he wasn't even aware of it for a split-second."I actually forgot it was the third out," the 6-foot-7 right-hander laughed. "Then I saw (first
River Cats' Davis splashes three homers
Giants prospect records trifecta in first four innings of romp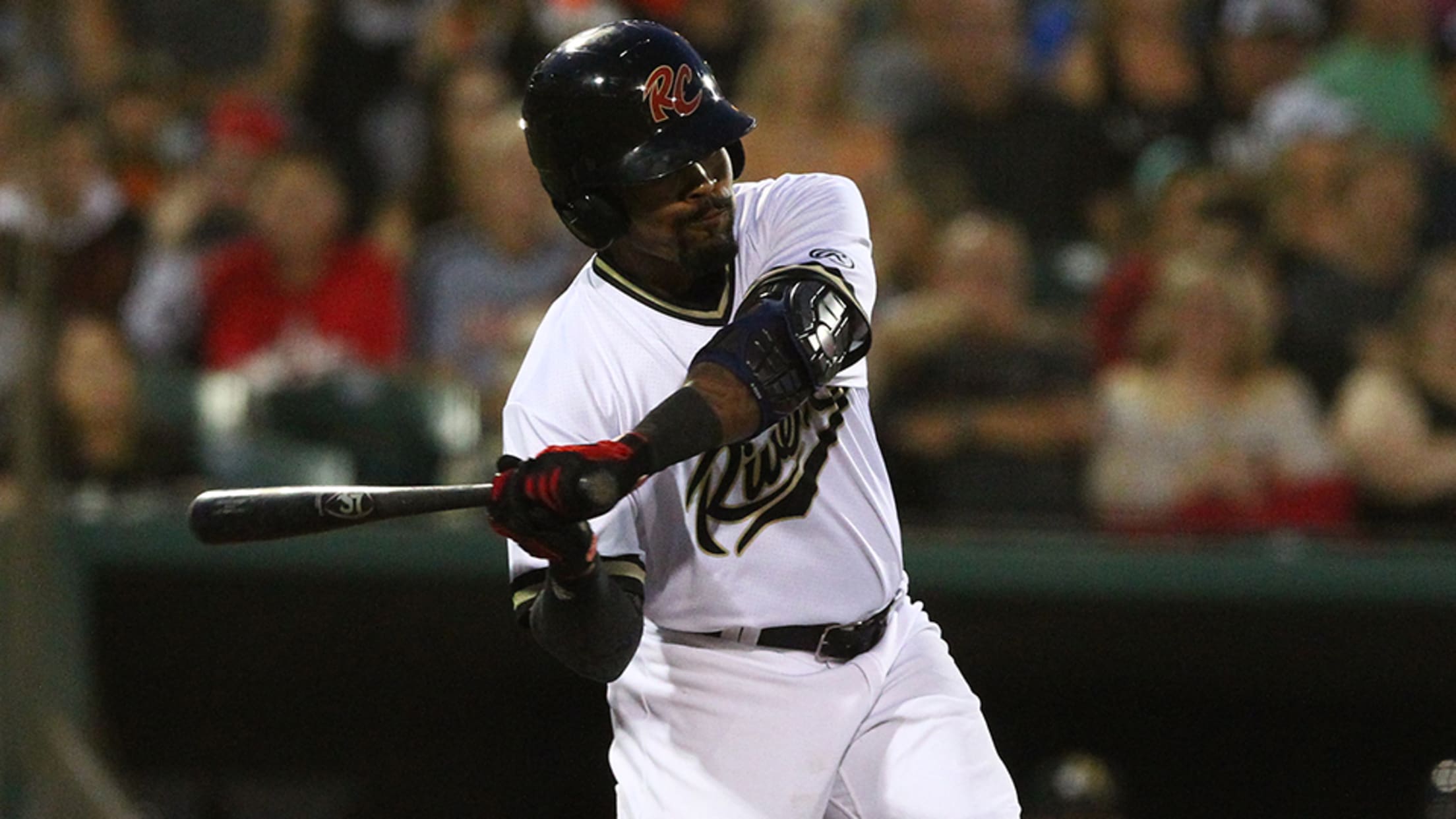 Jaylin Davis didn't feel the need to pay attention to the Trade Deadline. Why would anyone want to trade someone with a 1.112 OPS at the Minor Leagues' highest level? The final window for transactions came and went, and he stayed put -- for all of 30 minutes."I was having
Mayfield boards three-homer Express
Astros infielder records first career hat trick, drives in six runs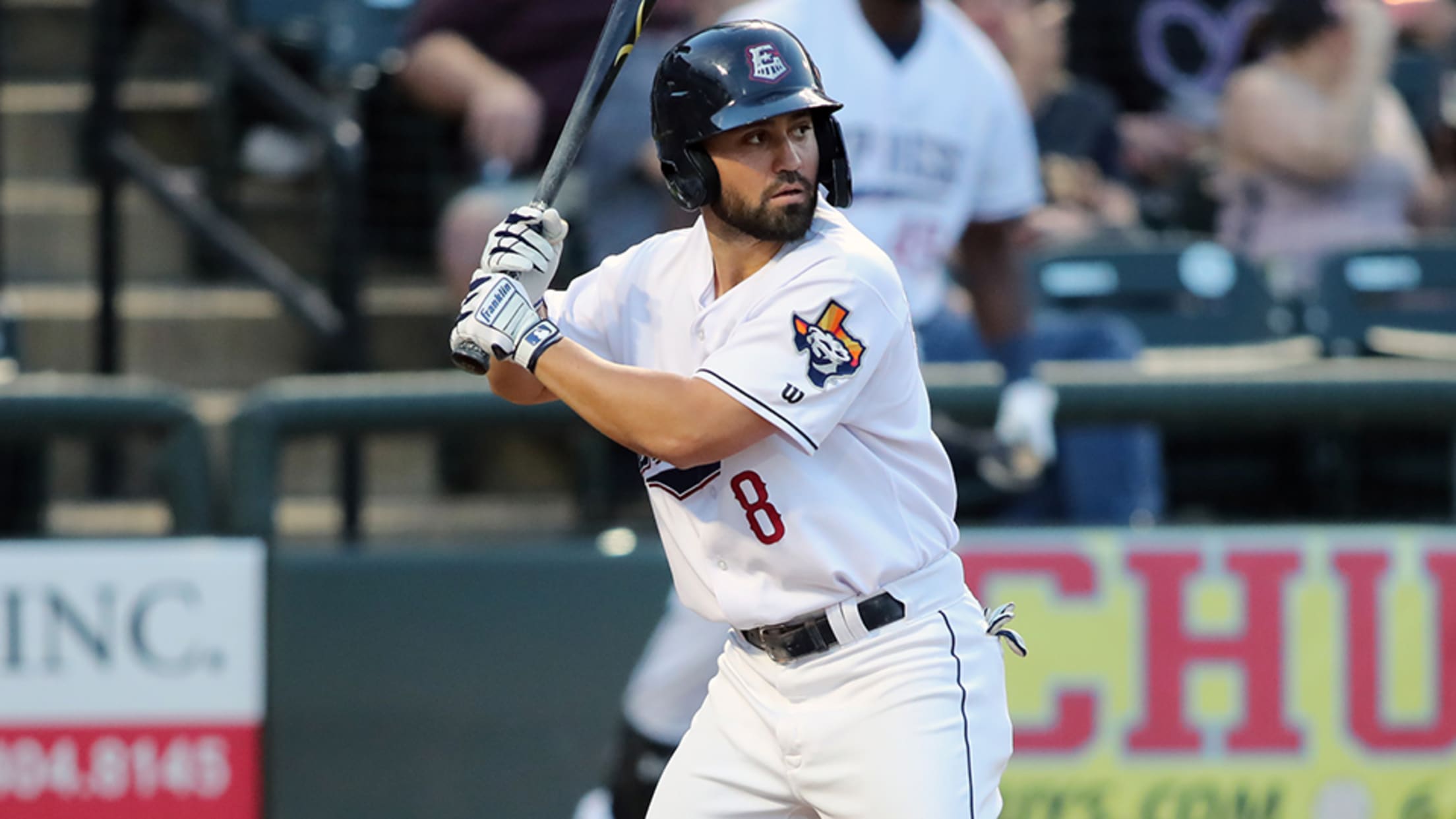 The baseball was flying at Dell Diamond on Friday night, and Jack Mayfield sure did take advantage.The Astros infielder homered three times and drove in six runs to power Triple-A Round Rock to a 13-3 win over Oklahoma City.
Hermosillo hammers trifecta for Bees
Angels No. 27 prospect posts Salt Lake's third hat trick of '19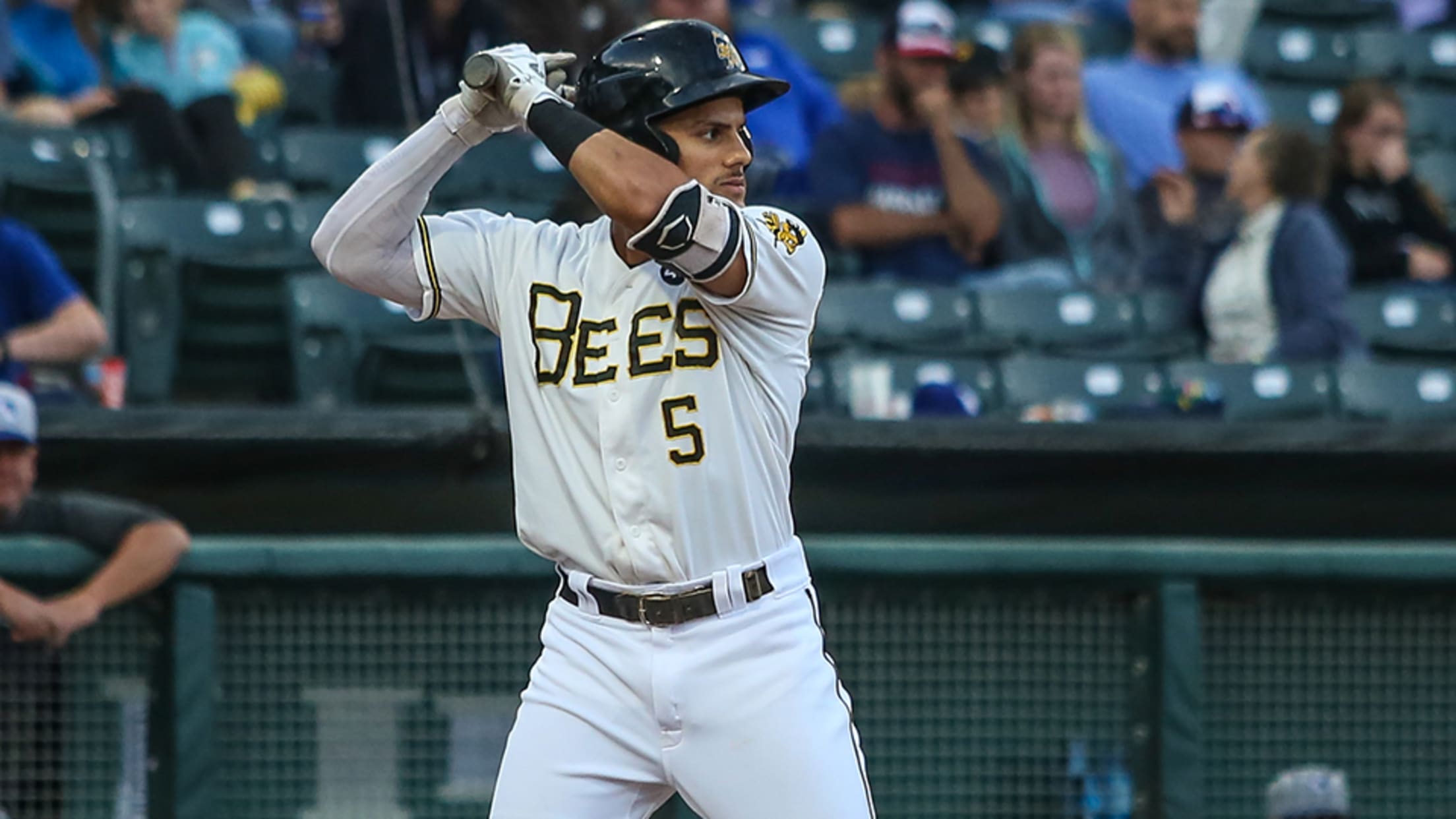 It's been a homer-happy month for Michael Hermosillo, but Friday served as new territory.The Angels' No. 27 prospect needed only four innings to record his first career three-homer game as Triple-A Salt Lake pounded El Paso, 12-5, at Southwest University Park. He drove in four runs and has gone deep
Jackson tops himself in three-homer game
Fifth-ranked Angels prospect plates career-high five for Owlz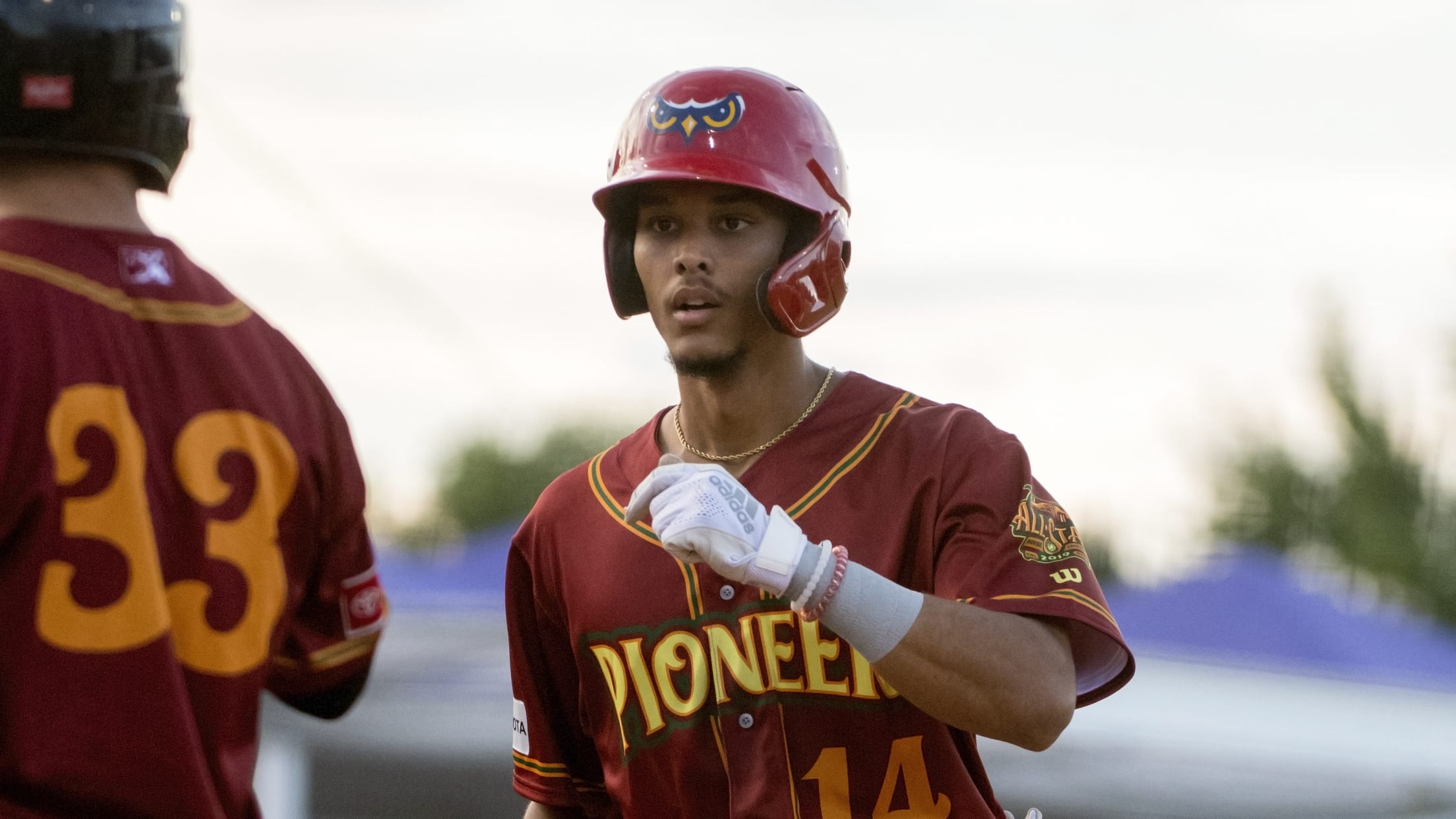 Jeremiah Jackson is letting everything flow -- and it shows.The fifth-ranked Angels prospect hit three long balls -- his second multi-homer game in the past four contests -- and drove in a career-high five runs as Rookie Advanced Orem downed Idaho Falls, 7-4, on Thursday night at Home of the
Dixon pedals way out of skid with cycle
Royals outfield prospect scores three times, drives in two runs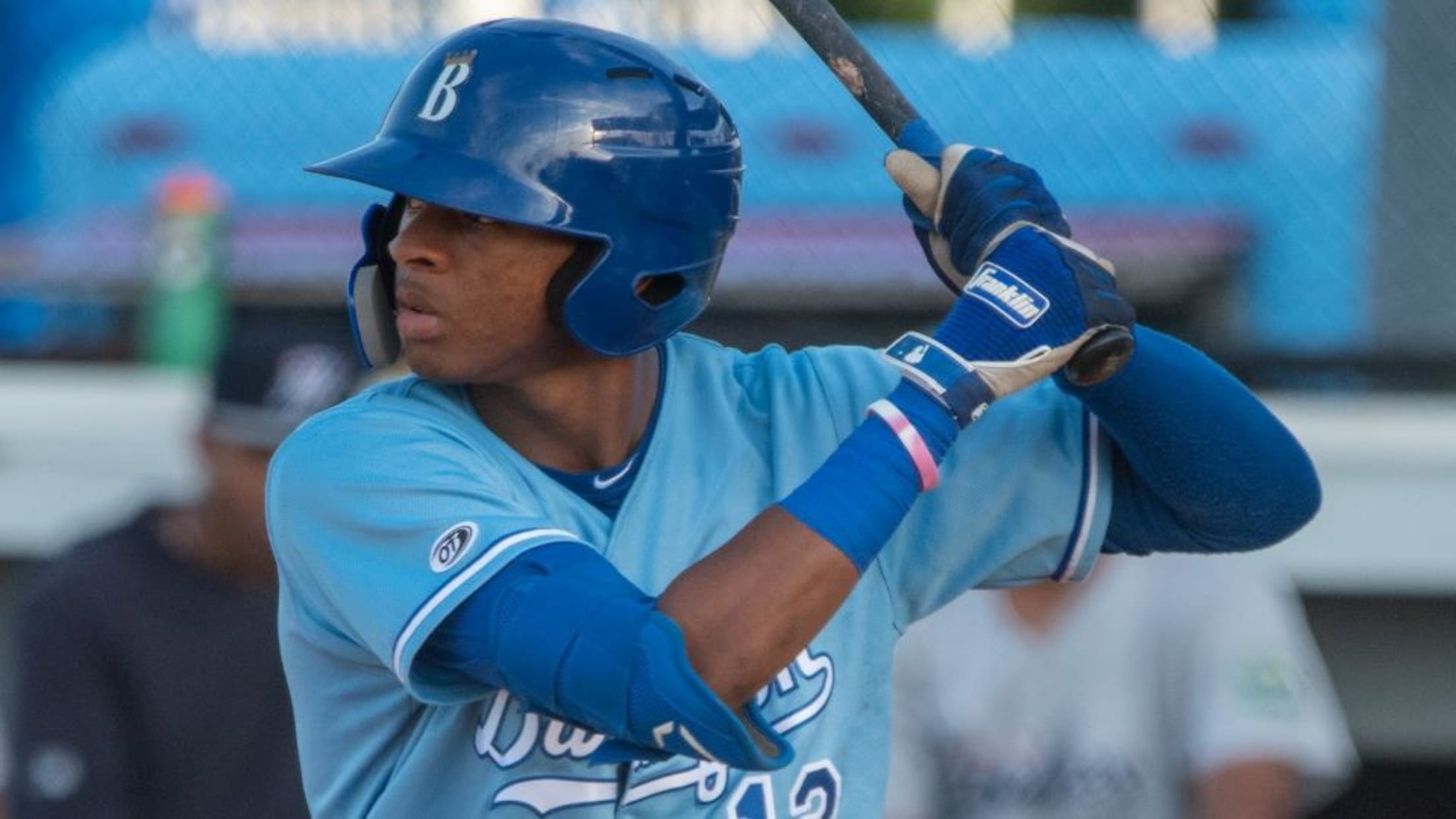 Just 39 games into his professional career, Burle Dixon has found a place in Rookie Advanced Burlington history.The 20-year-old tripled in the eighth inning to complete the cycle as the Royals rolled to a 14-4 victory over Johnson City on Thursday night at Burlington Athletic Stadium. Dixon finished the night
Aces' Cron mashes three dingers again
D-backs No. 26 prospect completes feat for second time in 2019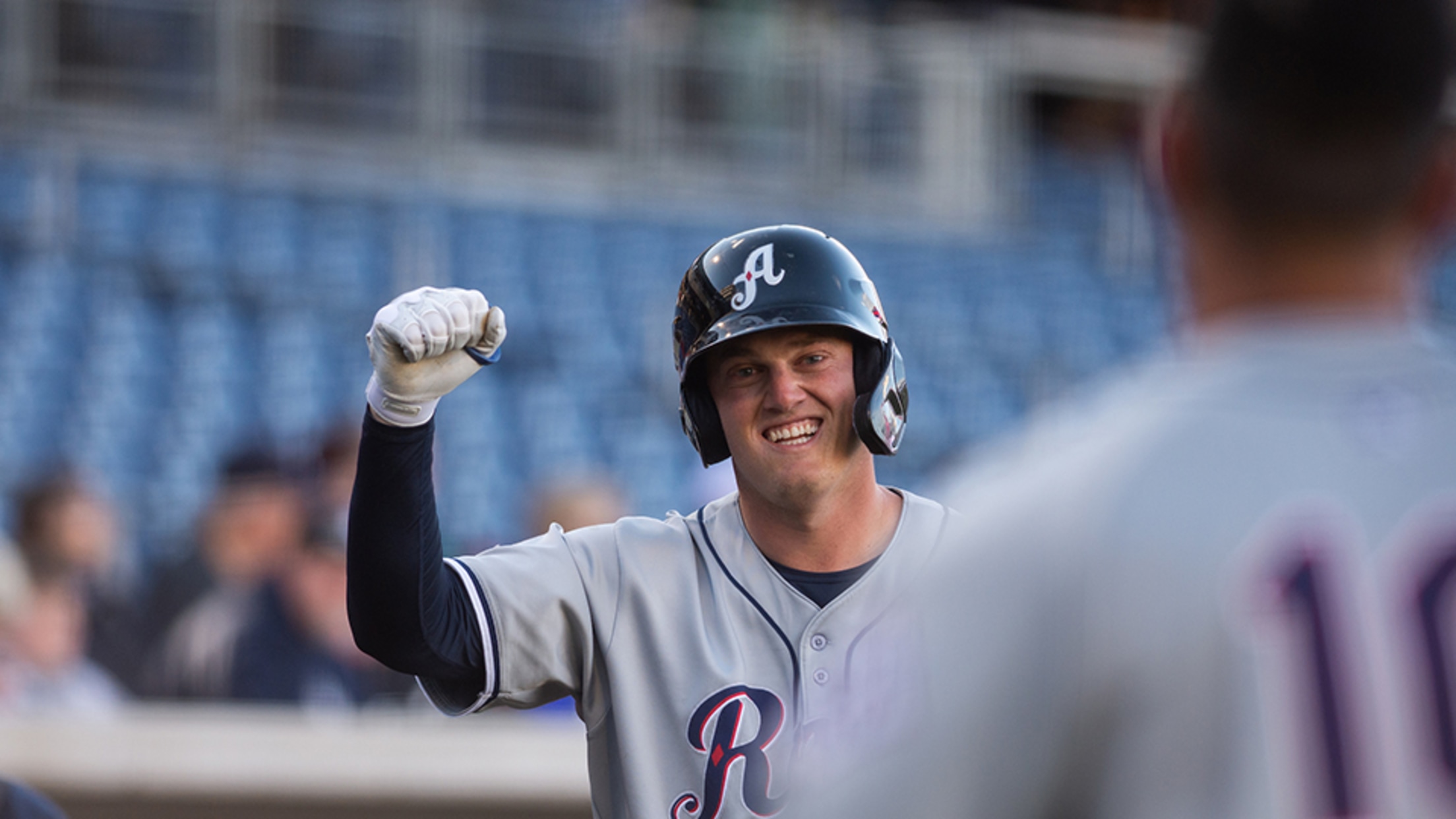 On a night in which Kevin Cron set Triple-A Reno's all-time home run record, he added another personal milestone to an ever-expanding list. Arizona's No. 26 prospect went deep three times for the second time this season and drove in five runs, but the Aces fell to Oklahoma City, 10-6, on
Trio twirls Aberdeen's first no-hitter
Lyons, Ryan, Martin make history with backstop Rutschman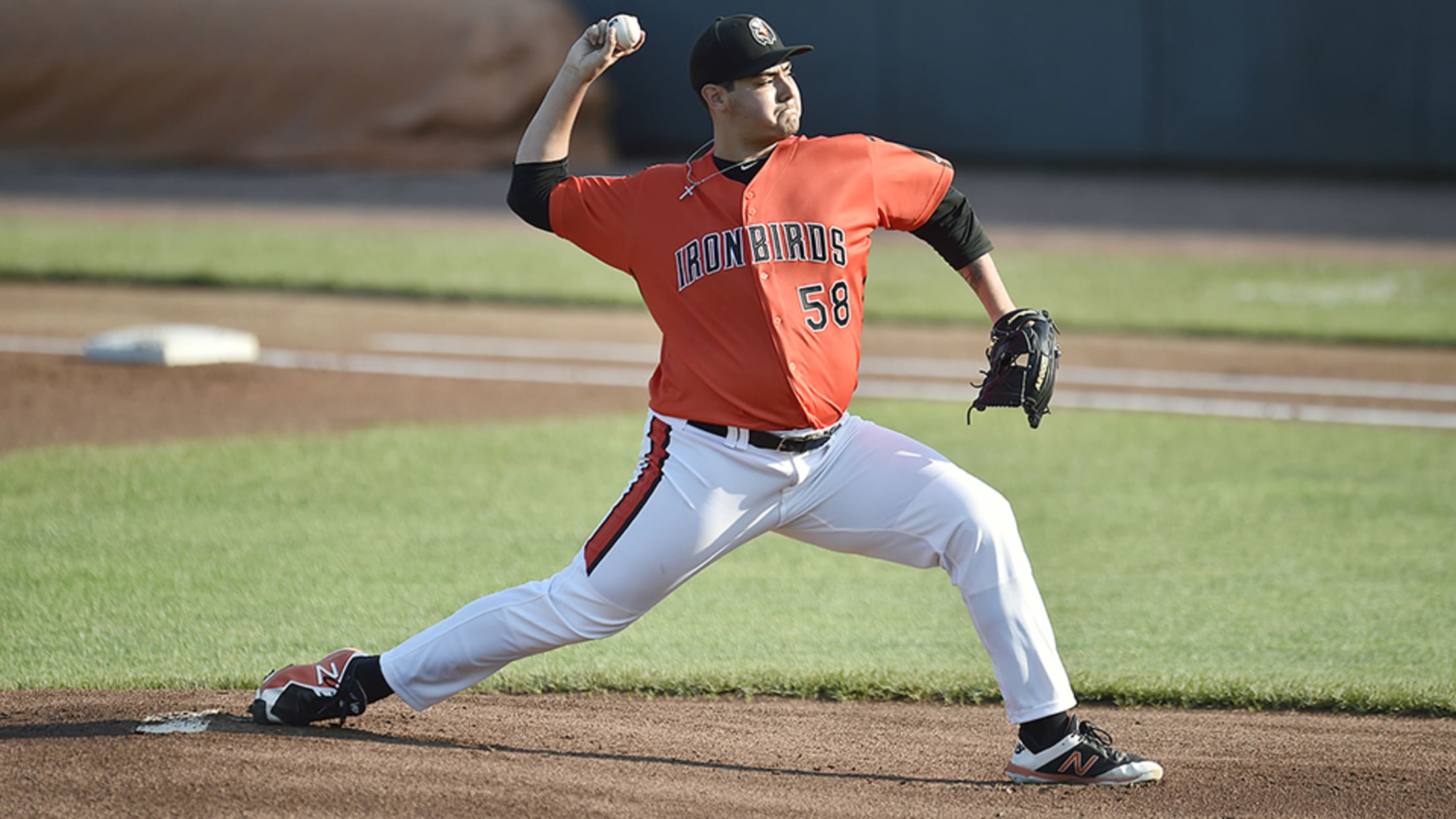 Class A Short Season Aberdeen hadn't hurled a no-hitter since coming into existence in 2002. And not even before that when the IronBirds were known as the Utica Blue Sox or the Utica Blue Jays, dating back to 1977. Jake Lyons, James Ryan and Kyle Martin changed all that Monday
Raptors' Lewis bashes three homers
Dodgers' fourth-round pick drives in career-high six runs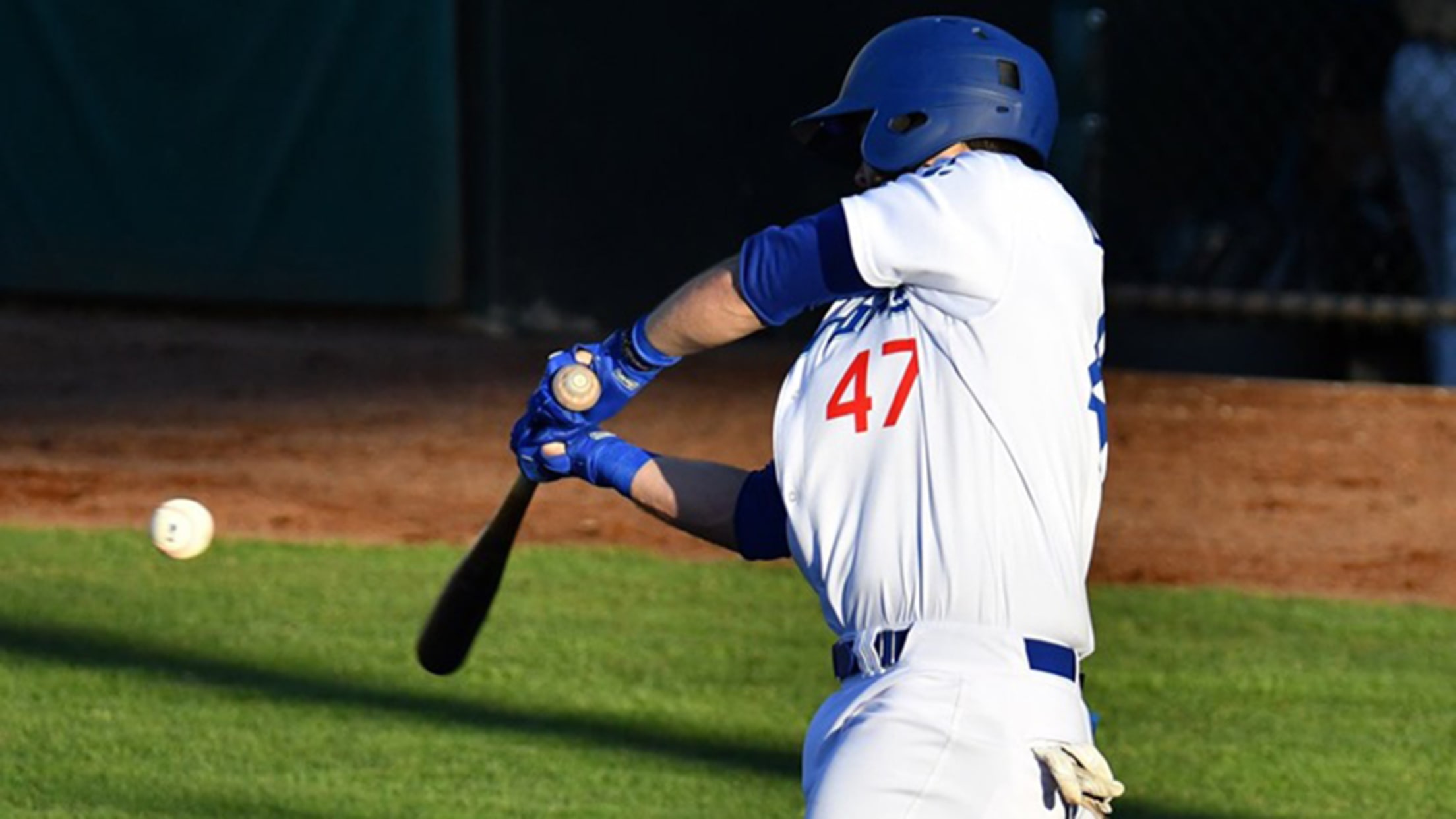 Brandon Lewis' scorching August at the plate continued with more than a quarter-mile's worth of dingers.The 20-year-old third baseman smacked three homers, drove in a career-high six runs and walked twice in Rookie Advanced Ogden's 9-8 loss to Idaho Falls on Saturday night at Lindquist Field.
Smokies turn first triple play since 2009
Tennessee escapes sixth-inning jam with feat against Biloxi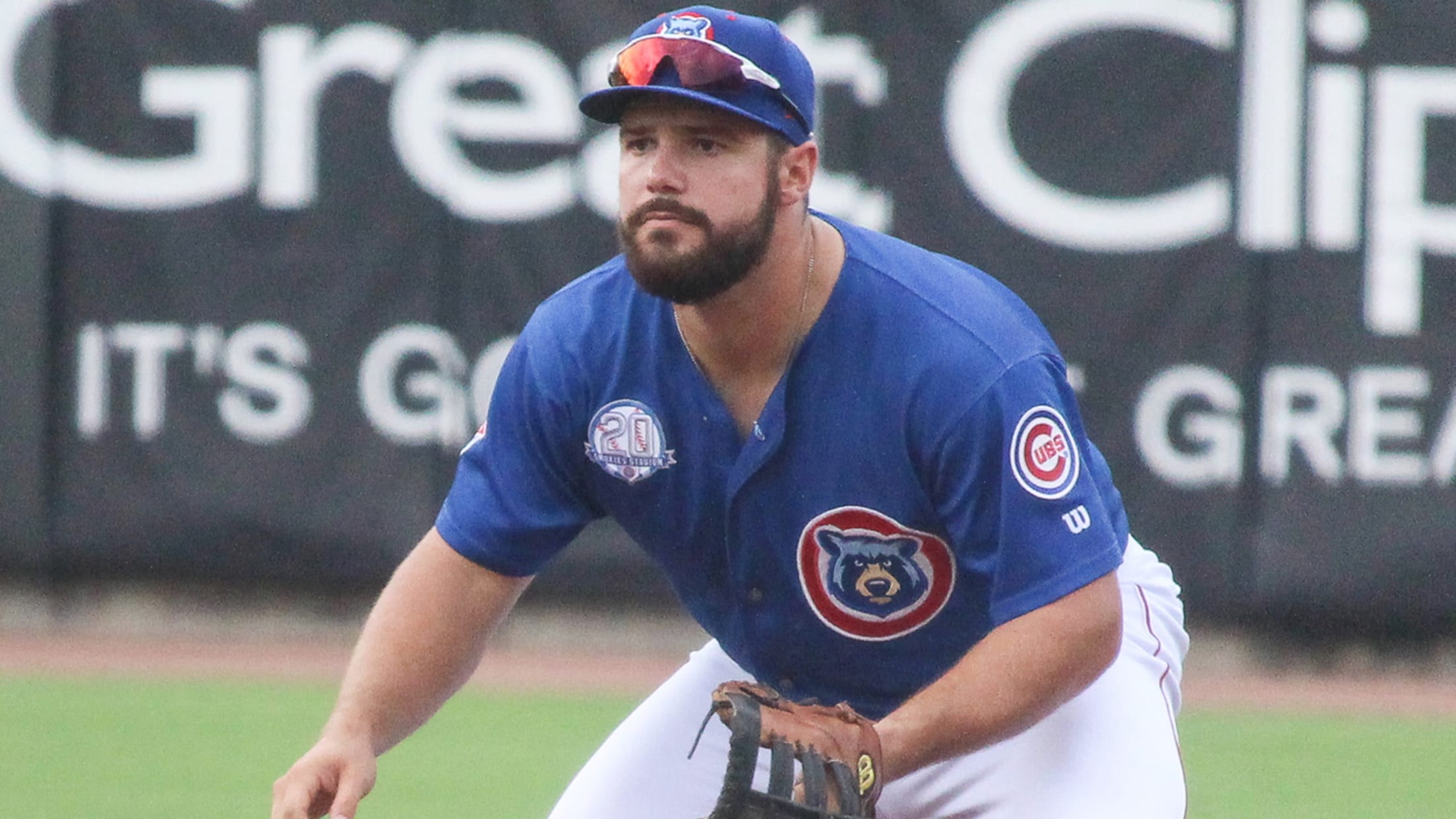 With a run already home and runners at first and second, the Double-A Smokies found themselves in a sixth-inning jam Thursday. With a little magic on the diamond, they got out of it in a flash.Tennessee turned its first triple play in over a decade, wriggling out of trouble in
Rivera hits trifecta again for Syracuse
Veteran catcher smacks three homers for second time this year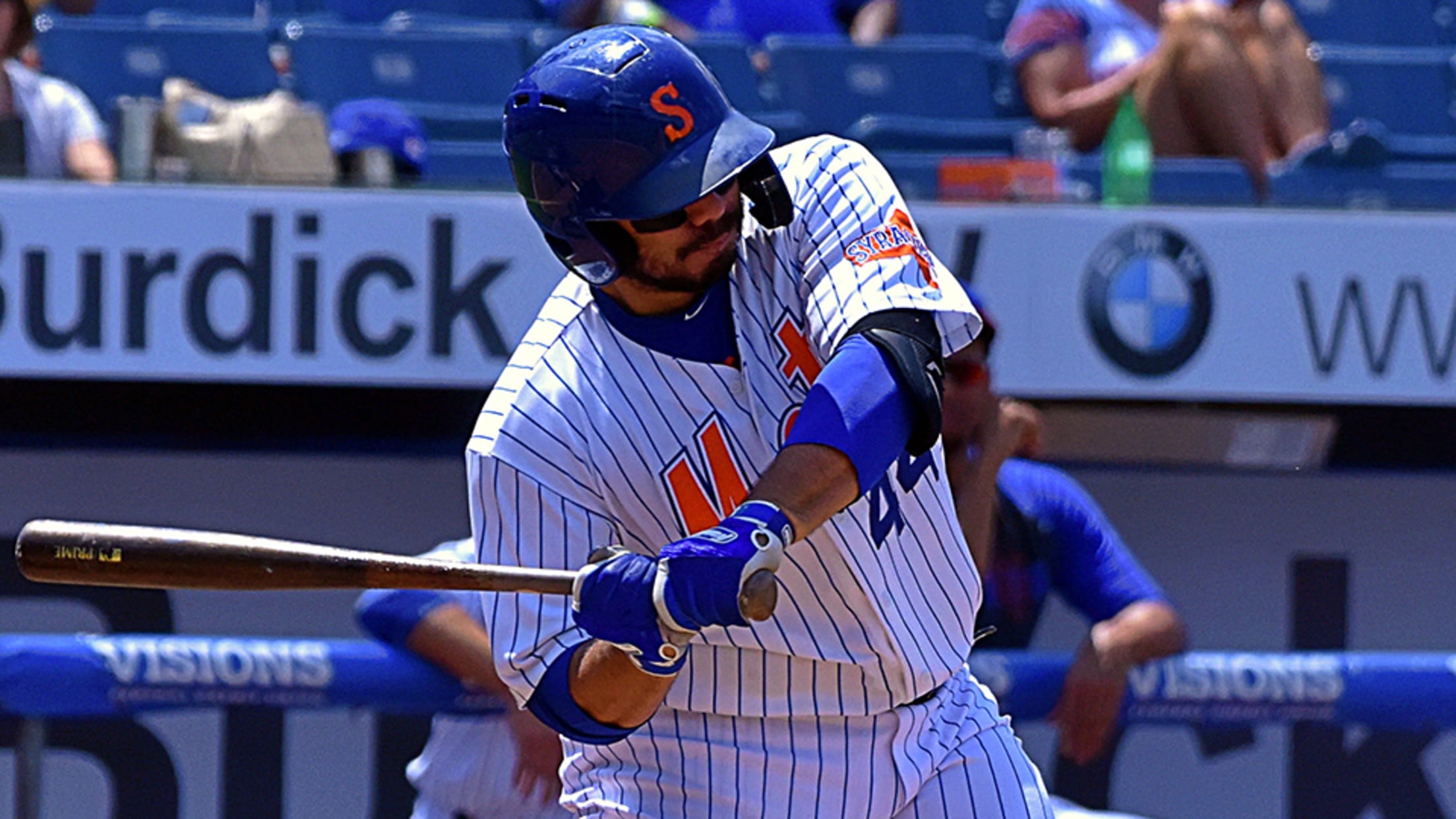 Since he had the night off Wednesday, Triple-A Syracuse's René Rivera returned to the hotel with as many hits as his teammates. But the veteran catcher understands a lot can happen over the course of a 140-game season.For example, the night after Durham no-hit the Mets, Rivera teed off on