Dillard Dazzles in Front of Sellout Crowd
Starter Tim Dillard Earns Win, Throws 125 Pitches in his 10th Quality Start of Season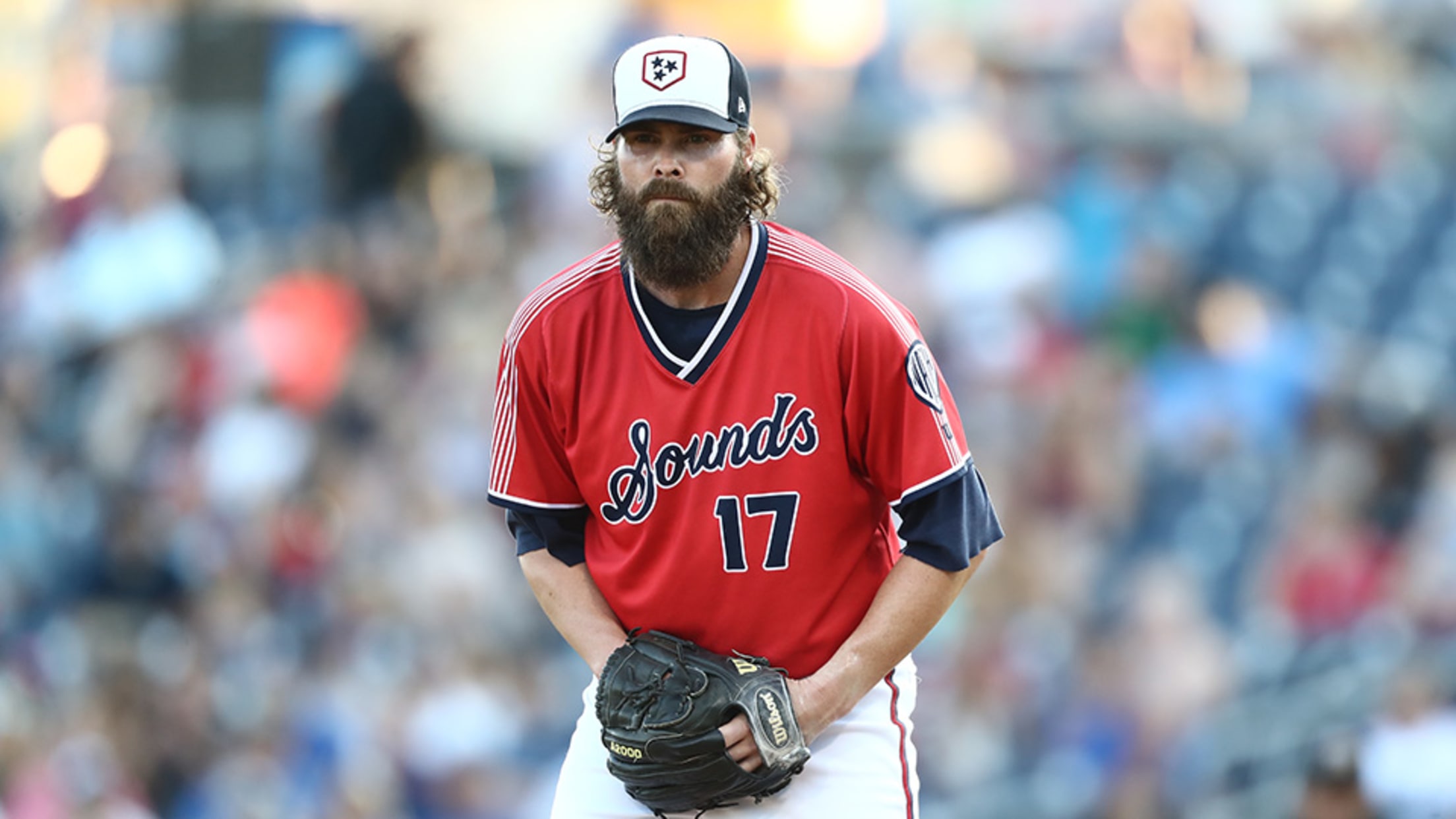 In the last night game of the season for the Nashville Sounds, Tim Dillard pitched a gem against the San Antonio Missions, throwing 125 pitches and allowed three runs in seven innings while striking out nine. The Sounds won 7-3 in front of 11,348.San Antonio scored a run in the
Sounds Drop Second Straight to Omaha
Two Setbacks are Team's First Consecutive Losses Since July 23 and 24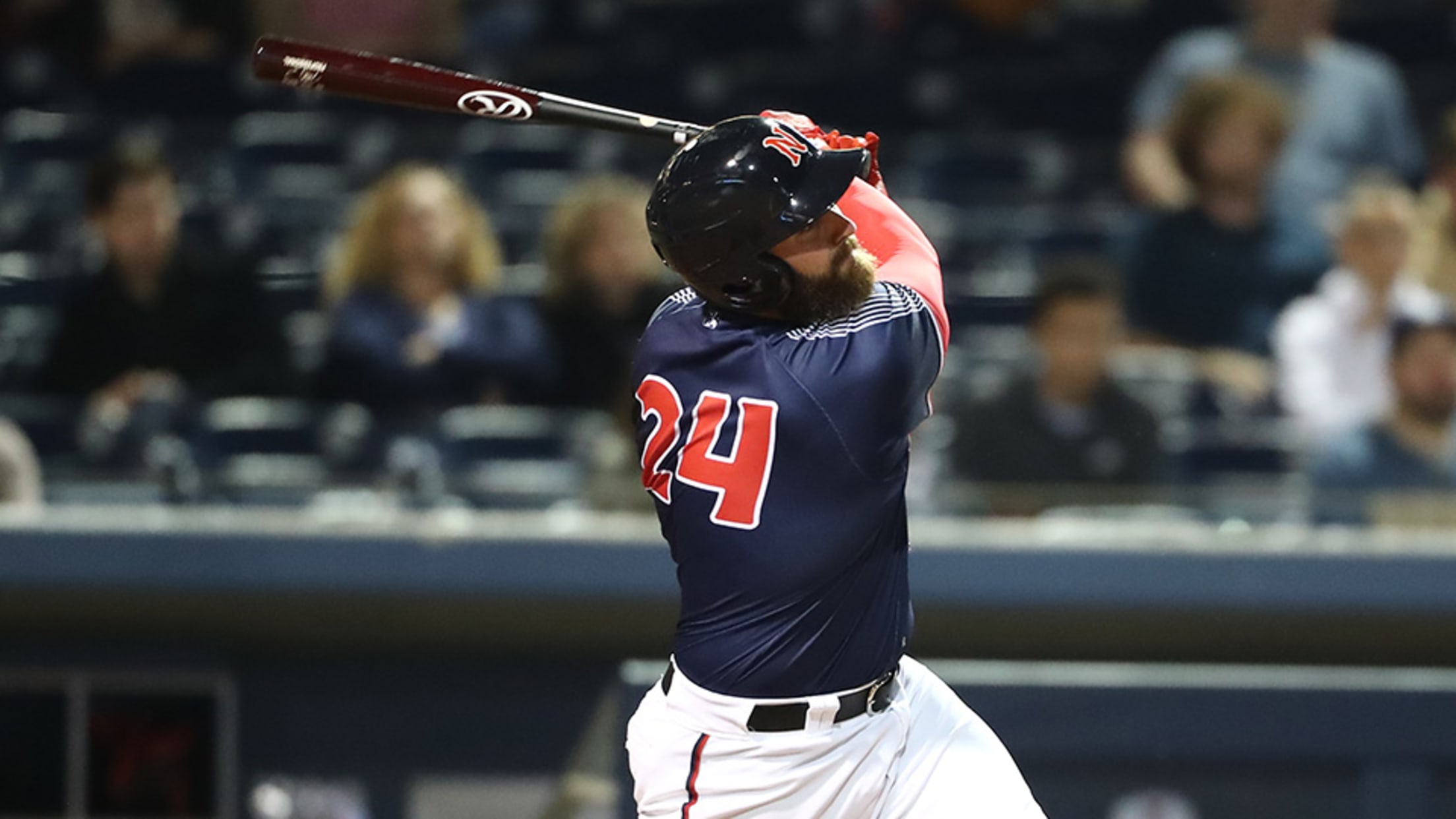 A four-run first inning by the Omaha Storm Chasers helped them to an 8-5 win over the Nashville Sounds Tuesday night at Werner Park. The Storm Chasers collected five hits - including three triples - off Nashville starter Tim Dillard in the opening inning.Adalberto Mondesi, Chase d'Arnaud and Erich Weiss
Dillard, Guzman Lead Sounds Past Dodgers
Nashville improves to 14-5 in August with victory in Bricktown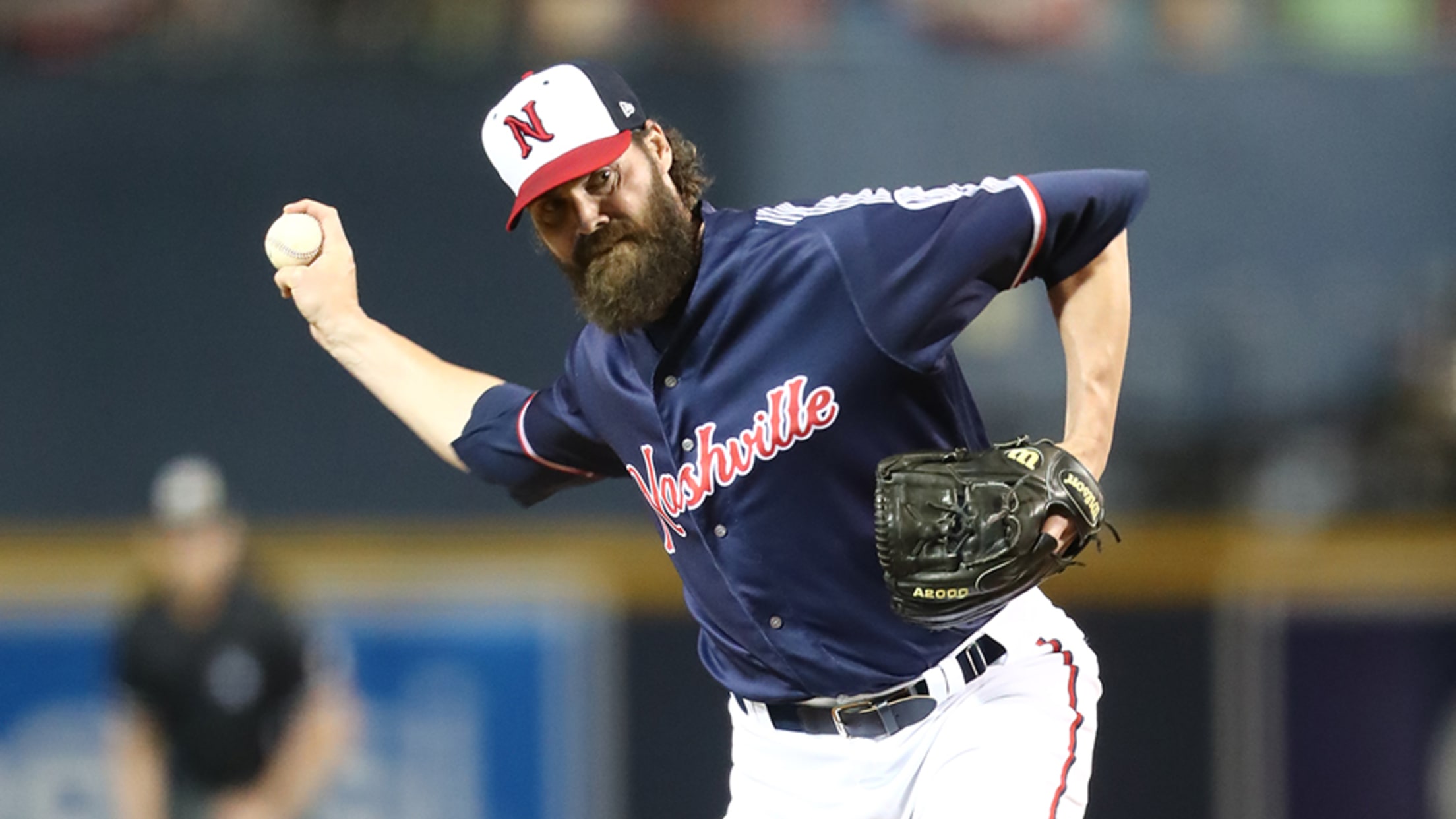 OKLAHOMA CITY, Okla. - Tim Dillard tossed seven strong innings, and Ronald Guzmán went 4-for-4 with three extra-base hits on Wednesday night, as the Nashville Sounds cruised to a 7-2 victory over the Oklahoma City Dodgers at Chickasaw Bricktown Ballpark. The Sounds improved to 14-5 in August and have won
Sounds Rally for Win in Front of Sellout Crowd
Nashville Wins for Eighth Time in Nine Games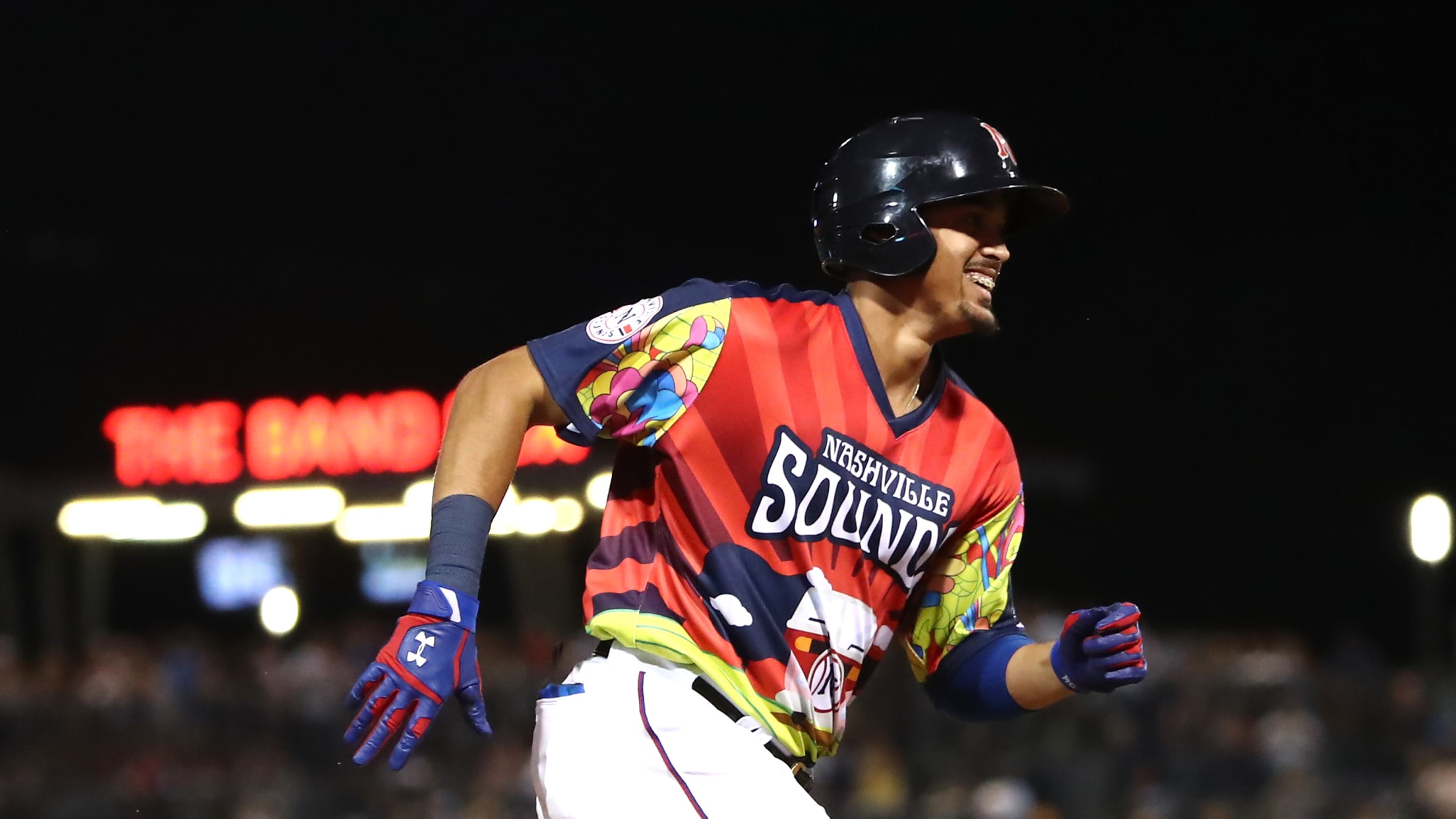 The Nashville Sounds rallied past the Omaha Storm Chasers with a three-run rally in the seventh inning to score a 5-3 win in front of a sellout crowd of 10,098 at First Tennessee Park Friday night. The win for Nashville was their eighth over the last nine games.Trailing 3-2 into
Sounds Let Lead Slip Away in Sacramento
Nashville suffers walk-off defeat in Game 2 to end 4-game win streak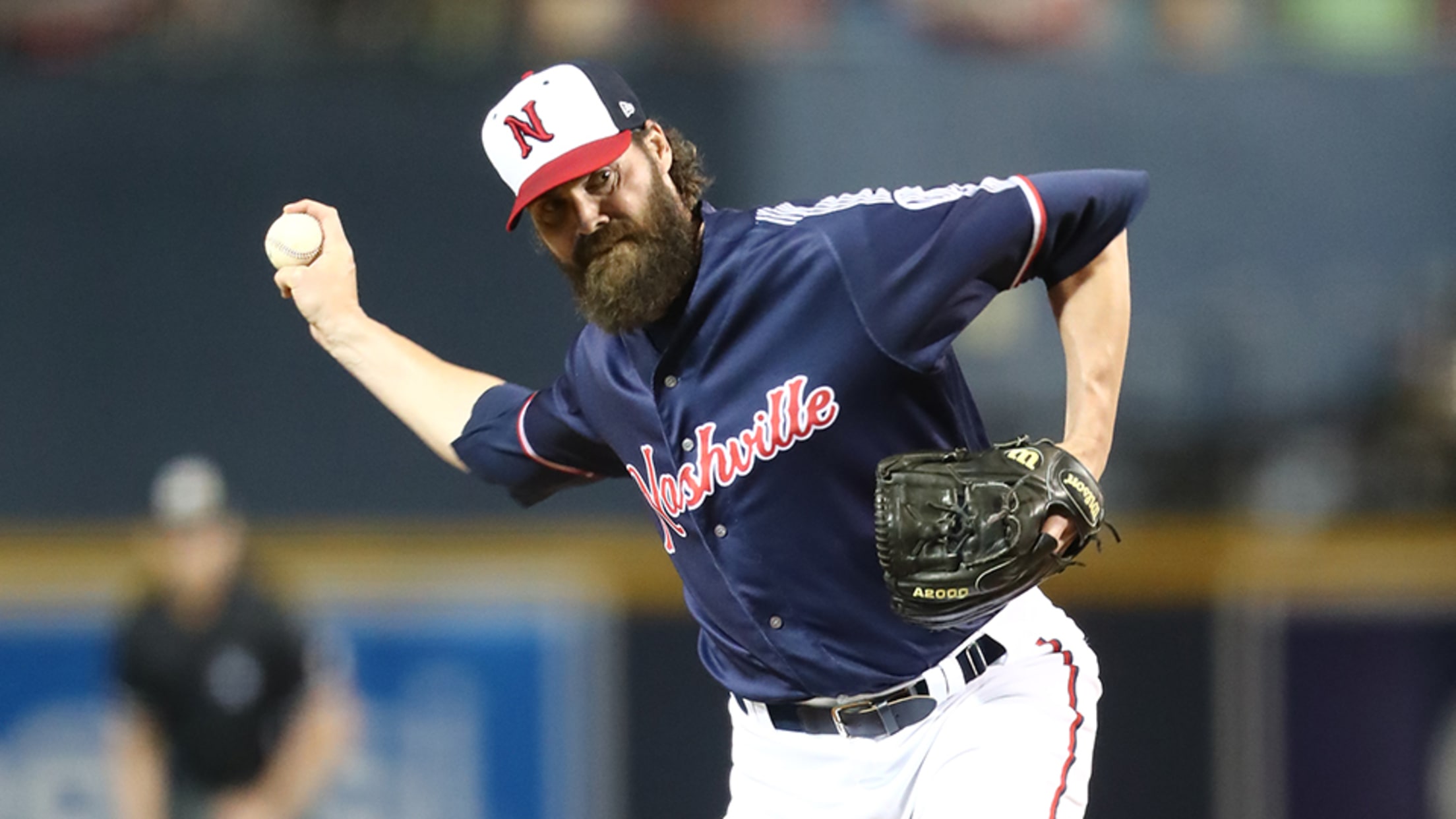 SACRAMENTO, Calif. - The Nashville Sounds led a late lead slip away on Sunday afternoon in Sacramento, falling 3-2 in a walk-off defeat against the River Cats at Raley Field. The Sounds had been 4-0 on their seven-game California trip and had not trailed at any point before the River
Dillard Dominates in Complete Game Effort
Nashville Pitcher Throws First Nine-Inning Complete Game Since 2016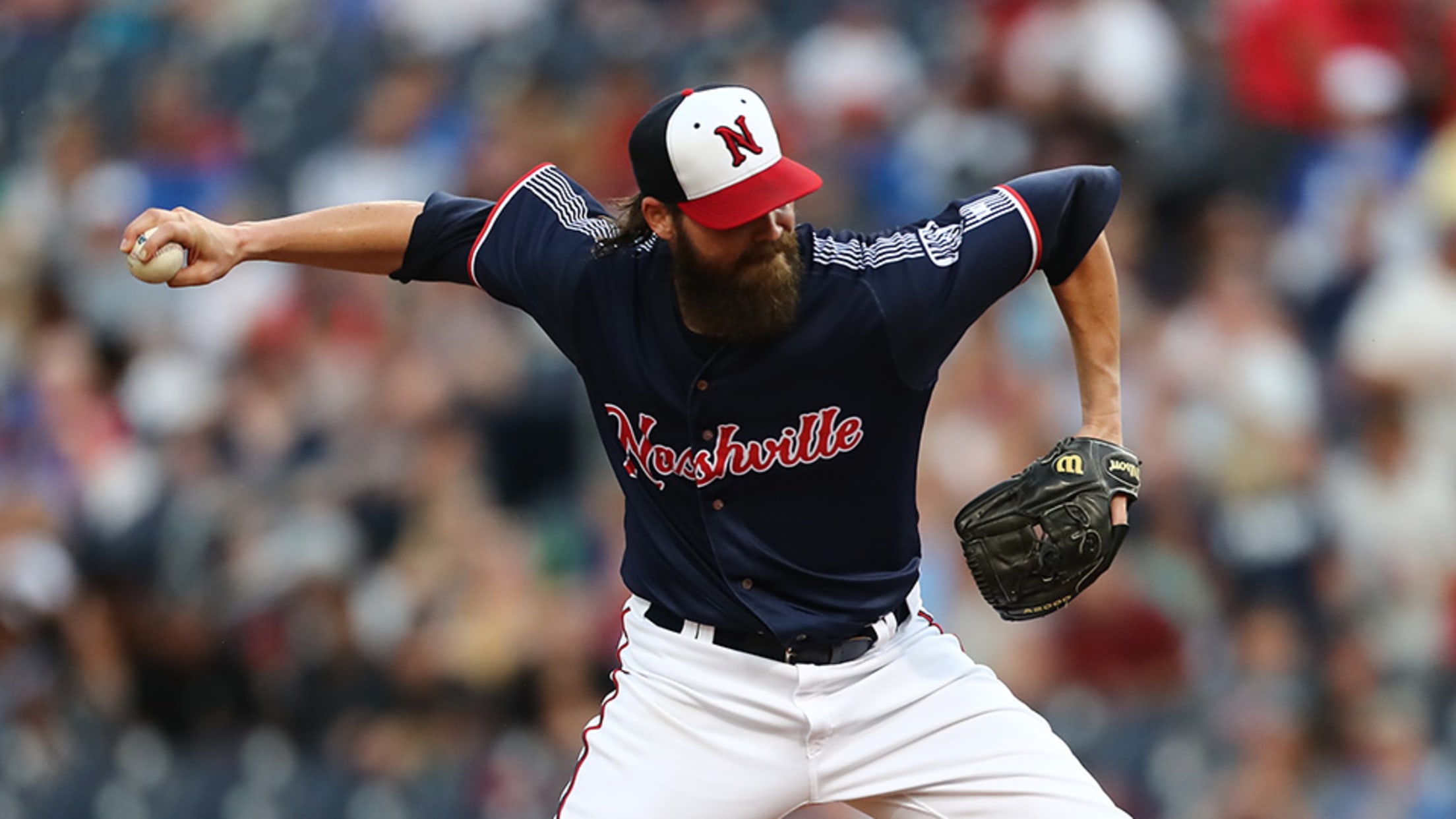 Tim Dillard tossed the first nine-inning complete game by a Sounds pitcher since 2016 to help lead Nashville to a 7-3 win over the Albuquerque Isotopes in front of a sellout crowd of 10,581 at First Tennessee Park Friday night.Dillard threw 70 of his 96 pitches for strikes in the
Sounds Edge Cakes in Extra Innings
Nashville evens three-game set with extra-inning win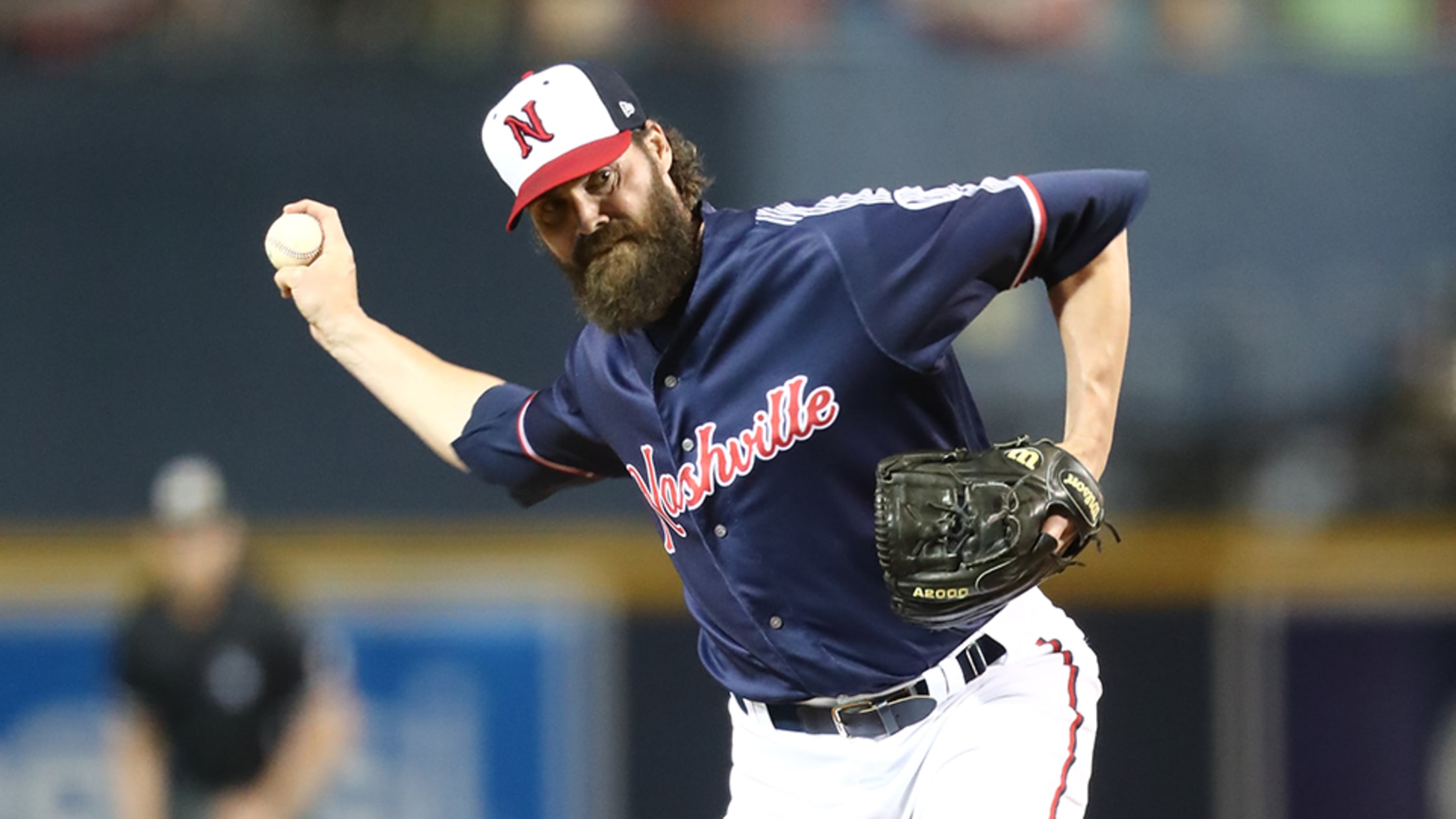 METAIRIE, LA - The Nashville Sounds broke a 1-1 tie with a 10th-inning rally on Saturday night and beat the New Orleans Baby Cakes 4-2 at the Shrine on Airline to even the three-game series. Tim Dillard, Locke St. John and David Carpenter combined to allow just one earned run,
Dillard Spins Gem, Solak Homers Twice in Sounds Win
Right-Hander Picks Up 45th Win with Nashville on 36th Birthday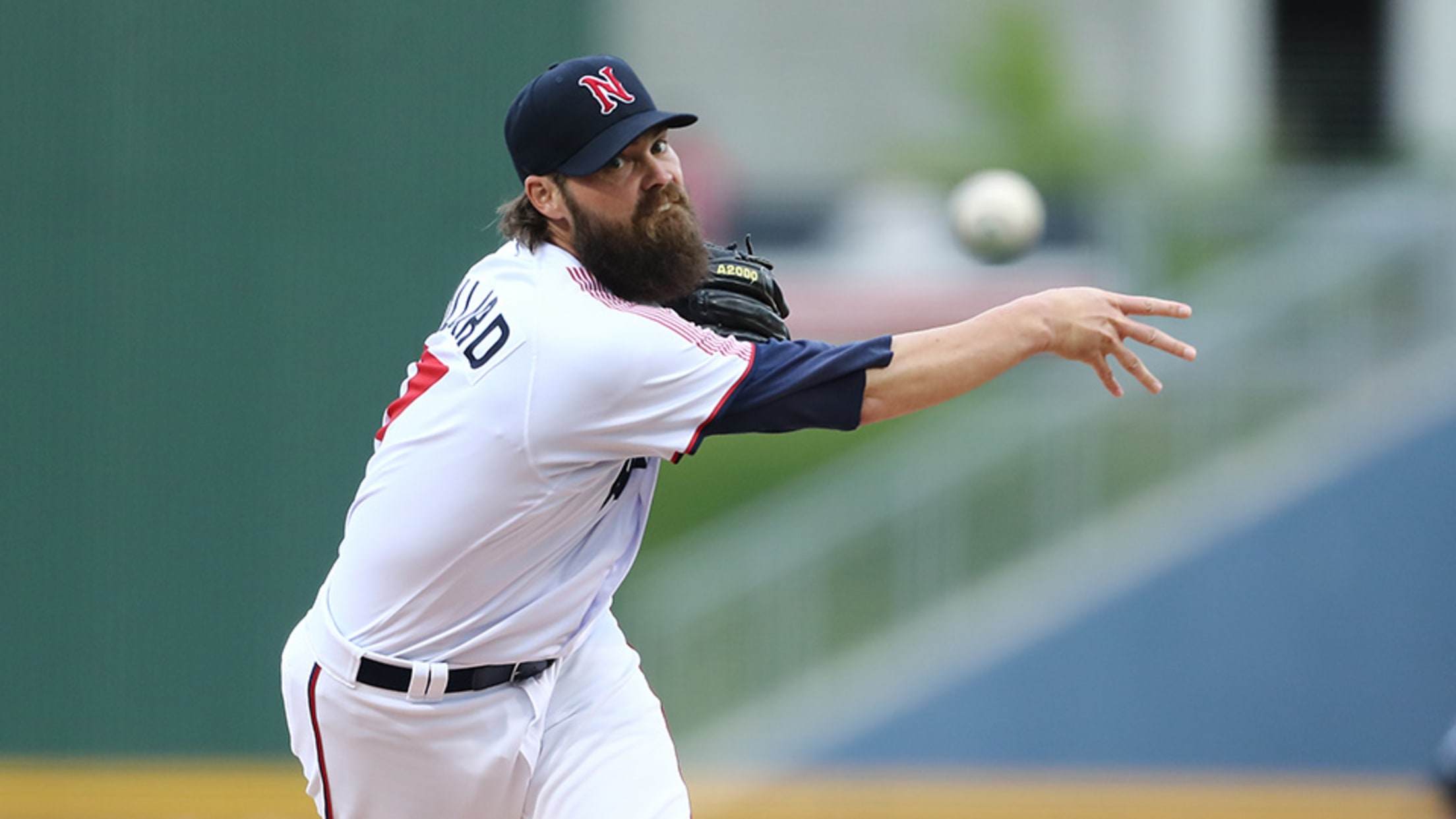 Tim Dillard tossed seven stellar innings on his 36th birthday and infielder Nick Solak drilled a pair of home runs to lead the Nashville Sounds to a 6-5 win over the Iowa Cubs in front of a sellout crowd of 10,975 at First Tennessee Park Friday night.In Dillard's third appearance
Sounds Lose Tight Game in San Antonio
Trent Grisham's Eighth Inning Homer Provides the Difference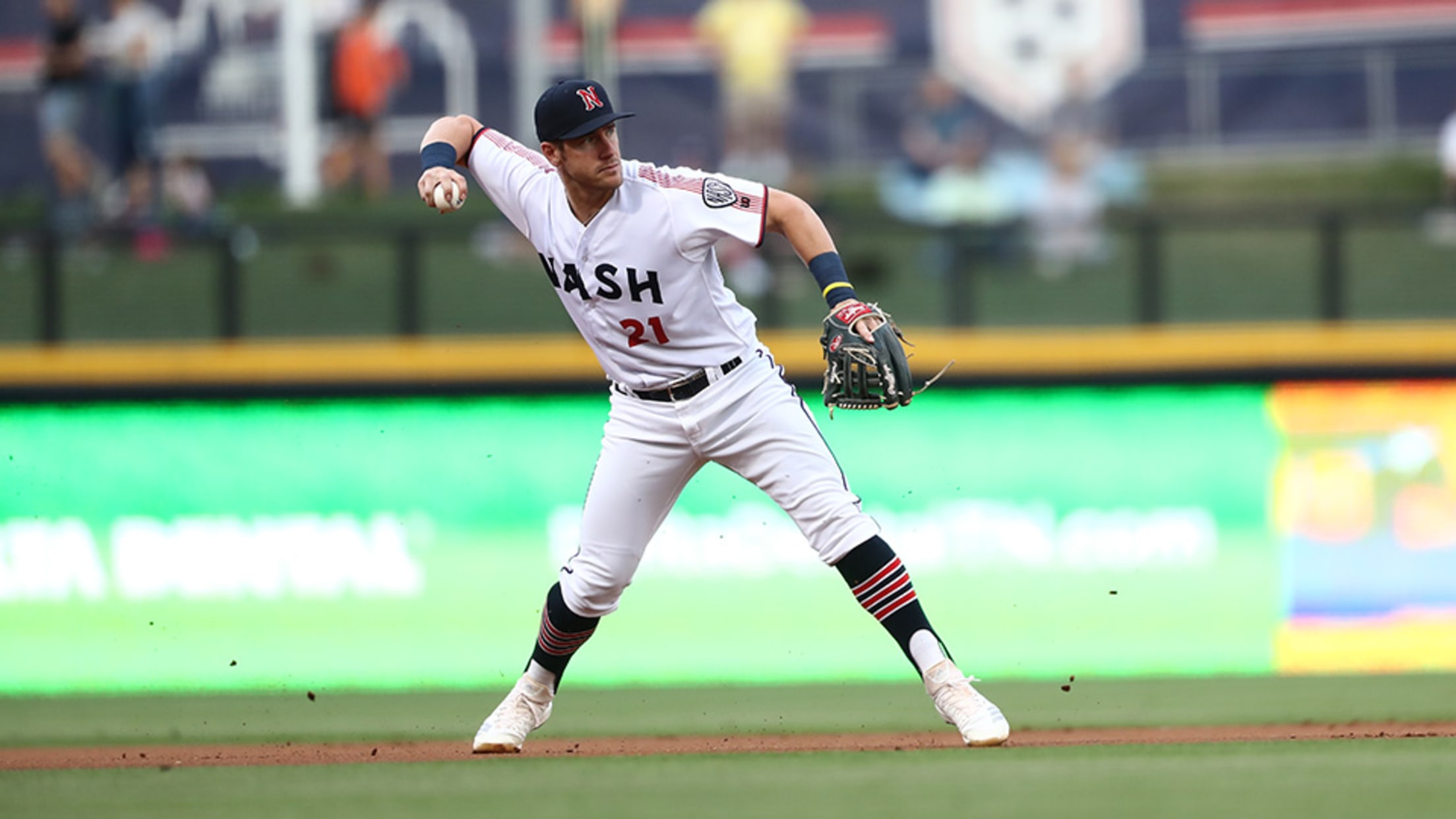 San Antonio center fielder Trent Grisham hit a solo home run in the bottom of the eighth inning to lift the Missions to a 6-5 win over the Nashville Sounds Tuesday night at Nelson Wolff Stadium.Grisham's blast was off Nashville reliever Miguel Del Pozo and came with one out in
Wisdom Hits Walk-Off Homer in Front of Sellout
Nashville Completes Comeback with Three Solo Home Runs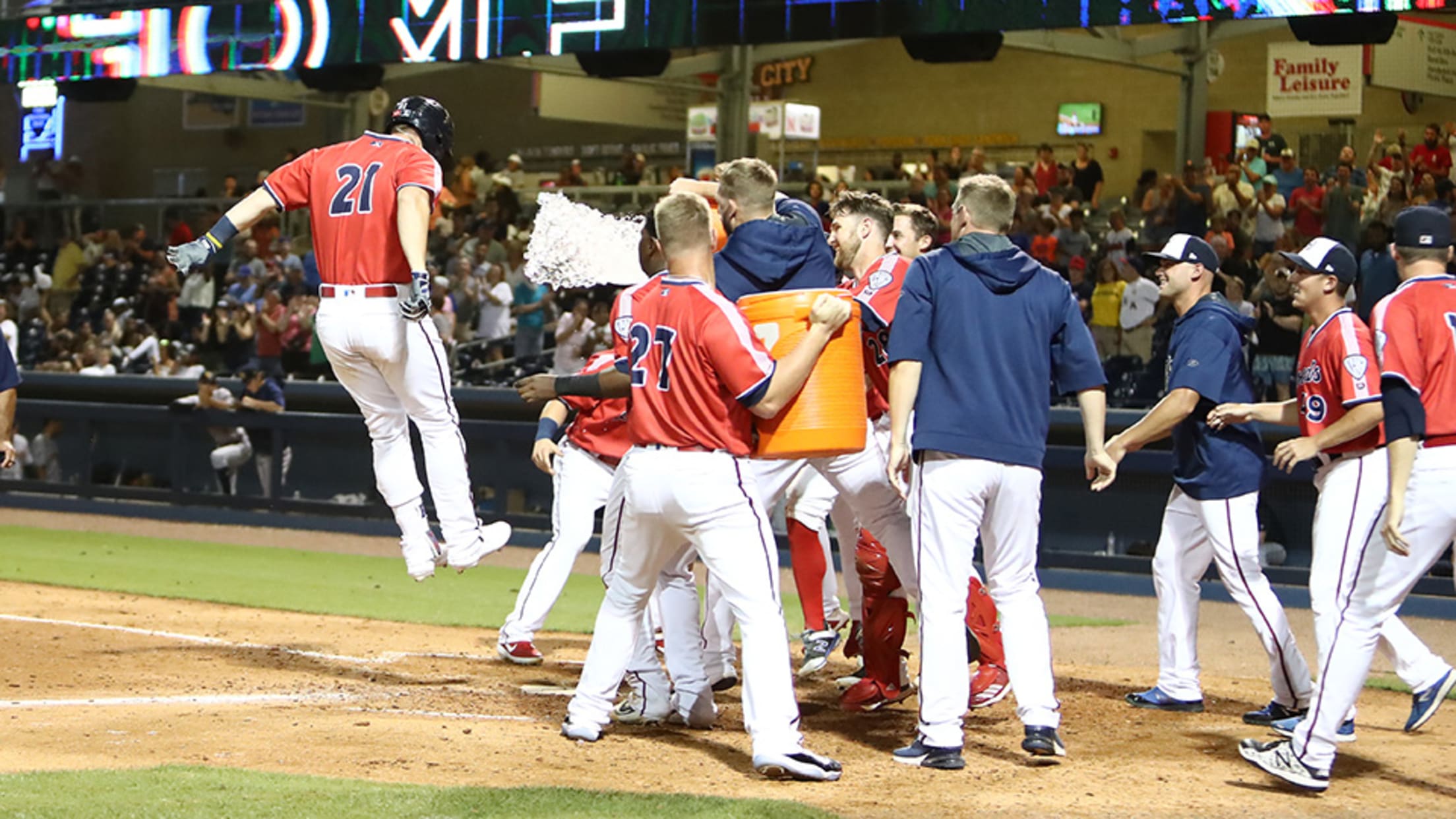 The Sounds won in walk-off fashion when Patrick Wisdom hit a two-out home run in the bottom of the ninth to defeat New Orleans 3-2. 10,309 fans cheered as Wisdom was met at home plate by his teammates and multiple water cooler showers.The first run of the game was scored
Sounds Let Lead Slip Away Late in New Orleans
Nashville allows 5 runs in 8th inning to fall in Game 4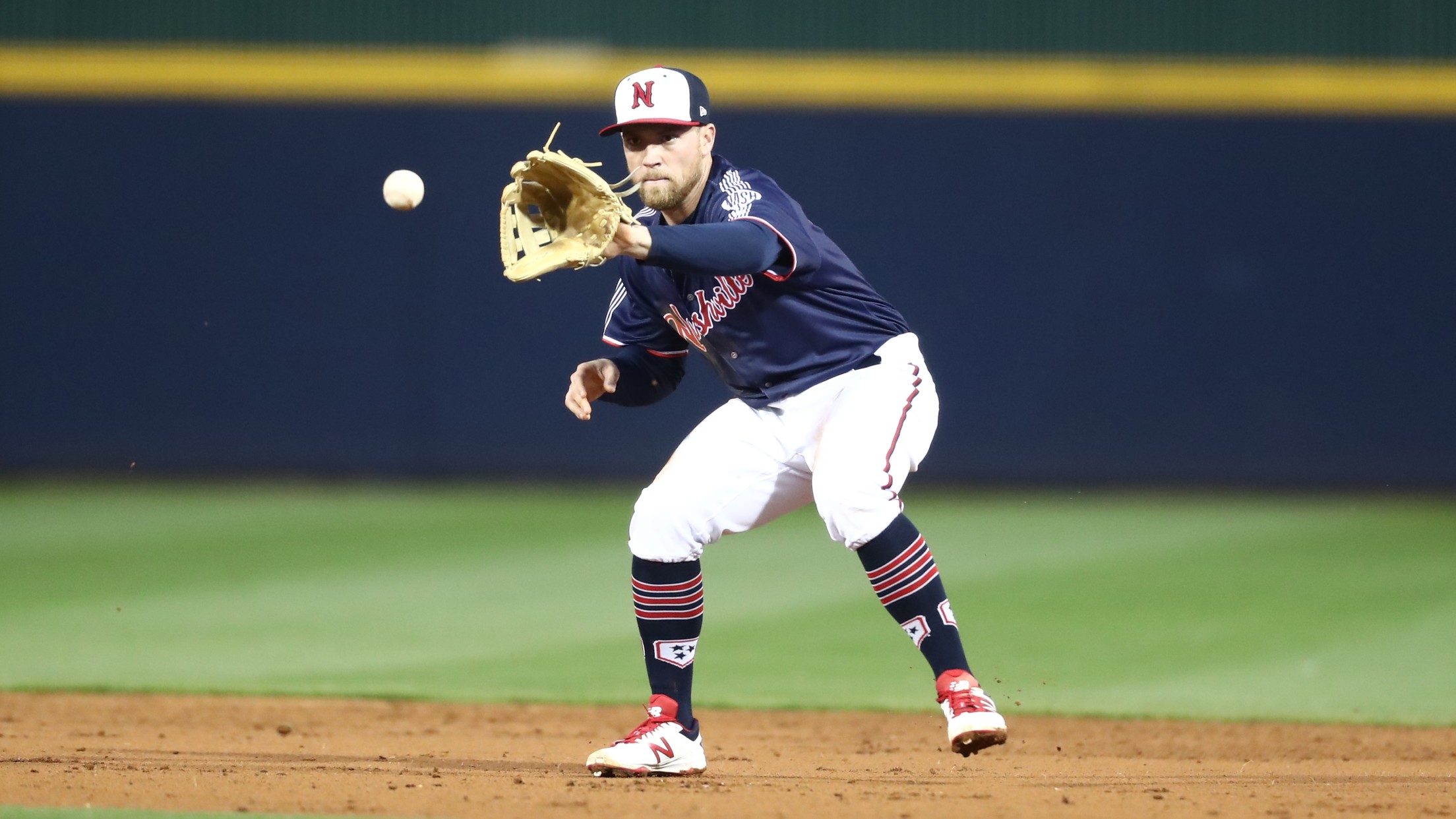 METAIRIE, LA - After tying the game and building a lead late, the Nashville Sounds let it slip away, as the New Orleans Baby Cakes scored five runs in the bottom of the eighth to beat the Sounds 8-5 on Sunday afternoon at the Shrine on Airline. The five-game set
Sounds Hold Aviators to Two Hits in Shutout Win
Tim Dillard Tosses 5 2/3 Scoreless Innings to Start Homestand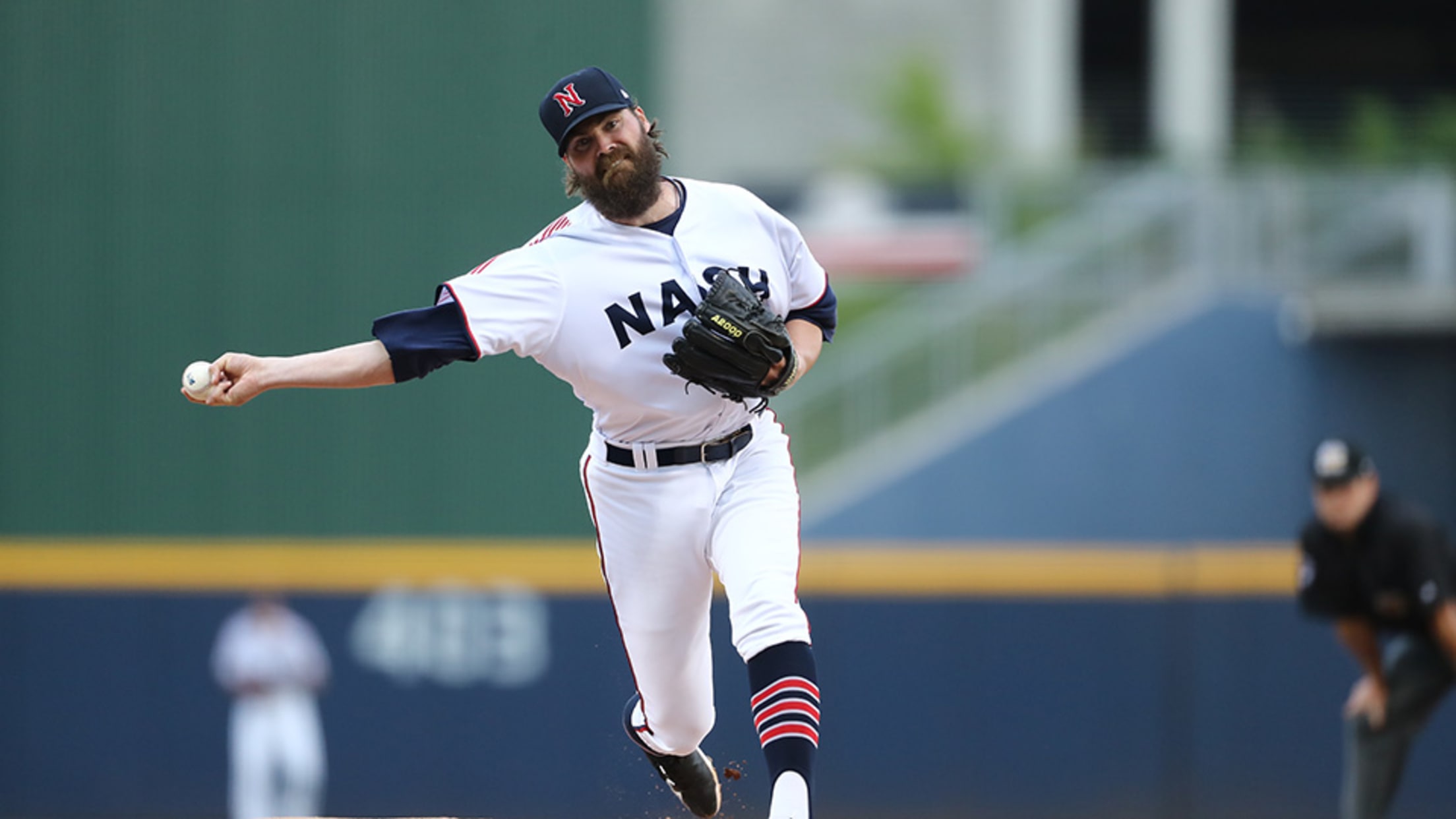 Tim Dillard and a trio of Nashville Sounds relievers held the Las Vegas Aviators to two hits to help the Sounds to a 2-0 win in front of 8,994 fans at First Tennessee Park Wednesday night.Dillard continued his strong 2019 campaign with 5 2/3 shutout innings. He held Las Vegas
Dillard Leads Sounds Past Rainiers
Nashville's all-time wins leader notches another victory as Sounds snap skid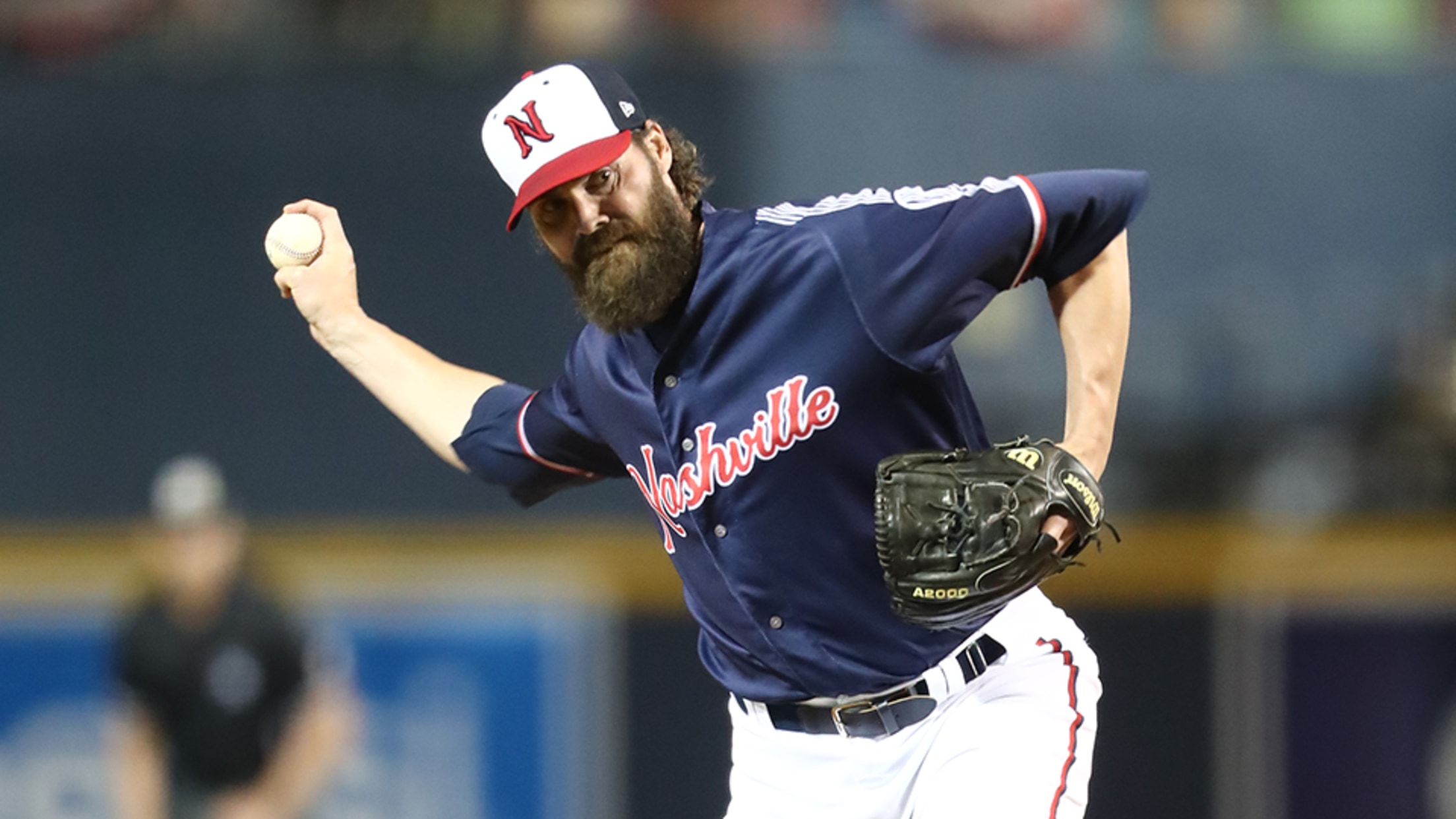 TACOMA, Washington - Tim Dillard tossed 6 1/3 strong innings, and Chase d'Arnaud homered and knocked in four runs to lead the Nashville Sounds to a 7-5 victory over the Tacoma Rainiers on Friday night at Cheney Stadium. Dillard struck out a season-high seven and notched his 43rd win all-time
Sounds Lose Pitcher's Duel in Front of Sellout
Nashville Gets Shutout on Star Wars Night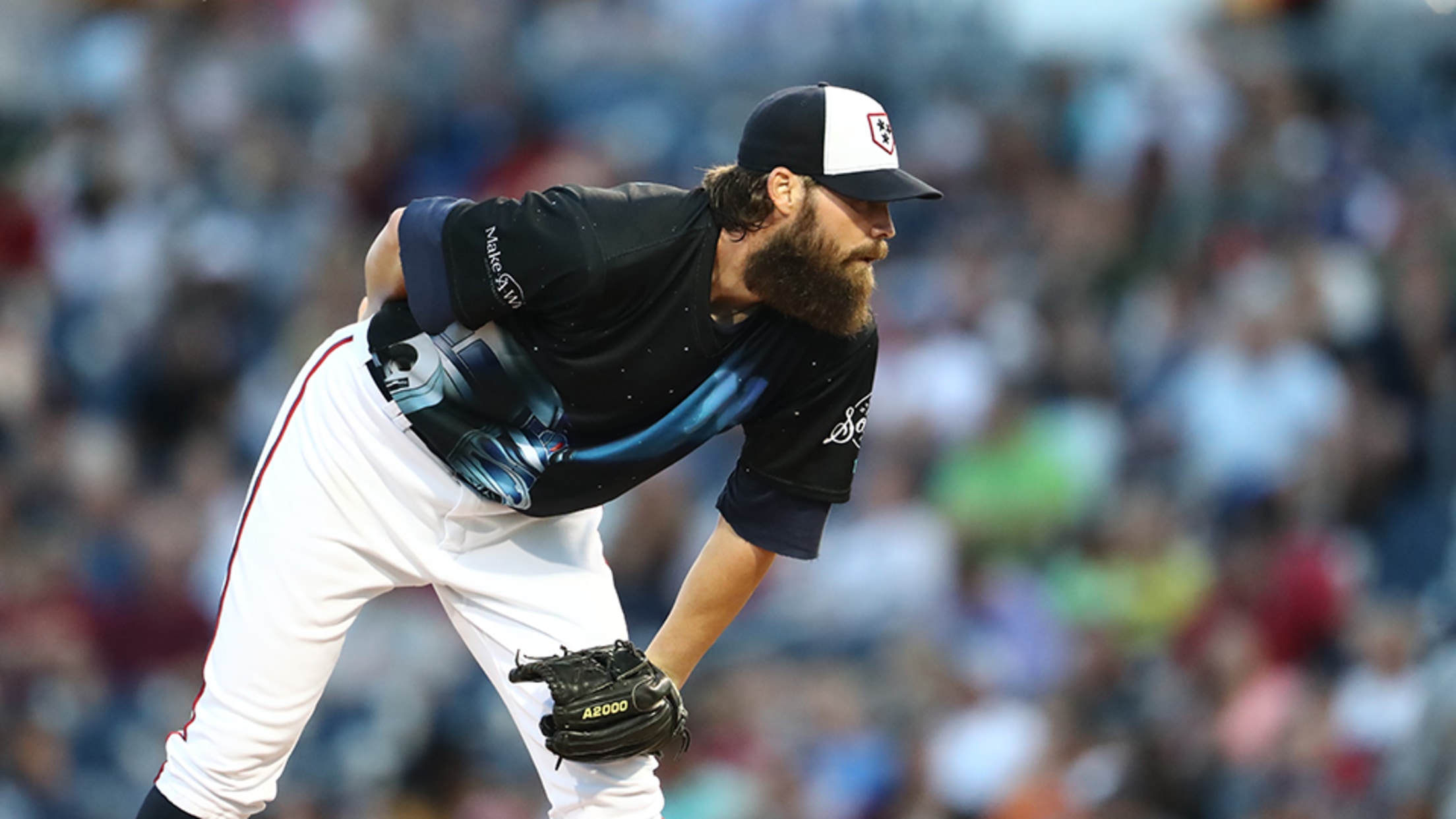 Tim Dillard pitched well in tonight's game versus New Orleans, but Baby Cakes' pitcher Héctor Noesi pitched a little better as the Sounds were shutout 3-0. Nashville was able to scratch across just four hits in the contest.The game was scoreless until the top of the sixth inning when Isan
Sounds Get Swept in Doubleheader
Round Rock Outlasts Nashville in Game Two Extra Innings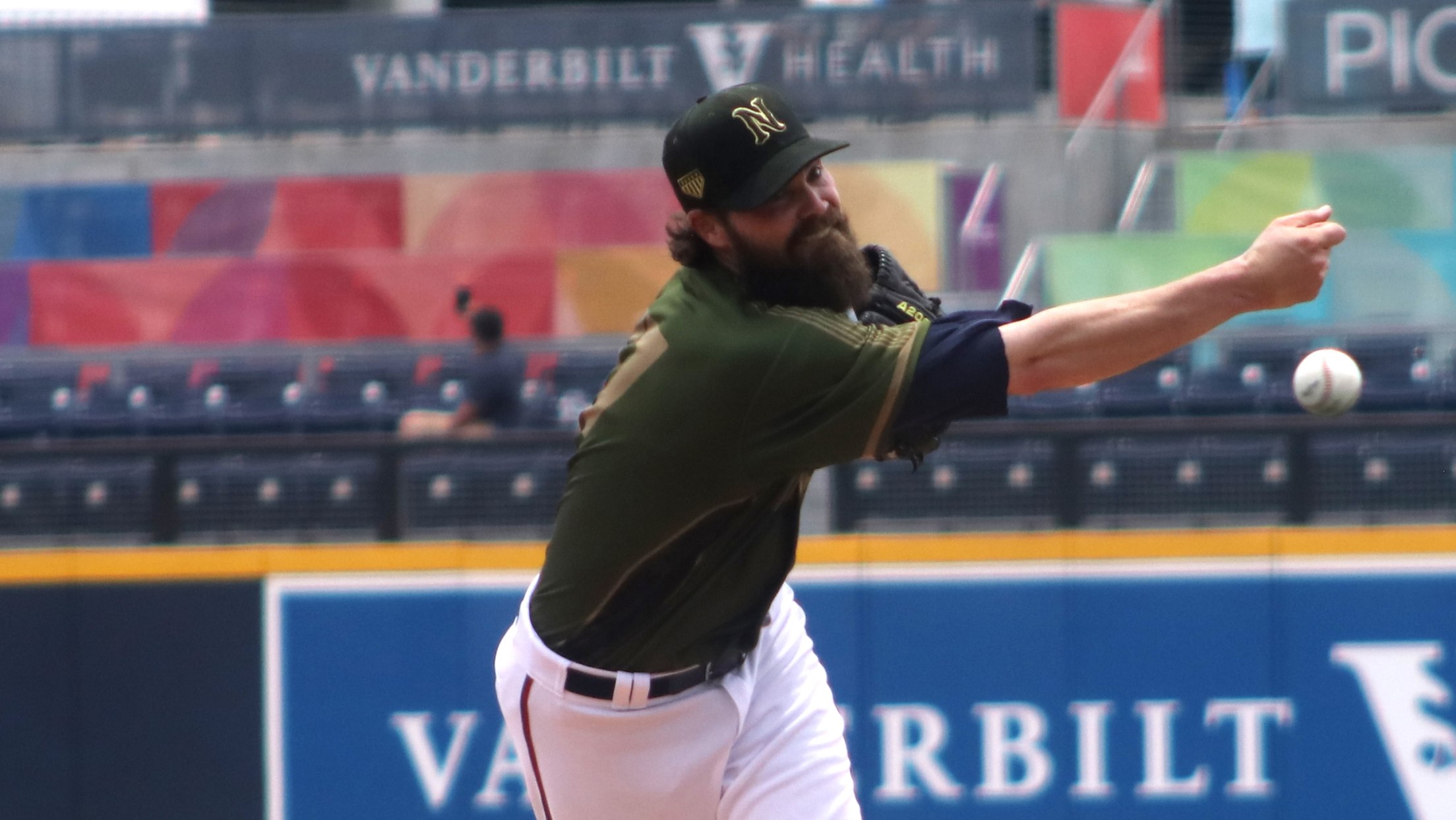 The Round Rock Express outlasted the Nashville Sounds and came away with a pair of wins Monday afternoon at First Tennessee Park. The Express got a dominant performance from pitcher Cy Sneed to earn a 2-0 win in game one and got a clutch two-run double from Anibal Sierra to
Dillard Matches Strikeout Record in Home Loss
Home Struggles Continue for Sounds in 10-0 Loss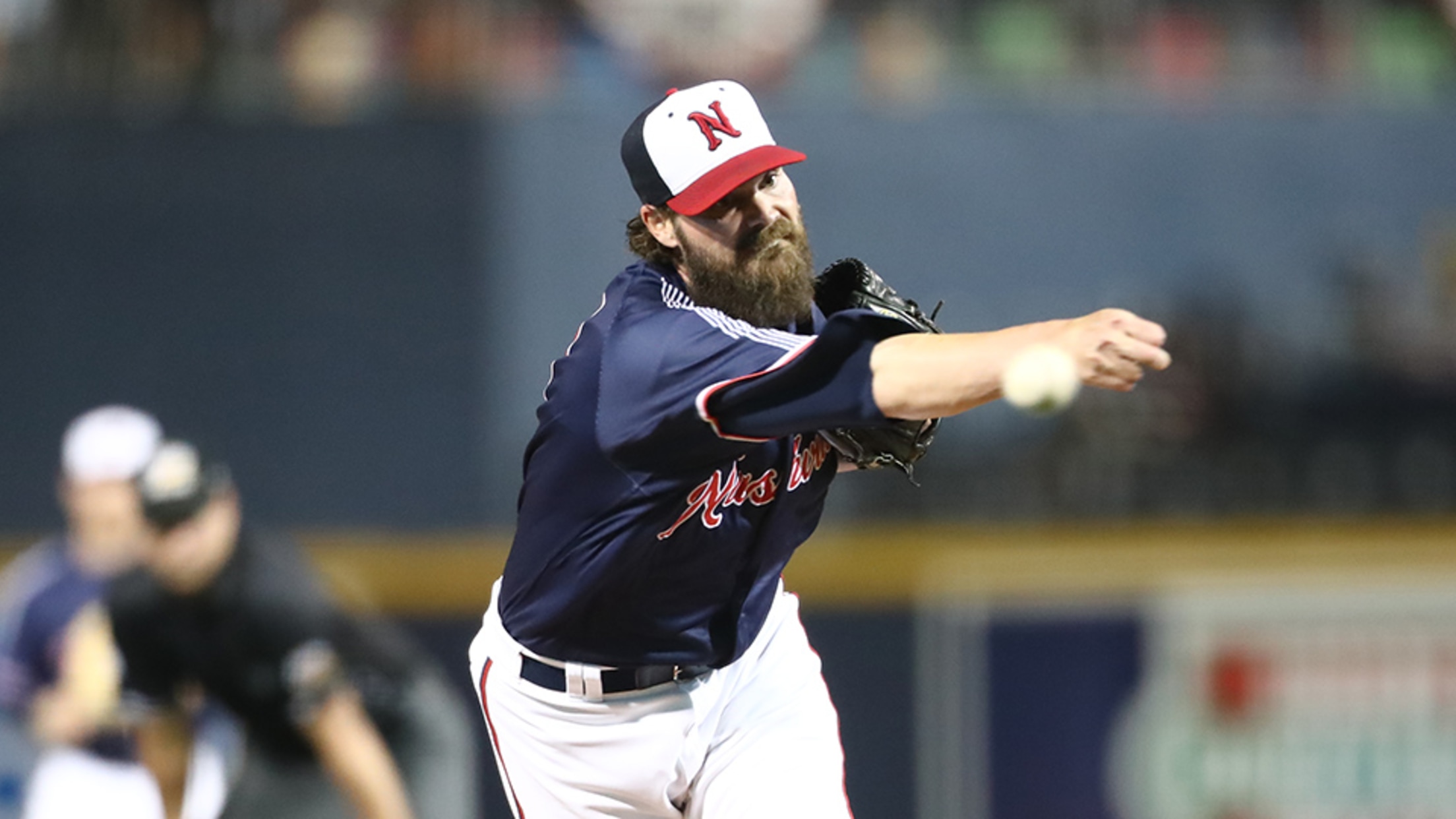 On a night Nashville Sounds pitcher Tim Dillard took hold of another franchise pitching record, the team struggled mightily in a 10-0 loss to the Memphis Redbirds at First Tennessee Park.Dillard struck out Adolis García for the first out in the fourth inning for his only punch out of the
Dillard's Arm, Cole's Bat Lead Sounds Past Express
Balanced attack propels Nashville to victory in Round Rock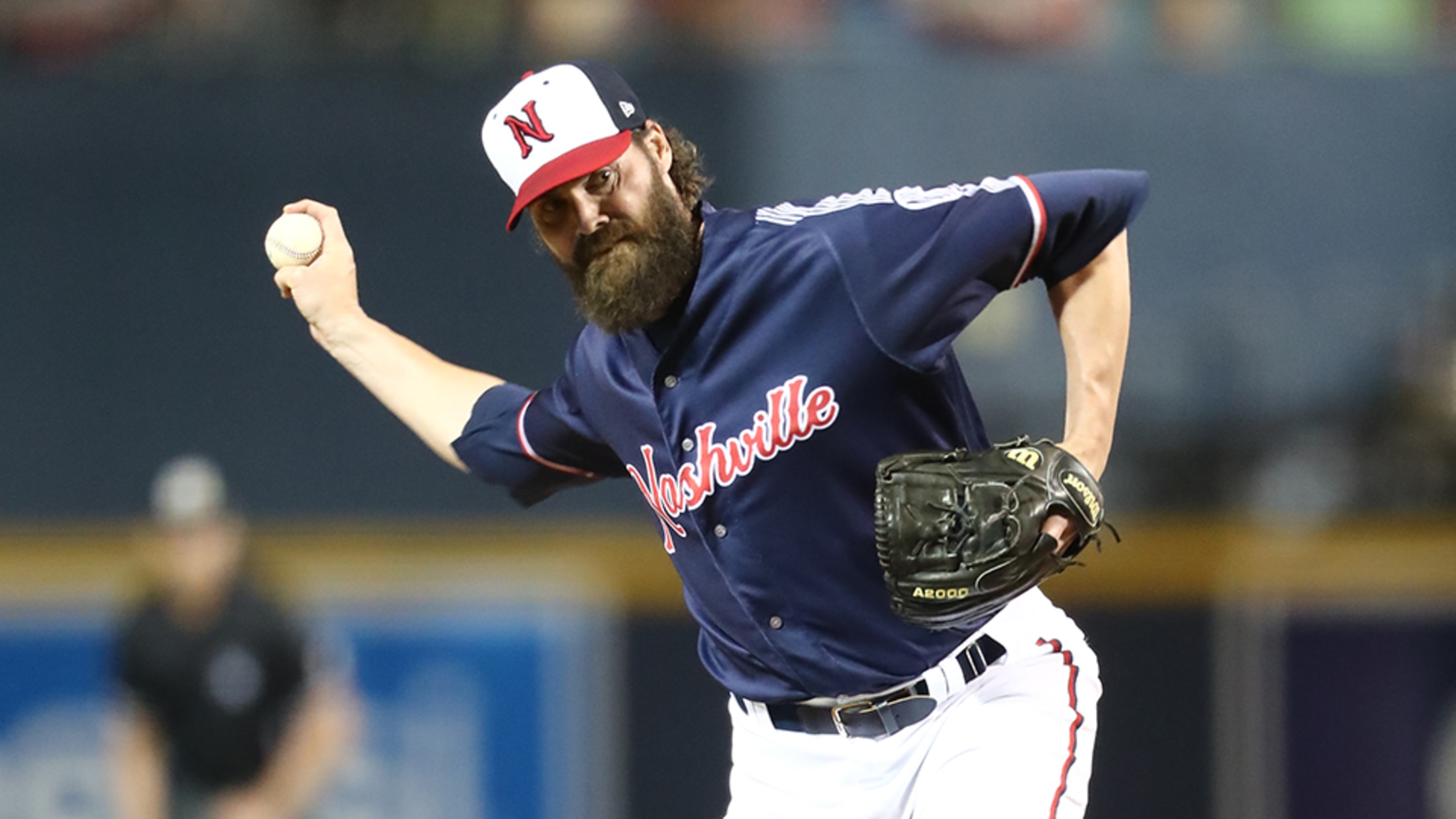 ROUND ROCK, Texas - Tim Dillard worked five strong innings on the mound, and Hunter Cole went 4-for-5 with three RBIs at the plate to lead the Nashville Sounds to a 9-3 victory over the Round Rock Express on Friday night at the Dell Diamond. The win evened the five-game
Dillard Earns 40th Win in Nashville's Victory
Sounds Get 15 Hits to Help Dillard Extend His Franchise Career Wins Record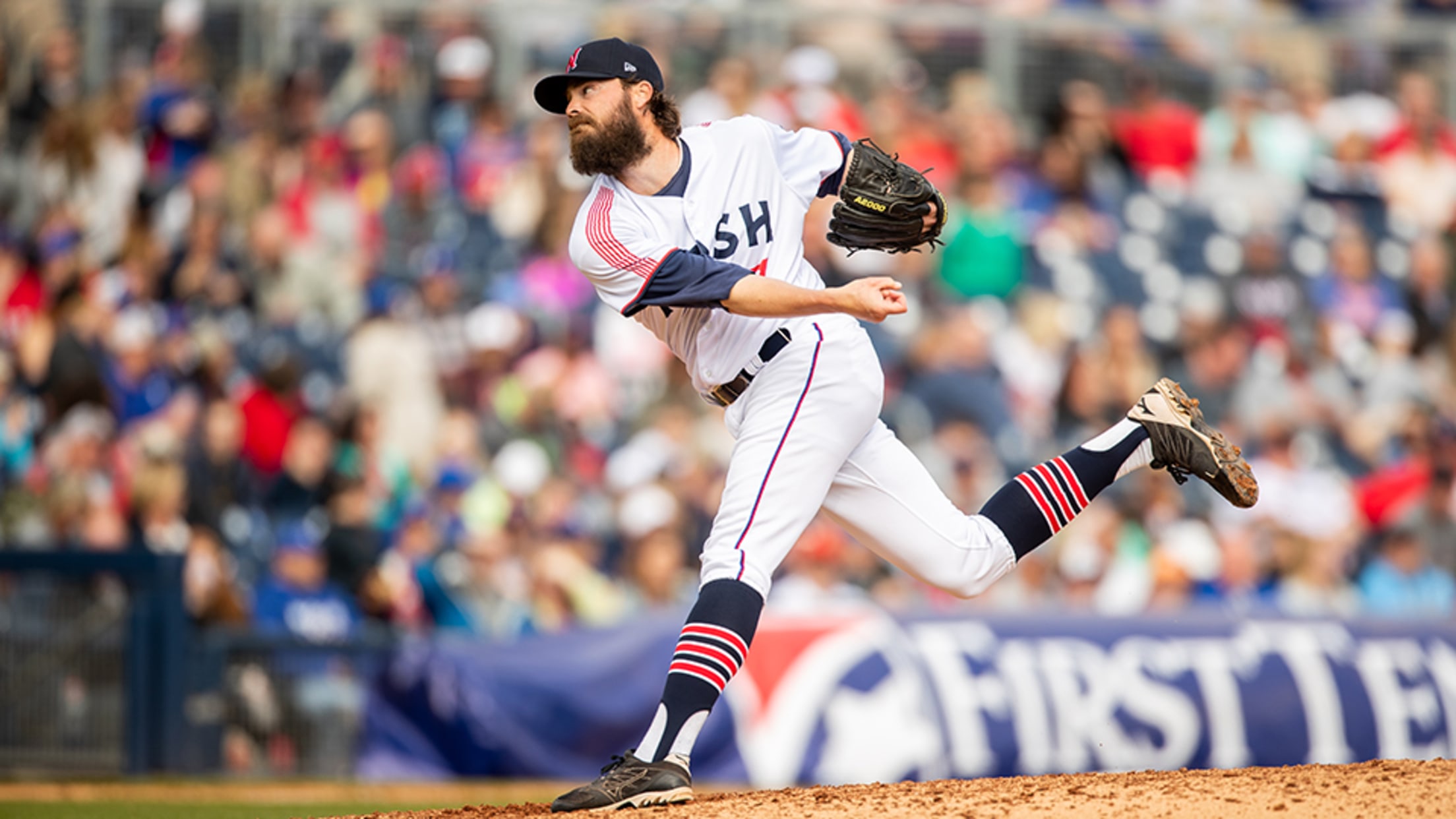 In the series opener at Oklahoma City, Nashville beat the Dodgers 4-2 as Tim Dillard earned his 40th career win with the Sounds.Wei-Chieh Huang made his first career appearance in Triple-A and with Nashville this season, working as the "opener". He pitched the first two innings and sent down all
Sounds Drop Second Straight to Omaha
Tim Dillard Now Six Strikeouts Away from Tying Franchise Mark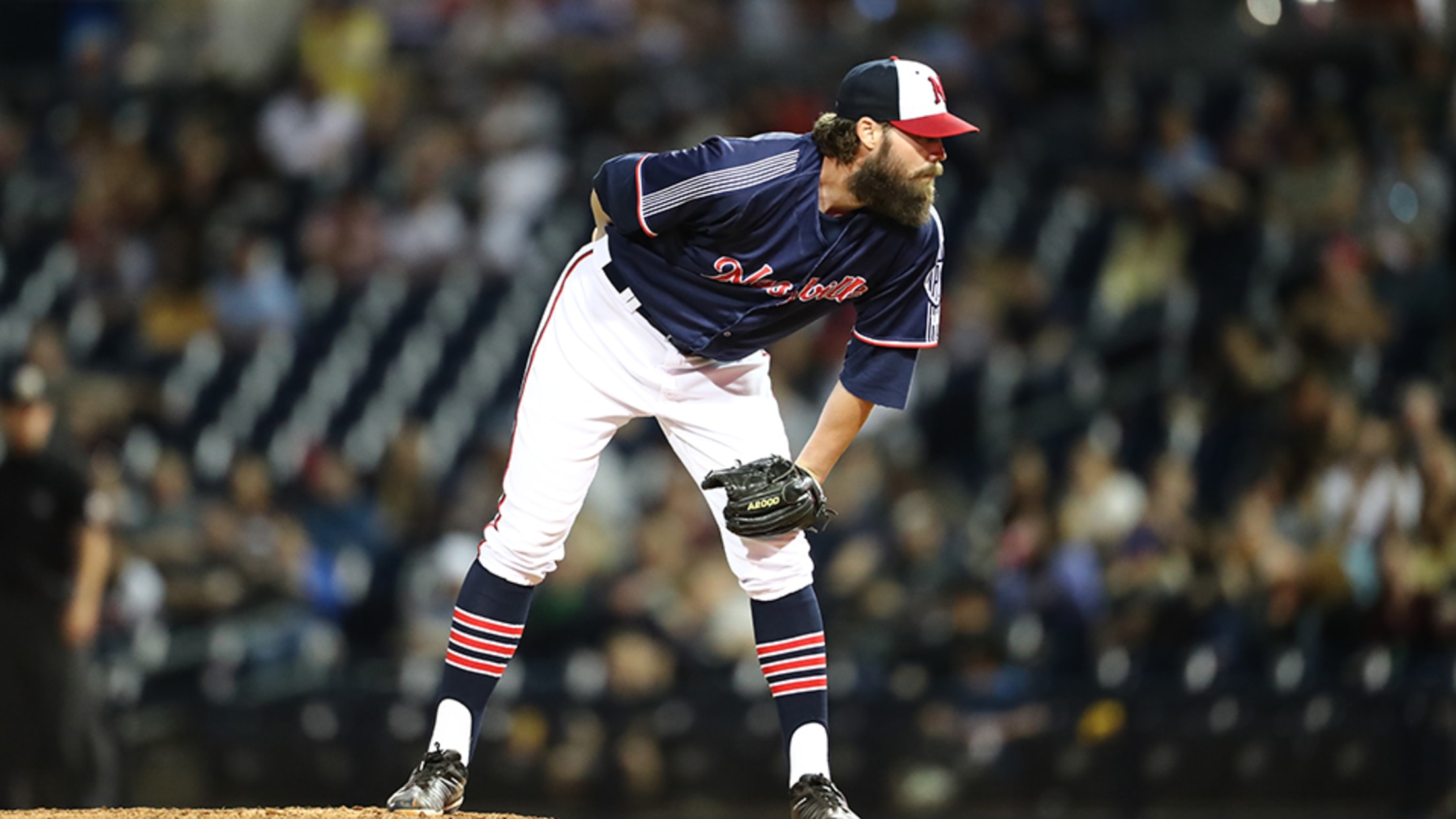 The Omaha Storm Chasers waited out a thunderstorm and rain delay and dispatched the Nashville Sounds, 4-2, on Wednesday night at First Tennessee Park.Both teams waited out a one-hour, 13-minute rain delay prior to first pitch. After the delay, Omaha didn't waste any time with a pair of runs in
Calhoun Powers Sounds Past I-Cubs
Sounds snap four-game skid thanks to Calhoun's homer and double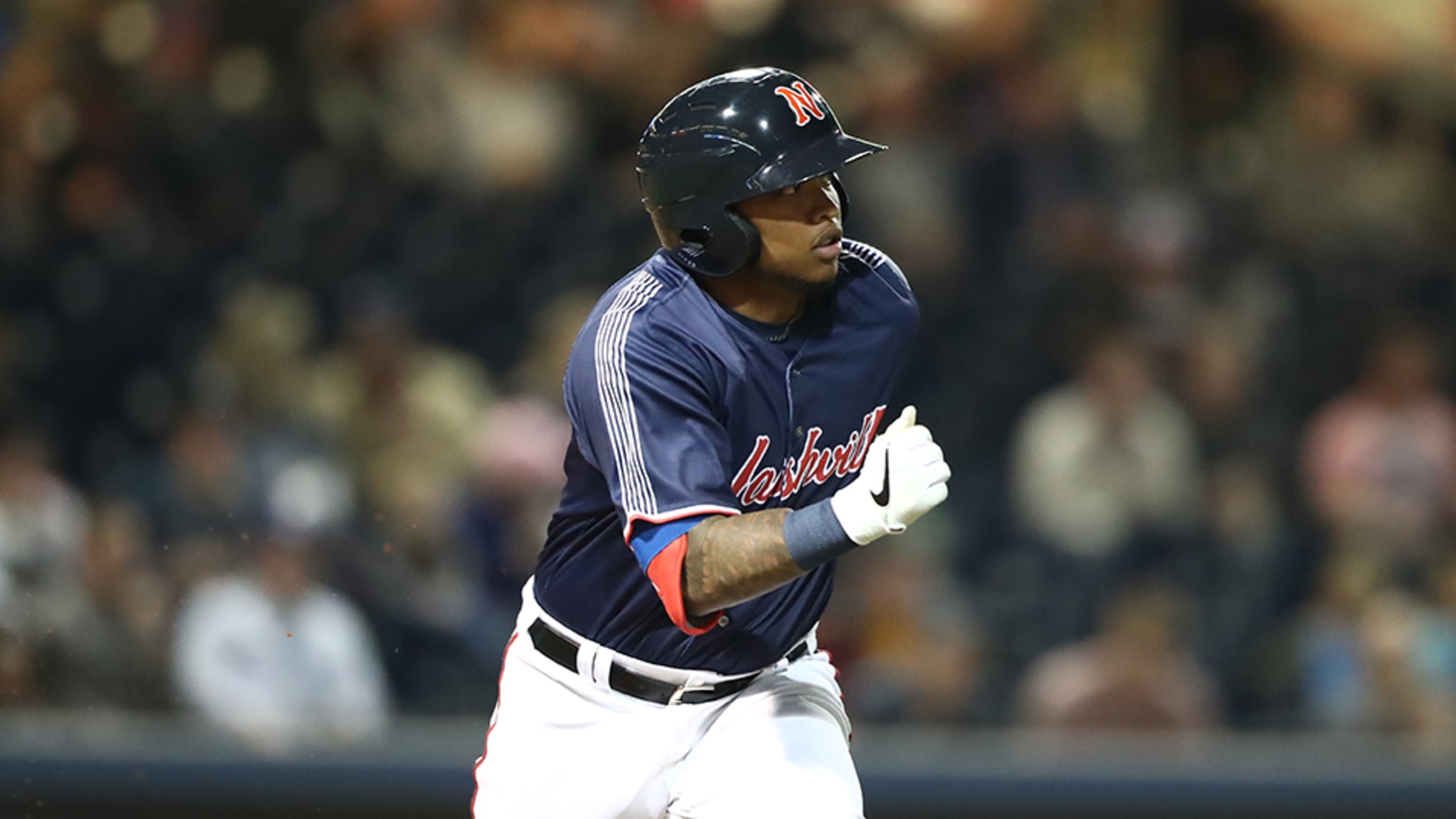 DES MOINES, Iowa - Willie Calhoun delivered big hits in the first and ninth innings on Friday night, and each time it gave the Nashville Sounds a lead, propelling the team to a 2-1 victory over the Iowa Cubs at Principal Park. The win snapped the Sounds' overall losing streak
Cubs Crush Sounds in Front of Sellout Crowd
Iowa wins 10-4 to take the series lead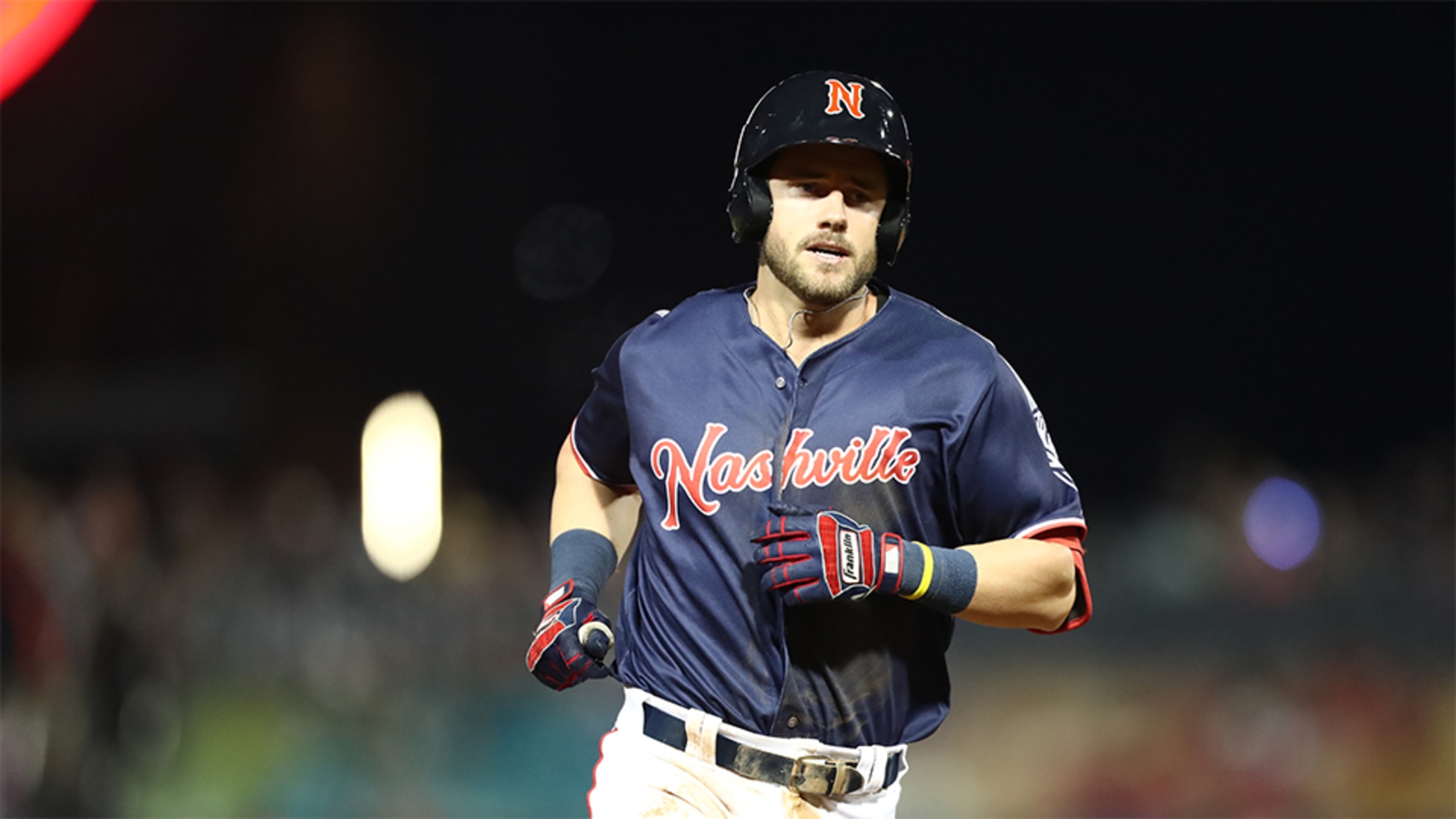 The Iowa Cubs maintained control over the Nashville Sounds for most of the game in front of a sellout crowd of 10,010 at First Tennessee Park Saturday night. With two big innings in the third and seventh inning, Iowa ran away with a 10-4 win.The game was scoreless until the
Sounds Edge Rangers in Front of Record-Breaking Crowd at First Tennessee Park
11,824 Fans Take in First MLB Exhibition Game in Nashville Since 1999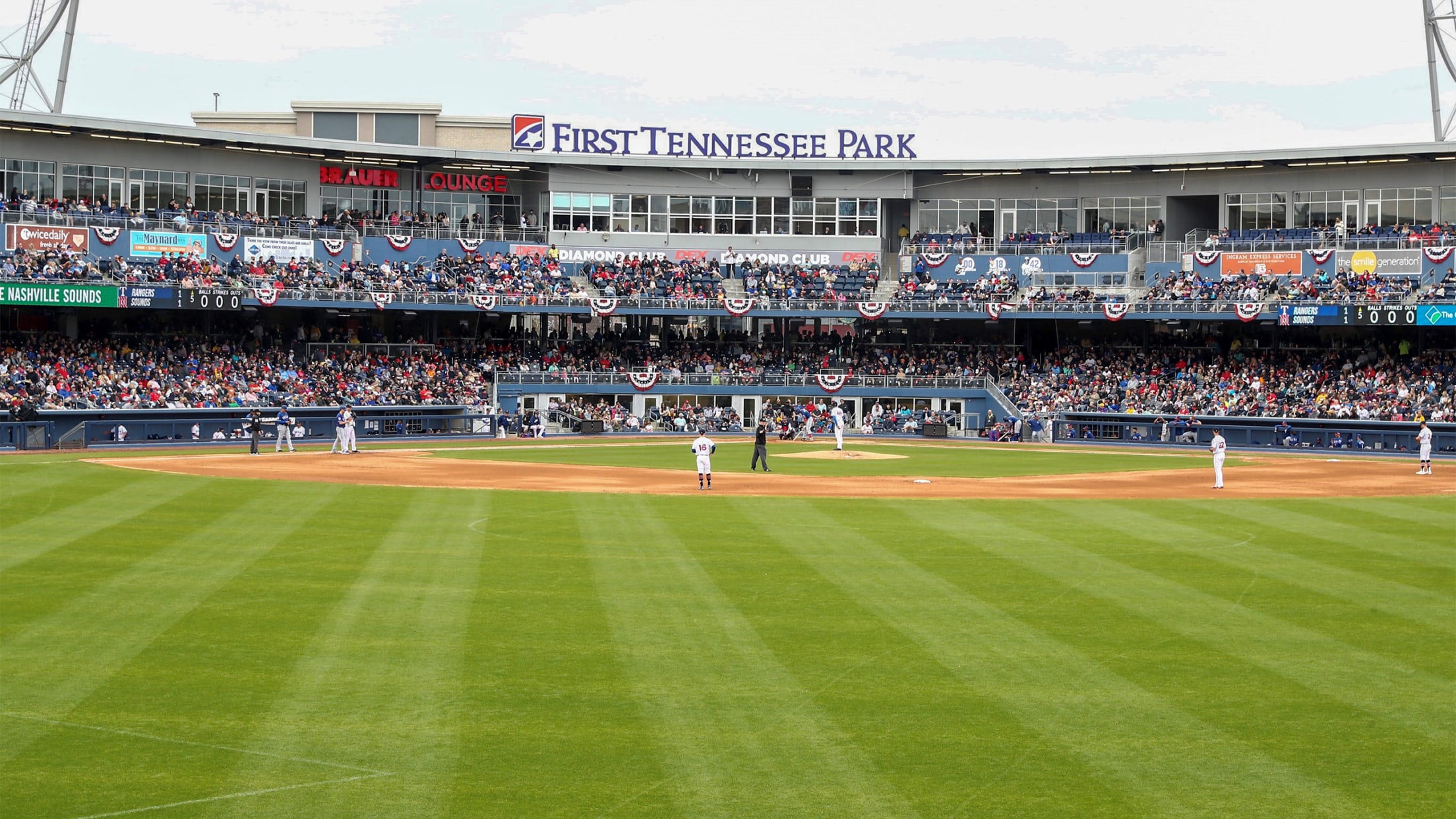 The Nashville Sounds edged the Texas Rangers, 4-3, in front of a record-breaking crowd of 11,824 at First Tennessee Park Sunday afternoon. It was the first Major League exhibition game in Nashville since June 3, 1999.Outfielder Preston Beck provided the difference when he gave the Sounds a 3-2 lead in
Dillard connects, entertains through viral videos
Brewers reliever brought lip-synching skills to Latin awards show
After all the practice, Tim Dillard was ready for the show. Top athletes were watching, his wife was in attendance and his kids were glued to the TV back home, all excited to watch his big debut. Taking the stage at last month's Premios Univision Deportes -- or Univision Sports
Sox Split Series With Redbirds, 5-4
Sox finish season 10 games over second-place Dodgers.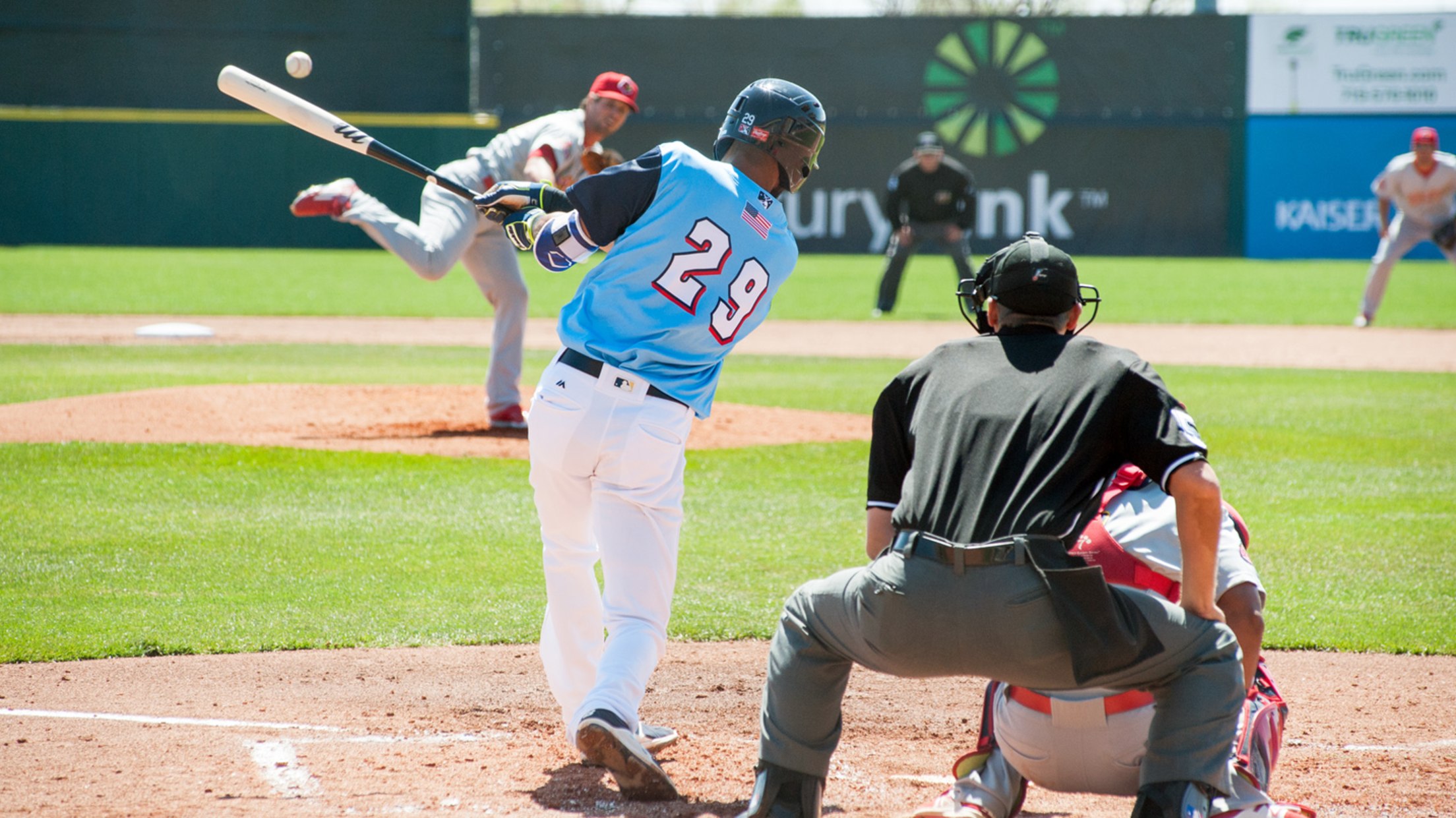 The Memphis Redbirds scored a pair of runs in the 10th inning to secure a series split, winning Monday's contest 5-4 over the Colorado Springs Sky Sox in front of 5,280 at Security Service Field in the regular season finale.
Fatherhood, According To Tim Dillard
As the Father's Day Weekend came to a close, Tim Dillard sat down with us and shared his secrets to parenthood.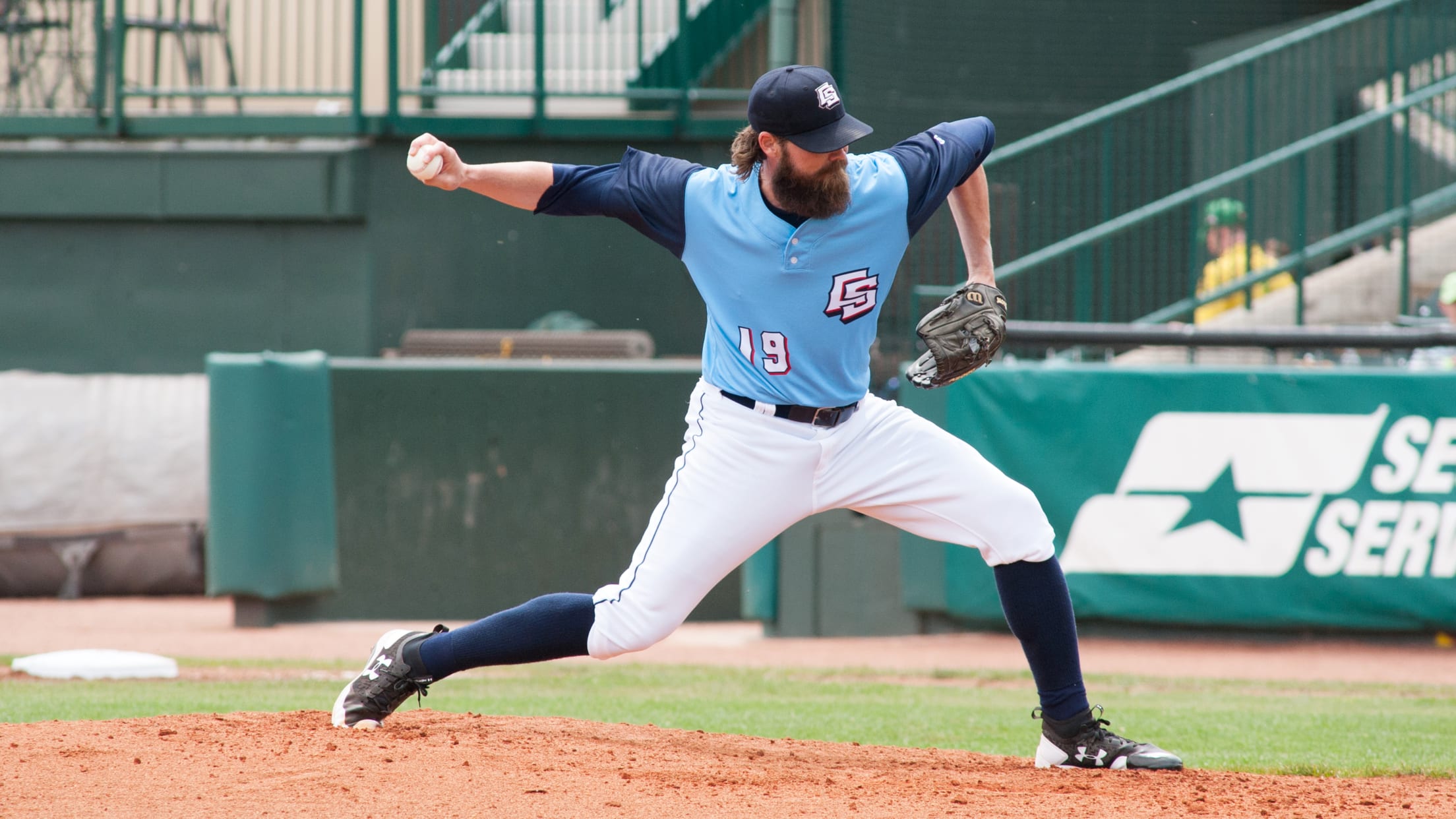 There's no owner's manual on how to be a dad, much less how to be a dad and a professional baseball player.