Four Sod Poodles Dubbed Texas League All-Stars 
Amarillo Ties Wichita For Most All-Stars In The League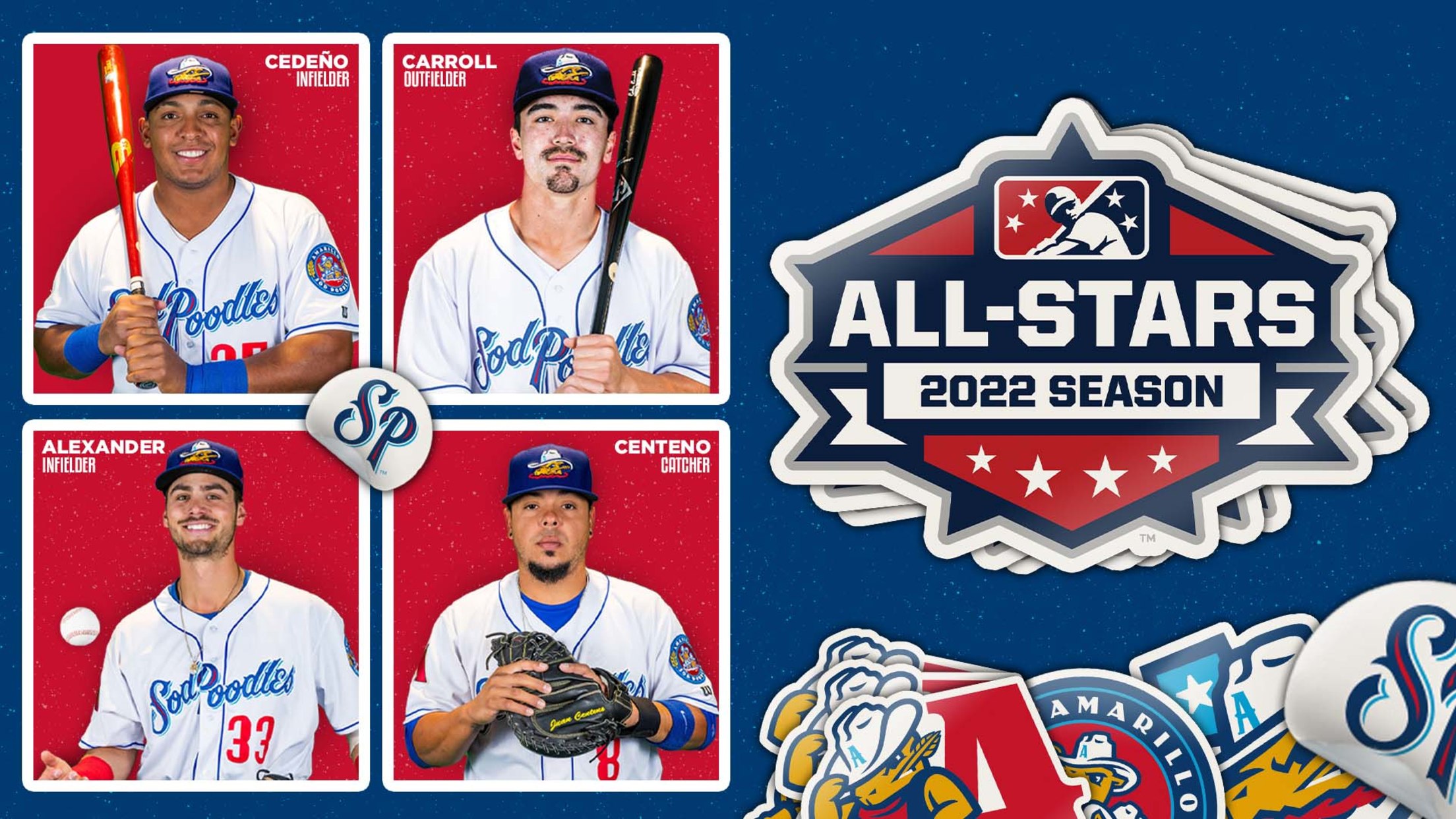 New York City - Today, Minor League Baseball announced league awards and All-Star teams for the three Double-A Leagues voted on all by league Managers. Four Sod Poodles were named Texas League All-Stars in 2022, tying Wichita (Double-A, Minnesota) for the most All-Stars in the league this season. Blaze Alexander
Lawlar, De Los Santos speeding toward the desert
D-backs prospects shine while earning multiple promotions in 2022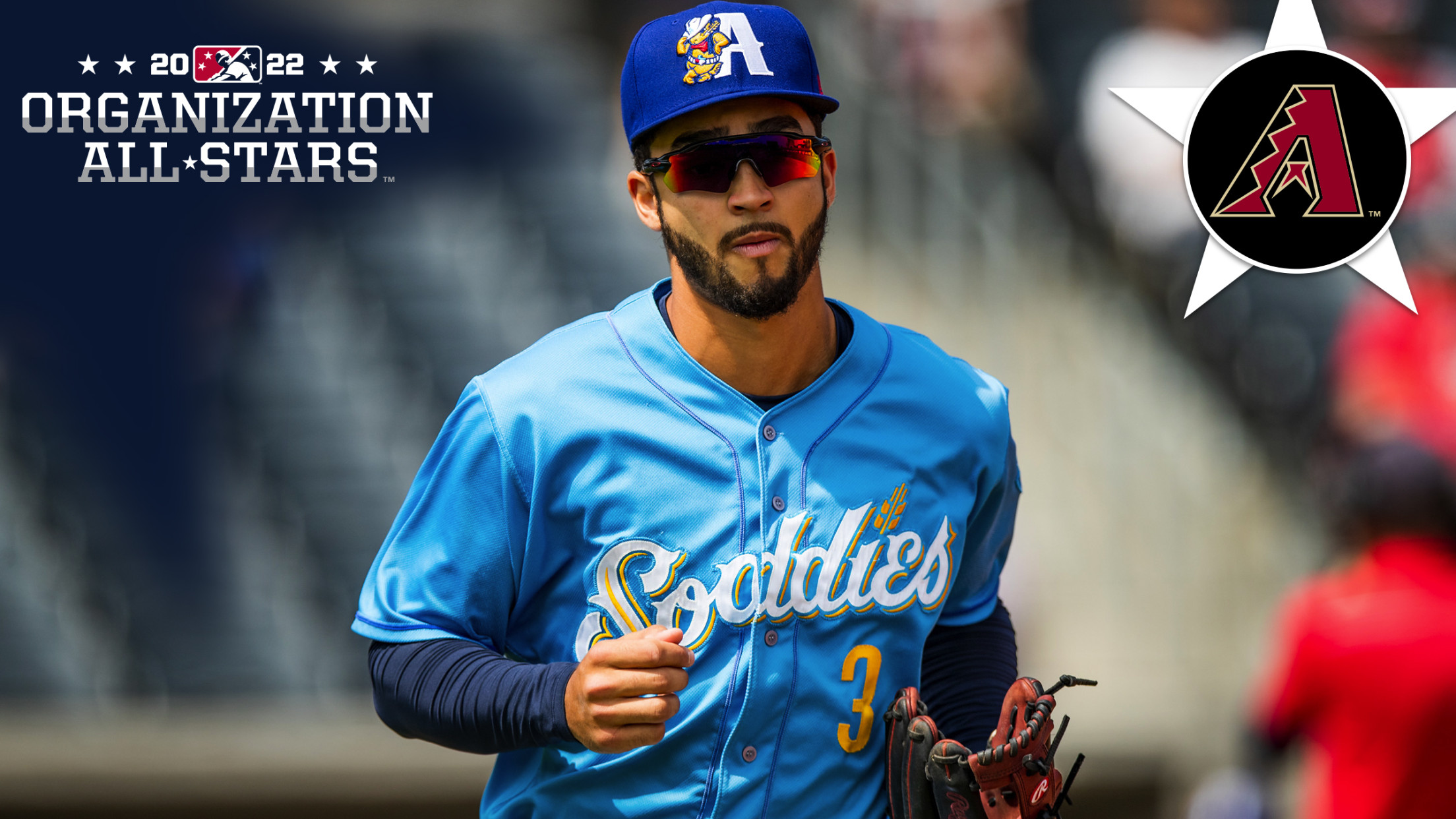 Each offseason, MiLB.com goes position by position across each organization and honors the players -- regardless of age or prospect status -- who had the best seasons in all 30 farm systems. We start our 2022 Organization All-Stars series with the Arizona Diamondbacks.
Vukovich Provides Game-Tying and Winning Runs in 6-2 Win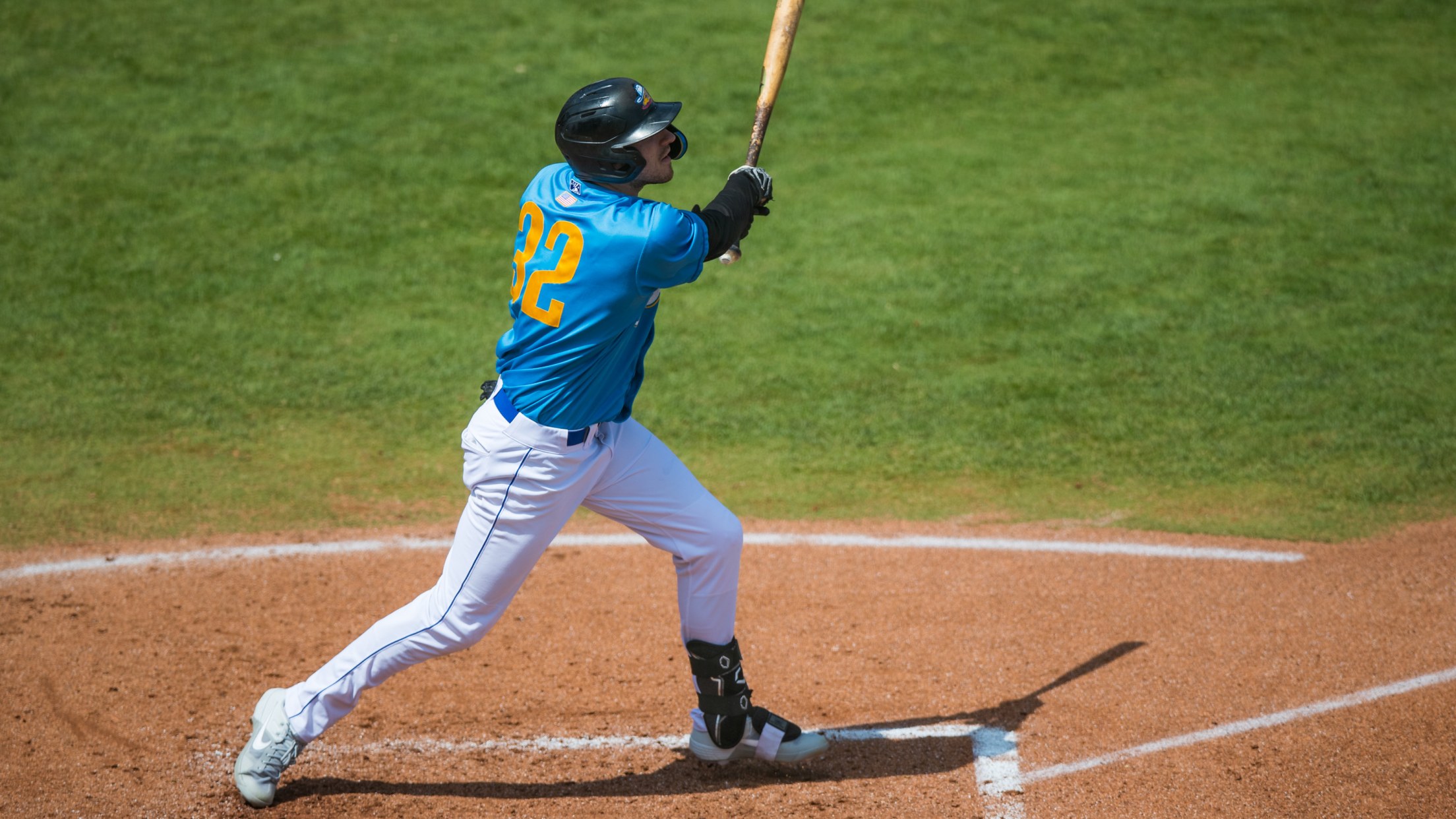 San Antonio, Texas - The Amarillo Sod Poodles earned their third straight win over San Antonio to start the season's final regular-season series. The club's playoff hopes remain alive for at least another game with the comeback win and a Frisco loss to Northwest Arkansas. A pitcher's duel transpired over
Centeno Leads Charge In 4-3 Win Over Missions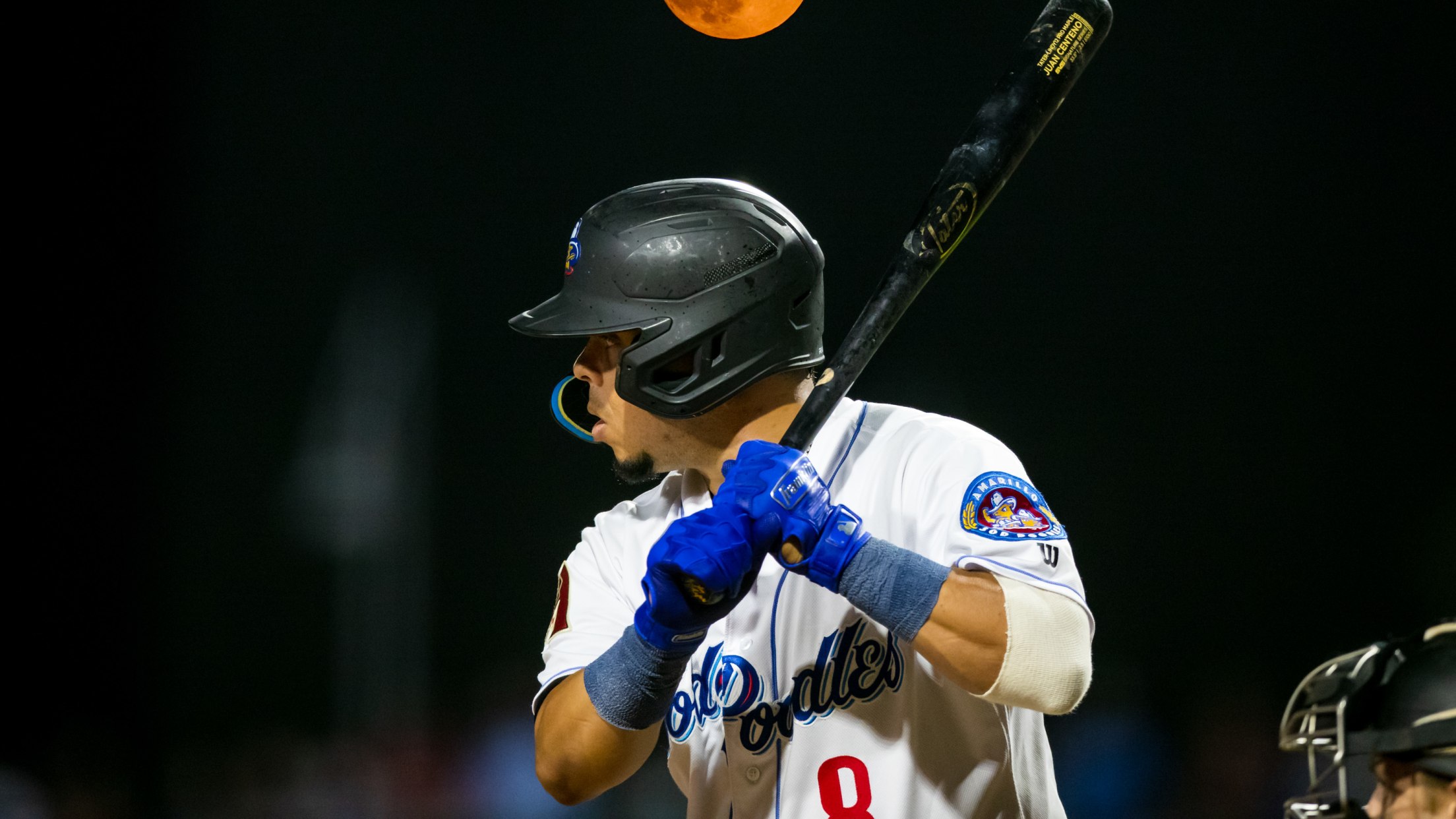 San Antonio, Texas - Amarillo began their final regular-season series of the 2022 season with a comeback win over the San Antonio Missions. After falling behind 3-0 after the fourth inning, the Sod Poodles used four unanswered runs to claim a 4-3 win on Tuesday night. Neither team was able
Centeno Walks Off Travs In Game Two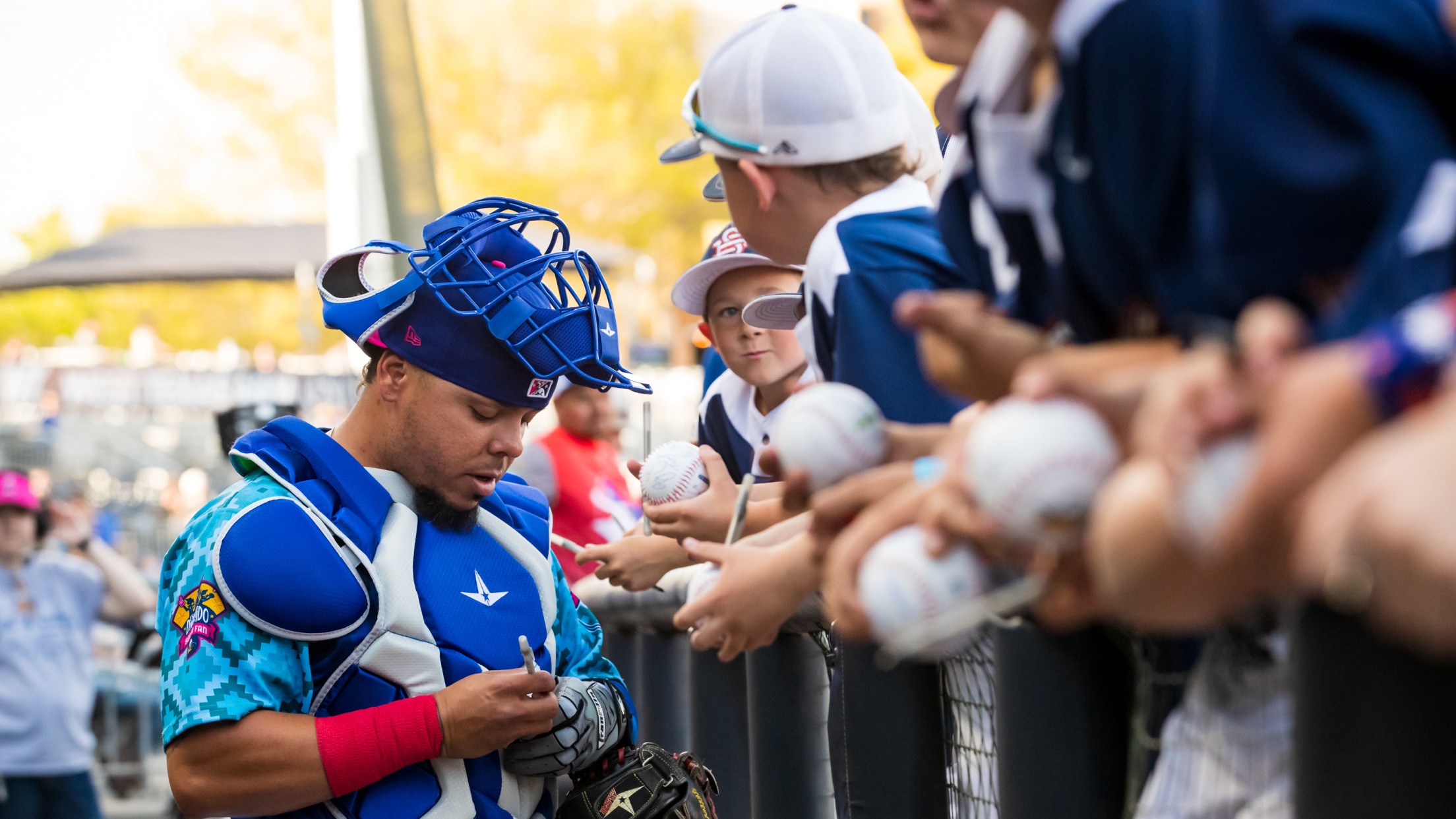 Amarillo, Texas - The Sod Poodles evened their series against the Arkansas Travelers (Double-A, Seattle) on Wednesday night. Wearing their Pointy Boots de Amarillo jerseys, Amarillo clawed their way back from a 5-run deficit to take down the Travs in extra innings. Arkansas jumped out to a three-run lead with
Sod Poodles Drop Extra-Innings Battle to Hooks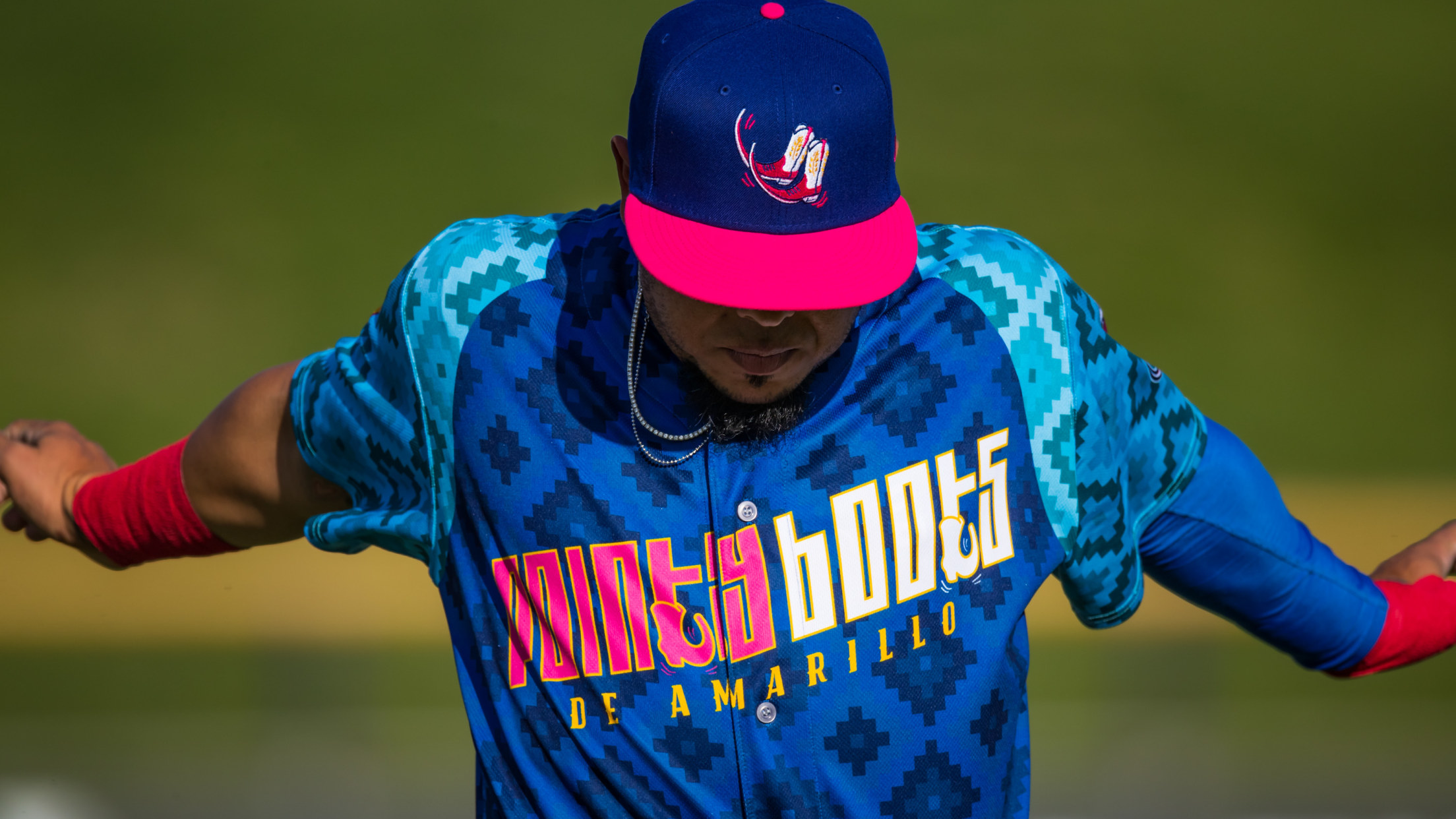 Corpus Christi, Texas - The Sod Poodles fell to a walk-off sacrifice fly in the 10th inning on Saturday night in a 9-8 loss to the Corpus Christi Hooks. Amarillo collected 15 hits, led by a three-hit night from SS Jordan Lawlar. The Sod Poodles offense got cooking in the
Sod Poodles Early Runs Lead To Friday Night Win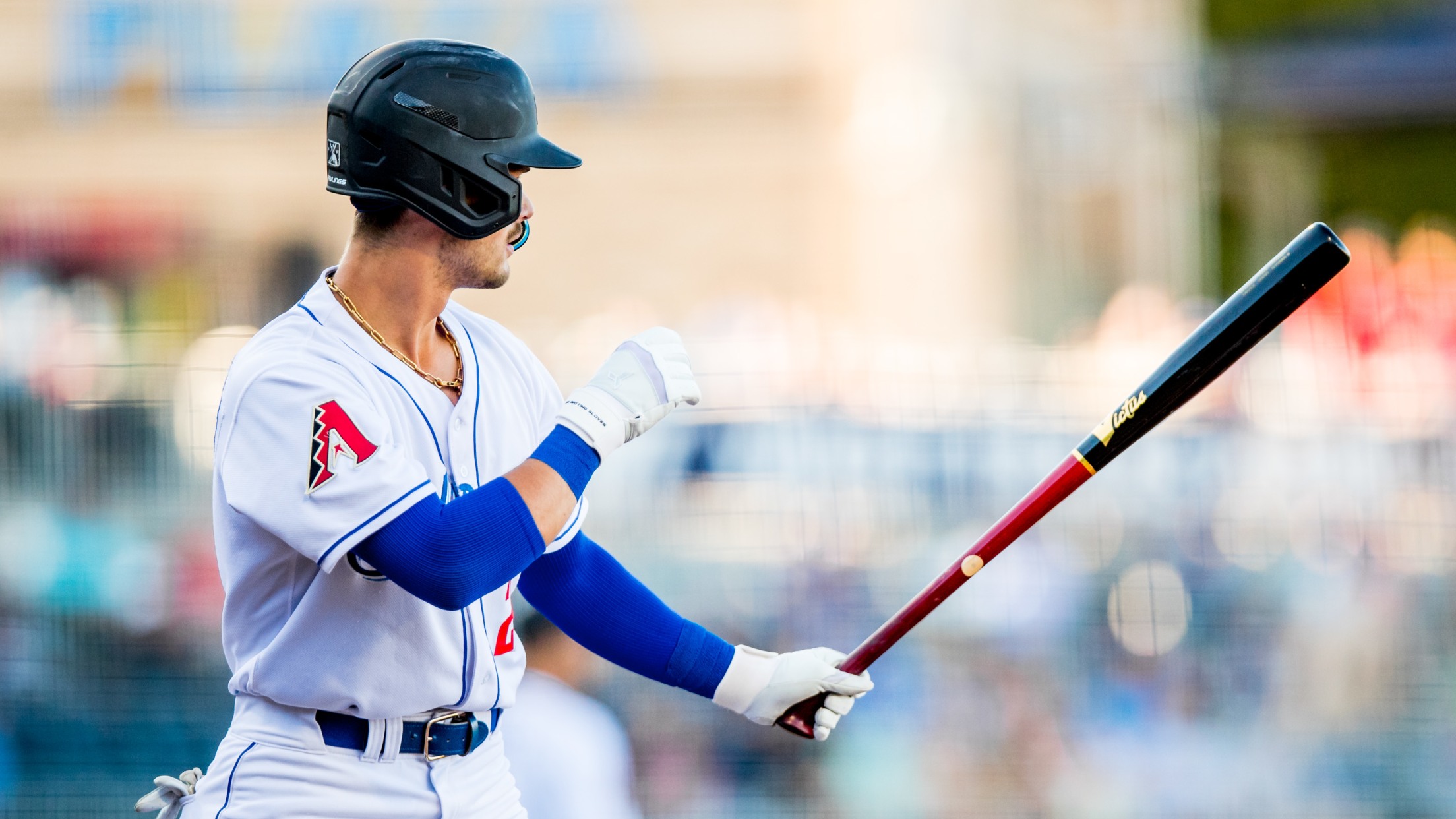 Corpus Christi, Texas - The Amarillo Sod Poodles were paced by early runs as they held on to take down Corpus Christi 6-5 on Friday night at Whataburger Field. Deyni Olivero got the start on the mound for the Sod Poodles and tossed five scoreless innings with four strikeouts as
Centeno Plates Five In Game-One Victory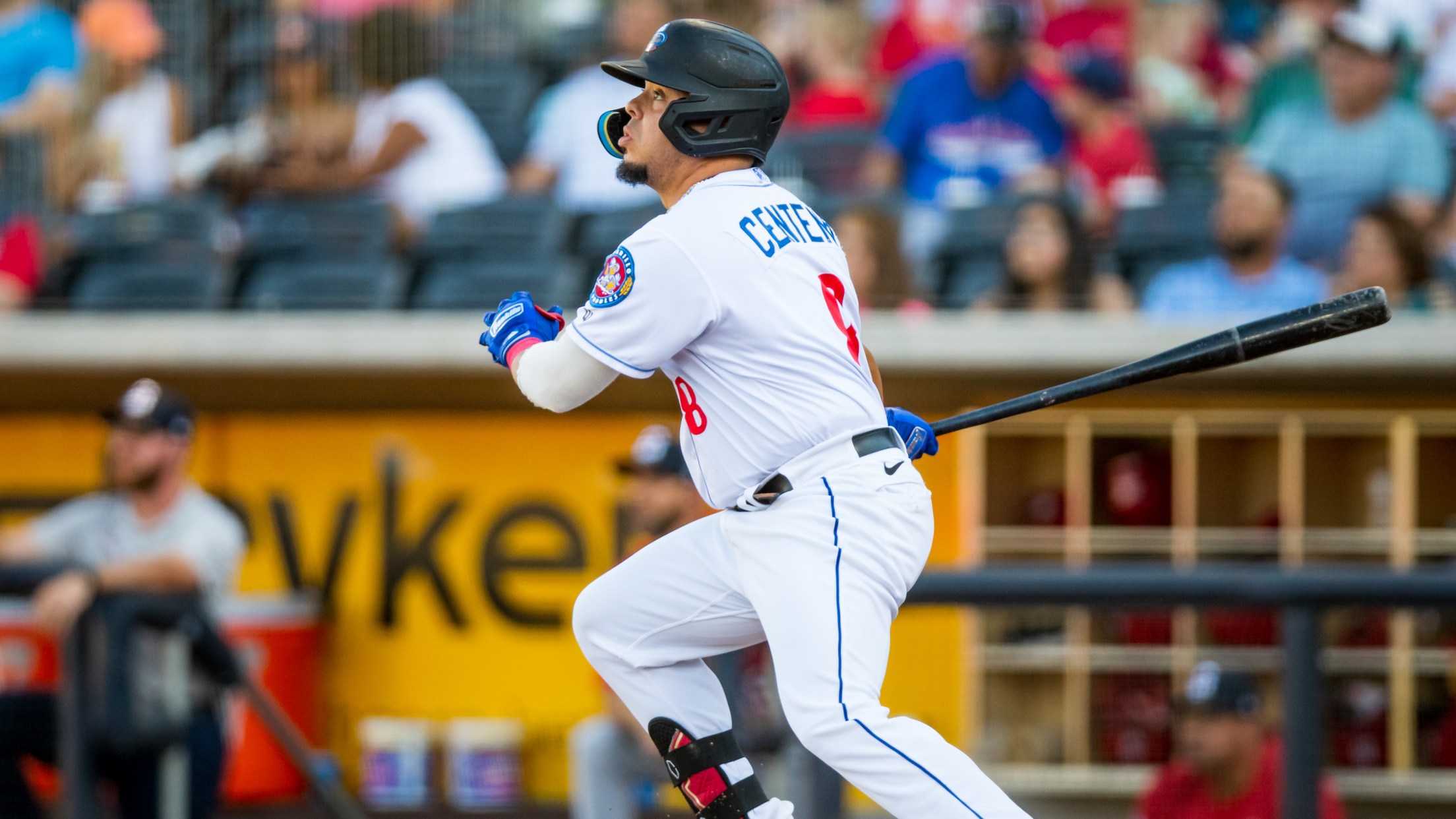 Midland, Texas - Juan Centeno tallied five RBI and Blake Rogers made his 100th career appearance with Amarillo as the Sod Poodles (52-57) defeated the Midland RockHounds (56-53) on Tuesday night. Slade Cecconi (6-5) earned the win and the offense racked up 16 hits. The Soddies got things started with
Late Rally Not Enough As Sod Poodles Split Series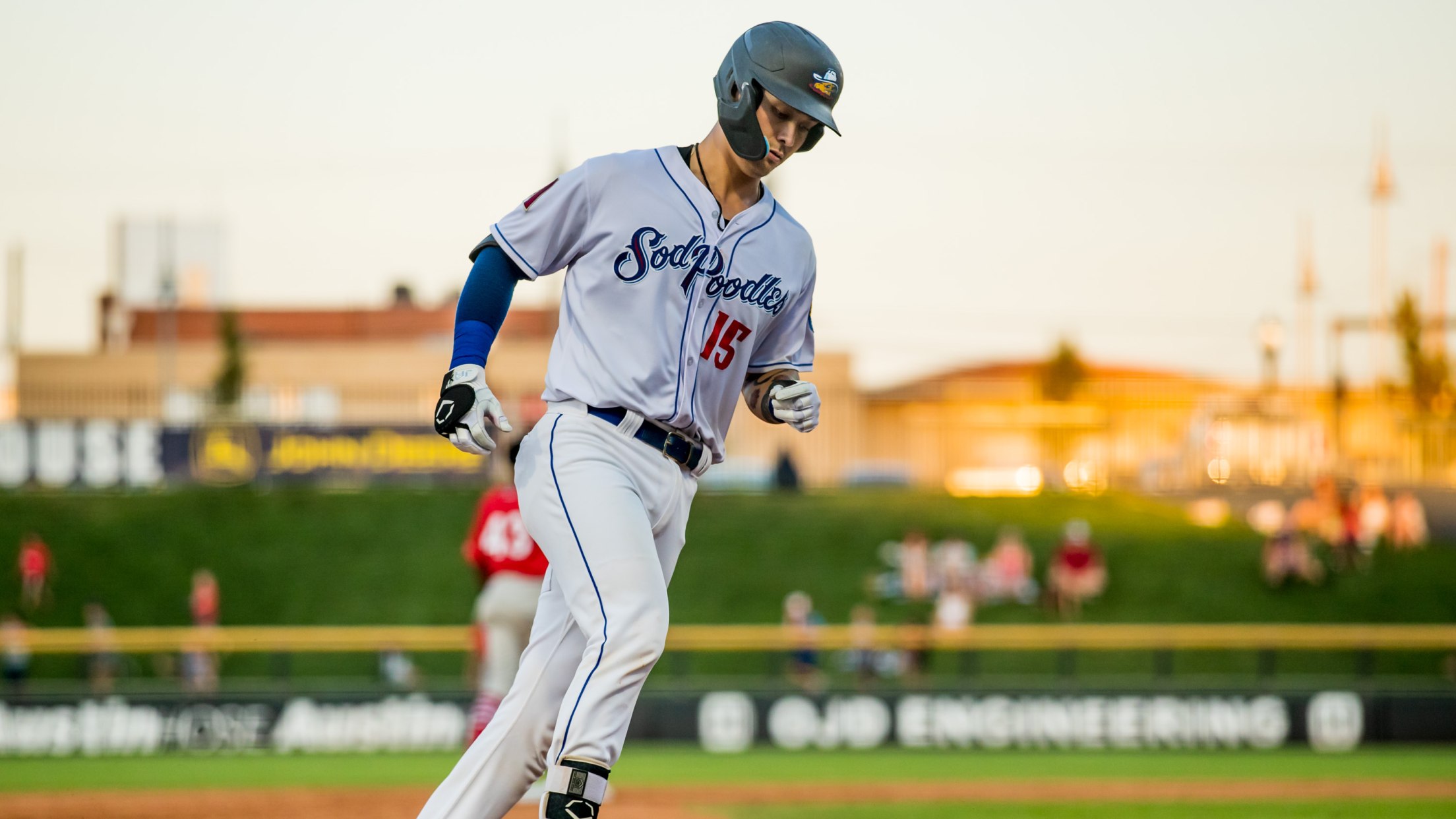 Amarillo, Texas - The Amarillo Sod Poodles dropped their Sunday evening contest with the Springfield Cardinals to end a six-game homestand. The St. Louis Cardinals Double-A affiliate jumped out to a seven-run lead after the fourth inning and had it to a 10-run lead after the sixth. The Soddies battled
Sod Poodles Rally But Fall 11-9 In Game One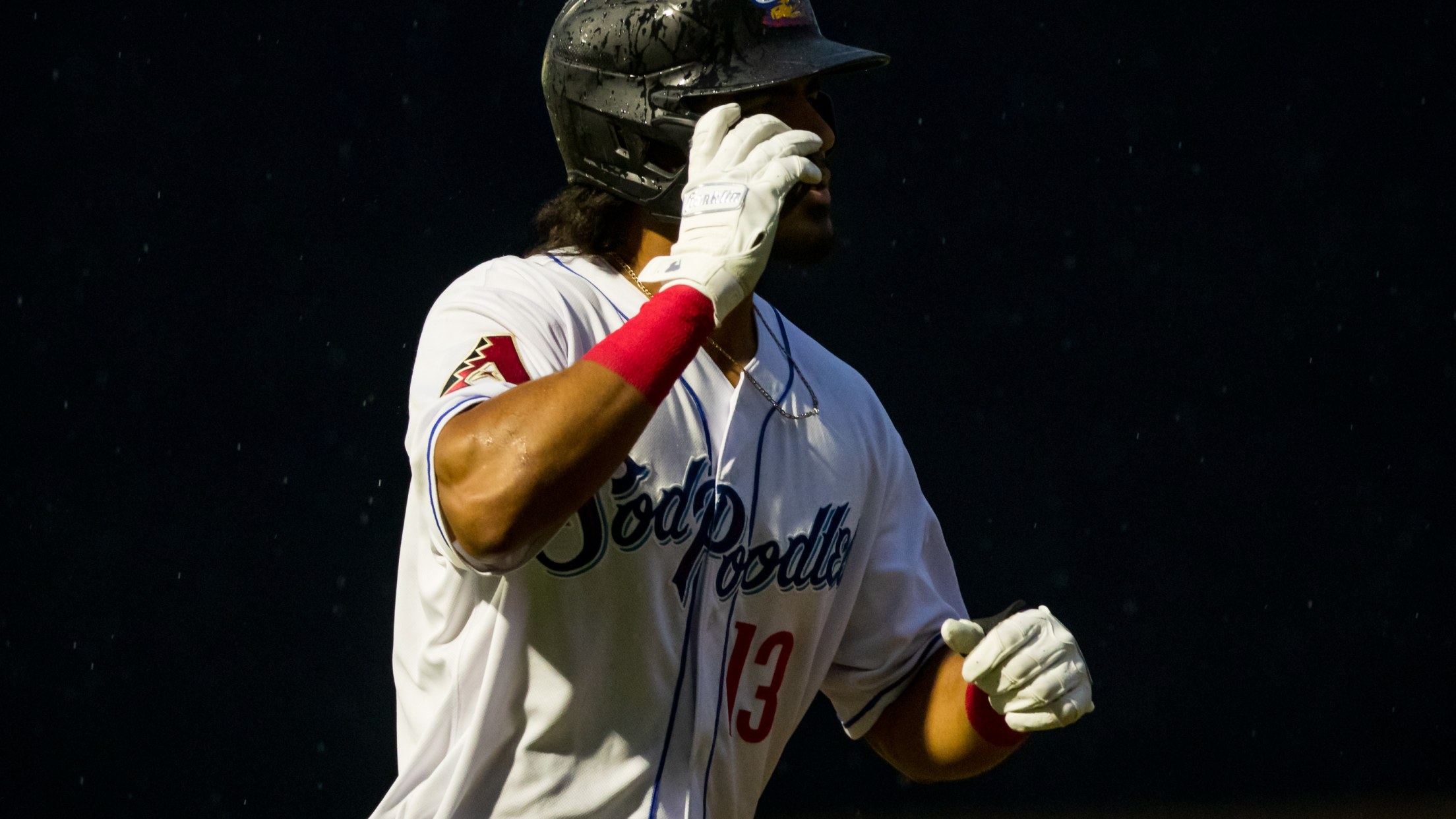 Amarillo, Texas – The Sod Poodles and Springfield Cardinals started their six-game set with a back and forth affair in downtown Amarillo on Tuesday night. Amarillo erased a five-run deficit in the seventh but dropped game one of the series after the Cardinals plated two late runs in the ninth.
Amarillo Falls 11-2 On Saturday Night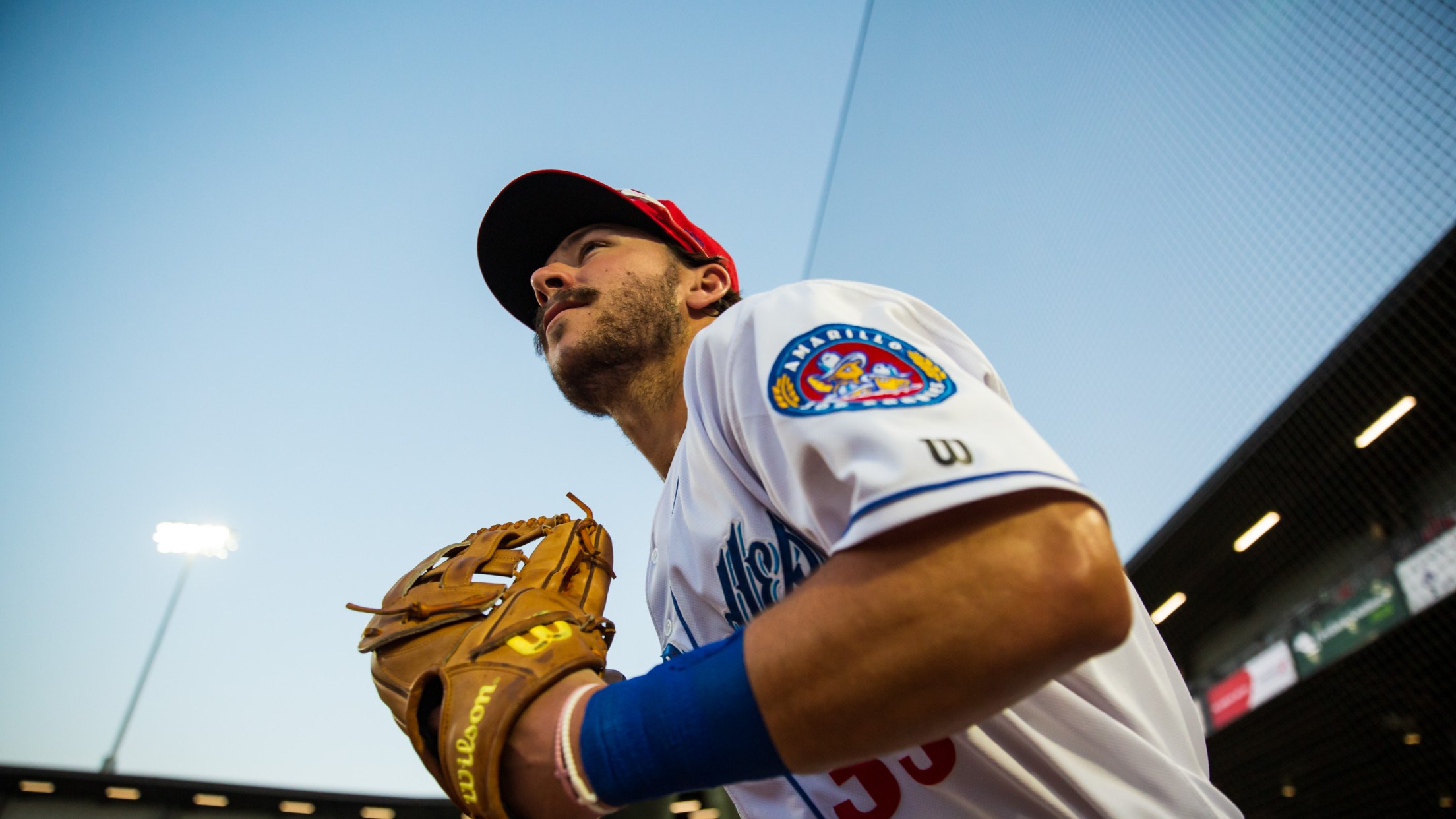 Frisco, Texas – The Sod Poodles lost their fifth straight to start their series against the Frisco RoughRiders from Riders Field. The Sod Poodles trailed early but cut the lead to just two before the Texas Rangers Double-A affiliate rattled off seven unanswered runs to close out Saturday's game. Amarillo
Sod Poodles Start Fast, Drop Game Two
Enriquez, Barrosa Extend Hit Streaks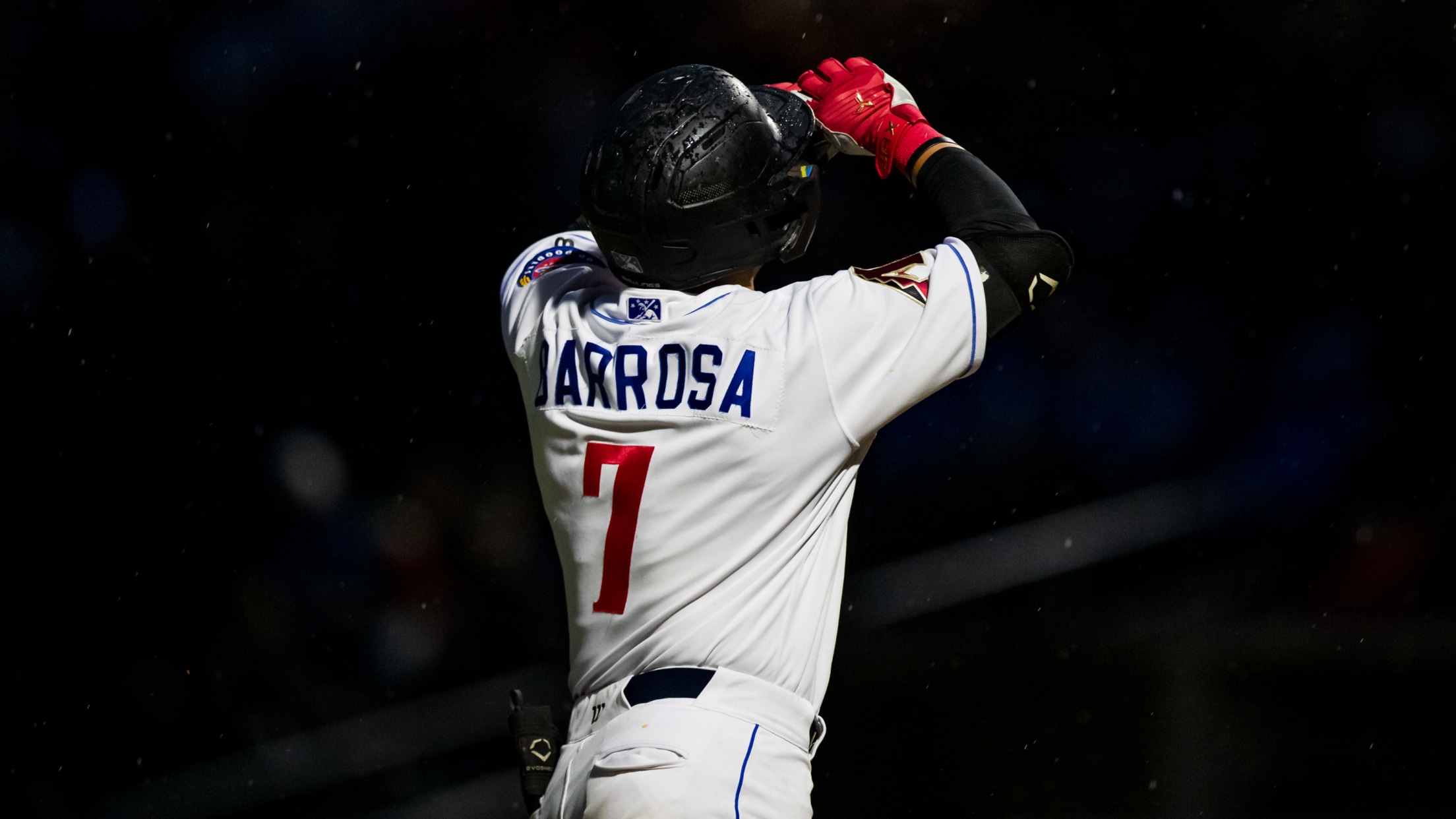 Frisco, Texas – Amarillo came out of the gate swinging, jumping out to an early lead on Wednesday night. The Sod Poodles held their lead into the sixth inning where a late flurry propelled the RoughRiders to a game two win. After trailing for the entirety of game one last
Soddies Hurt By Long Ball In 7-5 Loss
Centeno Collects Three Knocks In Loss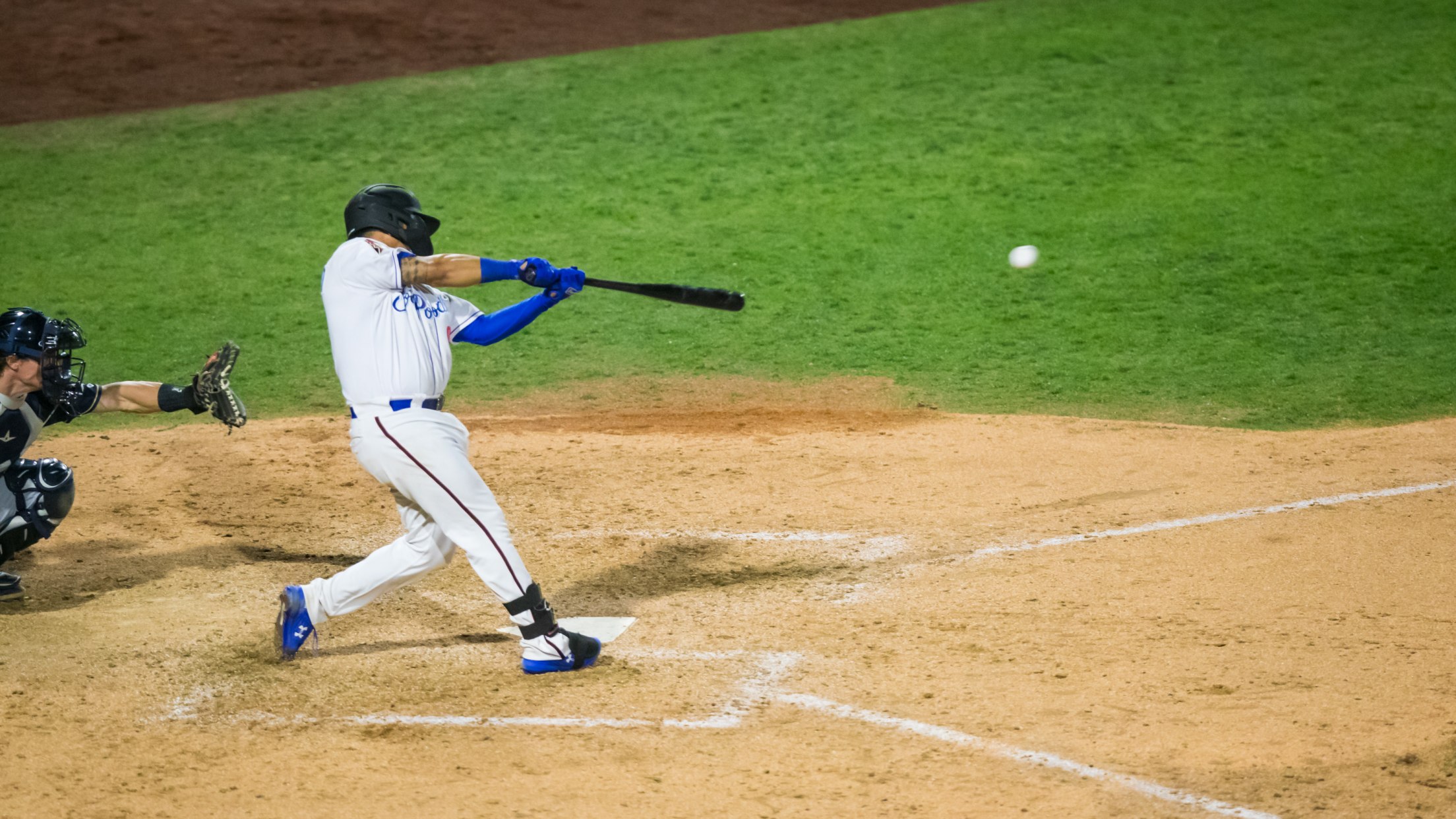 Amarillo, Texas – The Sod Poodles dropped Saturday night's contest to the Corpus Christi Hooks by a score of 7-5. Amarillo drew within one run of the lead in the 7th after a home run but was unable to claw their way in front. Corpus Christi pushed the first run
Sod Poodles Sink Hooks By 13
Largest Winning Margin This Season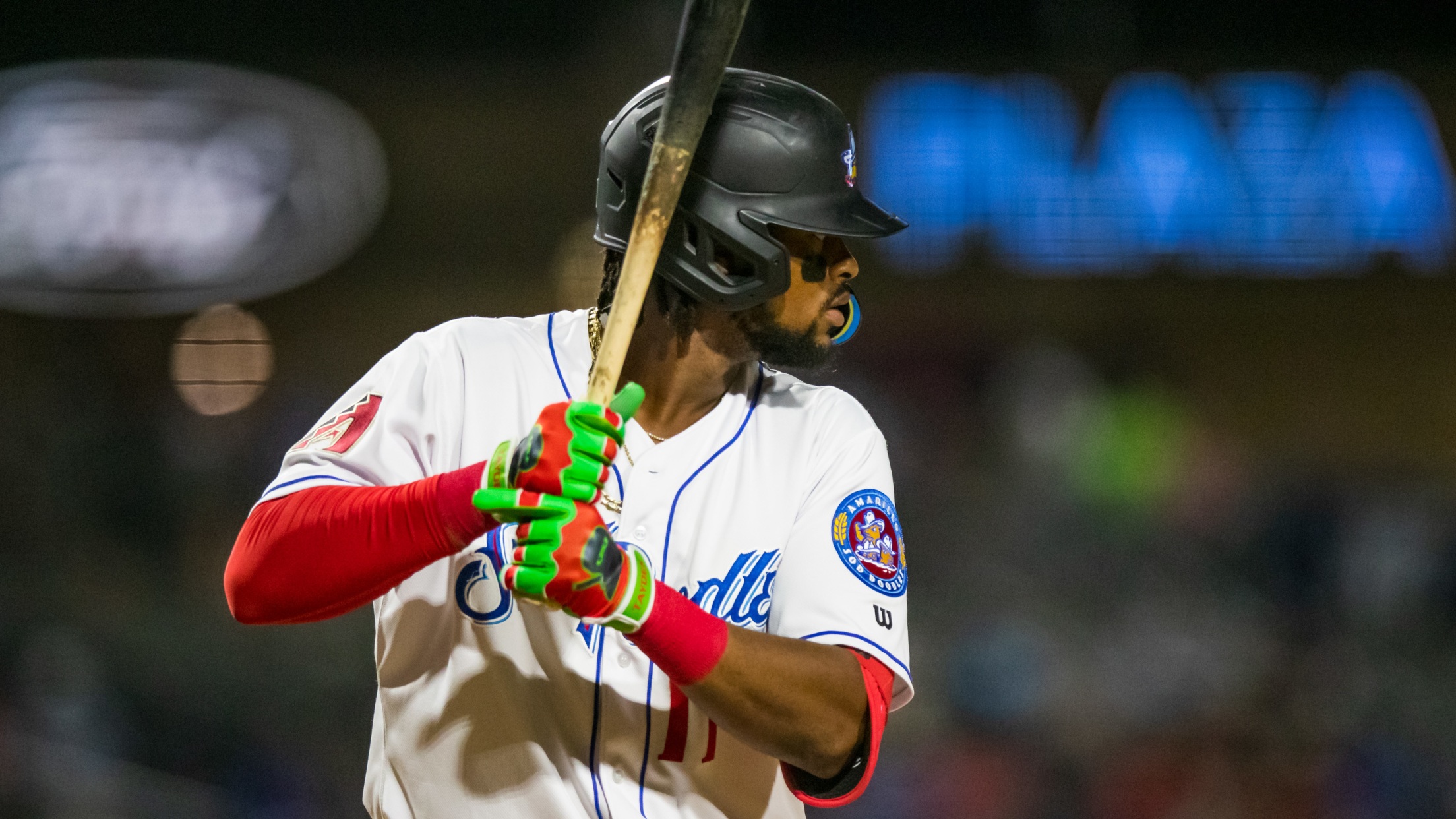 Amarillo, Texas – The Amarillo Sod Poodles collected 15 runs on 17 hits in a 15-2 victory over the Corpus Christi Hooks on Thursday night, their largest margin of victory in 2022. Amarillo scored in six different innings and recorded their second-highest hit total of the season. After a 59-minute
Jarvis Strikes Out 10, Sod Poodles Fall In Extras
Jarvis' 10 Strikeouts Match Season-High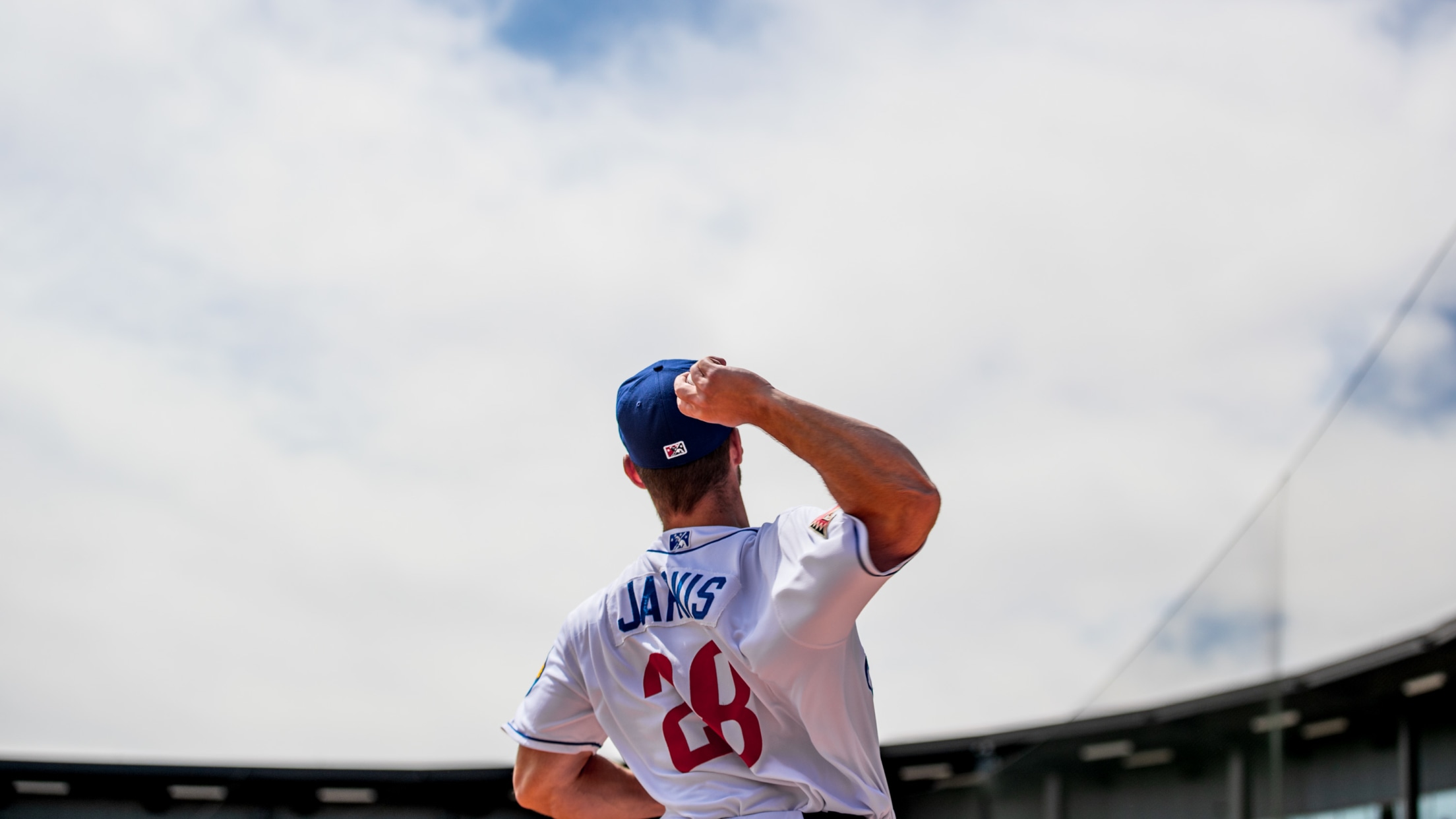 Amarillo, Texas – Starting pitcher Bryce Jarvis racked up 10 strikeouts as the Amarillo Sod Poodles (45-47) fell to the Corpus Christi Hooks (41-51) in a 10-inning contest on Wednesday night, 7-2. Corpus Christi plated five runs in the top of the 10thto take game two. The Arizona Diamondbacks' No
Juan Centeno Walks Off Missions in Series Opener
Tawa, Centeno, English Go Yard On Tuesday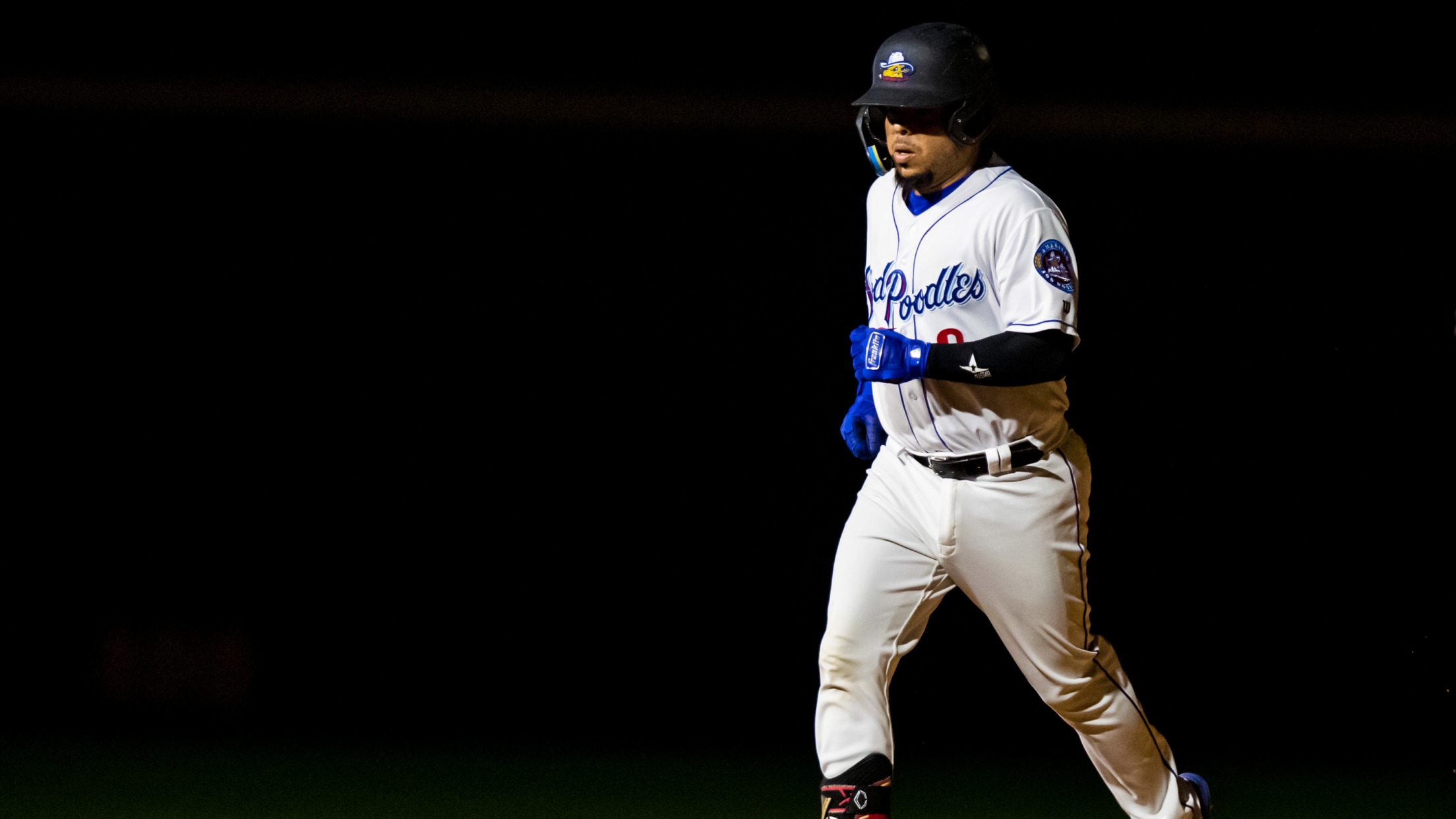 Amarillo, Texas – The Amarillo Sod Poodles climbed out of an early three-run deficit to take the series opener against their fellow Texas League South Division foe, the San Antonio Missions. A trio of home runs and 10 total hits powered the Soddies to victory on Tuesday night in downtown
Four-Run 10th Leads Amarillo To Victory
Diaz Tallies Three Hits, Centeno Homers Again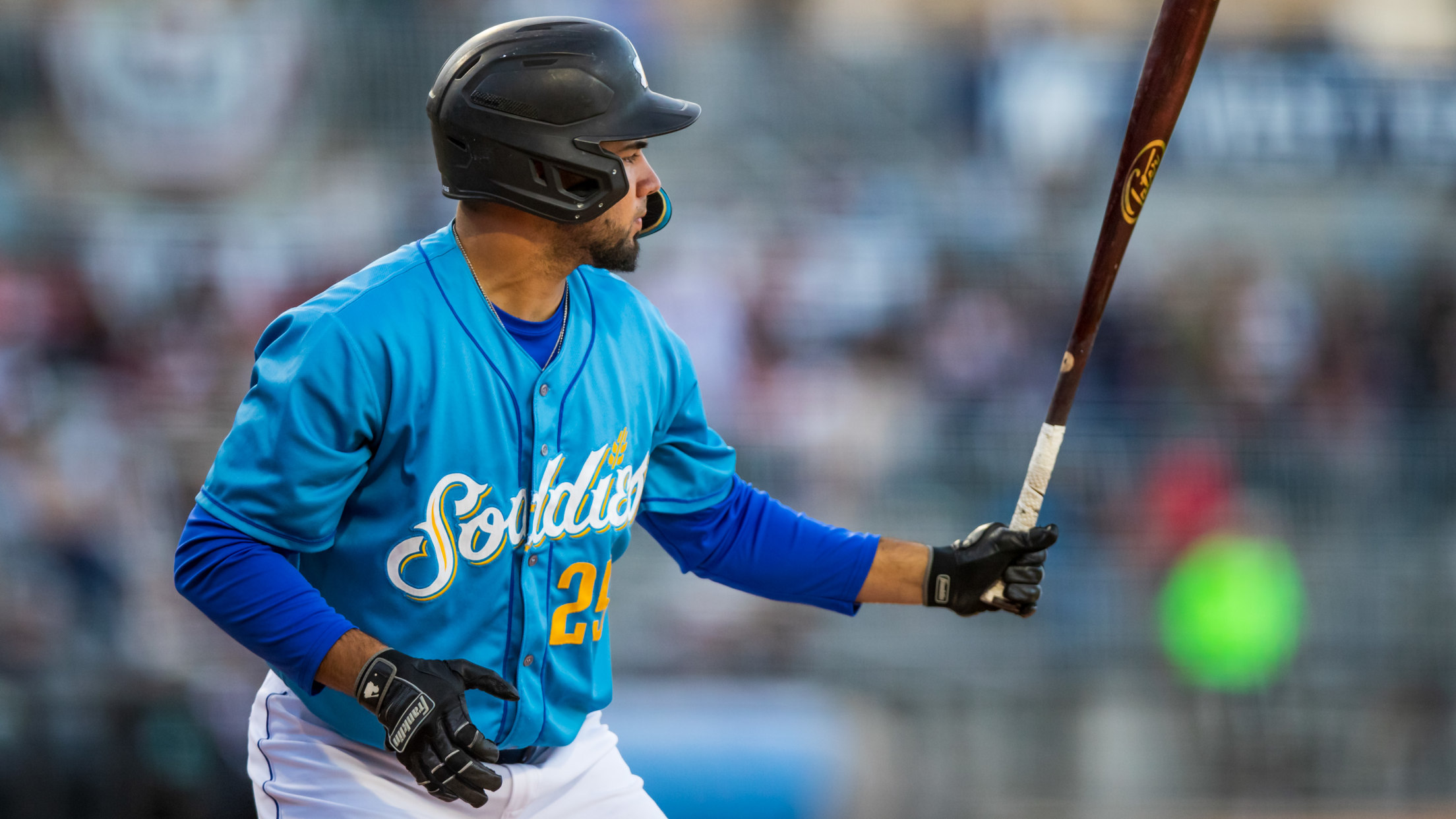 Wichita, KS – One night after being walked off in the 11th, the Amarillo Sod Poodles secured a 6-3 extra-innings victory over the Wichita Wind Surge on Saturday night, powered by a four-run 10th inning. The Sod Poodles out-hit the Wind Surge 11-7 and were led by a seven-inning, two-run
Sod Poodles Fall On 11th-Inning Walk-Off
Soddies Suffer 6th Walk-Off Loss This Season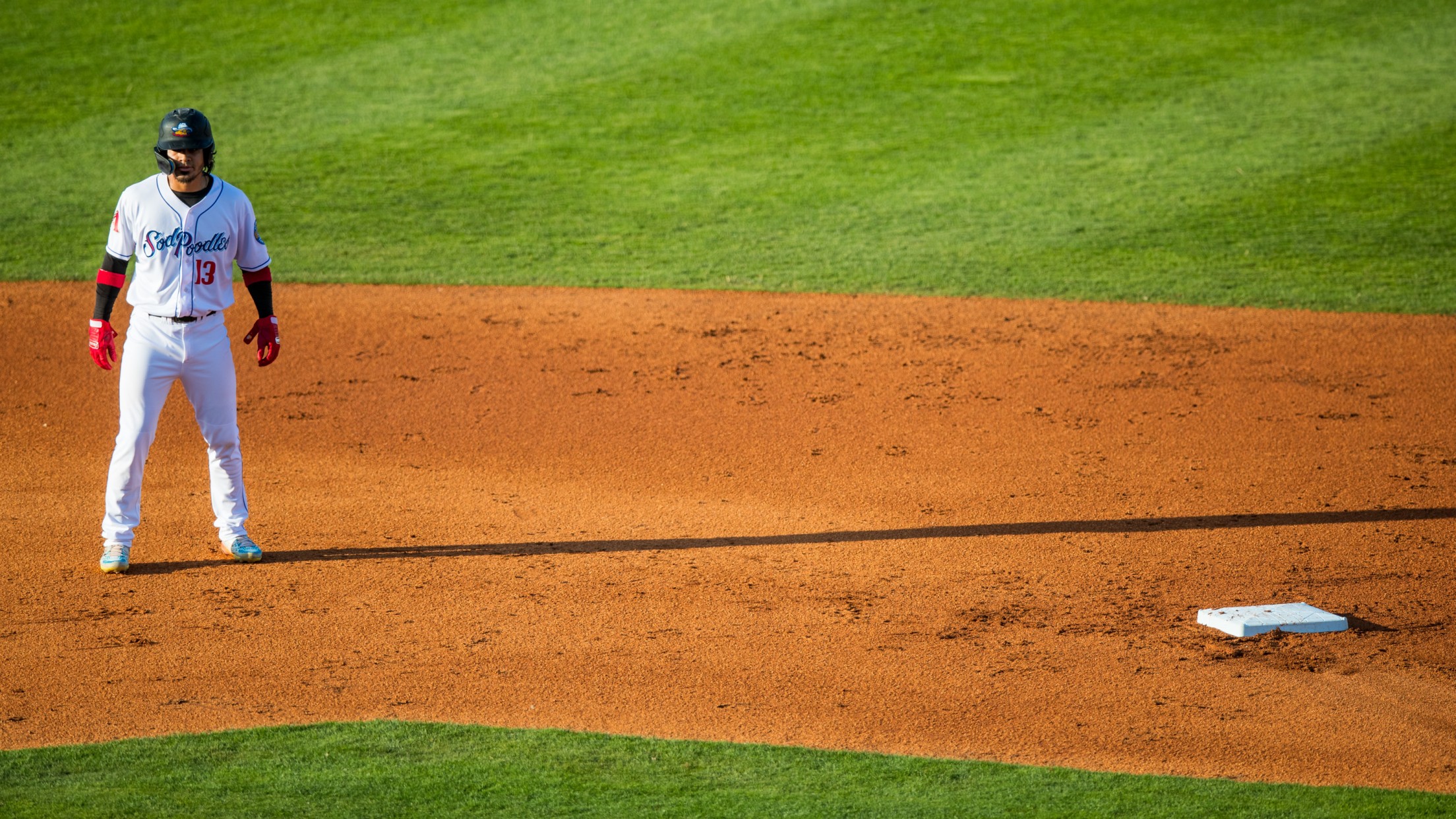 Wichita, KS – The Amarillo Sod Poodles were defeated 6-4 on Friday night by the Wichita Wind Surge after a walk-off three-run home run in the bottom of the 11th inning. The Sod Poodles scored in the 10th and 11th, but RHP Blake Rogers allowed four runs in extra innings
Sod Poodles Take Series Lead In Wichita
Centeno, Cedeno Each Homer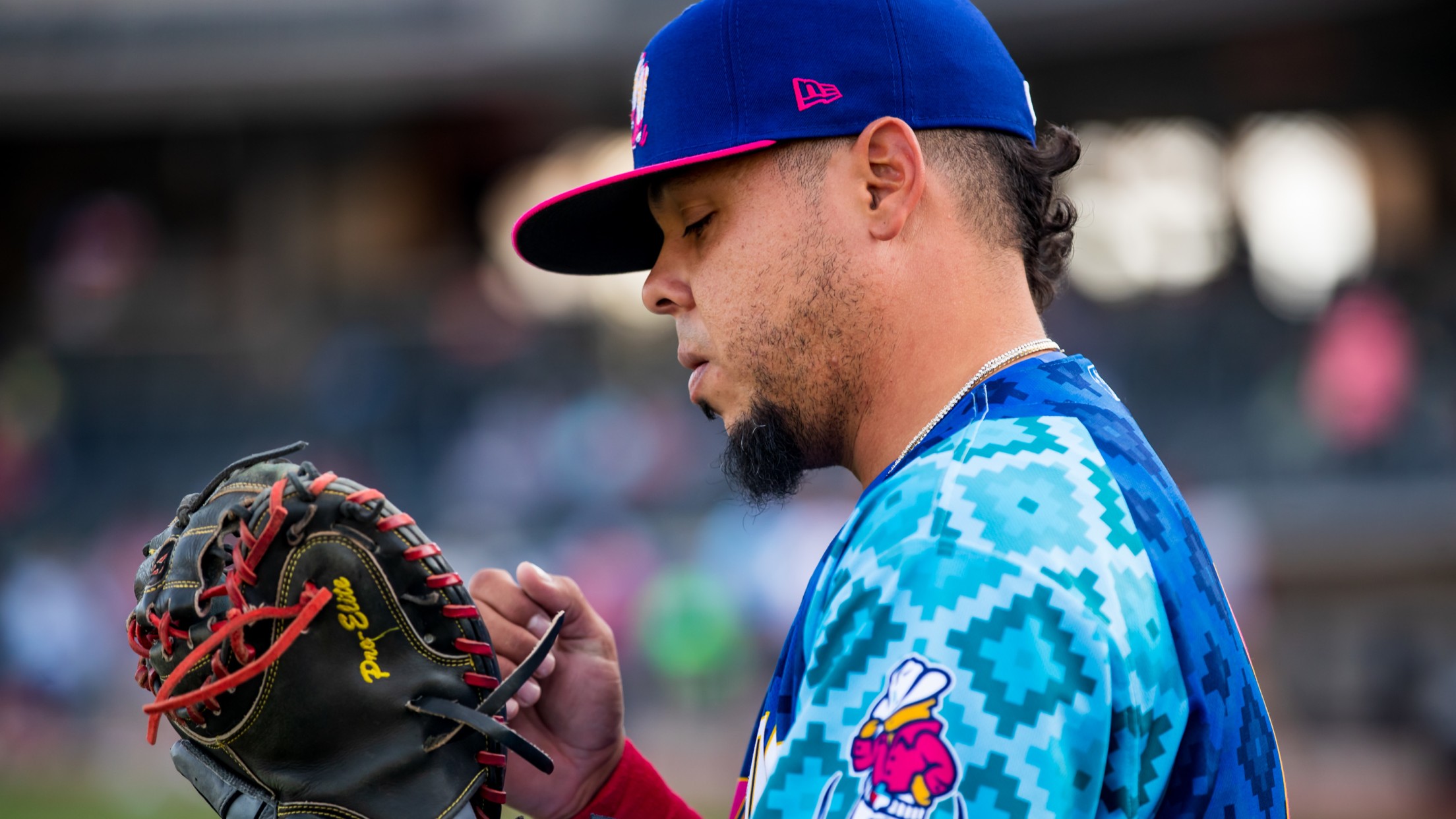 Wichita, KS – Twelve hits and two home runs powered the Sod Poodles to a 2-1 series lead over the Wichita Wind Surge on Thursday night. Amarillo scored first and held on for a 6-3 wire-to-wire win at Riverfront Stadium. After a scoreless first inning, Juan Centeno put the Soddies
Amarillo Falls 5-3 On Independence Day
Sod Poodles Return To Action On Wednesday, July 6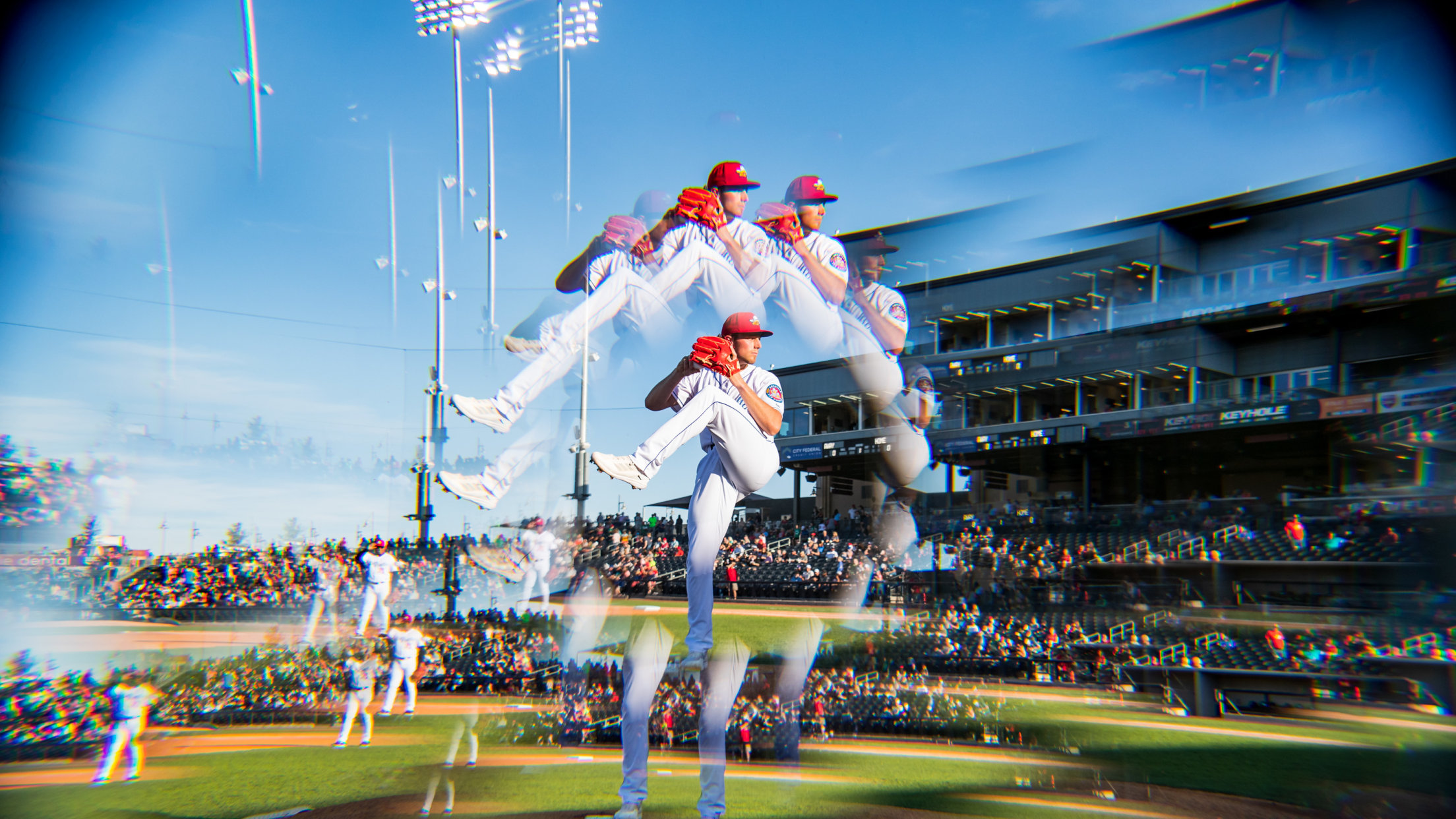 Wichita, KS – A rare Monday evening game did not go in favor of the Sod Poodles, dropping the opening game of a six-game set in Wichita 5-3 to the Wind Surge on the 4th of July. The Sod Poodles used a Wind Surge miscue in the top of the
Amarillo Wins Fourth Straight To Clinch Series
Soddies Powered By Four Homers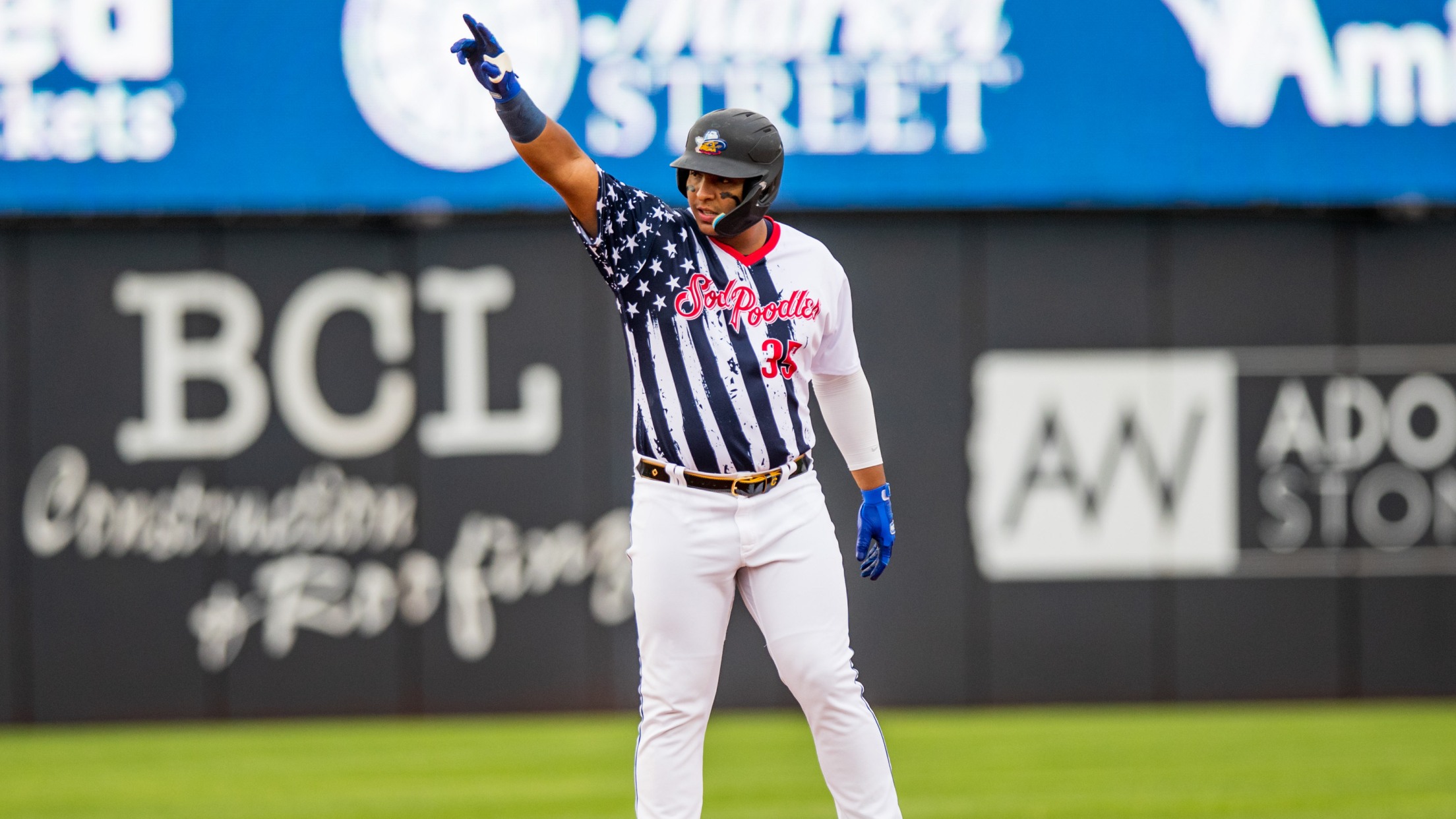 Amarillo, TX – The Amarillo Sod Poodles (36-39) secured their fourth straight victory in a 13-12 win over the Northwest Arkansas Naturals (32-41) on Saturday. A run was scored in 11 separate half-innings, but the Sod Poodles were powered by four home runs and two four-run innings. Jeff Bain (5-1)
Soddies Blast 5 HR In Losing Effort
Amarillo Sets Season-High For Homers In A Game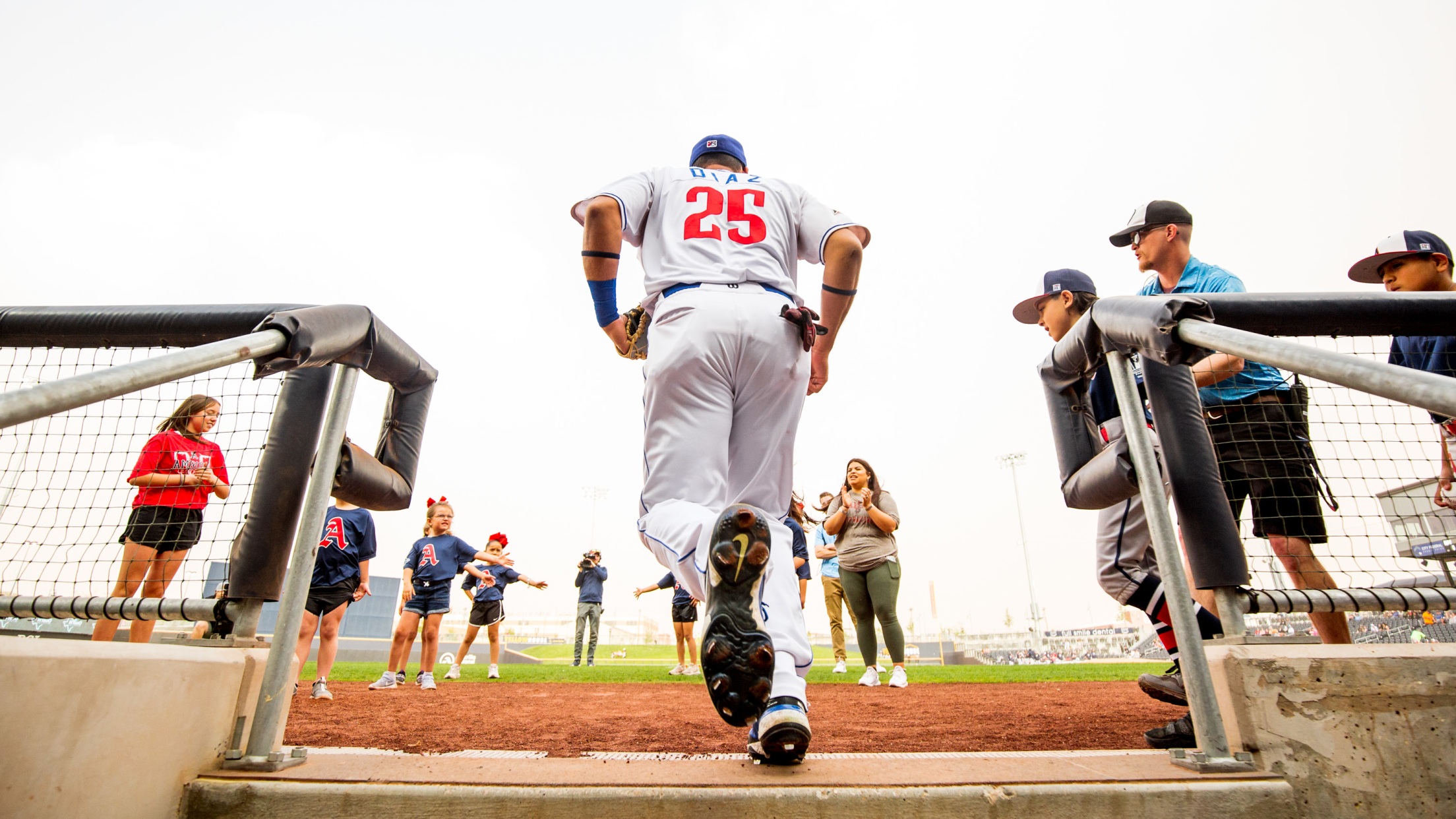 AMARILLO, Texas – The Amarillo Sod Poodles hit a season-high five home runs on Saturday night, but fell just one run short of the comeback in a 12-11 defeat to the Midland RockHounds on Saturday, May 7 at HODGETOWN. The Sod Poodles went down 8-0 after two innings and scored
Five Run Ninth Rallies Sod Poodles To Win
Centeno, Diaz Provide Run Support In Late Innings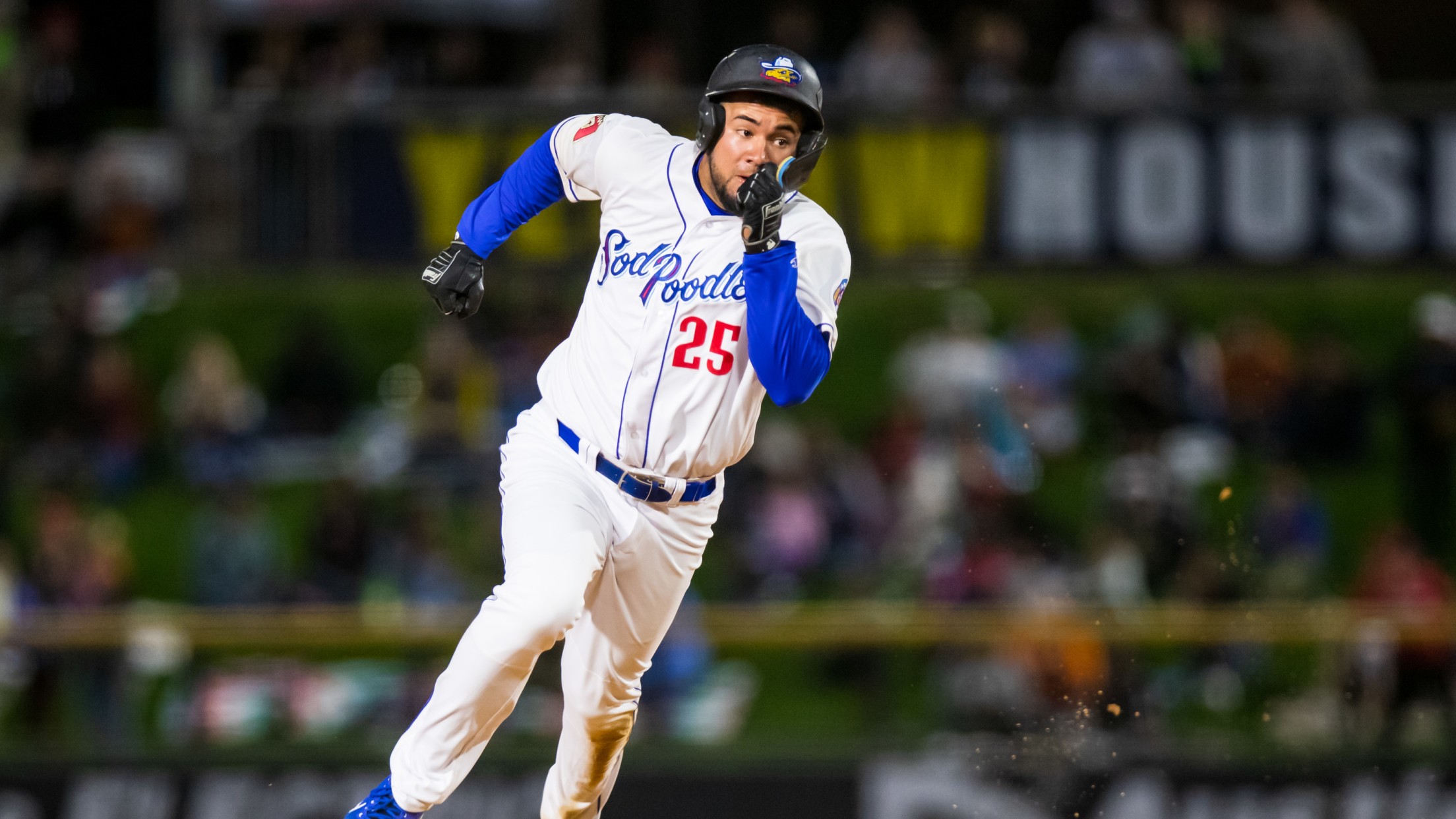 Springdale, Ark – The Amarillo Sod Poodles took a game advantage in their six-game series against the Northwest Arkansas Naturals after storming in front with a five-run ninth inning on Thursday night. Similar to how Wednesday's game went, the two teams matched runs until the Sod Poodles' offense proved too
Five-Run 11th Inning Sparks Soddies In Series Opener
Sod Poodles Start Road Trip With Extra Innings Win Over NW Arkansas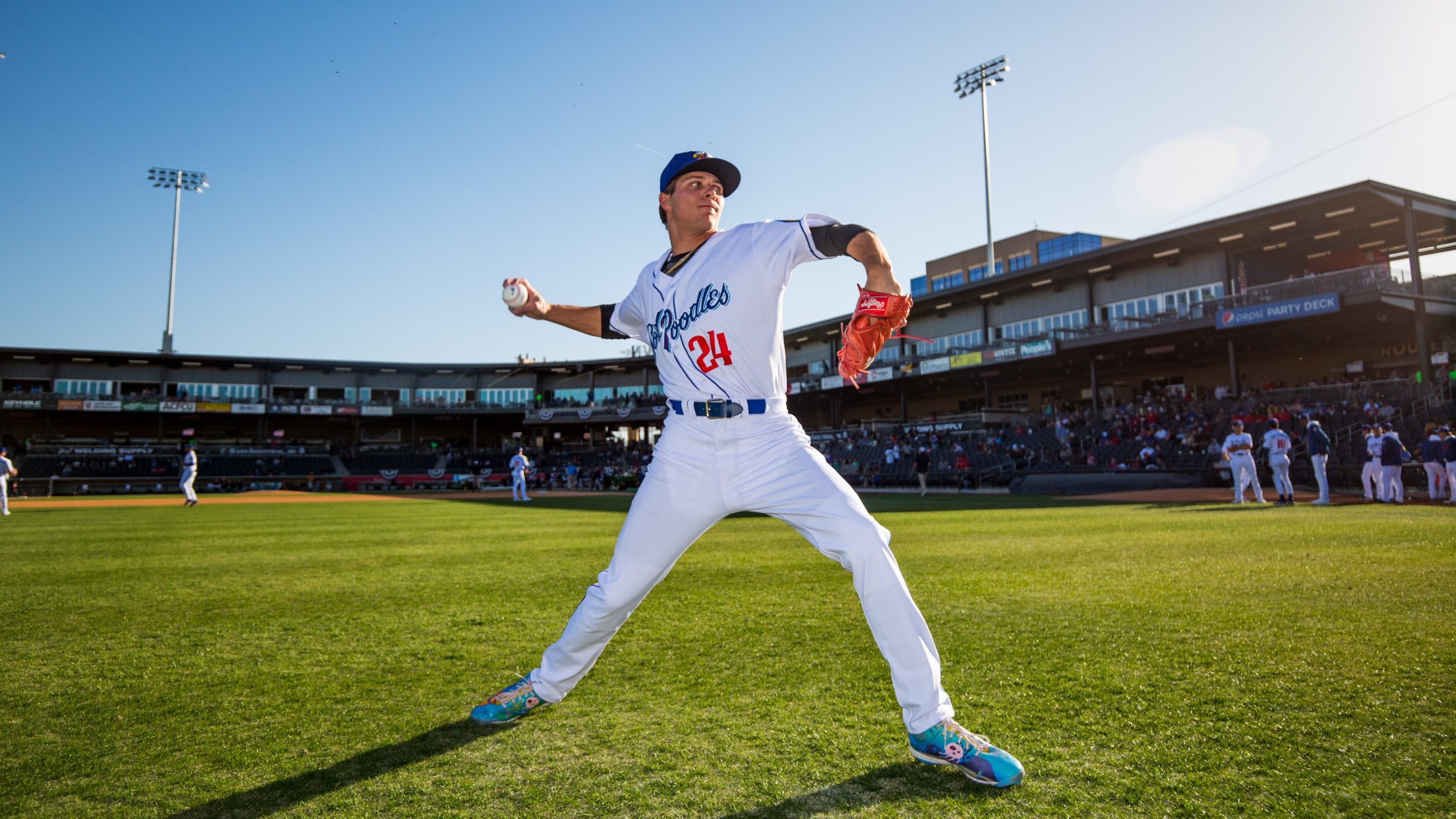 Springdale, ARK – The Amarillo Sod Poodles were victorious in game one against the Northwest Arkansas Naturals in extra innings by a final score of 6-5. Amarillo led 1-0 entering the 9th and nine combined runs were scored in the 11th. In a pitching duel through the first six innings,
Soddies Trounce Missions To Start Homestand
Amarillo Sets Offensive Highs In 2022 After Barrage Of Runs, Hits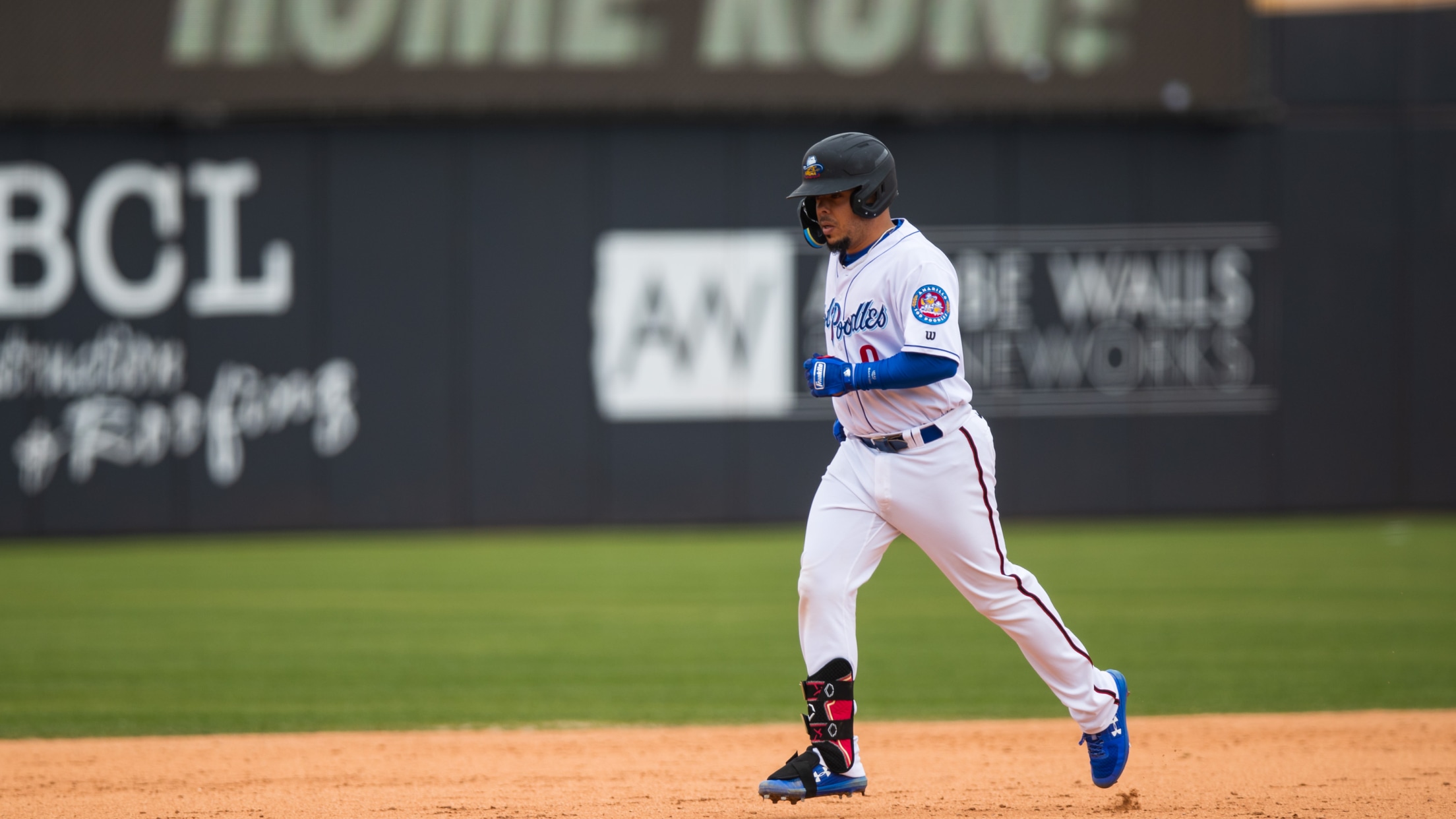 Amarillo, TX – The Amarillo Sod Poodles defeated the San Antonio Missions 19-10 on Tuesday morning at HODGETOWN in a marathon game that featured 31 combined hits and eight HR. Amarillo rewrote their 2022 record books, notching a season-high 19 runs, 16 hits, and four home runs, while also overcoming