Yanks' Contreras leads Pitchers of the Week
No. 13 prospect fanned 14 in 12 innings for Class A Charleston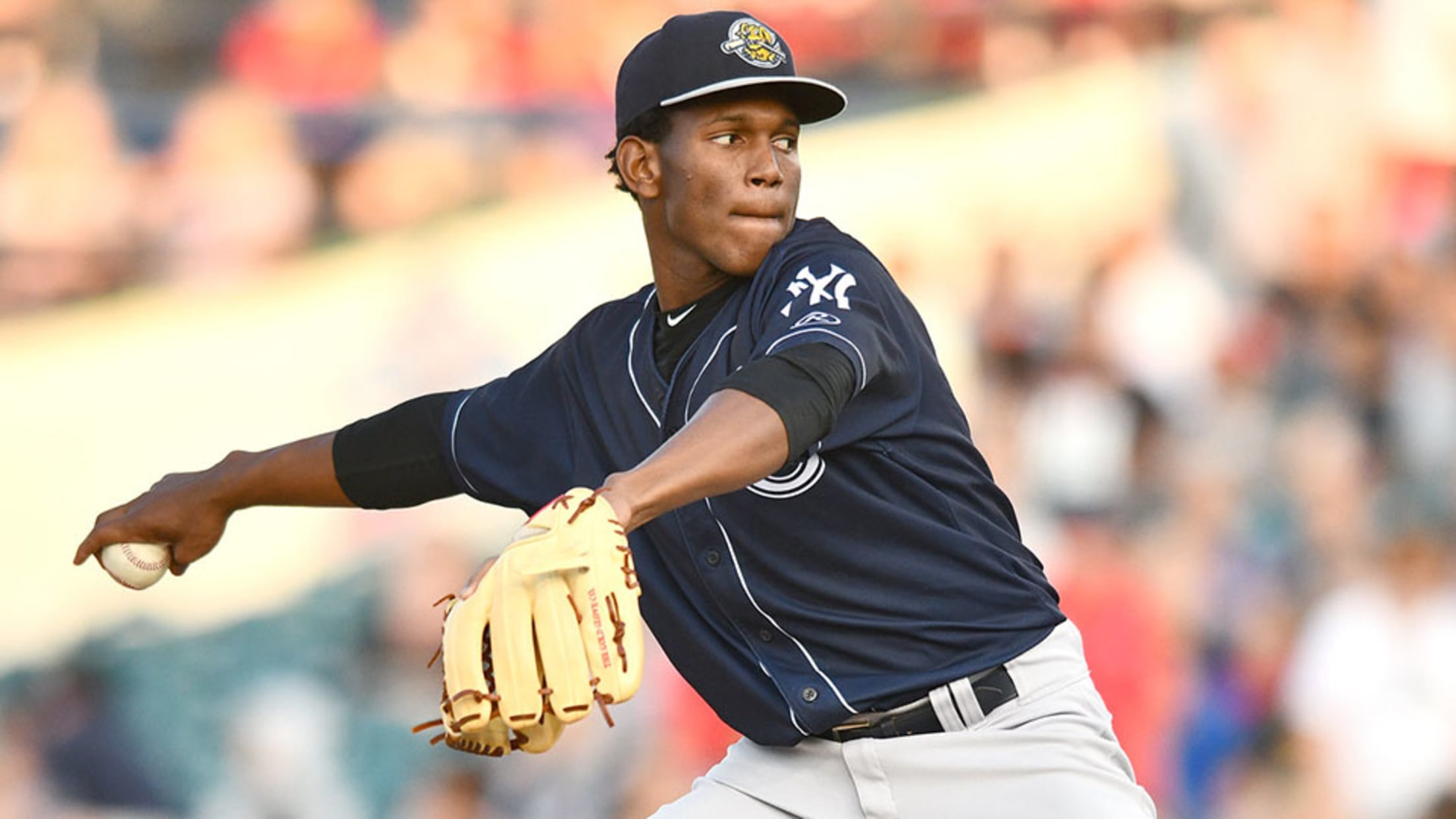 Roansy Contreras was the dictionary definition -- well, the baseball definition anyway -- of "quality" in the second half of the 2019 season. Now, he has more than just a sinking ERA to show for it.The Yankees' No. 13 prospect struck out 14 and allowed only one earned run in
Emanuel throws one-hit gem for Express
Astros left-hander retires last 21 batters, notches six strikeouts
As Kent Emanuel was in the middle of retiring the final 21 batters he faced on Tuesday night, one would assume there were all kinds of thoughts going through his mind.Not exactly.
Grizzlies' Emanuel turns in another gem
Astros left-hander on a roll since returning to rotation last week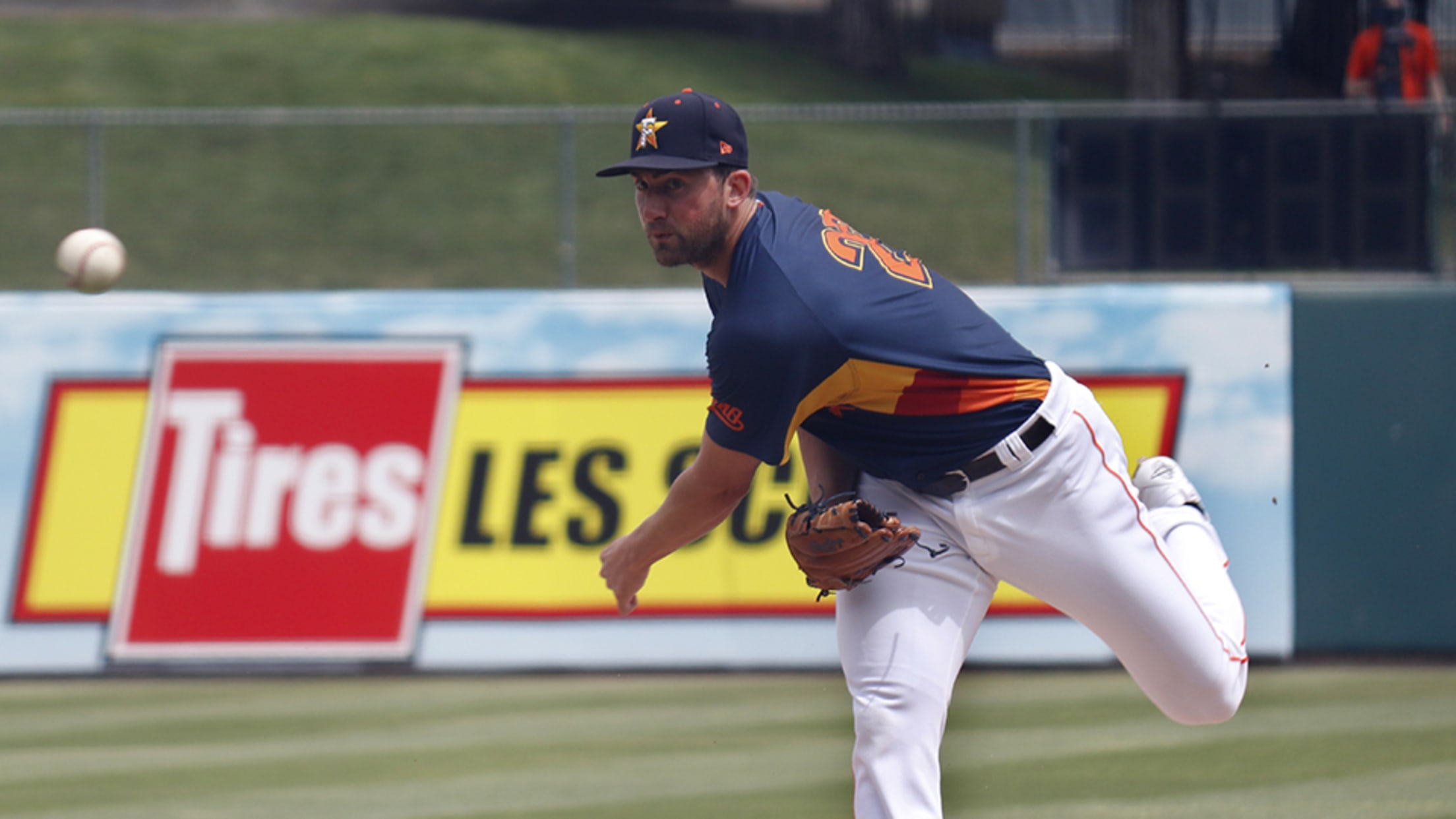 Kent Emanuel returned to the Grizzlies rotation last week. The way he's pitched, it'll be tough to get him out of it.The Houston left-hander delivered his second straight scoreless outing Monday, allowing three hits and two walks while fanning eight over six innings in Triple-A Fresno's 4-0 blanking of Las
Fresno cruises to a 4-0 win over Vegas thanks to Emanuel's gem
Kent Emanuel strikes out a season-high eight over six shutout innings; Pitching staff combines to punch out 13 batters on the night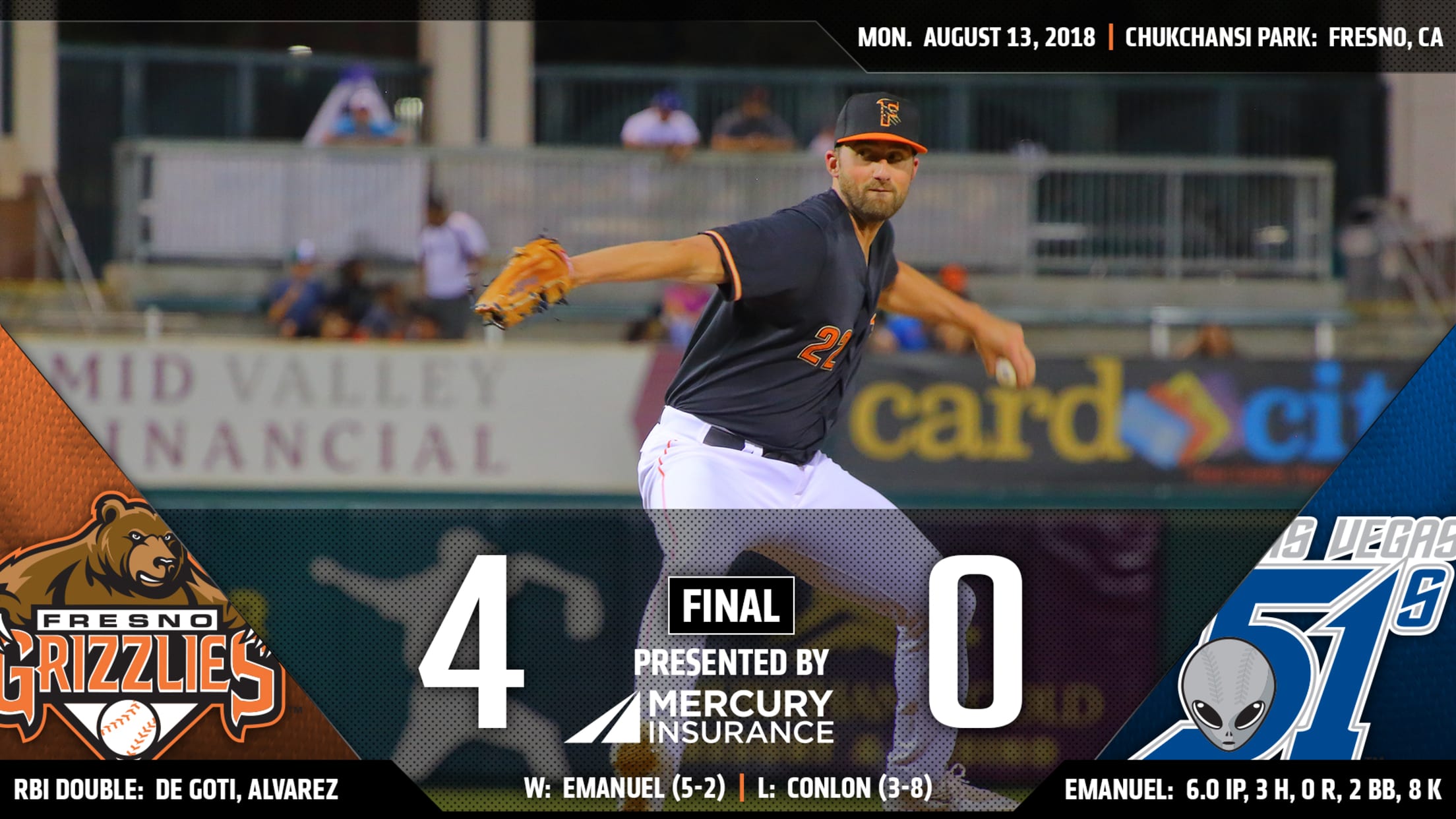 The Fresno Grizzlies (69-51) blanked the Las Vegas 51s (60-60) 4-0 Monday night from Chukchansi Park. For the first time since July 5th, the Grizzlies completed a shutout (also against the 51s). Fresno improved to 22-9 in series openers (12-4 at home) and dropped their magic number to 13. Starter
Four Fresno homers help in romp over Redbirds
Grizzlies scored all 12 runs on dingers; Kyle Tucker (2-run), Yordan Alvarez (3-run), A.J. Reed (3-run) and Jack Mayfield (grand slam) went yard in 12-3 win at Memphis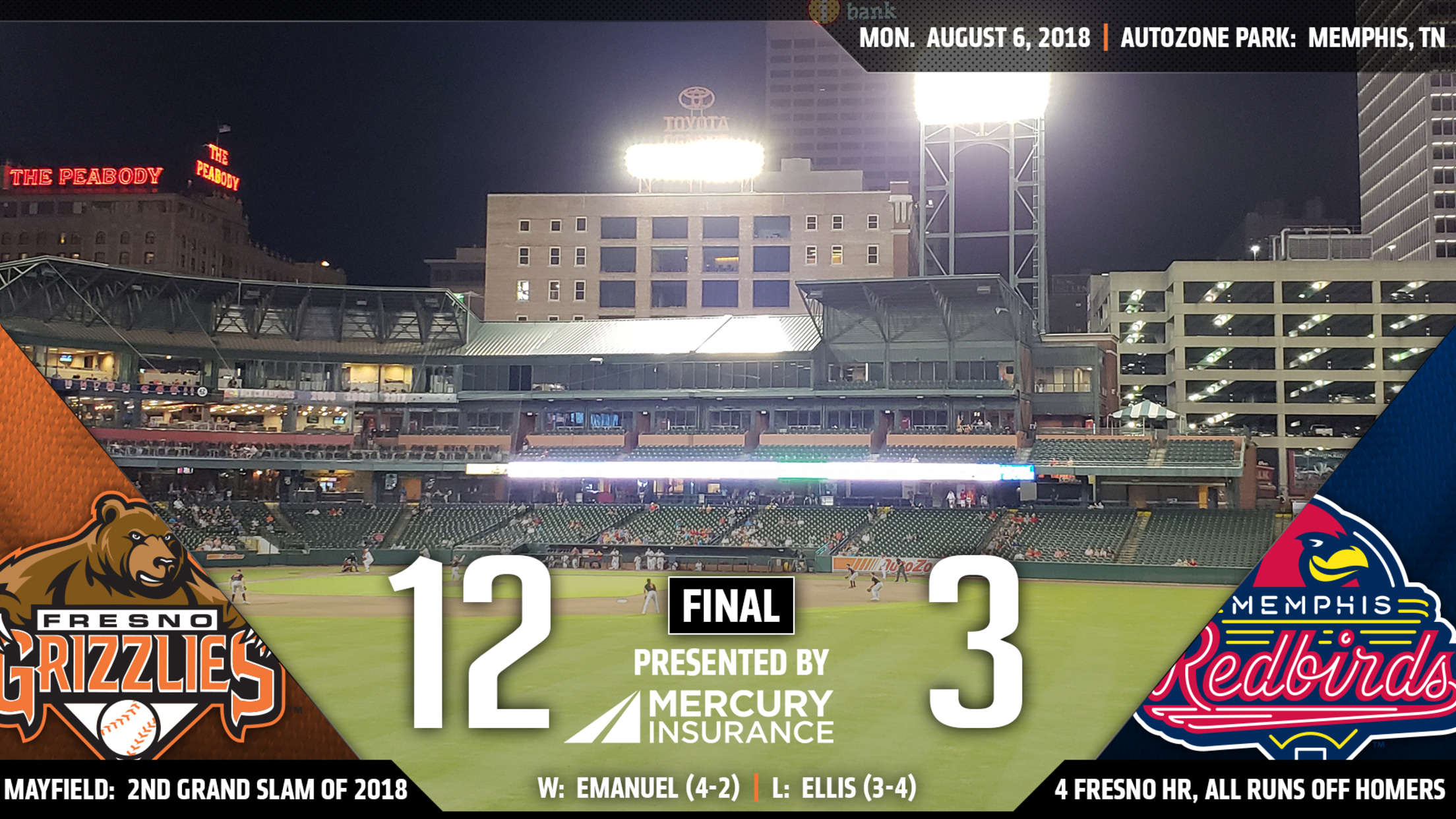 The Fresno Grizzlies (65-49) jumped out to another big lead early on Monday night in their visit to the Memphis Redbirds (71-43), but unlike Sunday's 5-0 lead which slipped away in an extra-inning loss, the Grizz kept the foot on the gas all the way to a 12-3 victory to
Grizz tame Cats 11-2 Friday night before record crowd
7th largest crowd (13,916) in Chukchansi Park history watches offensive outburst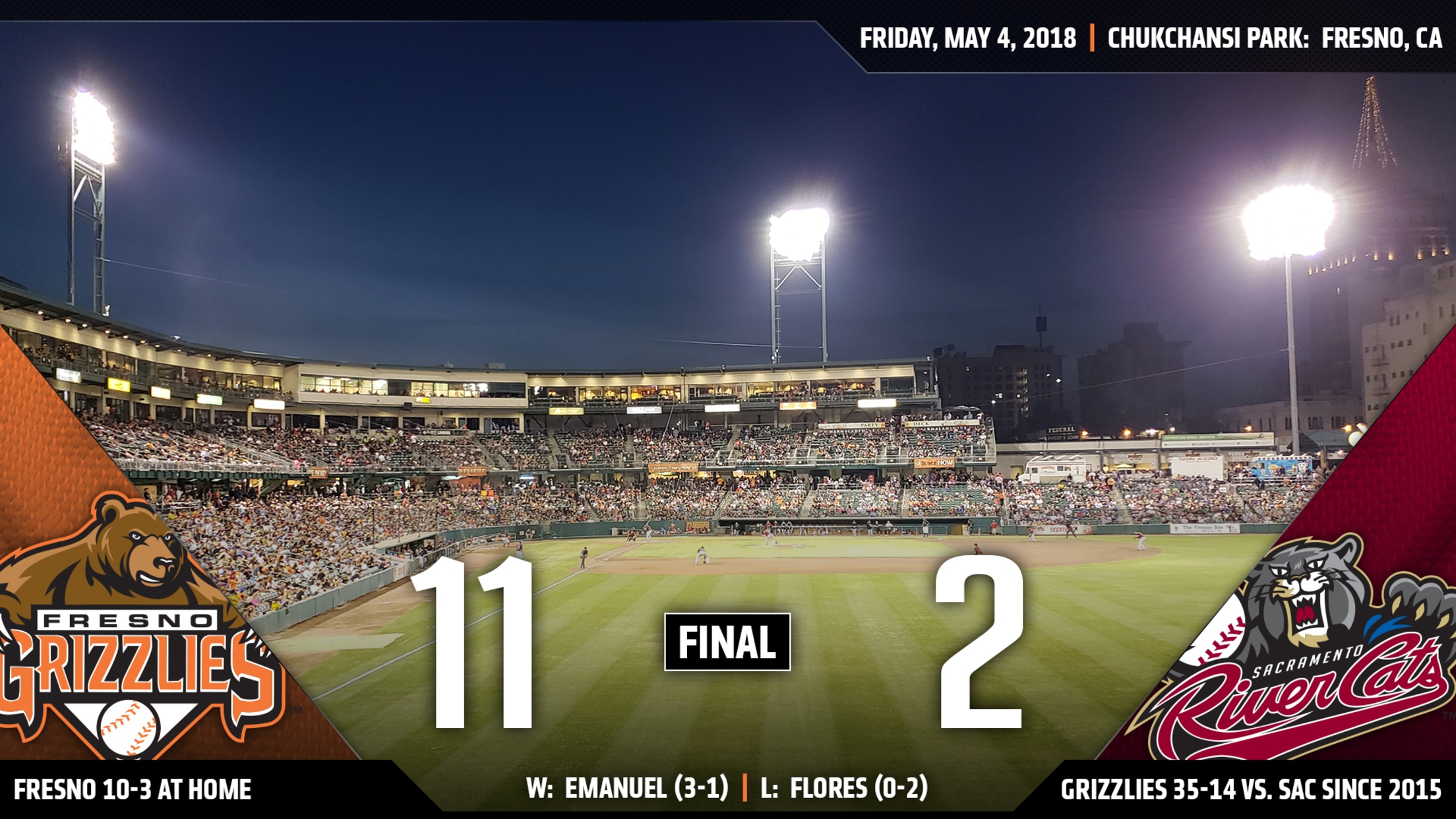 The Fresno Grizzlies (19-10) beat the Sacramento River Cats (13-15) 11-2 Friday night from Chukchansi Park. For the 10th time this season, Fresno notched double-digits on the scoreboard. Five players tallied multi-hits while four drove in two RBI. Tony Kemp (3-for-4) picked up a hit for the 11th straight game
Fresno slugs their way to fourth straight series win, routs Vegas 12-4
Jack Mayfield crushes homer, drives in four runs; every Grizz batter reaches base, six had multiple hits and runs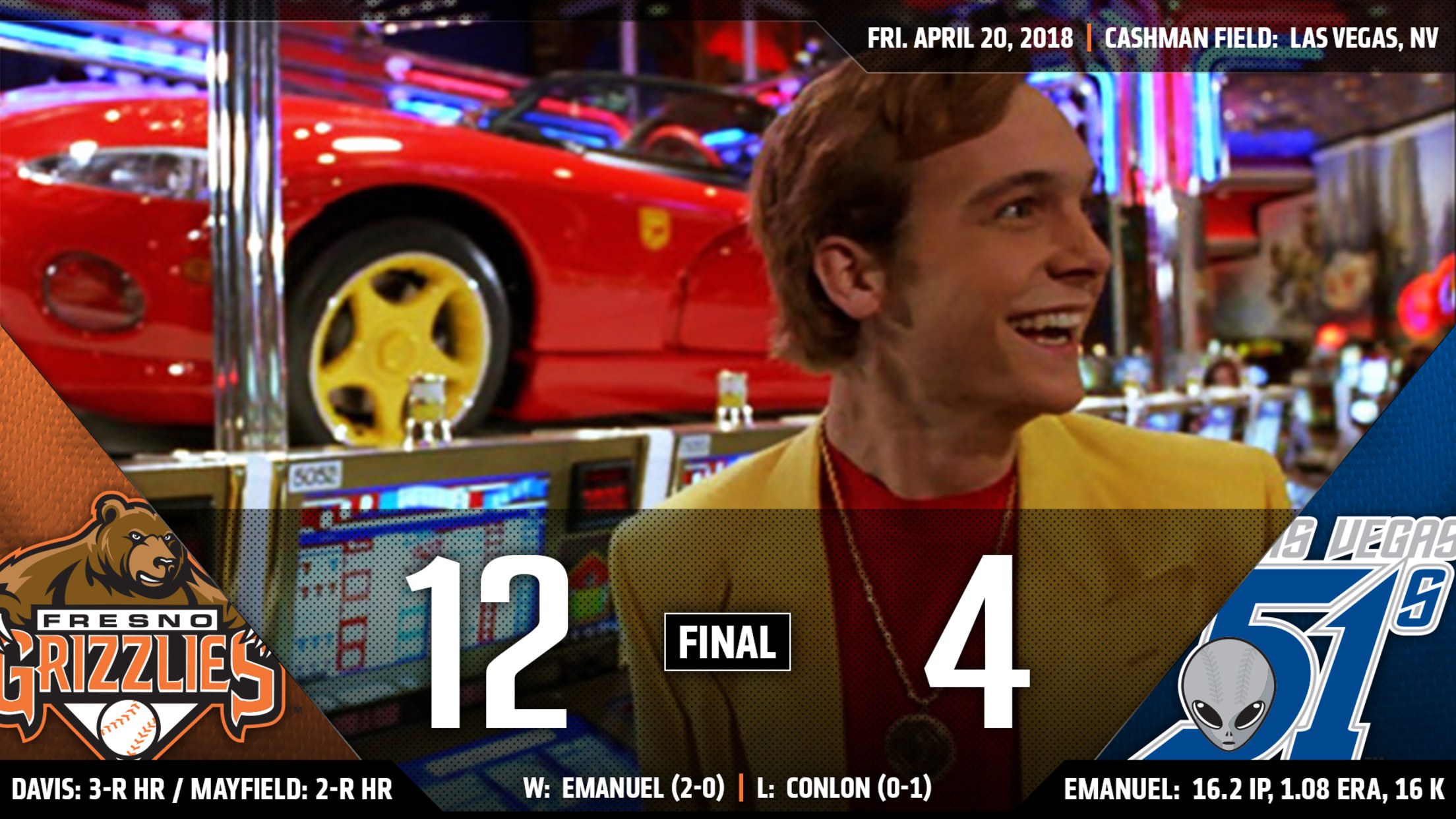 The Fresno Grizzlies (12-4) picked up their fourth straight series win after stomping the Las Vegas 51s (5-11) 12-4 Friday night from Cashman Field. After being held to one run on Wednesday, Fresno rebounded the past two nights, scoring 22 runs on 31 hits. Every Grizzlies' batter reached base once,
Late-inning heroics give Grizzlies fifth straight win
Alejandro Garcia's three-run homer in the seventh sinks Reno 5-0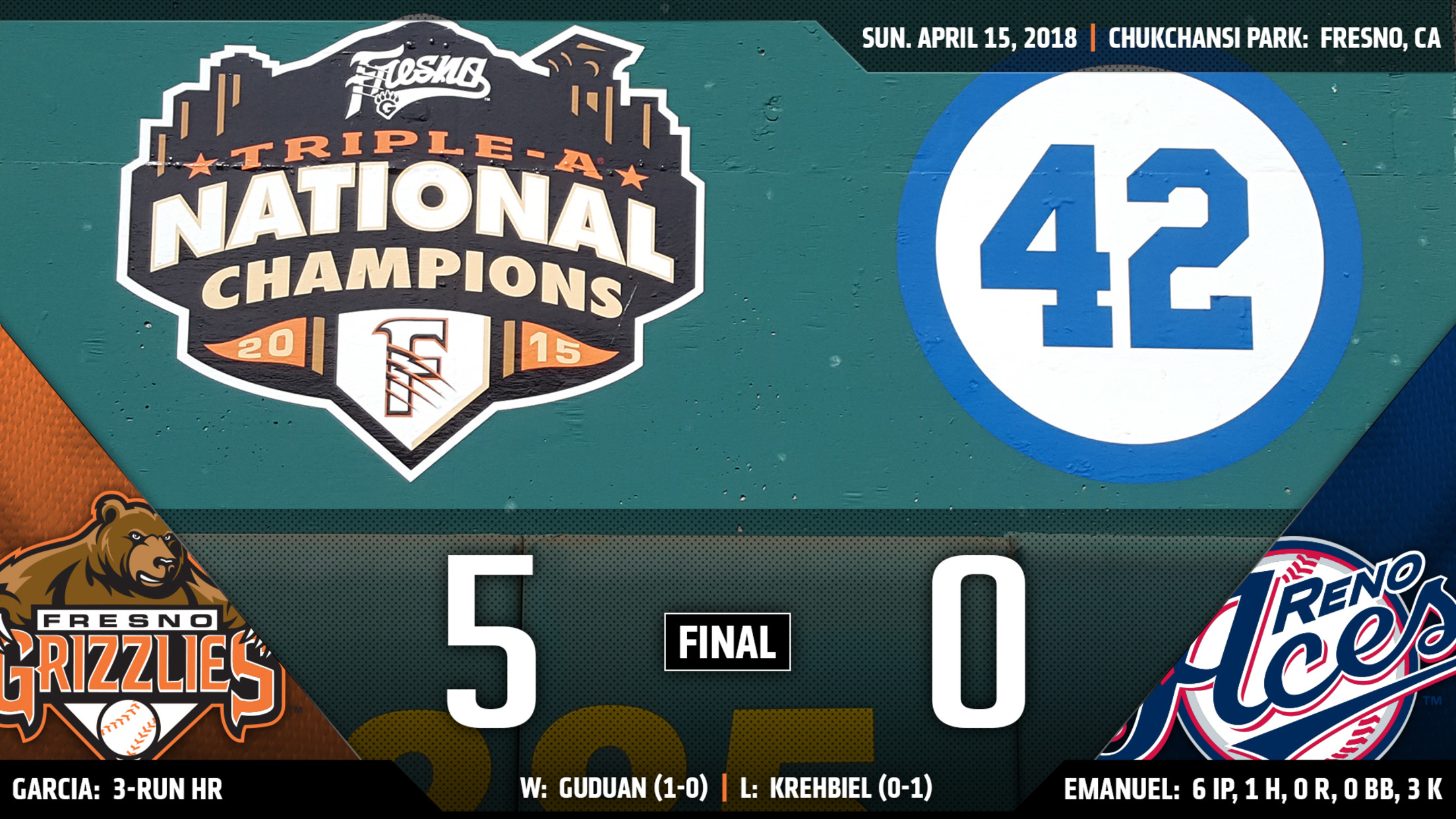 In front of a Sunday crowd of 6,422, the Fresno Grizzlies (8-3) defeated the Reno Aces (4-7) 5-0 from Chukchansi Park. With the victory, Fresno picked up their fifth straight win, eighth win in nine games and their sixth in a row versus Reno. The Grizzlies pitching allowed one hit
Grizz slug their way to third straight victory and series win at Reno on Monday
Jack Mayfield (3), Tim Federowicz (1) and Jon Kemmer (2) all homer in 11-5 triumph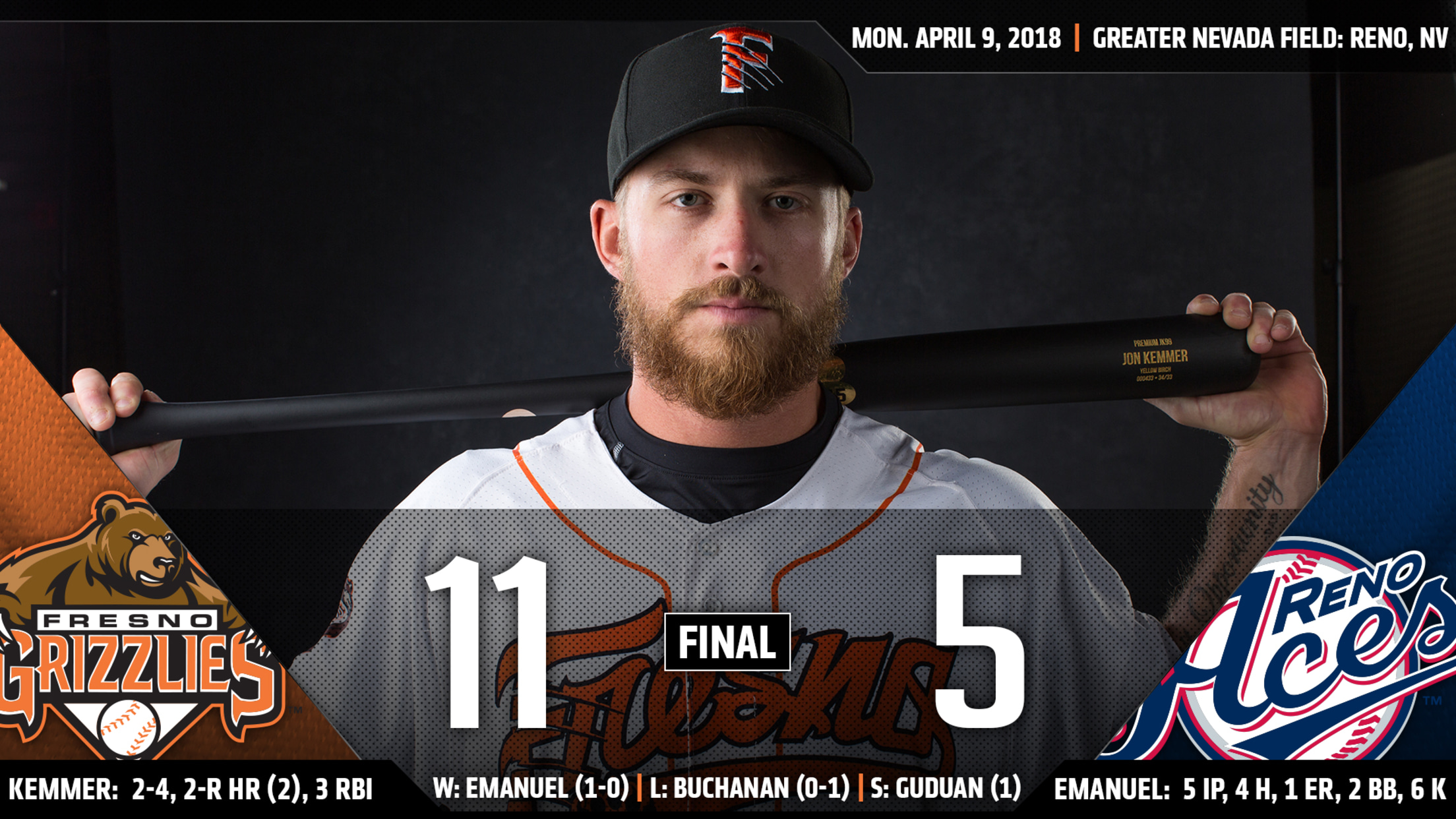 The Fresno Grizzlies won their third straight Monday afternoon at Reno, taking the rare five-game season-opening series from the Aces after dropping the first two contests. In the 11-5 victory, each Fresno batter had at least one hit, four had two hits, while seven scored at least one run. The
Surging Grizzlies beat Tacoma 11-2 for 17th win in 20 games (5 straight)
A grand slam from Tyler White on Saturday night helps Fresno to largest margin of victory in 2017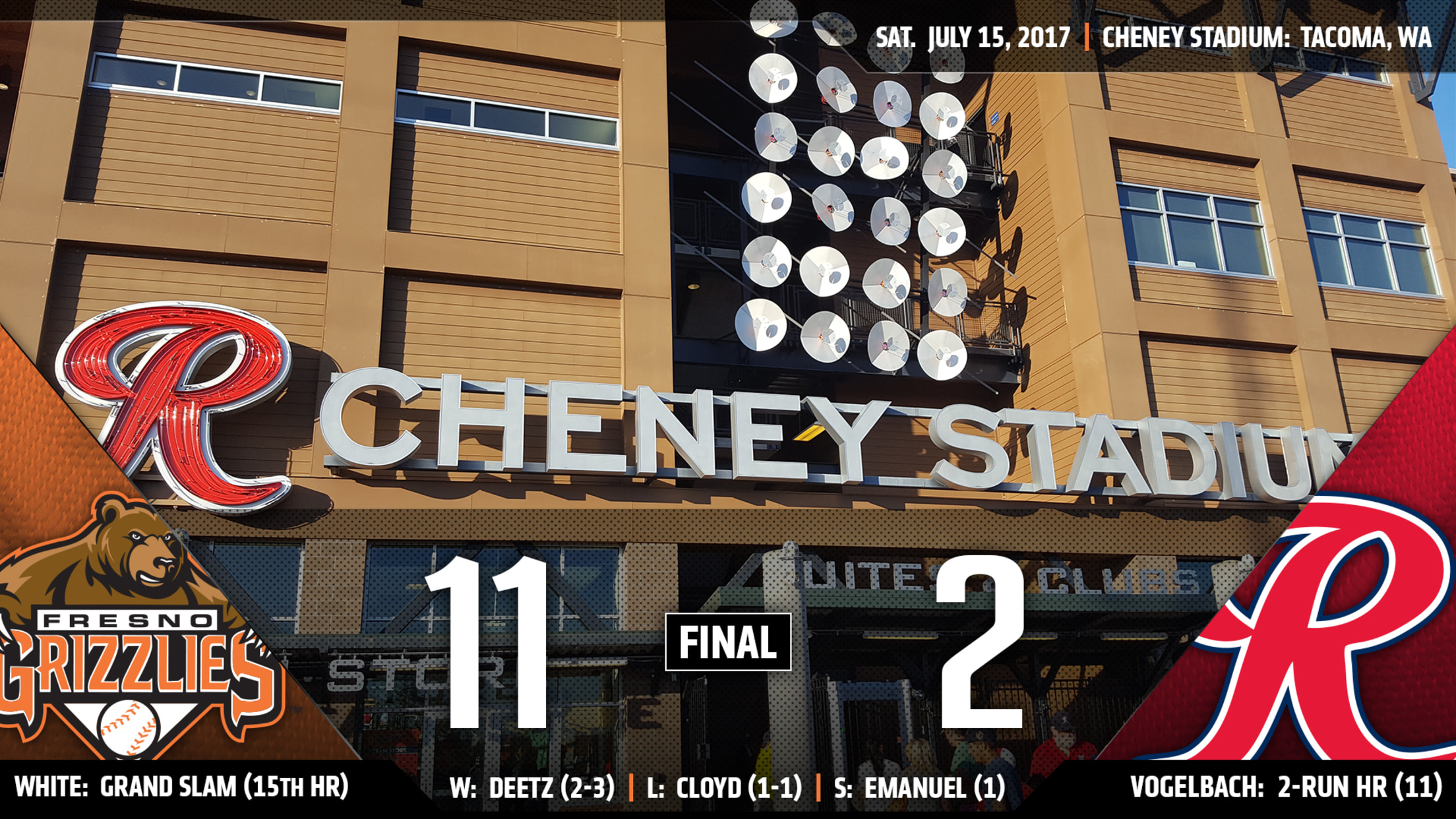 The Fresno Grizzlies (52-41) won for the 17th time in 20 games Saturday night at Tacoma with a 9-2 victory, taking the first three games of the series from the homestanding Rainiers (46-46). In their last five games dating to before the All-Star Break, the Grizzlies have allowed just six
Tucker, Emanuel, Laureano Trip Naturals
Teams Meet Again Thursday at 7:05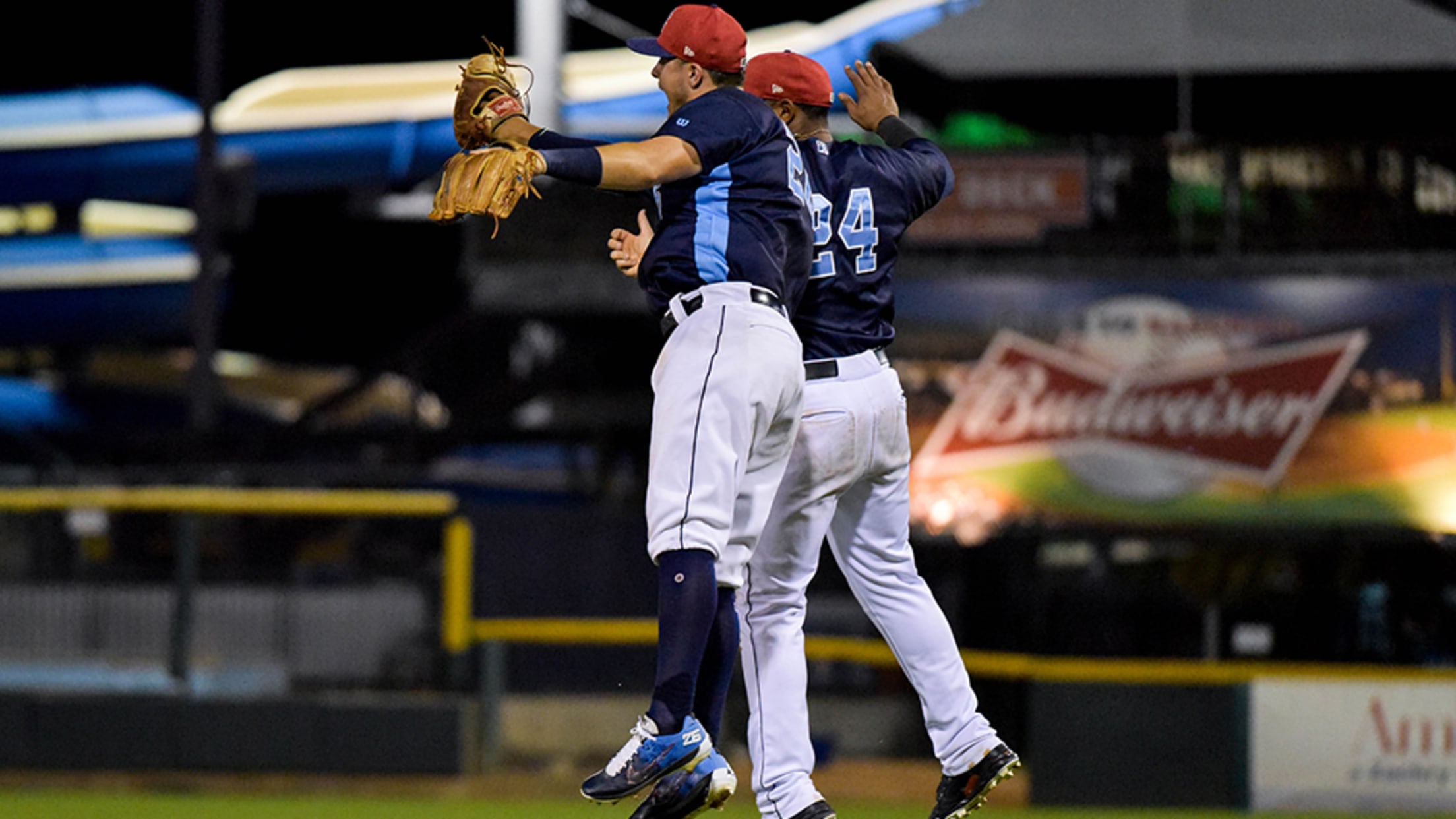 CORPUS CHRISTI - Kyle Tucker drove in two runs and scored twice as Corpus Christi dropped Northwest Arkansas 5-2 Wednesday night at Whataburger Field before 4,768.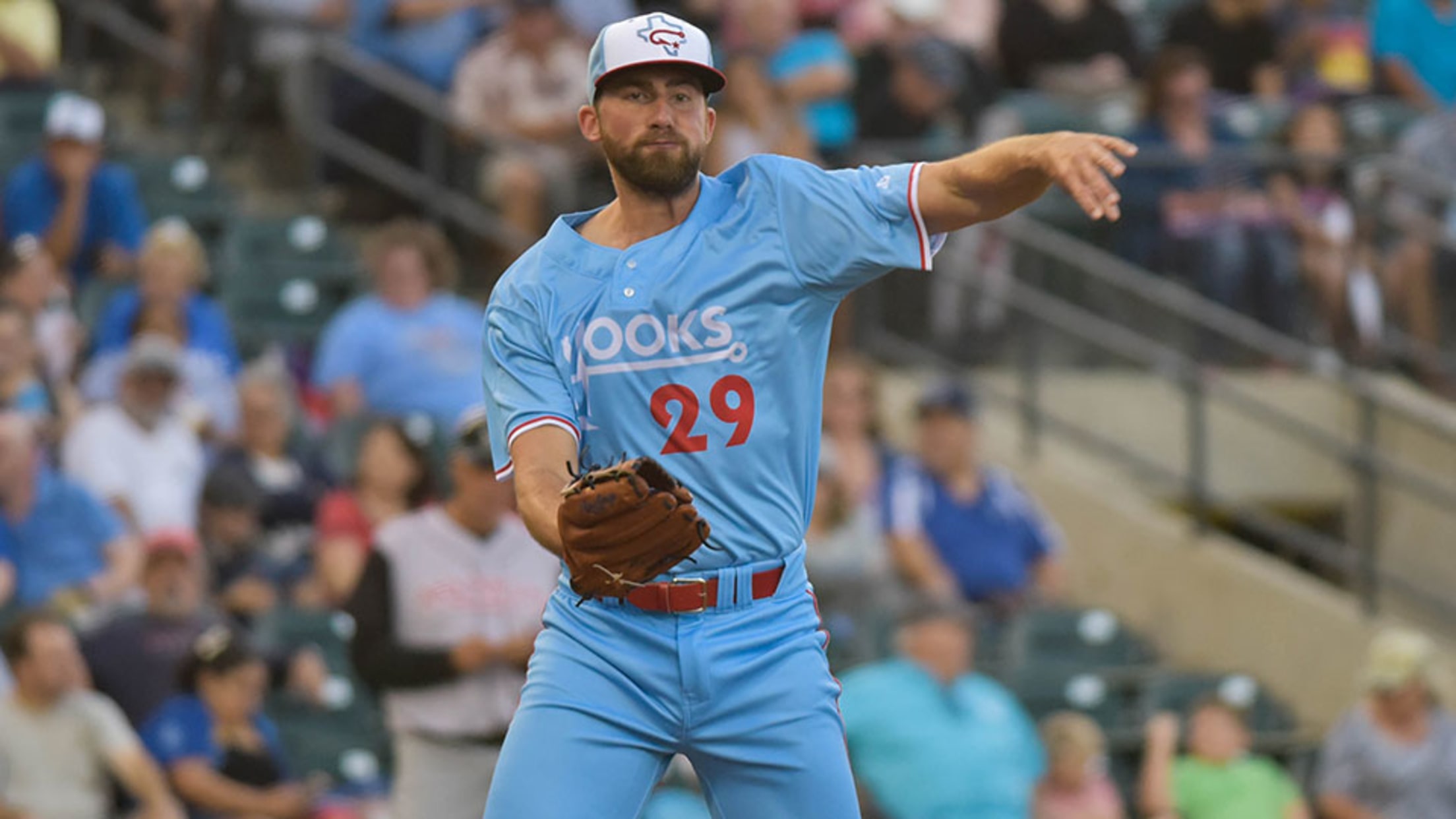 SAN ANTONIO - Missions starter Michael Kelly held the Hooks to just three hits over 7 1/3 innings on Sunday afternoon, as San Antonio beat Corpus Christi 4-2 in front of 3,277 fans at Wolff Stadium.
On The Farm: Emanuel, Ferguson, Ferrell