Flying Squirrels alumni in the 2021 MLB Postseason
Former Richmond players contributed for six teams in this year's playoffs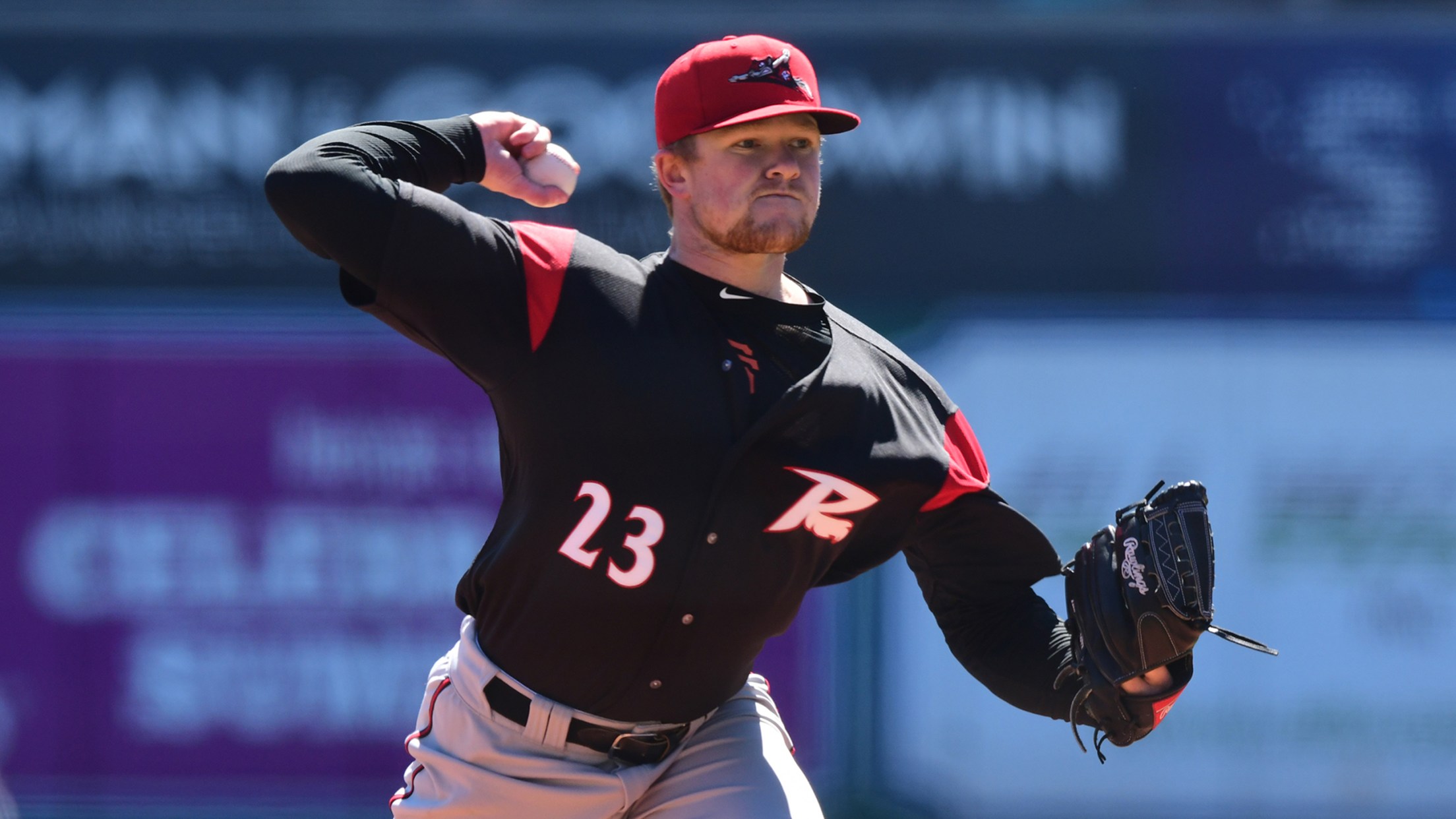 The 2021 Major League Baseball Postseason gets started tonight as the Boston Red Sox host the New York Yankees in the American League Wild Card Game at Fenway Park. Richmond Flying Squirrels alumni contributed in 2021 for six of the ten teams in the playoffs.
A look at Flying Squirrels alumni on 2021 MLB Opening Day rosters
Sixteen former Squirrels landed spots on MLB rosters to begin the new season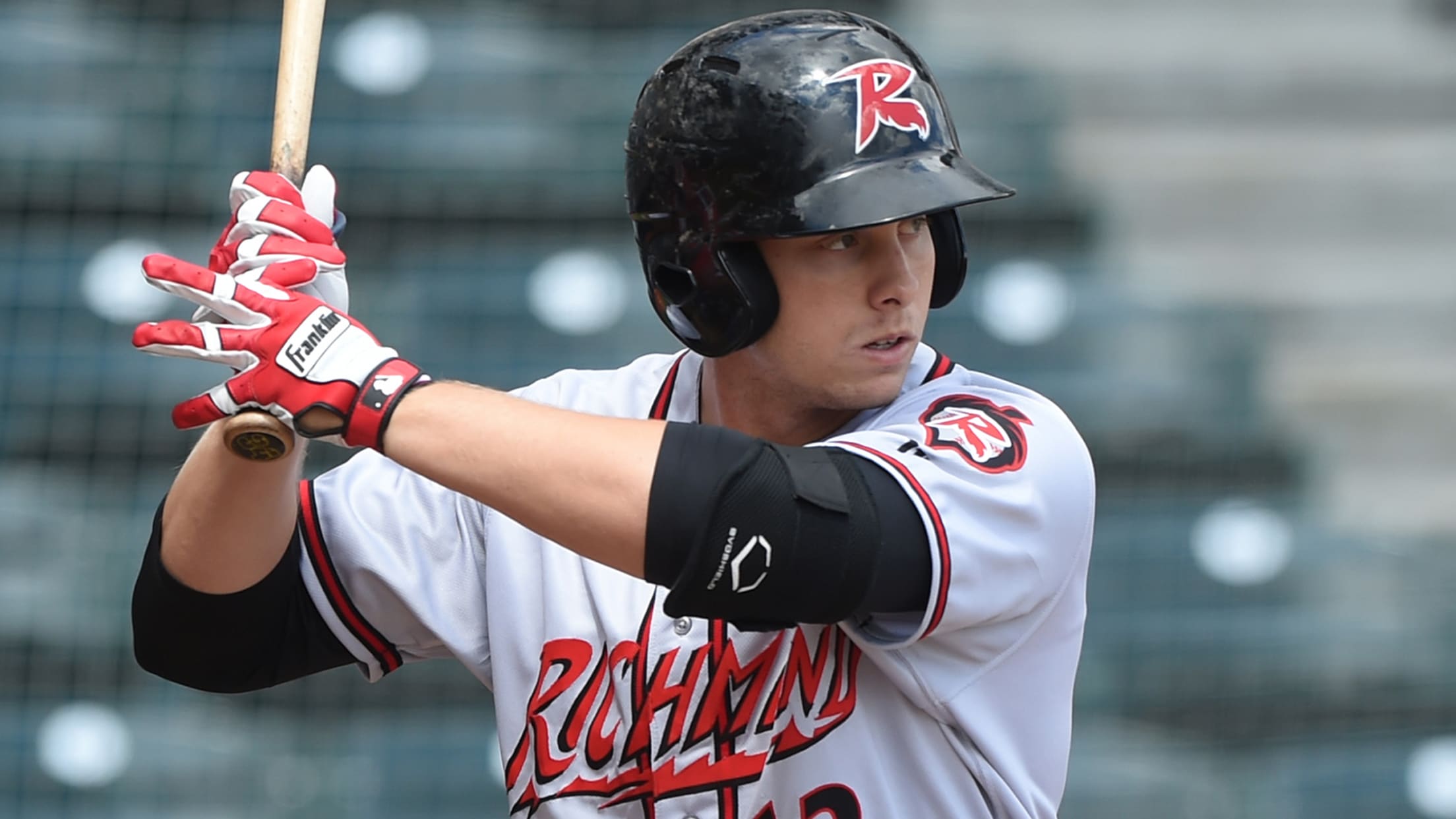 With the 2021 Richmond Flying Squirrels season around the corner, the big leagues got rolling on Thursday. Sixteen Flying Squirrels alumni landed spots on Major League rosters to begin the 2021 season.
Eighteen Gwinnett Alums Highlight Braves' NLCS Roster
Bryse Wilson, Huascar Ynoa looking to make Postseason debuts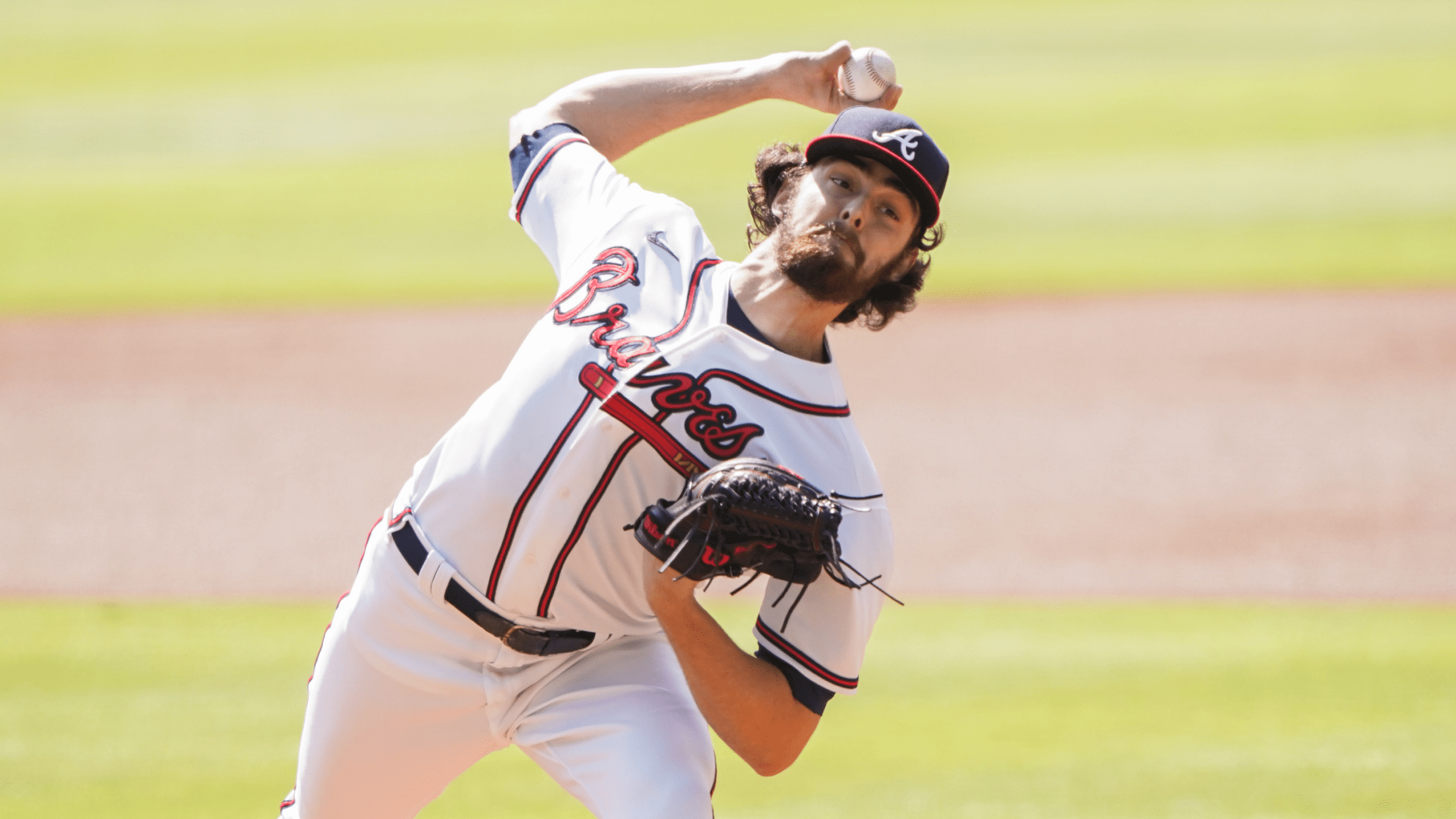 The Atlanta Braves, set to play in the National League Championship Series for the first time since 2001, announced a 28-man series roster today that includes 18 former Gwinnett players. The 18 G-Braves and Stripers alums, led by former Gwinnett manager Brian Snitker (2014-16), include: Pitchers (10) Ian Anderson (2019),
Flying Squirrels in the 2020 MLB Postseason
Five former Richmond players are on initial playoff rosters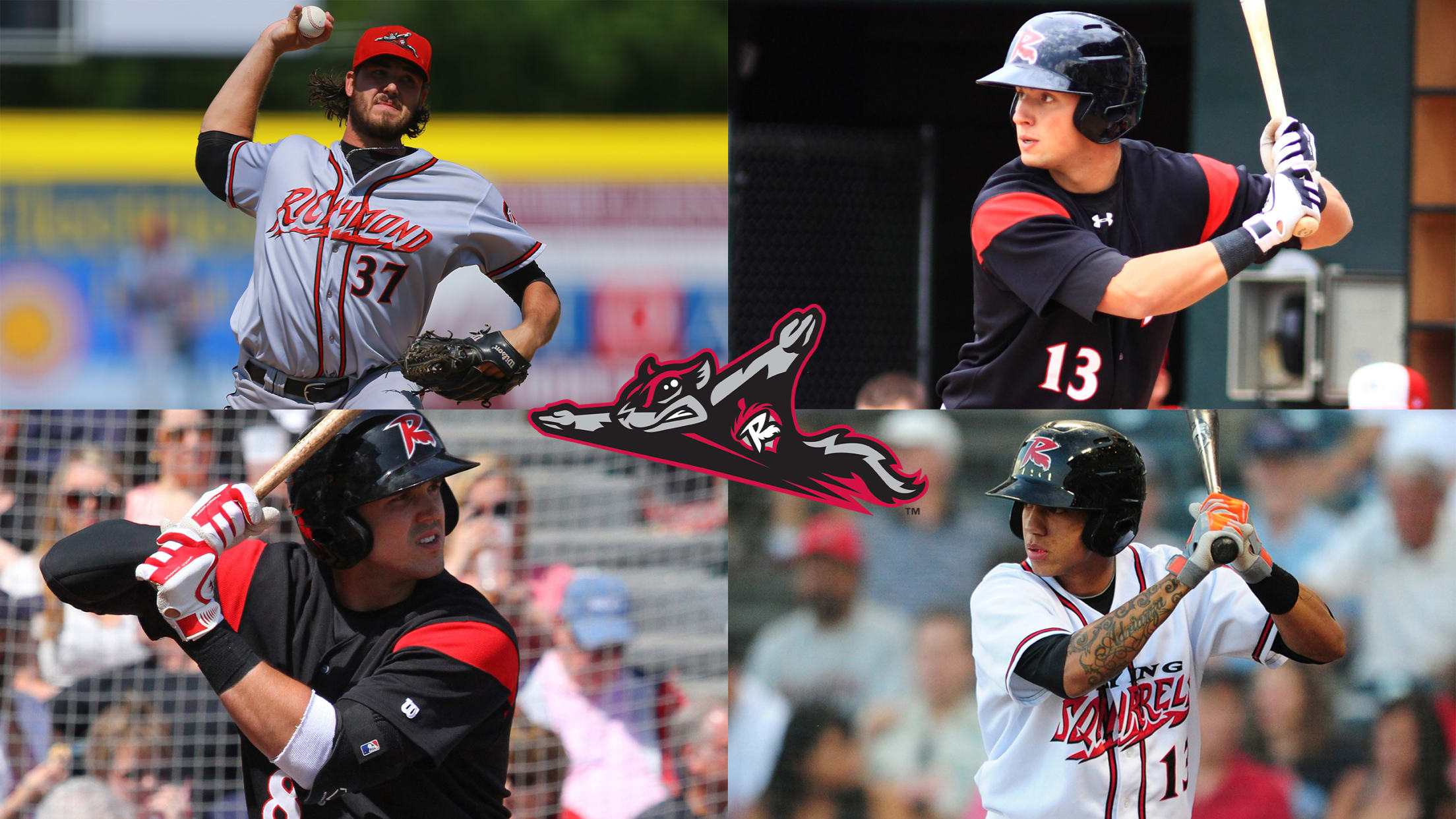 The 2020 MLB Postseason is officially under way, and five former Richmond Flying Squirrels players have landed on playoff rosters.
Braves' NL Wild Card Series Roster Features 17 Gwinnett Alums
Atlanta begins best-of-three first-round series against Cincinnati today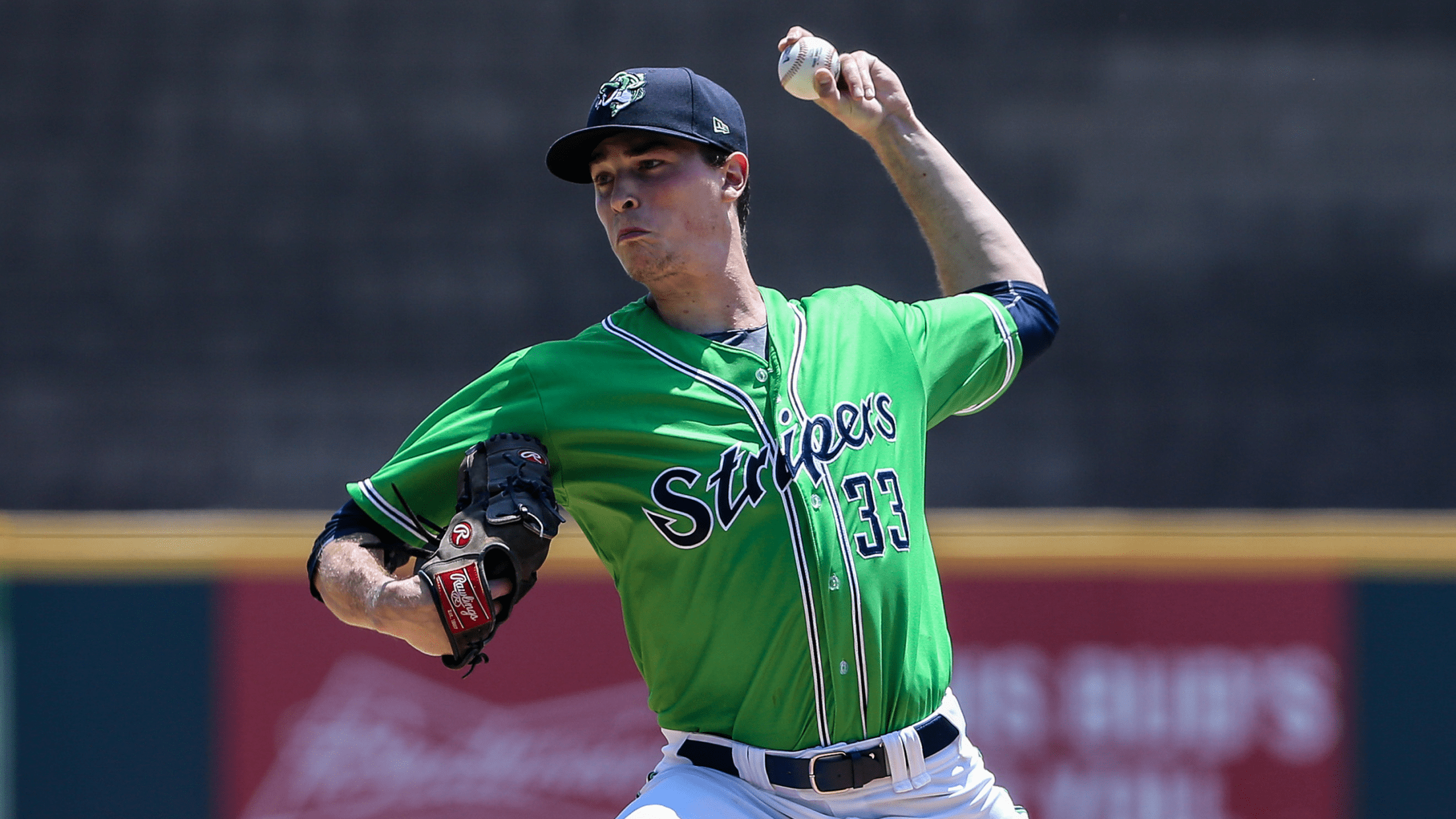 The 2020 National League East Division champion Atlanta Braves announced today their roster for the NL Wild Card Series. The 28-man roster includes 17 former Gwinnett players, each of whom will aid the Braves as they begin a quest for their first World Series title since 1995. The 17 G-Braves
Top Five: Gwinnett's International League Postseason All-Stars
Three Rookies of the Year, one Batting Champion, and one Most Valuable Pitcher highlight Gwinnett's most notable IL Postseason All-Stars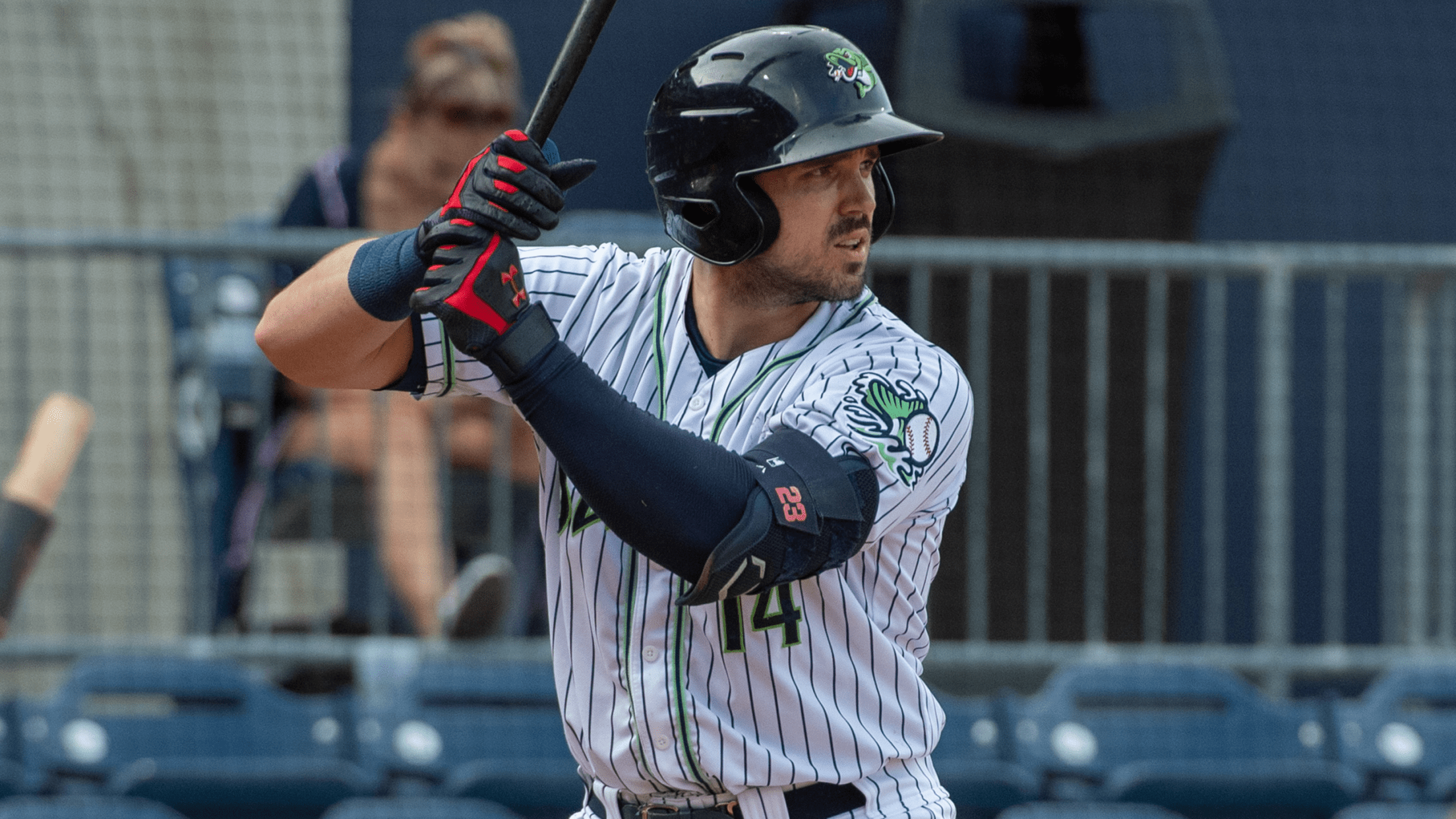 In a normal Triple-A season, late-August is a time when teams are either making a push for the playoffs or counting down the days until the schedule ends. It is also the time when field managers, coaches, media members, and front office officials across the International League vote for the
Top Five: Stripers' Specialty Jersey Games
Gwinnett's best performances in alternate uniforms since 2018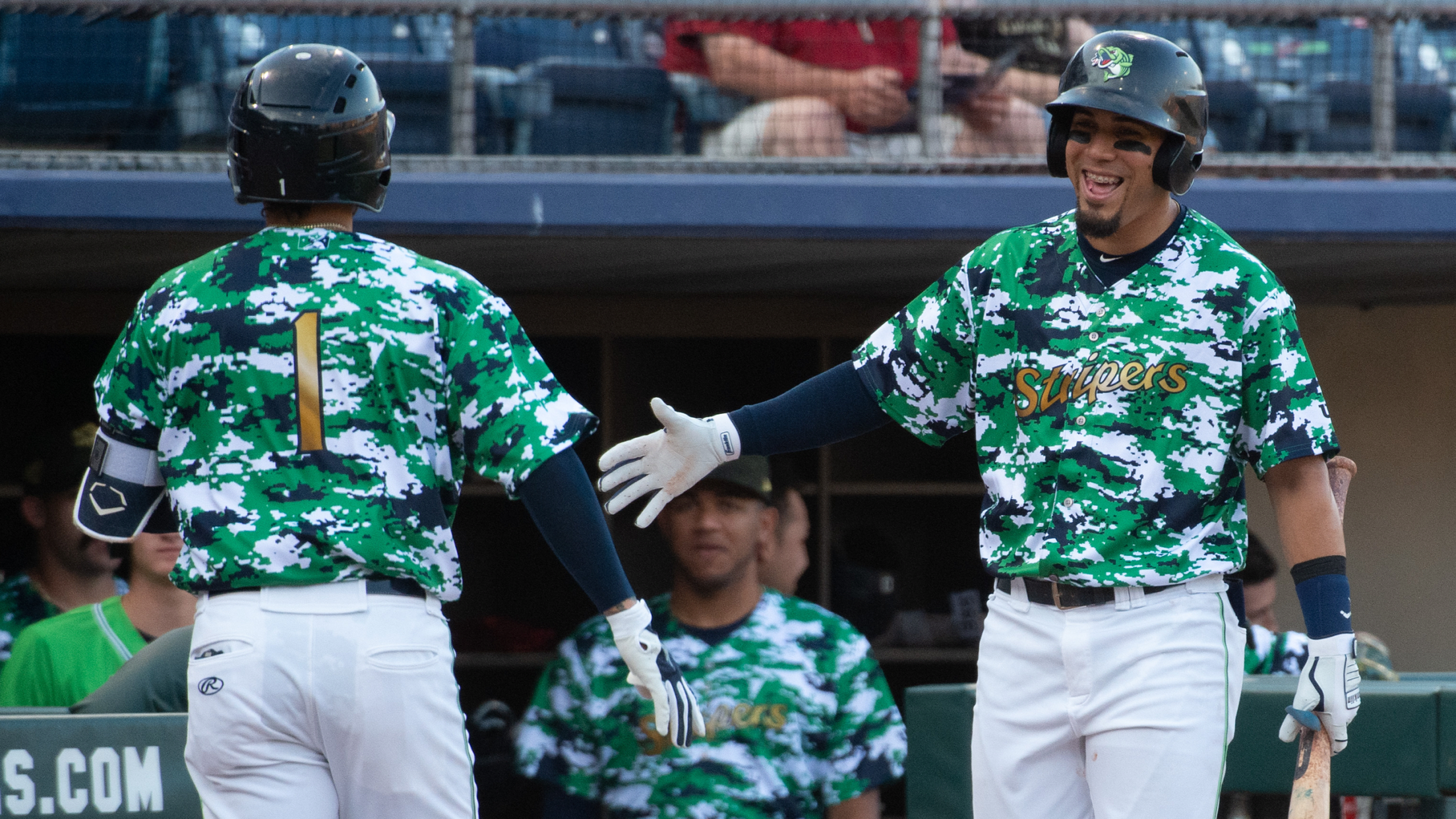 Over the last decade, the "specialty jersey" has emerged as one of the most highly anticipated promotions on every Minor League Baseball team's schedule. These jerseys, typically worn by a team for one game only as part of a theme night, sponsorship tie-in, or community partnership, showcase the creativity and
Top Five: Xolos de Gwinnett Performances
Five players who made an impact wearing Xolos uniforms in 2019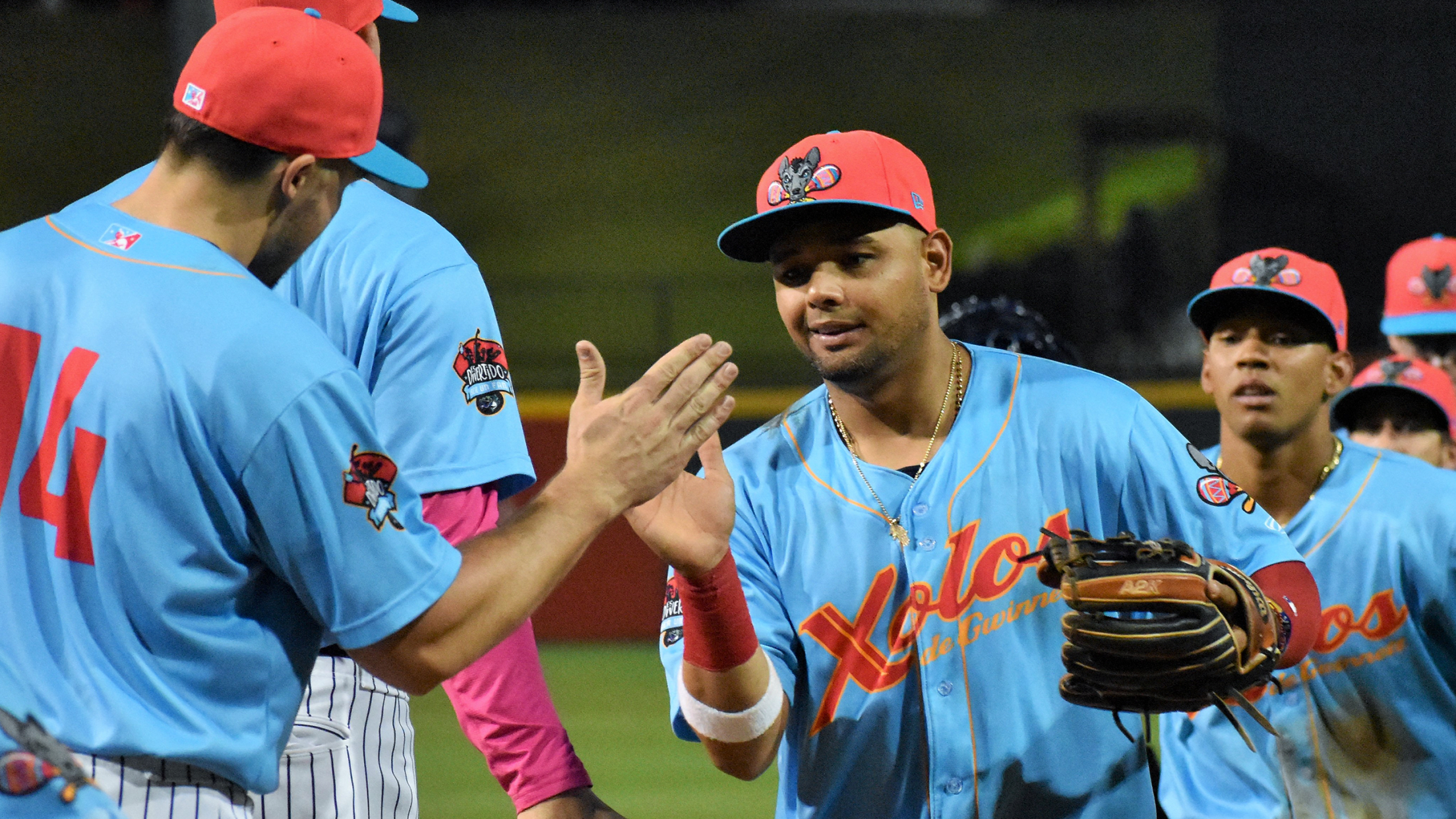 Last season, the Gwinnett Stripers joined with 71 other teams to participate in Minor League Baseball's "Copa de la Diversión" initiative, celebrating the Hispanic culture of each team's home region. In a special ceremony on March 18, 2019, the Stripers unveiled their new Copa identity, the "Xolos de Gwinnett." The
Which Flying Squirrels alumni have had the best MLB careers?
Ranking the MLB careers (so far) of Squirrels in the Show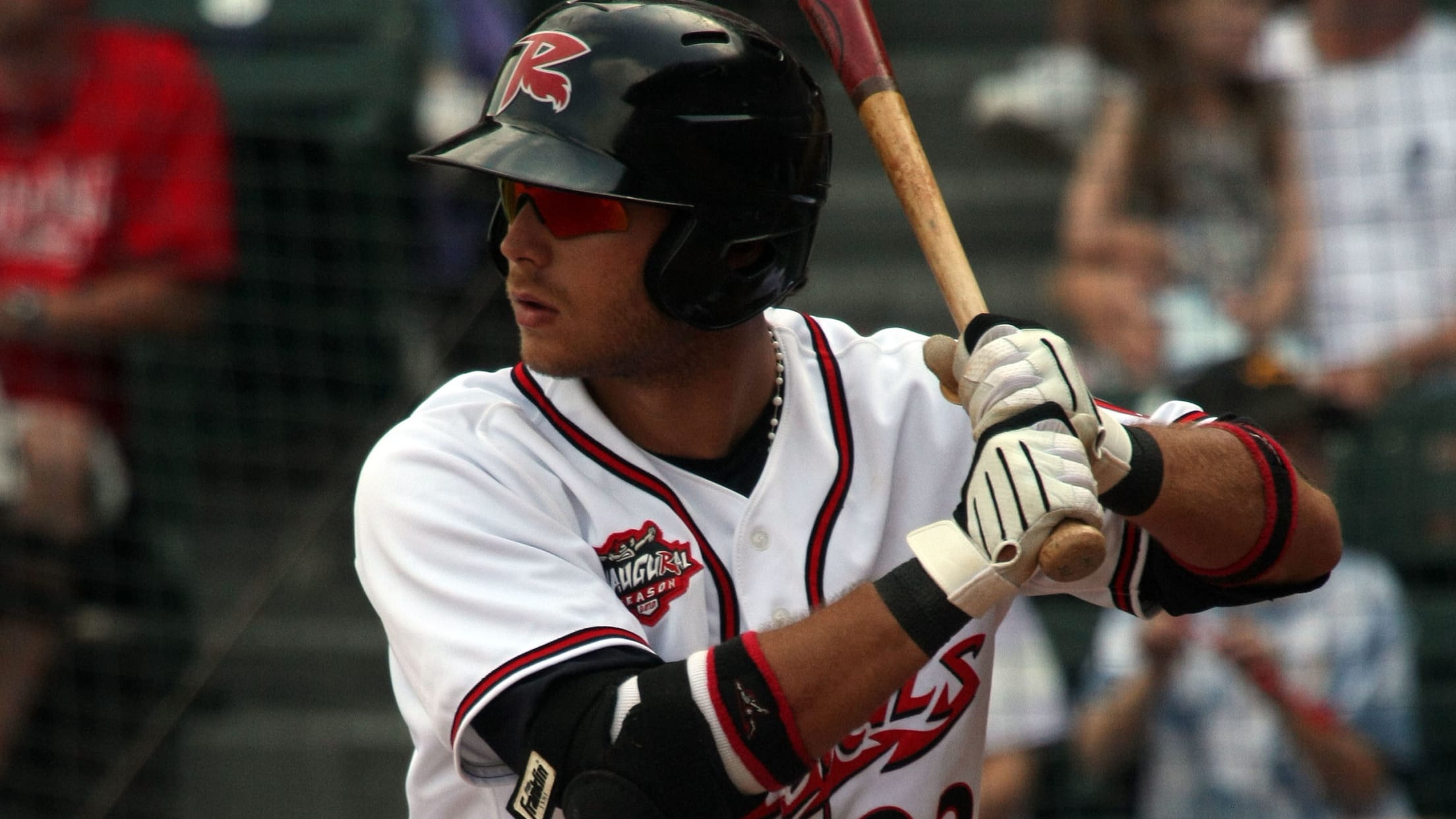 Over the last decade, nearly 70 alumni of the Richmond Flying Squirrels have gone on to play in the majors. Many of them played important roles in the Giants' World Series titles in 2012 and 2014.
Pache, Waters next in line for Atlanta
A bountiful crop of prospects has the Braves sitting pretty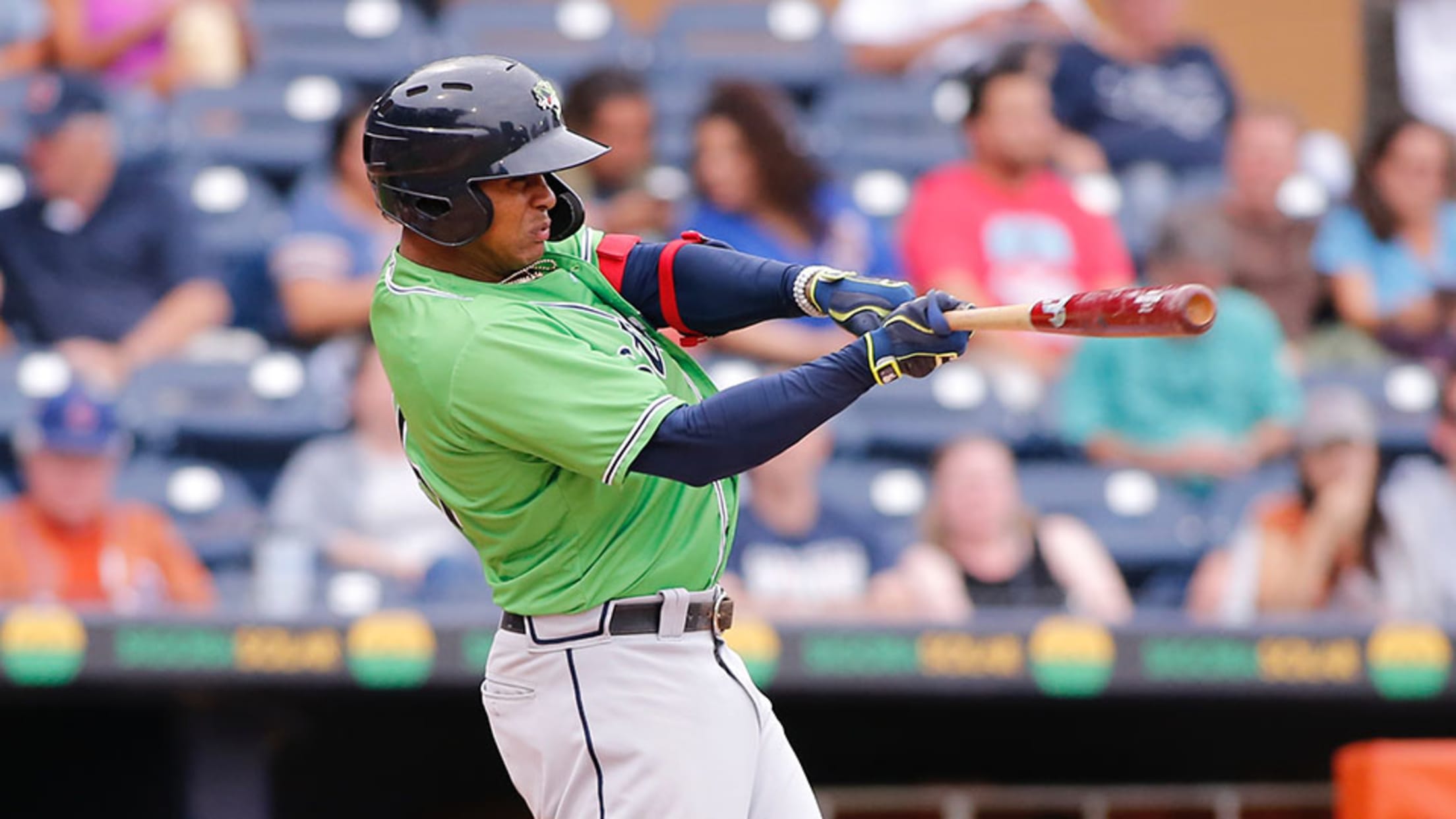 Each offseason, MiLB.com goes position by position across each system and honors the players -- regardless of age or prospect status -- who had the best seasons in their organization. Click here to locate your favorite club.If anyone wondered how long it would take the Braves to get into position
Bart breaks out to lead week's top hitters
Top Giants prospect adjusts, notches 14 hits in seven games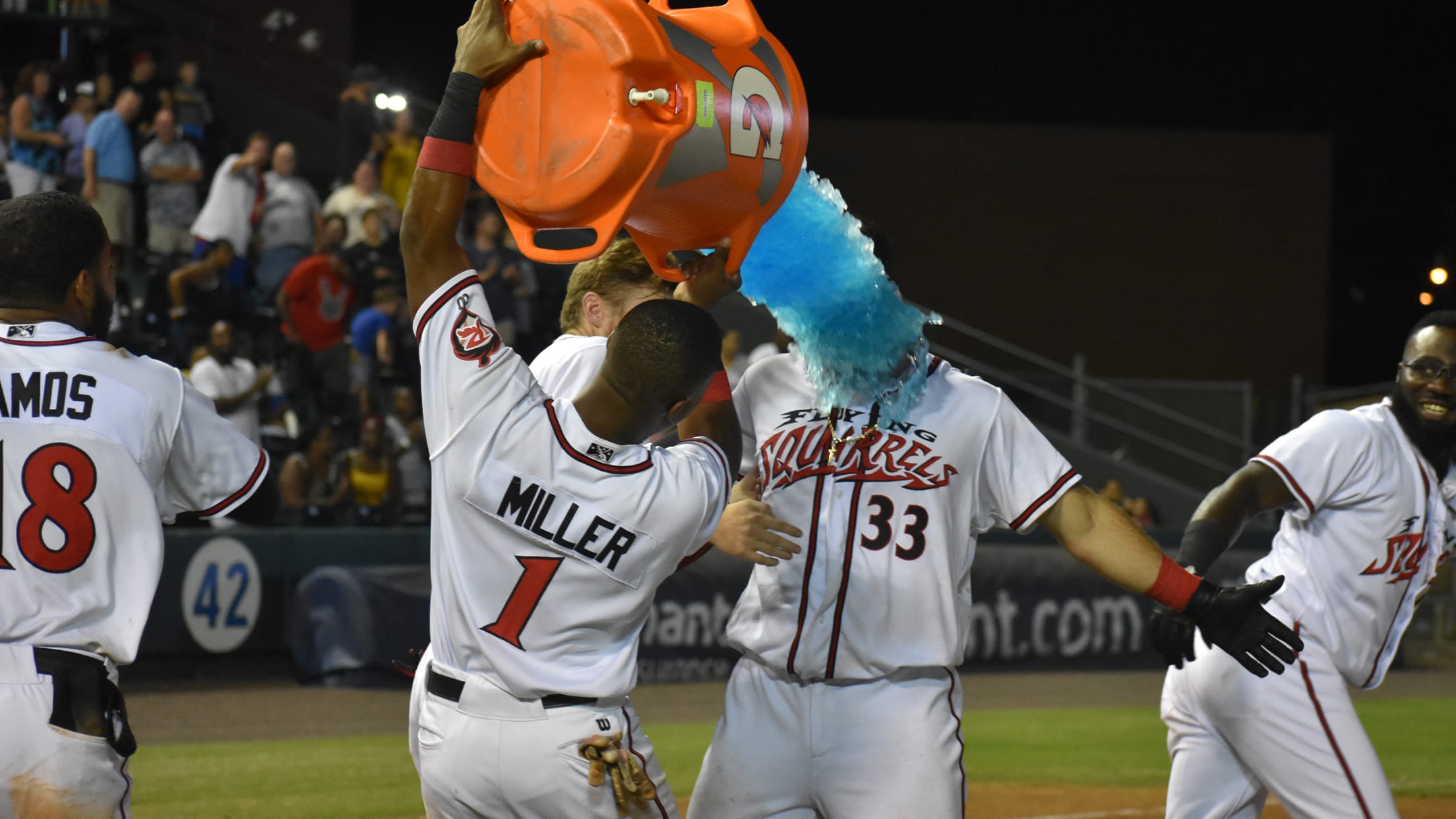 Promoted to the Double-A Eastern League on Aug. 9, top Giants prospect Joey Bart went hitless in seven of his first nine games with Richmond. He was still under the Mendoza line as late as the 21st before his fortunes turned for the better. A lot better. Bart was named
Clippers sail behind Bradley's two homers
Sixth-ranked Indians prospect ranks third in IL with 27 long balls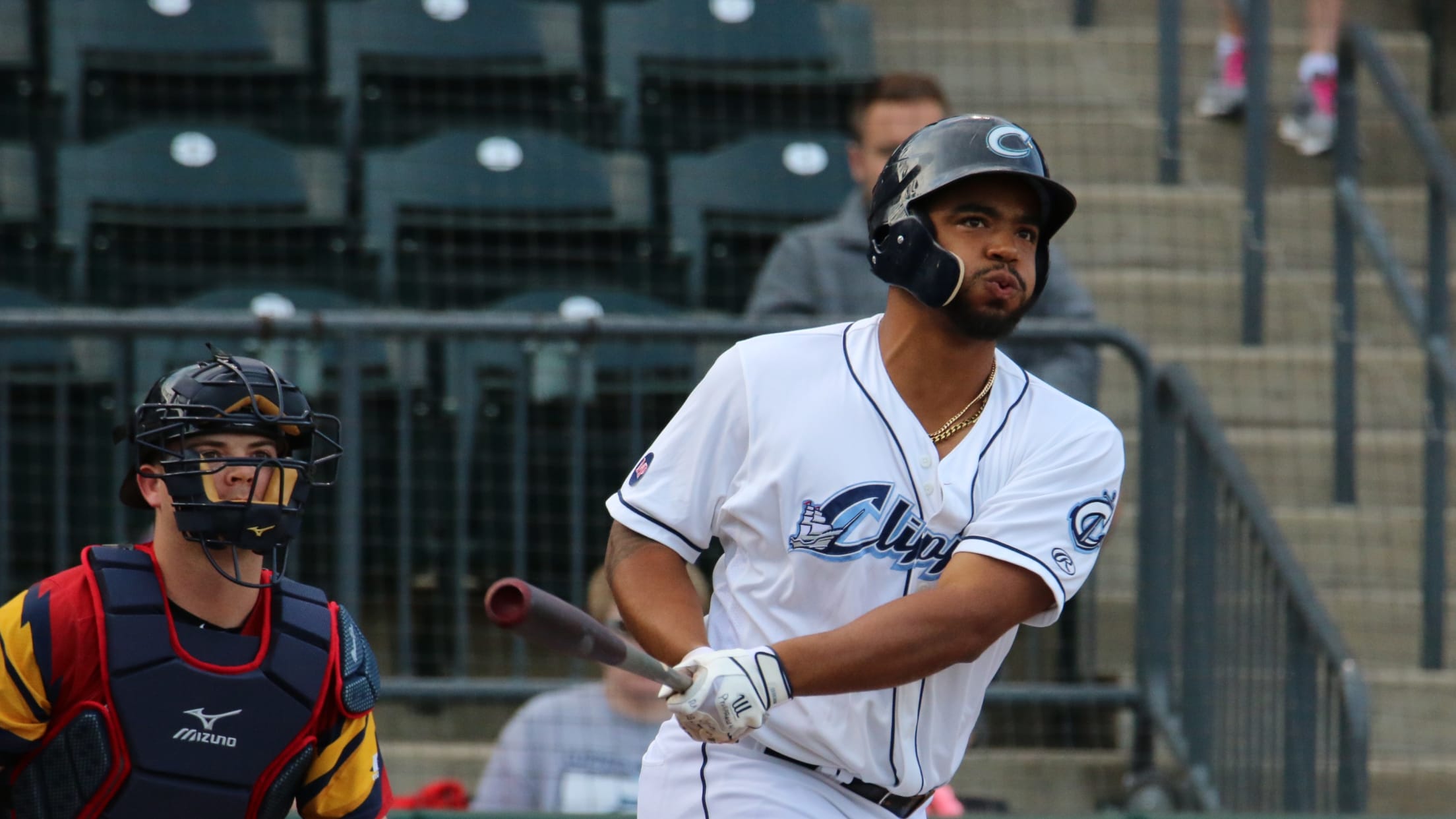 Bobby Bradley is trying to ensure that his whirlwind July ends on a positive note.Cleveland's No. 6 prospect belted a pair of solo homers in Triple-A Columbus' 10-6 win over Indianapolis on Monday at Victory Field.
Duvall homers in fifth straight game
Braves outfielder has gone deep six times during powerful run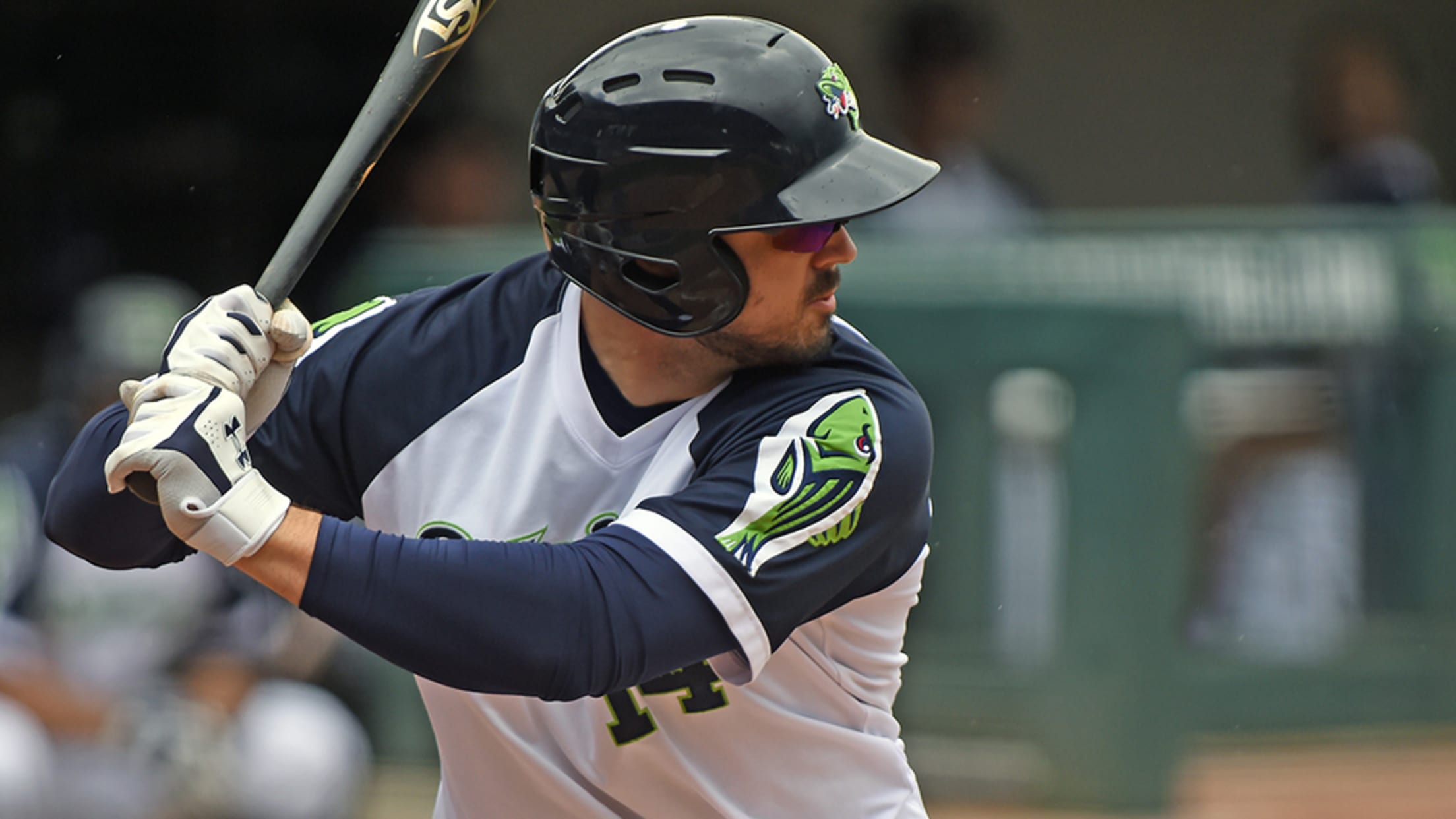 Adam Duvall thinks about a potential return to the Majors "a lot." More of what he's done recently could make it happen.Duvall, a veteran of 500 big league contests, homered for the fifth straight game as Triple-A Gwinnett clobbered Charlotte, 9-2, at BB&T Ballpark on Monday night. The 30-year-old has
Prospect Roundup: Games of April 28
Dodgers' May posts five zeros; O's Mountcastle gets three hits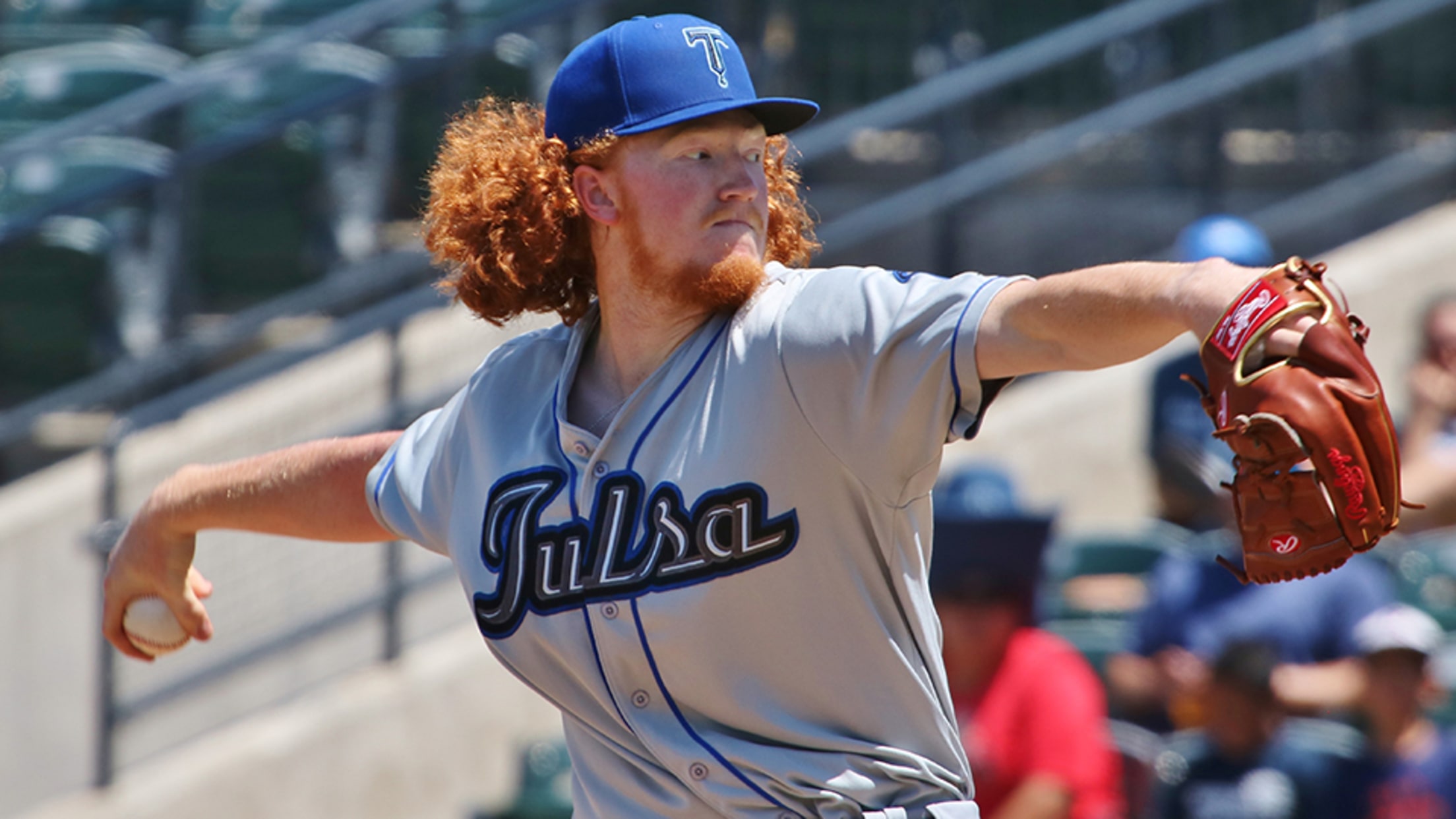 Dodgers RHP Dustin May, Double-A Tulsa: 5.0 IP, 4 H, 0 R, 1 HB, 1 BB, 7 K -- The Dodgers' No. 2 prospect picked up his second win of the season in the Drillers' 5-0 blanking of Corpus Christi. May (2-1) needed all of 11 pitches to get through
Duvall belts three homers for River Cats
Giants' No. 16 prospect capitalizes on retooled approach at plate
Adam Duvall took a step back to take a step forward at the plate. On Saturday night in Sacramento, he turned it all into a leap ahead.The Giants' No. 16 prospect mashed home runs in his first three at-bats, hitting solo shots in the second, fourth and seventh innings, as Triple-A Sacramento