Stone Crabs take down Tigers 5-3
York buckles down for six-out save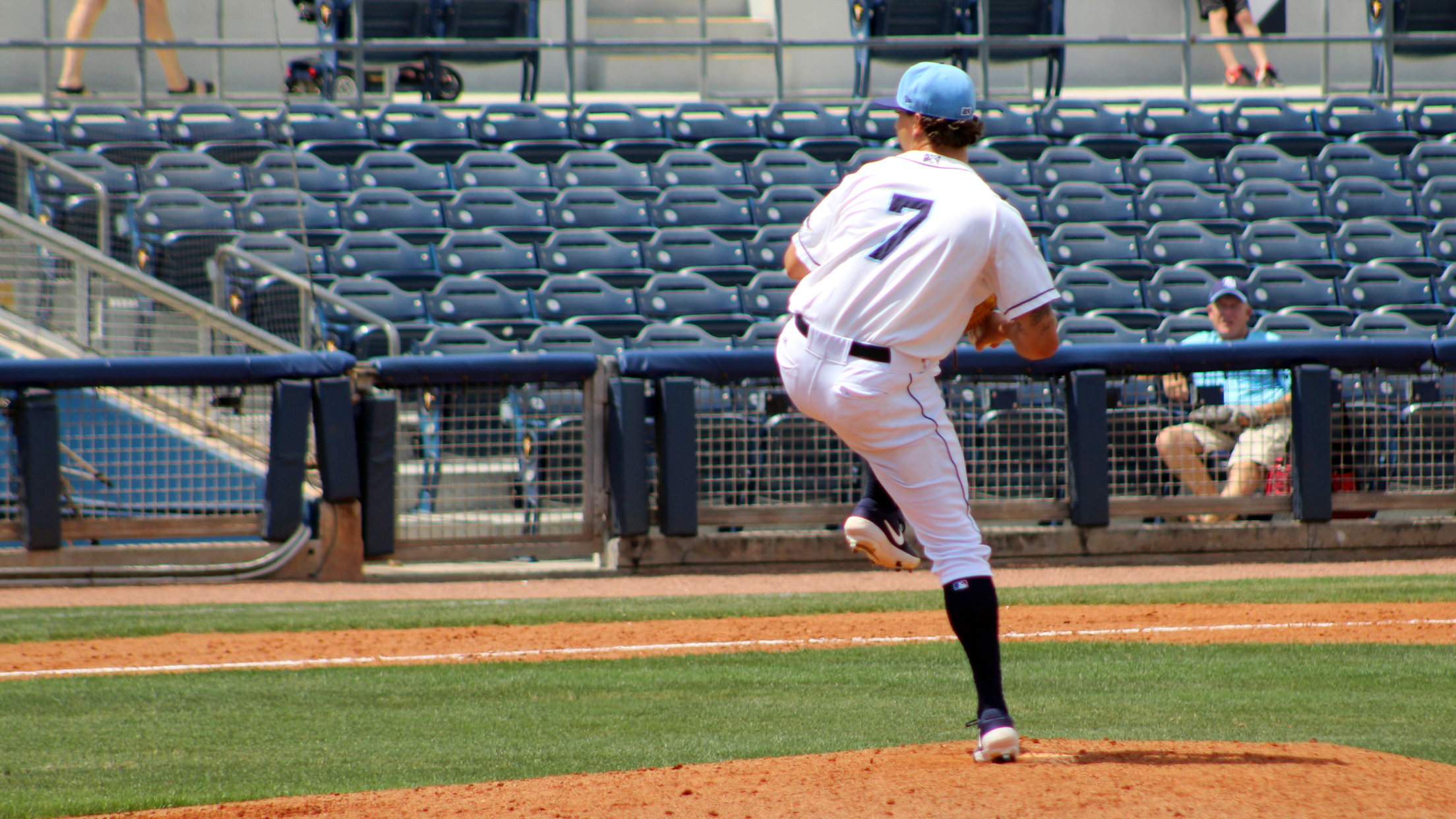 LAKELAND, Fla. (April 27, 2019) - The Stone Crabs took advantage of four Lakeland errors and got a gutsy six-out save from Mikey York to beat the Flying Tigers 5-3 and claim the series Saturday at Publix Field.With Charlotte (10-13) leading 5-3 in the bottom of the eighth, Brady Policelli
SL Weekly Award Winners: Aug. 27 - Sept. 4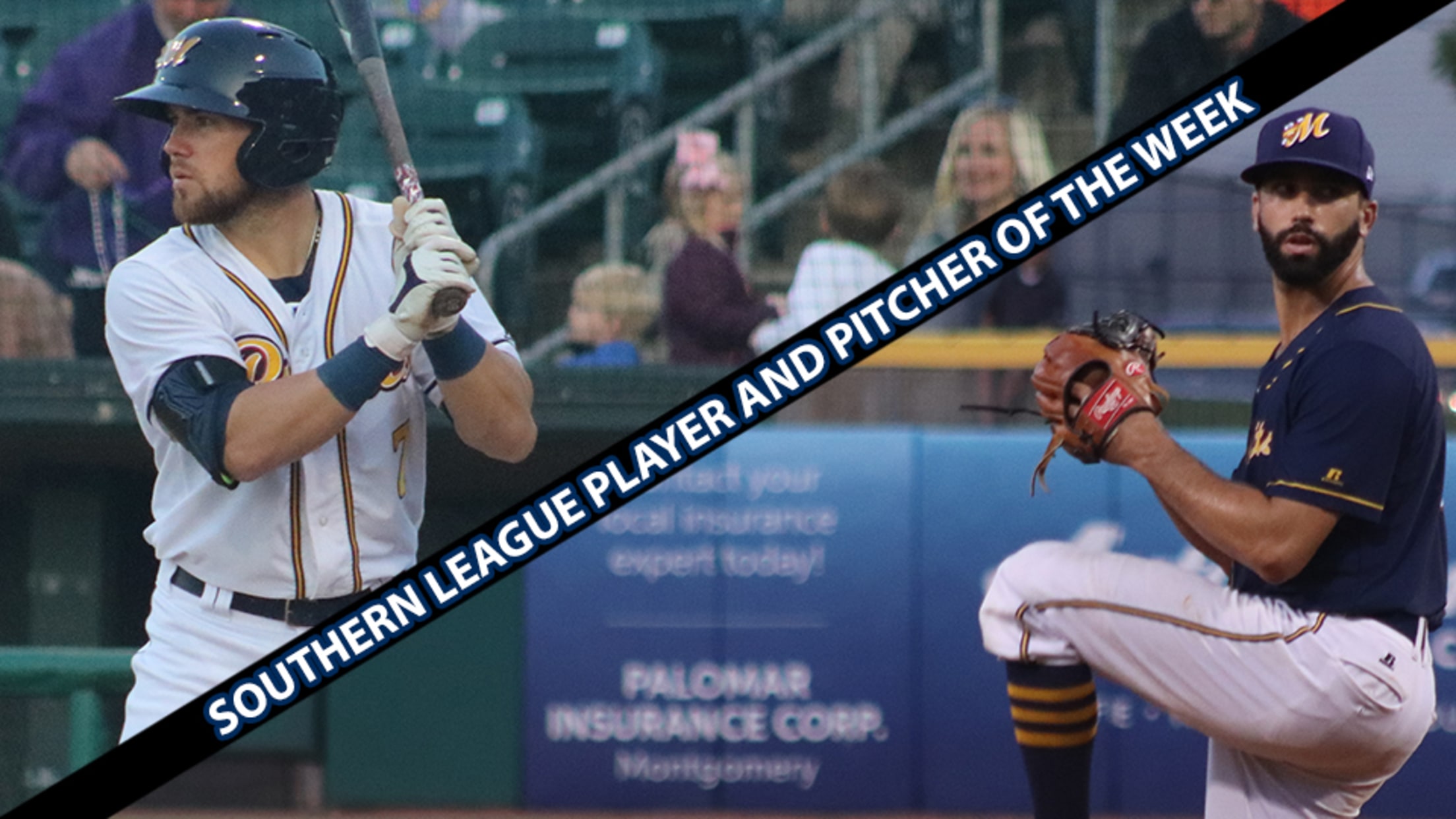 MARIETTA, GA - The Southern League of Professional Baseball Clubs are proud to announce that Montgomery catcher Brett Sullivan has been named Player of the Week, and Biscuits pitcher Benton Moss has been selected as Pitcher of the Week. This marks the second time this season Montgomery has swept the
Bucs' Baz leads Pitchers of the Week
No. 95 overall prospect posts two scoreless Appy League starts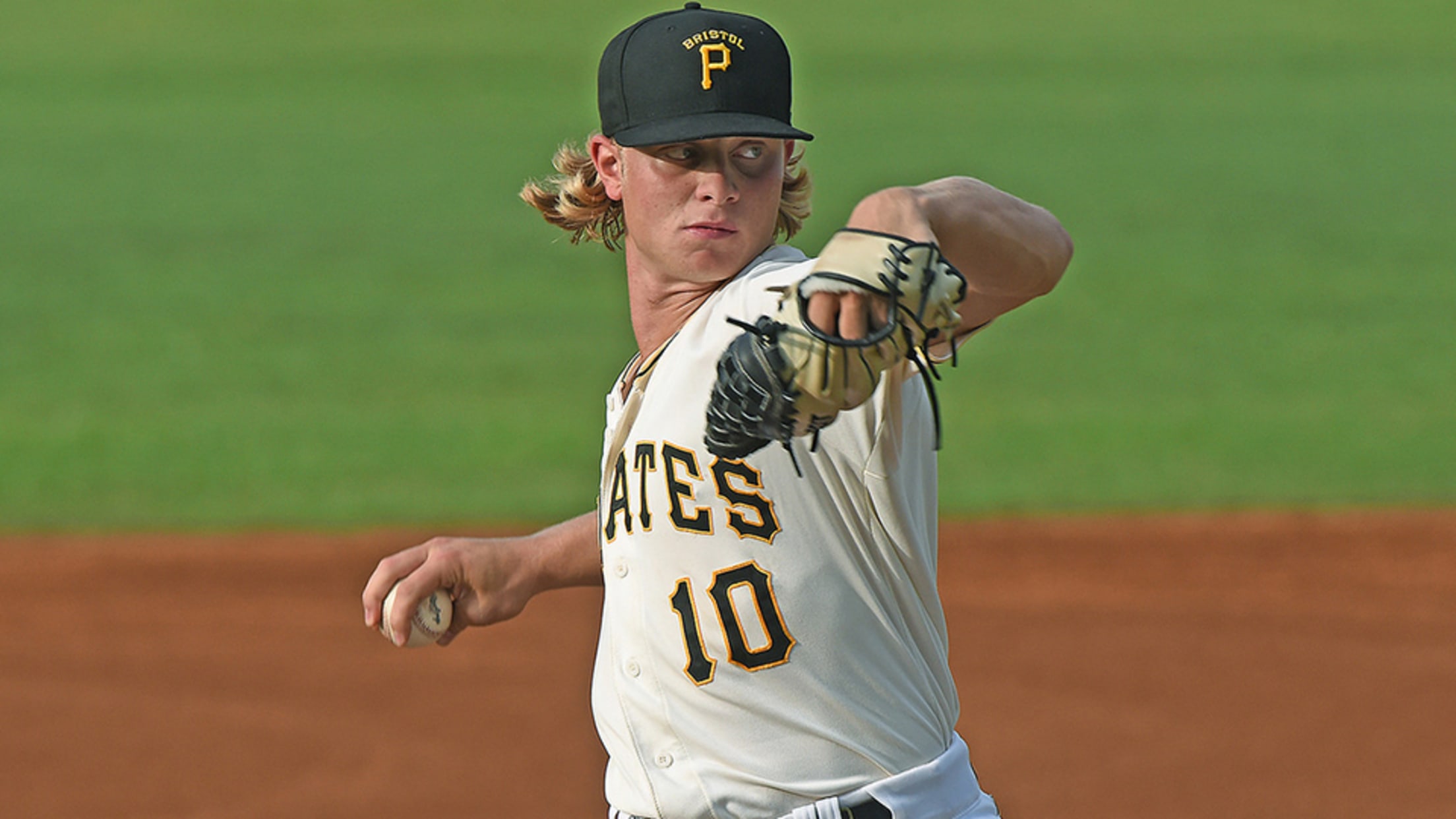 Shane Baz wants opponents to know he's out there to intimidate them, and that's before he even throws his mid-to-high-90s fastball. "It's just about being a good presence on the mound," Baz said. "When I'm out there for warmups, I'll give the ball a good sniff, see what it's smelling
SL Weekly Award Winners: August 6-12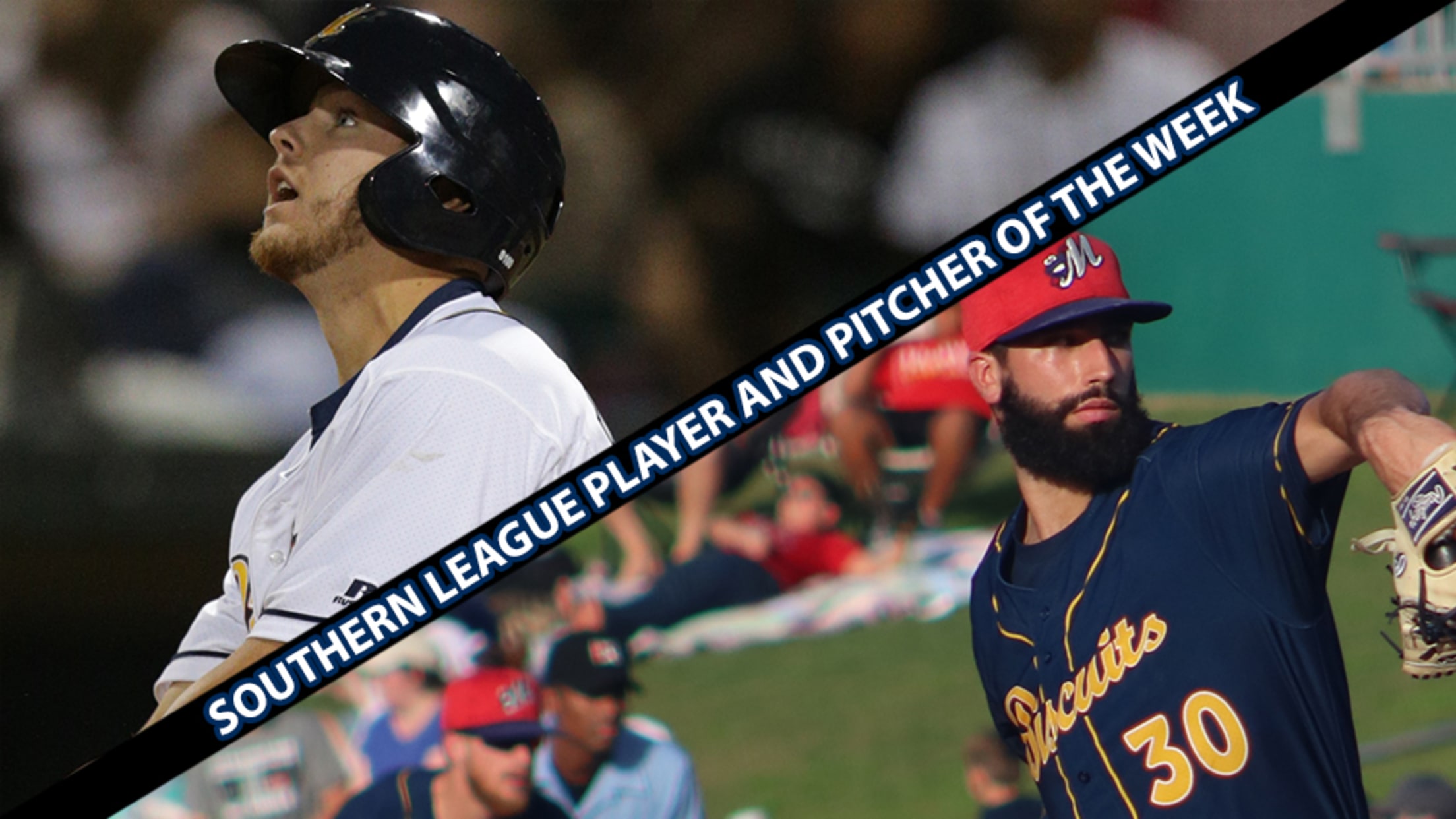 MARIETTA, GA - The Southern League of Professional Baseball Clubs are proud to announce that Mike Brosseau and Benton Moss from the Montgomery Biscuits have been named Southern League Player and Pitcher of the Week, respectively. Both awards recognize these players' performances for games during the week of August 6-12.
Stone Crabs shut out Lakeland to earn split
Moss and Jones combine on blanking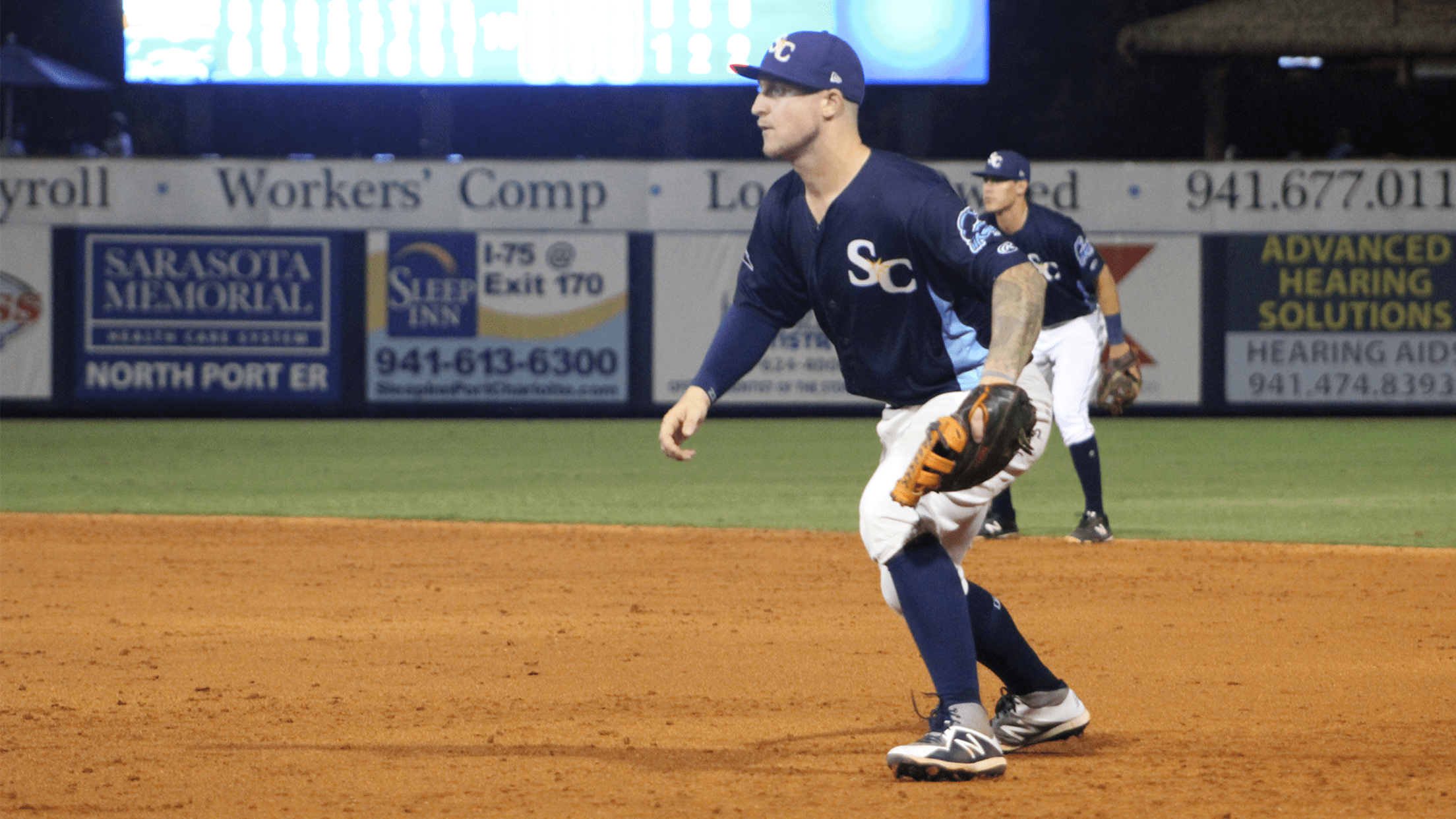 PORT CHARLOTTE, Fla. (June 19, 2018) - The Stone Crabs were victorious for the fourth straight game Tuesday, scoring twice in the bottom of the fifth to shut out the Lakeland Flying Tigers 2-0 in the first game of a doubleheader at Charlotte Sports Park. Charlotte (33-33) right-hander Benton Moss
Jays walk off Crabs 2-1
Five Stone Crabs notch multiple hits in defeat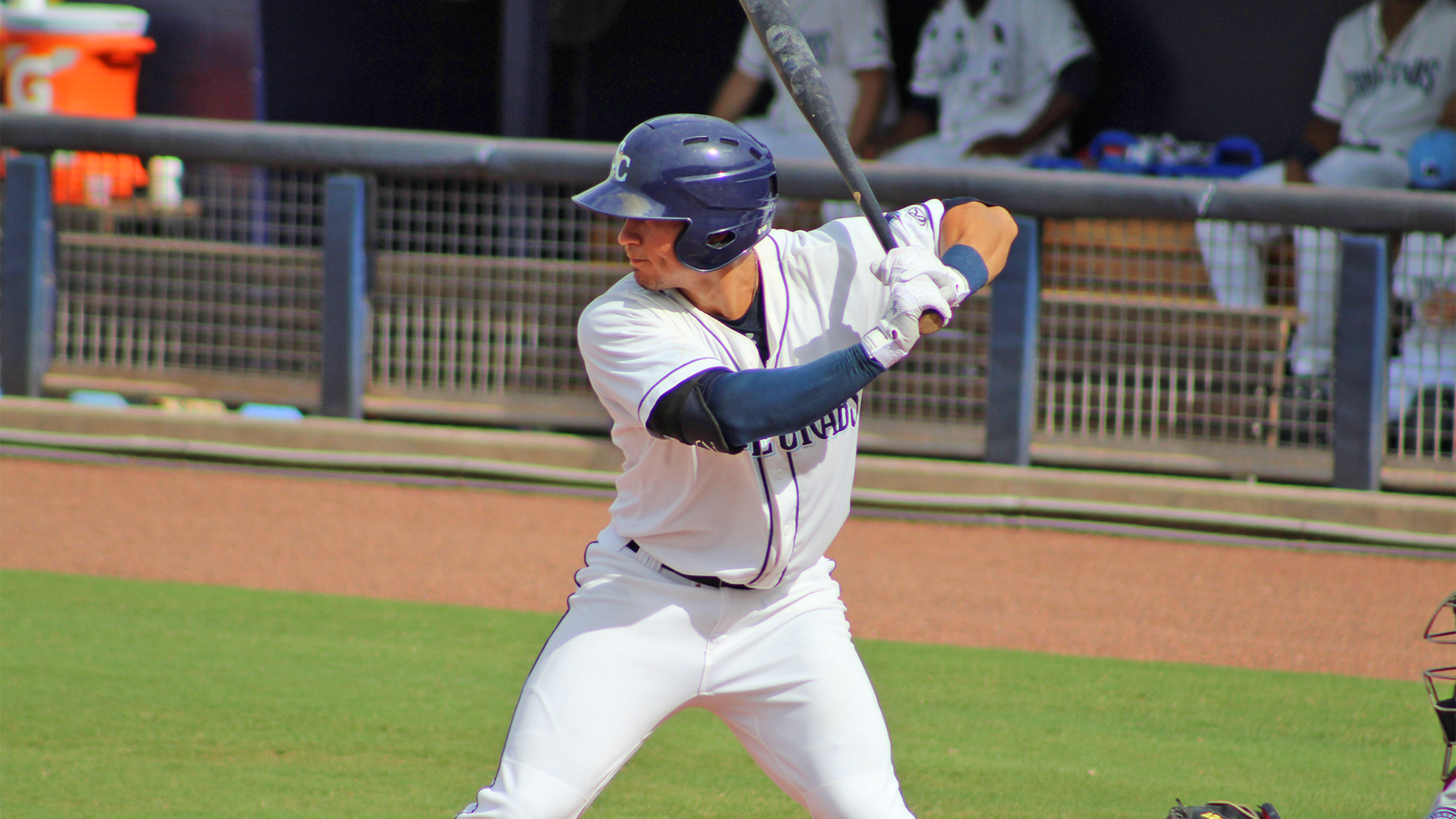 DUNEDIN, Fla. (June 12, 2018) - Five Stone Crabs notched multiple hits Tuesday, but the Dunedin Blue Jays walked off the Stone Crabs 2-1 at Dunedin Stadium.With the game tied 1-1 entering the bottom of the ninth, Dunedin (27-32) got singles from Kevin Smith and Nash Knight before Kacy Clemens
Biscuits blast M-Braves 11-1 in game one
Montgomery draws 12 walks off Braves pitching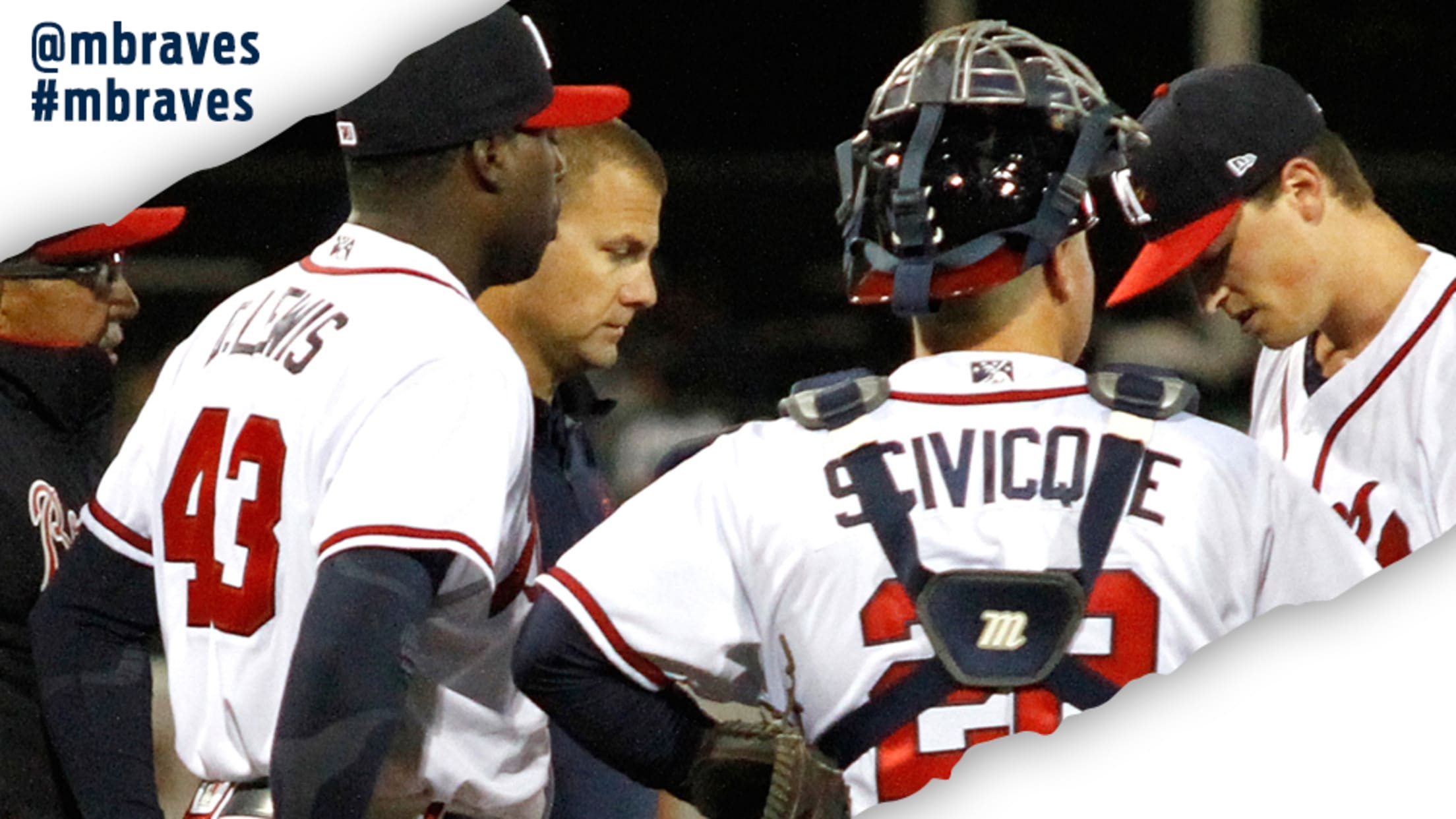 PEARL, MS -- In game one of the final series before the Southern Leauge All-Star Break, the Mississippi Braves (32-34) played host to the Montgomery Biscuits (35-31) and fell by a score of 11-1 Wednesday at Trustmark Park.In his Double-A debut, Tyler Pike (0-1) took the mound against a formidable foe.
Lowe homers twice in 3-2 loss to Threshers
Benton Moss turns in quality start in defeat
CLEARWATER, Fla. (June 3, 2017) - Brandon Lowe homered twice Saturday but José Taveras turned in a complete game for the Clearwater Threshers as the Charlotte Stone Crabs fell 3-2 at Spectrum Field.Lowe's home runs represented the only scoring on the night for Charlotte (25-28). He went opposite-field in the
Back-to-back homers spark 6-1 Stone Crabs win
Lowe slugs his team-leading sixth home run of the year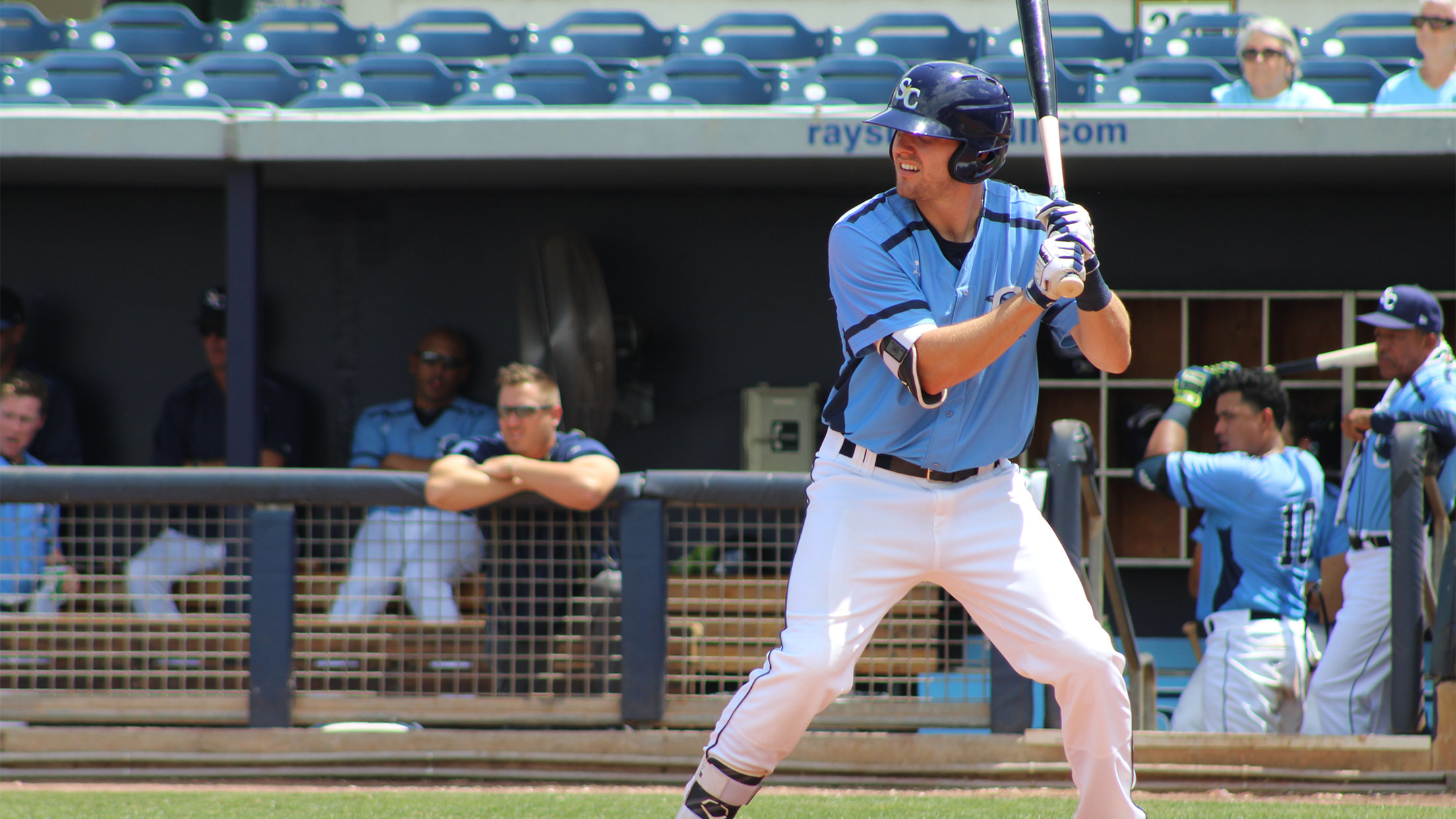 PORT CHARLOTTE, Fla. (May 28, 2017) - Ryan Boldt and Brandon Lowe delivered back-to-back home runs Sunday to jump-start a 6-1 Charlotte Stone Crabs win over the Fort Myers Miracle at Charlotte Sports Park.With the Stone Crabs (23-25) trailing 1-0 in the bottom of the fifth, Boldt banked one off