Flying Squirrels alumni in the 2021 MLB Postseason
Former Richmond players contributed for six teams in this year's playoffs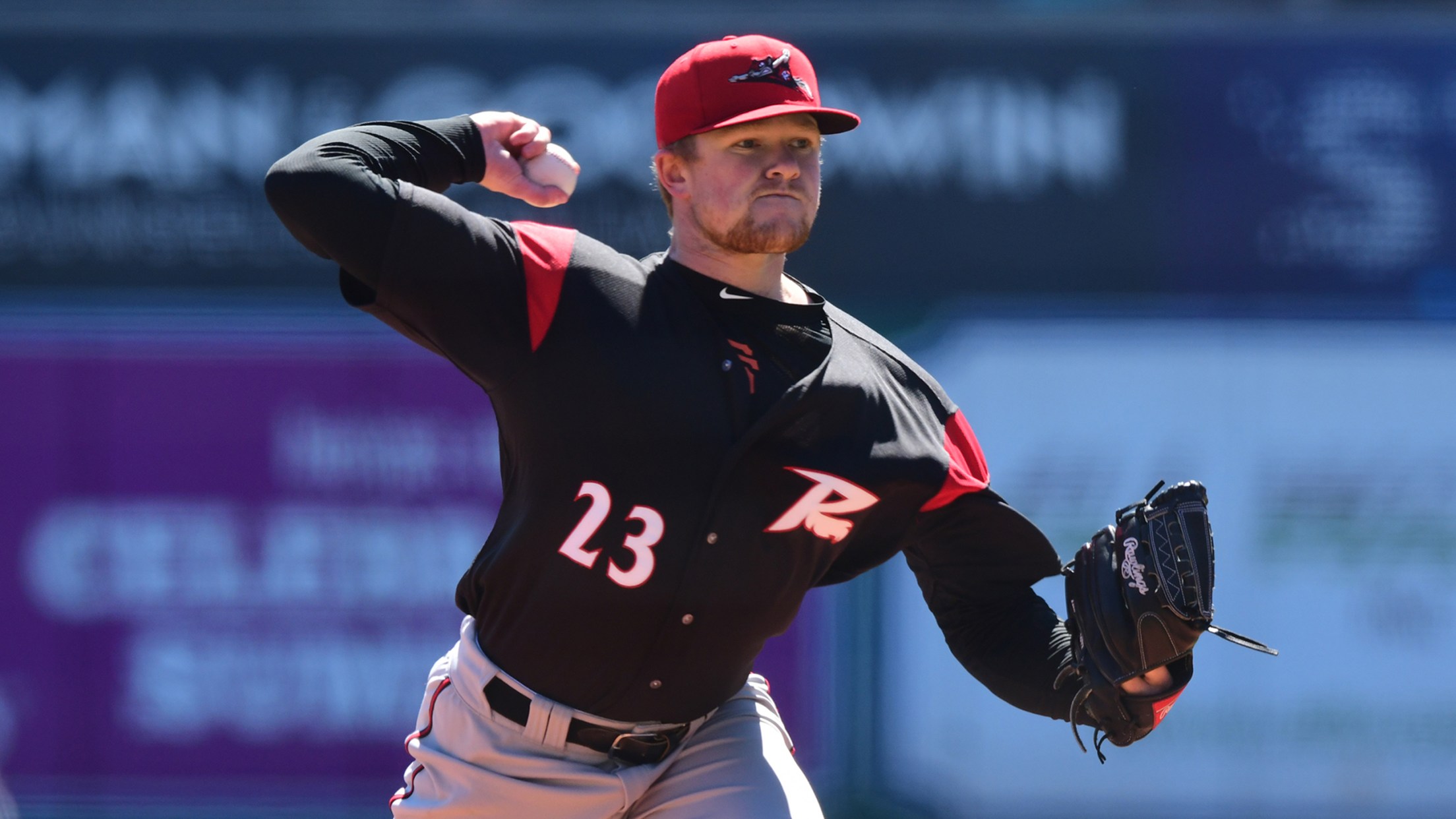 The 2021 Major League Baseball Postseason gets started tonight as the Boston Red Sox host the New York Yankees in the American League Wild Card Game at Fenway Park. Richmond Flying Squirrels alumni contributed in 2021 for six of the ten teams in the playoffs.
A look at Flying Squirrels alumni on 2021 MLB Opening Day rosters
Sixteen former Squirrels landed spots on MLB rosters to begin the new season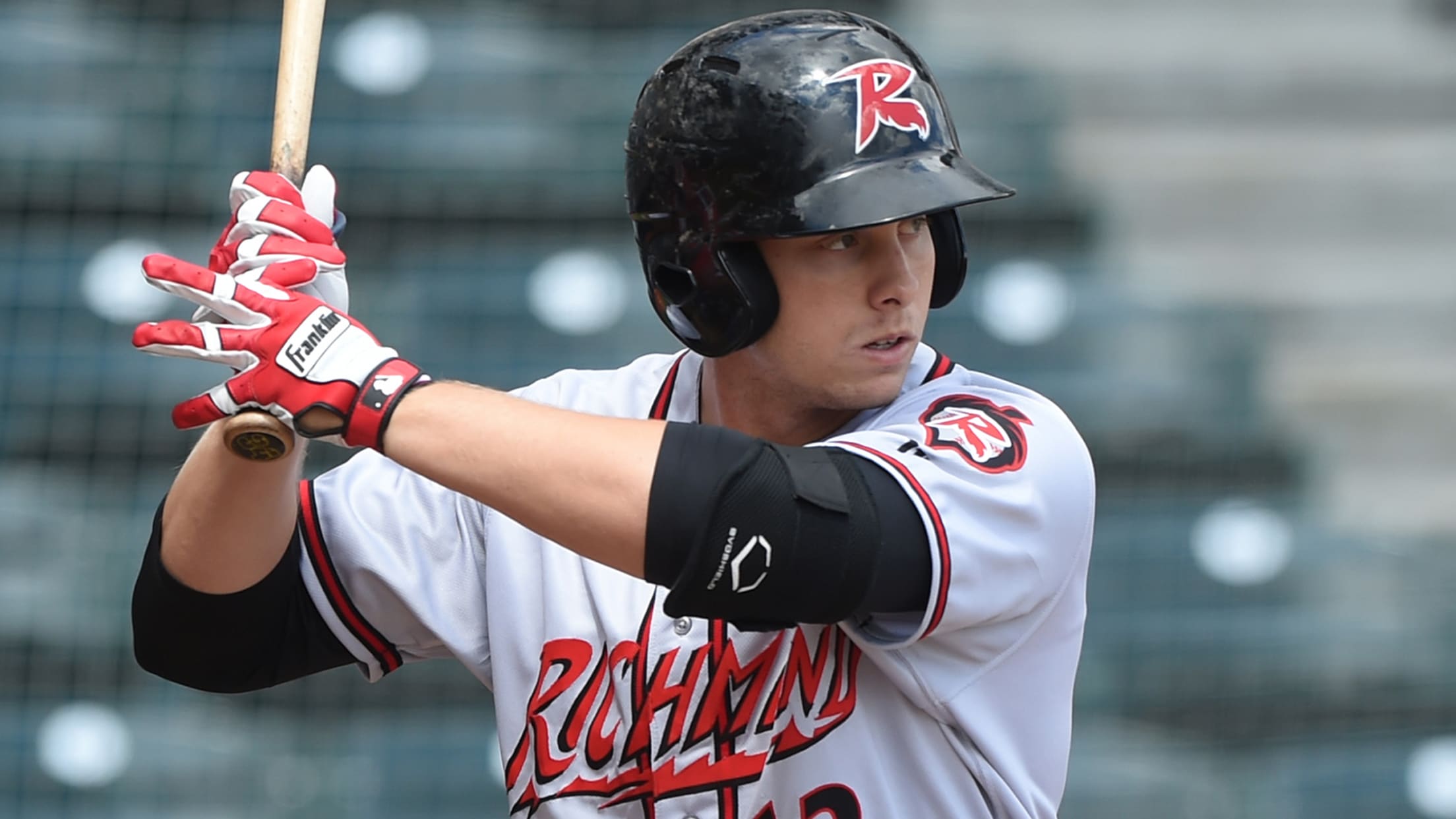 With the 2021 Richmond Flying Squirrels season around the corner, the big leagues got rolling on Thursday. Sixteen Flying Squirrels alumni landed spots on Major League rosters to begin the 2021 season.
Quiala shines as River Cats return home with victory
Right-hander strikes out career-high nine in seven scoreless innings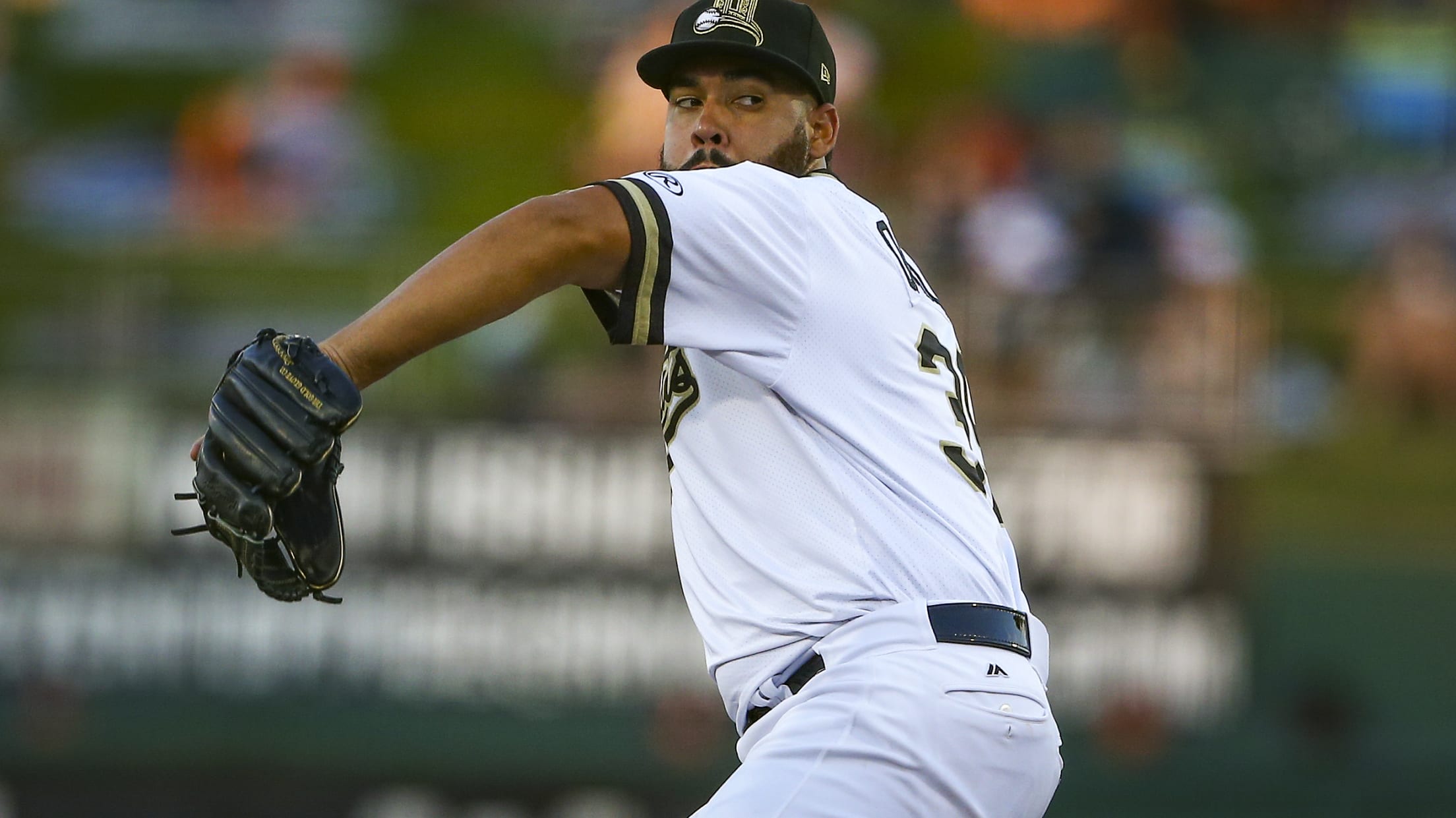 West Sacramento, Calif. -- The Sacramento River Cats (41-40) began their five-game home series with the Albuquerque Isotopes (34-48) on a winning note, taking the opener 6-1 on the back of starting pitcher Yoanys Quiala.The Cuban right-hander tossed seven scoreless innings and struck out a career-high nine batters. For Quiala,
Green homers again as River Cats close out road trip
Sacramento goes 4-5 on nine-game swing with loss in series finale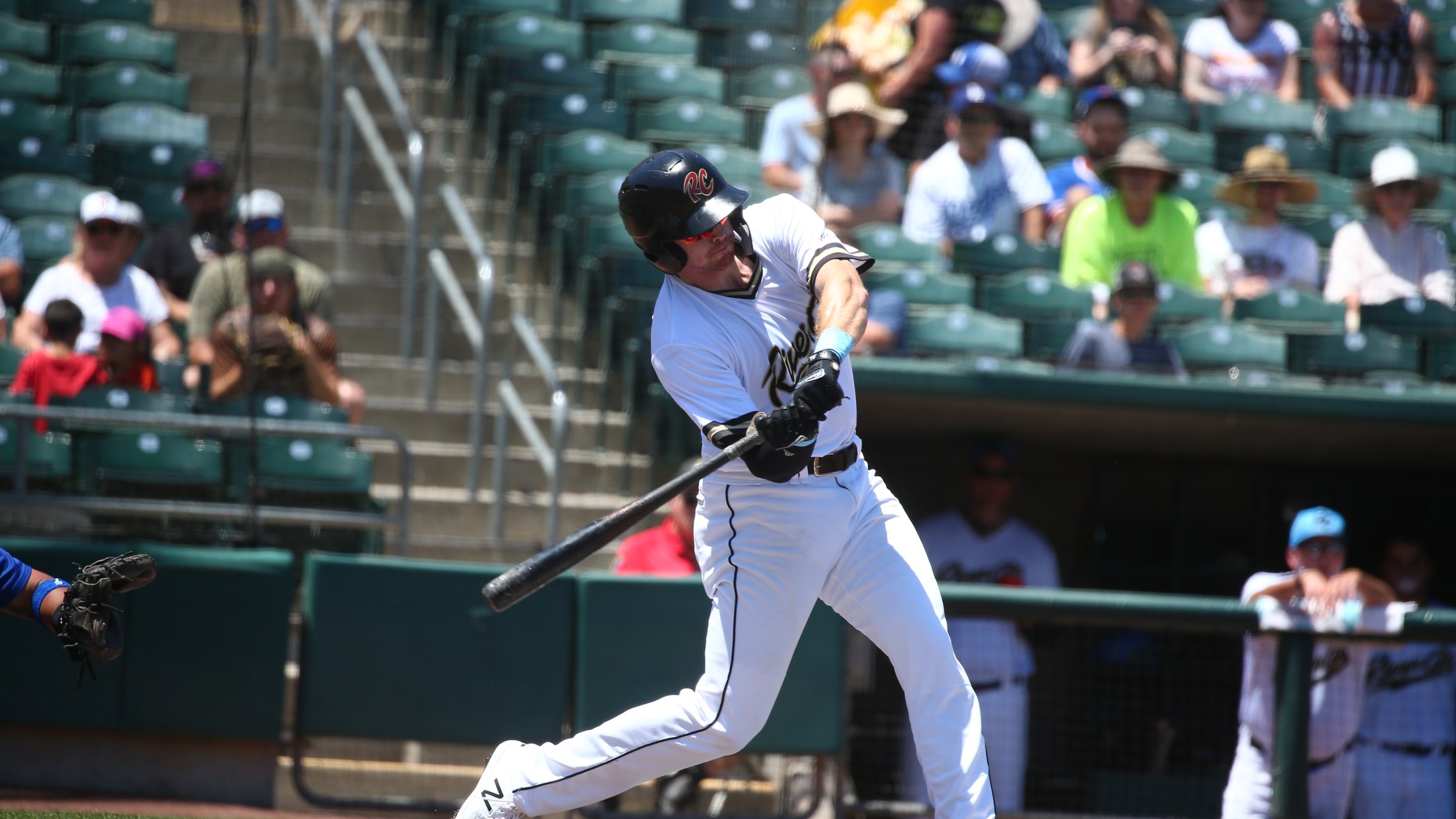 El Paso, Texas -- The Sacramento River Cats (40-40) will head back home after dropping the final game of their four-game set with the El Paso Chihuahuas (49-30), 9-5.A Zach Green solo shot, his 17th of the season, and an Austin Slater two-run single with the bases loaded pushed the
Late-inning Peña double lifts River Cats over Chihuahuas
Menez settles down after allowing four runs in first inning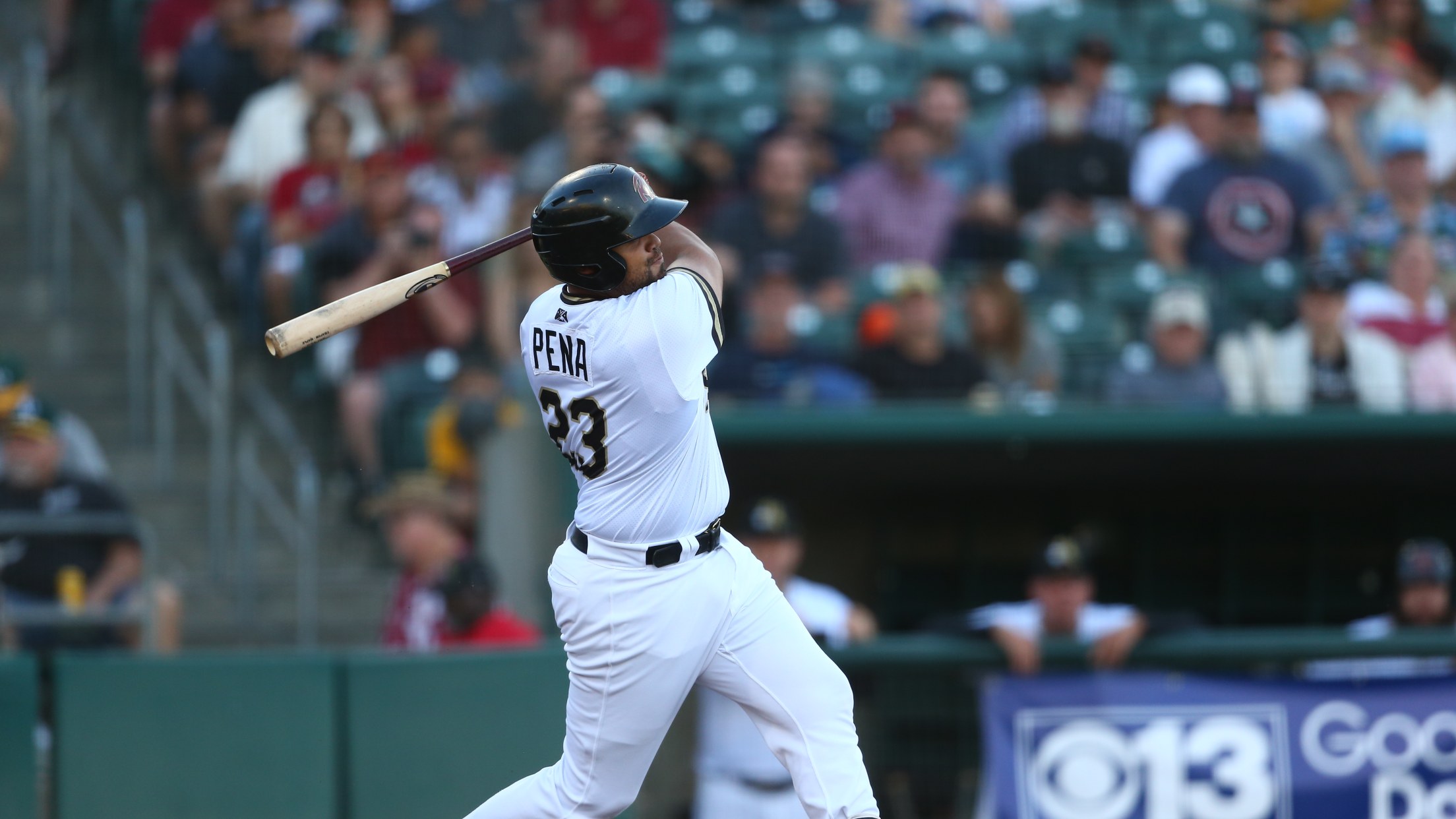 El Paso, Texas -- The Sacramento River Cats (40-38) got back in the win column with a narrow 5-4 victory over the El Paso Chihuahuas (48-30) on Wednesday night.Sacramento trailed 4-1 after one inning but fought back with three runs in the fourth and then the game-clinching run on a
Menez strikes out career-high 12 as River Cats sneak past Aviators
Slater has a big night, pitching staff strikes out a season-high 21 batters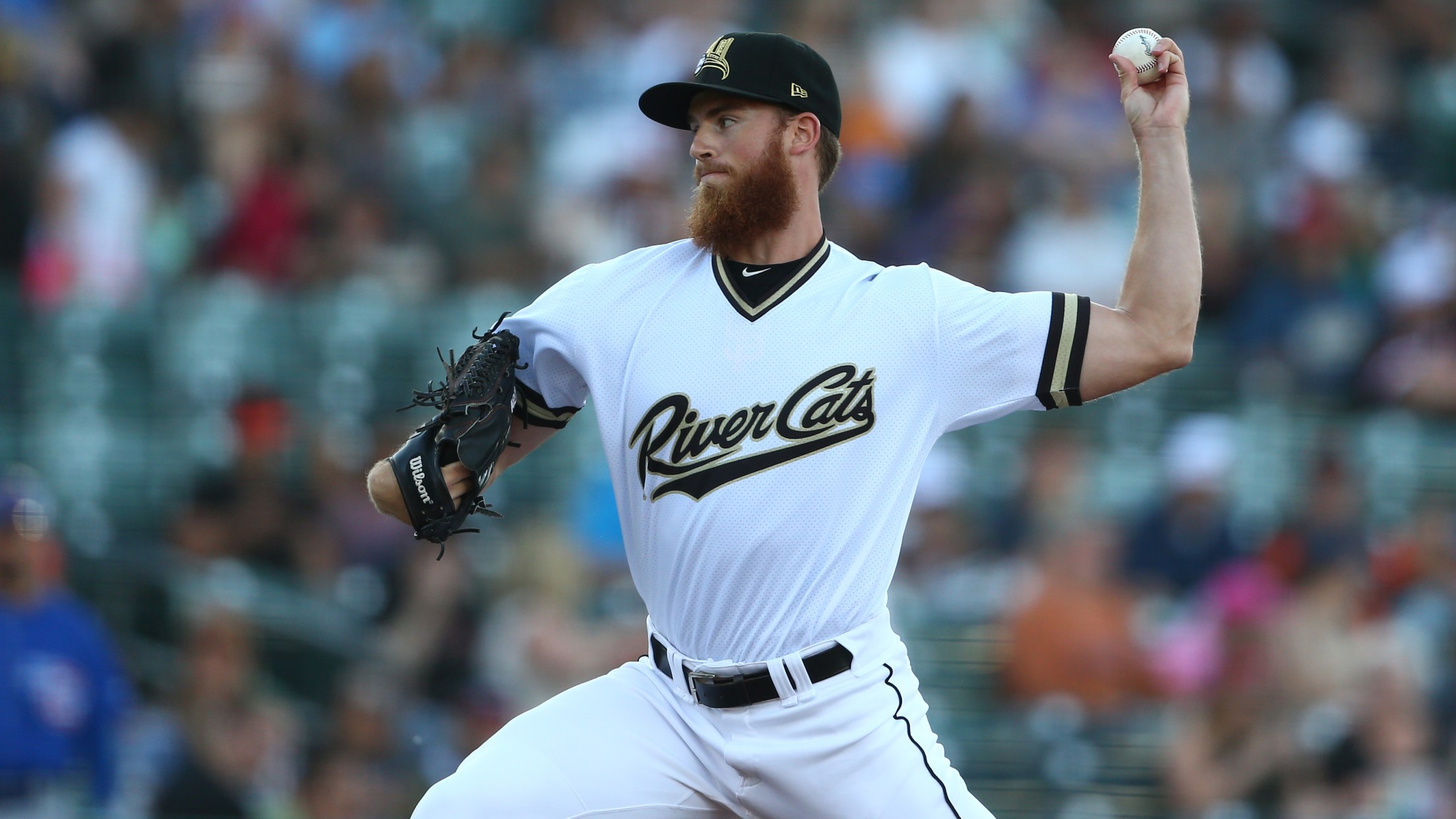 Las Vegas, Nevada - The Sacramento River Cats (37-36) pitching staff put on a display against the Las Vegas Aviators (41-33), piling up a season-high 21 strikeouts in a wild 12-7 extra-inning win. Starter Conner Menez was brilliant, setting a career-high with 12 strikeouts himself.It was a statement game for
Howard comes through again as River Cats walk off
Avelino blasts his fifth home run, Shaw collects three hits in extra-inning victory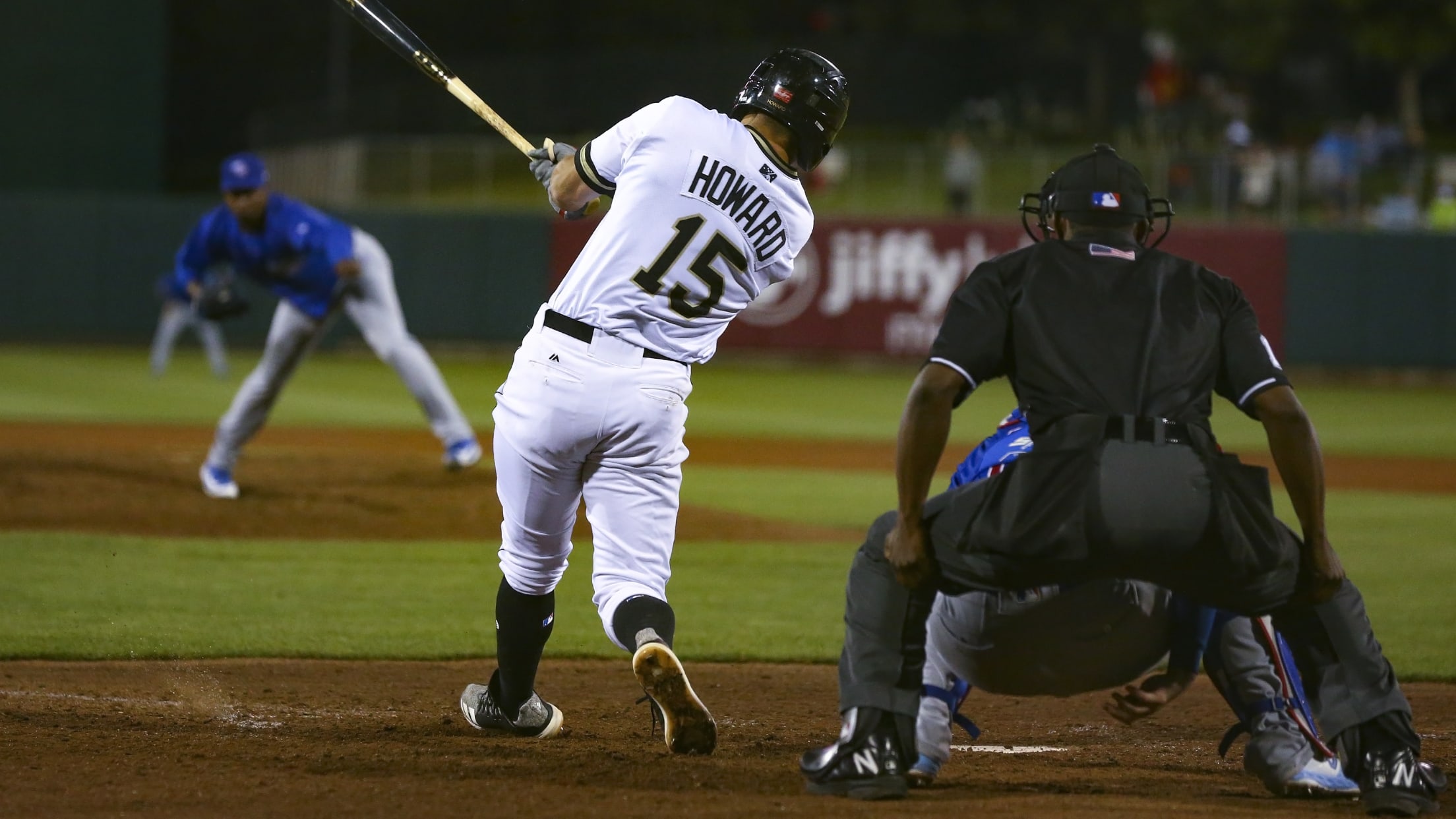 West Sacramento, Calif. - The Sacramento River Cats (36-32) won a roller coaster series opener against the Iowa Cubs (37-32) by a score of 7-6. Second baseman Ryan Howard picked up his second extra-inning, walk-off hit in the last three days.Southpaw starter Conner Menez was mowing down Cubs Saturday night
Baby Cakes hold off River Cats' comeback attempt
Peña collects three hits in 4-3 loss to New Orleans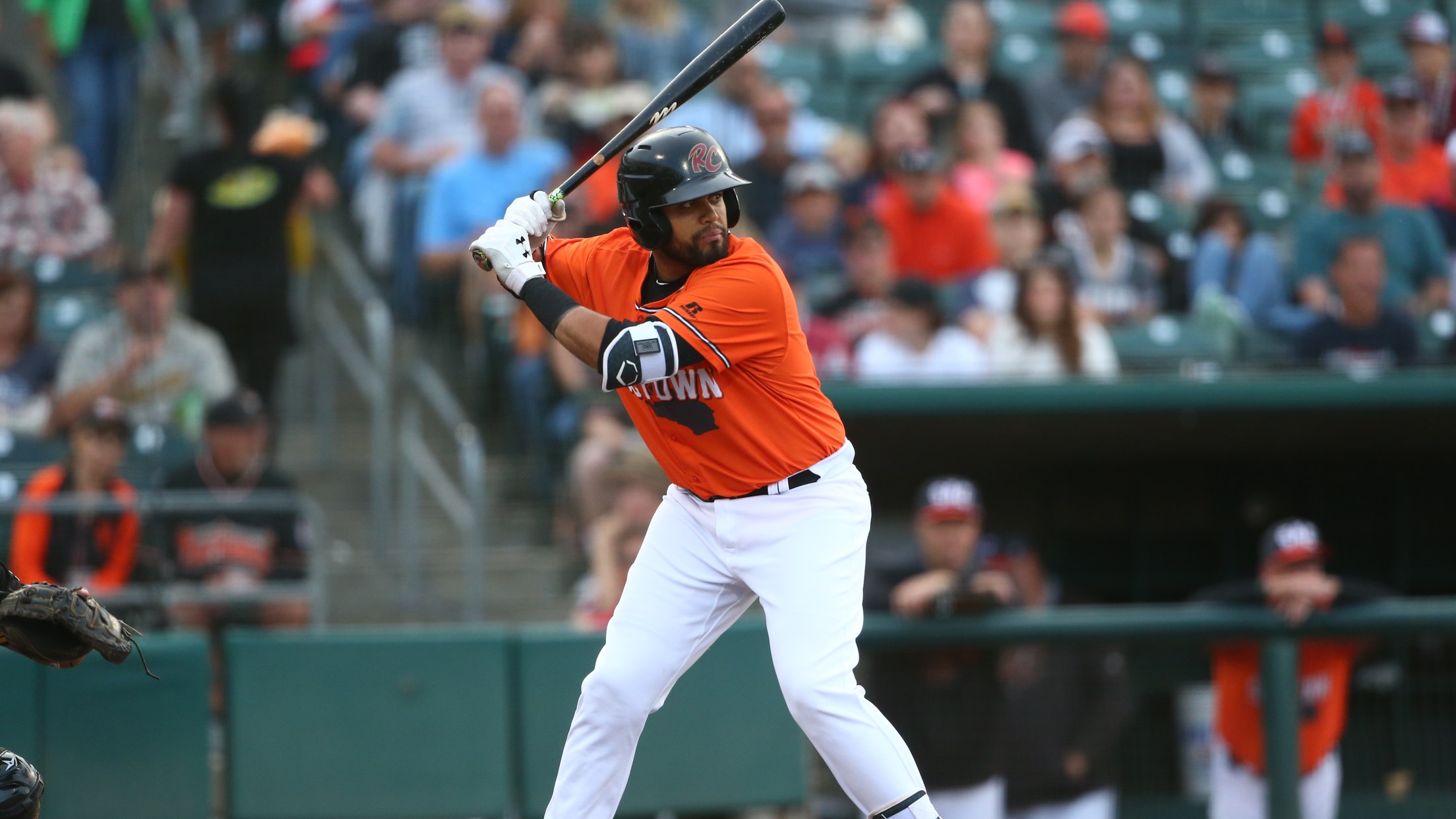 Metairie, La. -- Looking to tie their longest winning streak of the season, the Sacramento River Cats (31-31) came up just short losing 4-3 to the New Orleans Baby Cakes (35-28).The River Cats loaded the bases in the eighth inning and plated two runs to make it a one-run game,
River Cats crush four home runs in win over Aviators
Gerber homers for second consecutive game, ties for team lead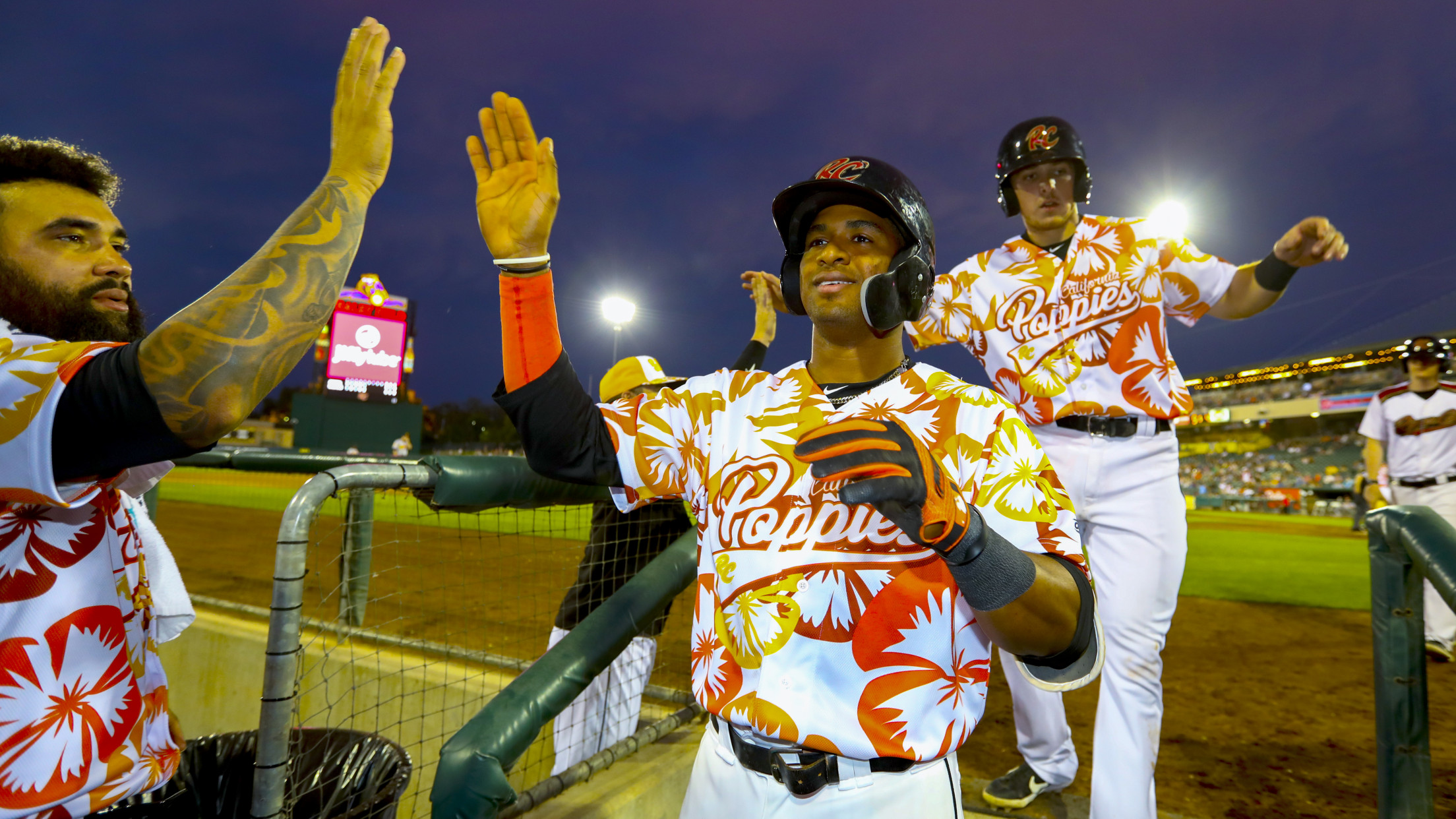 West Sacramento, CA -- Despite quickly trailing 3-0 in the first inning, the Sacramento River Cats (28-28) fought back with four home runs on the night to earn a 7-5 victory over the Las Vegas Aviators (31-26).Center fielder Mike Gerber got the home run ball rolling with a solo shot
River Cats continue to be stumped by Aviators
Slater reaches base three times in 7-1 loss to Las Vegas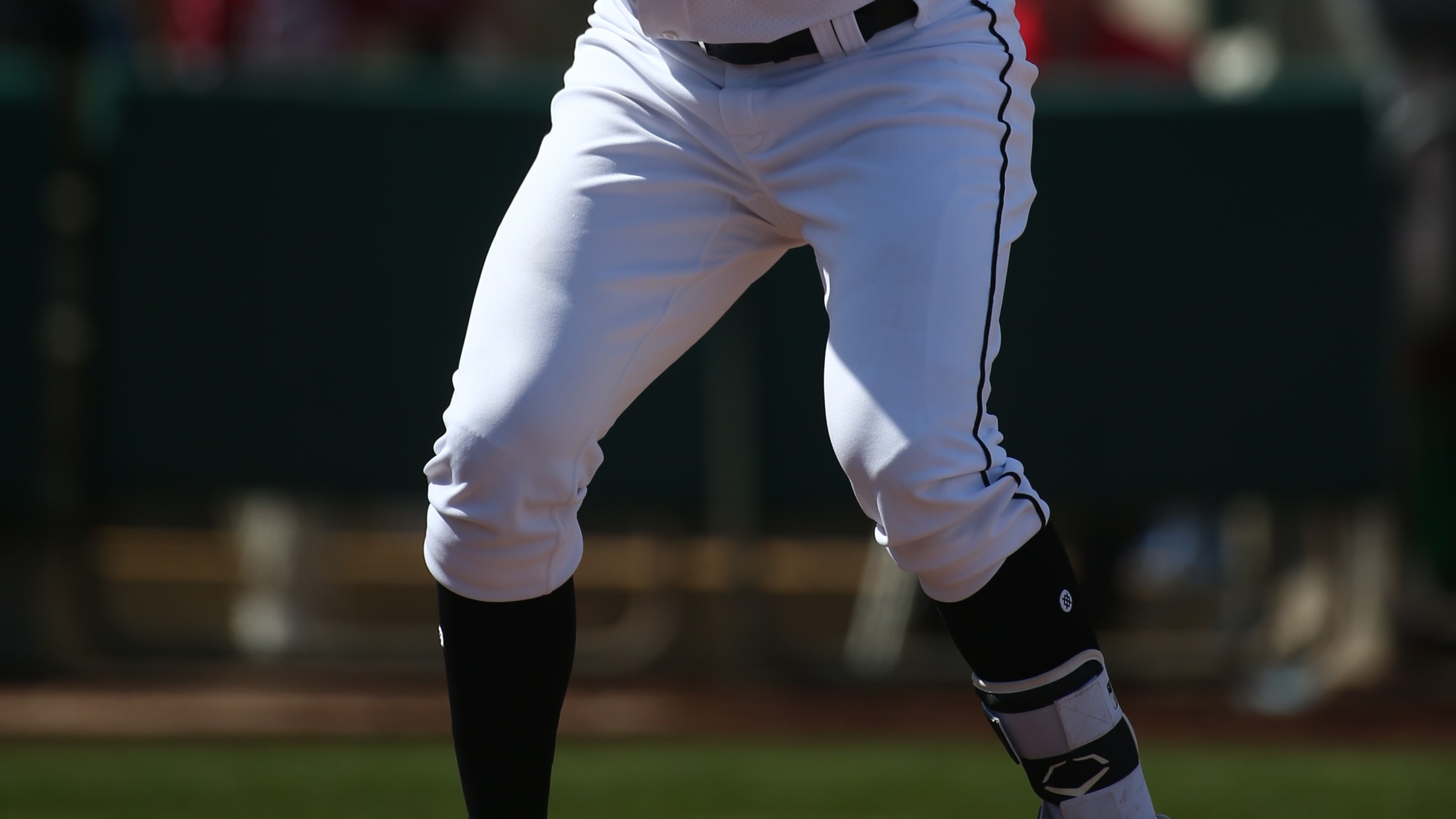 West Sacramento, CA -- The Sacramento River Cats (26-27) fell back under .500 with a 7-1 defeat at the hands of the Las Vegas Aviators (30-24). The home team fell behind quickly, surrendering six runs in the first two innings.River Cats right-hander Carlos Navas, making a spot start in place
Beede's gem goes for naught in 1-0 loss to Bees
Right-hander throws season-high seven innings, allows just three hits, strikes out eight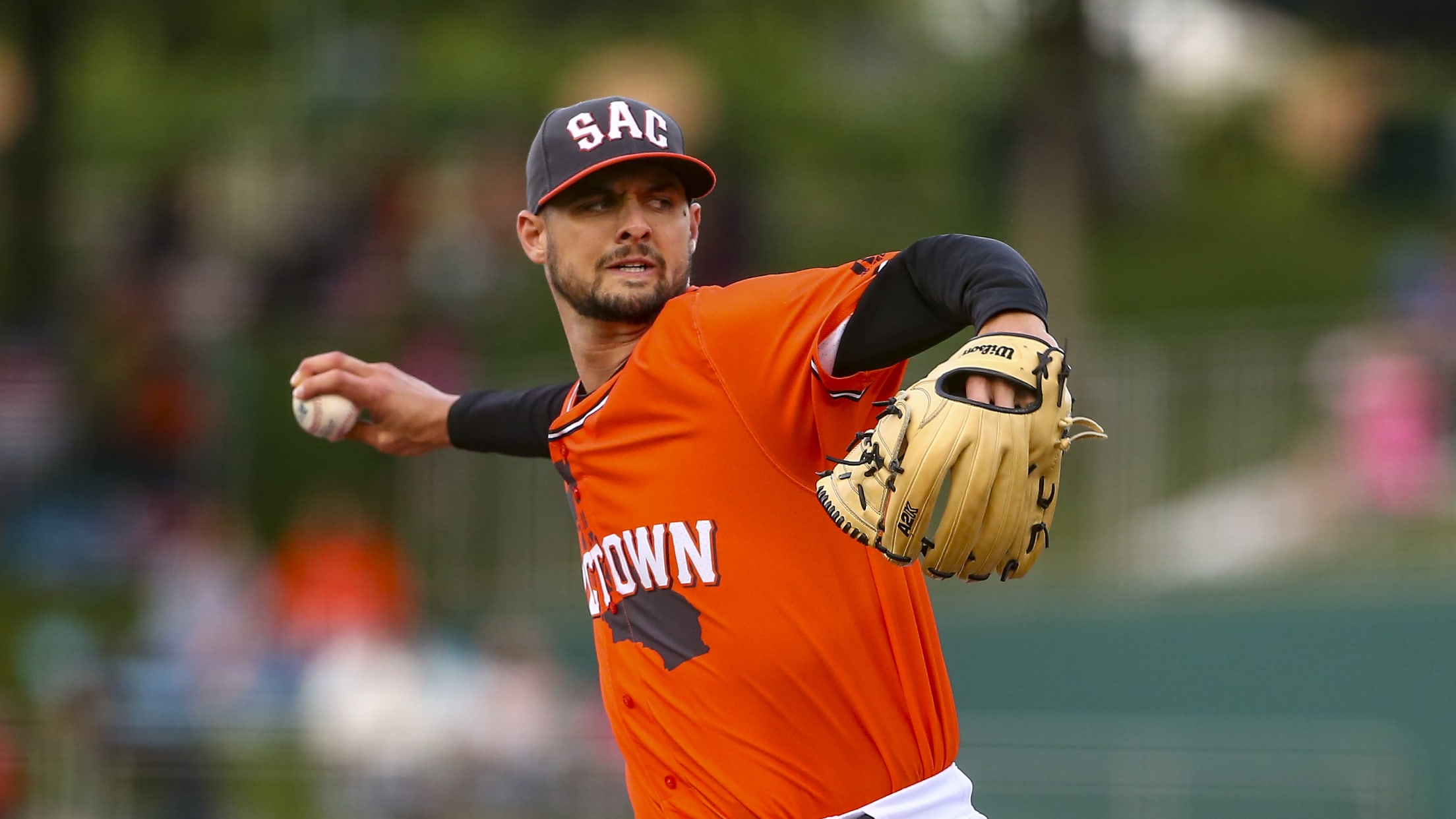 West Sacramento, Calif. - The Sacramento River Cats (22-26) got a tremendous performance from starter Tyler Beede but were unable to get anything going at the plate for a second straight night, dropping the series-finale 1-0 to the Salt Lake Bees (22-25).Beede continued to flash Major League stuff for the
River Cats drop finale but leave Fresno with series win
Austin Slater reaches base four times in tough 4-3 extra-inning loss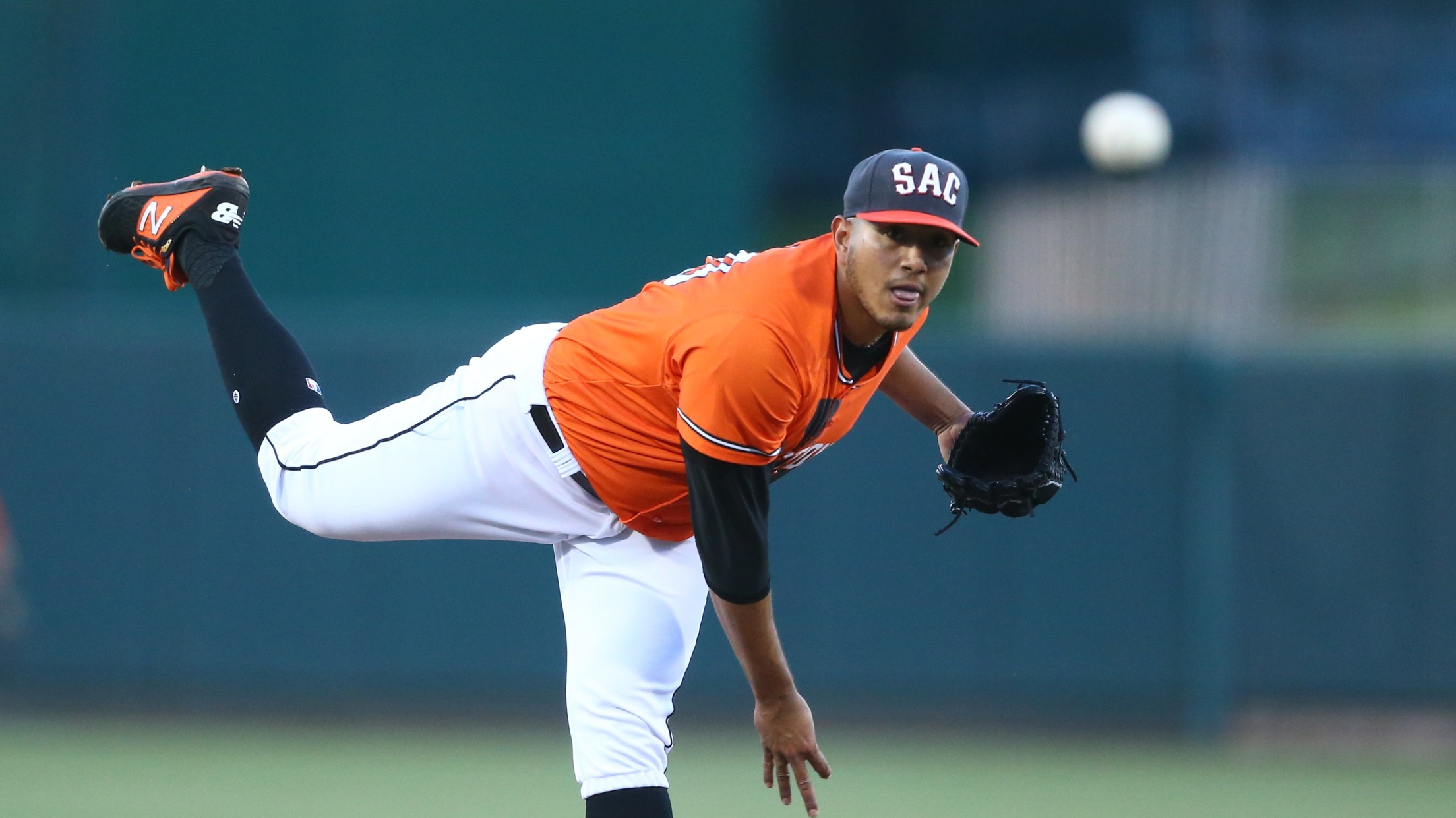 West Sacramento, Calif. - The Sacramento River Cats (21-23) dropped a nail-biter in extras 4-3 to the Fresno Grizzlies (23-21) on Monday night. They do leave town with a series victory though, now two back of first place in the Pacific North Division.Starter Enderson Franco turned in a phenomenal effort
Slater powers River Cats to doubleheader sweep
Austin Slater hits a home run in each game, including a grand slam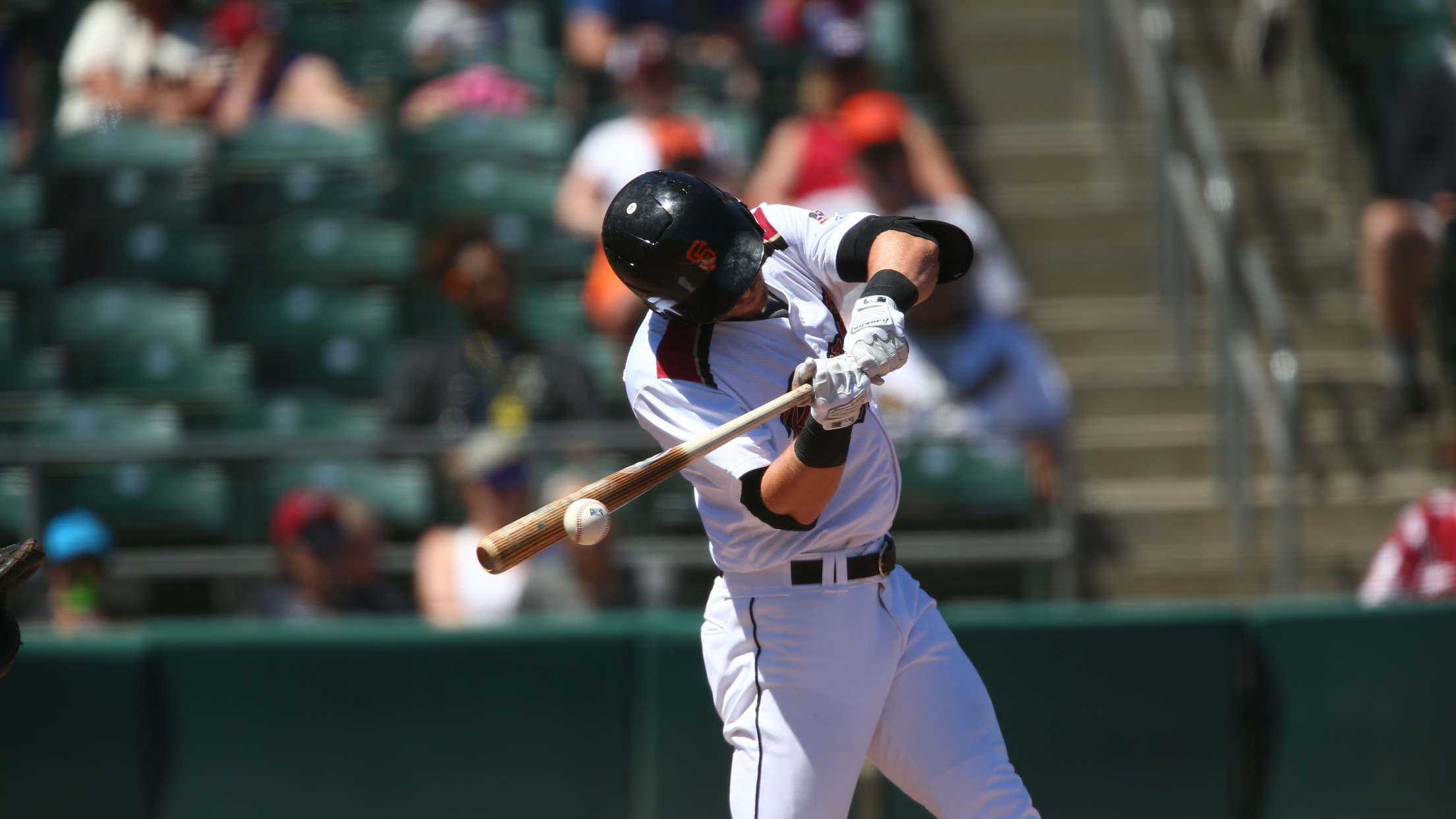 Fresno, Calif. -- The Sacramento River Cats (21-22) picked up two wins (4-3, 7-0) on Sunday in a doubleheader sweep of the Fresno Grizzlies (22-21) to pull within one game of the Pacific Northern division lead.First baseman Austin Slater provided more than half of the team's runs, doing the most
River Cats split Friday night doubleheader with Grizzlies
Dereck Rodriguez solid in return to River Cats, smacks three doubles at the plate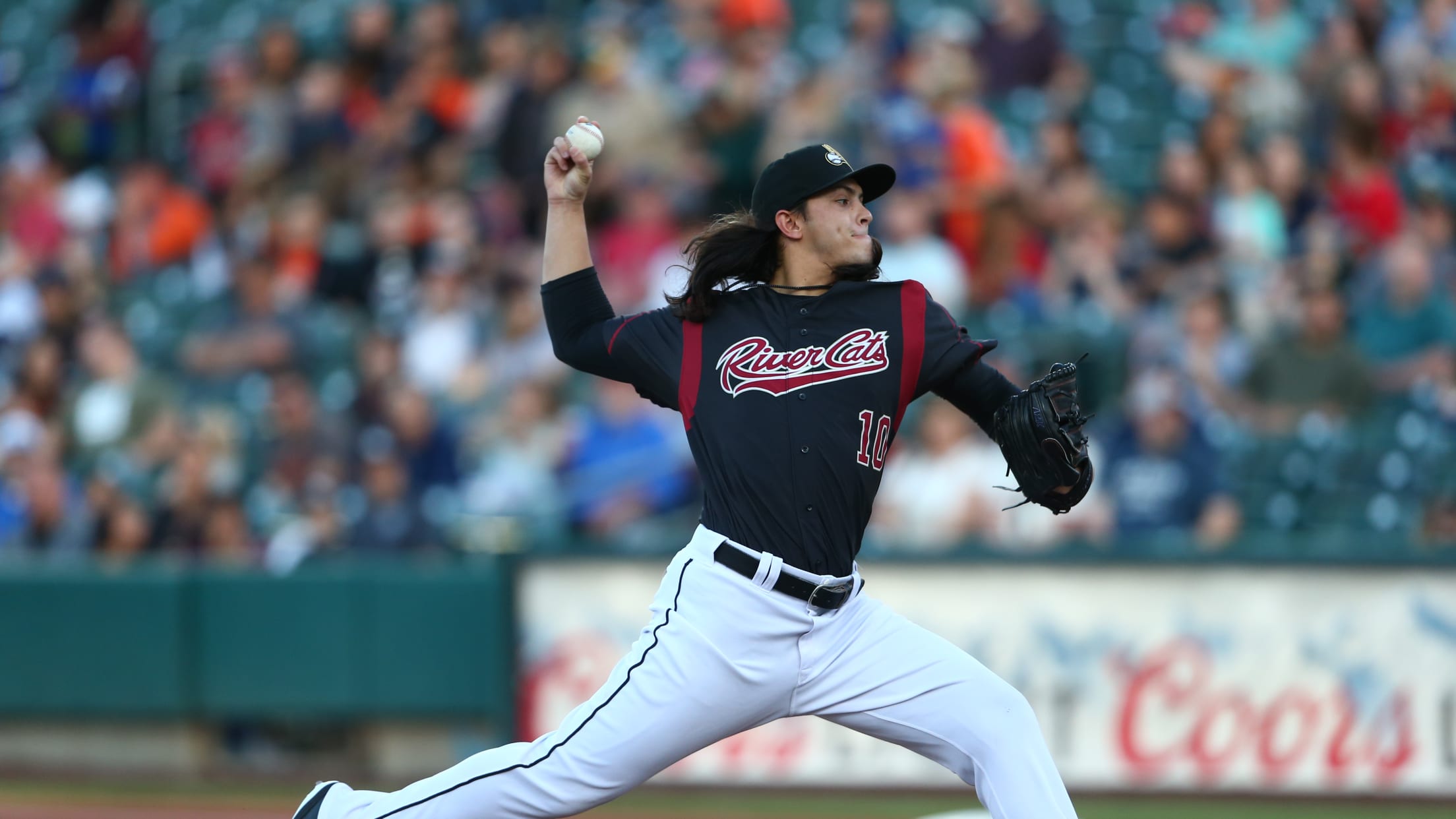 West Sacramento, Calif. - It was an up and down evening for the Sacramento River Cats (19-22), who earned a victory in the front end of the doubleheader behind Dereck Rodríguez, then dropped game two to the Fresno Grizzlies (22-19) in extras on a walk-off homer from Nationals top prospect
Quiala stifles Chihuahuas for Mother's Day victory
Anthony Garcia powers up for two home runs as Sacramento wins 6-1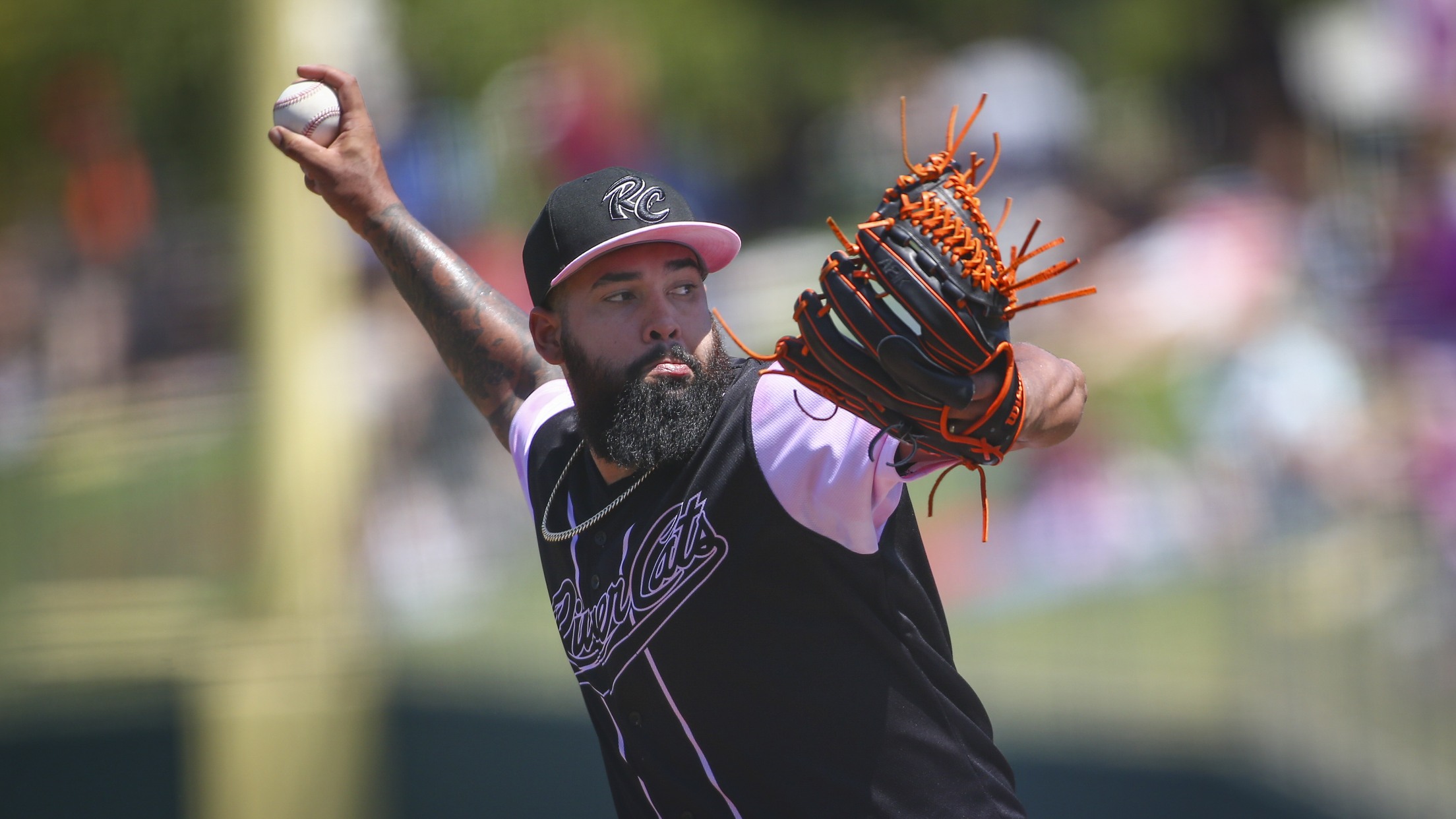 West Sacramento, CA. - The Sacramento River Cats (18-19) pitching staff shut down a potent El Paso (25-12) offense and River Cats hitters hit four home runs to take game two of their four-game series 6-1.Right-hander Yoanys Quiala turned in his best outing since joining the River Cats, holding the
Williamson, River Cats play home run derby in 12-6 win over Reno
Williamson smashes three homers, Slater adds two as River Cats approach franchise record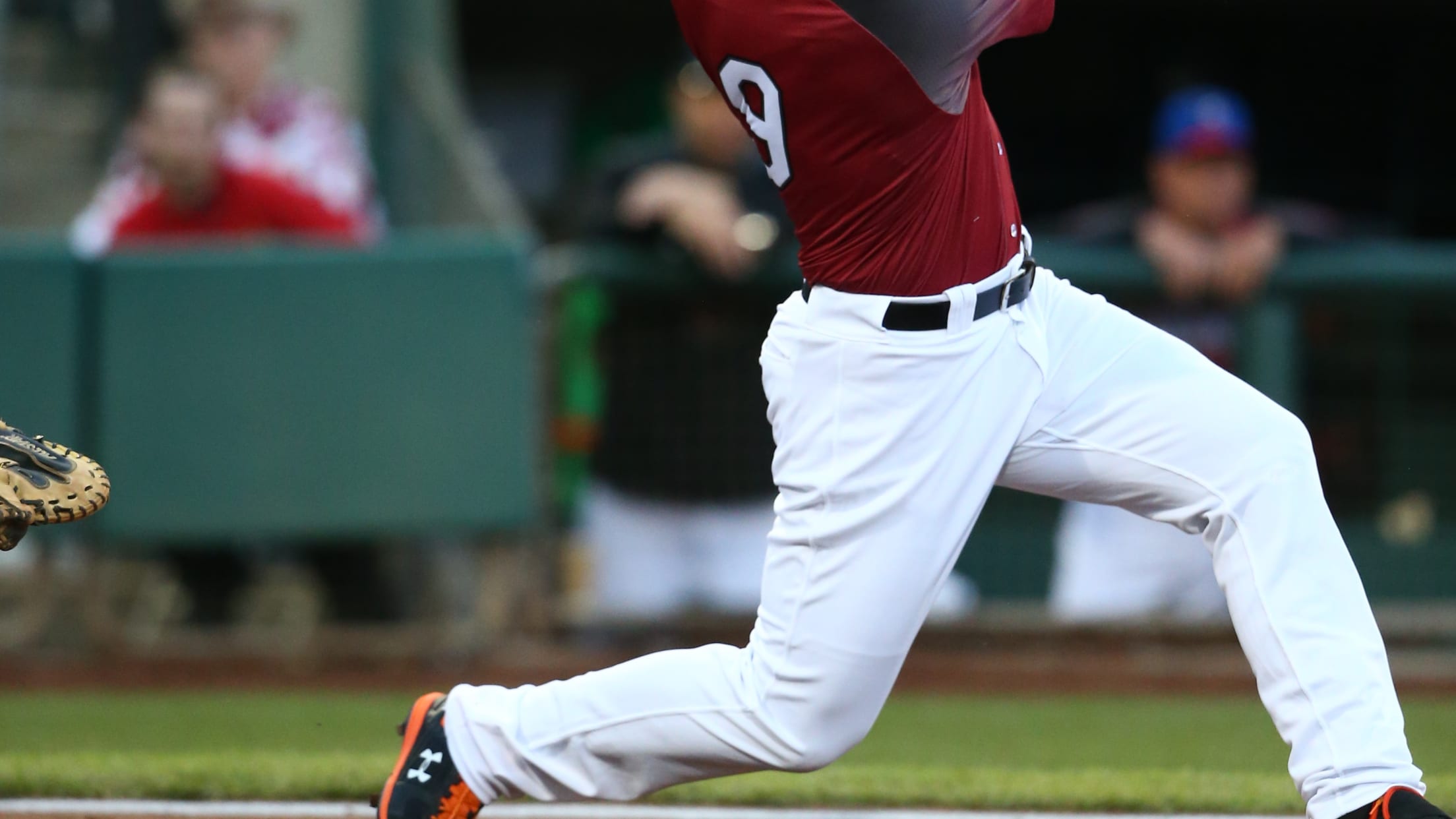 West Sacramento, CA. - The baseballs were flying out of Raley Field at a near-record pace on Monday night as the Sacramento River Cats (16-15) smashed seven total home runs to power past the Reno Aces (13-18) 12-6.Mac Williamson had a monster night, finishing 3-for-3 with three homers, a walk,
Williamson powers River Cats with trifecta
Giants outfielder blasts three of team's seven home runs in win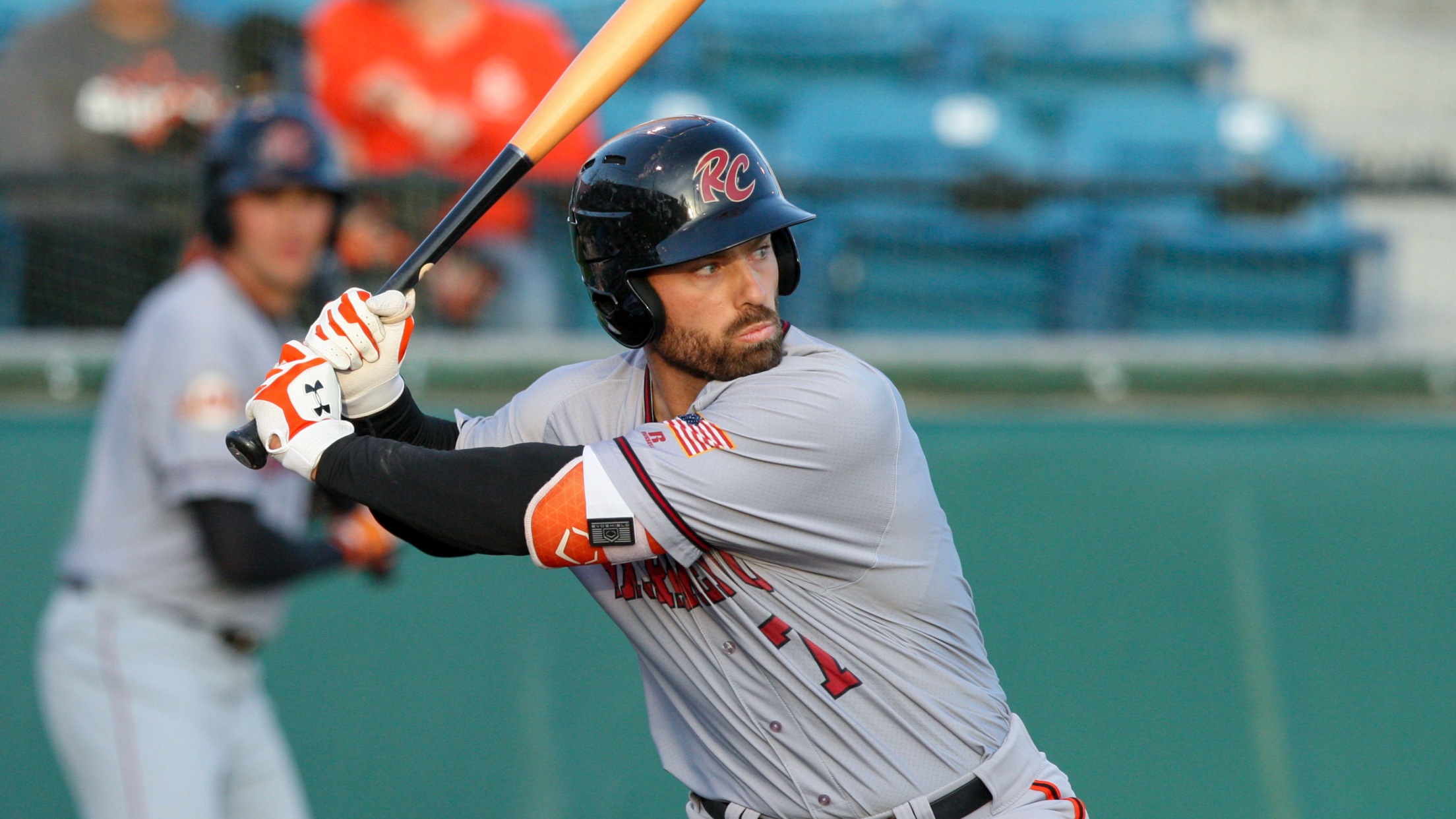 The outfield fence of Raley Field couldn't contain Triple-A Sacramento on Monday. And for Mac Williamson, neither could the ballpark as a whole.The Giants outfielder blasted three long balls and drove in a season-high five runs in the River Cats' 12-6 win over the Aces, including a 511-foot moon shot
River Cats squander lead in ninth as Isotopes walk off
Gerber homers for the third consecutive game in 6-5 loss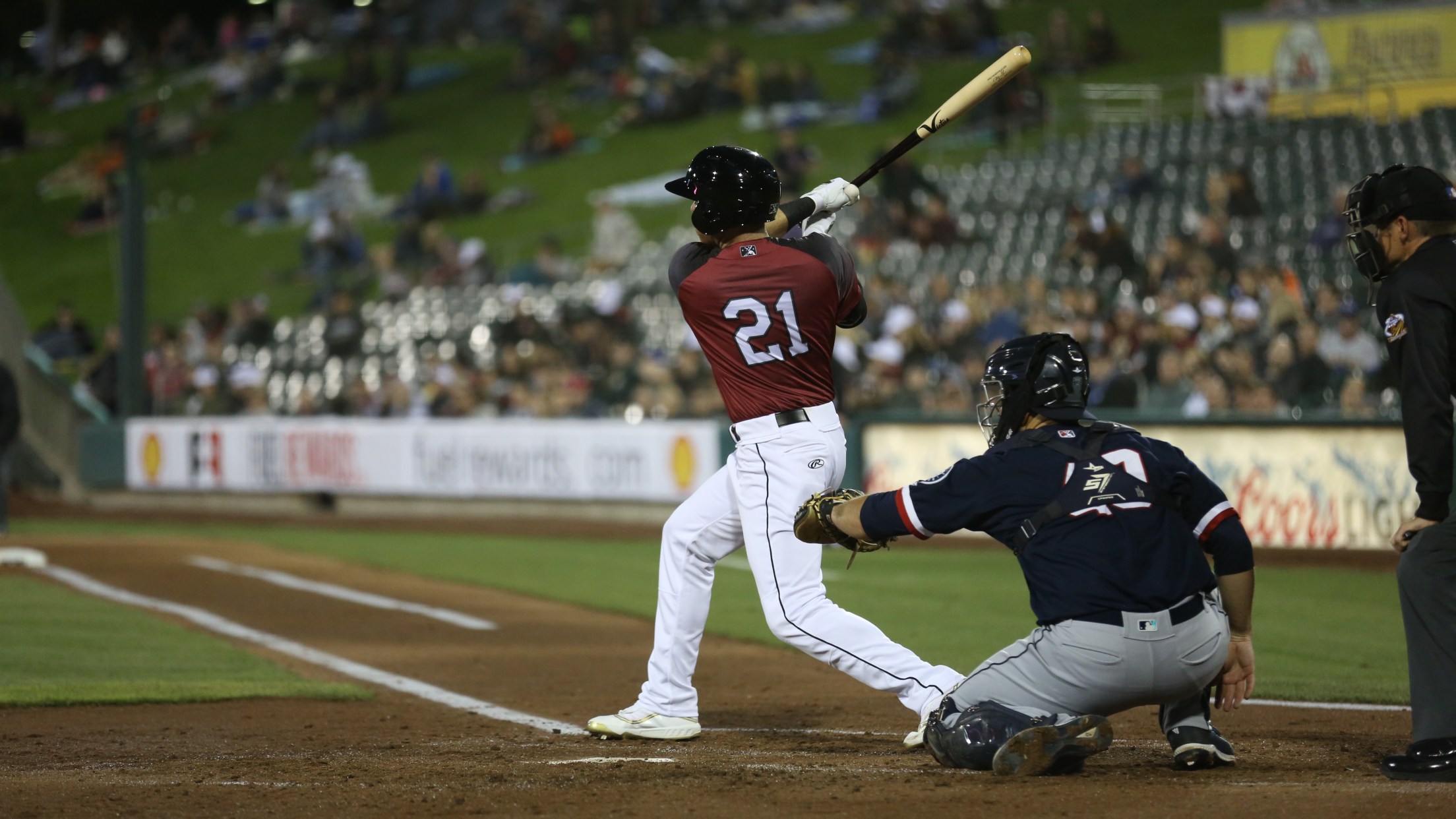 Albuquerque, NM. -- The Sacramento River Cats (13-13) were walked off on for the second time during this nine-game road trip as the Albuquerque Isotopes (16-11) struck for two runs in the ninth to win it 6-5.The River Cats pitching staff walked a season-high 11 batters, including six from starter
Rainiers walk off on River Cats to close out series
Anderson strikes out career-high nine in six strong innings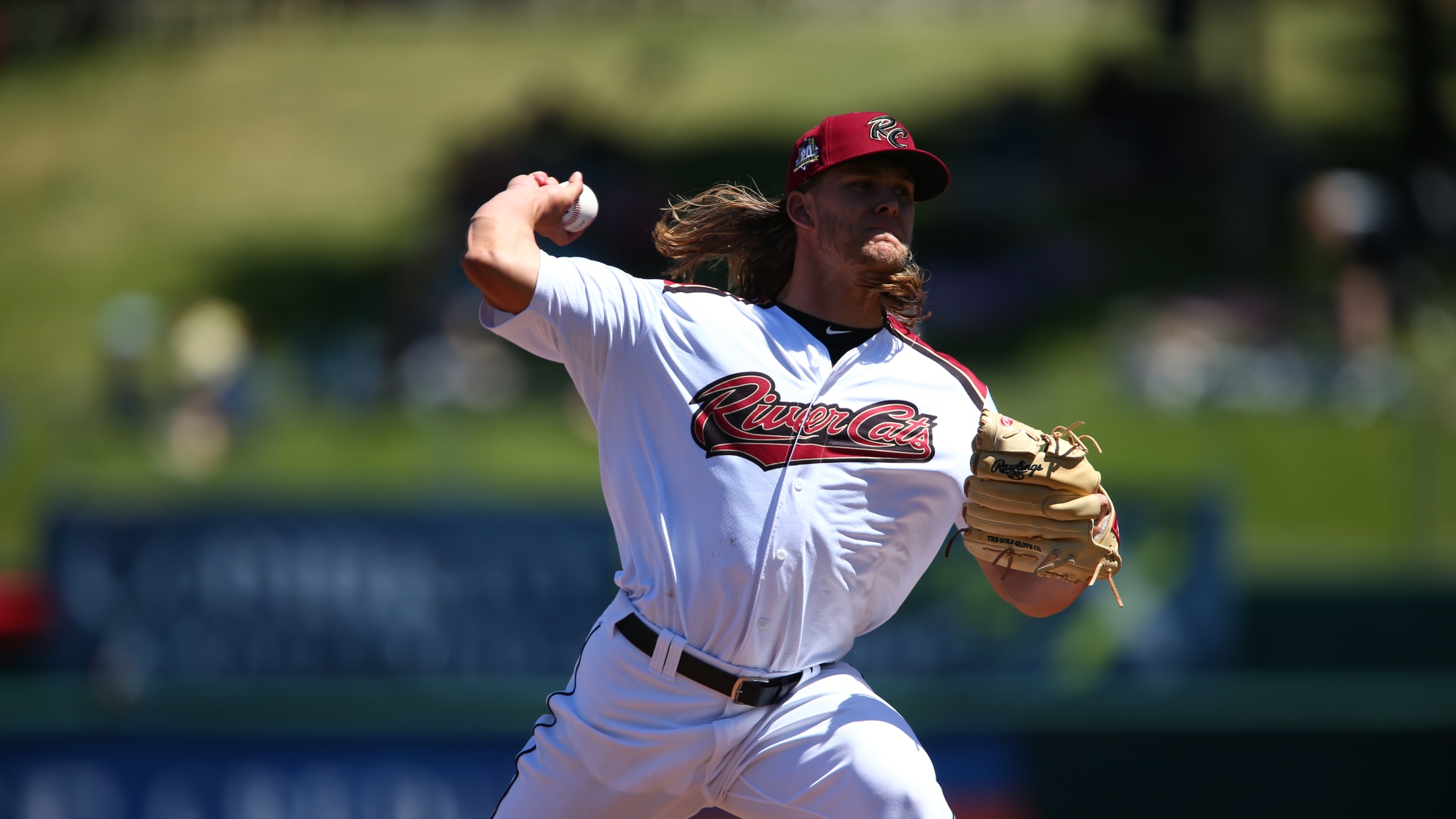 Tacoma, Wash. -- Despite six innings of solid work from right-hander Shaun Anderson, the Sacramento River Cats (12-11) lost 4-3 on Sunday afternoon as the Tacoma Rainiers (9-15) walked off on a sacrifice fly in the ninth.Heading to the final frame down one, catcher Stephen Vogt led off with his
Blach, pair of homers push River Cats to victory
Six one-run innings from Ty Blach set stage for 4-1 win over Rainiers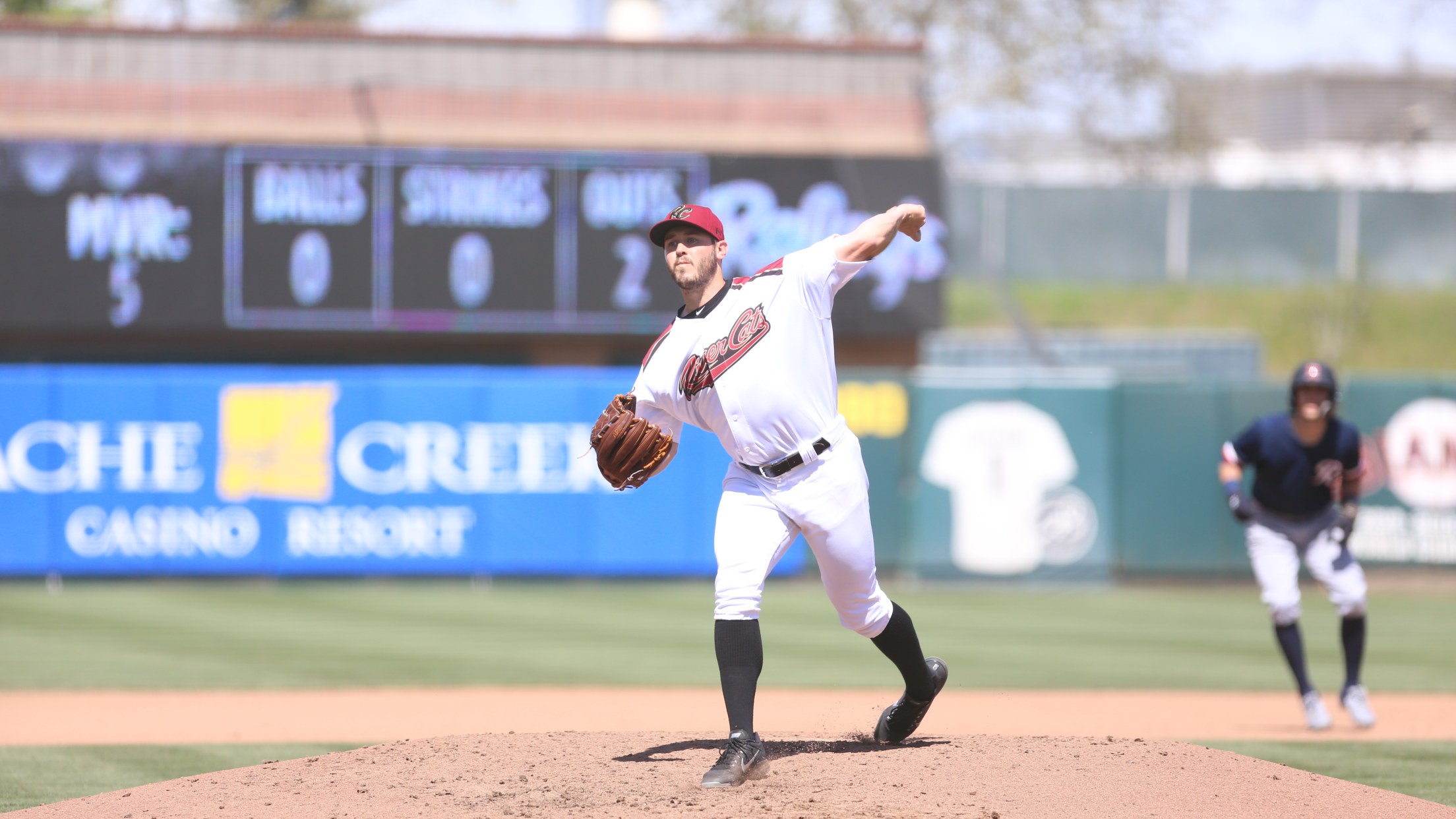 Tacoma, Wash. -- The Sacramento River Cats (10-9) received impressive performances from both sides of the field en route to a 4-1 win over the Tacoma Rainiers (7-13).Left-hander Ty Blach, in his best outing of the young season, didn't allow a hit until the first batter of the bottom of
Grand slam dooms River Cats in series-ending loss
Solano stays hot with three hits as club hits the road for nine games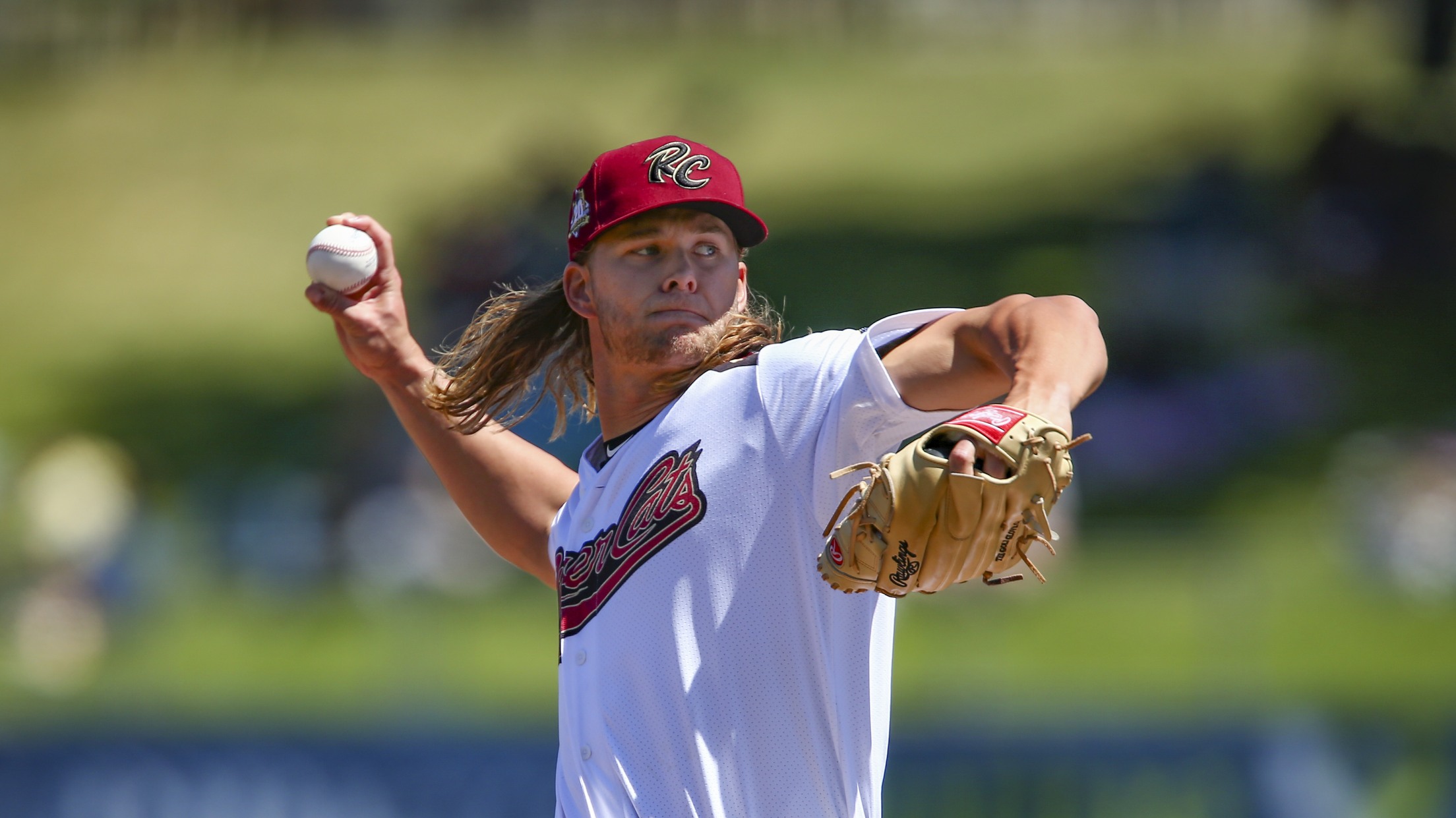 West Sacramento, Calif. -- Right-handed starter Shaun Anderson turned out a solid 5.2-inning outing but the bullpen would falter, resulting in an 8-4 loss for the Sacramento River Cats (9-9) at the hands of the Salt Lake Bees (5-12).Anderson struck out five, allowed a pair of doubles, and surrendered just
Beede shuts down Bees for River Cats' third straight win
Avelino collects three hits as Sacramento moves to 5-1 against Salt Lake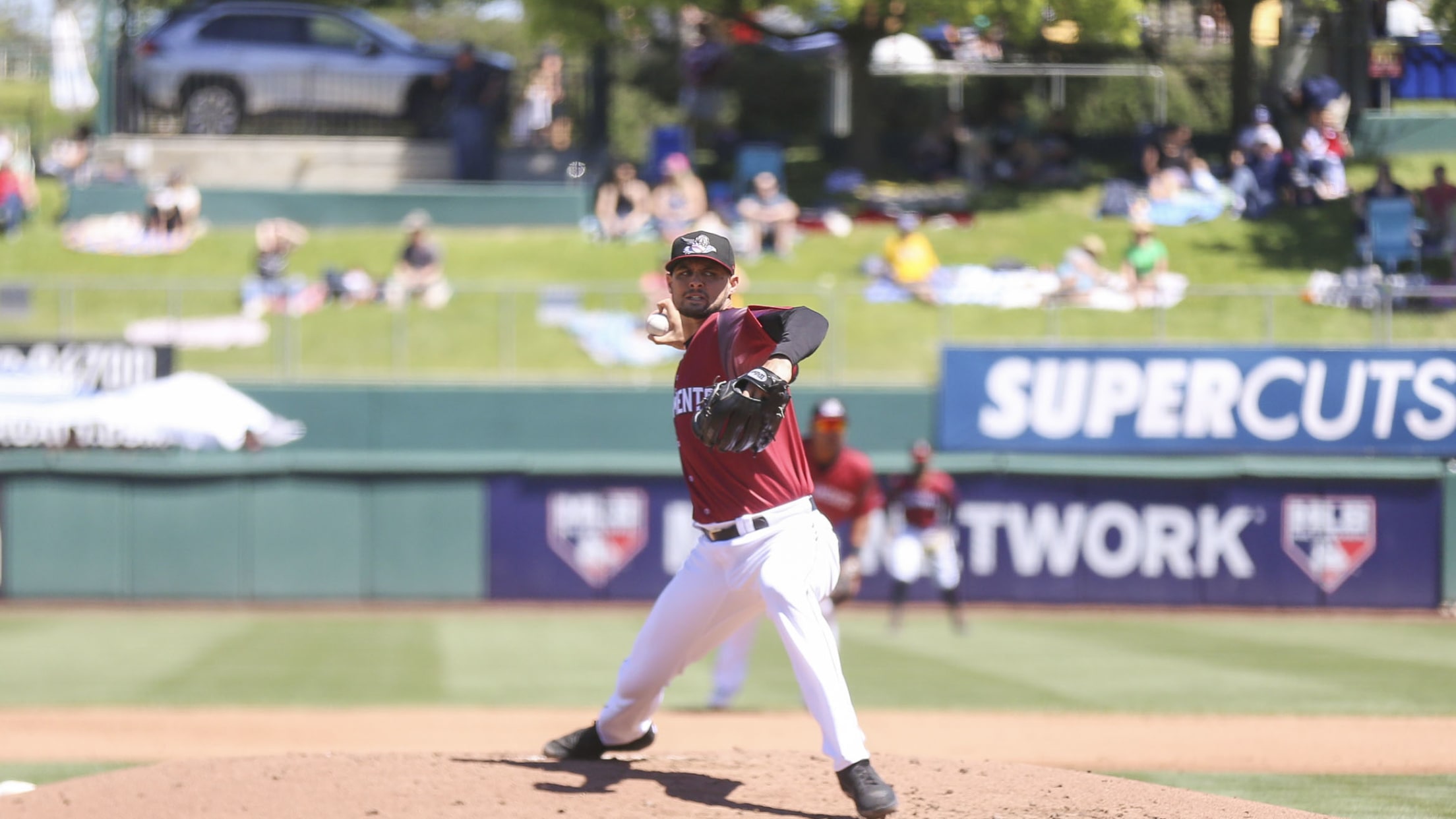 West Sacramento, Calif. - The Sacramento River Cats (9-8) used another excellent start from right-hander Tyler Beede on Sunday to beat the Salt Lake Bees (4-12) 3-2 for their third straight victory.Beede was magnificent in his fourth start of the season, though he did not factor into the decision. The
Offense comes alive in rout of Bees
Williamson launches first home run of the season in 11-5 win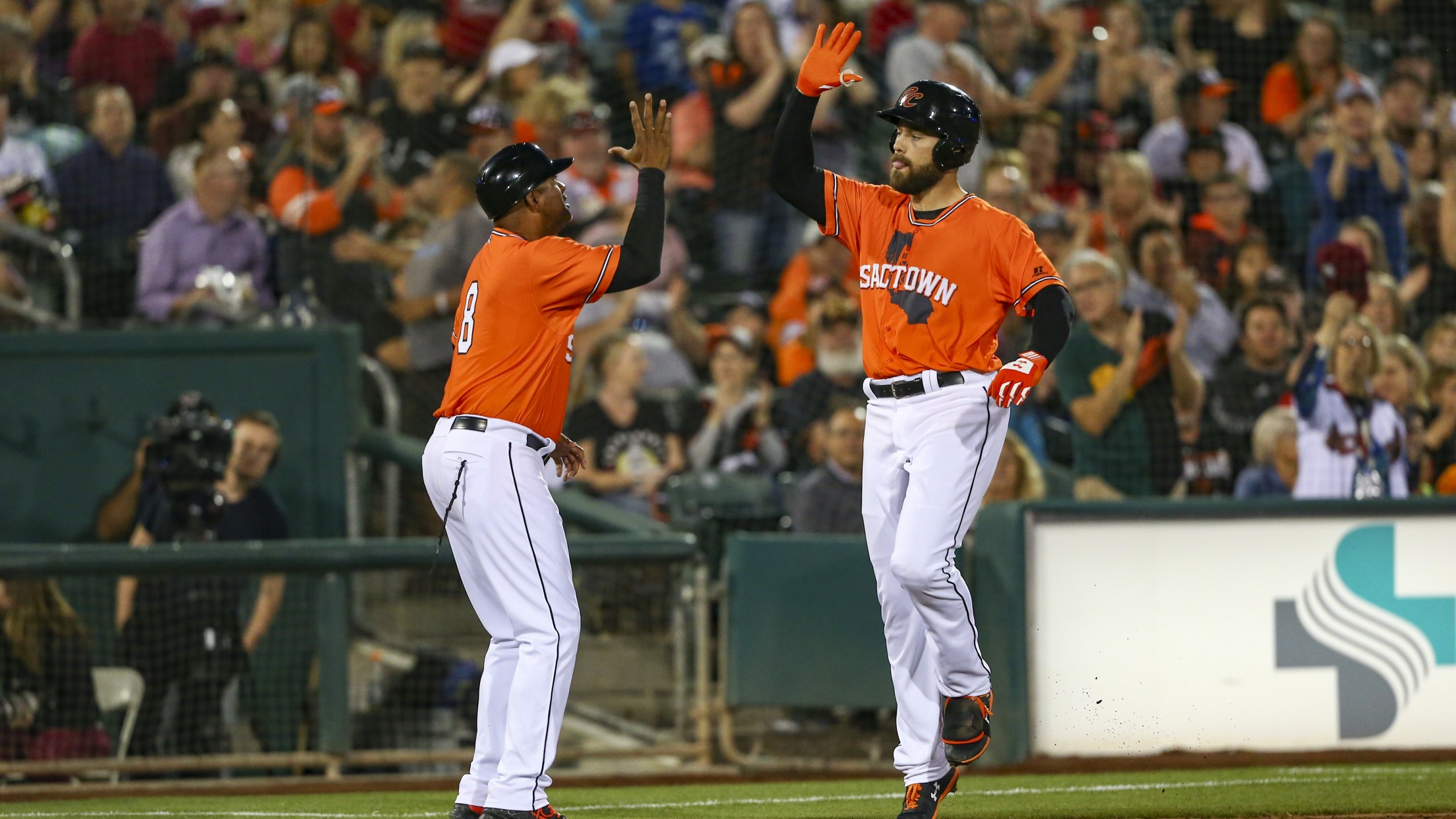 West Sacramento, Calif. -- The Sacramento River Cats (7-8) snapped a three-game losing streak with a 11-5 victory over the Salt Lake Bees (4-10) on Friday night.After giving up the first run of the game, Sacramento tallied eight consecutive runs over the next three innings and wouldn't look back. Home
Two River Cats homers not enough to slow down red hot Aviators
Bullpen falters again late as Sacramento falls to Las Vegas 5-4 in extras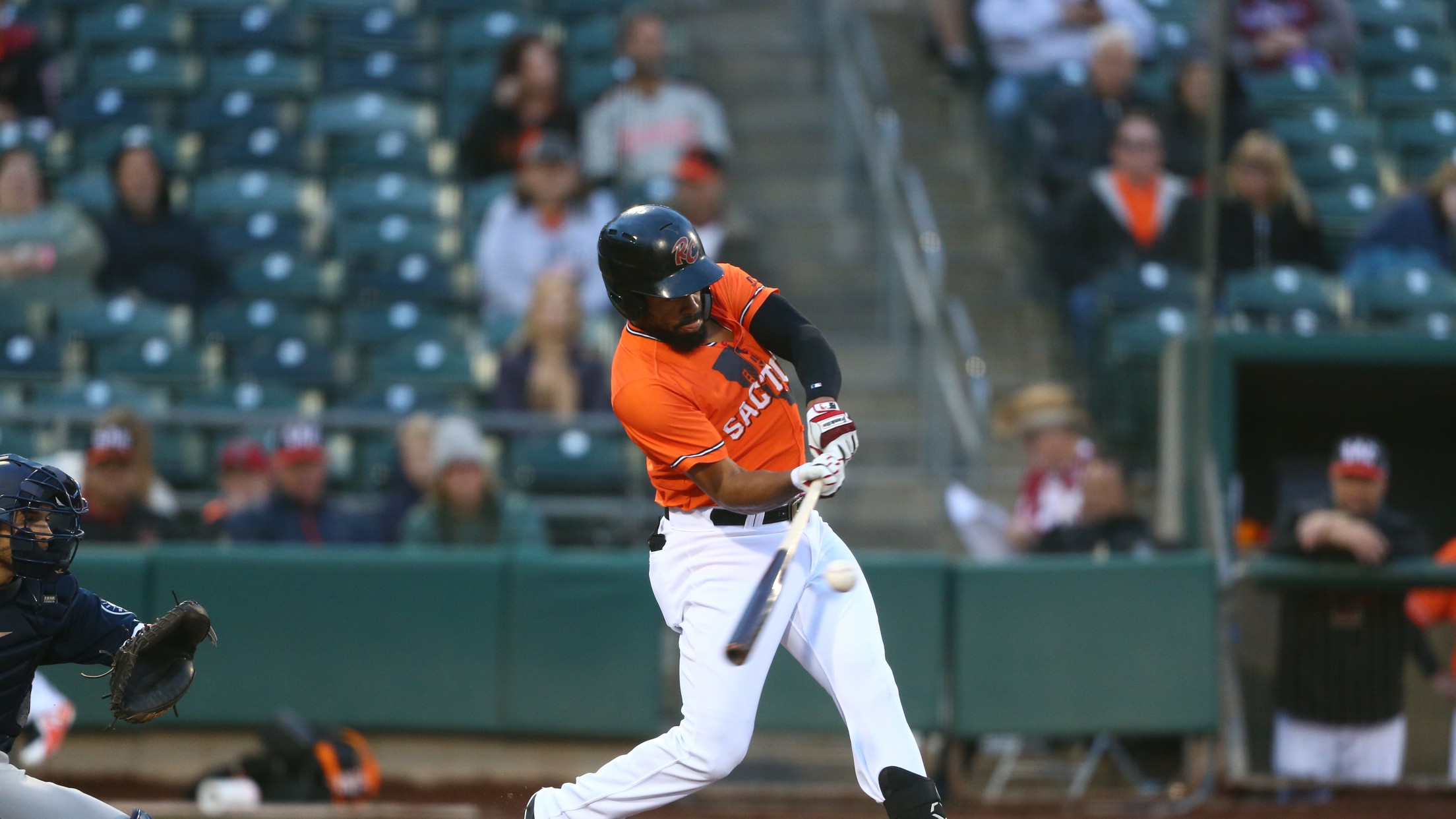 West Sacramento, Calif. - The Sacramento River Cats (6-7) experienced some déjà vu Wednesday night as the Aviators (12-2) plated one in the ninth and two in the tenth to defeat the River Cats 5-4.River Cats' starter Shaun Anderson looked sharp on Wednesday night, allowing just two runs and striking
Gage's quality start not enough to lift River Cats
Bats remain quiet as Sacramento gets shutout 3-0 by El Paso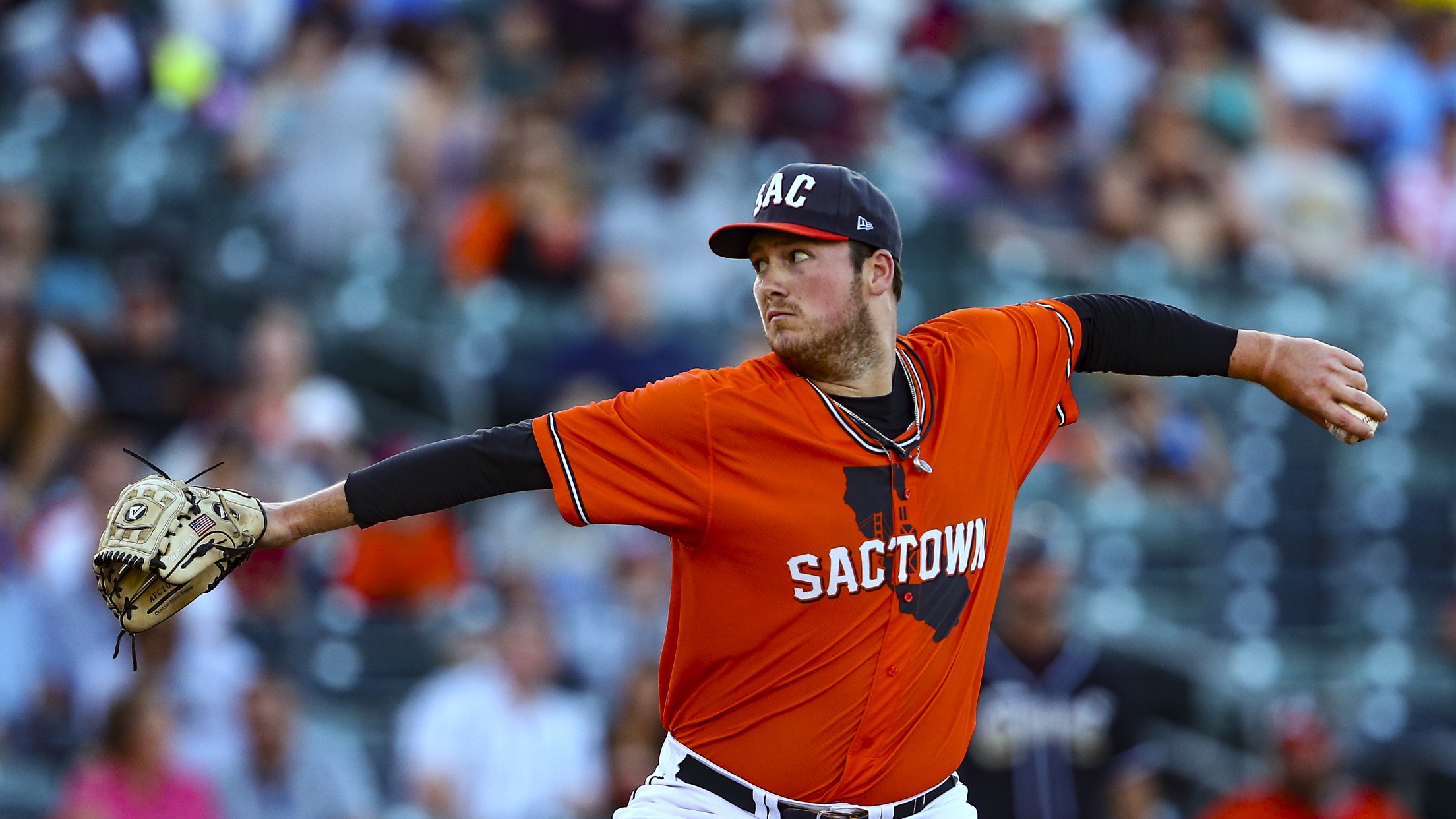 The Sacramento River Cats (33-41) dropped their sixth straight on Friday night, falling to the El Paso Chihuahuas (37-37) 3-0 despite a solid showing from left-hander Matt Gage. The Sacramento offense managed just three hits, as they were shutout for the first time at home this season.Gage kept the River