Shaw powers River Cats to team's 12th division title
Sacramento set to face either Las Vegas or El Paso in first-round series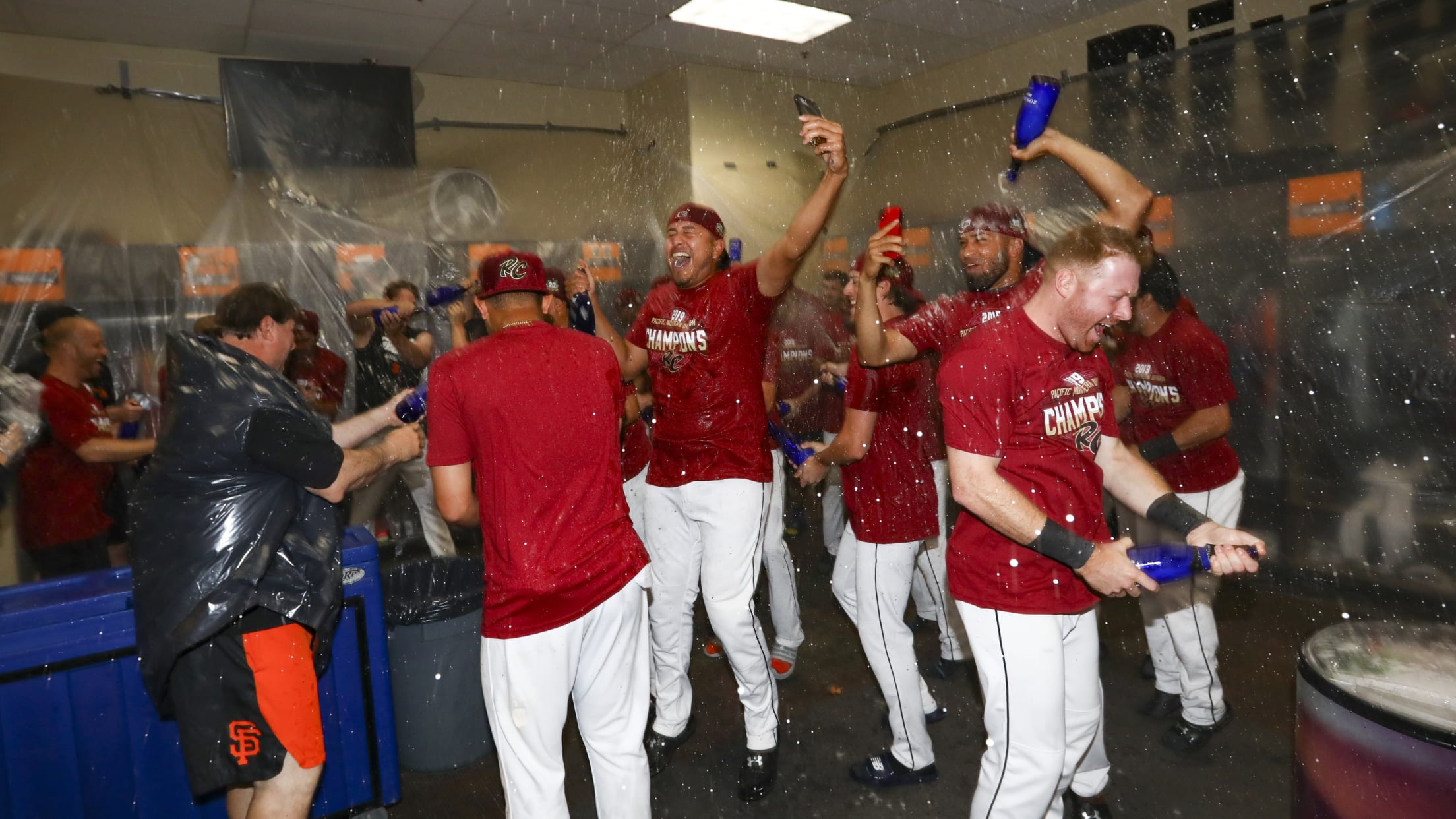 WEST SACRAMENTO, Calif. -- For the first time since 2012, the Sacramento River Cats (70-66) are heading to the Pacific Coast League playoffs. On the back of first baseman Chris Shaw's career night at the plate, the River Cats eliminated the Reno Aces (64-72) with a 10-2 victory and clinched
River Cats' comeback falls just short against Aces
River Cats record season-low three hits in 5-4 loss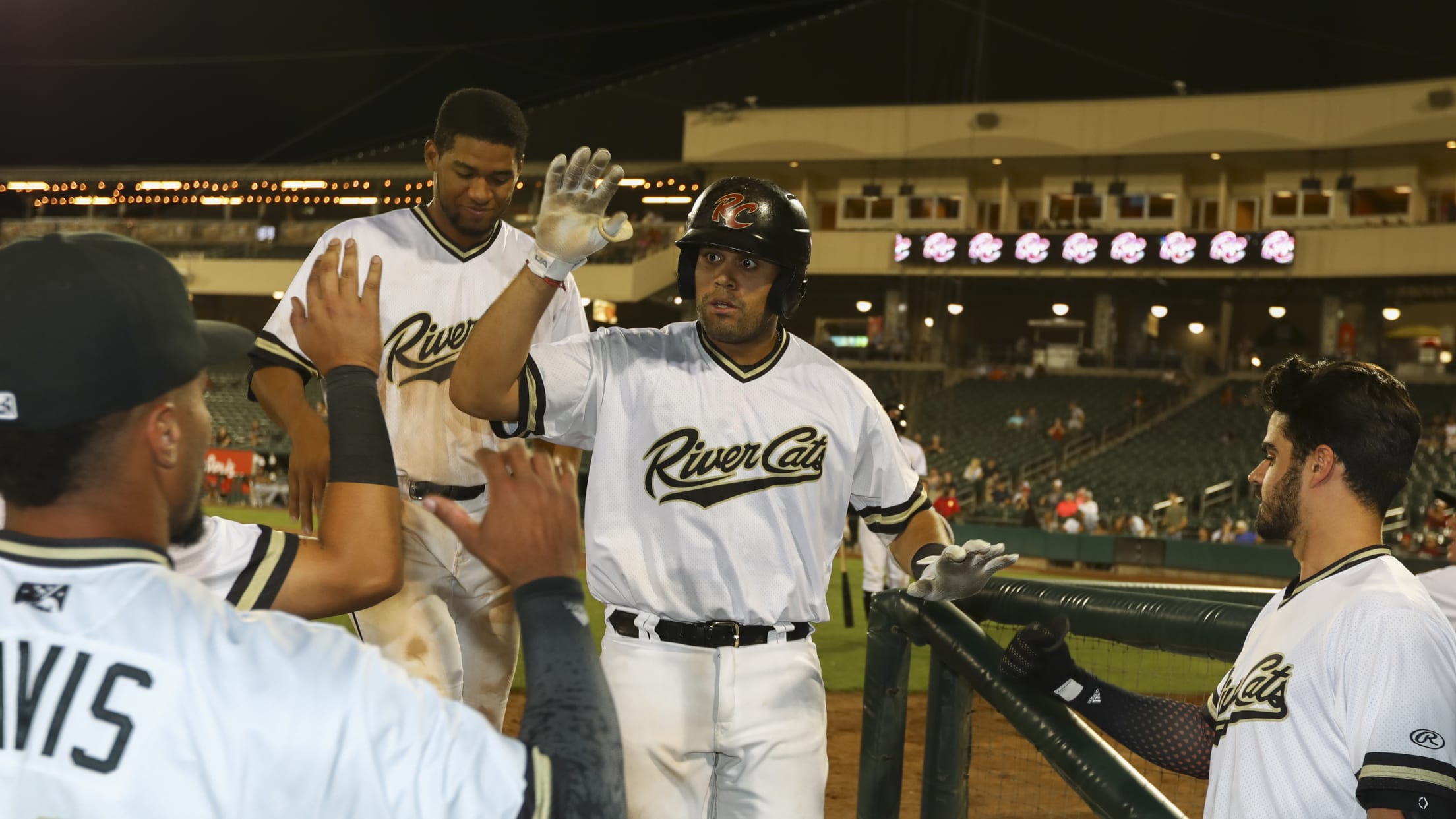 WEST SACRAMENTO, Calif. - The Sacramento River Cats (69-65) will have to wait at least one more day to celebrate their 12th division title, as they drop their second straight contest to the Reno Aces (63-71) by a final of 5-4.Reno starter Bradin Hagens held the River Cats to just
Local names lead River Cats to victory in finale
Dubon paces offense with four hits, Haley tosses six one-run innings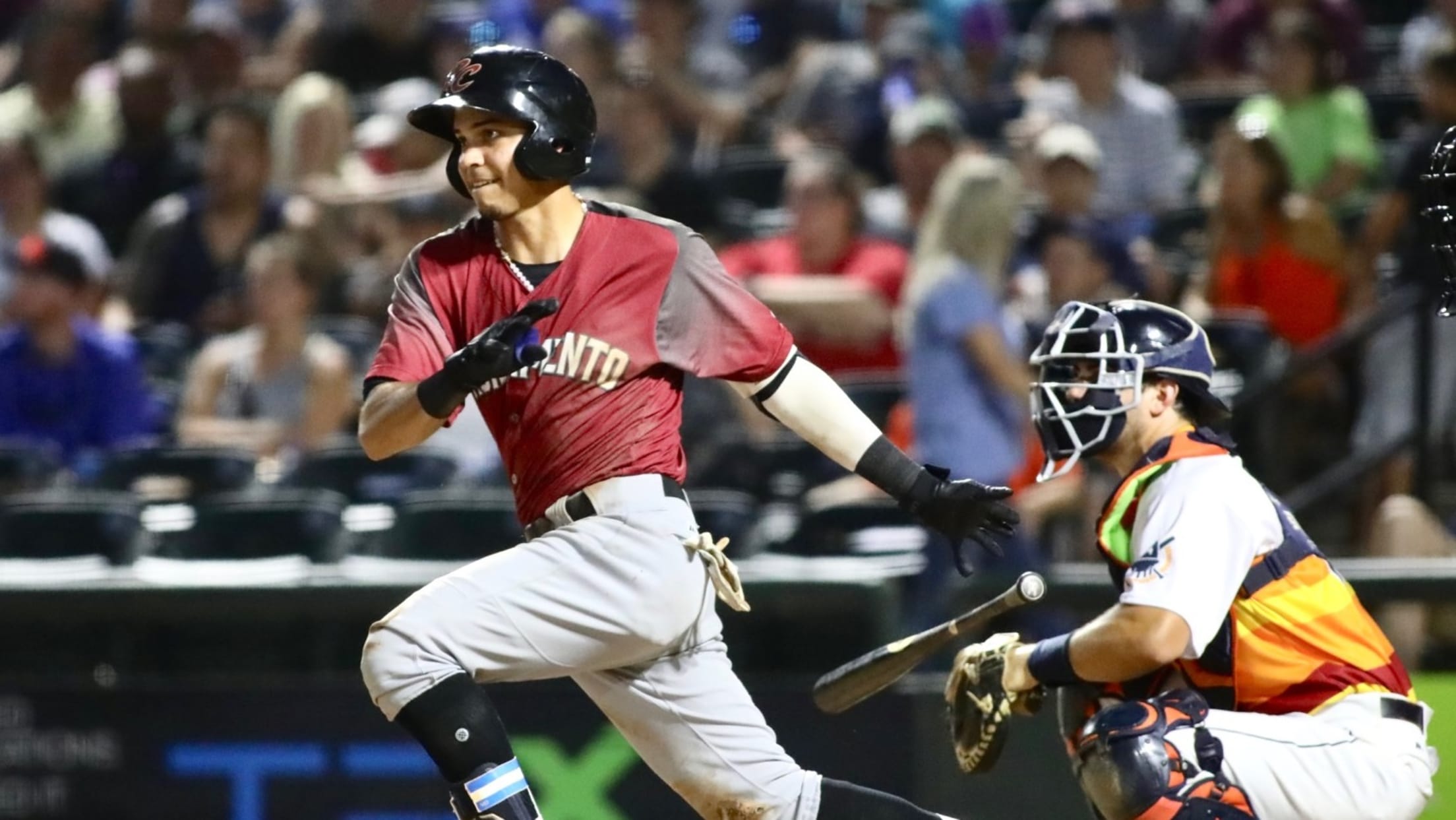 RENO, Nev. - The Sacramento River Cats (65-59) were carried to series split by a couple of local products, defeating the Reno Aces (59-65) 8-1 in their Sunday finale. The win puts the River Cats in the driver's seat in the division, now leading the Aces by seven games with
River Cats crush Aces to finish out first half
Green reaches base six times as club shatters franchise record with 27 hits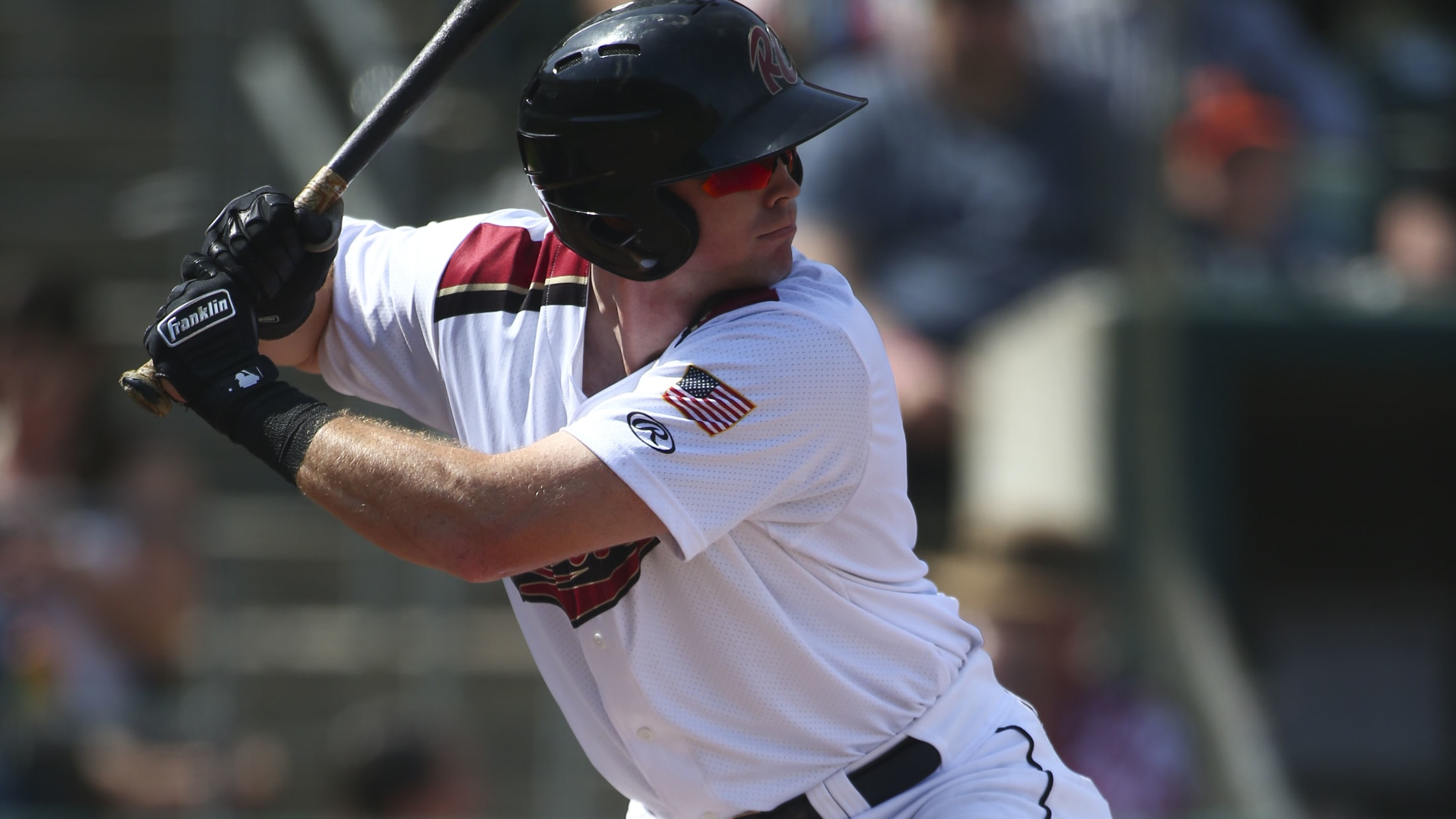 RENO, Nev. -- The Sacramento River Cats (46-43) moved into first place heading into the All-Star break with a record-breaking 21-7 blowout victory over the Reno Aces (39-50) on Sunday afternoon.After trailing 6-2 through two innings, the Sacramento offense would explode for 19 unanswered runs over the course of the
Gerber hits 15th home run but River Cats fall in series finale
Sacramento will enjoy a day off before hitting the road for nine games in Las Vegas, El Paso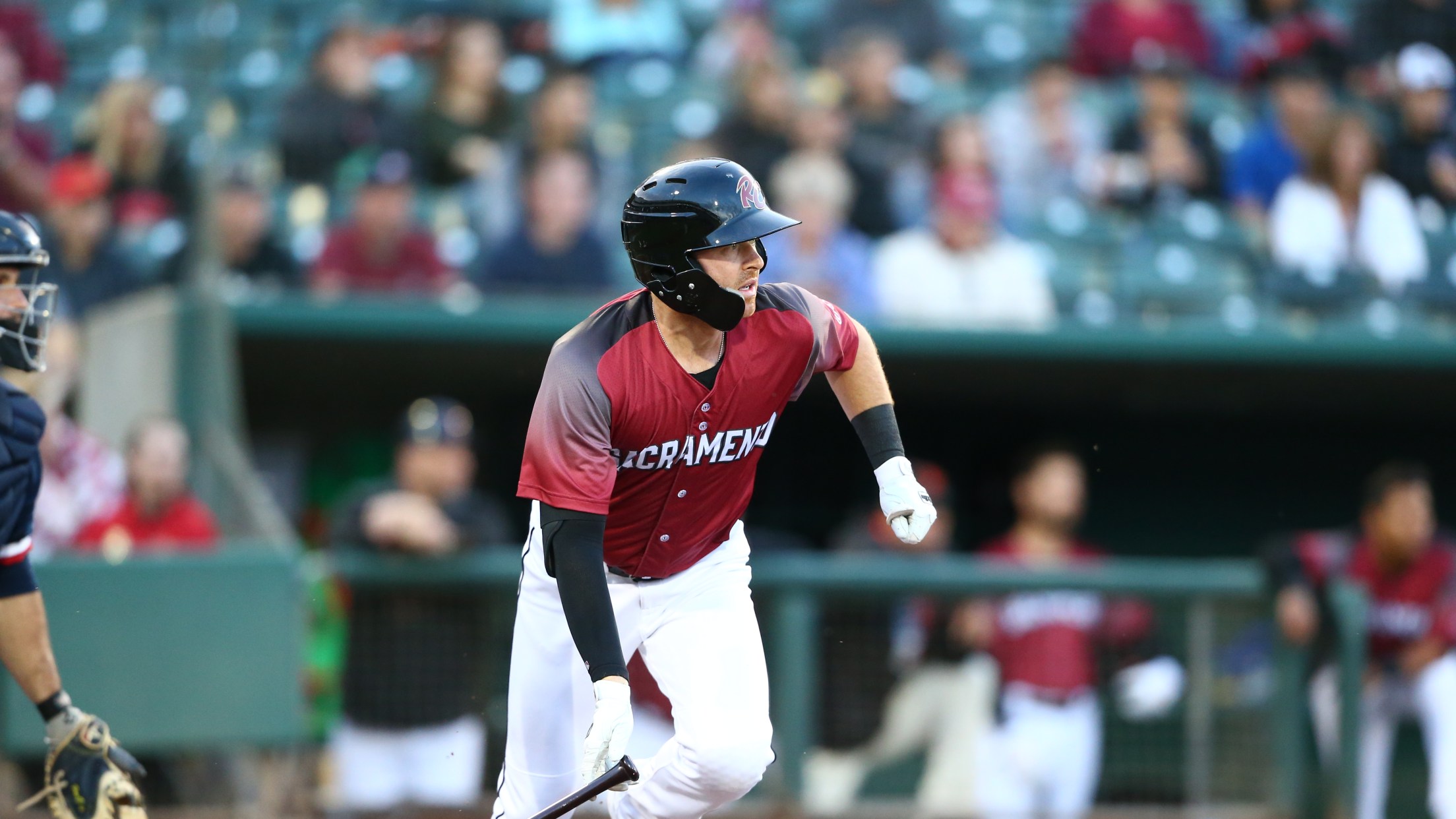 West Sacramento, Calif. -- The Sacramento River Cats (36-35) closed out a seven-game homestand on a losing note, falling 7-4 to the Iowa Cubs (40-32) on a hot Tuesday afternoon.Sacramento got on the board first but three second-inning errors led to four runs crossing the plate for the visiting Cubs.
Beede's gem goes for naught in 1-0 loss to Bees
Right-hander throws season-high seven innings, allows just three hits, strikes out eight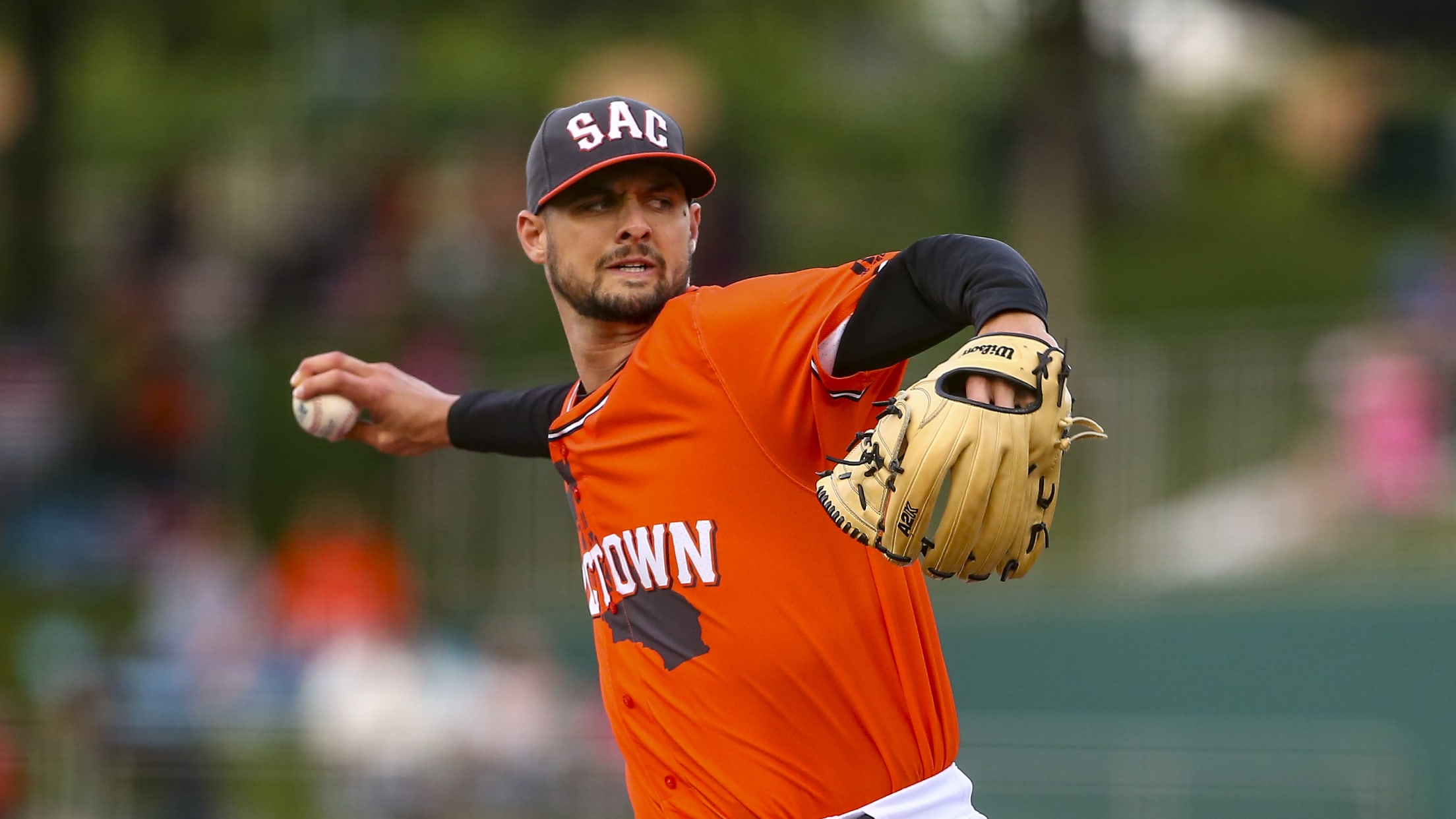 West Sacramento, Calif. - The Sacramento River Cats (22-26) got a tremendous performance from starter Tyler Beede but were unable to get anything going at the plate for a second straight night, dropping the series-finale 1-0 to the Salt Lake Bees (22-25).Beede continued to flash Major League stuff for the
Quiala stifles Chihuahuas for Mother's Day victory
Anthony Garcia powers up for two home runs as Sacramento wins 6-1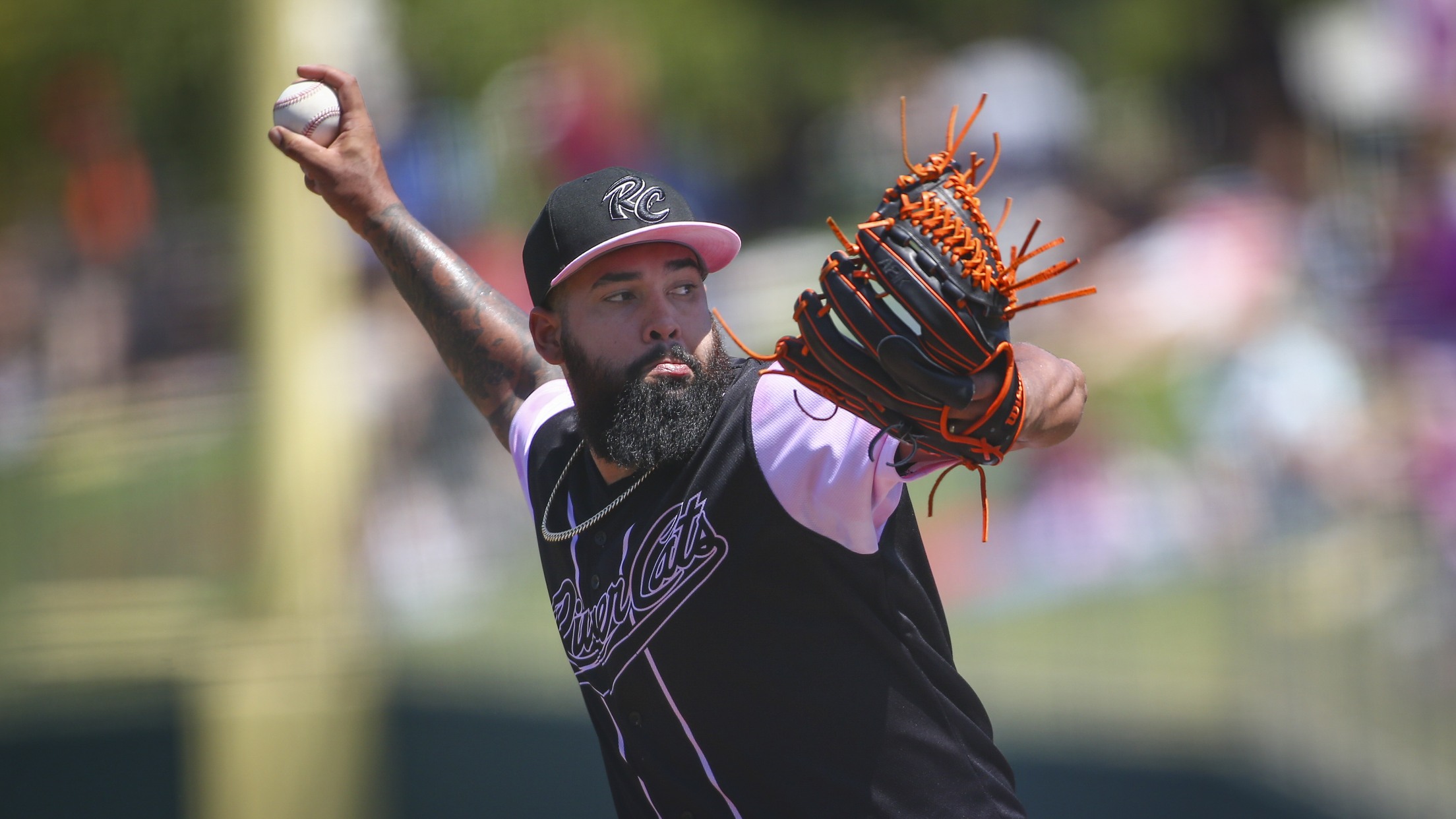 West Sacramento, CA. - The Sacramento River Cats (18-19) pitching staff shut down a potent El Paso (25-12) offense and River Cats hitters hit four home runs to take game two of their four-game series 6-1.Right-hander Yoanys Quiala turned in his best outing since joining the River Cats, holding the
Trade roundup: Angels pull in Buttrey
Los Angeles, Toronto, Texas add arms ahead of deadline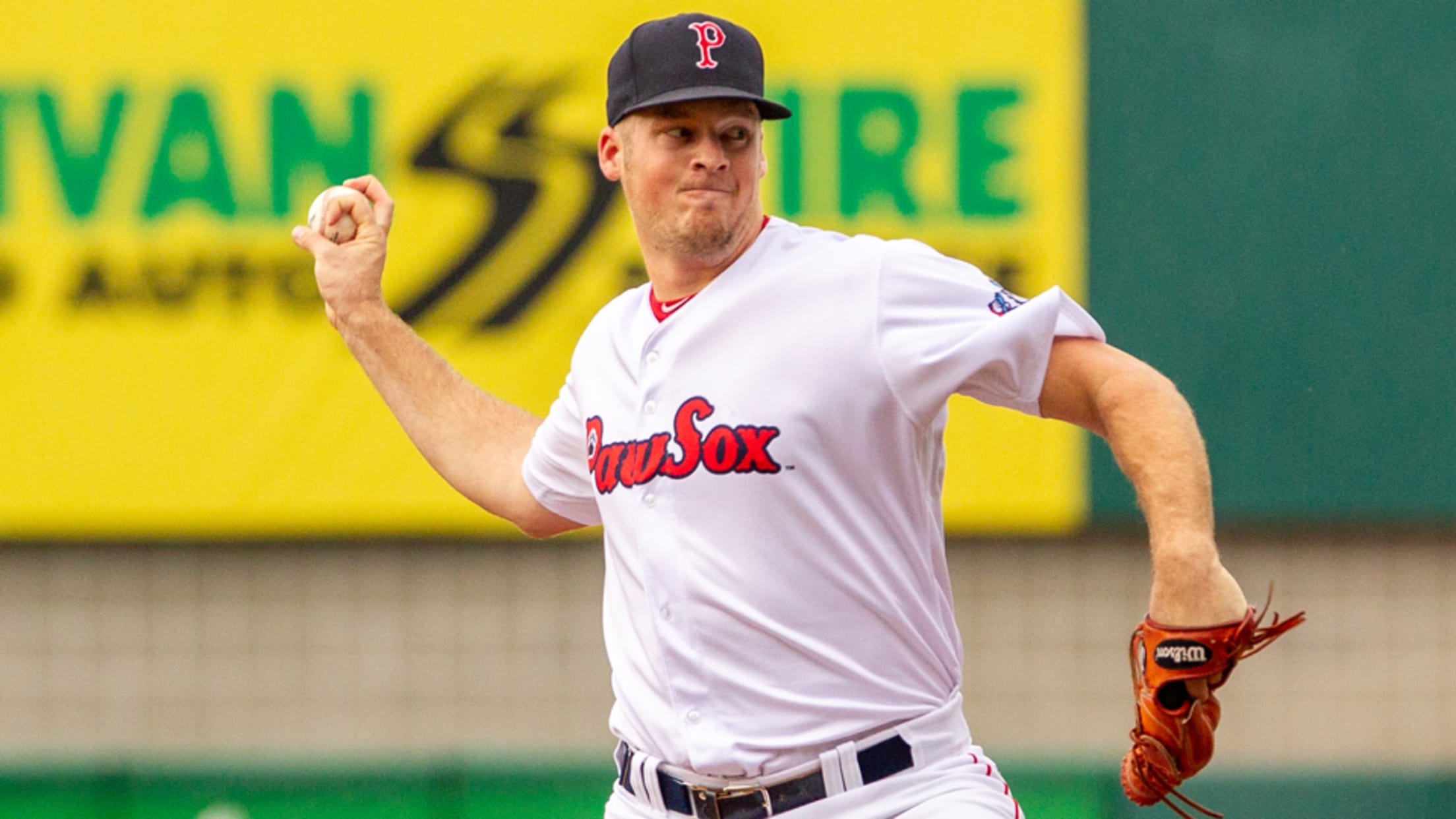 At this pace, there might not be much action left for the Trade Deadline.On Monday, the night before the July 31 non-waiver deadline, high-profile swaps found at least five Minor League pitchers on the move.In the trade that sent Ian Kinsler to the Red Sox, the Angels added Triple-A relievers
Jerez added to All-Star Game Roster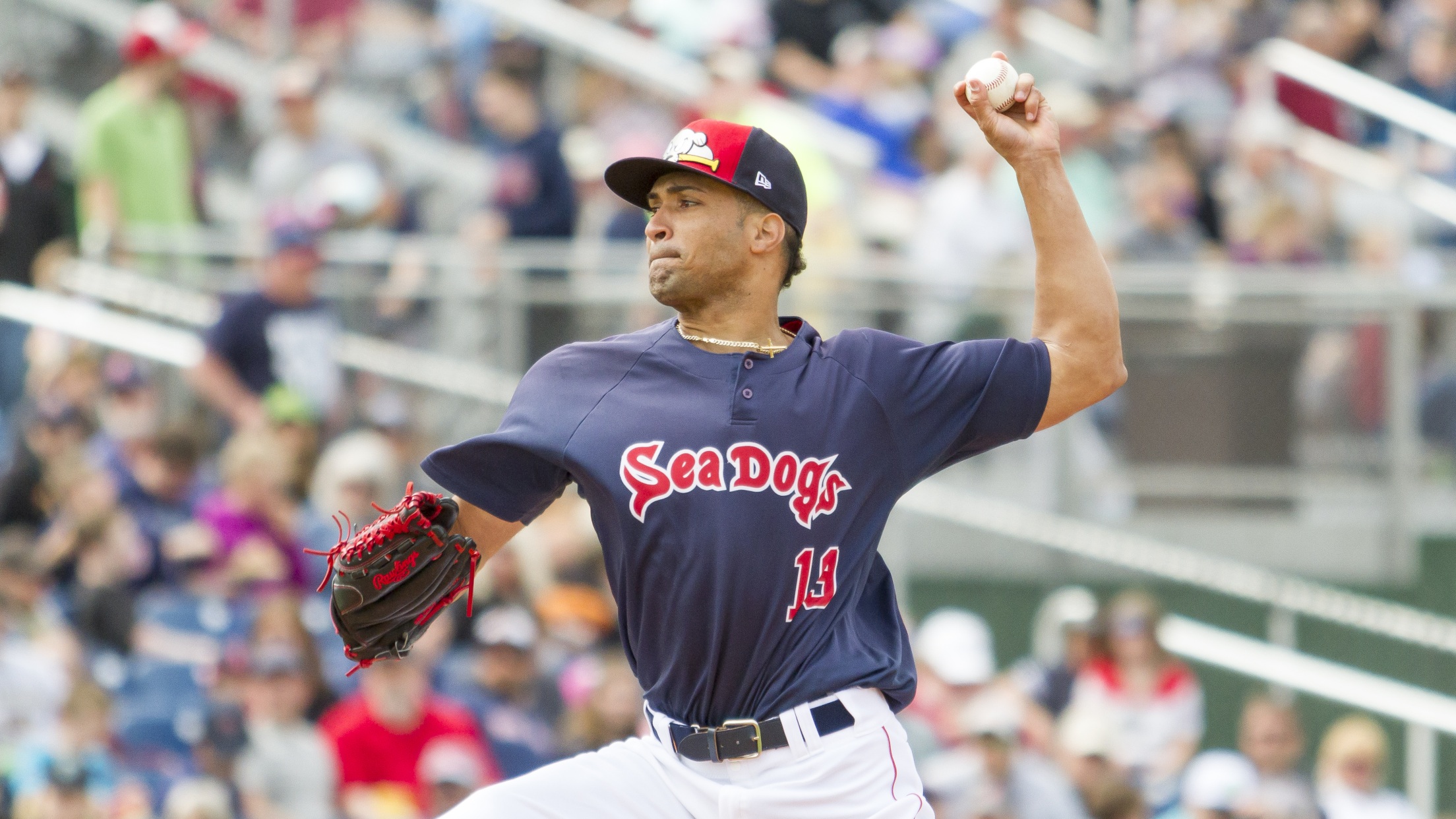 Portland, Maine- The Eastern League has announced that Portland Sea Dogs' left-handed pitcher Williams Jerez has been added to the Eastern Division roster for the Eastern League All-Star Game. The All-Star Game takes place Wednesday, July 12th at Northeast Delta Dental Stadium in Manchester, New Hampshire.
Portland's Jerez Added To Eastern Division Roster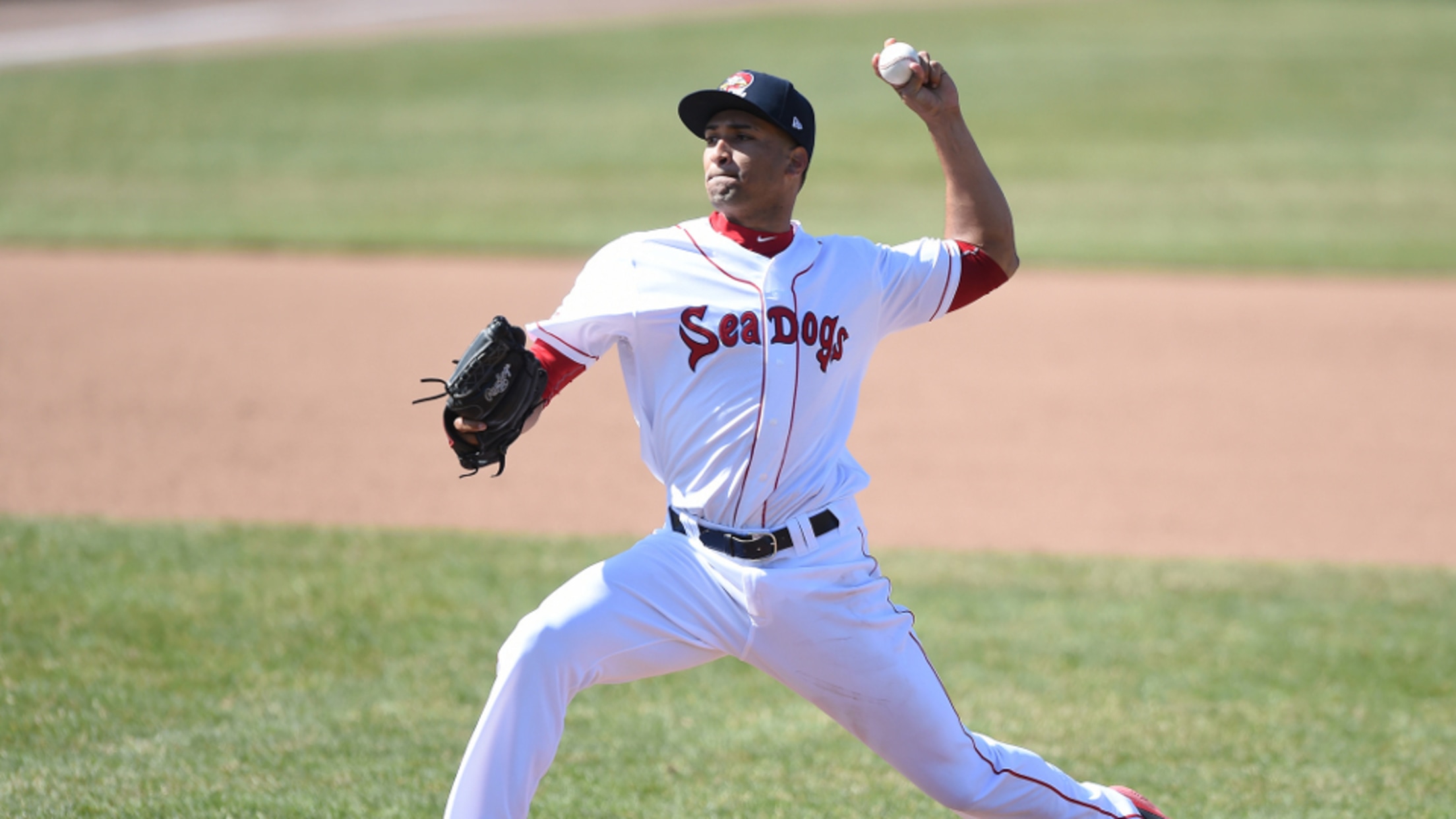 Manchester, N.H. - The New Hampshire Fisher Cats, in conjunction with the Eastern League of Professional Baseball, have announced an addition to the 2017 Northeast Delta Dental Eastern League All-Star Roster.
'Dogs rally in the ninth, beat Erie 4-2
Barfield game-winning hit, Lin goes 5-for-5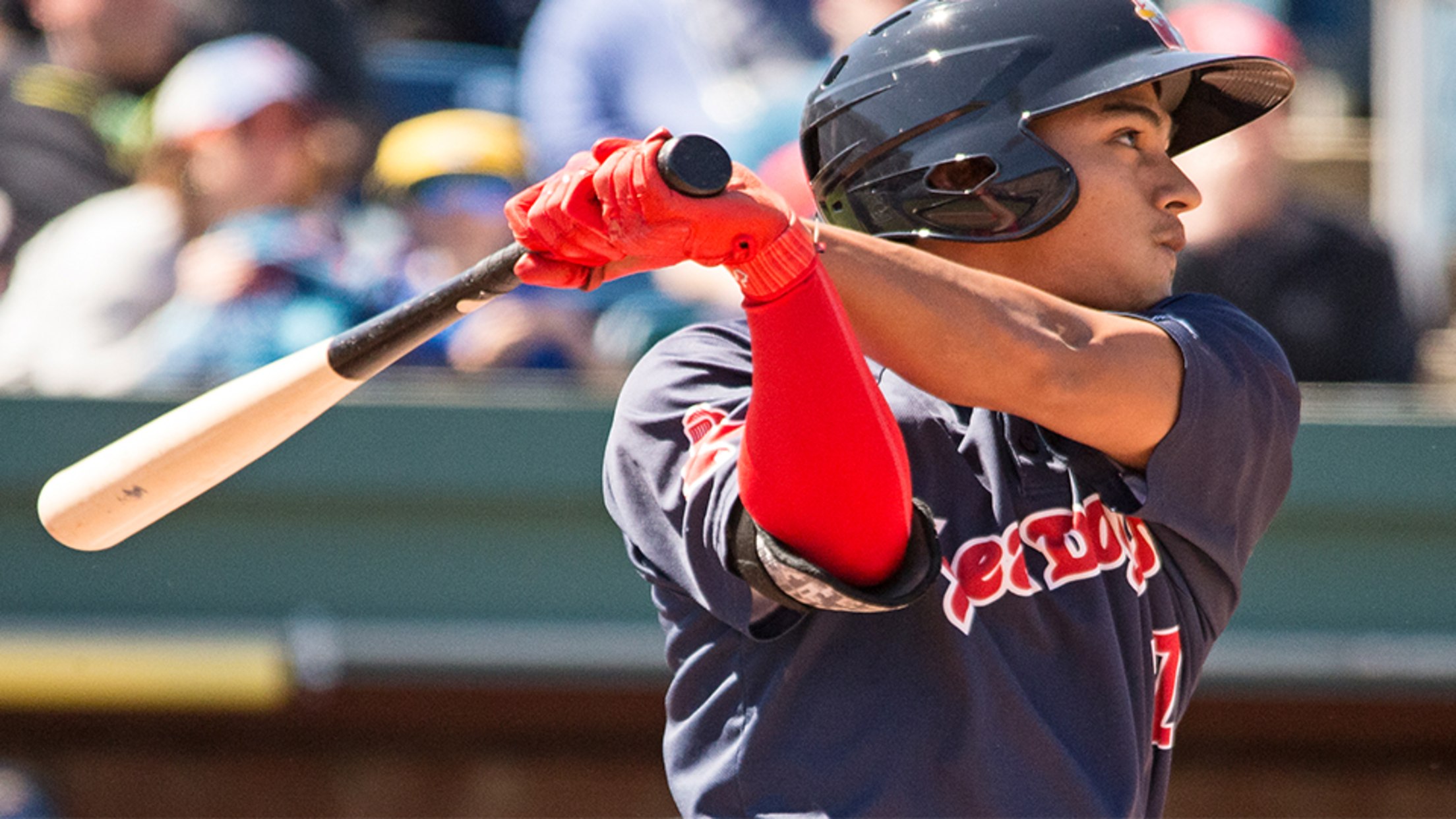 Erie, PA - The Portland Sea Dogs (31-36) snapped a 2-2 tie with two runs in the ninth inning, and held on to beat the Erie SeaWolves (34-37), 4-2, Thursday afternoon at UPMC Park. Portland finished the roadtrip 3-6, but took two of three in Erie.
Devers 5-for-5, 2 homers, 'Dogs win 12-11
Portland erases a 6-0 first inning deficit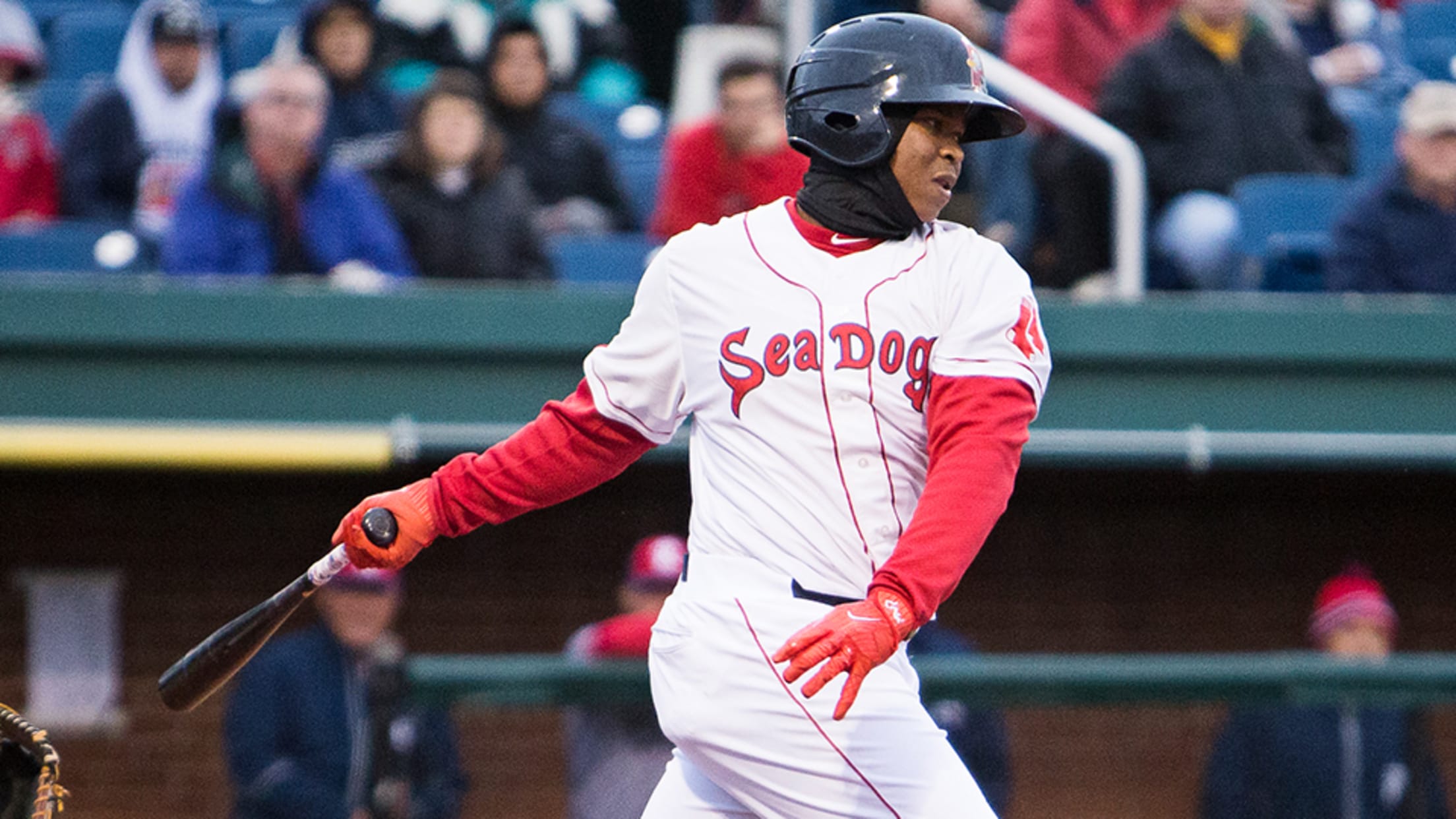 Hartford, Conn- The Portland Sea Dogs (12-8) were down 6-0 after the first inning, but scored 11 of 12 runs during innings 2-thru-4, picking up a 12-11 win over the Hartford Yard Goats (8-14) on Tuesday night at Dunkin Donuts Park.