Isotopes Drop Road Trip Opener in Extras
Welker provided all of the Isotopes offense with a grand slam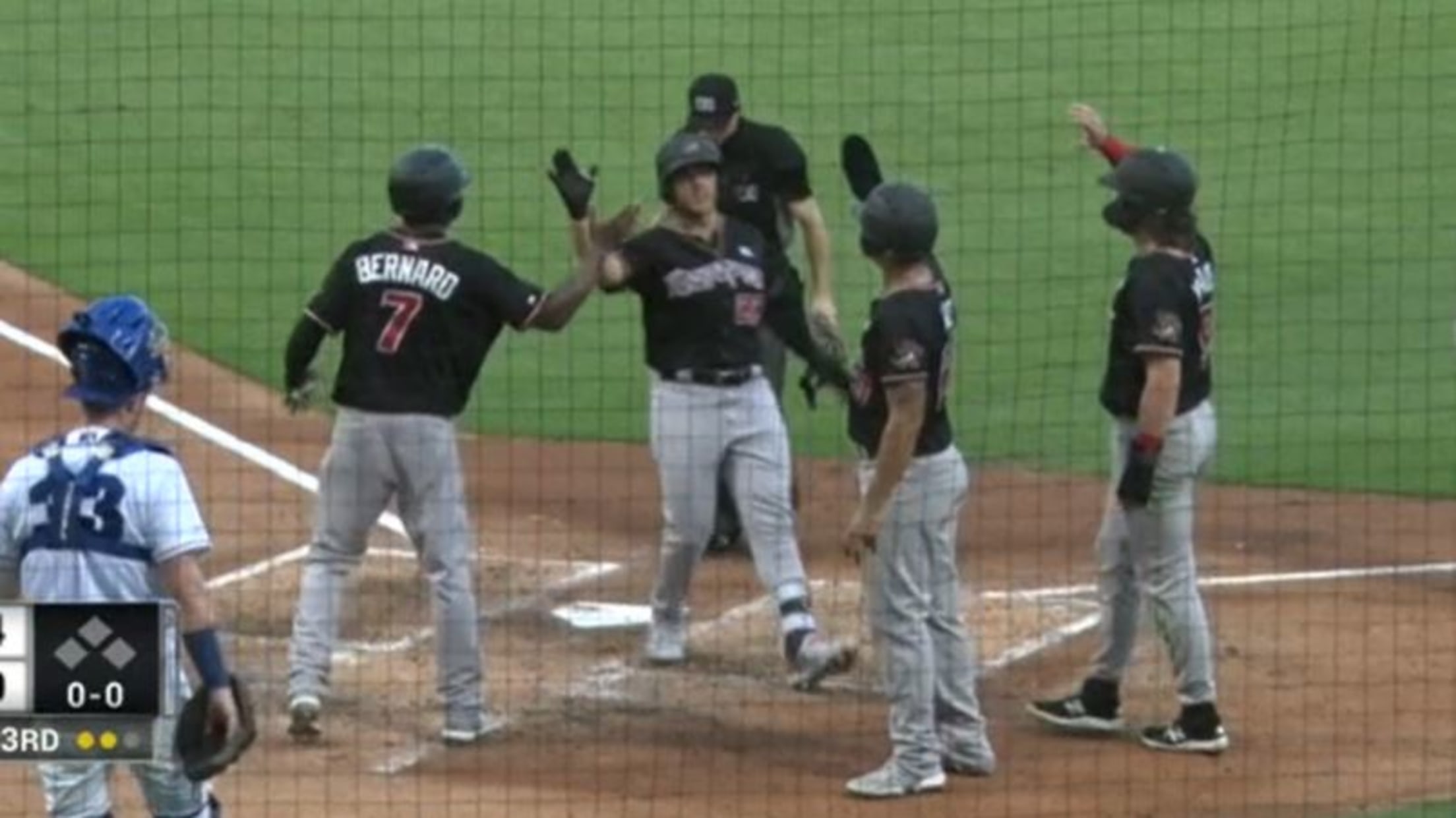 Skeeters 5 (47-37), Isotopes 4 (38-46) – Constellation Field | Sugar Land, Tex. AT THE DISH: Colton Welker provided all of the Isotopes offense on Thursday, connecting on a grand slam in the third inning, his second home run in Triple-A … Joshua Fuentes finished the night 2-for-4 with a
Rodriguez goes seven strong in River Cats win
Shaw provides crucial two-run single in sixth inning of 4-2 victory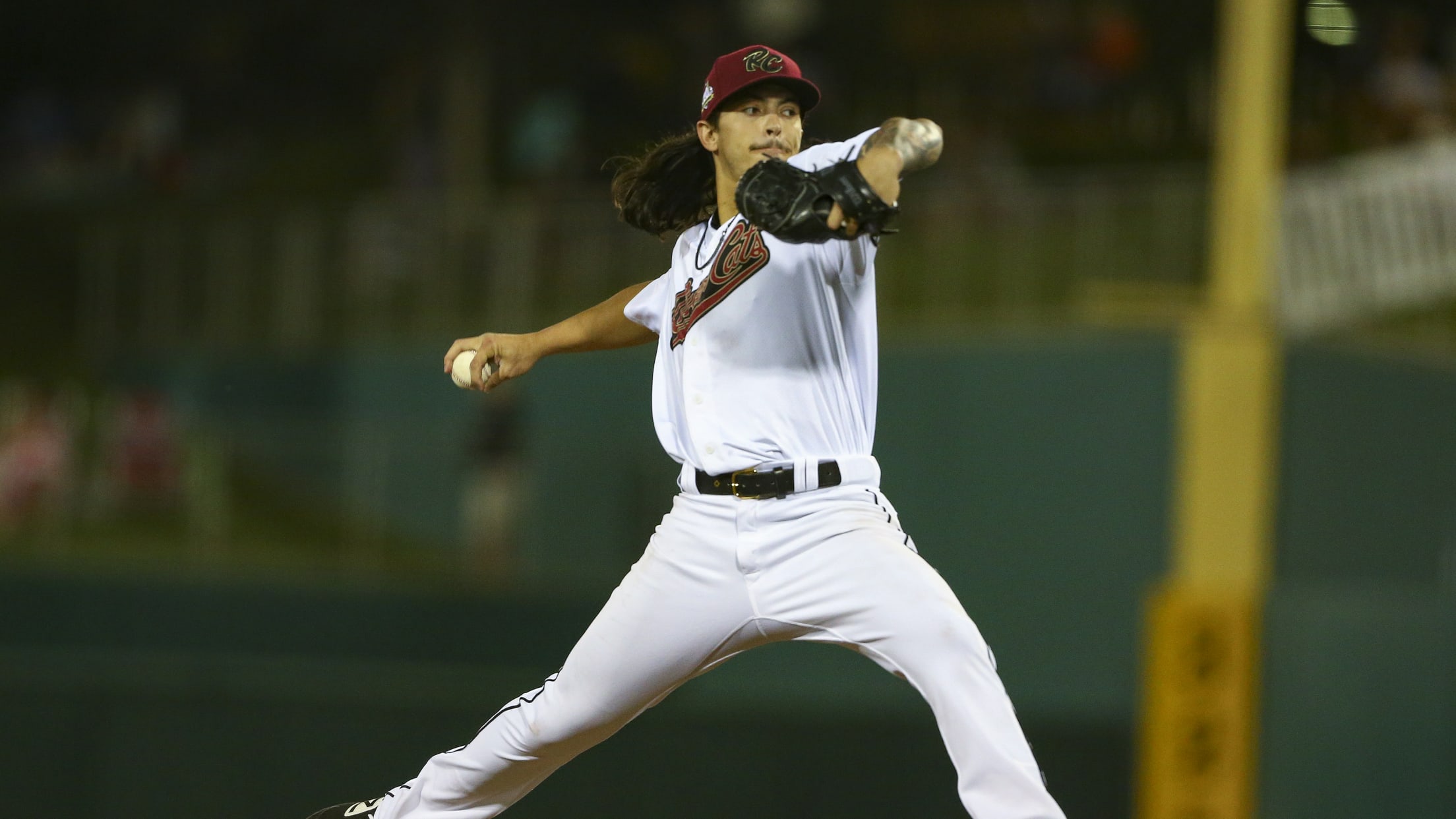 WEST SACRAMENTO, Calif. -- The Sacramento River Cats (62-53) received seven innings of two-run ball from right-hander Dereck Rodríguez in a narrow 4-2 victory over the Memphis Redbirds (51-64).Rodriguez struck out six and walked none in what was his longest outing in his six starts for the River Cats this
Pair of home runs doom River Cats as streak ends at five
Rodriguez tosses gem but bullpen surrenders lead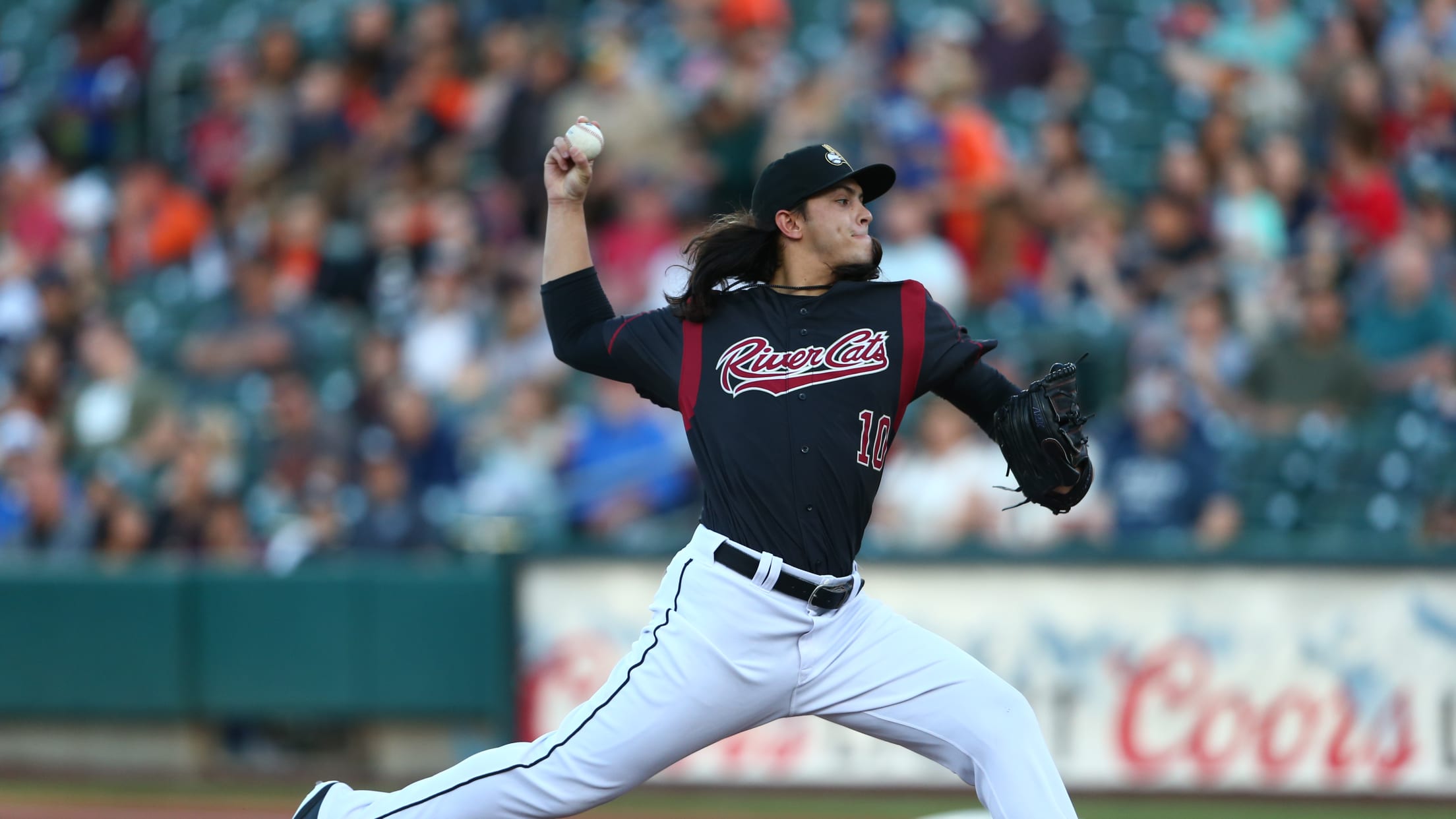 FRESNO, Calif. -- The Sacramento River Cats (56-48) fell 3-1 to the Fresno Grizzlies (53-51) in Thursday's series finale but will head home having moved into first place by three games during their 11-game road trip.Right-hander Dereck Rodríguez struck out seven in six shutout innings while allowing just two hits.
Gerber hits 20th homer as River Cats look to sweep
Sacramento finds a way to score eight runs on just six hits in 8-4 win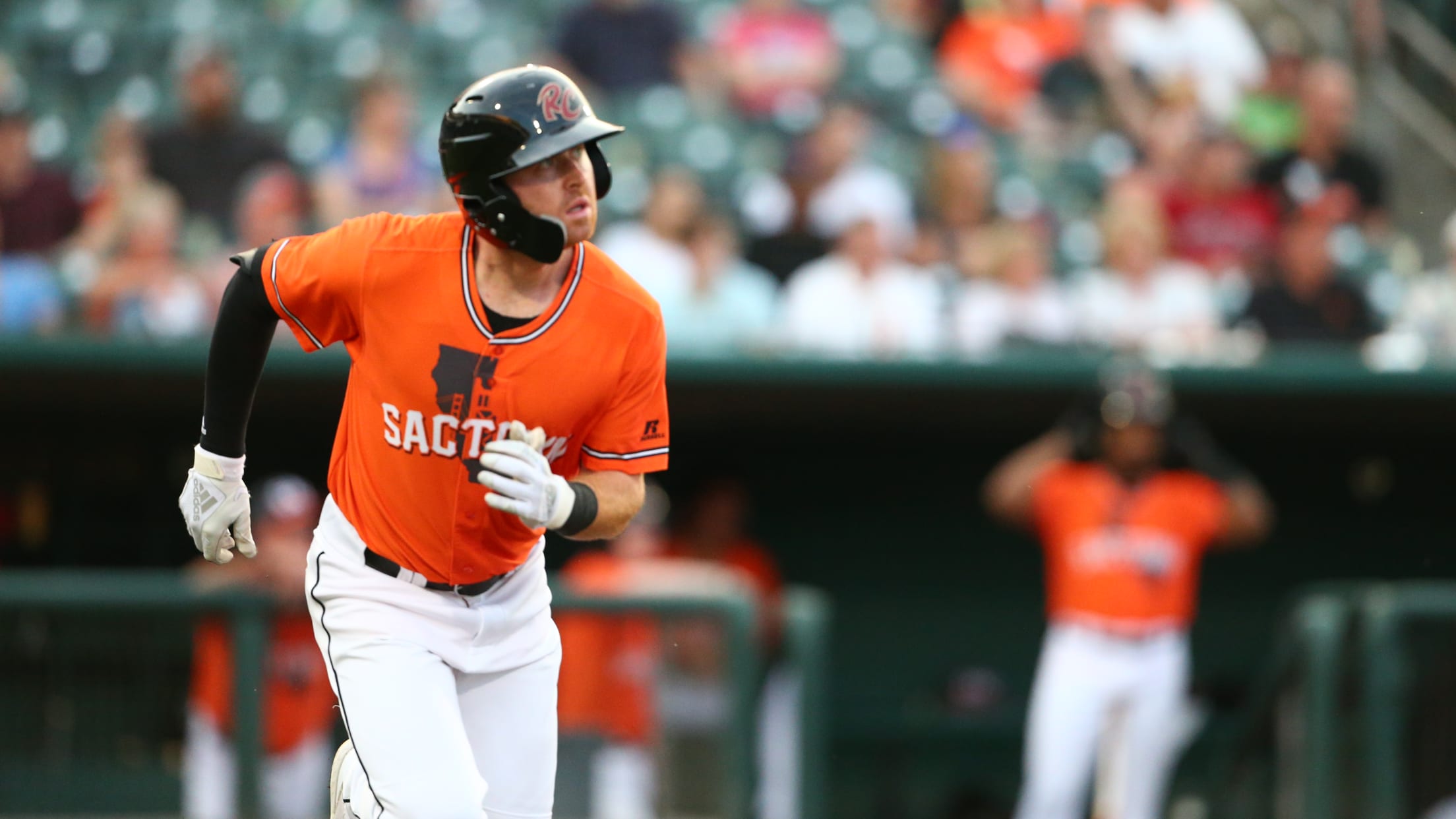 TACOMA, Wash. -- The Sacramento River Cats (53-47) can go for their second road sweep of the season after an 8-4 win over the Tacoma Rainiers (48-52) on Saturday night.Center fielder Mike Gerber led the way for the River Cats, reaching base three times including a first-inning home run to
River Cats split Friday night doubleheader with Grizzlies
Dereck Rodriguez solid in return to River Cats, smacks three doubles at the plate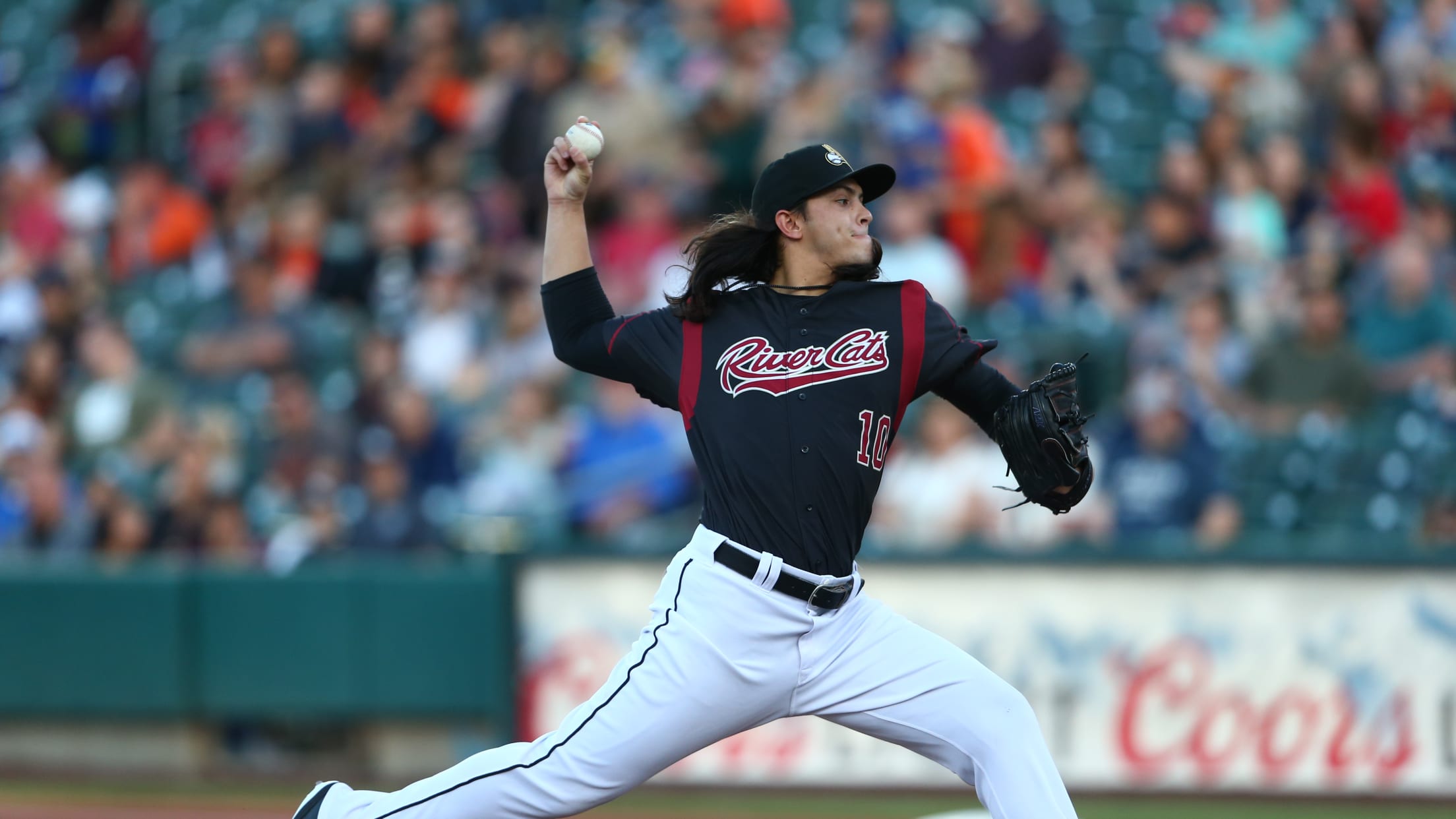 West Sacramento, Calif. - It was an up and down evening for the Sacramento River Cats (19-22), who earned a victory in the front end of the doubleheader behind Dereck Rodríguez, then dropped game two to the Fresno Grizzlies (22-19) in extras on a walk-off homer from Nationals top prospect
Comeback falls short as River Cats lose fourth straight
Rodriguez strikes out seven but takes first loss of the year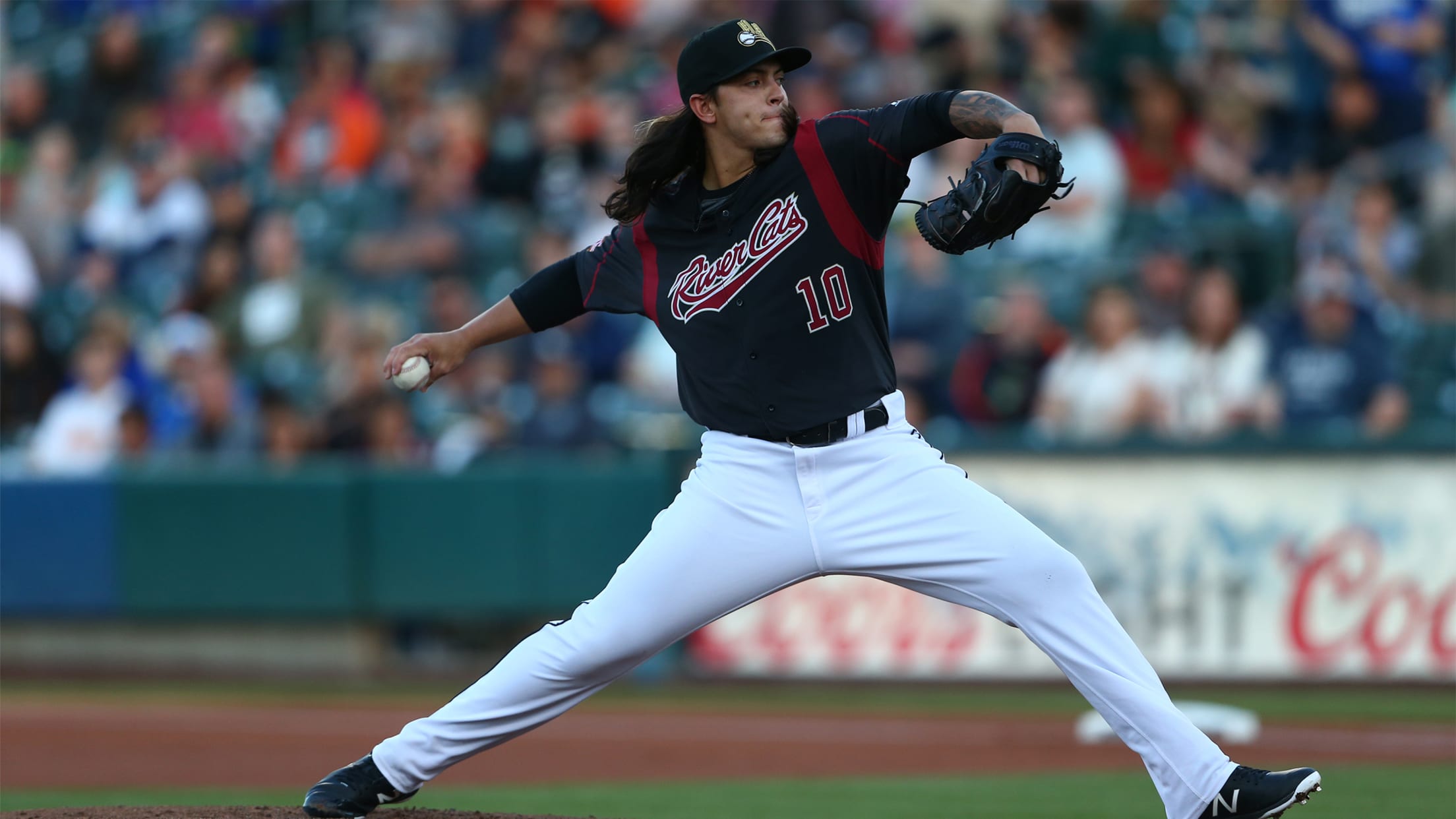 WEST SACRAMENTO, CA -- The Sacramento River Cats (22-25) put together a rally in the eighth inning, cutting the deficit to just one, but left the bases loaded as the Las Vegas 51s (20-27) prevailed 4-3 to hand the home team its fourth straight loss.The attempted comeback got started with
Mac and Slater go back-to-back, lead River Cats to win
Dereck Rodriguez turns in 5th straight quality start to move to 4-0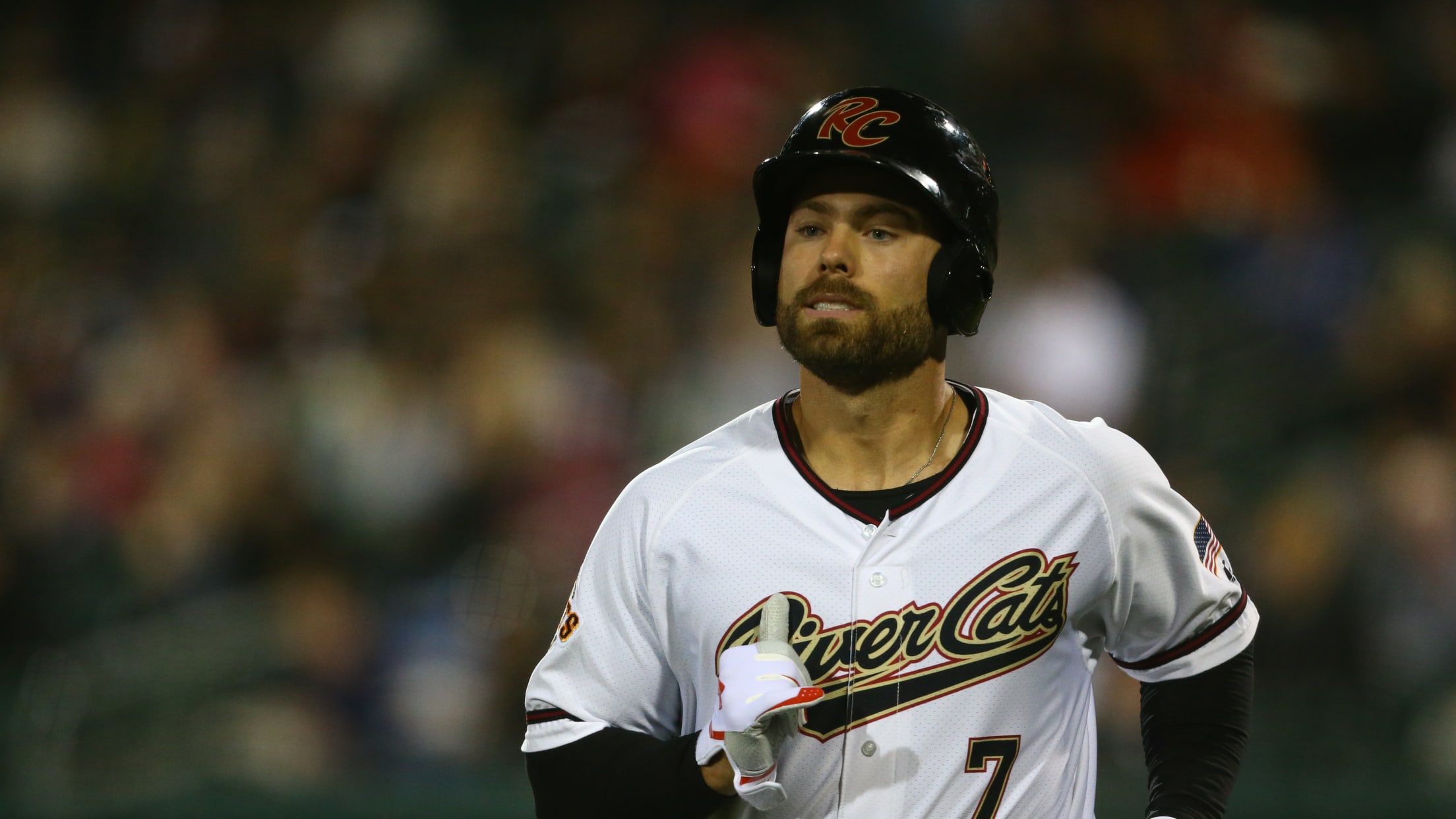 The Sacramento River Cats (21-21) topped the Salt Lake Bees (24-18) 7-3 thanks to three home runs and another quality outing from Dereck Rodríguez. Mac Williamson and Austin Slater hit consecutive dingers to lead the offensive effort.
Rodriguez's pitching gets River Cats back on track
Jensen adds three-run bomb to seal victory for Sacramento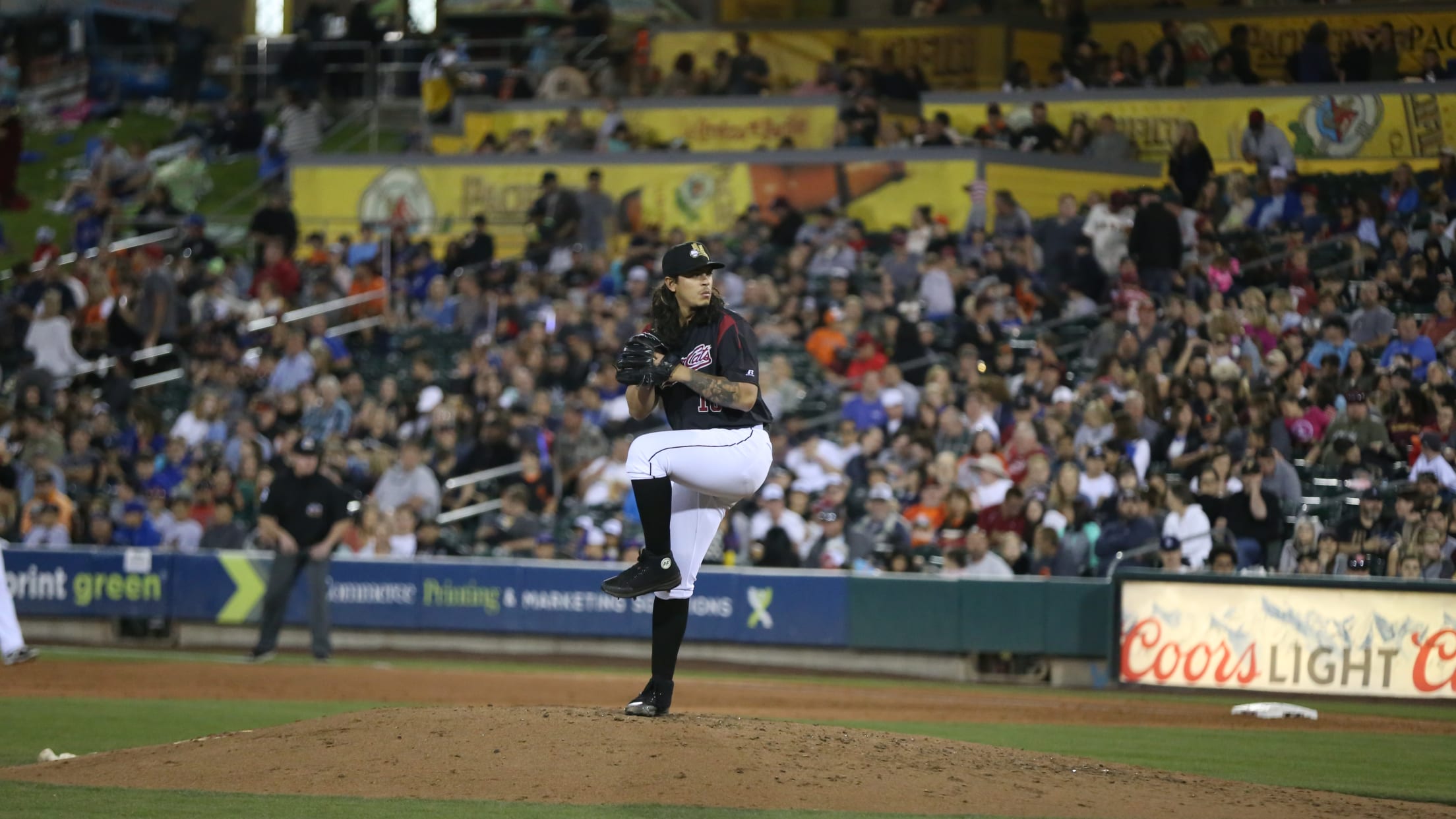 WEST SACRAMENTO, CA - The Sacramento River Cats (19-17) outlasted the Tacoma Rainiers (17-19) in a pitcher's duel by the final score of 6-1 on Saturday night at Raley Field.
Rodriguez catching on with River Cats
Son of Hall of Famer twirls best outing since signing with Giants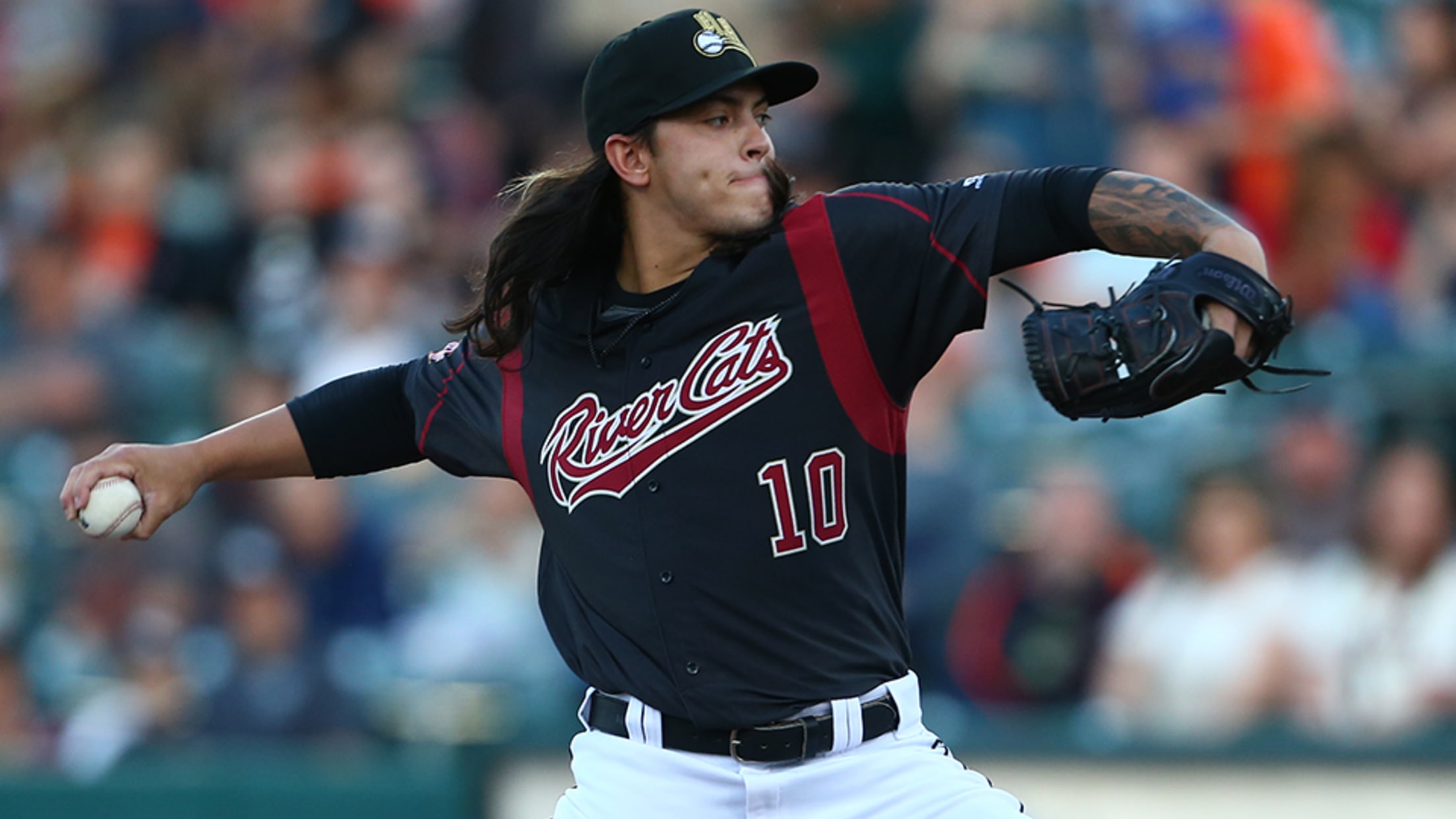 The same day Dereck Rodríguez ordered a dozen bats, he found out he wouldn't need them anymore.Two years after the Twins took him in the sixth round of the 2011 Draft, the son of Hall of Famer Ivan "Pudge" Rodriguez" was still roaming around the Rookie-level leagues with a .216
River Cats pull closer to Grizzlies with series victory
Rodriguez's strong outing shuts down Fresno in series finale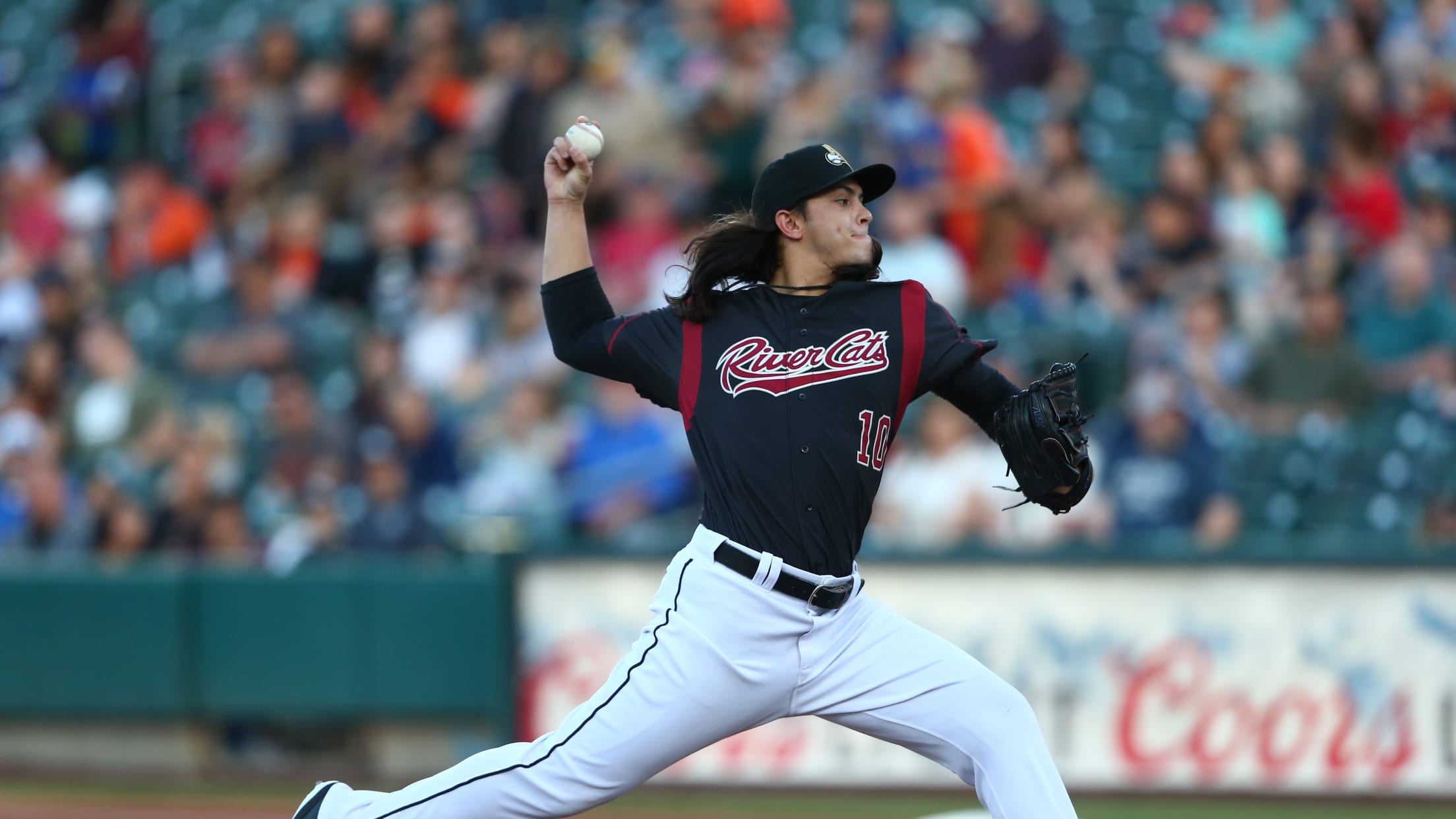 FRESNO, CA - The Sacramento River Cats (16-15) rose above the .500 mark with a 6-3 victory over the Fresno Grizzlies (19-13) on Monday evening. The River Cats are now over .500 for the first time since being 4-3.
River Cats blow late lead as 51s walk off
Shaw goes 3-for-4 with a pair of homers in heartbreaking 6-5 loss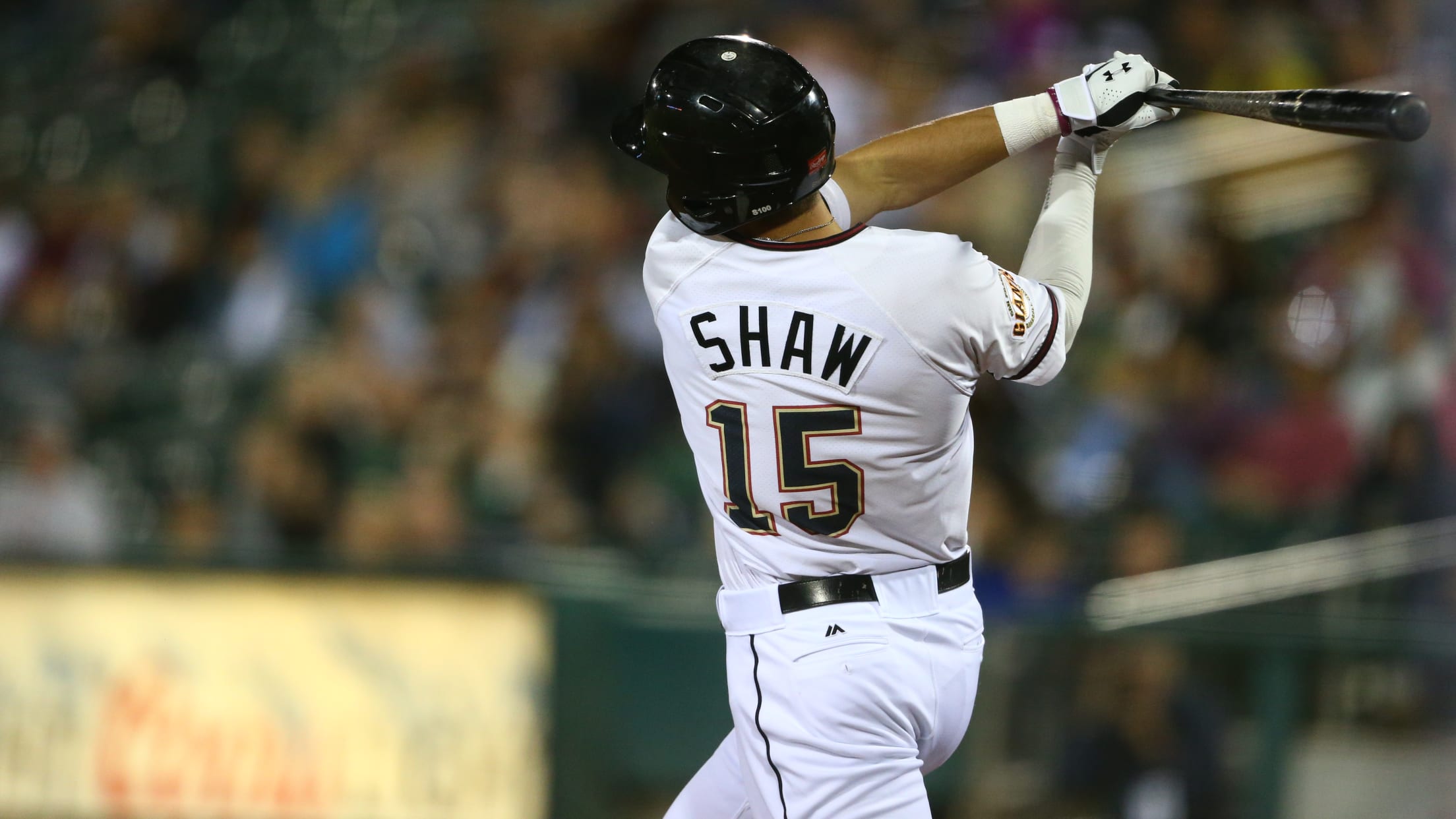 WEST SACRAMENTO, CA - The Sacramento River Cats (12-14) utilized the long ball, but fell 6-5 against the Las Vegas 51s (11-16) in walk-off fashion. The River Cats entered the ninth inning leading by two runs, but Las Vegas scored three runs in the bottom of the ninth to win
River Cats hold on for third straight victory
Duggar and Shaw homer in four-run fifth for Sacramento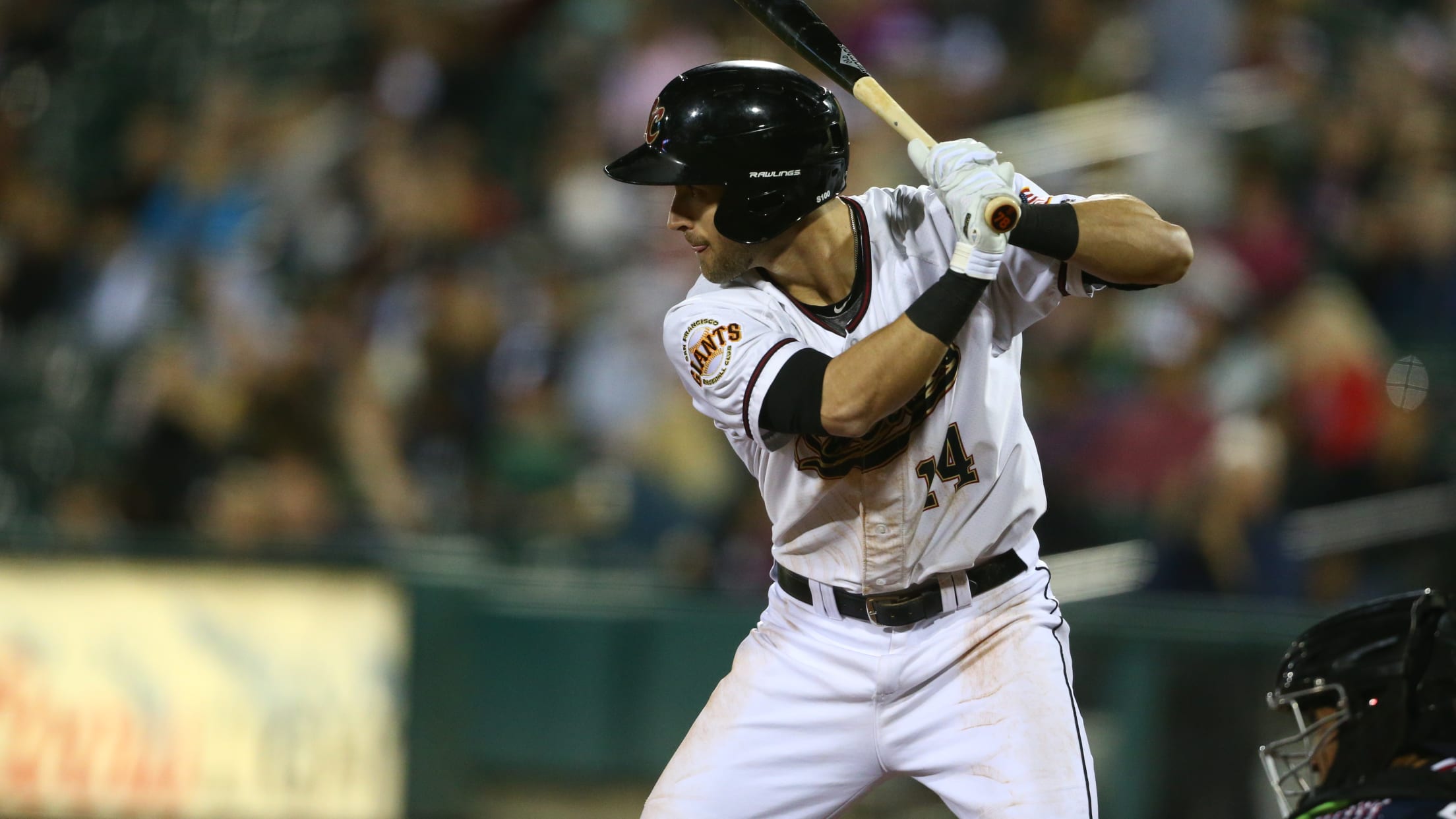 WEST SACRAMENTO, CA - The Sacramento River Cats (10-11) won their third consecutive game on Friday night, 6-4 over the Reno Aces (6-16). Right-hander Dereck Rodríguez picked up his first win and was backed by home runs from both Steven Duggar and Chris Shaw.
Disastrous inning dooms River Cats against Bees
Hanson collects four hits in 10-7 loss to Salt Lake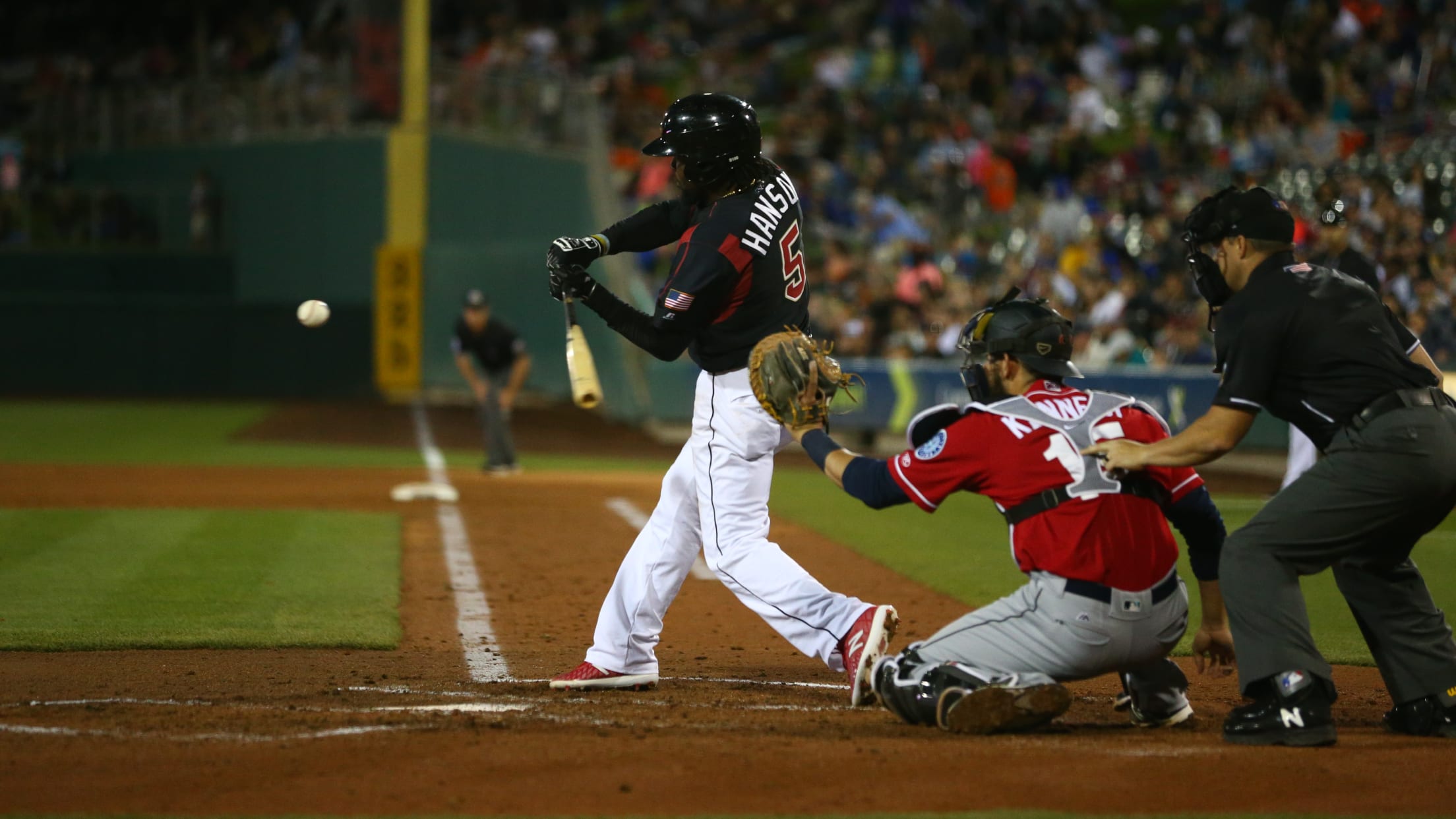 SALT LAKE CITY, UT -- After building a six-run lead, the wheels fell off for the Sacramento River Cats (6-8) as three different pitchers combined to allow eight runs in the sixth inning during a 10-7 loss to the Salt Lake Bees (9-6).The River Cats received five scoreless frames from
Miracle Add New Group to Roster for Second Half
MWL All-Star Jermaine Palacios Headlines Call Ups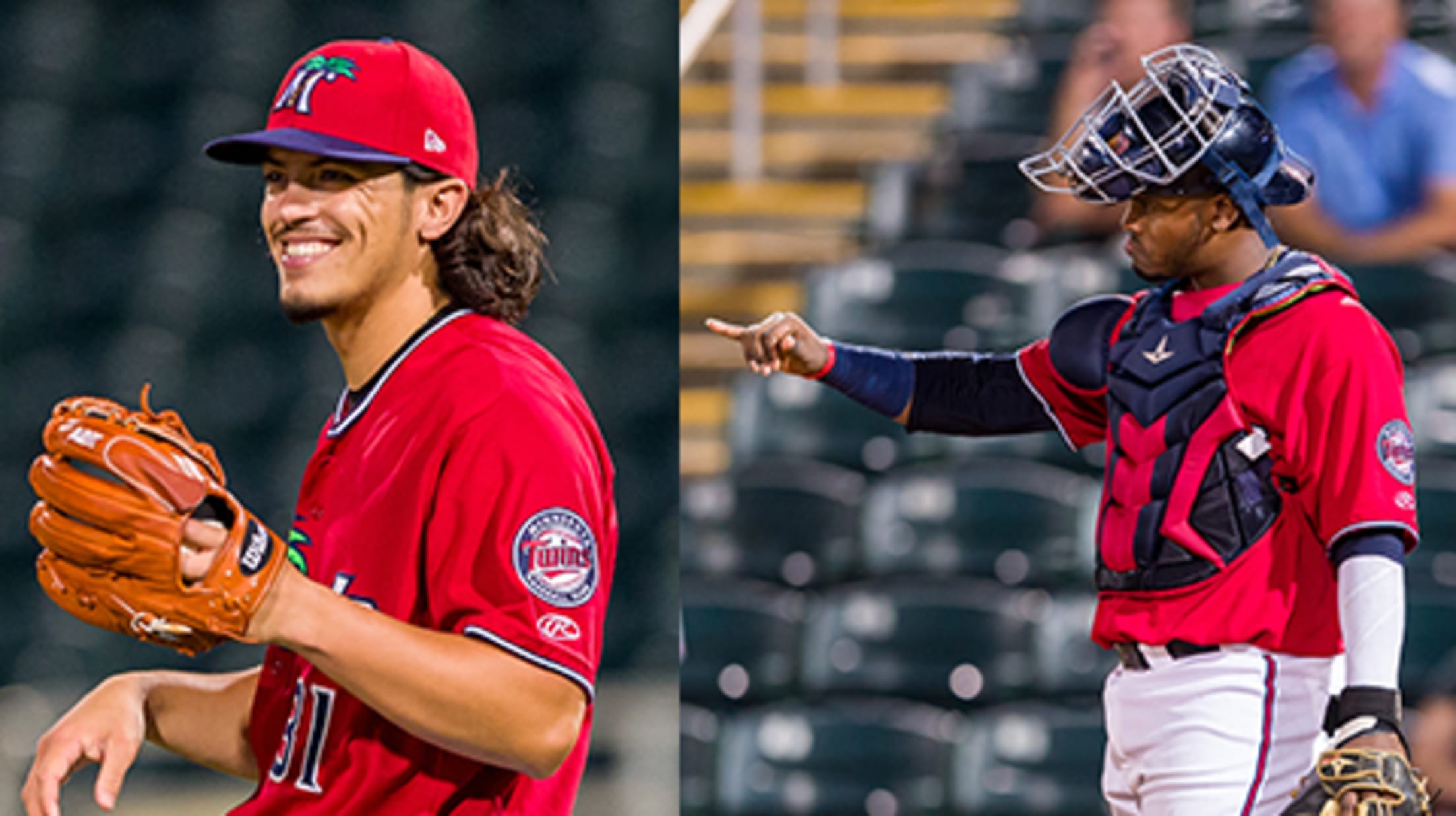 KISSIMMEE, Fla. (June 23, 2017) - The Fort Myers Miracle, Advanced-A affiliate of the Minnesota Twins, have announced the following roster moves:RHP Dereck Rodríguez, IF Alex Perez, and C Brian Navarreto have been promoted to Double-A Chattanooga.SS Jermaine Palacios , OF Jaylin Davis , C Mitchell Kranson , IF Brandon Lopez and
Rodriguez Spins First Career Complete Game
Miracle and Yanks Split Twin Bill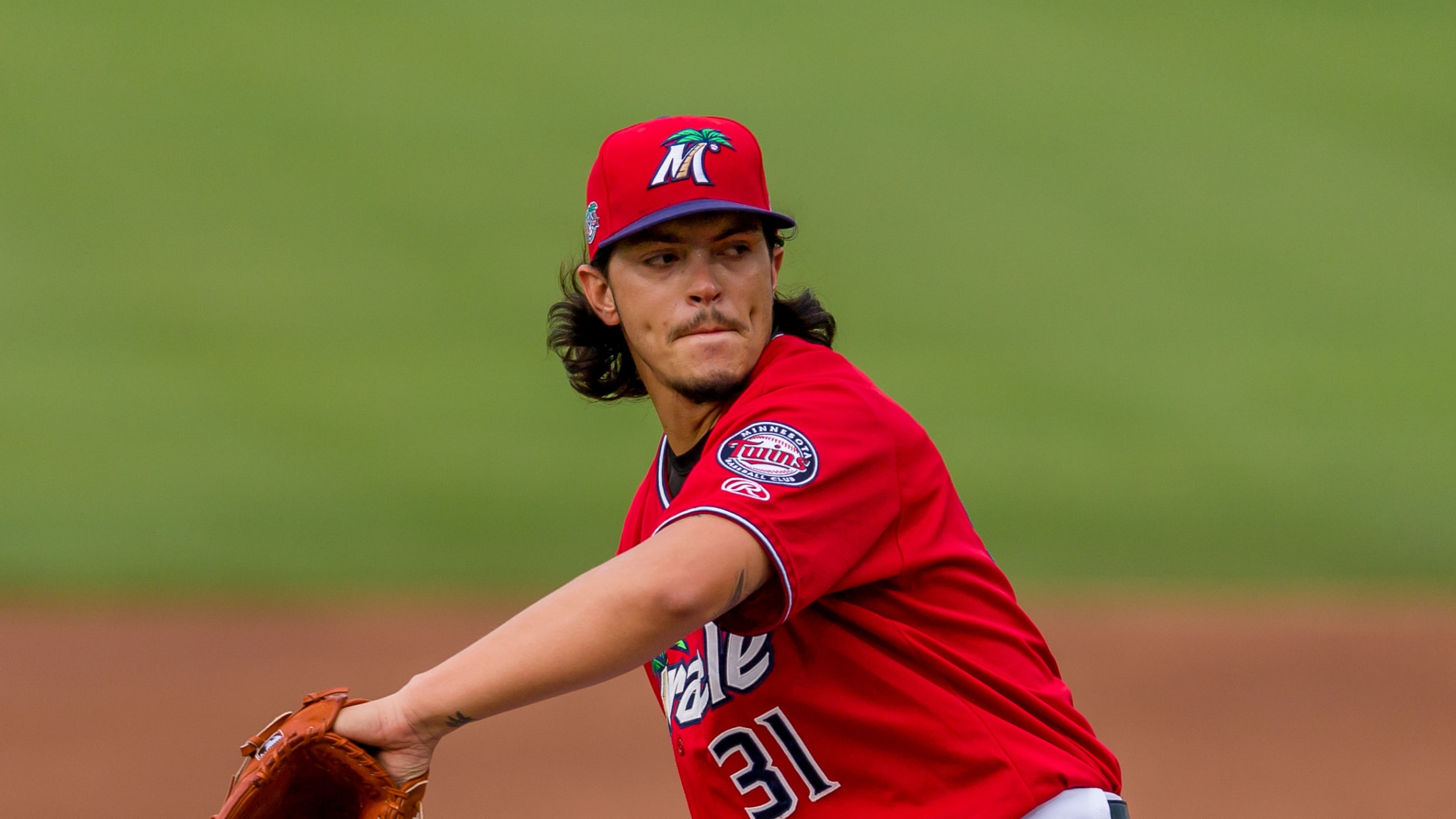 FORT MYERS, Fla. (June 8, 2017) - The Fort Myers Miracle (27-32) and Tampa Yankees (31-30) split a doubleheader on Thursday night with each team winning their game 2-1. RHP Dereck Rodríguez tossed his first career complete game in the Game Two win for the Miracle.GAME 1:Max Murphy started the night
Rodriguez Showcases All-Star Talent in Win
Kihle's Home Run Supplies Offense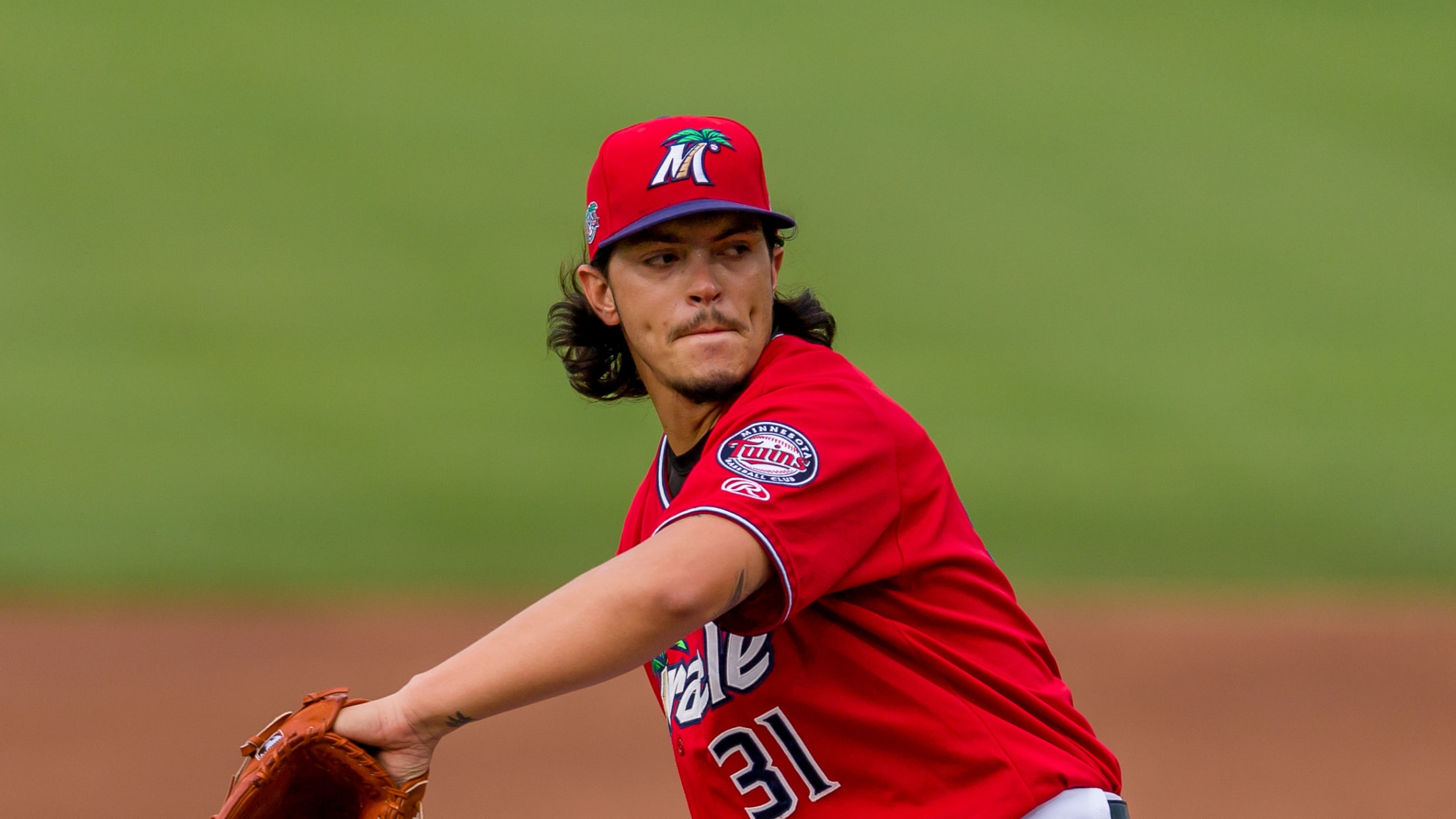 BRADENTON, Fla. (June 2, 2017) - RHP Dereck Rodríguez (W, 4-2) unleashed six shutout innings as Daniel Kihle's two-run home run lifted the Fort Myers Miracle (26-29) to a 2-0 win over the Bradenton Marauders (32-23) on Friday night.Rodriguez surrendered just three singles over his six frames while striking out six.
Paul, Rodriguez, Navarreto and Clay Named Florida State League South All-Stars
All Four Will Participate in the 2017 FSL All-Star Game Versus North All-Stars in Lakeland on June 17
FORT MYERS, Fla. (June 1, 2017) - The Fort Myers Miracle, Advanced-A affiliate of the Minnesota Twins, are proud to announce that infielder Chris Paul, RHP Dereck Rodríguez, LHP Sam Clay, and catcher Brian Navarreto have been selected to participate in the 2017 Florida State League All-Star Game.Miracle Manager Doug Mientkiewicz
Nine former Kernels on World Baseball Classic rosters