Kieboom, Cate form next wave for Nats
Top talent replenishes system that built World Series champs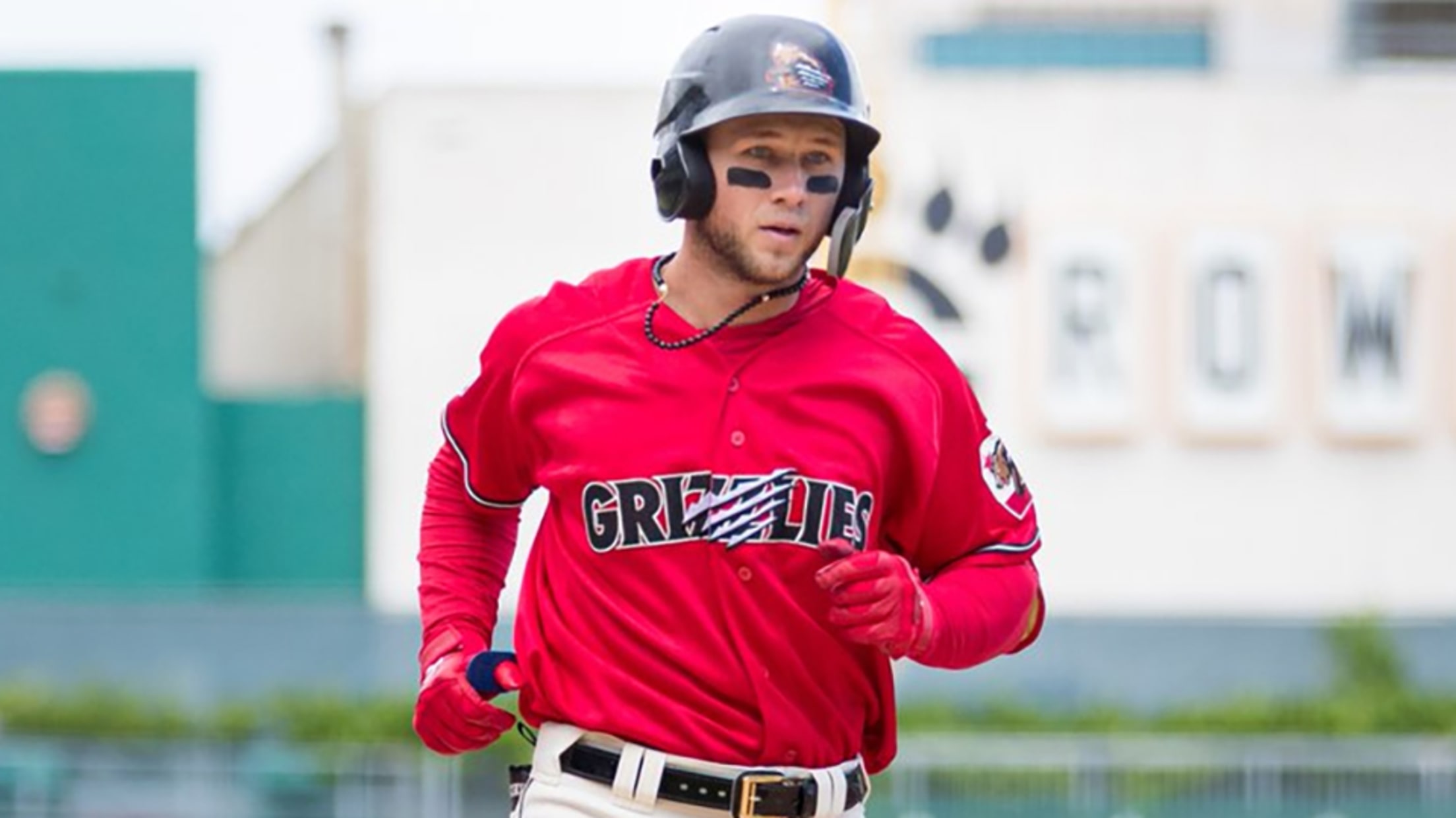 Each offseason, MiLB.com goes position by position across each system and honors the players -- regardless of age or prospect status -- who had the best seasons in their organization. Click here to locate your favorite club.The Nationals' first World Series-winning roster boasted a collection of several homegrown first-round picks,
Slugfest ends in a 14-13 Grizz walk-off
Fresno trailed 7-0 after an inning and a half; Jake Noll with the game-winner
Fresno, California (Wednesday, August 28) - The Fresno Grizzlies (60-75) outlasted the Tacoma Rainiers (59-75) 14-13 in 10 innings Wednesday night from Chukchansi Park. Both clubs combined for 37 hits with every batter notching at least one knock. Fresno trailed 7-0 after a frame and a half, their largest comeback
Grizzlies down Isotopes 5-3 Sunday
Yadiel Hernandez joins the Fresno 30-HR club
Albuquerque, NM (Sunday, August 25) - In the last road game of the regular season, the Fresno Grizzlies (58-74) clipped the Albuquerque Isotopes (57-75) 5-3 from "The Lab." Fresno split the series and improved to 13-7 on Sundays (8-3 away). Scott Copeland (5-5, win), Sam Freeman (hold) and James Bourque
"Ruff" ending in El Paso as Chihuahuas walk-off on Grizzlies 9-8
Raudy Read: 2 HR (18); Matt Reynolds: 3-5, 2 2B
El Paso, Texas (Wednesday, August 21) - The El Paso Chihuahuas (75-53) nipped the Fresno Grizzlies (56-72) 9-8 Wednesday night from Southwest University Park. El Paso scored three runs in the ninth without recording an out to win the rubber match. Austin Allen was the recipient of the walk-off as
Tacos shelled 8-6 (10) by Sacramento in series-opener
Carter Kieboom extends hit streak to 10 games
Fresno, California (Tuesday, July 23) - The Fresno Tacos (52-50) crumbled to the Sacramento River Cats (55-47) 8-6 in 10 innings from Chukchansi Park. Despite tying the game in the ninth, a four-run 10th was too much for the Tacos to overcome. Derek Self (4-2) suffered the decision while Jandel
Grizzlies avoid sweep in classic Albuquerque slugfest
Fresno matches largest comeback win this season; rally from down 8-2 in 6th inning for 10-9 victory
Albuquerque, NM (Thursday, July 18) - The Fresno Grizzlies (49-49) halted a three-game losing skid on Thursday afternoon, surging past the Albuquerque Isotopes (43-55) for a 10-9 win after trailing 8-2 in the sixth inning. In avoiding being swept in a series for the first time in 2019, Fresno equaled
Las Vegas rolls past Fresno 10-5 Wednesday night
Jose Marmolejos pushes hit streak to 11 games while Matt Reynolds homers
Fresno, California (Wednesday, June 26) - The Fresno Grizzlies (40-39) fell to the Las Vegas Aviators (44-35) 10-5 from Chukchansi Park. A seven-run top of the eighth by Las Vegas clouded any comeback possibility for Fresno. Miguel Romero (3-1) received the decision after two-plus frames of relief. He fanned five.
Salt Lake outlasts Fresno 14-9 as Kieboom stays hot
Carter Kieboom homers and reaches base five times
Salt Lake City, Utah (Monday, June 24) - The Salt Lake Bees (35-41) pestered the Fresno Grizzlies (40-37) 14-9 from Smith's Ballpark. Bees righty Taylor Cole (3-0) mustered the decision after three shutout frames of relief. He struck out four. Henderson Alvarez (1-4) took the loss after hurling three innings.
Kieboom and Stevenson slam Grizzlies to 22-9 rout of Bees
Carter Kieboom and Andrew Stevenson swat grand slams for Fresno
Salt Lake City, Utah (Sunday, June 23) - The Fresno Grizzlies (40-36) roared past the Salt Lake Bees (34-41) 22-9 from Smith's Ballpark. Fresno tallied a season-high 24 hits with every starter recording at least one. Each batter logged two-plus runs while eight of nine hitters picked up at least
Reynolds does it all in Grizzlies' wild win
Nats farmhand records first five-hit game, pitches one inning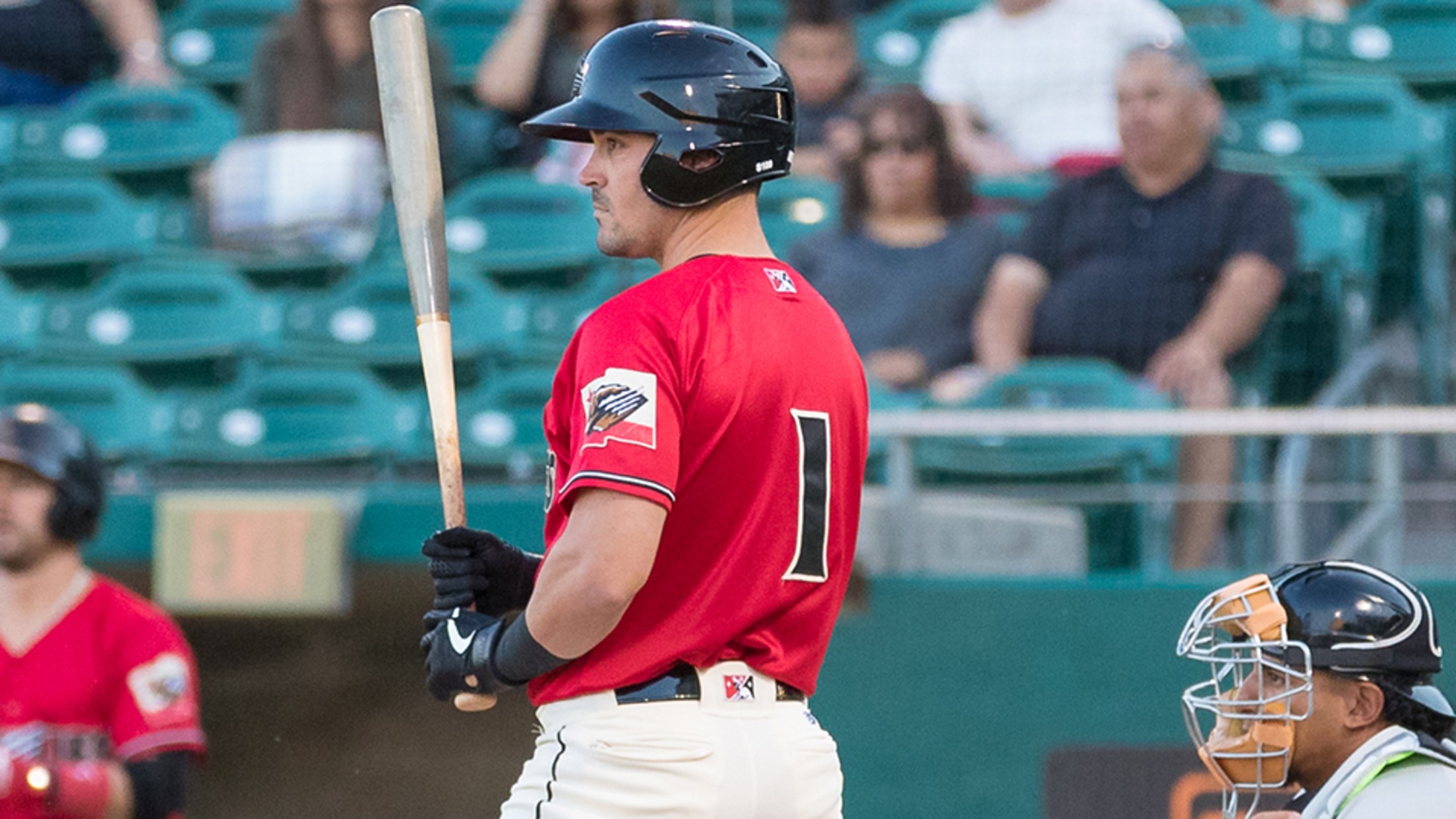 Thirty-one runs. Four position players taking the mound. Video game-like numbers in Salt Lake City. And Matt Reynolds was in the middle of all it.The Nationals farmhand homered, doubled twice, drove in four runs and scored four times in his first career five-hit game as Triple-A Fresno crushed Salt Lake,
Fresno clicks on all cylinders in 8-0 triumph over Omaha
Five pitchers combine for the shutout while the offense smacks 11 hits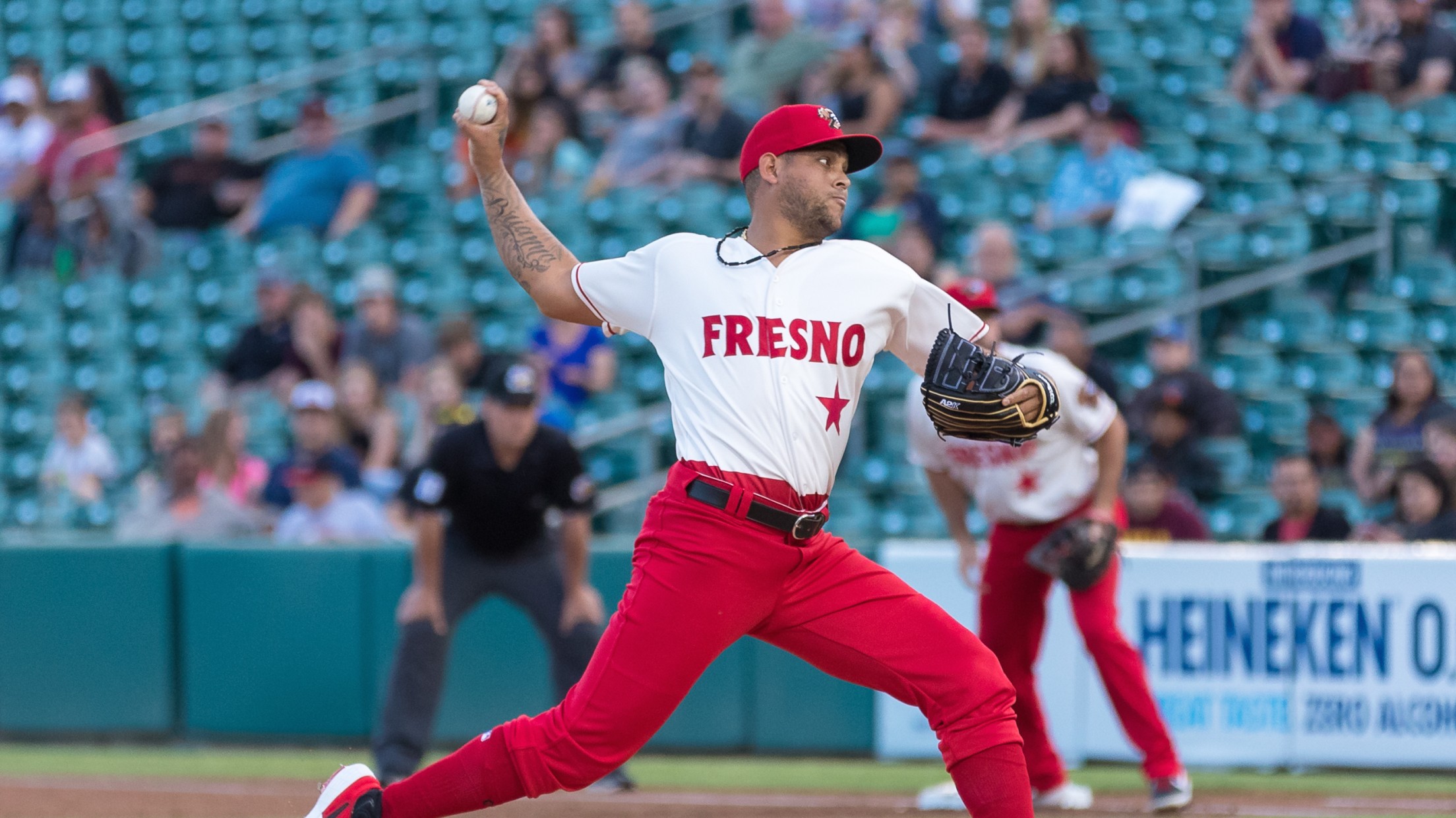 Fresno, California (Monday, June 17) - The Fresno Grizzlies (35-35) conquered the Omaha Storm Chasers (34-37) 8-0 from Chukchansi Park. Five pitchers combined to throw the fourth shutout by Fresno this season. Joe Ross (2-0) earned the win after five frames of two-hit ball. George Kontos, Henderson Alvarez III, Dakota
Fresno drops rubber match to Iowa 7-2
Matt Reynolds enjoys his sixth homer of the season
Fresno, California (Friday, June 14) - The Iowa Cubs (37-31) roared past the Fresno Grizzlies (33-34) 7-2 from Chukchansi Park. Iowa picked up both the rubber match and series win after falling in the opener on Wednesday. Cubs starter Adbert Alzolay (2-1) secured the decision after six sharp innings. He
Bees swarm Grizzlies late in 10-9 victory
Fresno drops fourth straight game
Fresno, California (Wednesday, May 29) - The Salt Lake Bees (24-28) stung the Fresno Grizzlies (26-27) 10-9 from Chukchansi Park. Salt Lake rallied for five runs in the final two frames to secure the win. Roberto Peña blasted a double to deep center in the eighth to even the score.
Chihuahuas bite Tacos 4-1 Tuesday evening
Matt Reynolds goes deep in the loss
Fresno, California (Tuesday, May 28) - The Fresno Tacos (26-26) crumbled to the El Paso Chihuahuas (34-18) 4-1 from Chukchansi Park. El Paso notched three runs on five hits in the top of the eighth to seal the deal. Michael Gettys laced a triple and Connor Panas had a pinch-hit
Carter Kieboom's 3-run walk-off HR splits Fresno DH with Sacramento
Kieboom in twin-bill: 5-for-9, HR, 2B, 5 RBI, 3 R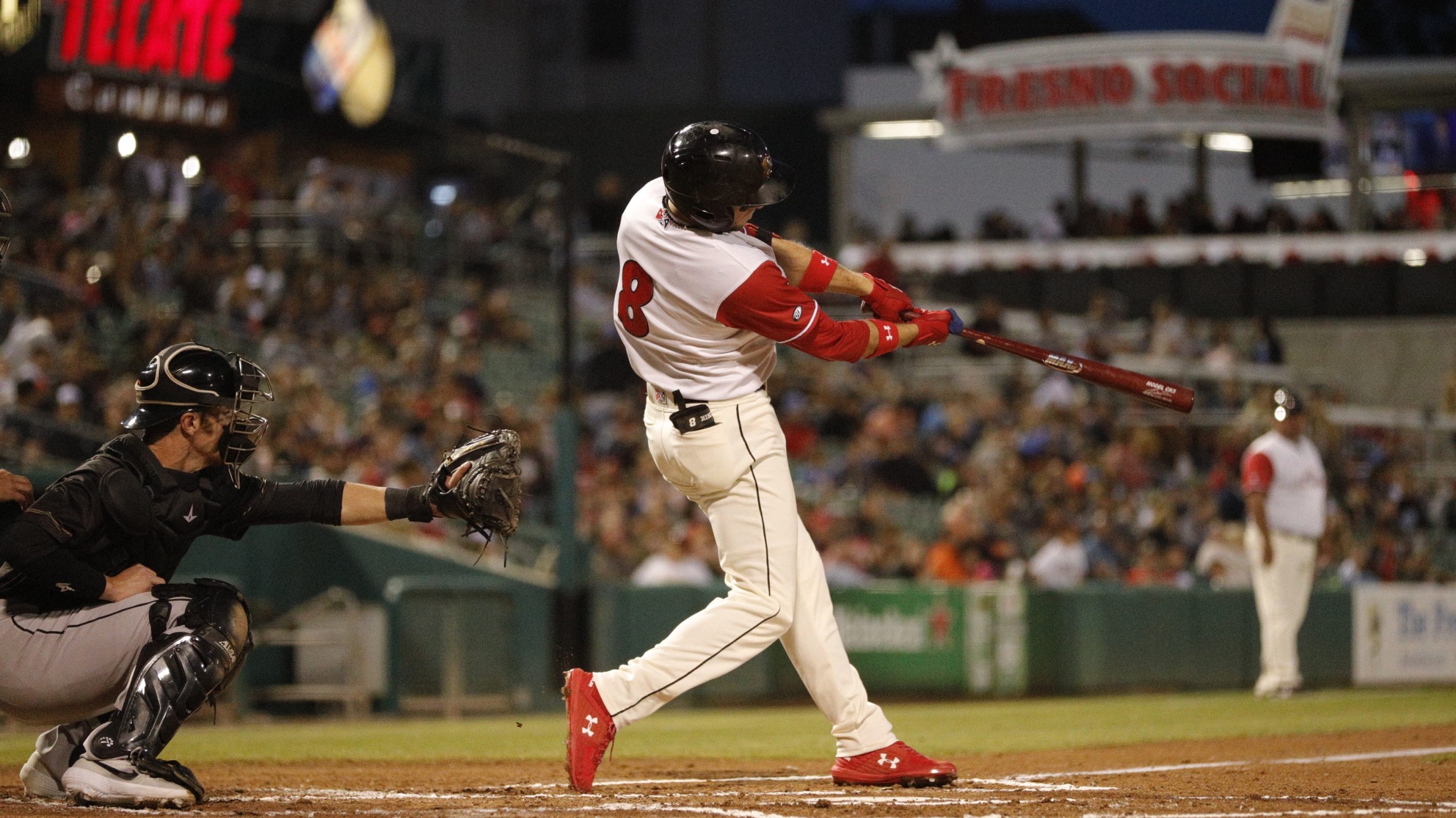 Fresno, California (Friday, May 17) - In game one of the doubleheader, the Sacramento River Cats (19-21) scampered past the Fresno Grizzlies (21-19) 8-3 in front of a season-high crowd of 11,937. Dereck Rodríguez (1-0, win) shined on both the mound and at the plate for Sacramento. He raked three
Tacos serve up a series win over Isotopes
Fresno smacks four homers in 10-3 rout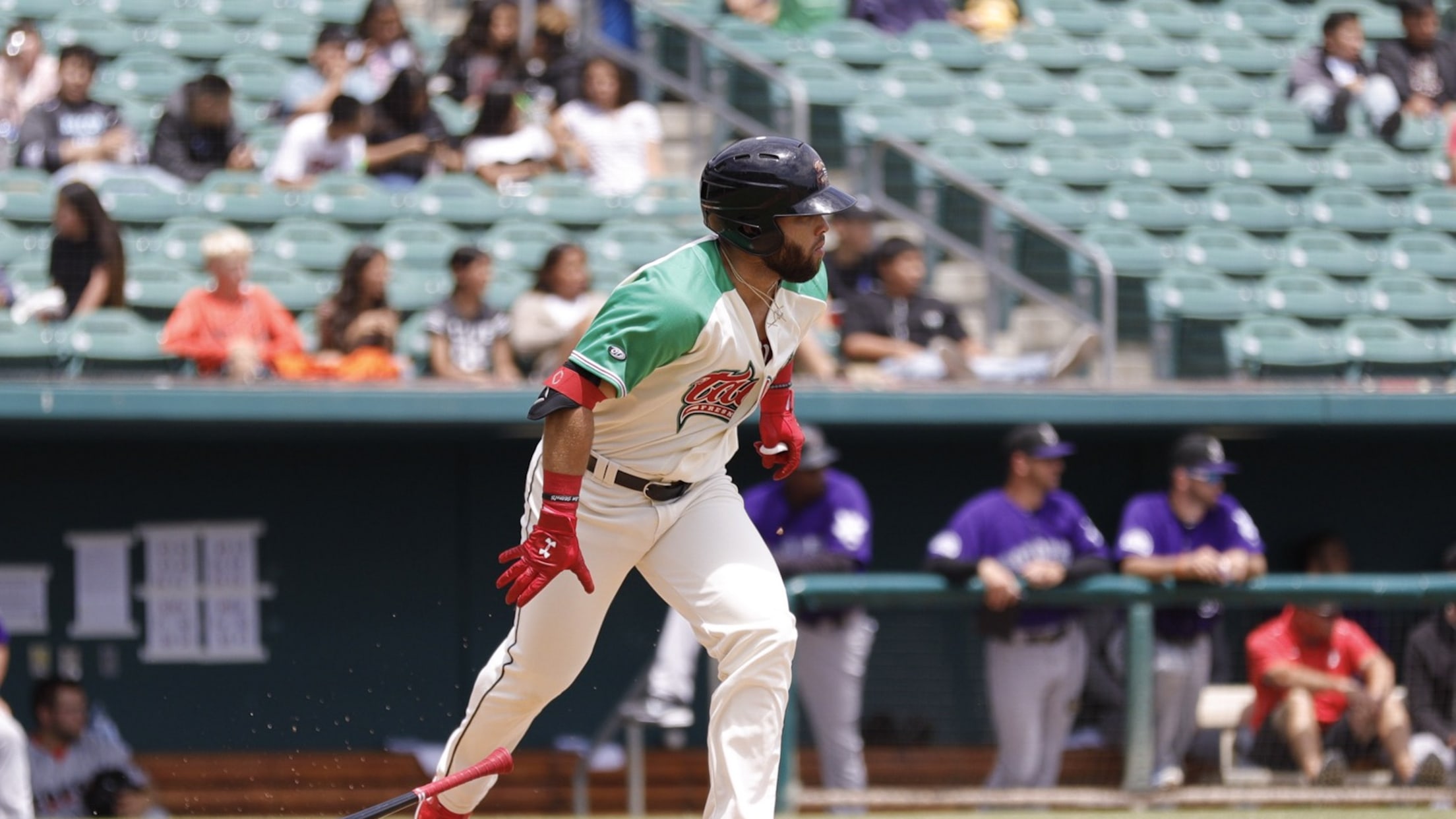 Fresno, California (Tuesday, May 14) - The Fresno Tacos (21-18) sizzled past the Albuquerque Isotopes (20-20) 10-3 from Chukchansi Park. Fresno improved to 6-0 in home day games while earning the series win in the process. Every position player recorded at least one hit and four Tacos homered. Collin Cowgill
Grizz shutout 'Topes on Mother's Day
Kyle McGowin strikes out a season-high 11 over 5.2 innings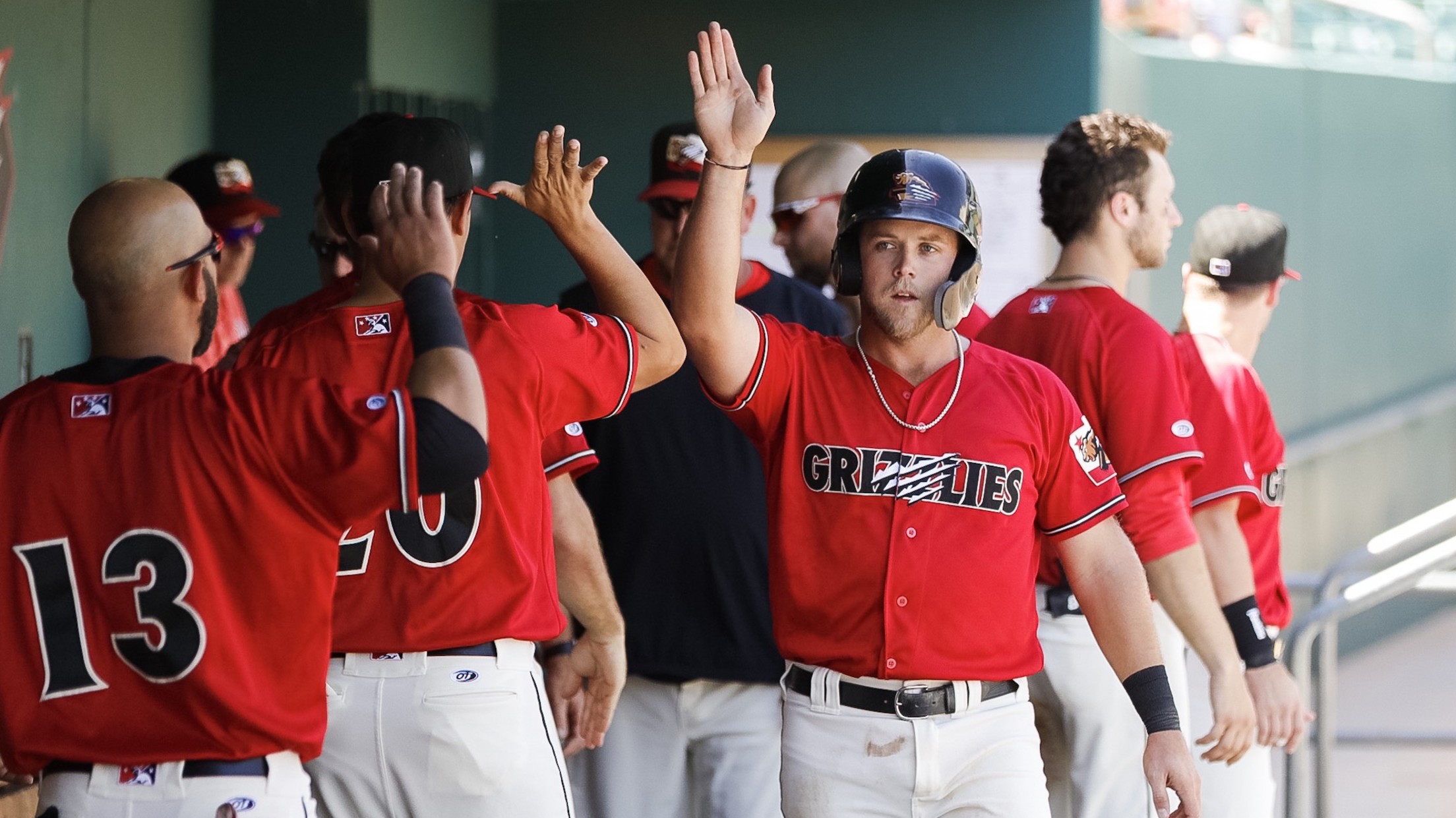 Fresno, California (Sunday, May 12) - The Fresno Grizzlies (19-18) downed the Albuquerque Isotopes (20-18) 3-0 on Mother's Day at Chukchansi Park. For the third time this season, the Fresno pitching staff enjoyed a shutout. All three instances, starter Kyle McGowin (4-2, win) took the hill. He finished the day
Snyder & Kieboom slug Grizzlies to road trip-opening win in Reno
RHP Paolo Espino: 0 BB in 7.0 quality IP
Reno, Nevada (Wednesday, April 24) - With his club-leading ninth multi-hit effort of the young season on Wednesday evening, Carter Kieboom helped the Fresno Grizzlies (11-8) to a 9-5 win over the Reno Aces (5-14) with a gap RBI double in the first inning, and a solo homer in the
Fresno rocks Salt Lake 17-5 Wednesday night
Grizzlies enjoy season-highs in runs and hits (18)
Fresno, California (Wednesday, April 17) - For the second straight game, the Fresno Grizzlies (8-5) offense roared to life, ousting the Salt Lake Bees (3-9) 17-5 Wednesday night. Jacob Wilson had four of the 18 hits and five of the 17 RBI, which included a solo shot in the seventh.
Tacos fill up box score in 2019 debut; swat Bees 16-9
Collin Cowgill (3-run), Jacob Wilson (2-run), Raudy Read (solo) and Carter Kieboom (3-run) all go deep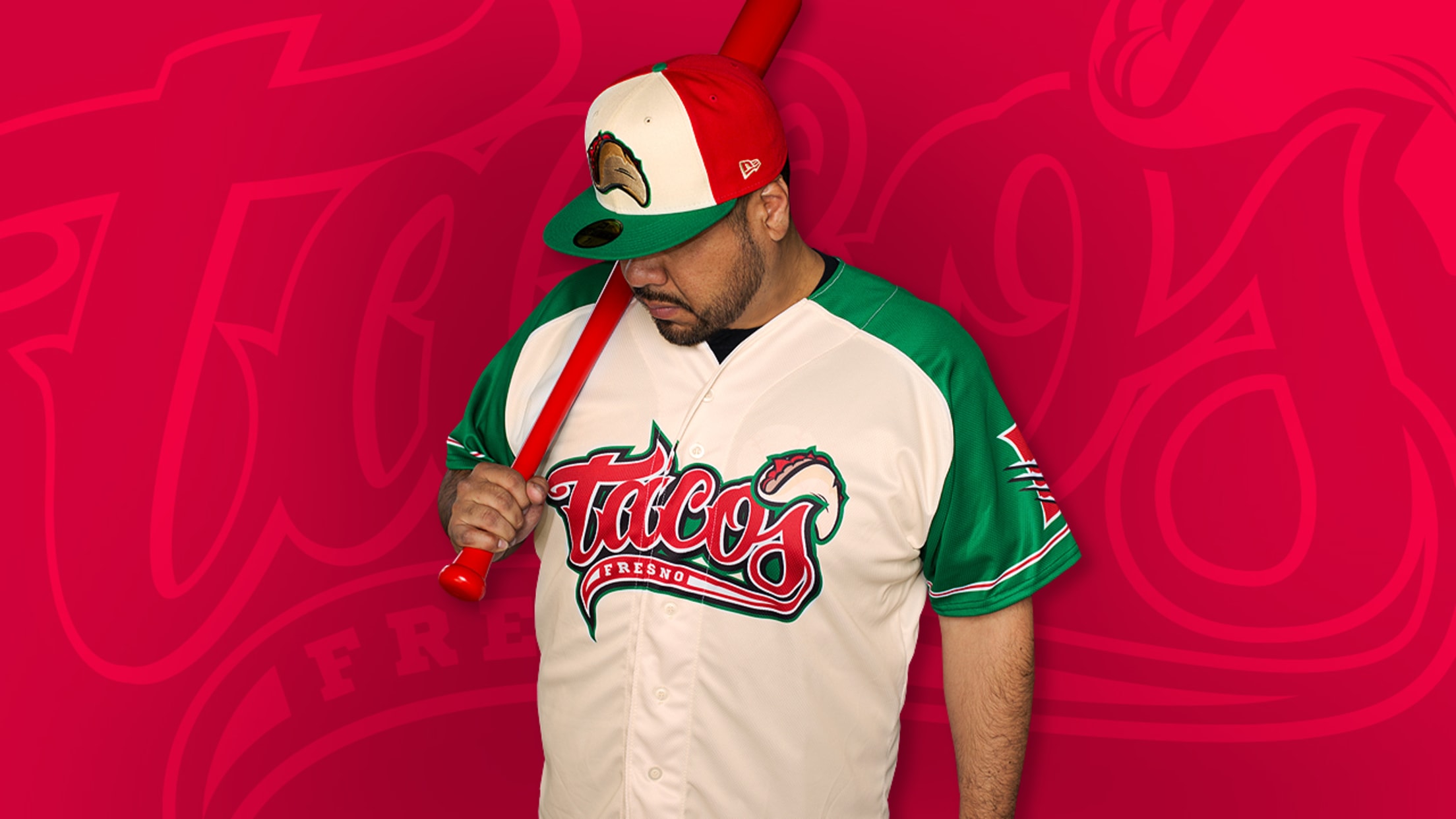 Fresno, California (Tuesday, April 16) - The Fresno Tacos (7-5) did not disappoint in their 2019 debut, beating the Salt Lake Bees (3-8) 16-9 Tuesday night. Fresno recorded 13 hits (four for homers) and every starter scored once. Down 5-0 in the second, Collin Cowgill started the slugfest with a
Grizzlies deal Aces second straight loss, 6-3 on Sunday
Matt Reynolds and Jose Marmolejos both go deep; Paolo Espino allows one hit and strikes out six in five scoreless frames
Fresno, Calif. (Sunday, April 7) - For the second straight game, the Fresno Grizzlies (3-1) were dealt a winning hand, beating the Reno Aces (1-3) 6-3 Sunday afternoon. Matt Reynolds followed his grand slam last night with a two-run shot that flew over the batter's eye to dead center in the
Grizzlies roar past Aces 8-4 behind Reynolds slam
Matt Reynolds' first career grand slam backs 18 strikeouts by the Fresno staff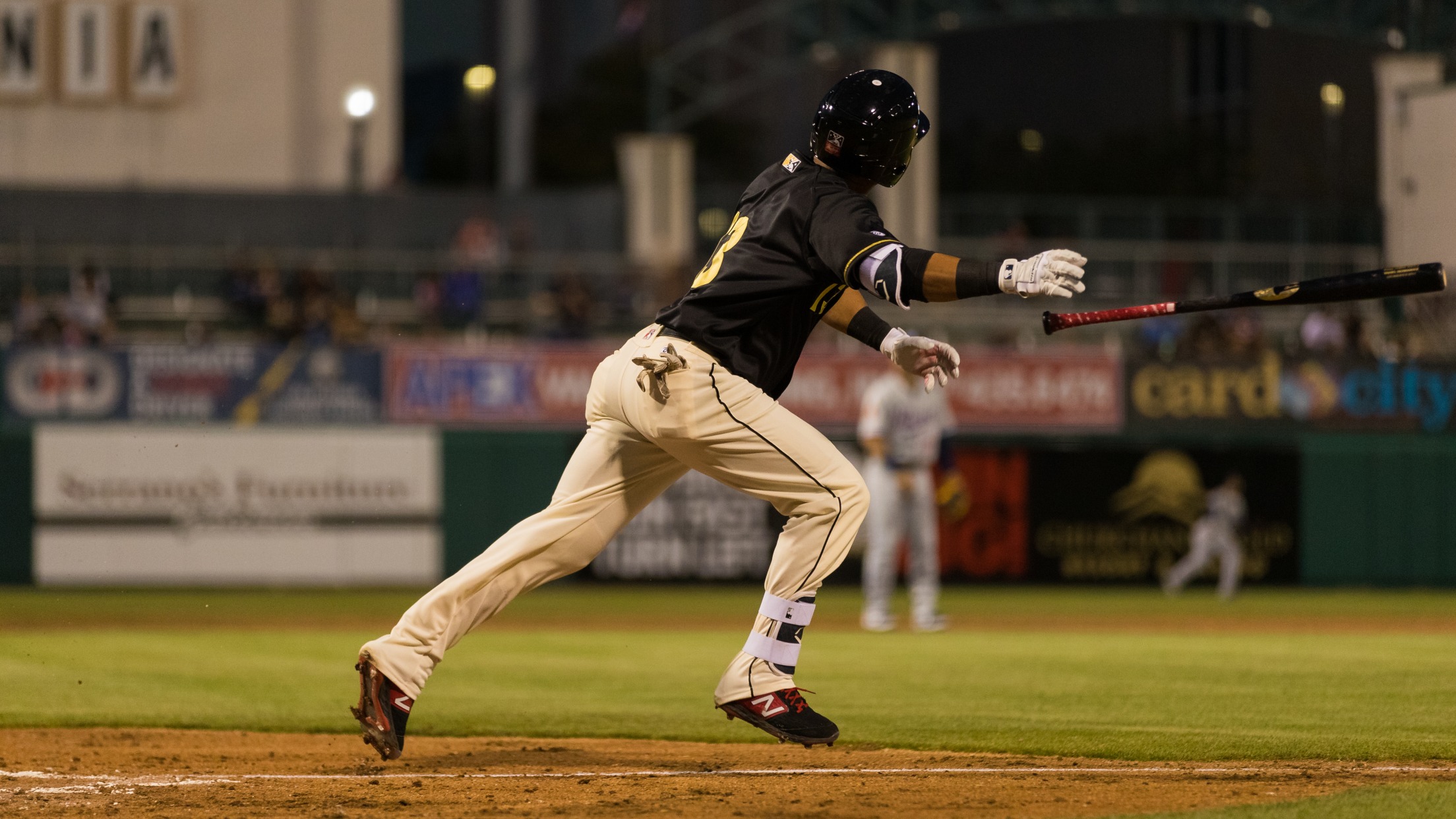 Fresno, Calif. (Saturday, April 6) - The Fresno Grizzlies (2-1) bounced back after Friday's loss with a grand showing Saturday night. After three walks loaded the bases in the bottom of the sixth, Matt Reynolds hammered a pitch to left field, giving Fresno a lead they wouldn't surrender. It was