Marlins' Jones honored after smashing debut
'Hoppers outfielder homered four times in first five Class A games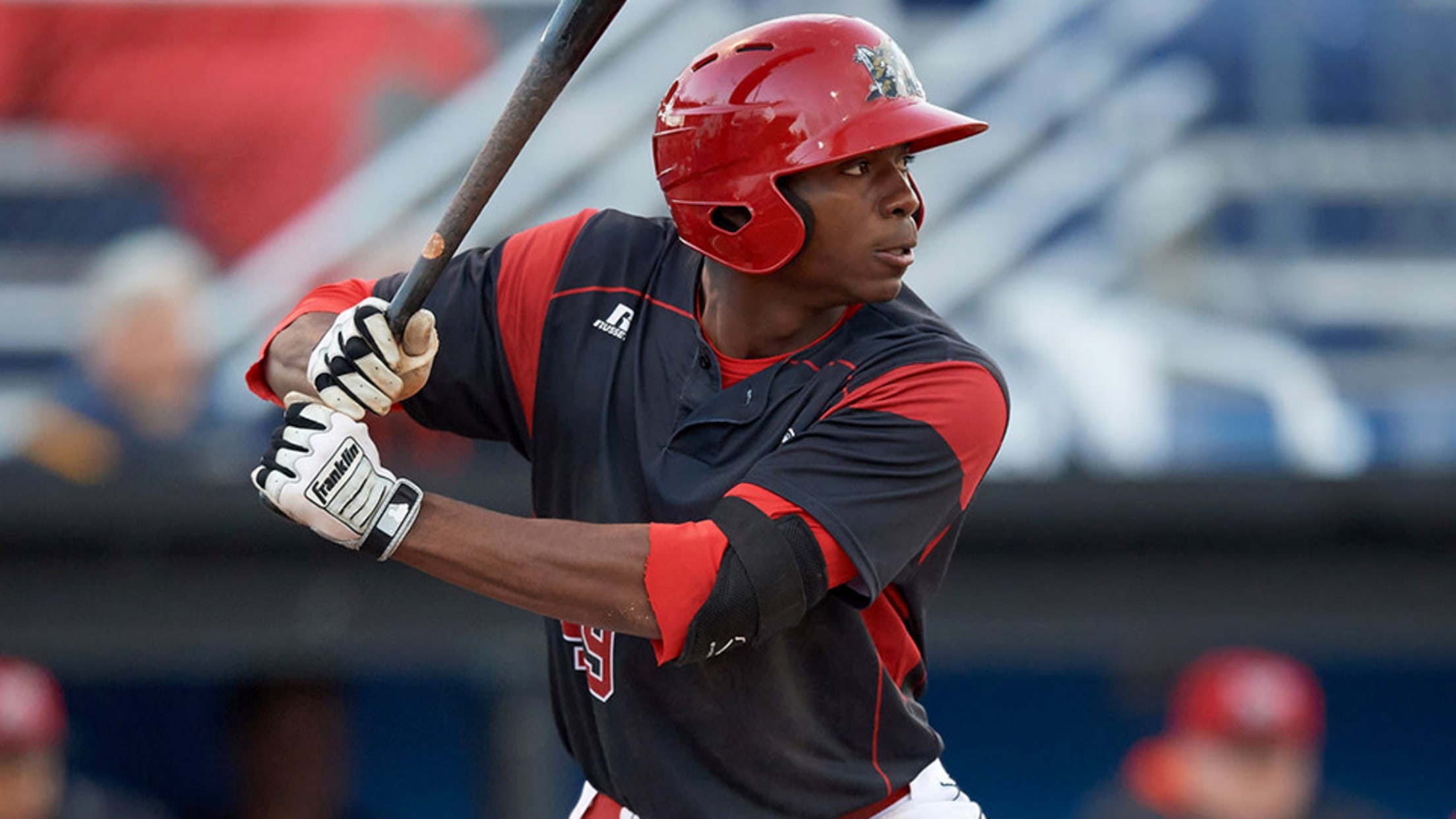 Franmil Reyes, Vladimir Guerrero Jr., Juan Soto and Eloy Jiménez all dominated the headlines last week -- and justifiably so. Three of MLB.com's top 30 overall prospects showed why they're each considered among the game's best young hitters, while Reyes teed off for a mind-boggling eight homers in five Triple-A
Reyes continues to rake for El Paso
Padres outfield prospect extends homer streak to five games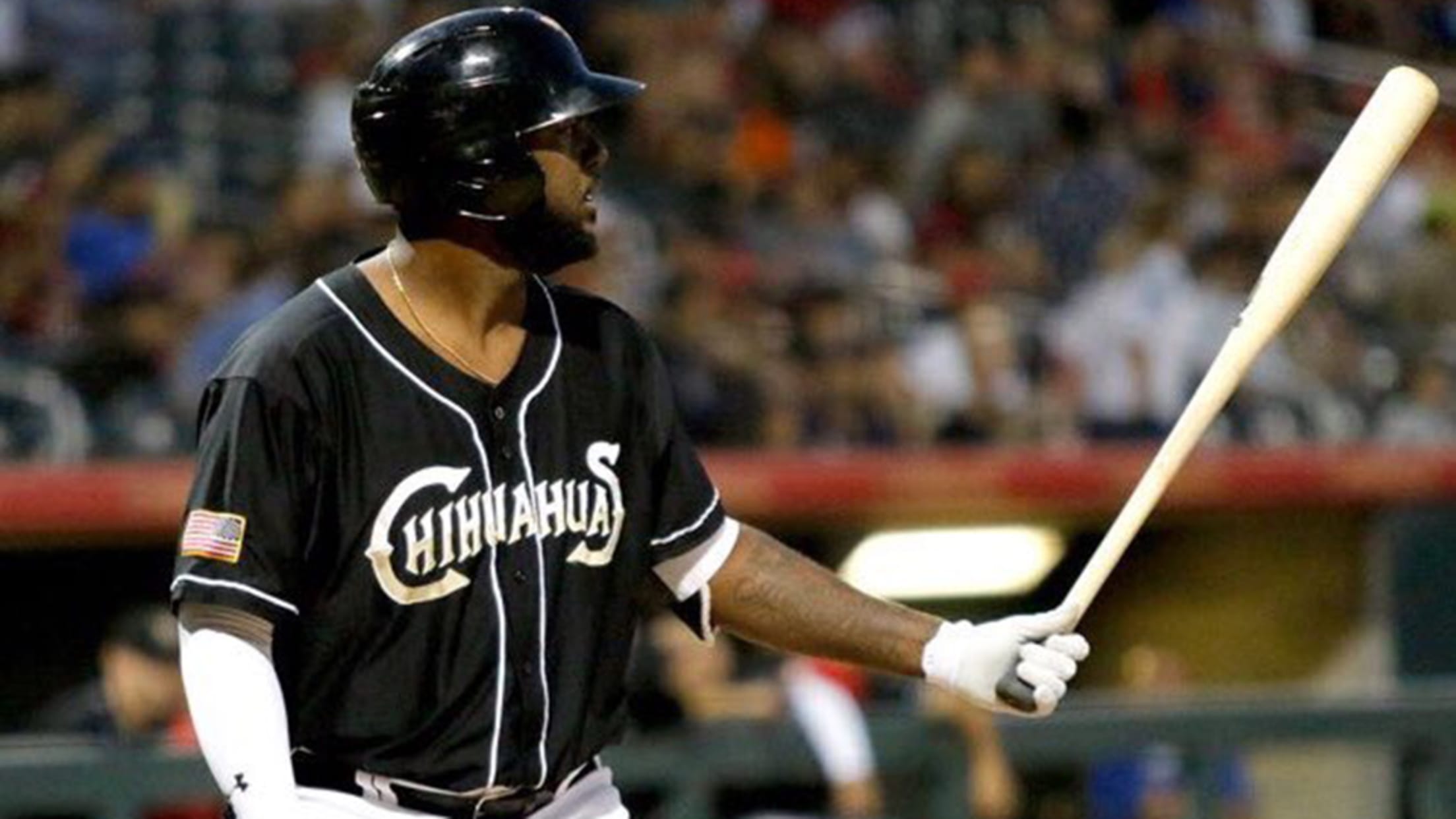 Franmil Reyes is playing like he's ready for his Major League debut. At the very least, he's assembled a resounding case to be Pacific Coast League Offensive Player of the Week.The San Diego outfield prospect thumped his eighth home run in five games -- his Minor League-leading 13th of the
Reyes takes Texas two-step on the road
Chihuahuas slugger belts two homers for third straight game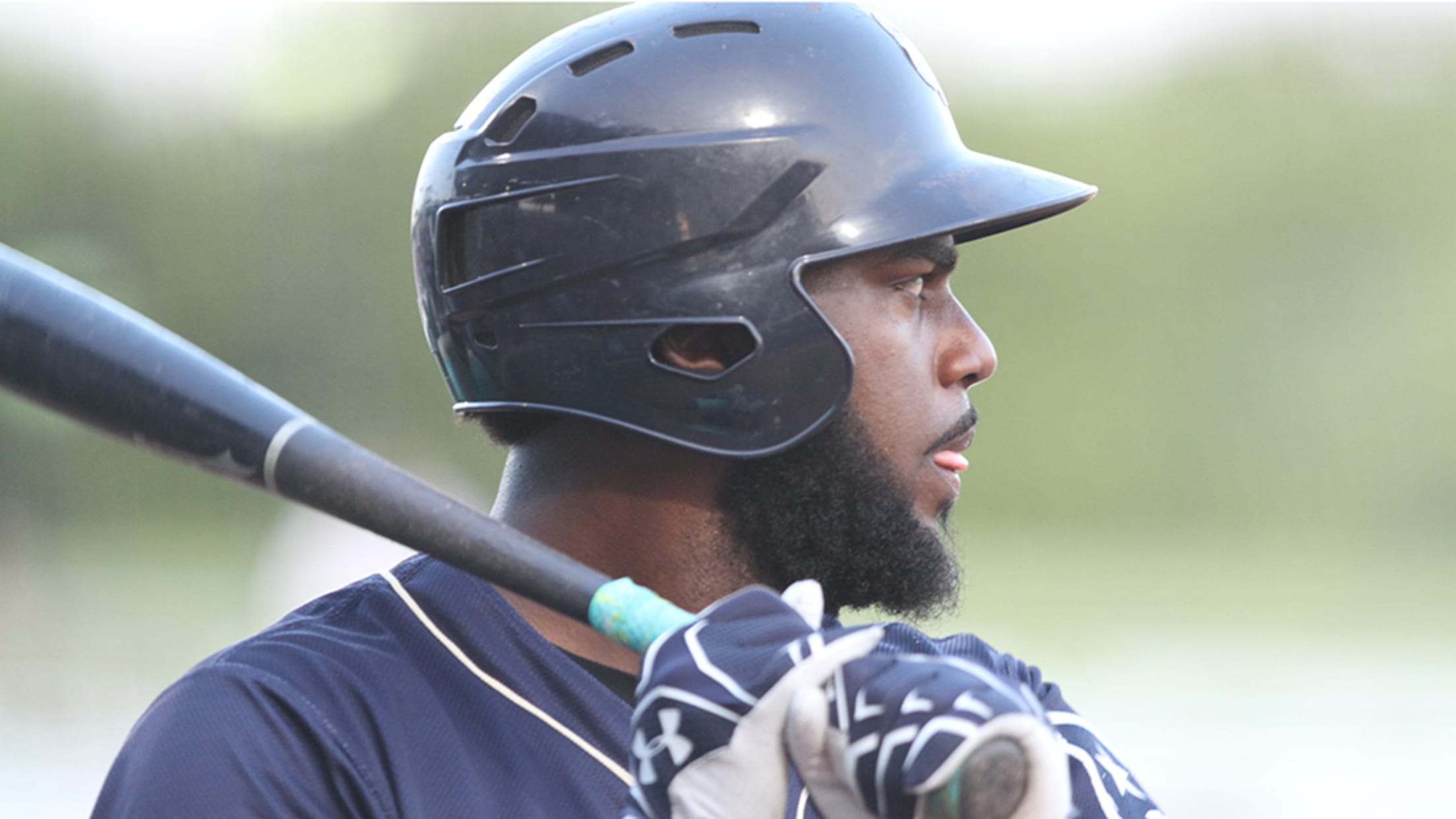 How long can Franmil Reyes keep this up?The Padres outfield prospect posted his third consecutive two-homer game on Friday, powering Triple-A El Paso to a 7-1 win over Albuquerque at Isotopes Park.
Chihuahuas' Reyes continues power surge
Padres outfielder belts pair of homers on back-to-back nights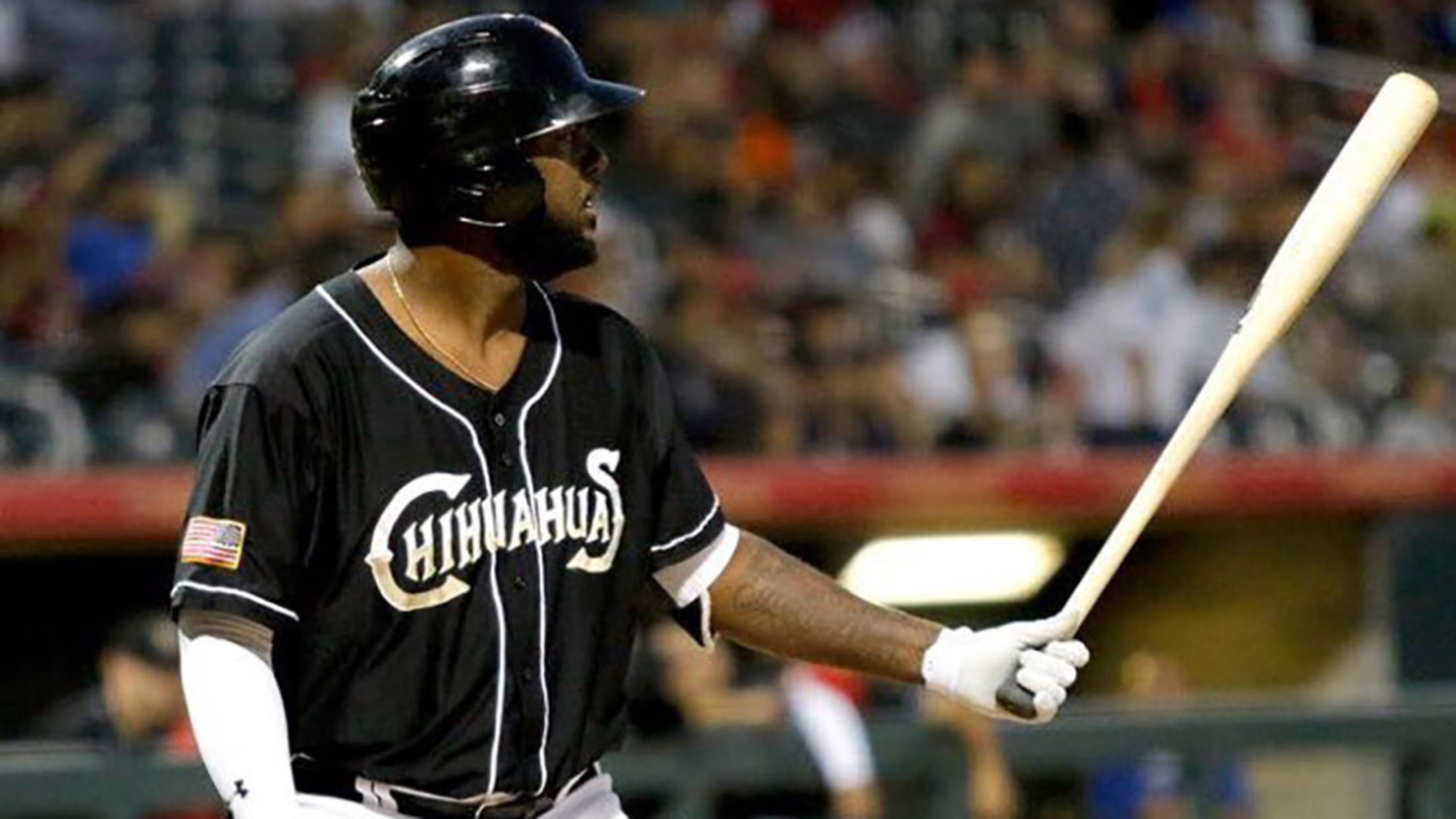 Franmil Reyes might make believers out of those who might have doubted he could continue slugging baseballs out of stadiums.The San Diego outfield prospect went yard twice for the second consecutive game, drove in four runs and scored three times, but it wasn't enough as Triple-A El Paso fell to
Missions' Reyes busts out of slump in big way
Padres outfielder slugs two homers, drives in career-high seven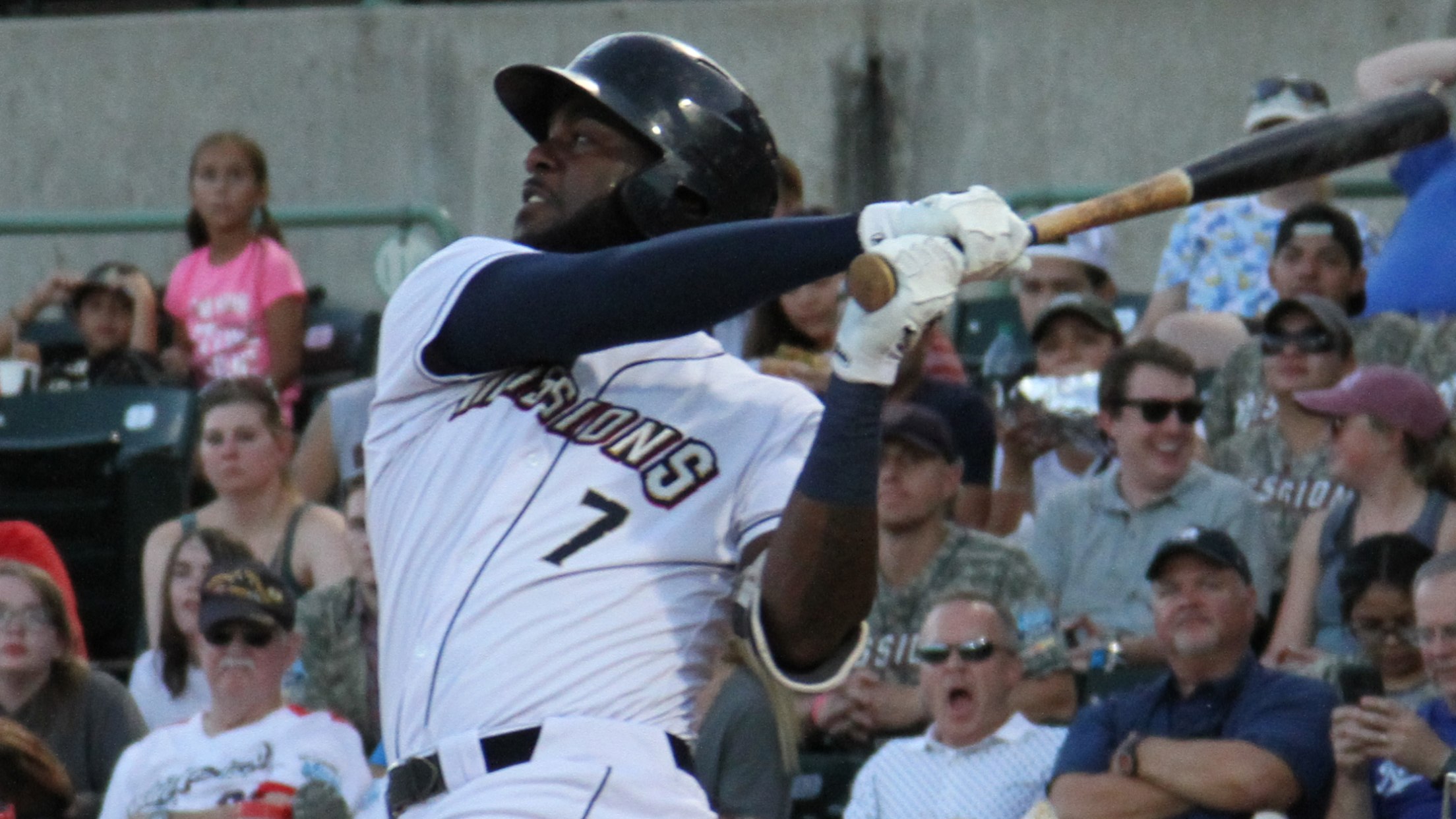 Coming into Monday's game, Franmil Reyes had hit .188 over his last 30 contests. That slump appears to have ended. The San Diego outfield prospect homered twice, plated a career-high seven runs and reached base four times in Double-A San Antonio's 12-0 rout of Corpus Christi at Nelson Wolff Stadium. Reyes,
Missions' De Los Santos dazzles on mound
Padres No. 13 prospect allows three hits, posts seven zeros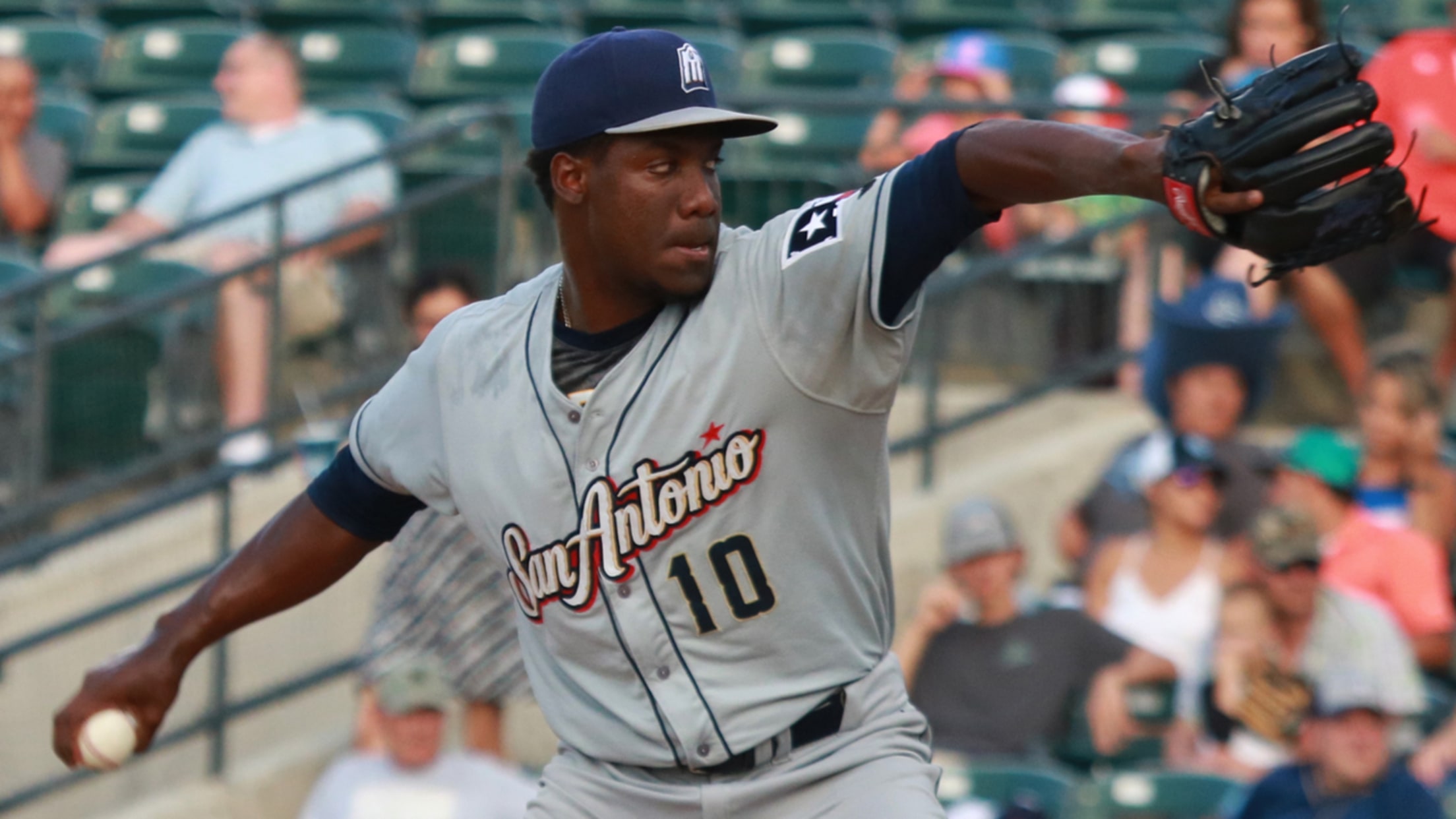 With each start in recent weeks, Enyel De Los Santos has been gaining momentum in different components of his game.On Monday night, he rediscovered another piece and used it to construct one of his best starts of the year.San Diego's No. 13 prospect matched his longest career outing with seven
San Antonio Strikes Late to Take Opener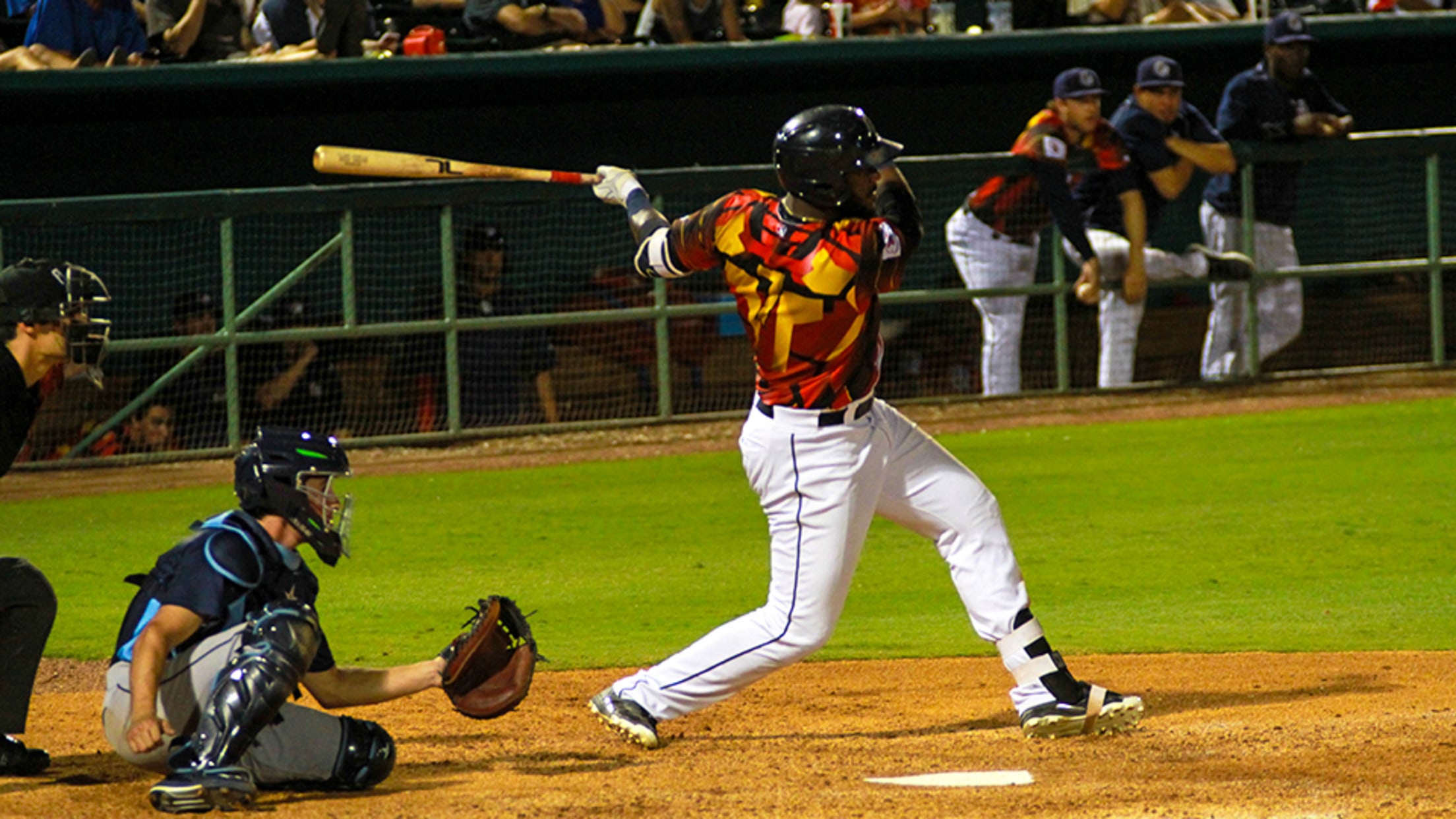 San Antonio worked some eighth-inning magic to defeat Corpus Christi 3-1 in Saturday night's series opener before 5,978 at Wolff Stadium.Brett Kennedy took the mound Friday for the Missions looking to build on a terrific hot streak. In his previous seven starts, the right-hander had gone 5-2 with a 2.04
Reyes stating presence in Missions lineup
Padres outfielder homers twice, ties career high with six RBIs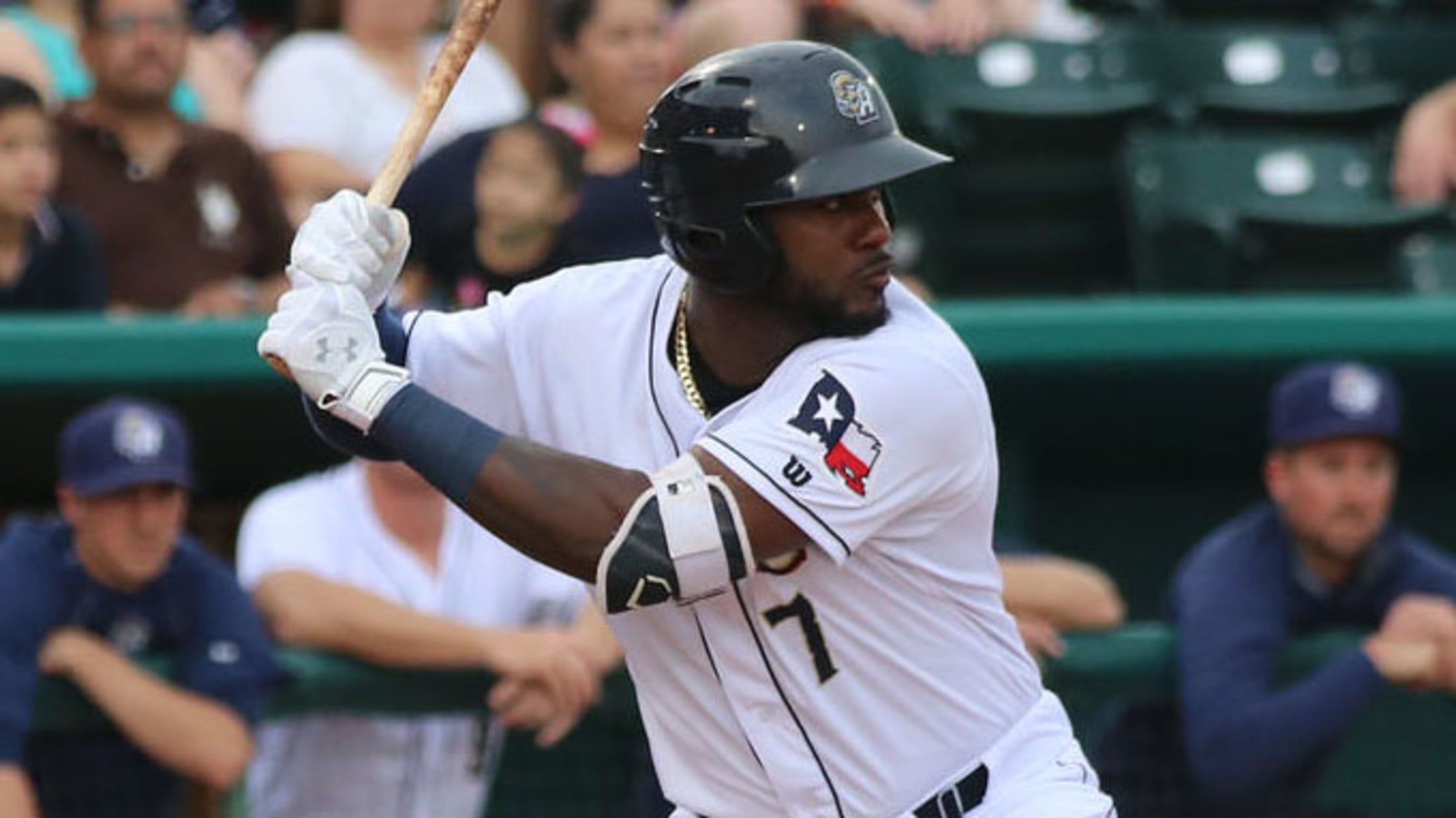 When Franmil Reyes gets locked in like Tuesday night, his contributions at the plate tend to directly reflect upon his team's success.The San Diego outfield prospect homered twice and tied his career high with six RBIs to power Double-A San Antonio to an 11-5 victory over Tulsa at ONEOK Field.
Reyes Drives in Six to Lead Missions Over Drillers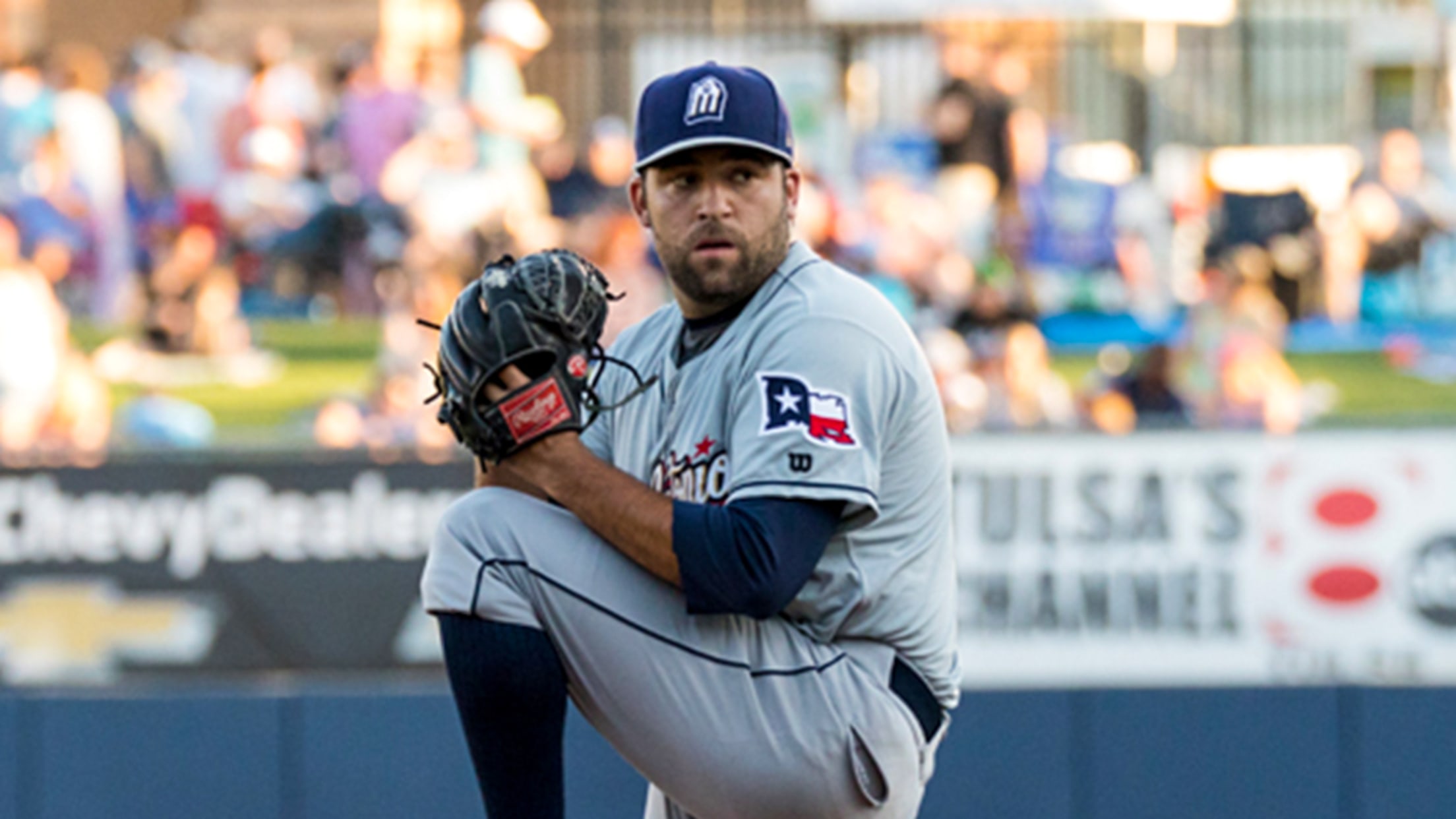 TULSA--Franmil Reyes tied career highs with two homers and six RBI's to lead the Missions to their sixth win in seven games Tuesday night at Oneok Field.San Antonio increased its lead in the South Division to four games, as both Midland and Corpus Christi lost.The Missions outhit Tulsa, 14-5, as
MiLB announces June Players of the Month
ST. PETERSBURG, Florida -- Minor League Baseball today announced the Player of the Month Award winners for each of the 10 full-season leagues for the month of June. Each winner will receive an award from Minor League Baseball in recognition of the honor.Scranton/Wilkes-Barre RailRiders (Yankees) outfielder Aaron Judge hit .343
MiLB announces June Players of the Month
ST. PETERSBURG, Florida -- Minor League Baseball today announced the Player of the Month Award winners for each of the 10 full-season leagues for the month of June. Each winner will receive an award from Minor League Baseball in recognition of the honor.Scranton/Wilkes-Barre RailRiders (Yankees) outfielder Aaron Judge hit .343