Urias homers in Chihuahuas' record rout
Padres No. 3 prospect logs season-high four hits, four RBIs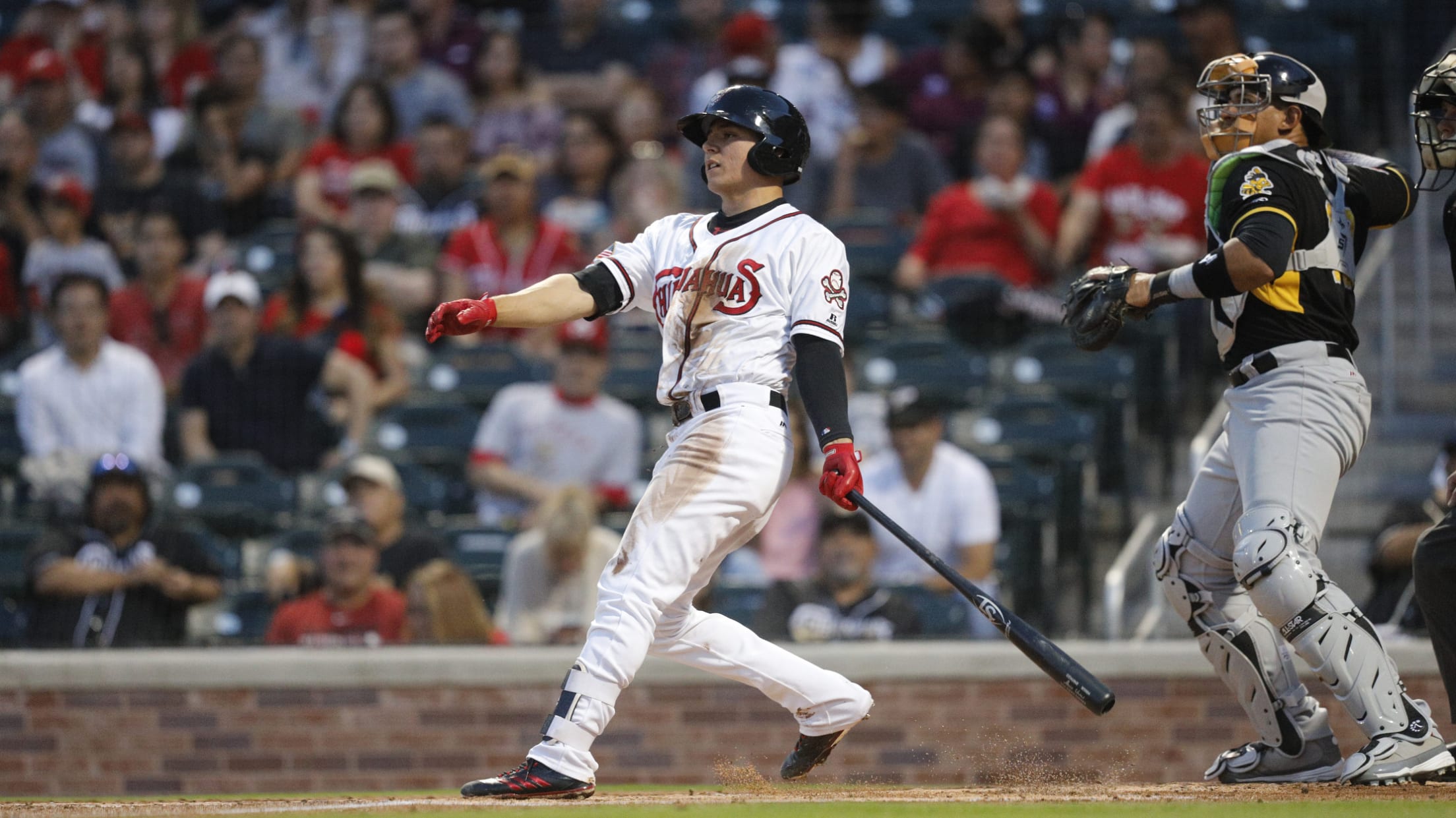 Triple-A El Paso had the biggest offensive night in team history on Saturday, and Luis Urías was at the center of it all.MLB.com's No. 24 overall prospect went 4-for-6 and blasted a three-run homer to plate the franchise-record 23rd run in the Chihuahuas' 24-4 rout of Tacoma at Southwest University
El Paso's Urias nets first multi-homer game
Third-ranked Padres prospect collects three more hits in romp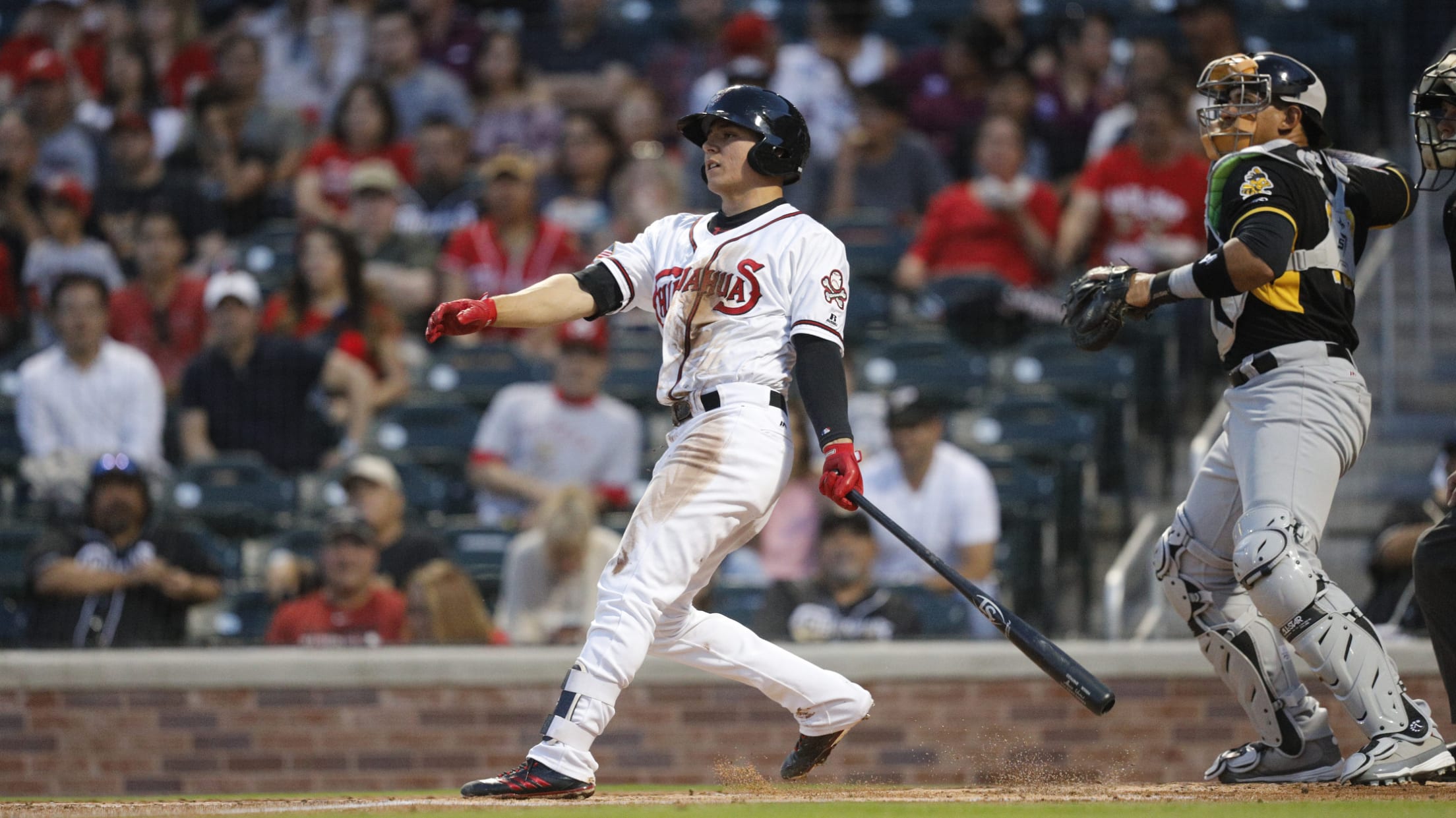 After a week back in the Minors following struggles in the big leagues, it seems like Luis Urías has found his groove again.The Padres' No. 3 prospect recorded his first career multi-homer game on Saturday, going 3-for-5 with a pair of solo shots in Triple-A El Paso's 12-3 romp over Las
Award winners, prospects top Texas list
Curletta, Allen joined by Tatis, Luzardo as end-of-season All-Stars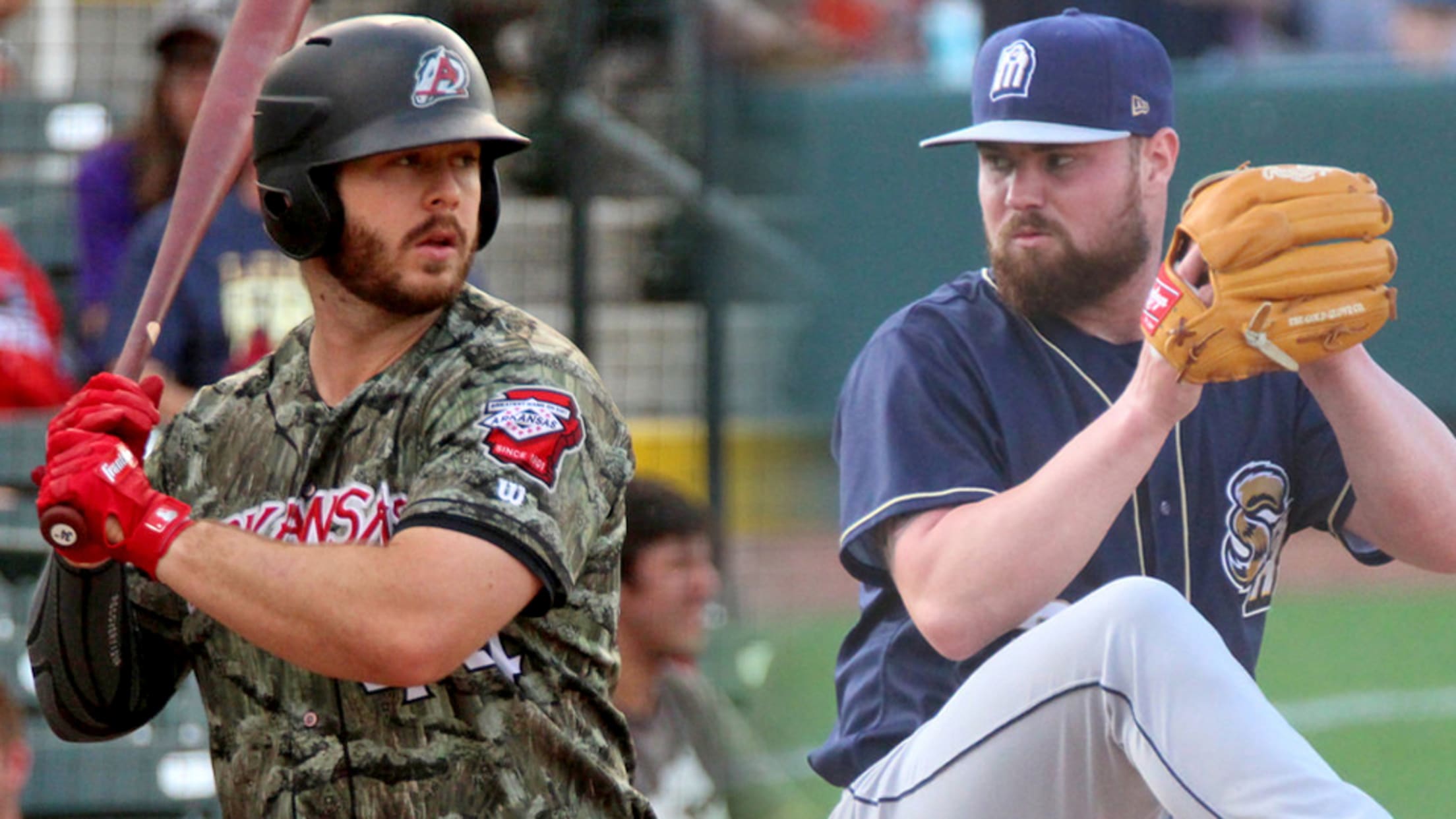 The Texas League announced its top two award winners Wednesday. A day later, it filled out the rest of the All-Star lineup.Player of the Year Joey Curletta and Pitcher of the Year Logan Allen are joined by top-100 prospectsFernando Tatis Jr. and Jesus Luzardo on the 2018 Texas League end-of-season
MiLB announces July Players of the Month
Six players picked in the 17th round or later, four first-rounders claim awards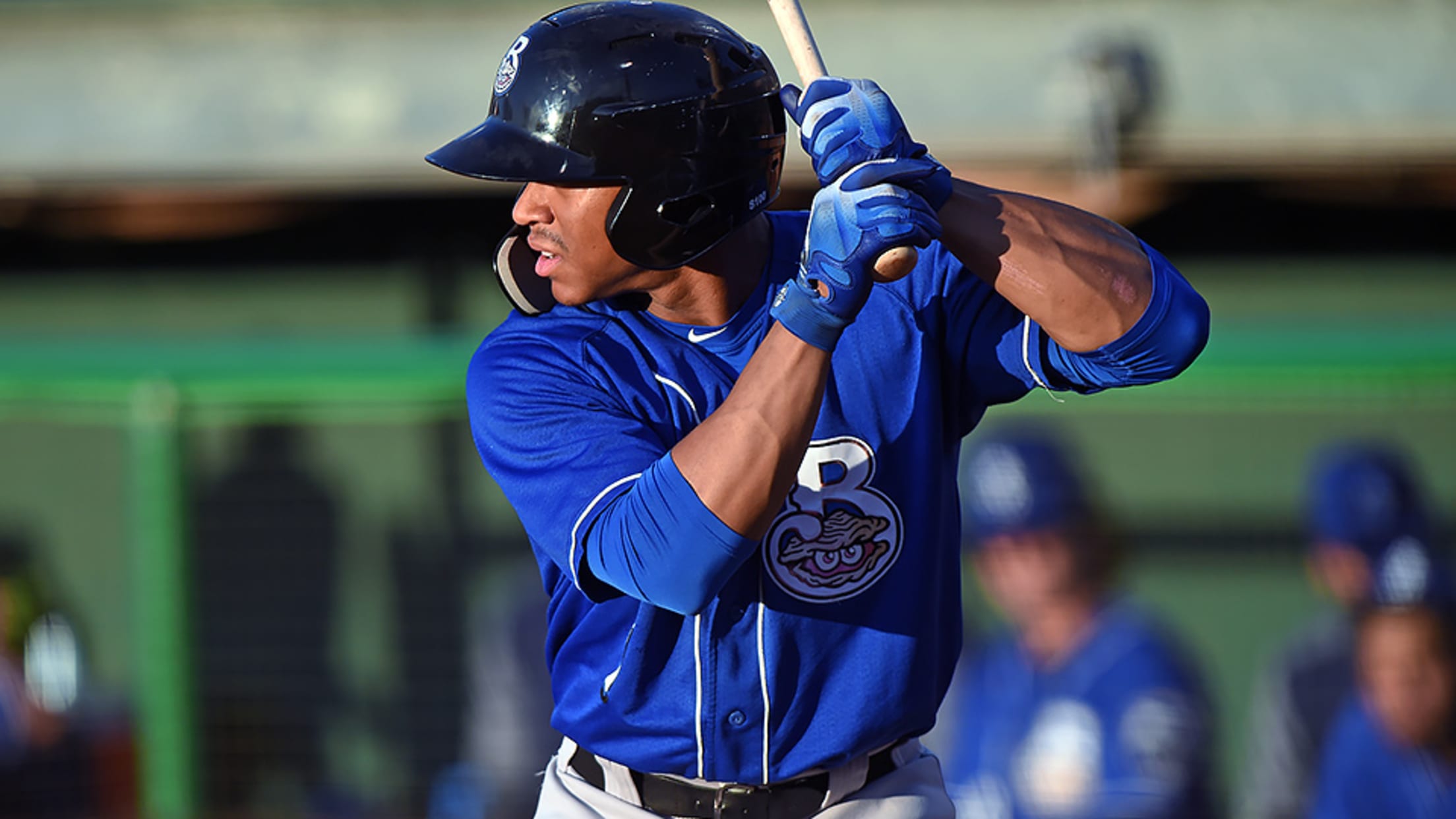 ST. PETERSBURG, Fla. - Minor League Baseball today announced the Player of the Month Award winners for each of the 16 leagues for the month of July. Each winner will receive an award from Minor League Baseball in recognition of the honor.
Brewers' Ray knocks his way to weekly honor
Center fielder posted seven extra-base hits in six games for Biloxi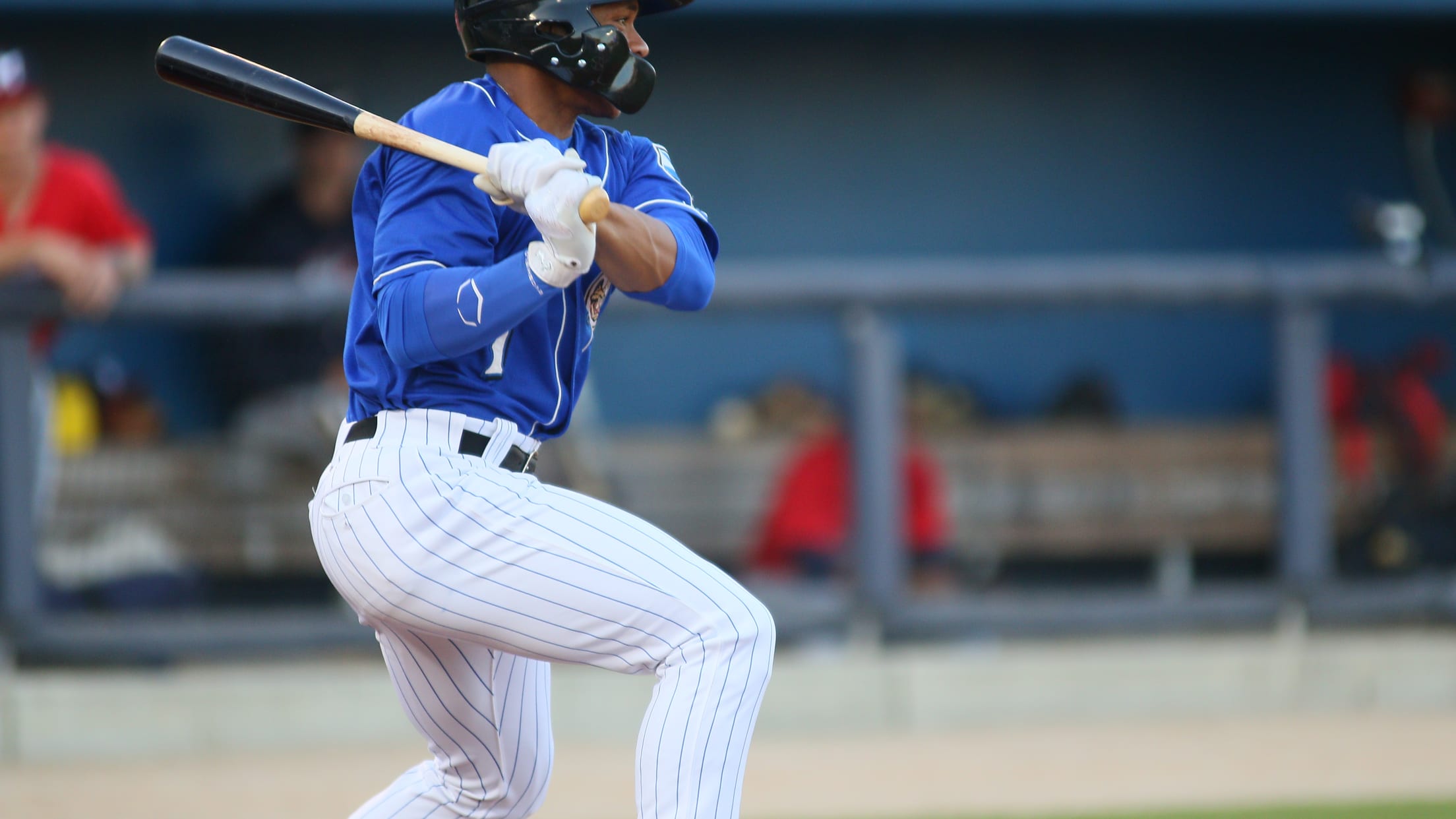 Struggling to find consistency this season, Corey Ray decided it was time to simplify things. The 23-year-old center fielder felt his approach at the plate was flawed, and he was trying to do too much. Instead of worrying about mechanics, he opted to focus on pitch selection -- and the
Scavuzzo continues power surge for Drillers
Dodgers outfielder leaves yard twice for second straight game
As some of the game's biggest bats were swinging for the fences in Washington, Jacob Scavuzzo was clearing them in Tulsa.The Dodgers outfield prospect blasted off twice for the second straight game and drove in five runs as Double-A Tulsa routed Arkansas, 11-3. The 4-for-4 night extended Scavuzzo's hitting streak
Drillers' Scavuzzo goes yard three times
Dodgers outfield prospect drives in four on career day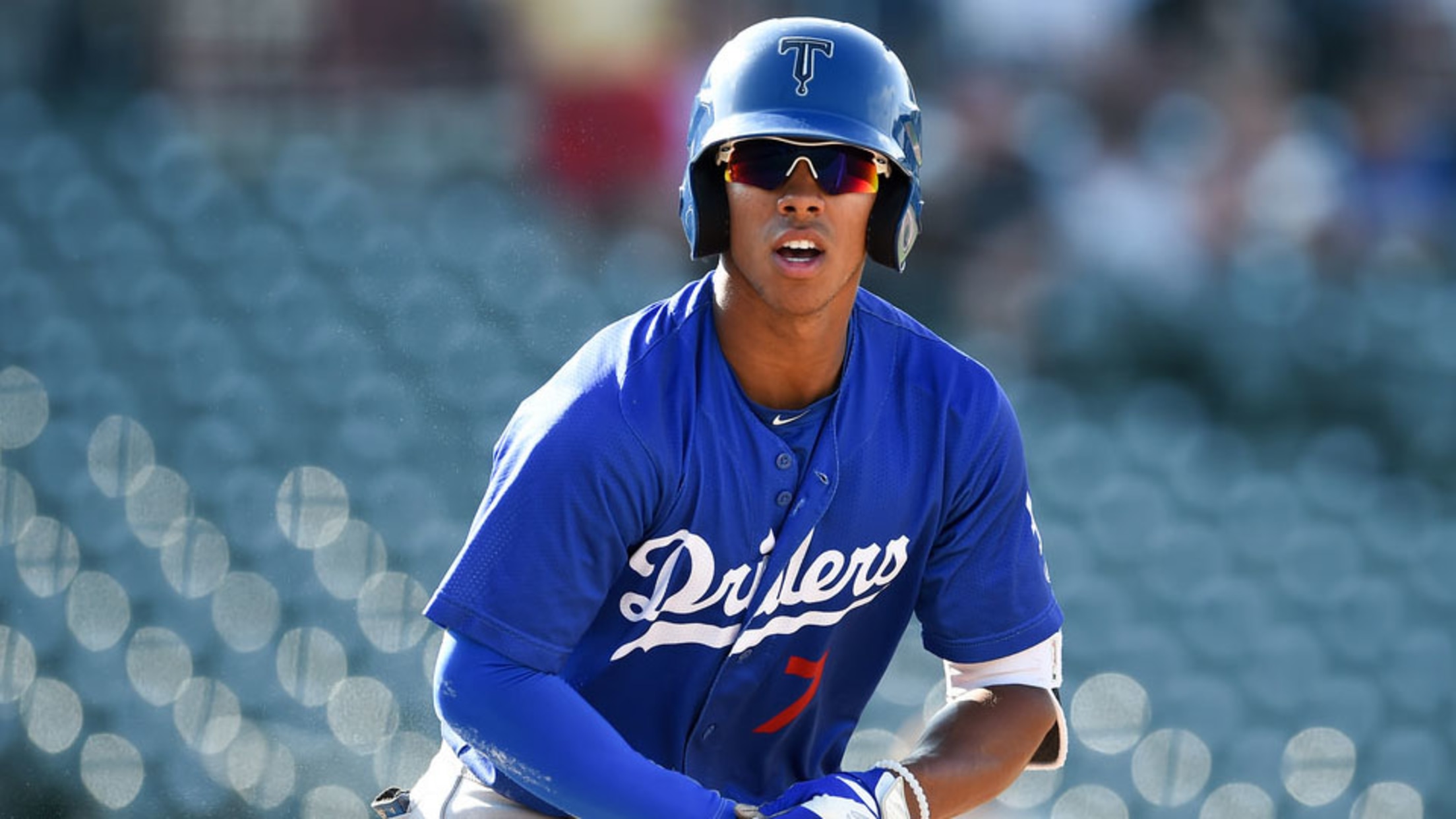 Double-A Tulsa has ridden some hot bats in the last week, but on Wednesday, it was time for someone new to step up.Dodgers outfield prospect Jacob Scavuzzo homered three times, knocking in four runs to fuel the visiting Drillers' 10-4 win over Springfield on Wednesday afternoon.