Braves Trim Roster, Option Six to Gwinnett
Top prospects Kyle Muller, Tucker Davidson, Jasseel De La Cruz, Patrick Weigel among players sent to Stripers roster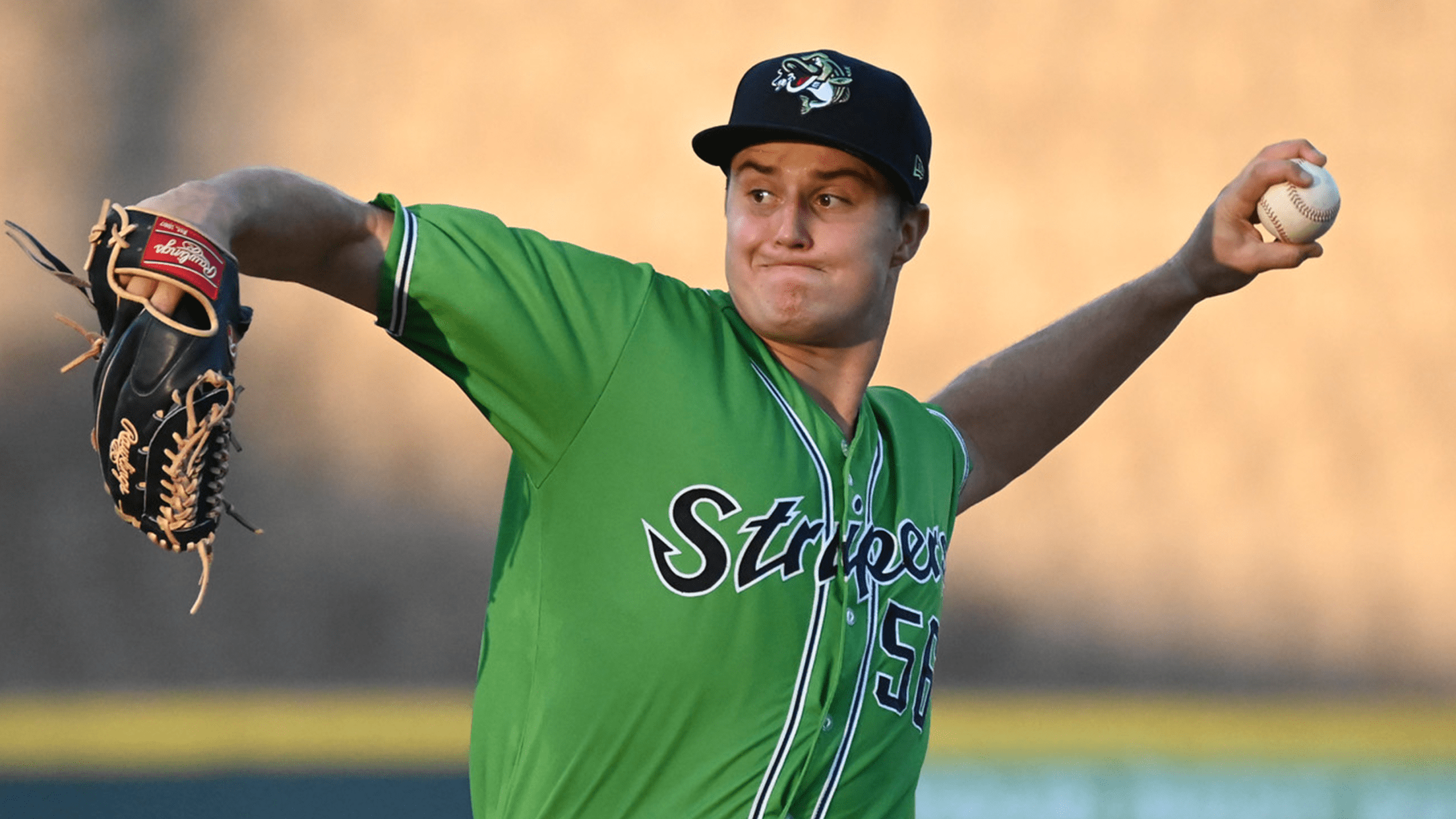 The Atlanta Braves announced 24 transactions to their Spring Training roster today, optioning six players to Triple-A Gwinnett and reassigning 18 players to minor league camp. All six players joining the Stripers roster are pitchers, including four members of MLB.com's Braves Top 30 Prospects list: left-handers Kyle Muller (No. 6)
Stripers' Roster Takes Shape Amid Season Delay
Braves have optioned nine players to Gwinnett since March 9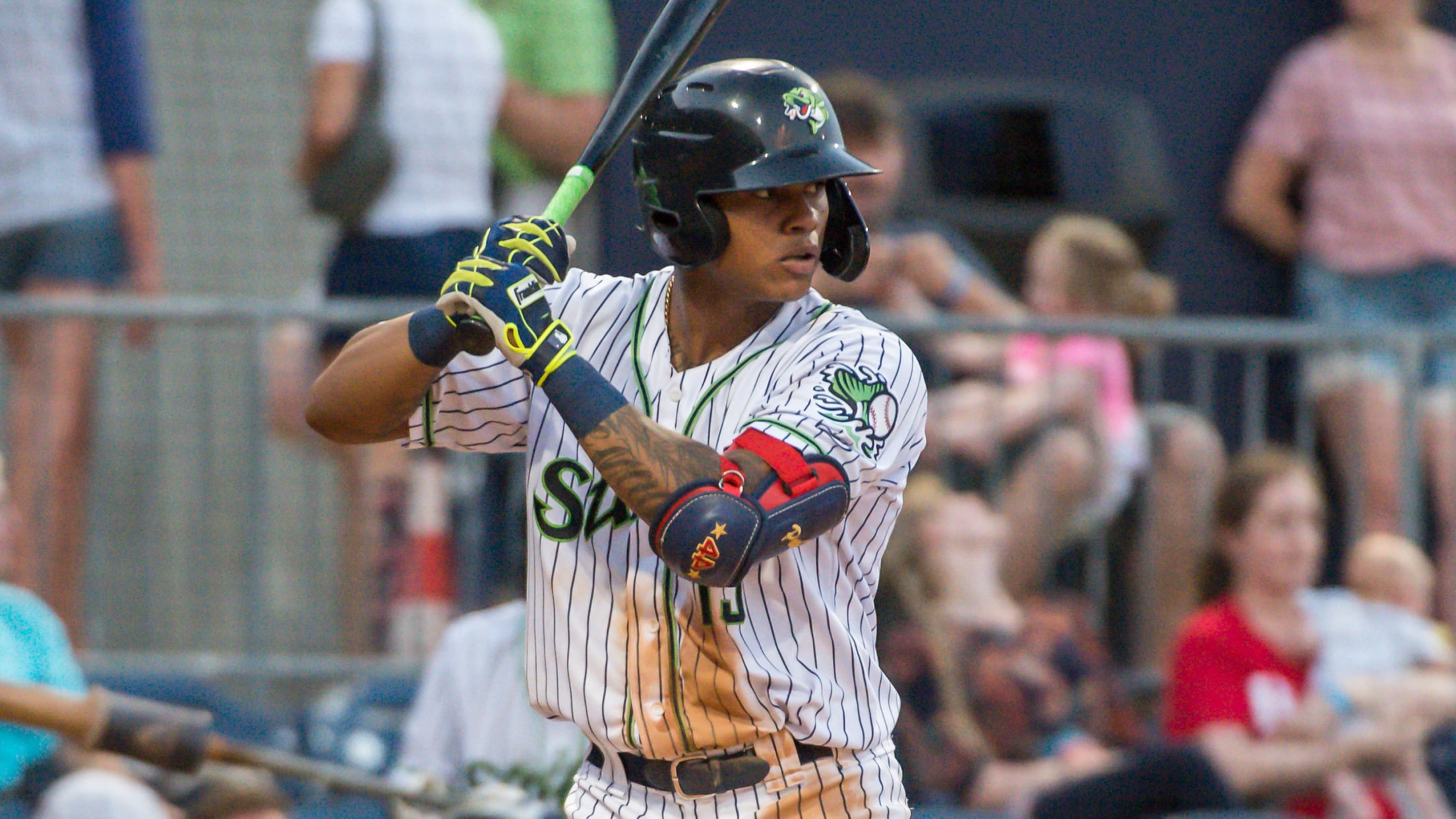 Opening Day for both Major League Baseball and Minor League Baseball has been delayed indefinitely, but that hasn't stopped the Gwinnett Stripers' 25-man roster from forming. Following initial spring roster cuts that optioned four to Gwinnett on March 6, the Atlanta Braves have since optioned nine more players to the
Jackson, Stripers turn unique triple play
Braves No. 26 prospect helps team notch first feat in four years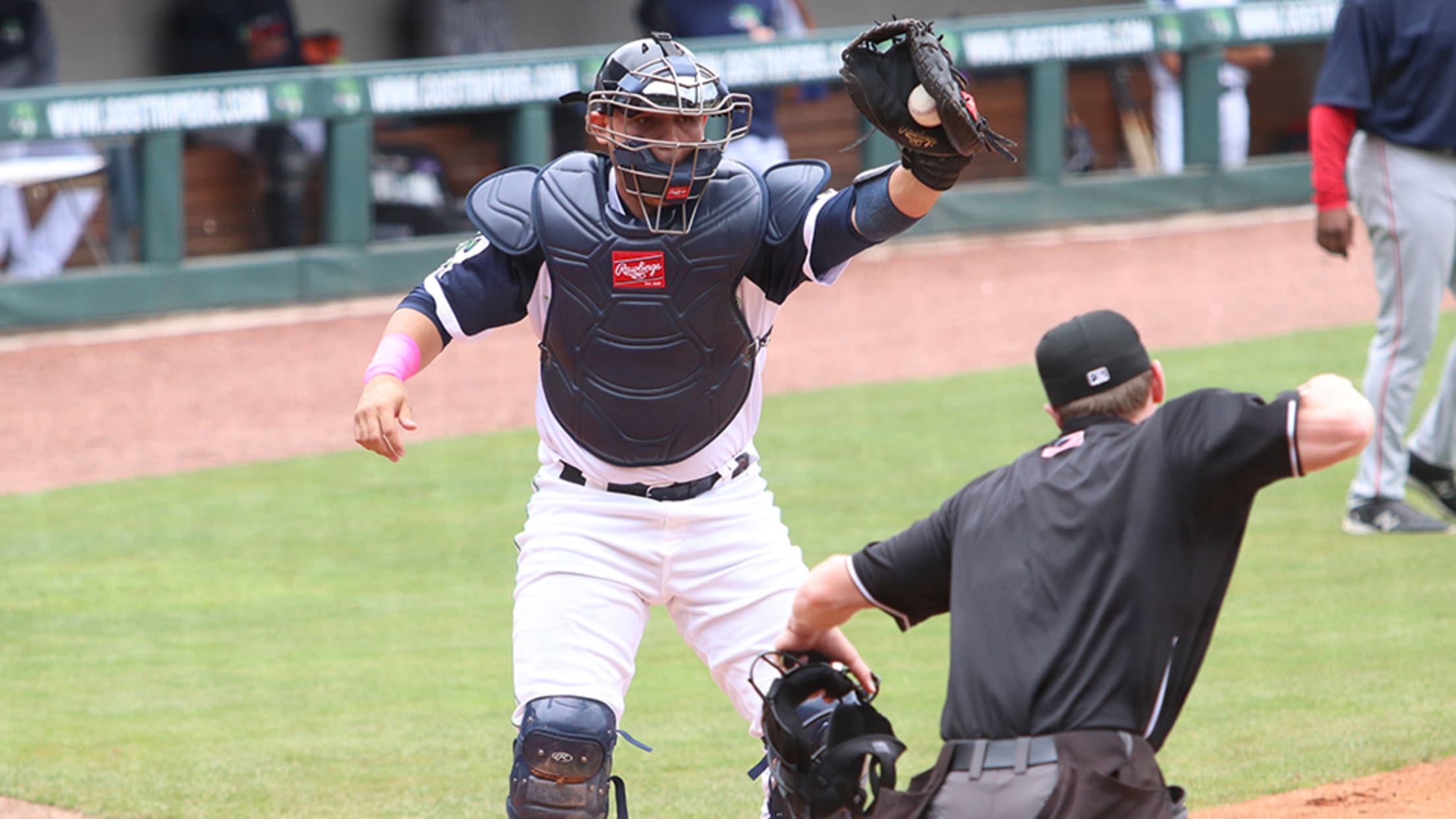 When Triple-A Gwinnett fell into a bases-loaded, nobody-out jam in the second inning, Stripers right fielder Ryan LaMarre recalled a saying from his days playing in Rochester that pitching coach Stu Cliburn uttered in many a tough situation. "There's always a way out, he'd tell his pitchers, there's always a way
Prospect Roundup: Games of May 18
Phils' Haseley homers twice; Braves' Davidson puts up zeros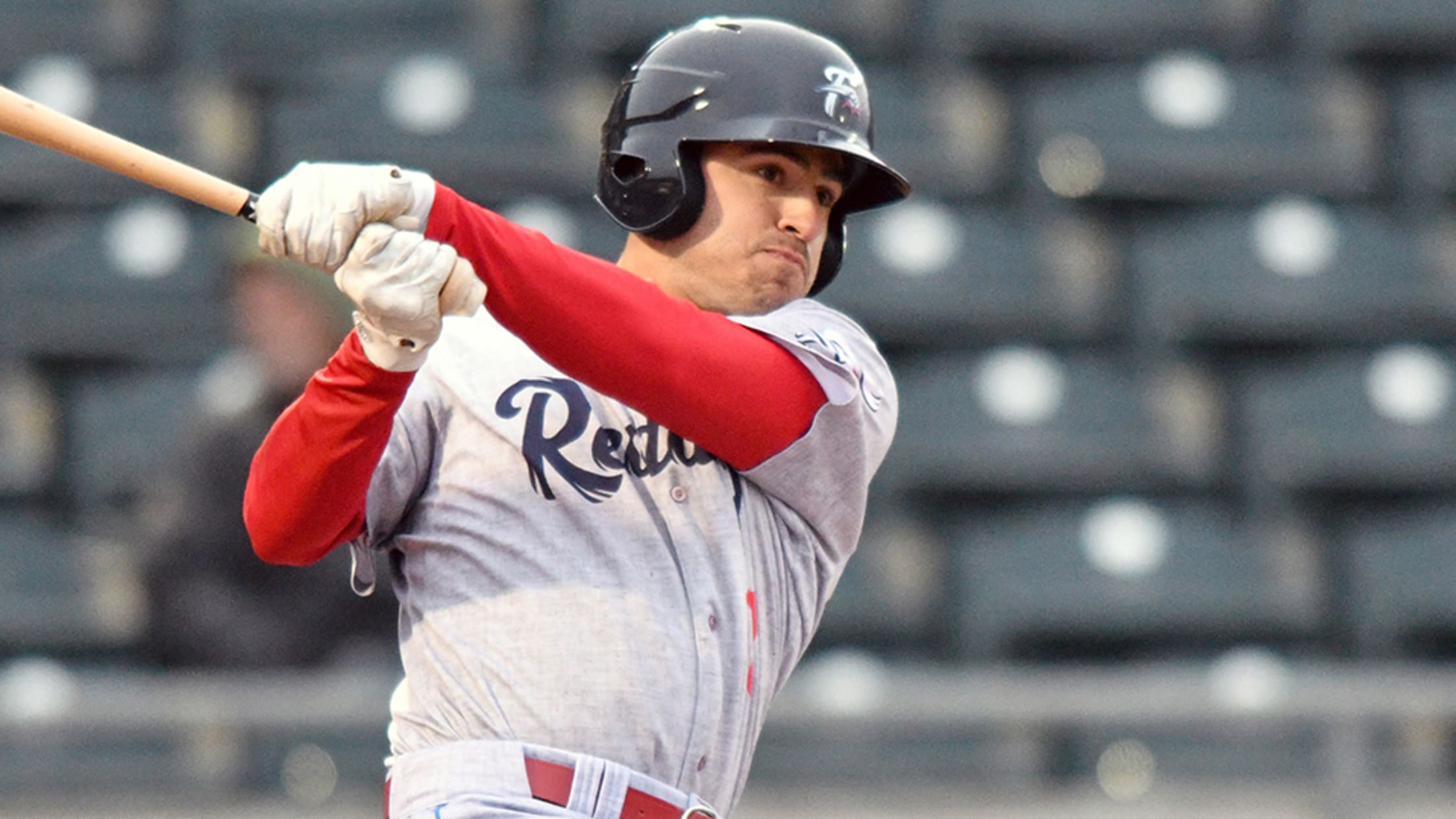 Phillies OF Adam Haseley, Double-A Reading: 3-for-4, 2 HR, 2 RBIs, 2 R -- Philadelphia's third-ranked prospect batted .172 with two homers in April. He matched that total in Saturday's 4-1 win over Portland, just his latest strong showing in a turnaround month. Both of Haseley's dingers against the Sea
Braves Prospect Primer: Arms abound
Toussaint leads group pushing for Majors; Weigel healthy again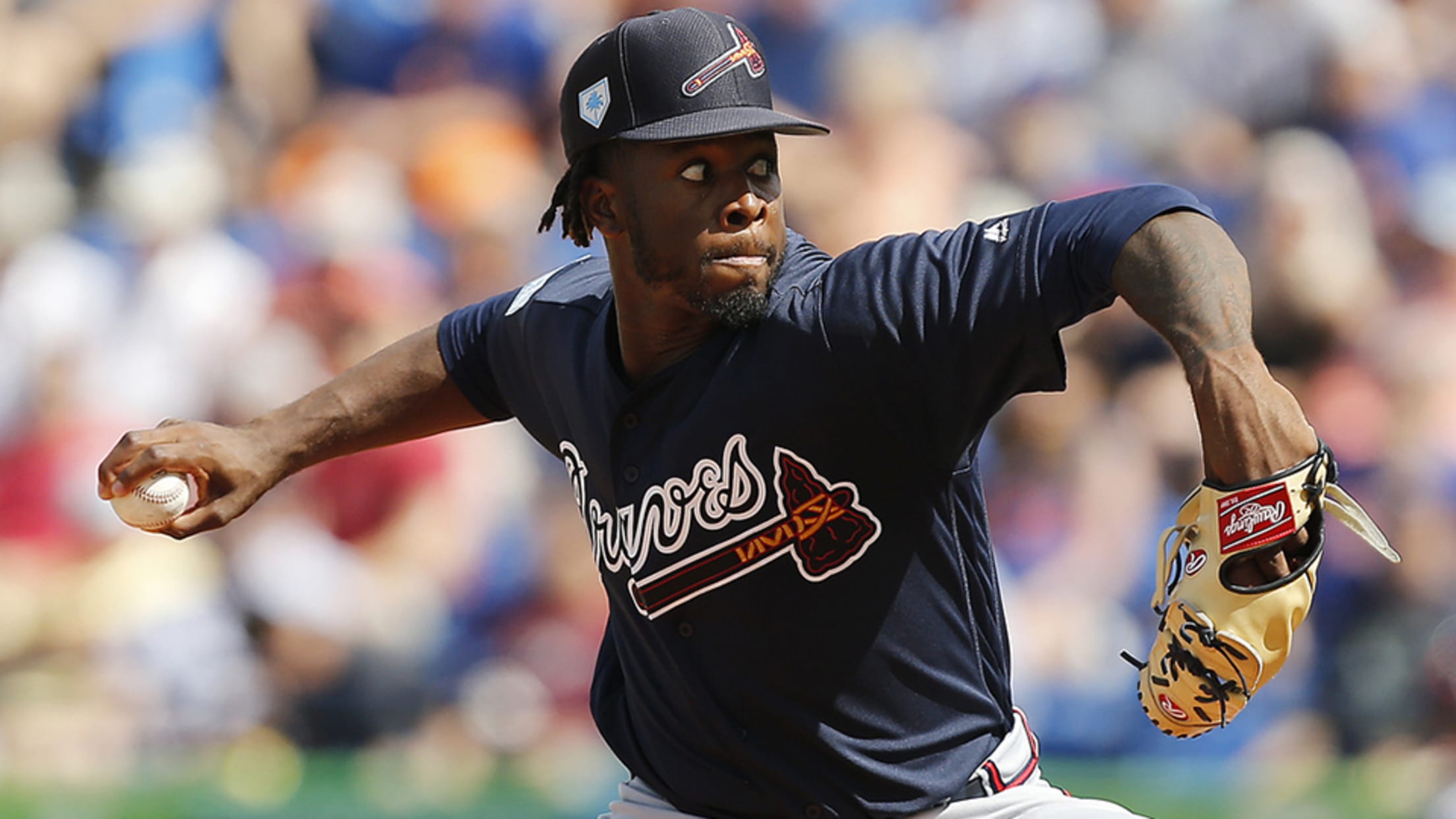 Some players are on the verge of stardom, others are entering a crucial phase of their development and still others are getting their first tastes of full-season ball. With the 2019 season approaching, MiLB.com takes a look at the most intriguing prospects from each MLB organization.Major League-ready: Touki Toussaint, RHPThere
Weigel, G-Braves Hammer Mud Hens, 7-1
Gwinnett opens road trip with third straight win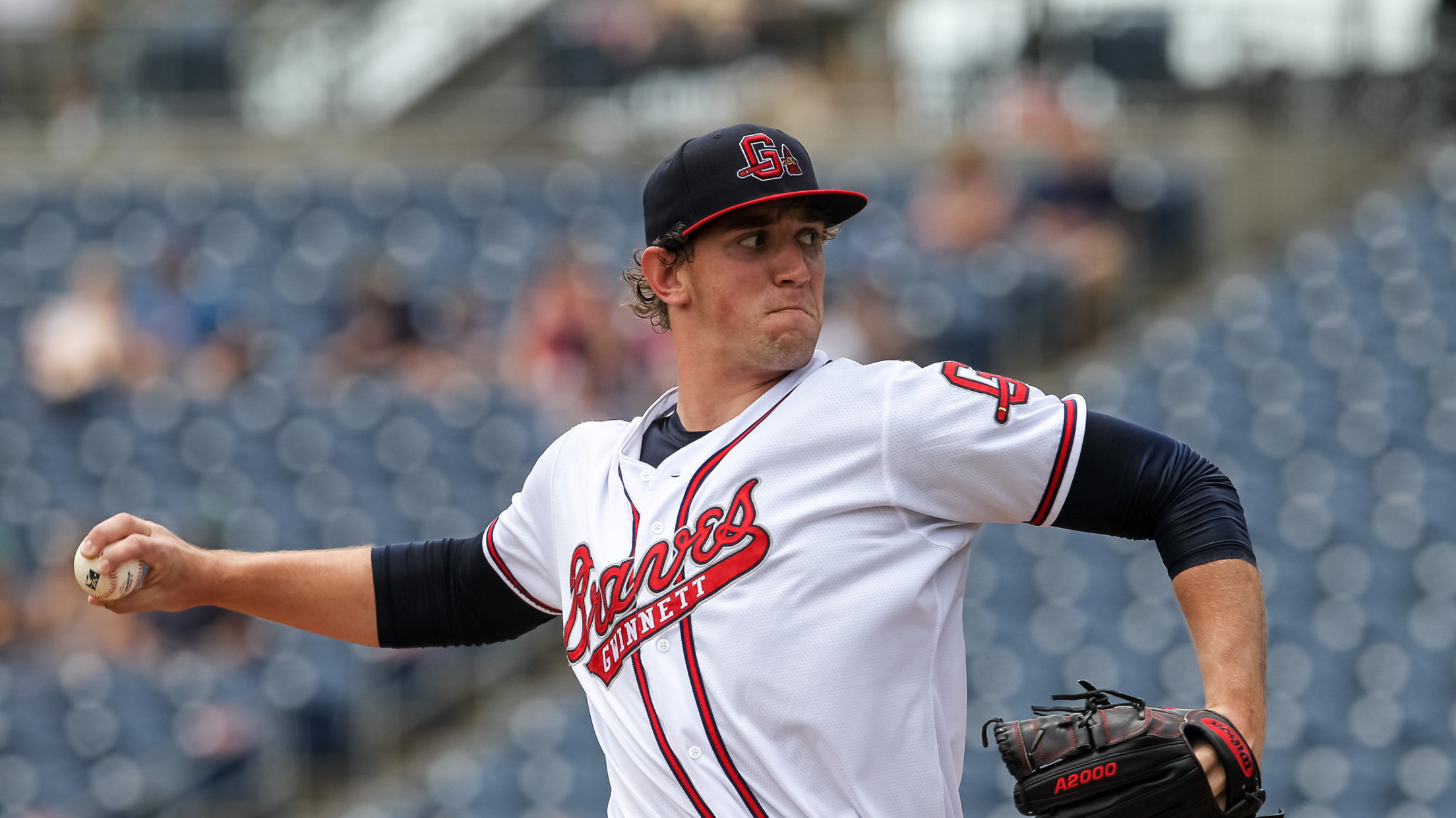 TOLEDO, OH-Behind the pitching of starter Patrick Weigel  and a 10-hit attack, the Gwinnett Braves (33-30) defeated the Toledo Mud Hens (28-34) by a 7-1 score on Tuesday night in game one of their three-game series at Fifth Third Field. While the 22-year-old Weigel was dominating on the mound, the G-Braves offense responded
Weigel, G-Braves Hammer Mud Hens, 7-1
Gwinnett opens road trip with third straight win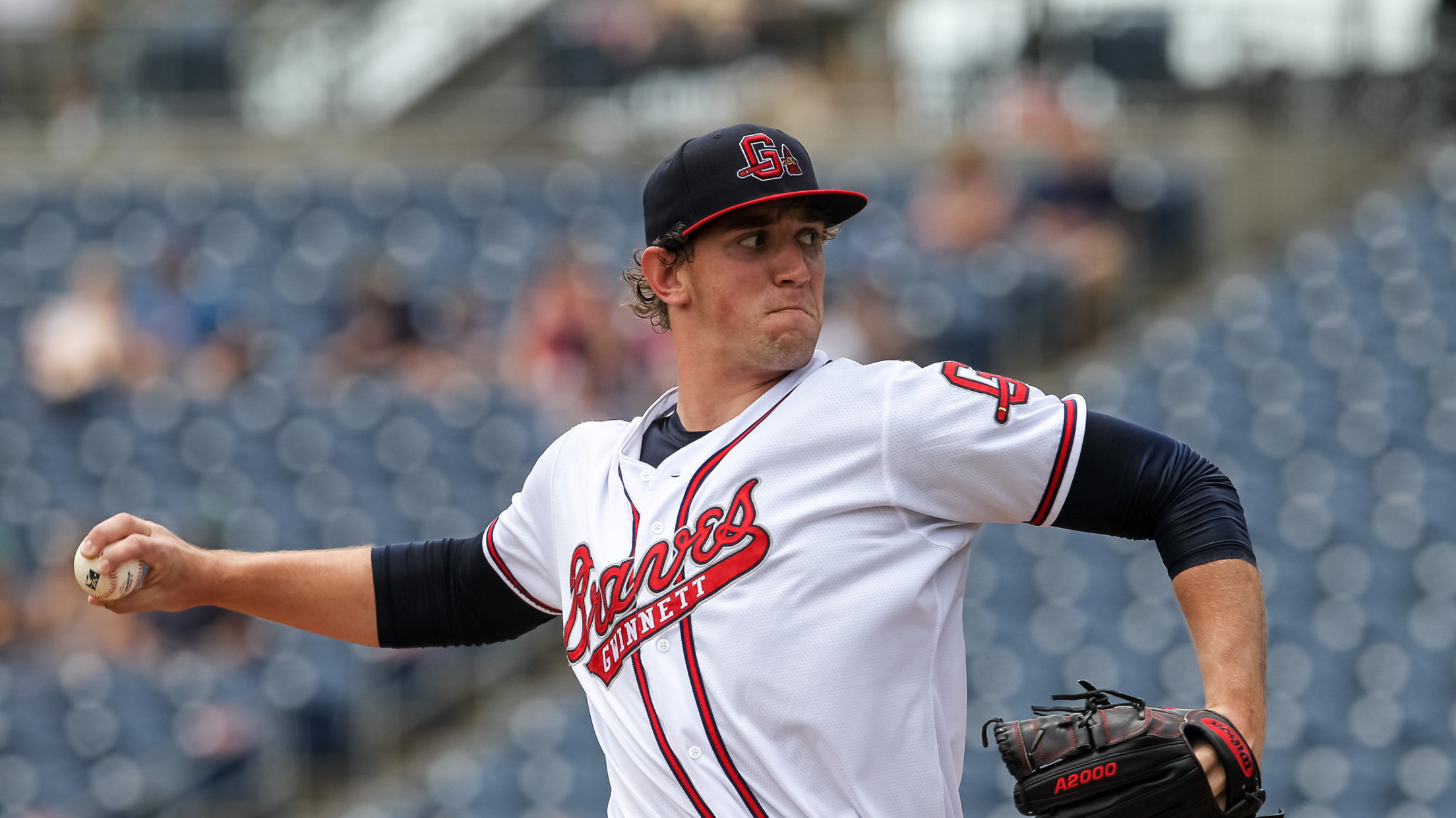 TOLEDO, OH-Behind the pitching of starter Patrick Weigel  and a 10-hit attack, the Gwinnett Braves (33-30) defeated the Toledo Mud Hens (28-34) by a 7-1 score on Tuesday night in game one of their three-game series at Fifth Third Field. While the 22-year-old Weigel was dominating on the mound, the G-Braves offense responded
Gwinnett's Weigel turns in best start of season
Braves No. 15 prospect lowers ERA to 1.21 over last five outings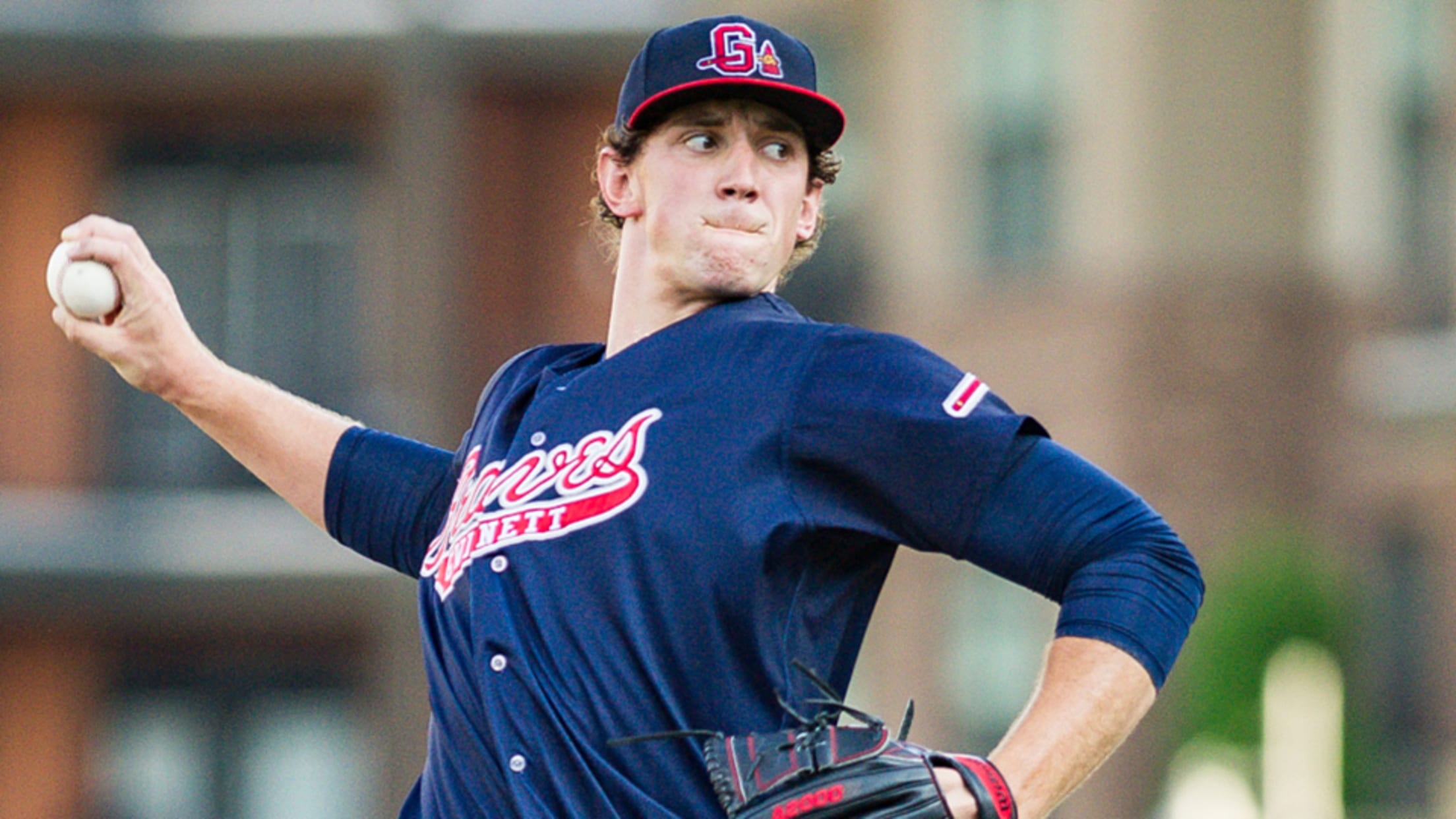 Unfortunately for International League hitters, Patrick Weigel keeps getting stronger.The Braves' No. 15 prospect produced his finest start of the season on Tuesday, yielding two hits and a walk while striking out five over seven scoreless innings in Triple-A Gwinnett's 7-1 triumph over Toledo at Fifth Third Field.
Weigel Pitches G-Braves Past Knights, 4-1
Gwinnett pitchers hold Charlotte to four hits in series opener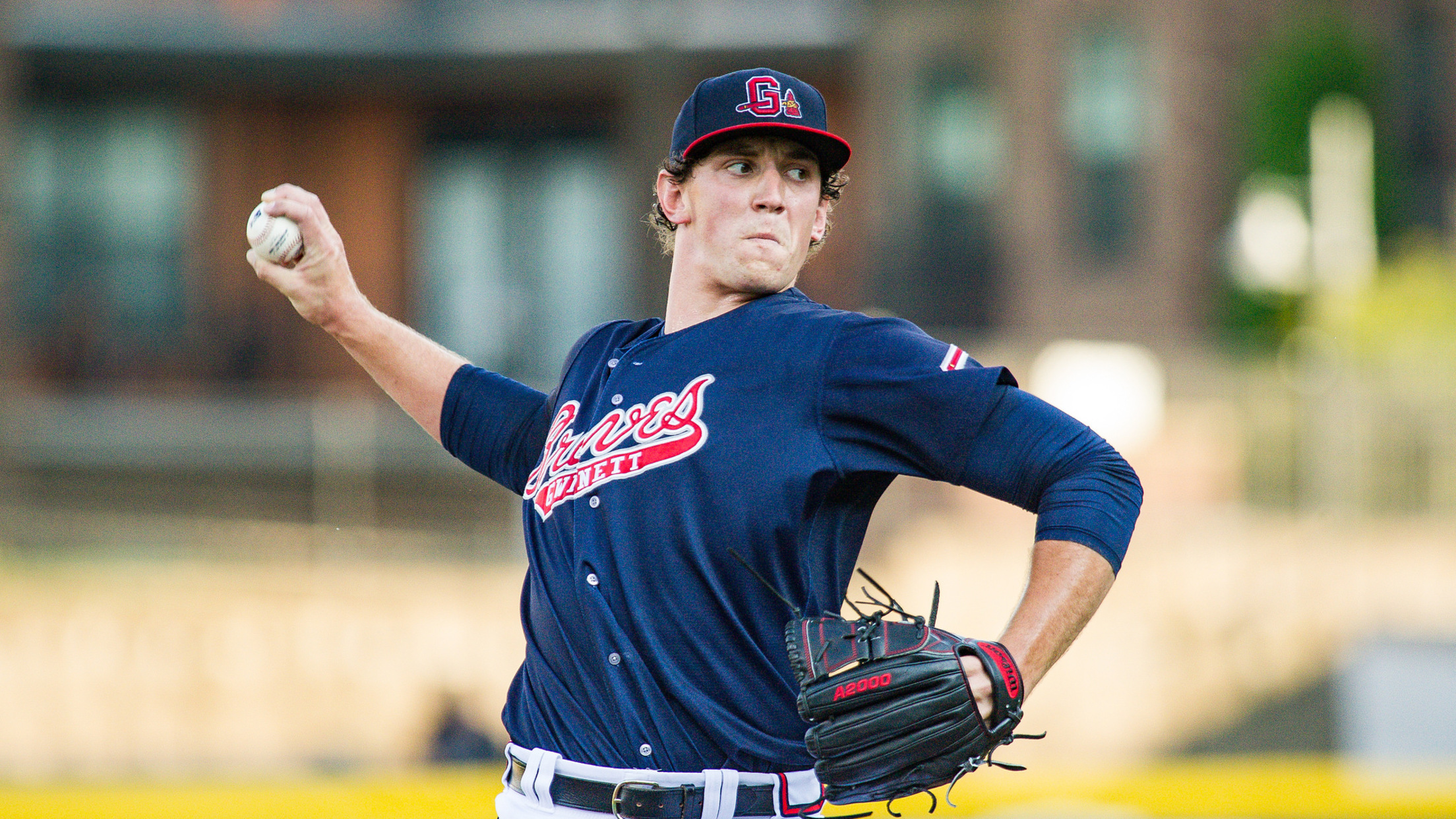 LAWRENCEVILLE, GA - In a game that started as a pitcher's duel between Gwinnett's Patrick Weigel and Charlotte's James Shields, the Gwinnett Braves (30-29) got just enough offense to beat the Charlotte Knights (26-33) 4-1 on Thursday night at Coolray Field. Over 6.0-plus innings, Weigel (W, 2-1) allowed just one earned
G-Braves Walk Off to Complete Sweep
Adams' 10th-inning single gives Gwinnett 4-3 win over Syracuse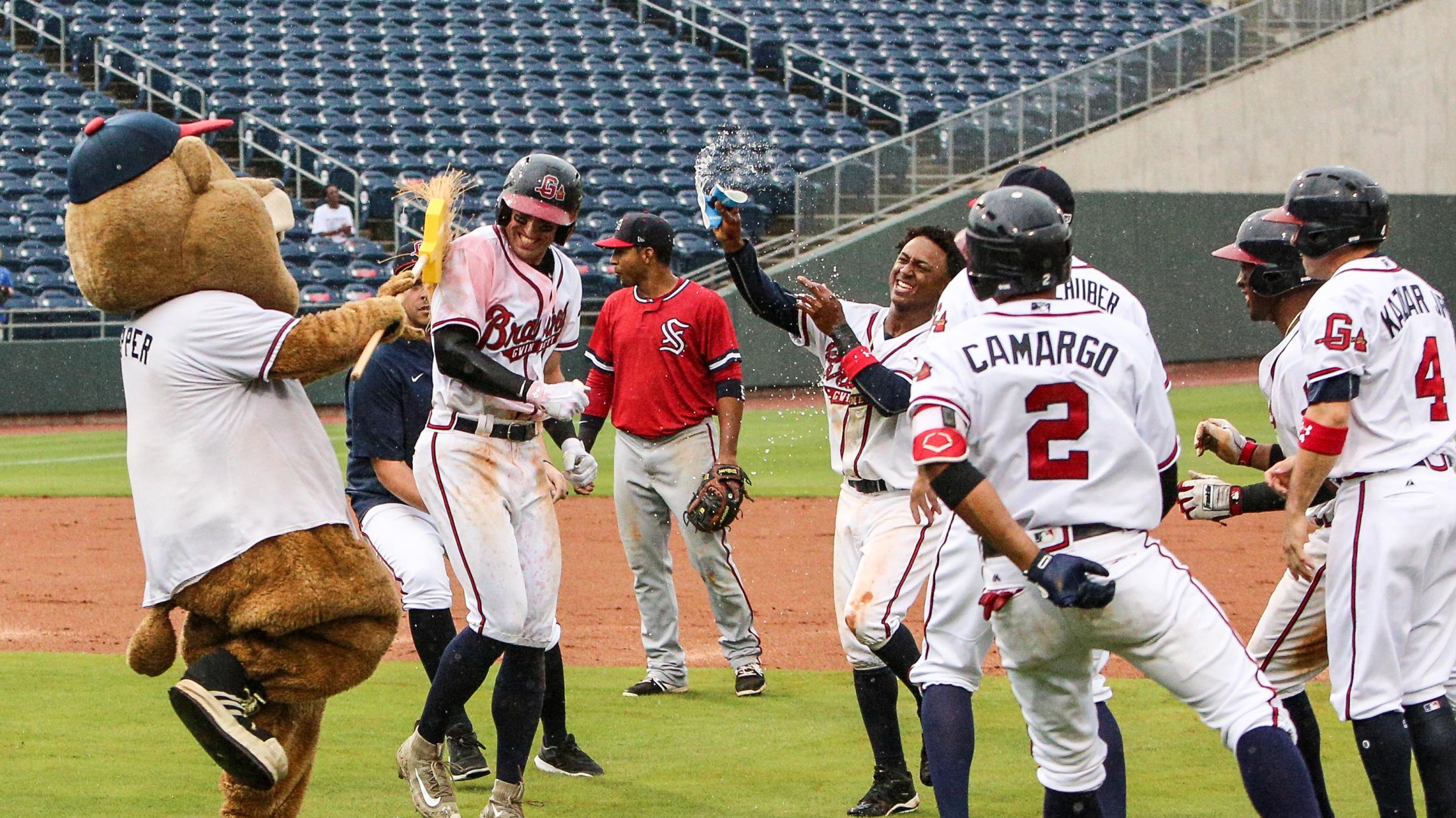 LAWRENCEVILLE, GA - On a rainy Memorial Day at Coolray Field, the Gwinnett Braves (27-25) surrendered a late lead but bounced back to walk off and beat the Syracuse Chiefs (15-31) 4-3 in 10 innings.The G-Braves rallied for the winning run in the bottom of the 10th inning after surrendering
Prospect Roundup: Games of May 24
Soroka sets career high in K's; Frazier adds more extra-base hits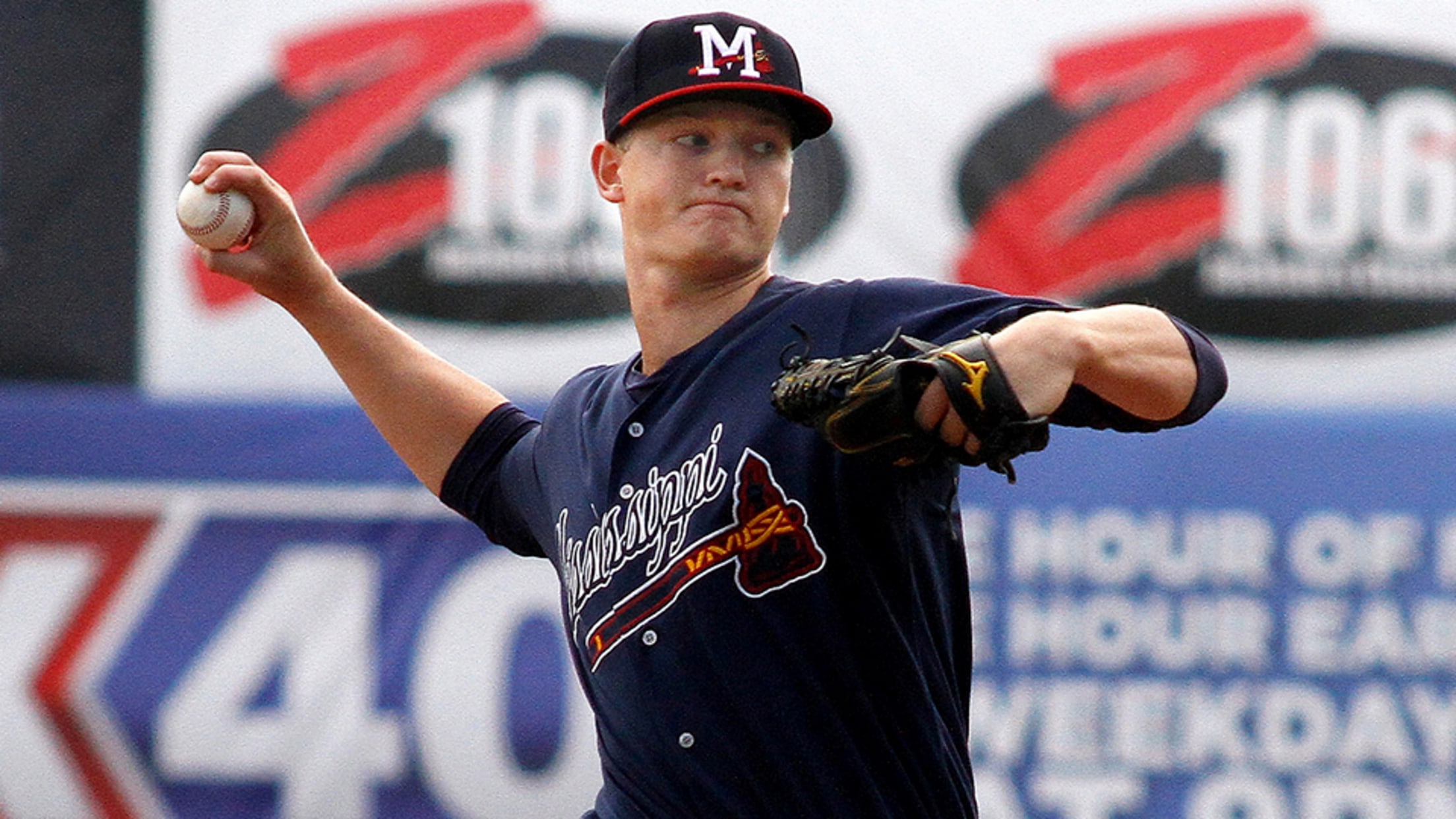 Yankees OF Clint Frazier, Triple-A Scranton/Wilkes-Barre: 2-for-5, HR, 2B, RBI, R, CS -- The Yankees' No. 2 prospect hit his eighth homer of the season in the first inning and added his International League-leading 15th double in the third of the RailRiders' 5-0 win at Columbus. With 23 extra-base hits, Frazier
Weigel Strong as G-Braves Clip Bisons
Franco's homer backs 6.0 one-run innings from Weigel in 4-3 win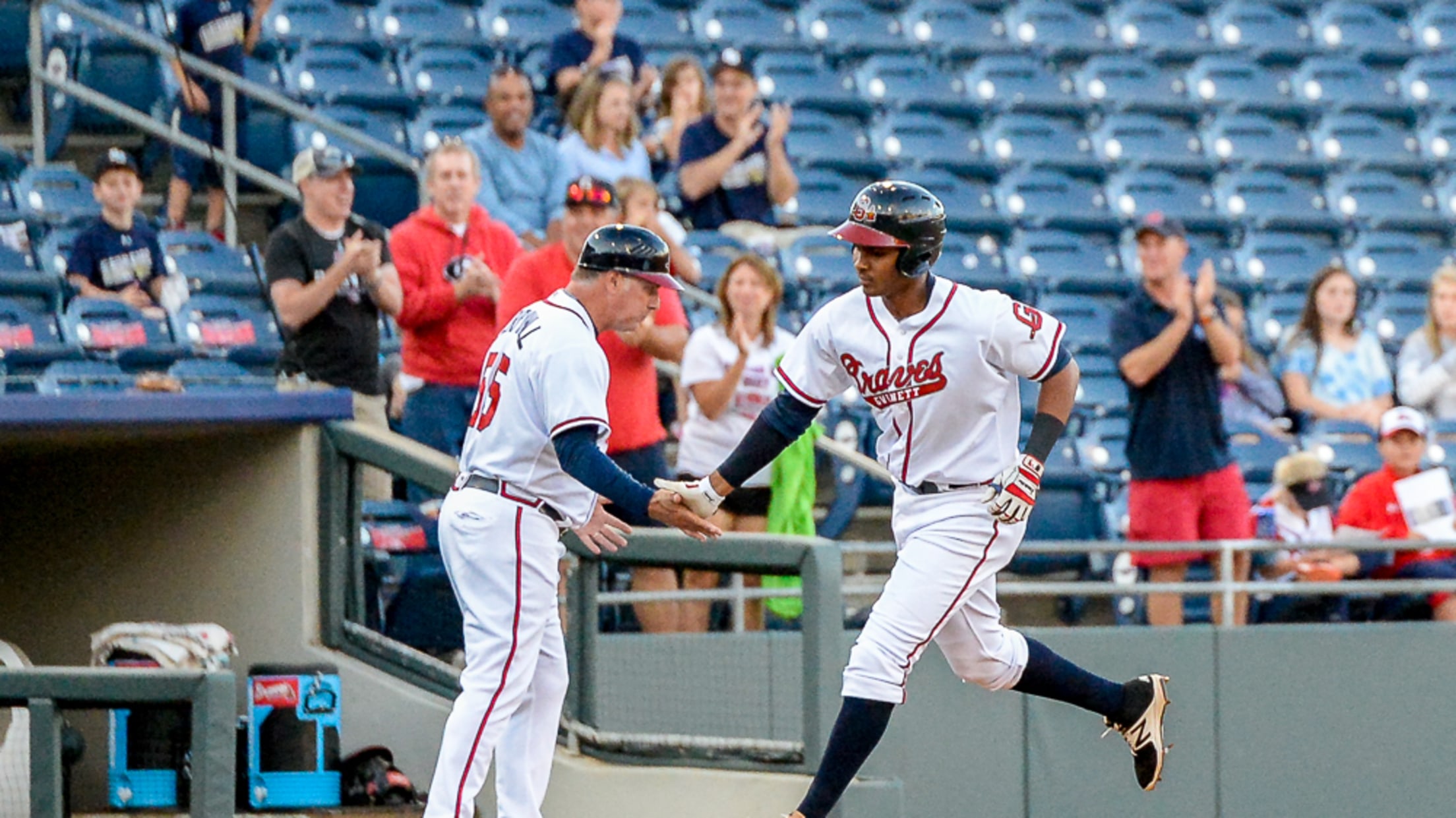 LAWRENCEVILLE, GA - Patrick Weigel tossed 6.0 innings of one-run baseball for his first career Triple-A victory, and Carlos Franco belted his first career Triple-A home run to lead the Gwinnett Braves (23-21) to a 4-3 win over the Buffalo Bisons (23-20) on Wednesday night at Coolray Field.Weigel (W, 1-1), the Atlanta Braves' No.
Early Onslaught Downs G-Braves in Durham
Gwinnett falls behind 8-0, closes gap to 8-5 in loss to Bulls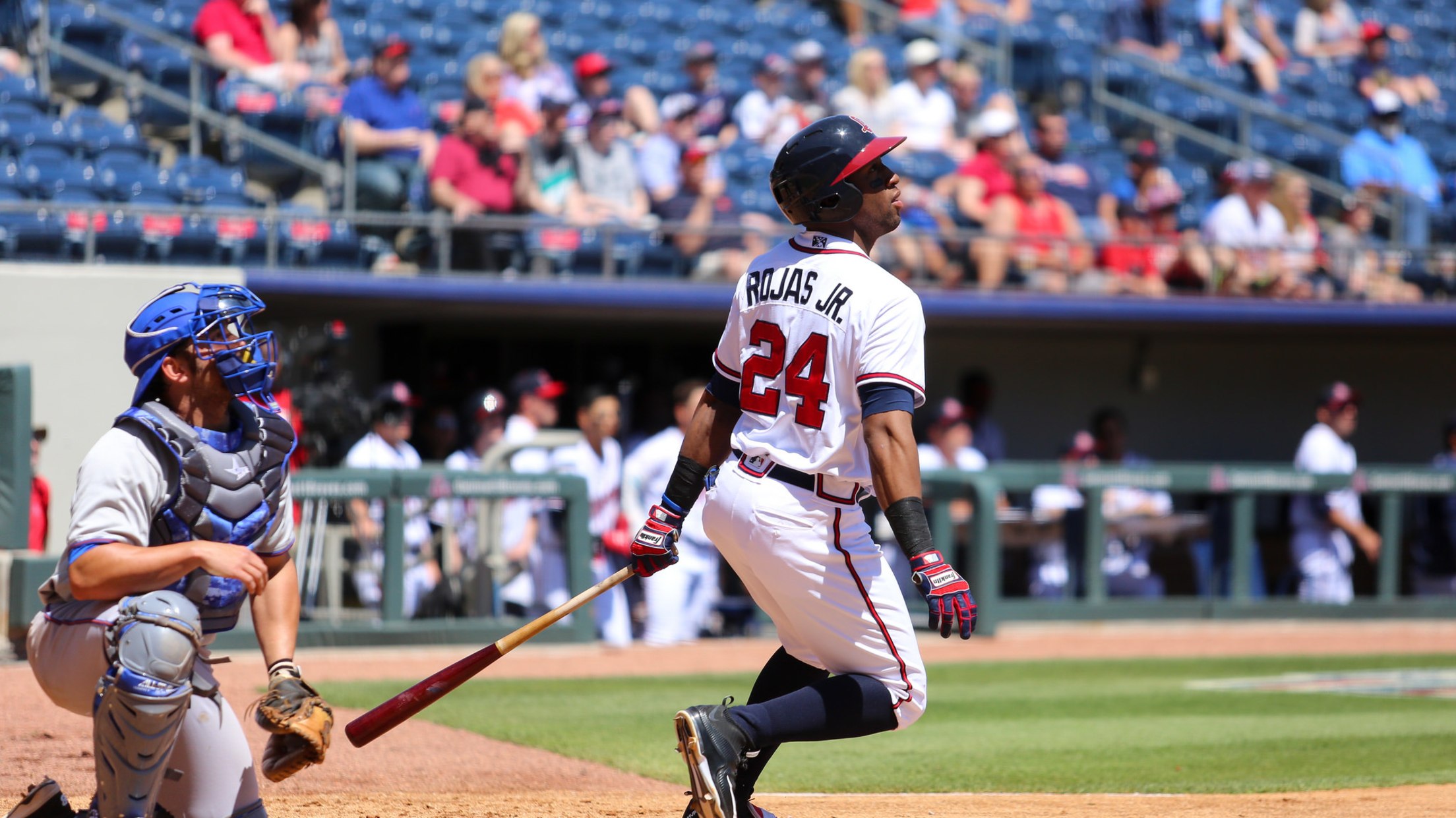 p.p1 {margin: 0.0px 0.0px 0.0px 0.0px; font: 13.3px Arial; -webkit-text-stroke: #000000}span.s1 {font-kerning: none}span.s2 {text-decoration: underline ; font-kerning: none; color: #0069d9; -webkit-text-stroke: 0px #0069d9}DURHAM, NC - The Gwinnett Braves (21-18) scored five runs over the final four innings, but it wasn't enough to dig out of an 8-0 hole in an
Bullpen Falters As Gwinnett Falls 7-4
Weigel strong in debut, but Columbus comes back to win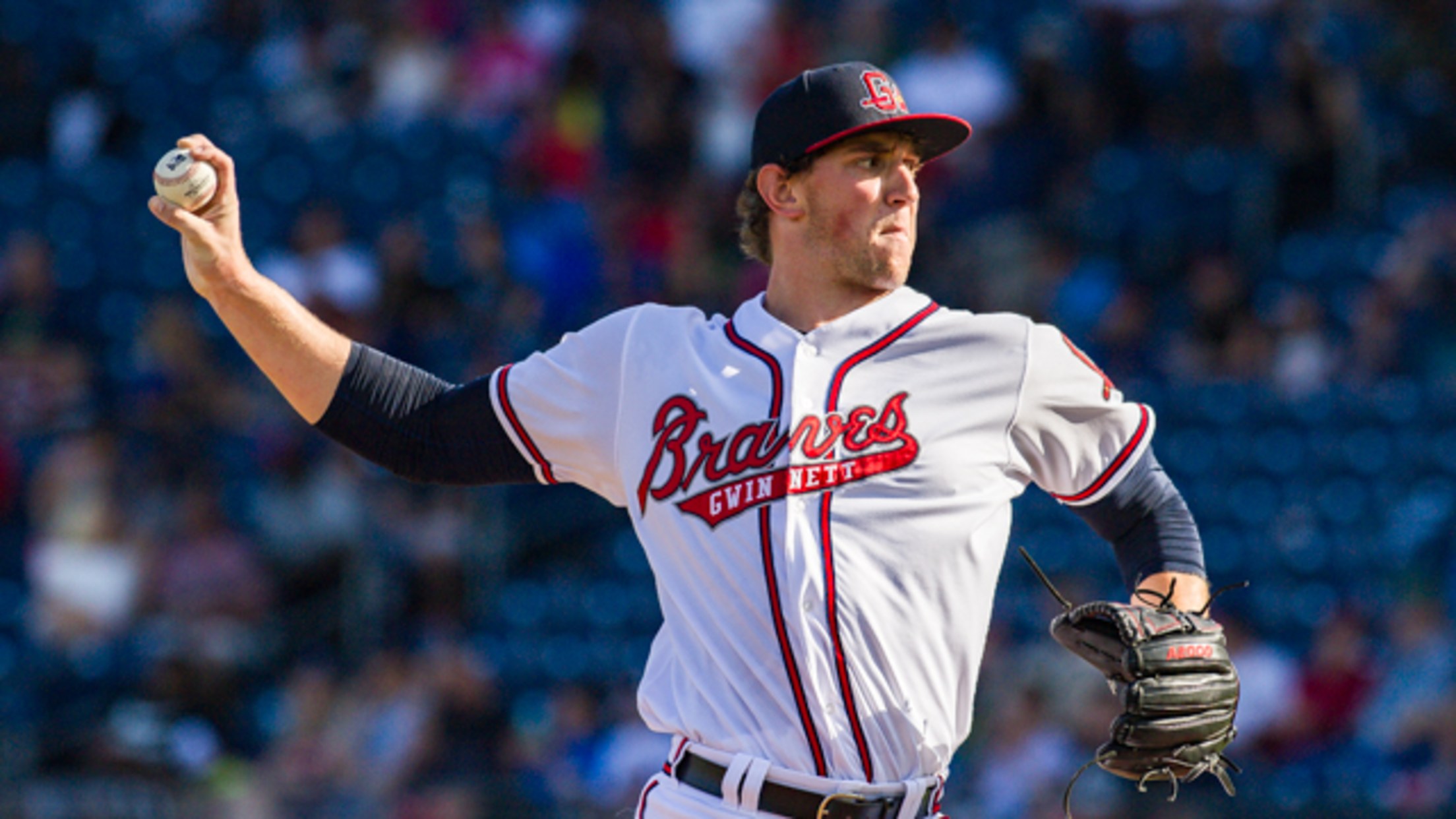 Despite coming back to take a 4-3 lead in the seventh inning, the Gwinnett Braves (18-16) fell 7-4 to the Columbus Clippers (16-18) in front of a season-best crowd of 9,608 at Coolray Field on Saturday night.The G-Braves scored three runs in the seventh to turn a 3-1 deficit into
Braves defeat BayBears 9-4
Demeritte, Franco shine in sluggers' showcase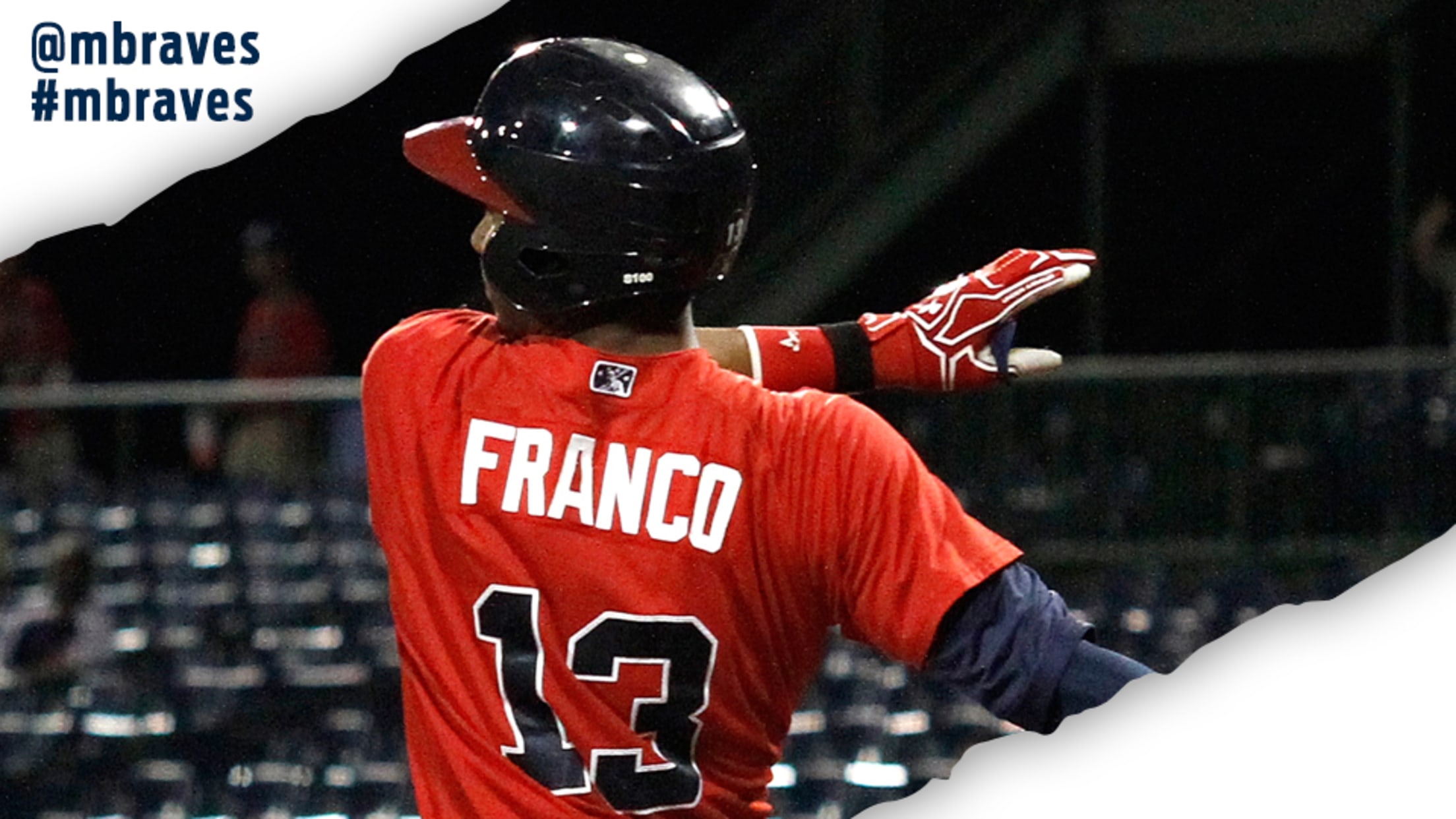 PEARL, MS -- A minor league baseball season is a long journey of ups and downs, ebbs and flows of momentum that come and go as quickly as a summer shower. The Mississippi Braves (16-15) are enjoying one of those highs following a 9-4 victory in game one of a five
Offense overpowers as M-Braves run away with Game 1
Demeritte, Franco shine in sluggers' showcase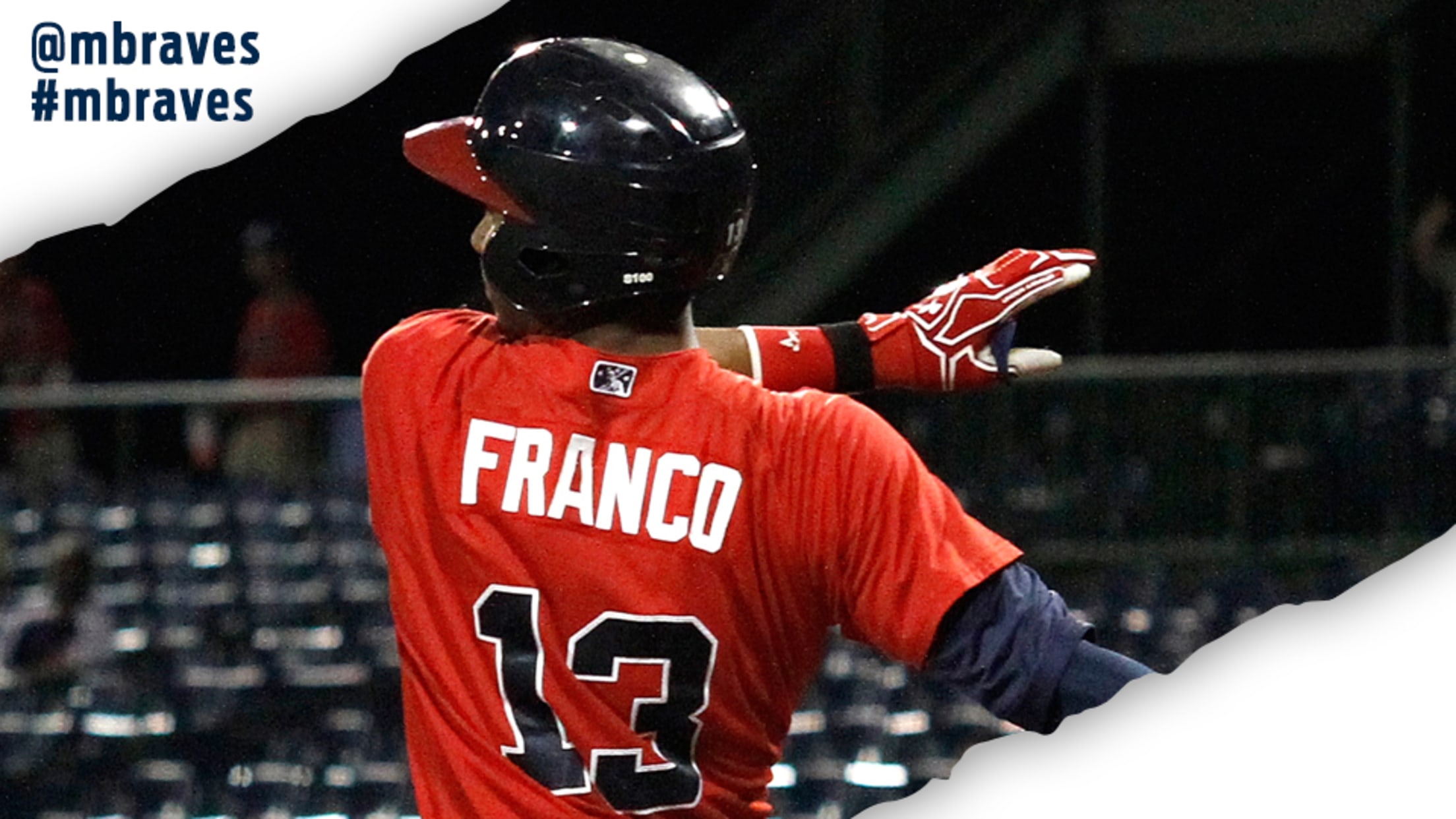 PEARL, MS -- A minor league baseball season is a long journey of ups and downs, ebbs and flows of momentum that come and go as quickly as a summer shower. The Mississippi Braves (16-15) are enjoying one of those highs following a 9-4 victory in game one of a five
Offense overpowers as M-Braves run away with Game 1
Demeritte, Franco shine in sluggers' showcase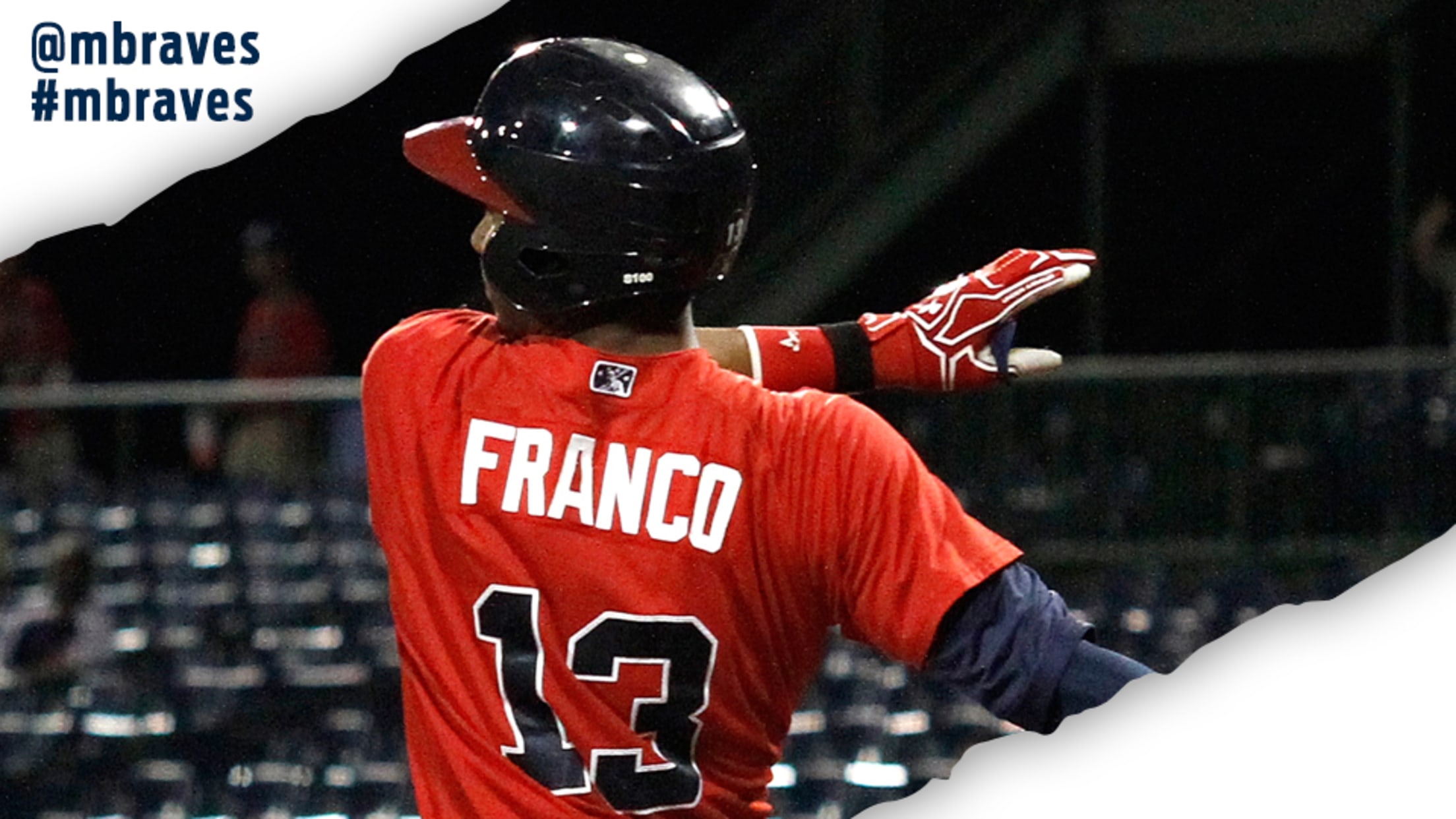 PEARL, MS -- A minor league baseball season is a long journey of ups and downs, ebbs and flows of momentum that come and go as quickly as a summer shower. The Mississippi Braves (16-15) are enjoying one of those highs following a 9-4 victory in game one of a five
Offense overpowers as M-Braves run away with Game 1
Demeritte, Franco shine in sluggers' showcase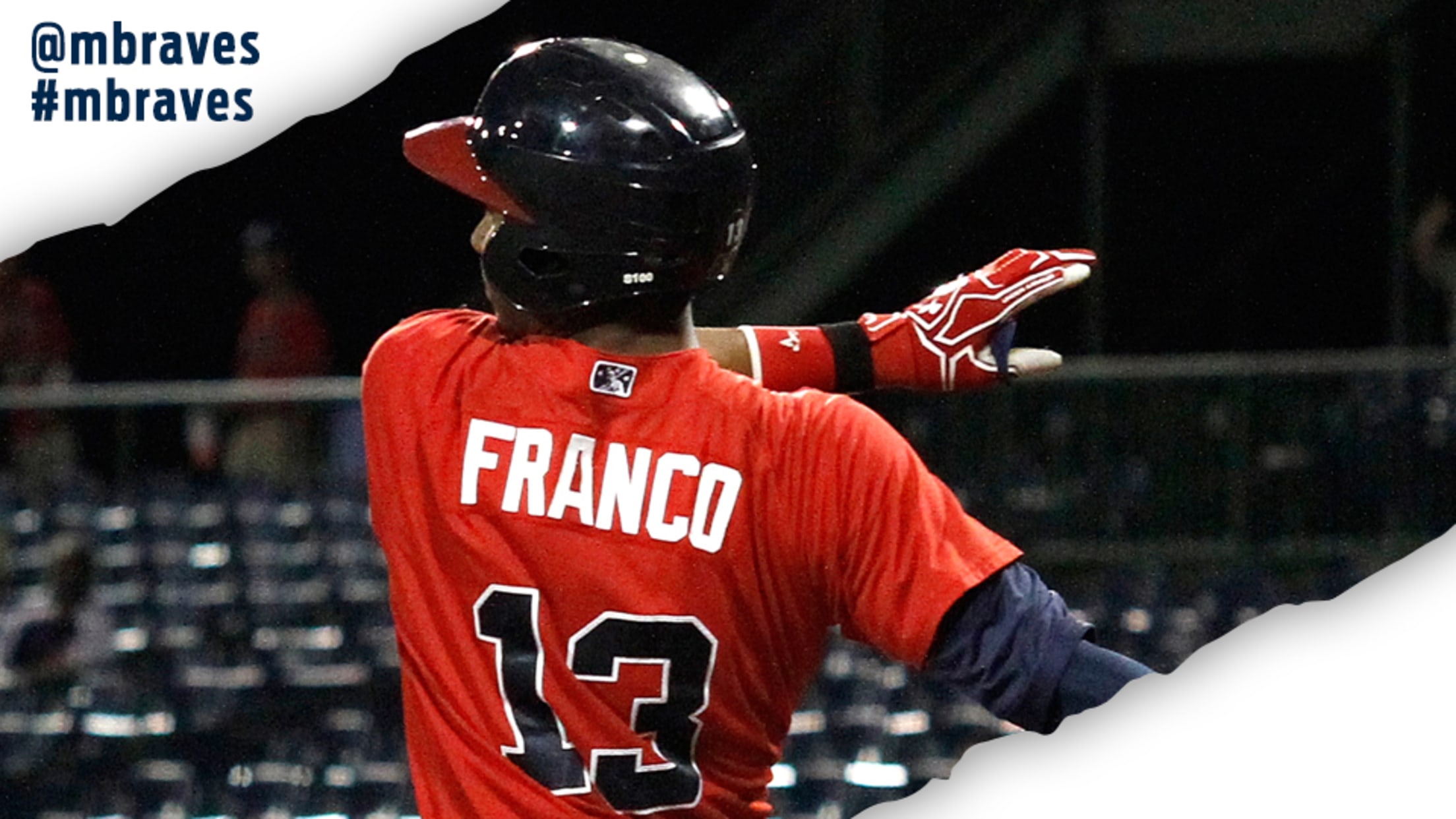 PEARL, MS -- A minor league baseball season is a long journey of ups and downs, ebbs and flows of momentum that come and go as quickly as a summer shower. The Mississippi Braves (16-15) are enjoying one of those highs following a 9-4 victory in game one of a five
Braves bury Barons
Seven-run fifth inning due to four Barons errors lifts Braves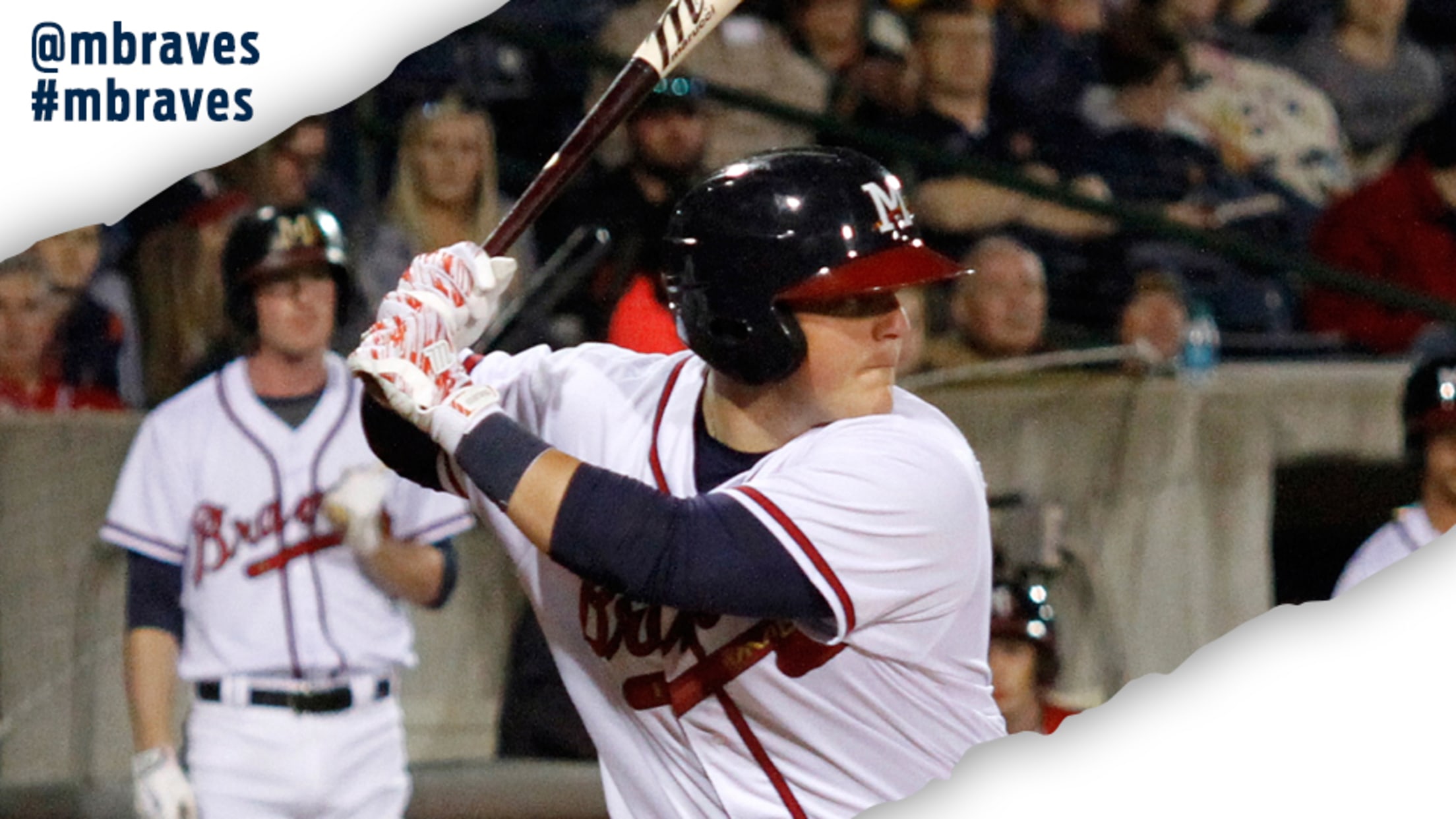 BIRMINGHAM, AL -- The Barons committed four errors in the decisive fifth inning to allow the Mississippi Braves to score seven runs on just two hits along with four walks and cruise to a 10-4 win in game one of a five game series at Regions Field in Birmingham.Mississippi (12-14) got
Walk-off homer propels M-Braves to victory in extras
Carlos Franco's two-run shot gives M-Braves Game 1 win in 10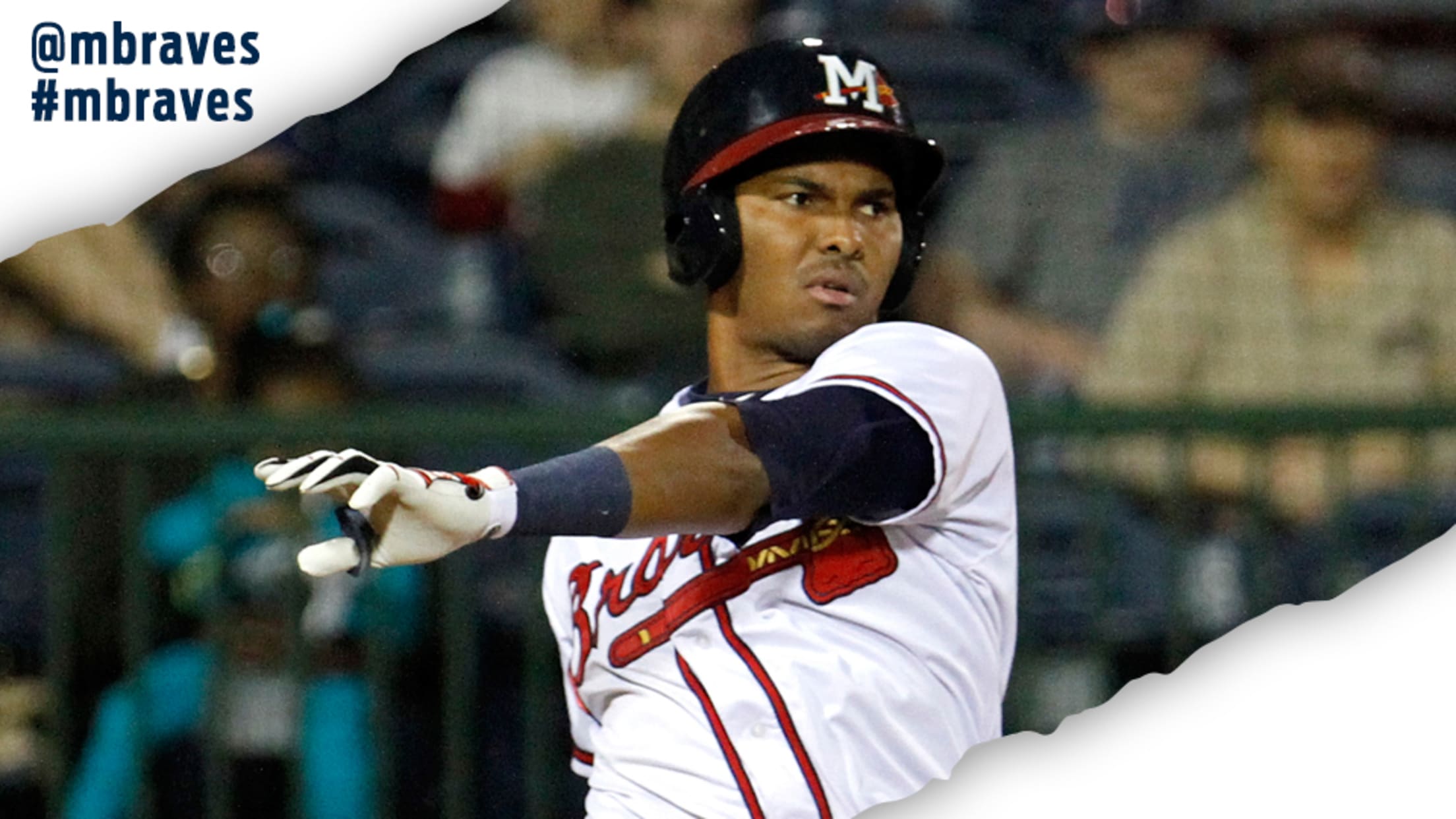 M-Braves drop heartbreaker to Mobile in 10
Two-run homer propels BayBears to series-opening win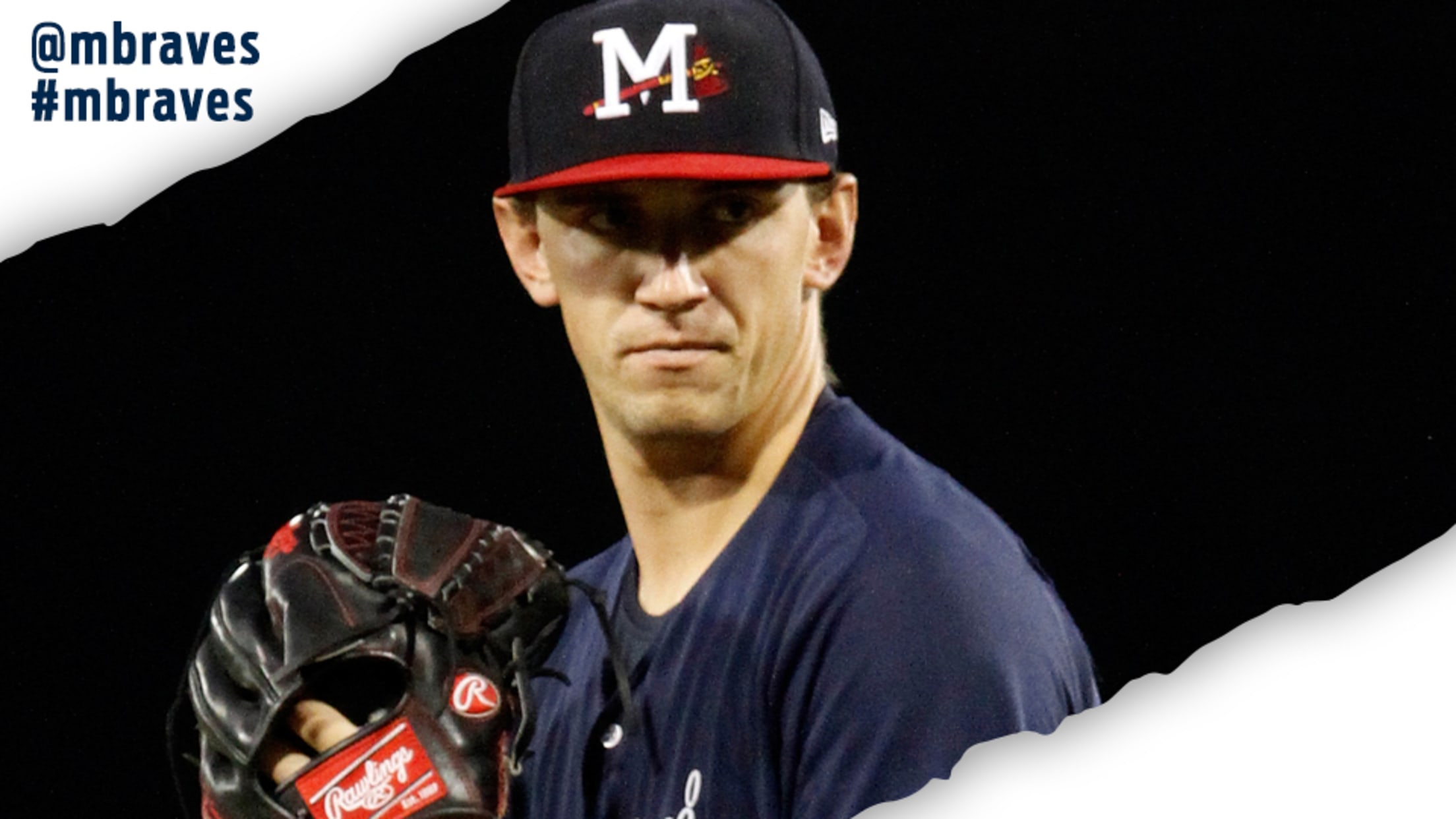 Braves Get First Win in Shutout
Pitching propels Braves to first win over Jumbo Shrimp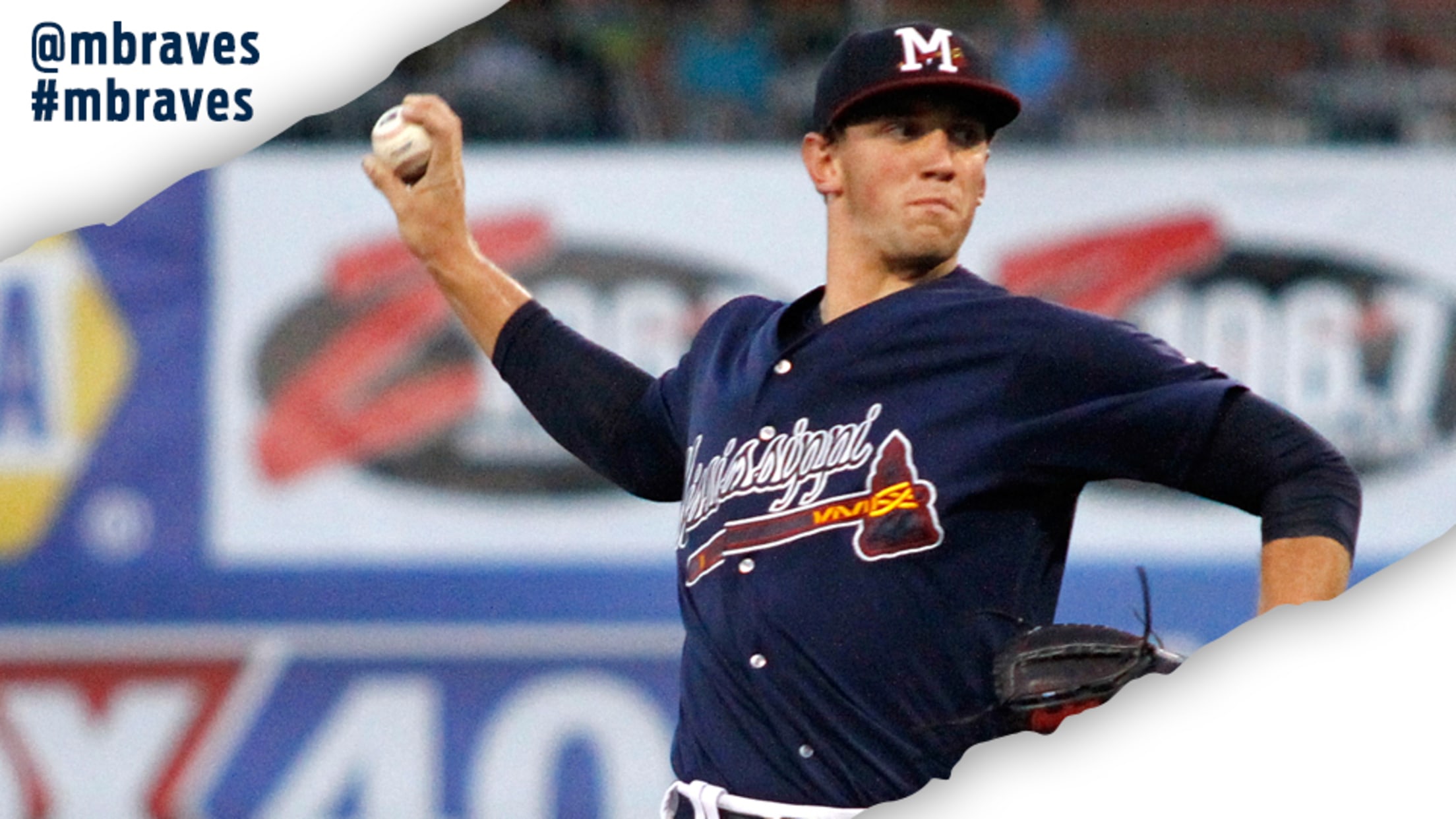 M-Braves Announce Opening Day Roster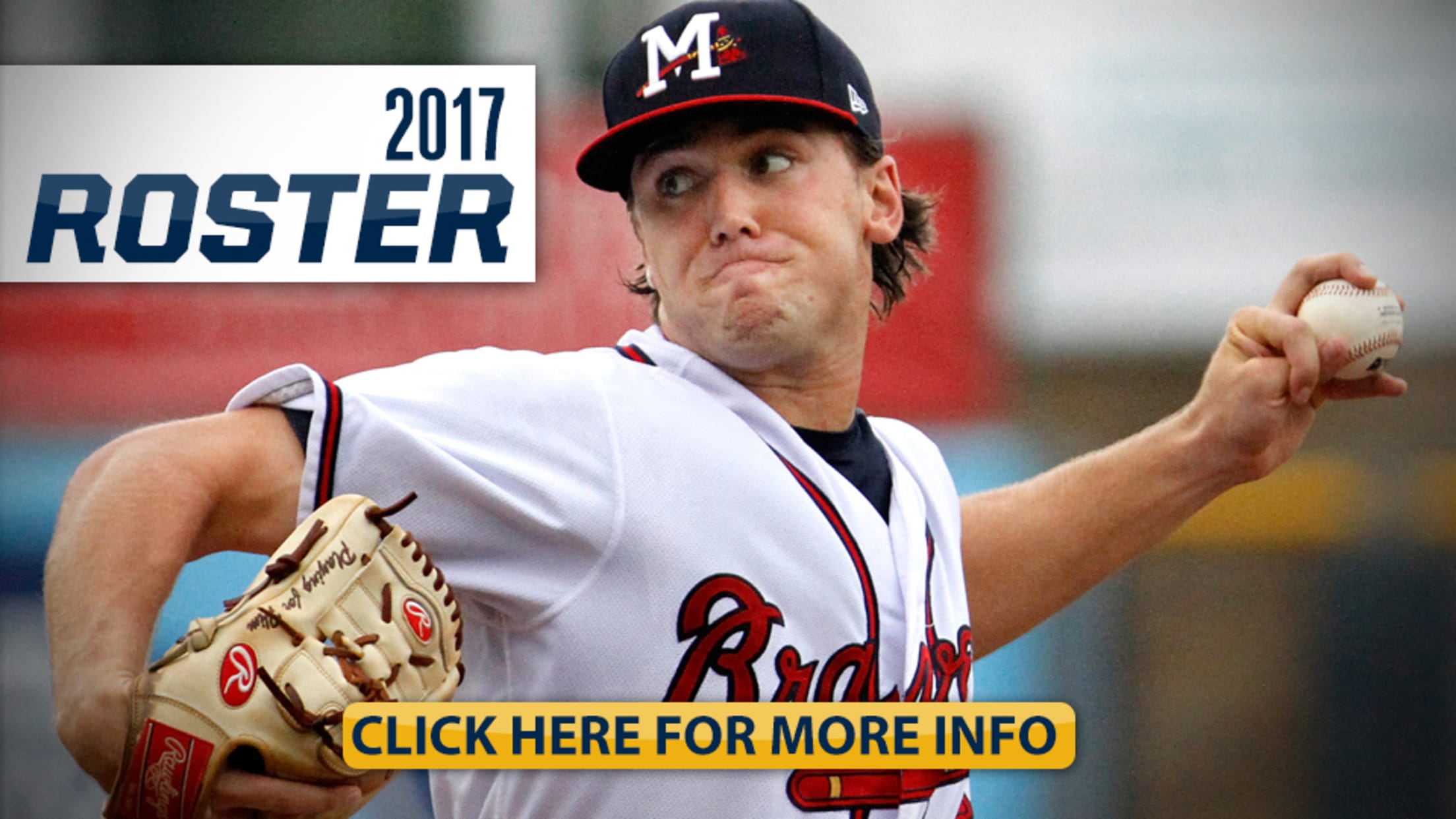 PEARL, MS -- The Mississippi Braves, Double-A affiliate of the Atlanta Braves, has unveiled its opening day roster for the 2017 season which begins Thursday at Trustmark Park. As ranked by Baseball America, the M-Braves club features four of the Atlanta Braves top 10 prospects including Kolby Allard (3), Mike
Prospect roundtable: 2016 Rome rotation
Braves pitching prospects discuss last season's championship run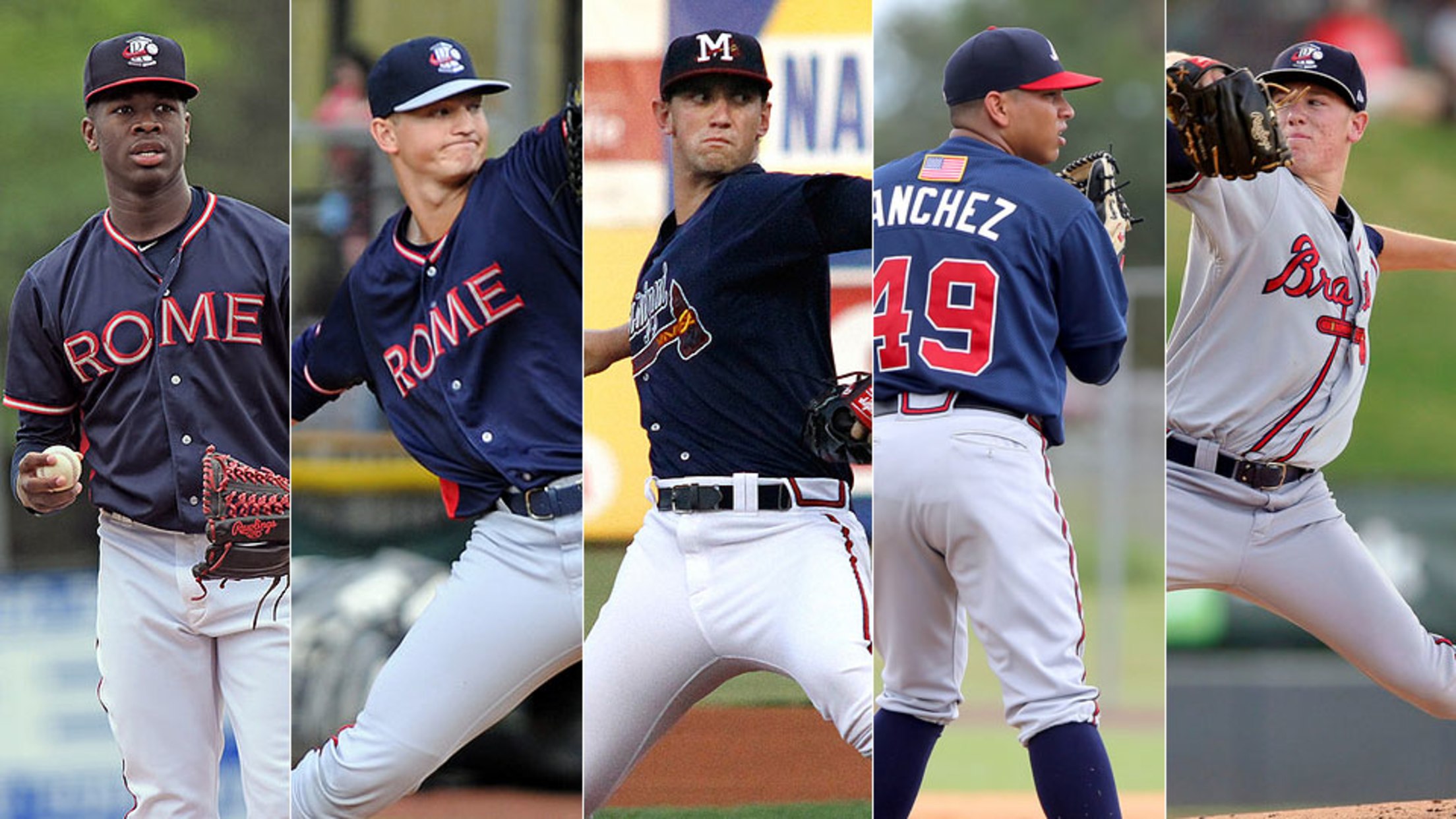 LAKE BUENA VISTA, Florida -- If you wanted to find the Minors' most exciting rotation last season, all you needed to do was follow the road to Rome. The Class A club's starting staff boasted six of the Braves' top 20 prospects at various points during the season: No. 4 Kolby