Wisdom's Late Blast Lifts Sounds Past Missions
Slugger's Go-Ahead Shot in the Eighth was his 30th of the Year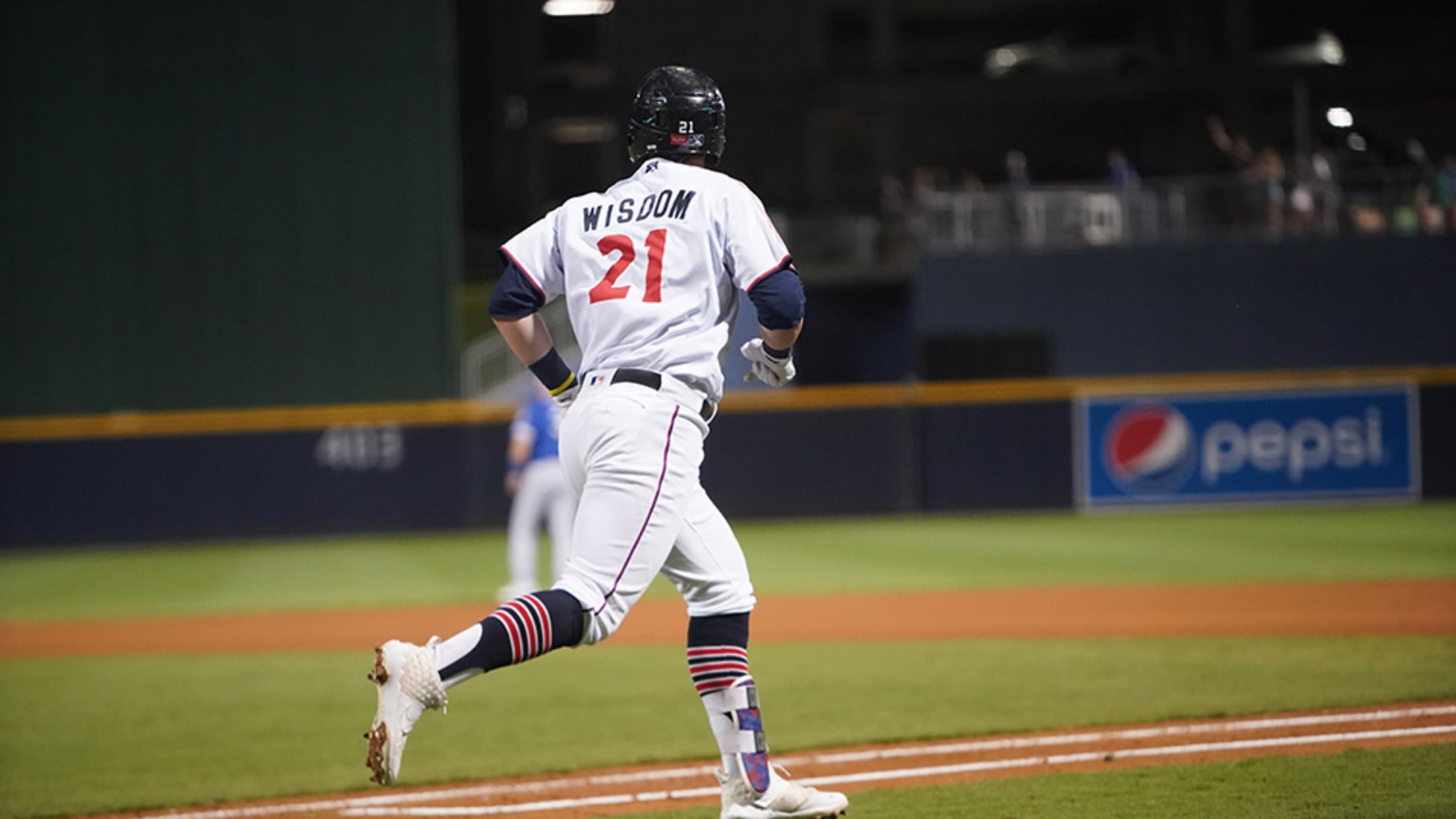 Patrick Wisdom drilled a go-ahead solo home run in the bottom of the eighth inning to lead the Nashville Sounds to a 6-5 win over the San Antonio Missions in front of a sellout crowd of 10,632 fans Friday night at First Tennessee Park.Wisdom's mammoth homer to left-center was his
Farrell and Mendez scheduled to rehab with Riders Tuesday
Mendez returns to Frisco after playing with club from 2016-2018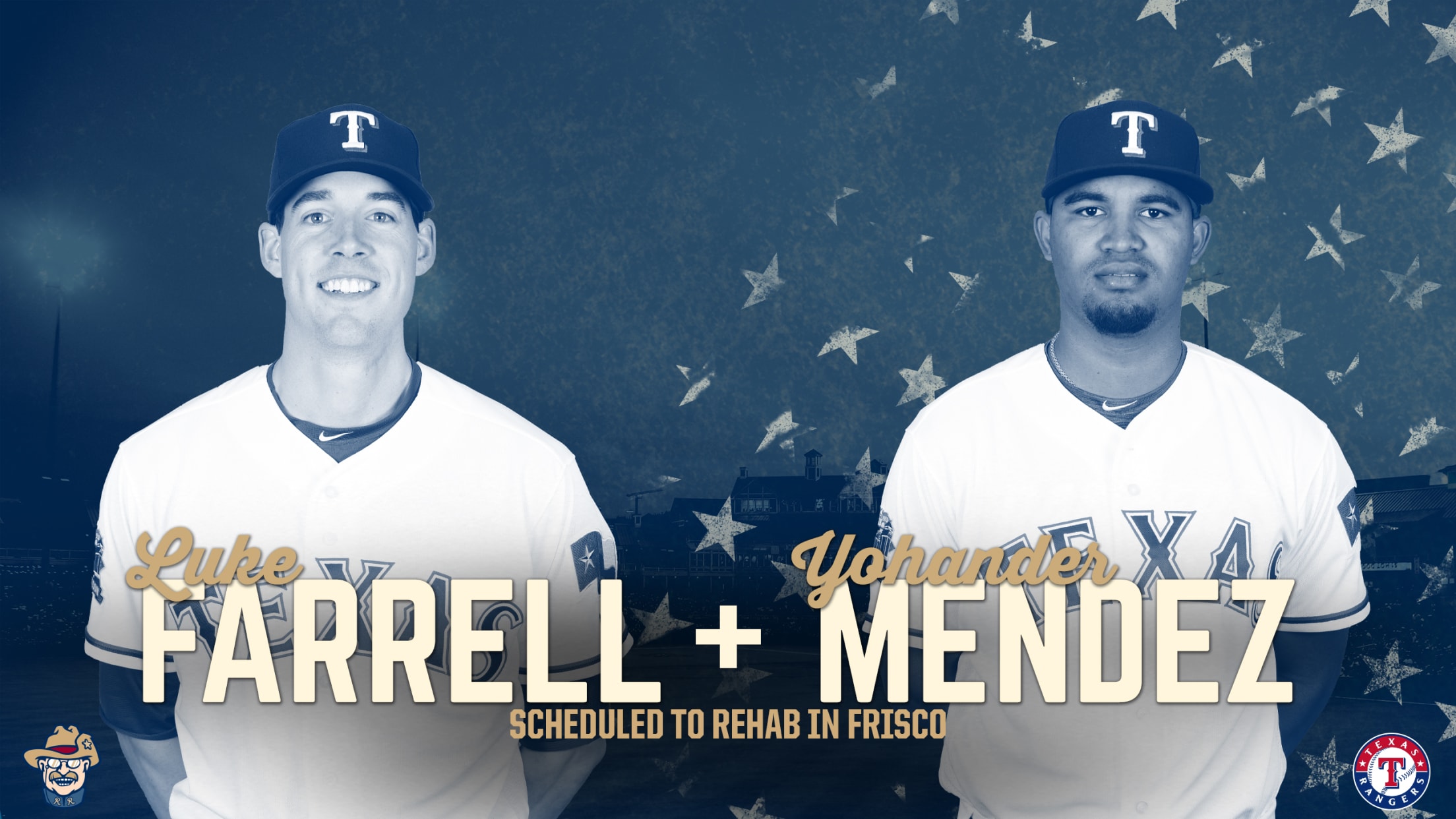 FRISCO, Texas (Aug. 6, 2019) - The Texas Rangers have announced that pitchers Luke Farrell and Yohander Méndez are scheduled to begin rehab assignments with the Riders Tuesday at Dr Pepper Ballpark.The Riders host Corpus Christi Tuesday at 7:05. Tickets are available here.Both pitchers were placed on the Rangers 60-day
Toolshed: Winter Leaguers building stock
Prospects playing in Caribbean leagues have things to prove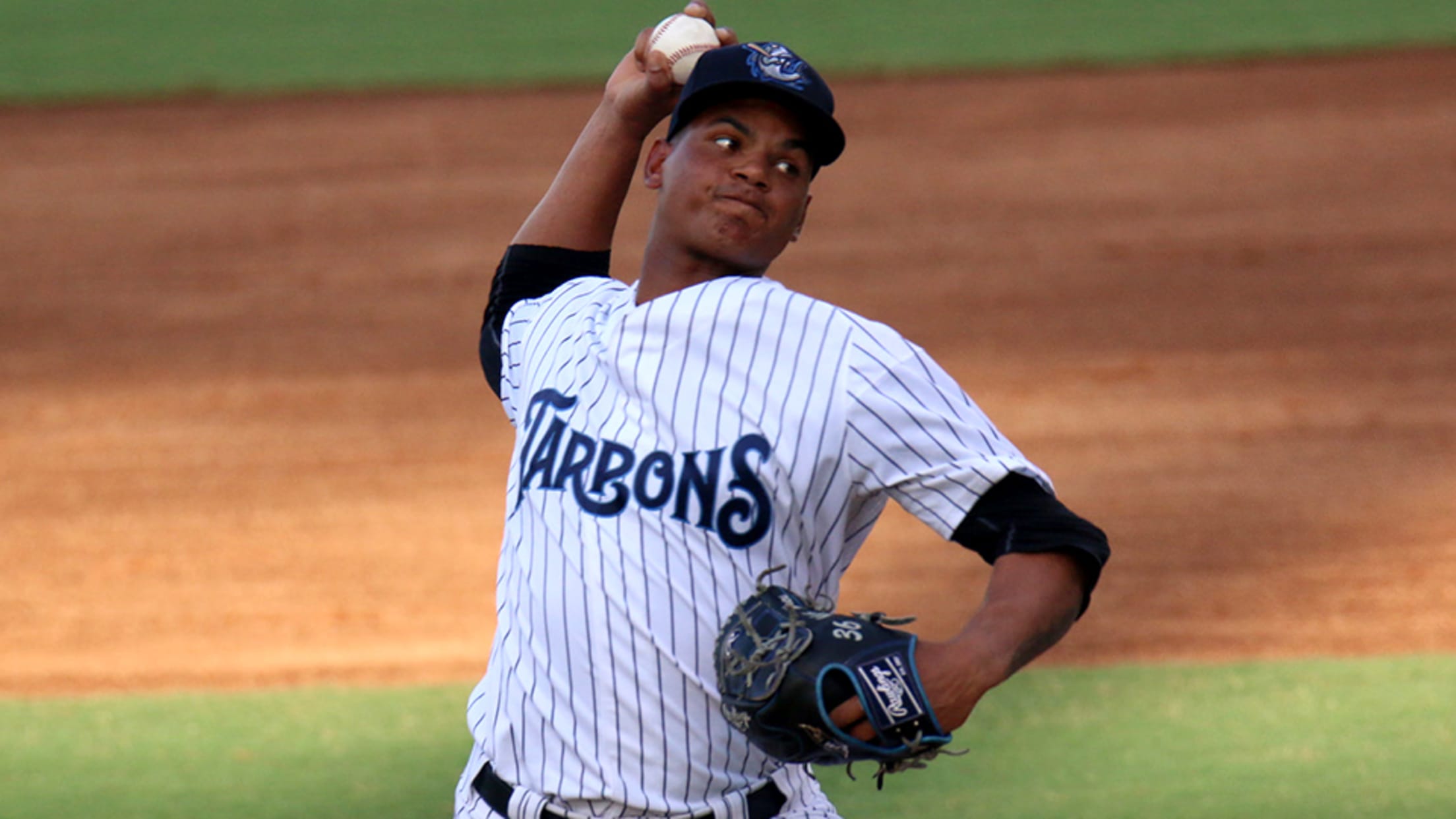 Goodbye to fall ball. Hello to winter ball.The Arizona Fall League season came to a close before Thanksgiving, but that only meant the ending of baseball in the United States. There's still plenty of cowhide being thrown around in Winter Leagues, specifically around the Caribbean in the Dominican Republic, Puerto
Mendez and Lemoine Dominate the Astros in Win
The duo collected nine strikeouts and did not allow an earned run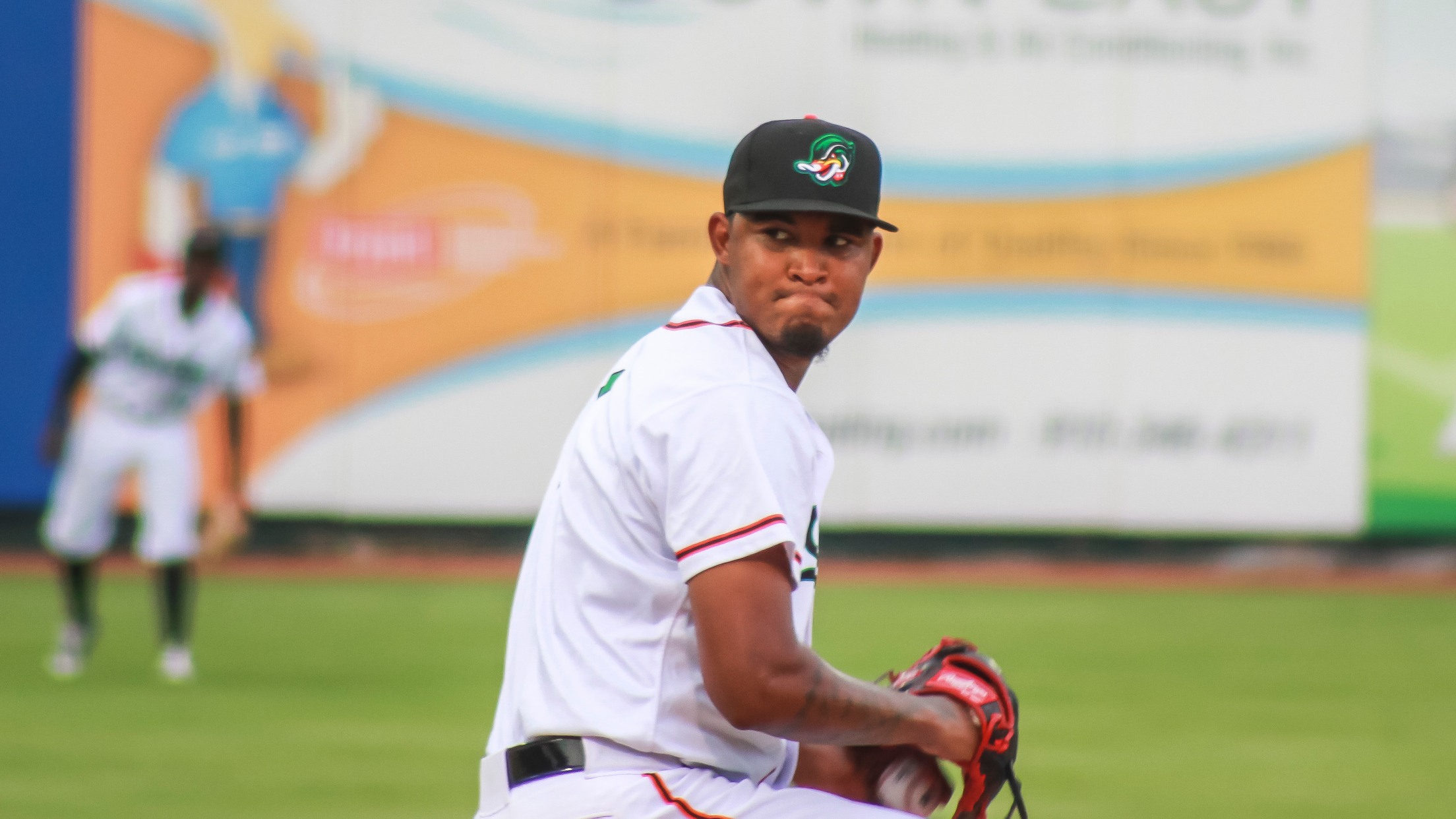 BUIES CREEK, NC - The Down East (9-11, 44-46) used a dominant pitching effort from Yohander Méndez and Jacob Lemoine in a 3-1 victory over Buies Creek (13-7, 50-39). Mendez did not allow an earned run over a season-high seven innings pitched while Lemoine closed out his fourth save of
Ducks' Mendez goes seven strong
Rangers No. 7 prospect has best outing in up-and-down year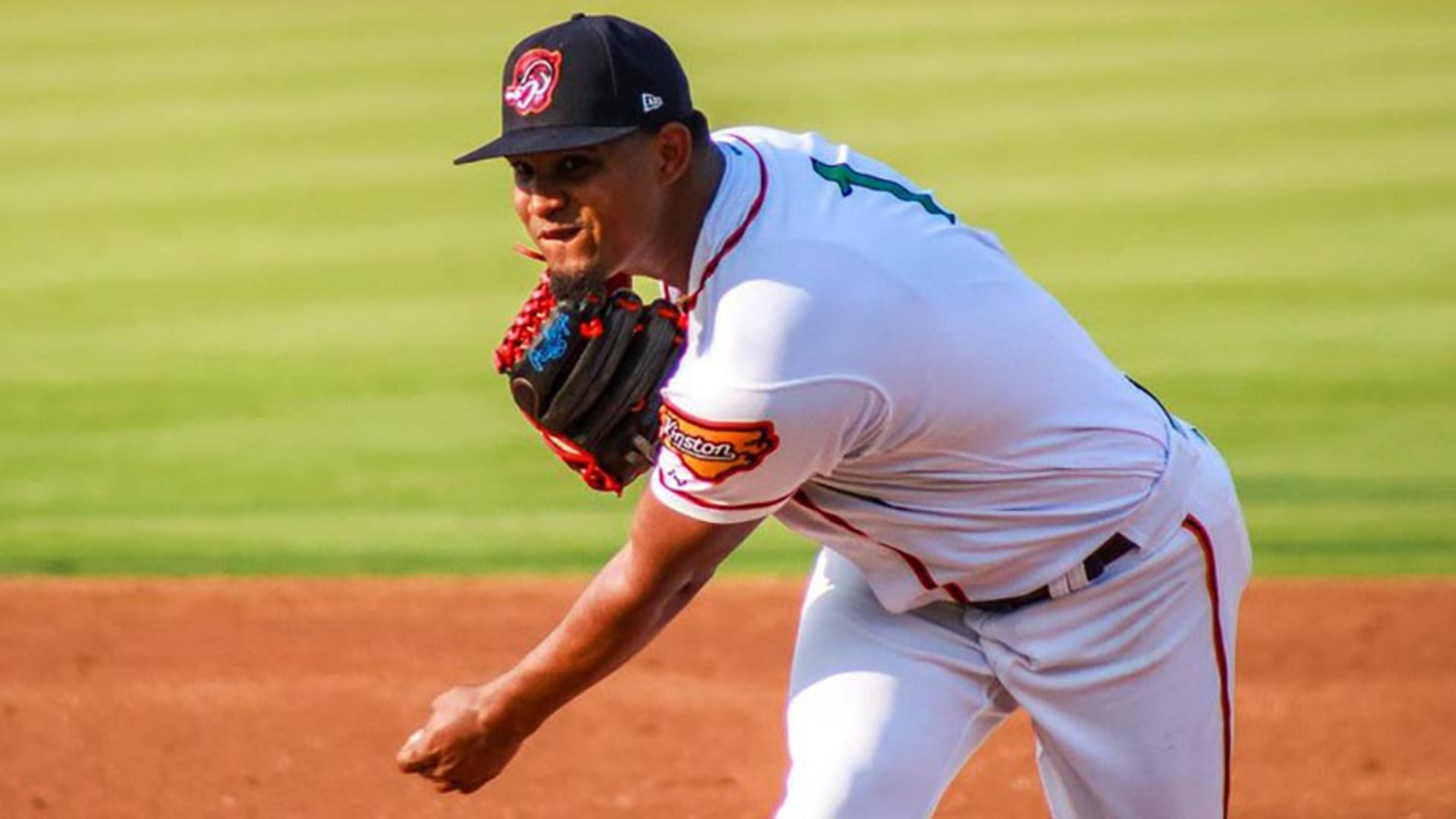 In what has been a frustrating season on and off the field, Yohander Méndez sees opportunity.The Rangers' seventh-ranked prospect delivered his best start of the year on Tuesday, holding Buies Creek to an unearned run on three hits over seven innings as Class A Advanced Down East posted a 3-1 victory
Altmann's Late Heroics and Mendez's Tremendous Debut Fuel the Woodies in Win
Wood Duck pitching combined for 12 strikeouts and only five singles allowed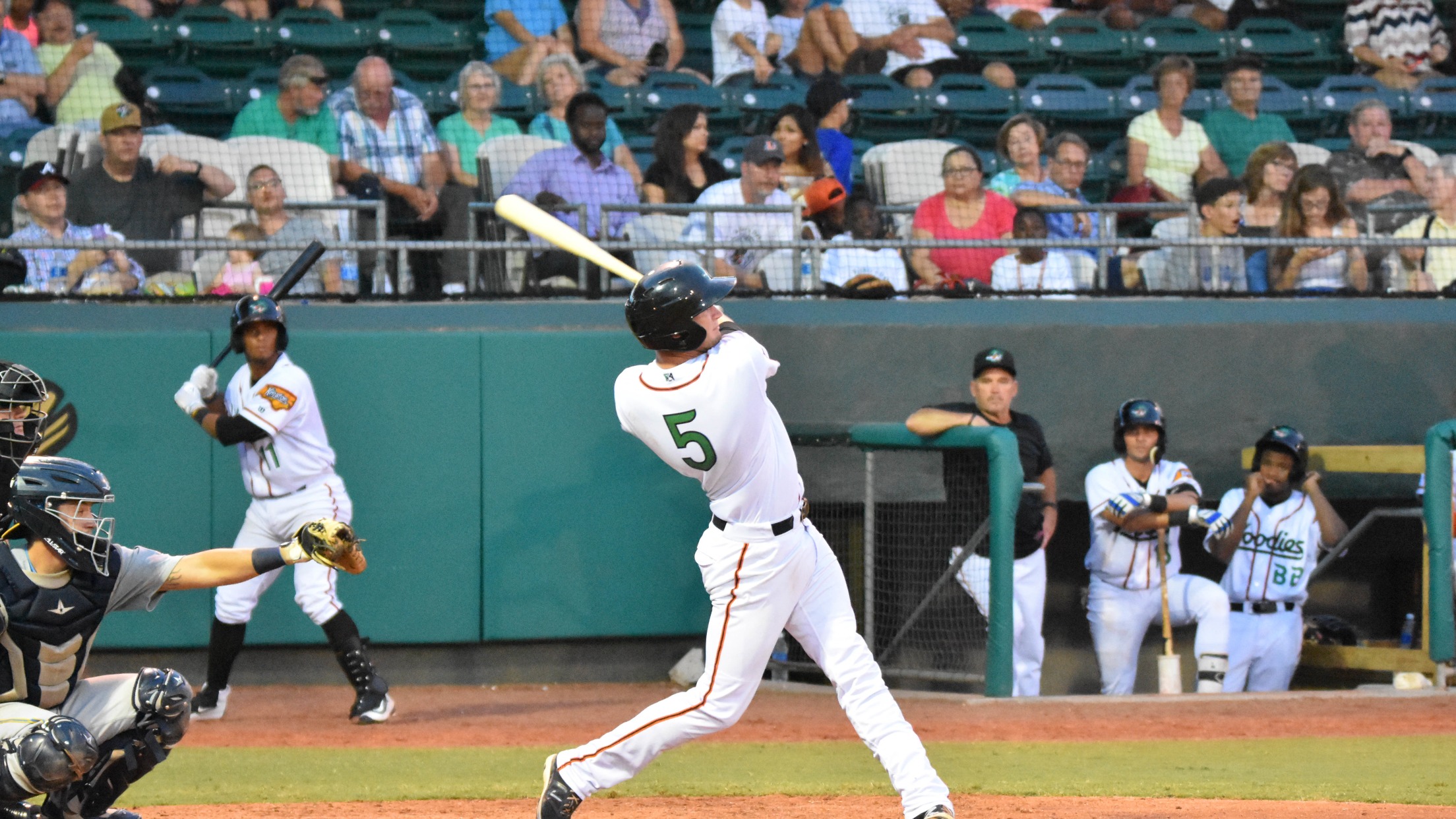 KINSTON, NC - Josh Altmann blasted his third homer in two games and put the Wood Ducks (2-3, 37-38) on top late in a 5-1 victory over the Nationals (1-3, 38-33) on Monday night. The three-run blast were the first runs of the game for Down East and marked is
Guzman, Mendez star on diverse Rangers farm
As system moves on from past trades, duo heads next wave of stars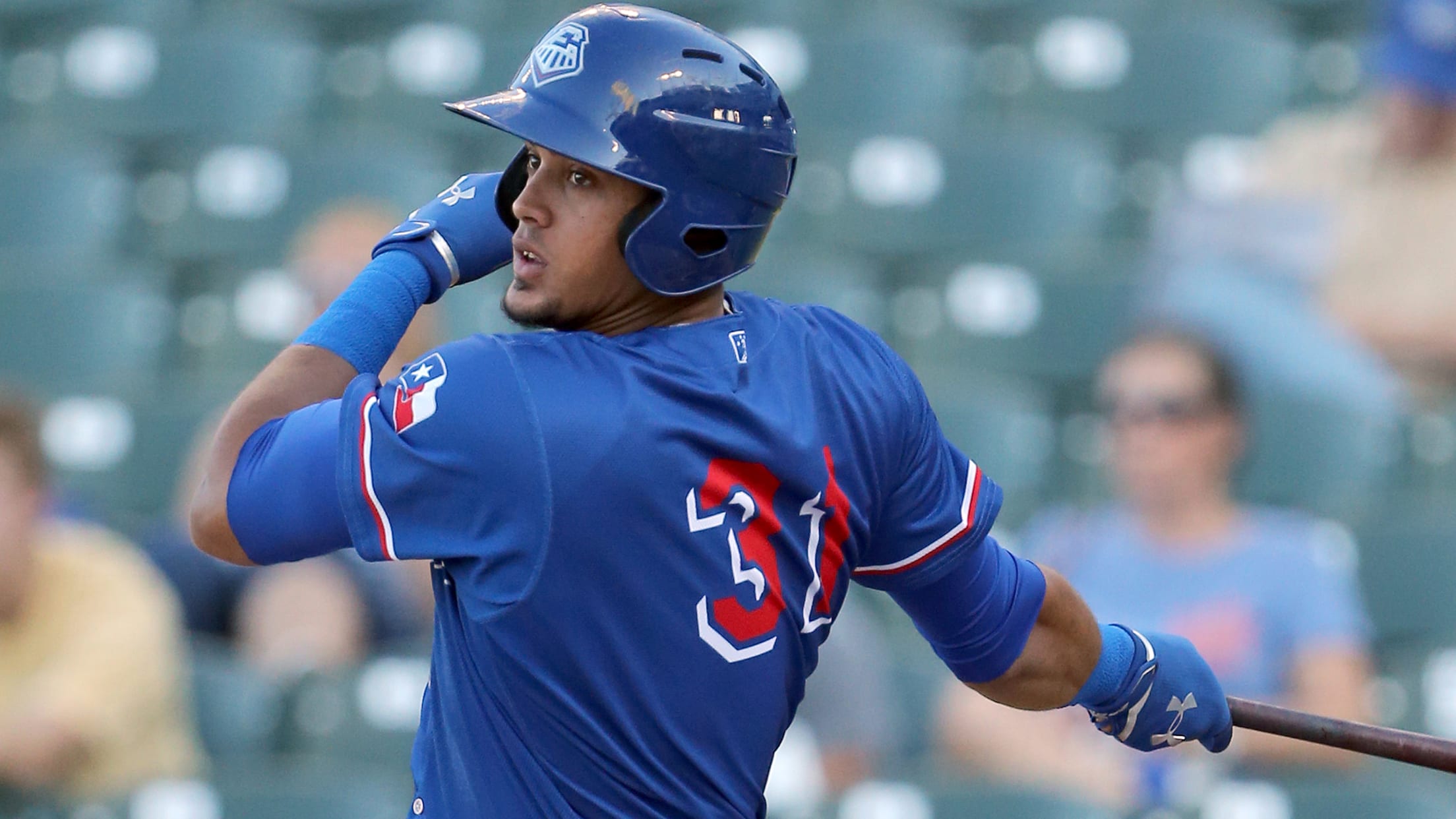 This offseason, MiLB.com is taking a look at the most outstanding campaigns by players in each system across Minor League Baseball and honoring the players -- regardless of age or prospect status -- who had the best seasons in their organization.Two years ago, the Rangers boasted one of the most
'Riders' Mendez ties season high with nine K's
Rangers No. 2 prospect scatters four hits over seven innings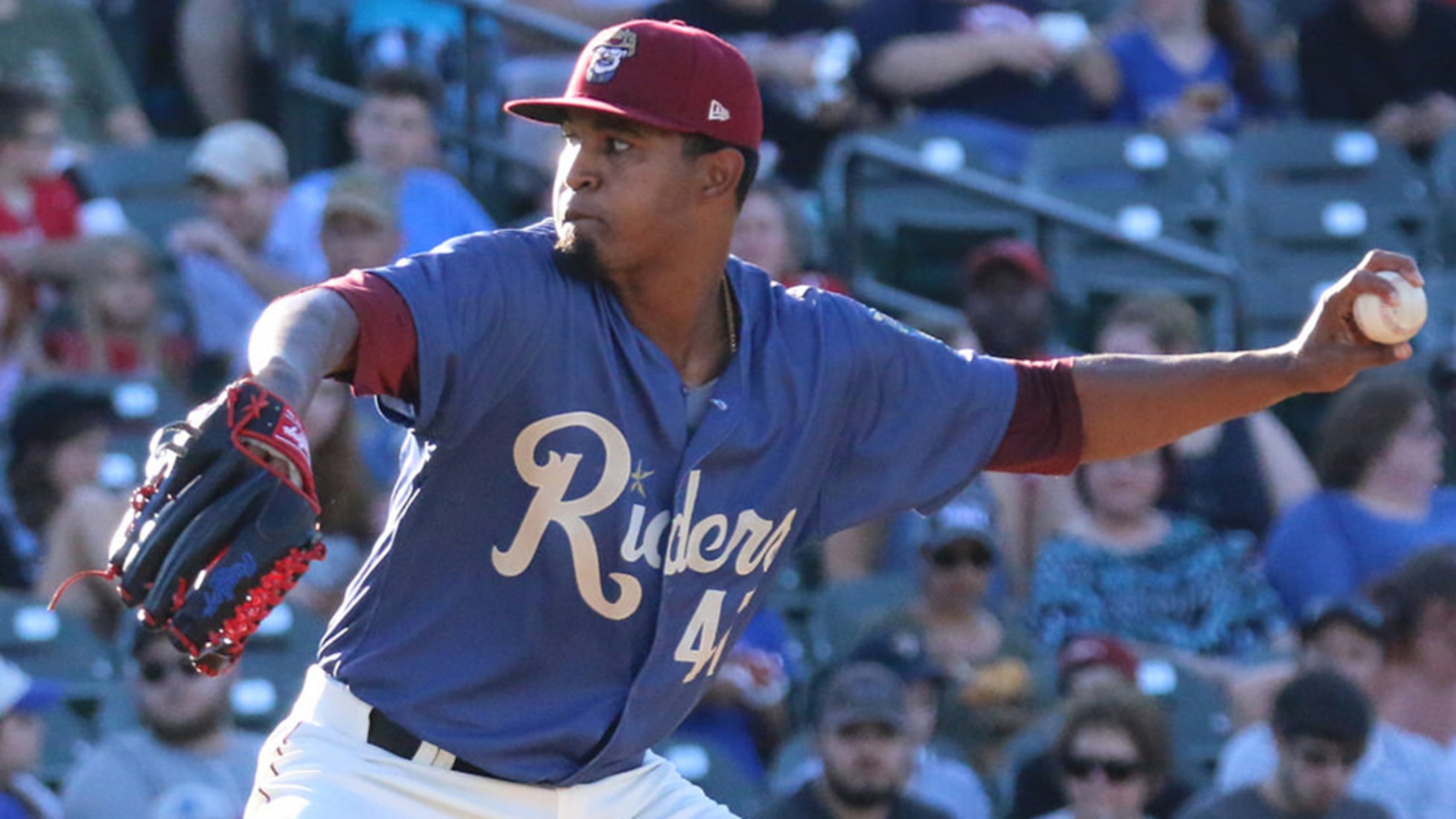 Yohander Méndez is learning to use all of his pitches. And that's bad news for Texas League hitters.Texas' No. 2 prospect matched a season high with nine strikeouts over seven innings as Double-A Frisco won a pitchers' duel over San Antonio, 1-0, on Friday night. The left-hander scattered four hits and
'Riders' Mendez rebounds, posts seven zeros
Rangers' No. 2 prospect gives up three hits, strikes out seven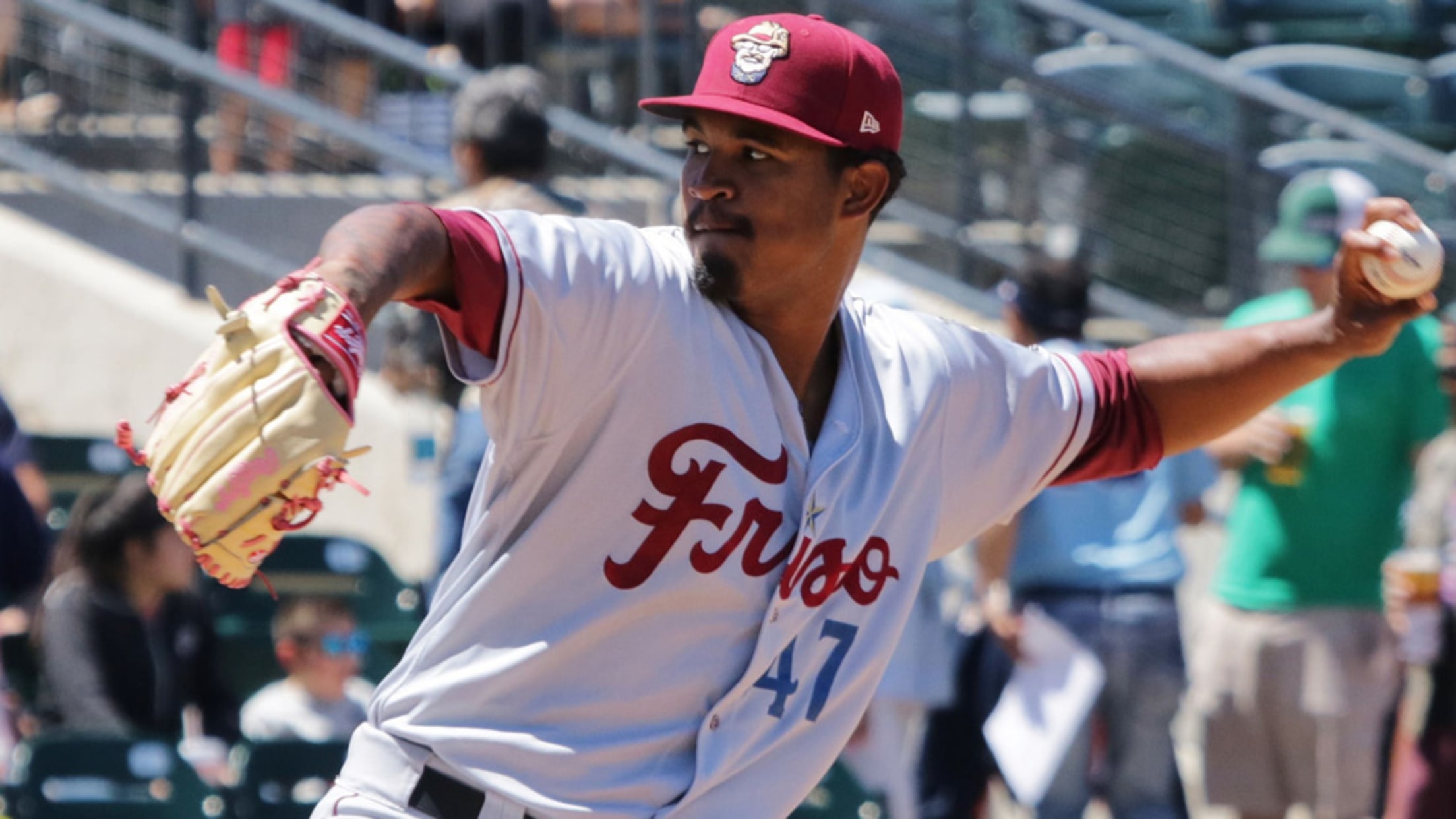 Some of Yohander Méndez's best starts this season have come after his worst. And after allowing a season-high six runs in his last outing, he bounced back with style.The Rangers' top pitching prospect gave up three hits and struck out seven over seven innings Tuesday as Double-A Frisco blanked Midland, 1-0,
Yohander Mendez dominates as Riders shut out RockHounds 1-0
Rangers' top pitching prospect twirls seven scoreless innings in win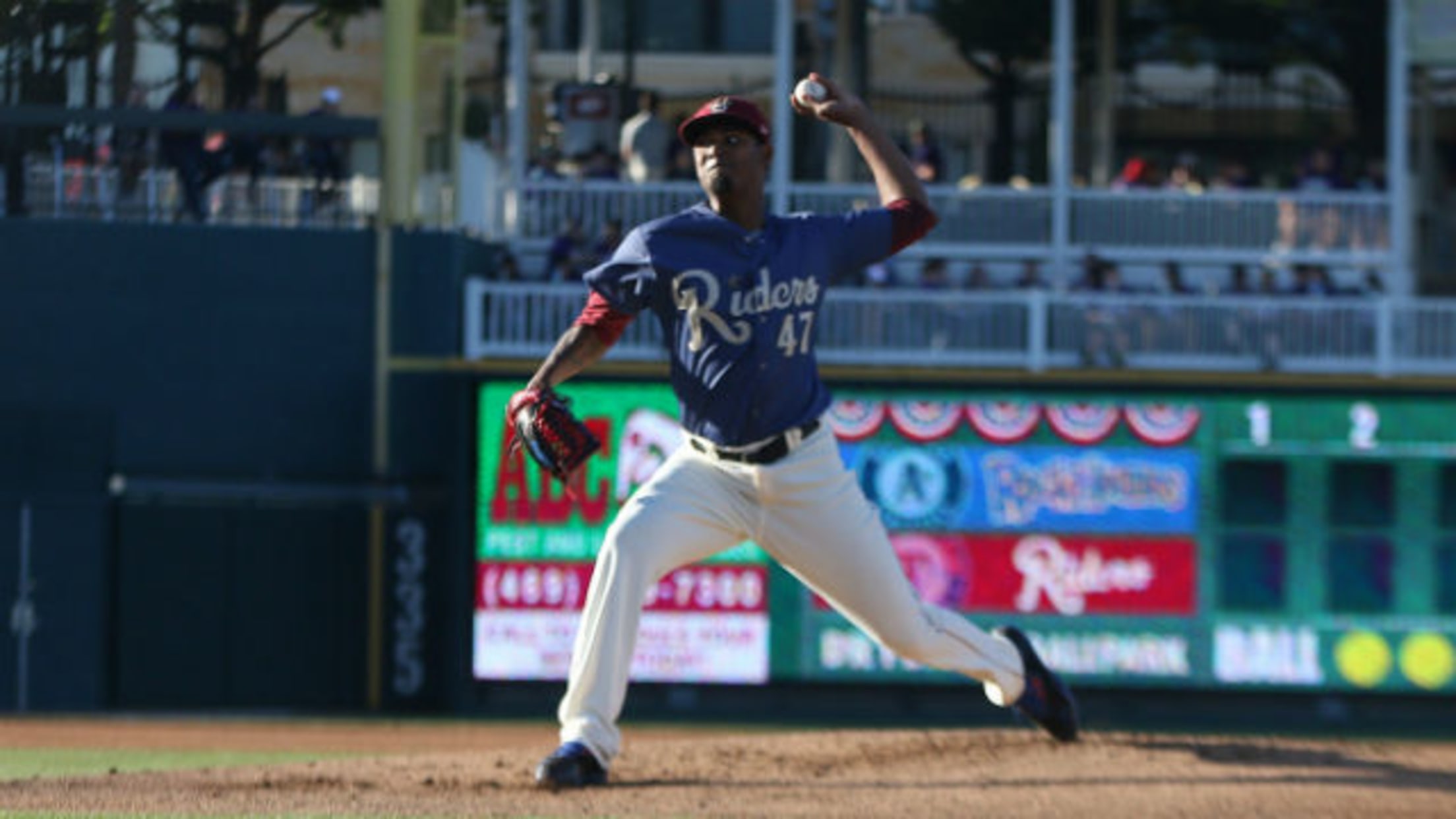 FRISCO, Texas (June 20, 2017)- Rangers' top-rated pitching prospect Yohander Méndez looked the part Tuesday, as the Frisco RoughRiders, the Double-A affiliate of the Texas Rangers, opened the second half with a 1-0 win over the Midland RockHounds at Dr Pepper Ballpark.BIG MOMENTS Yohander Mendez twirled seven scoreless innings en
Mendez, Urias headline Texas League All-Stars
Top-100 prospect pair among players selected for June 27 event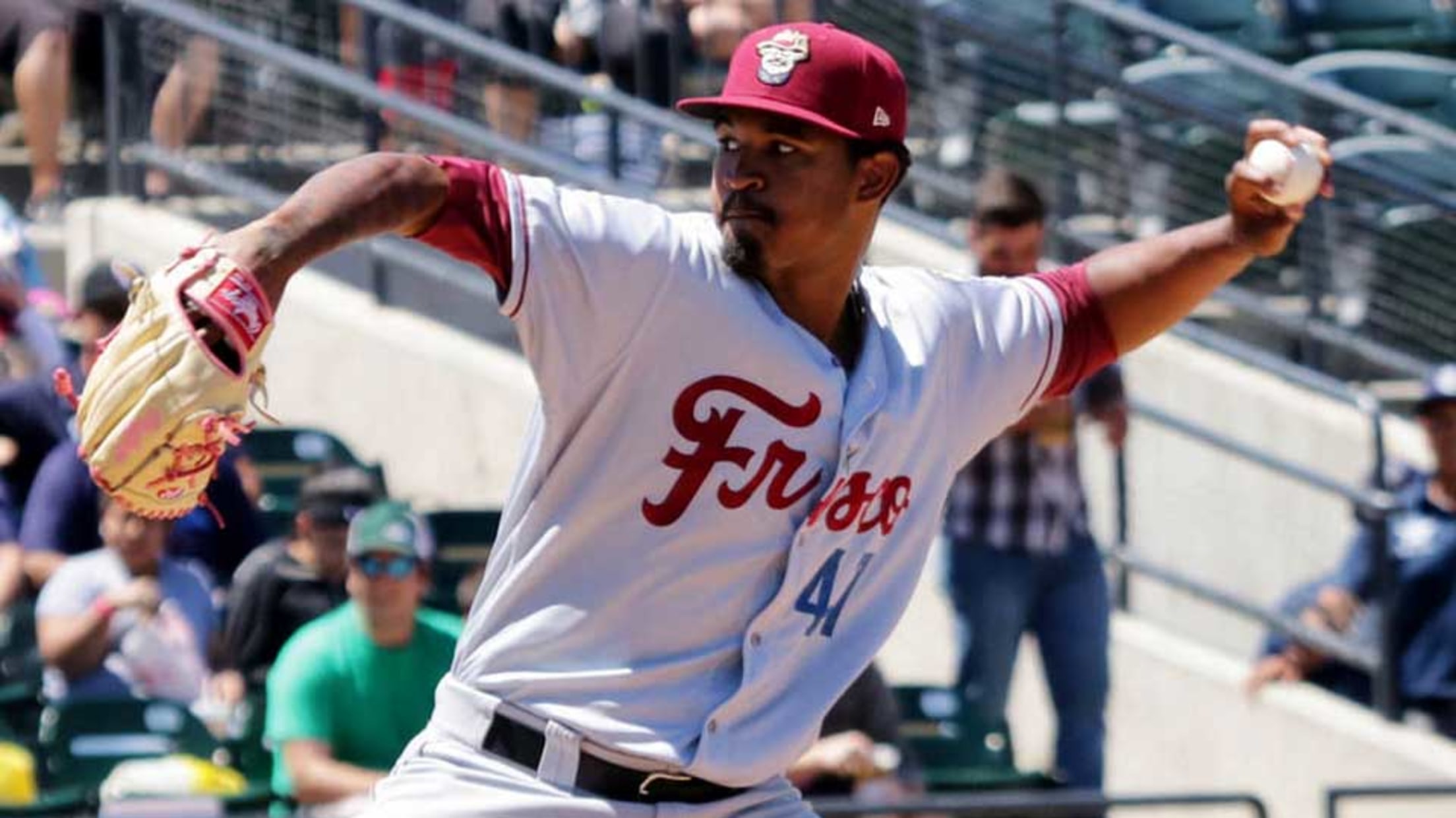 The stars at night will be big and bright on June 27 in Frisco. Rangers No. 2 prospect Yohander Méndez and Padres No. 4 Luis Urías are among the players on the Texas League All-Star Game North and South Division rosters, which were announced Wednesday afternoon.
Yohander Mendez highlights list of Texas League All-Stars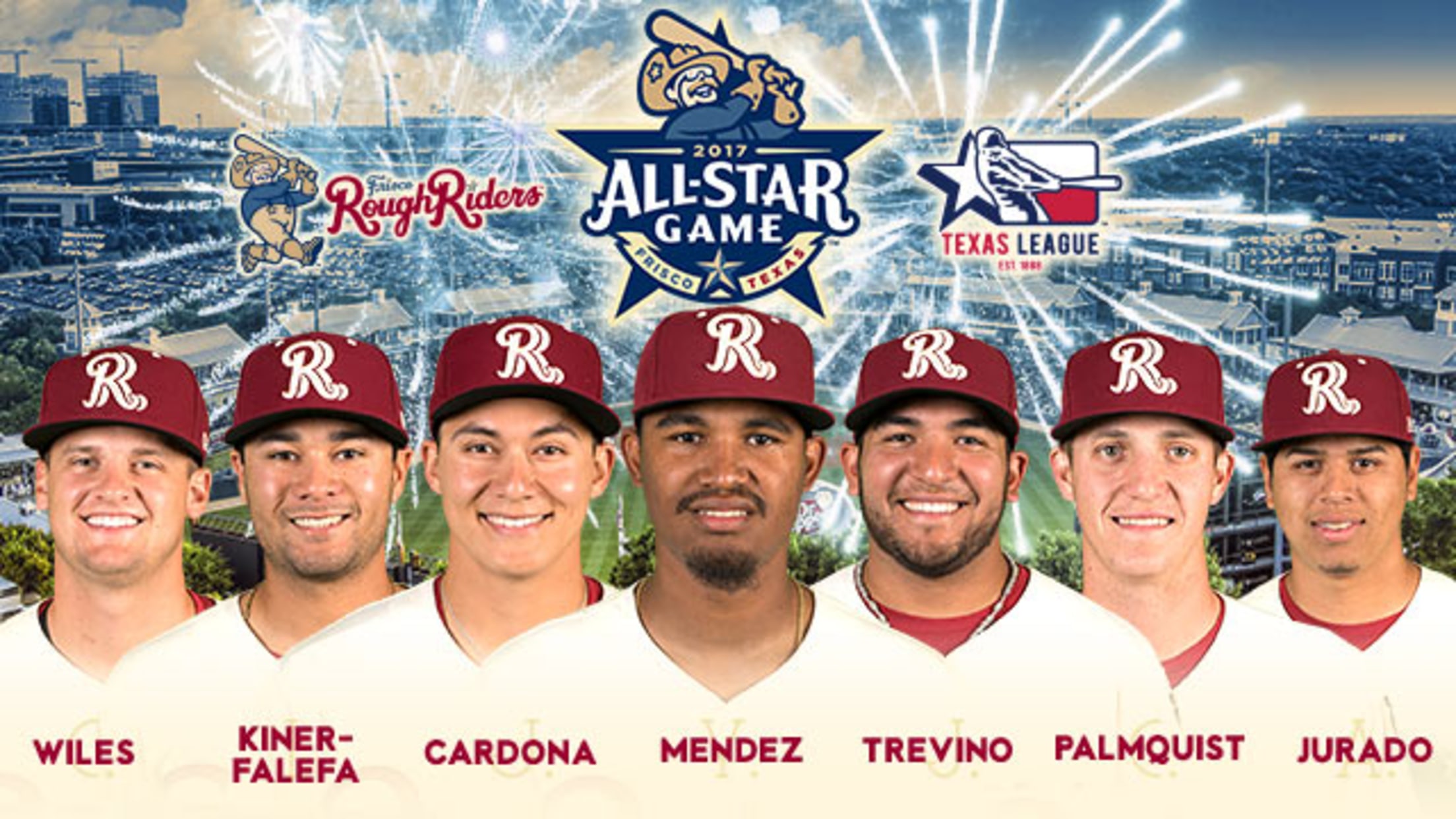 FRISCO, Texas (June 14, 2017) - The Texas League has announced the rosters for the 81st Texas League All-Star Game presented by McAfee, hosted by the Frisco RoughRiders on Tuesday, June 27 at Dr Pepper Ballpark.LHP Yohander Méndez - one of seven RoughRiders selected to the All-Star team - headlines the list
Mendez quiets Corpus Christi in 3-1 Riders triumph
Michael O'Neill homers for the third consecutive game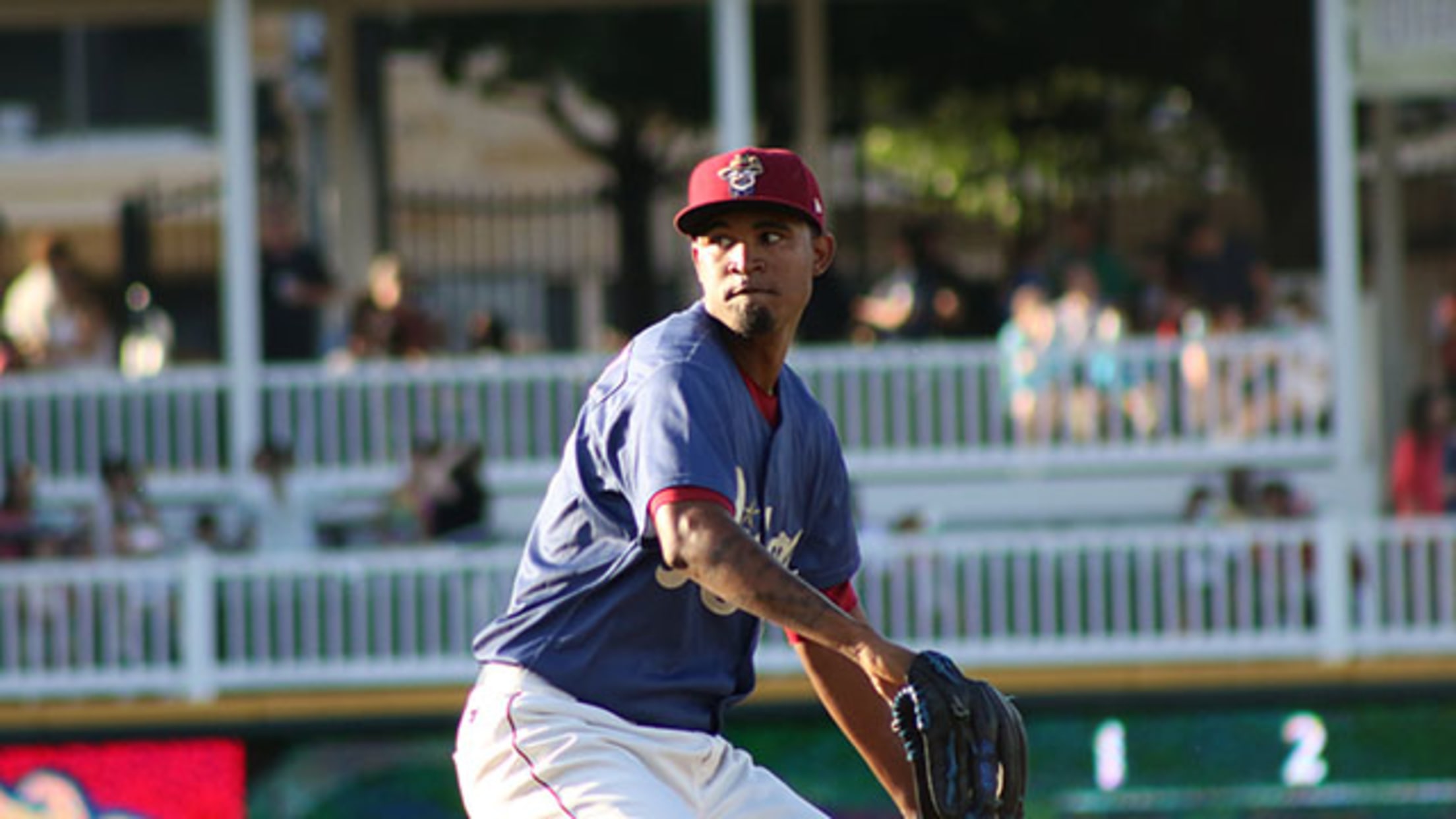 CORPUS CHRISTI, Texas (June 9, 2017) - Yohander Méndez , the Texas Rangers' top-rated pitching prospect, led the Frisco RoughRiders, Texas' Double-A affiliate, to a 3-1 win over the Corpus Christi Hooks Friday night in the series finale at Whataburger Field.BIG MOMENTS Yohander Mendez fanned a season-high nine batters over six
Mendez, Wiles and Bolinger earn Player of the Week honors
Riders sweep weekly league awards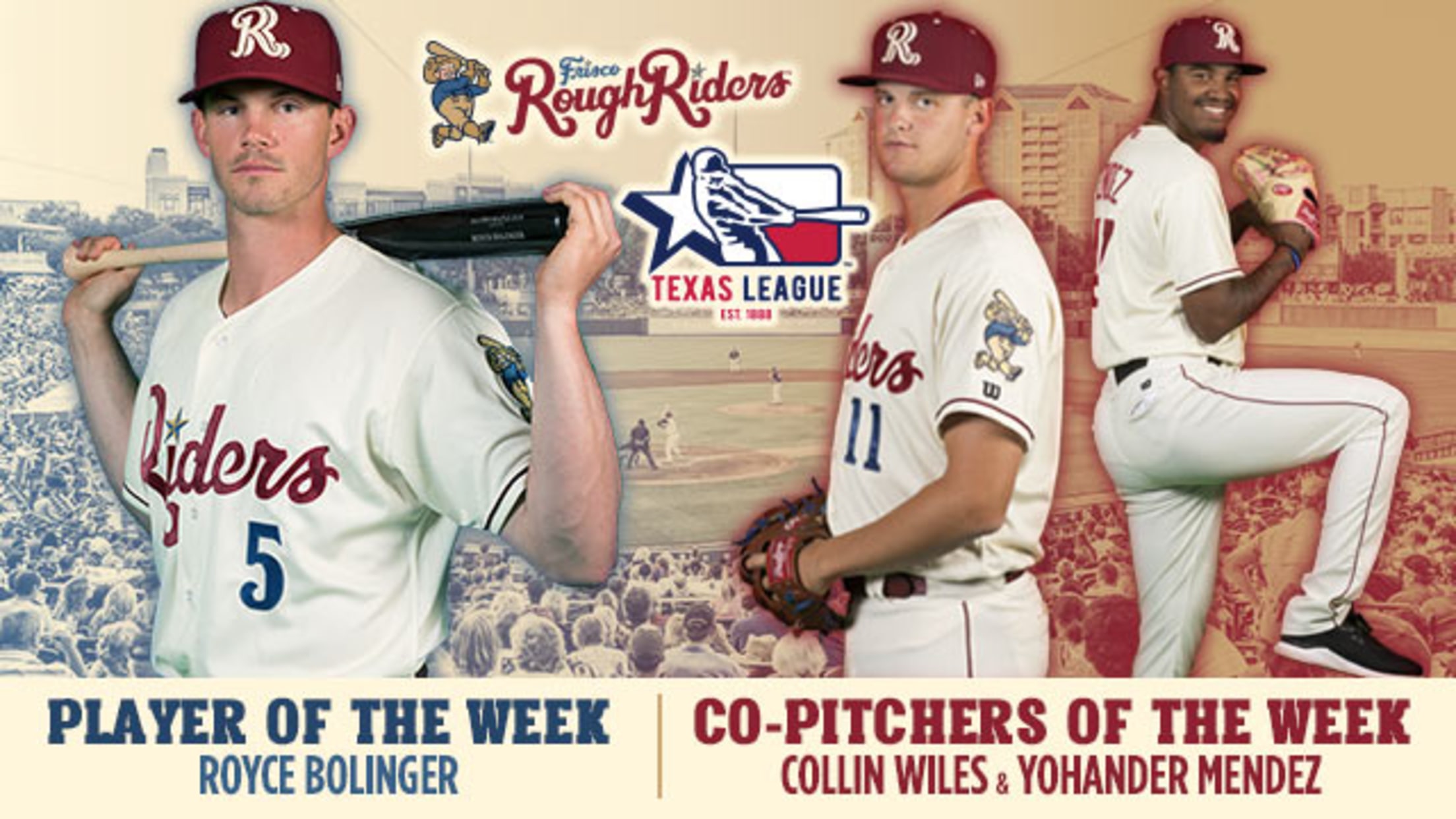 FRISCO, Texas (June 5, 2017) - Pitchers Yohander Méndez and Collin Wiles, along with infielder/outfielder Royce Bolinger were named Texas League co-Pitchers and Player of the week, respectively, the league announced Monday.Mendez and Wiles each dealt seven-inning complete game shutouts in Saturday's doubleheader sweep against Arkansas. Mendez allowed three hits
Frisco's Mendez, Wiles snag weekly honors
Duo shares Texas League award after dominating doubleheader
They may play in the Lone Star State, but Frisco teammates Yohander Méndez and Collin Wiles will both be getting stars this week.Each hurler pitched a shutout during the RoughRiders' doubleheader Saturday, prompting the Double-A Texas League to give out co-Pitcher of the Week awards. Mendez and Wiles combined to
Mendez and Wiles deal complete-game shutouts, Riders sweep twinbill
Bolinger goes deep three times in two games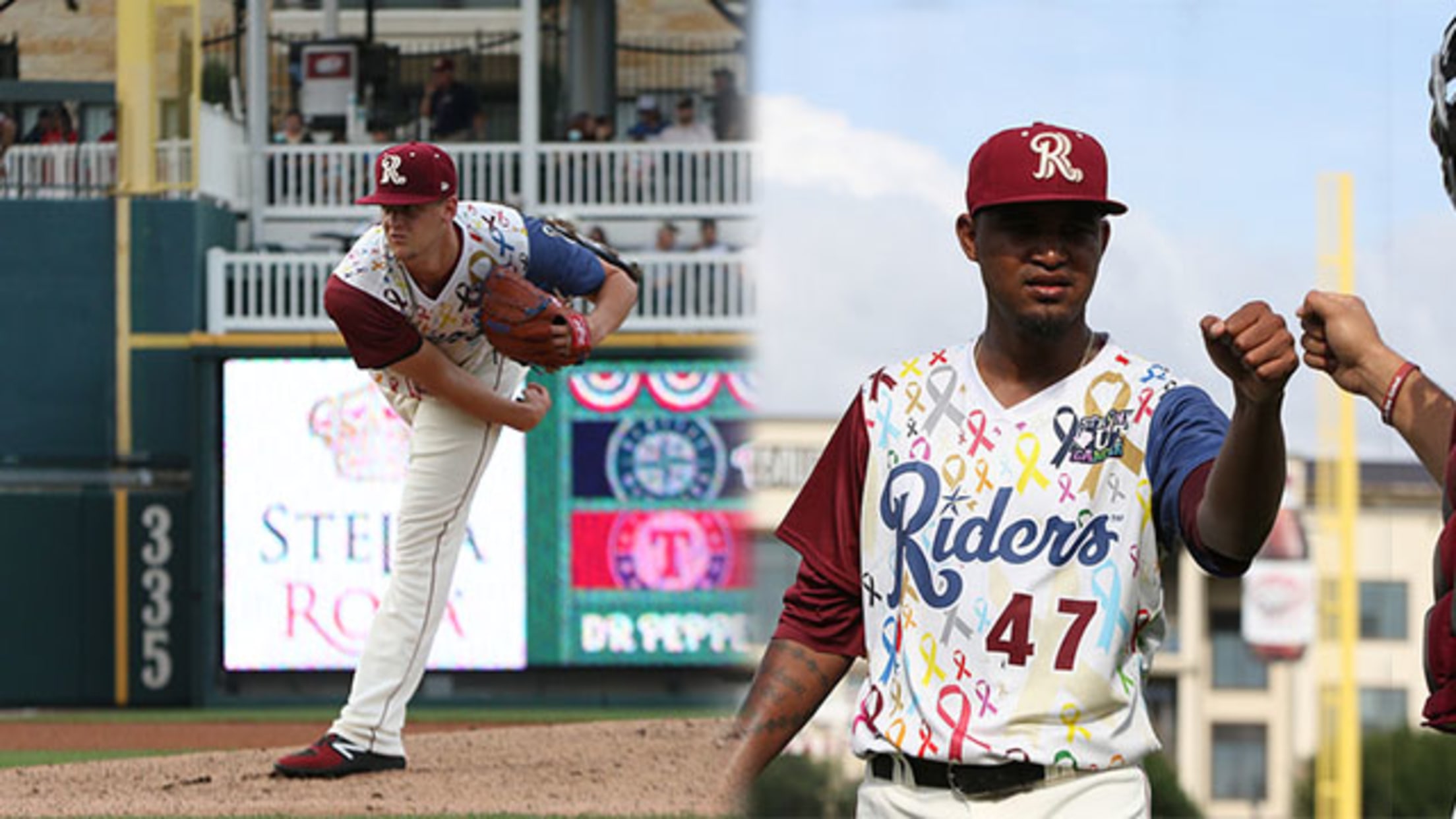 FRISCO, Texas (June 3, 2017) - Behind two masterful pitching performances from Yohander Méndez and Collin Wiles , and Royce Bolinger's big night at the plate, the Frisco RoughRiders, the Double-A affiliate of the Texas Rangers, swept a doubleheader, beating the Arkansas Travelers 7-0 and 2-0 Saturday night at Dr
'Riders' Mendez, Wiles each go the distance
Rangers' No. 2 prospect records first complete-game shutout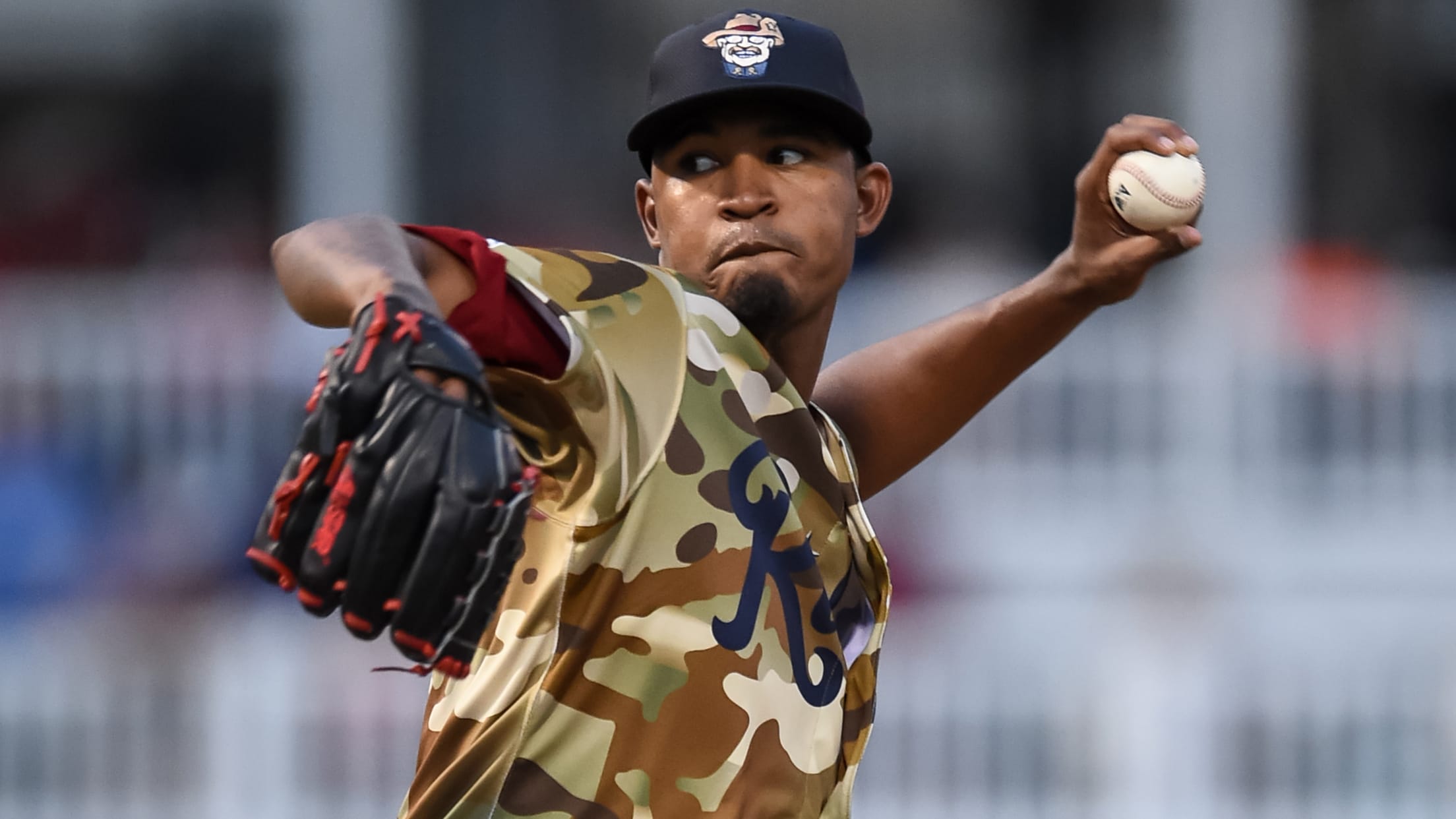 Double-A Frisco pitching coach Brian Shouse was confident he had the horses to get through Saturday night's doubleheader against Arkansas.He may not have expected both of his starters to go the distance. Yohander Méndez tossed the first complete game of his five-year career in the RoughRiders' 7-0 victory in the opener before Collin Wiles went
Frisco's Mendez takes no-hitter into seventh
Rangers No. 2 prospect records first win since season opener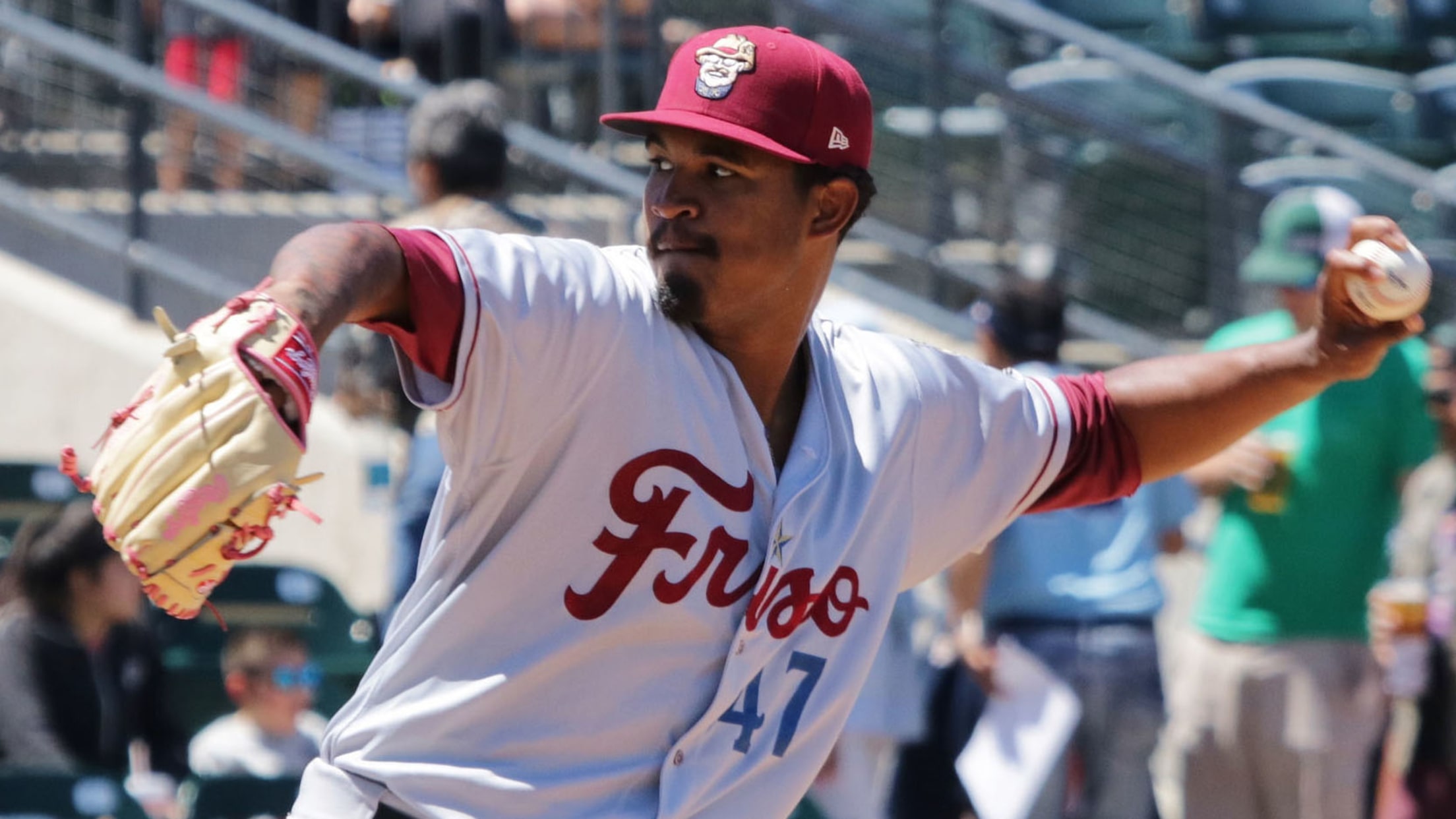 For batters to get a sense of what kind of night they are in for against Yohander Méndez, they need look no further than to see if he has early command of his fastball.On Friday night, there was little anyone could do against the left-hander.The Rangers' second-ranked prospect took a no-hitter
Mendez mows down Missions in 3-0 Riders win
Top Rangers prospect opens with six no-hit innings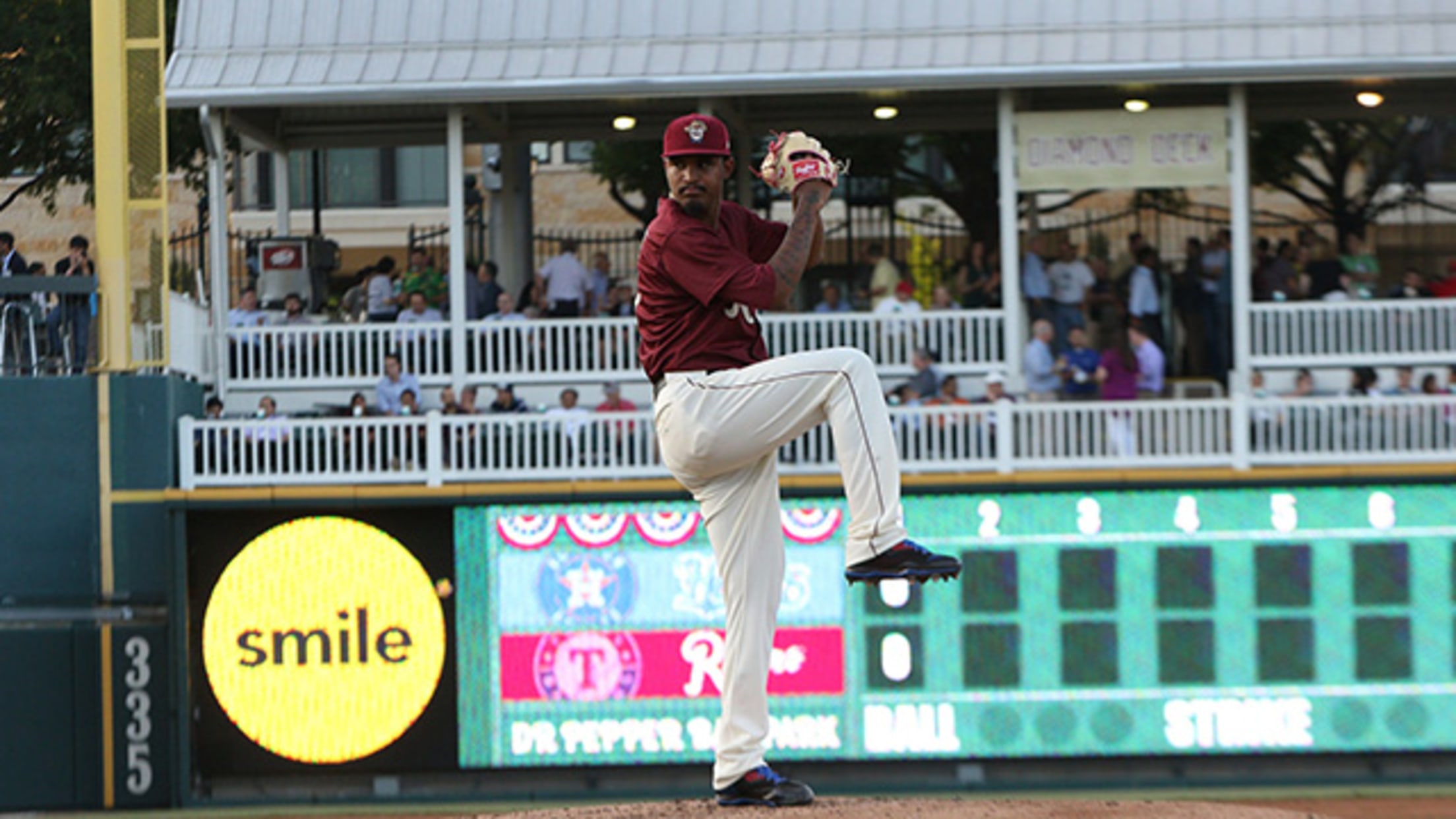 SAN ANTONIO, Texas (May 12, 2017) - Yohander Méndez shut out San Antonio over seven strong innings, sending the Frisco RoughRiders, the Double-A affiliate of the Texas Rangers, to a 3-0 win over the Missions Friday night at Nelson Wolff Municipal Stadium.BIG MOMENTS Yohander Mendez, the Rangers' top pitching prospect,
Mendez turns in longest RoughRiders start
Left-hander allows one hit, one unearned run over seven frames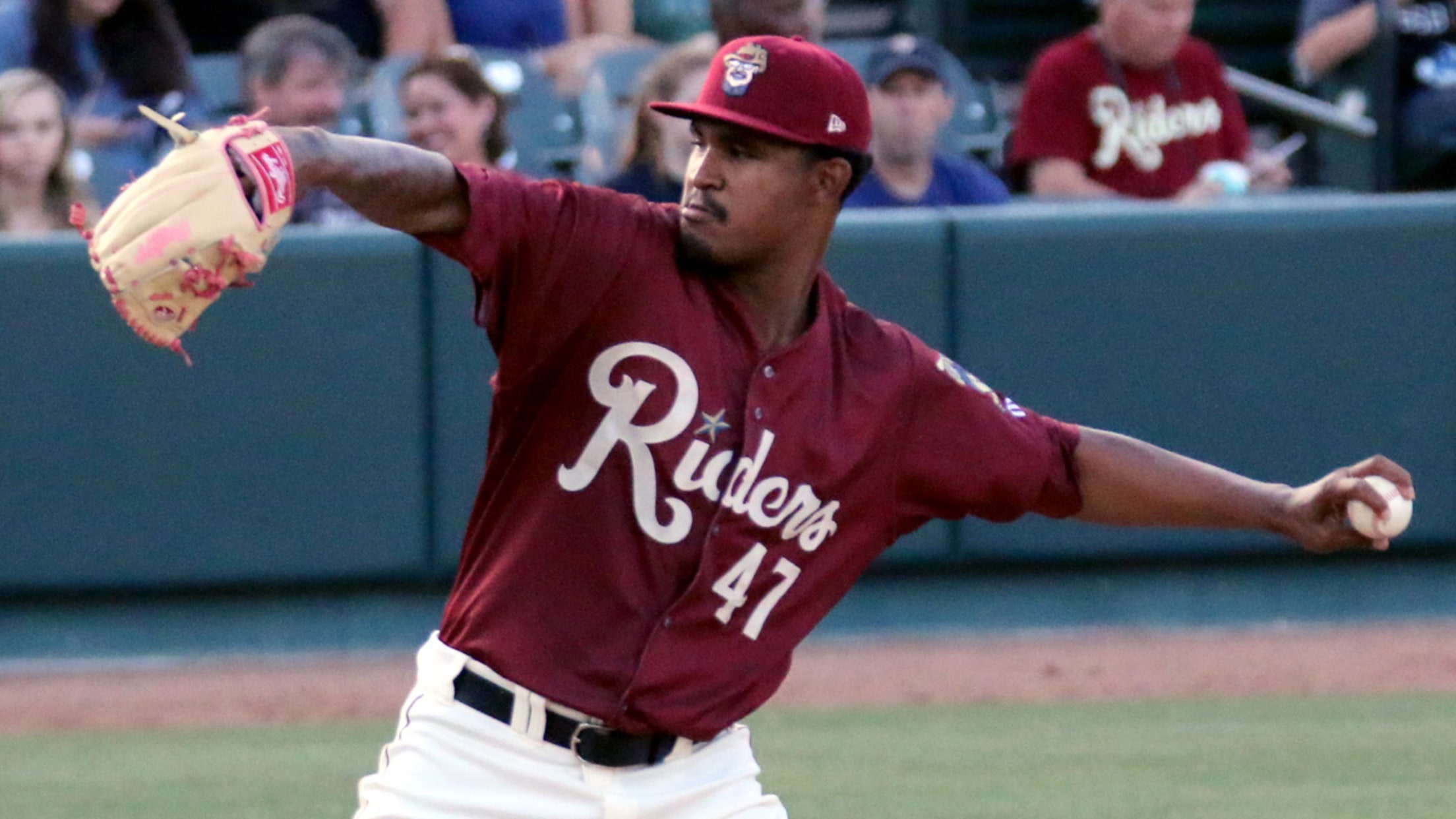 He was long gone from the mound by the time his game was decided, but Yohander Méndez established a rhythm that carried his team through Tuesday.Texas' No. 2 prospect went seven innings in his longest start of 2017, allowing one unearned run on one hit with seven strikeouts and Double-A
Mendez marvelous early as Riders top Missions in 12 innings
Yohander Mendez spectacular, Luis Mendez drives in go-ahead runs in 12th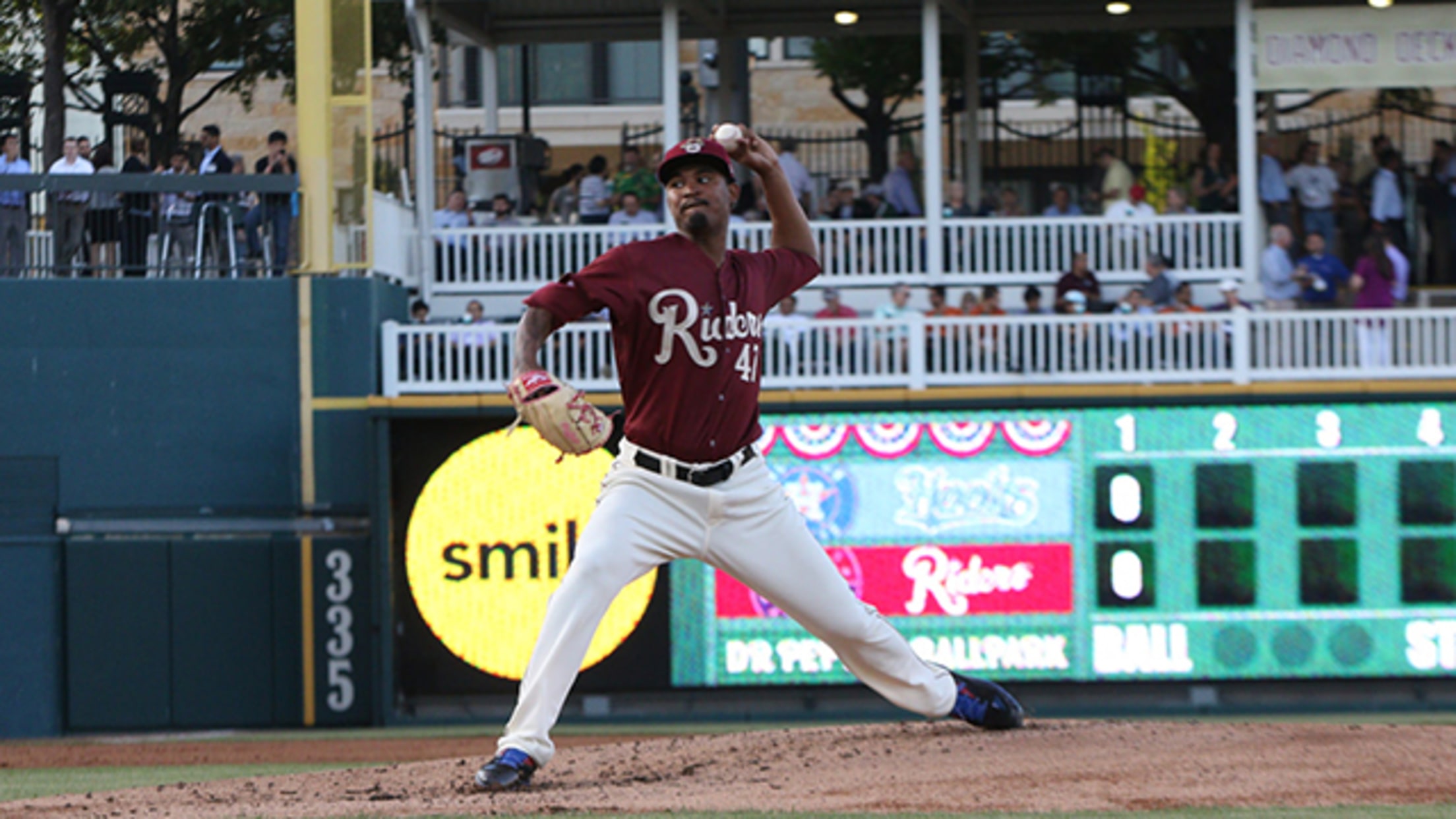 Rangers Prospect Primer: Taveras arrives
Teen outfielder ready for full year; young arms take on upper levels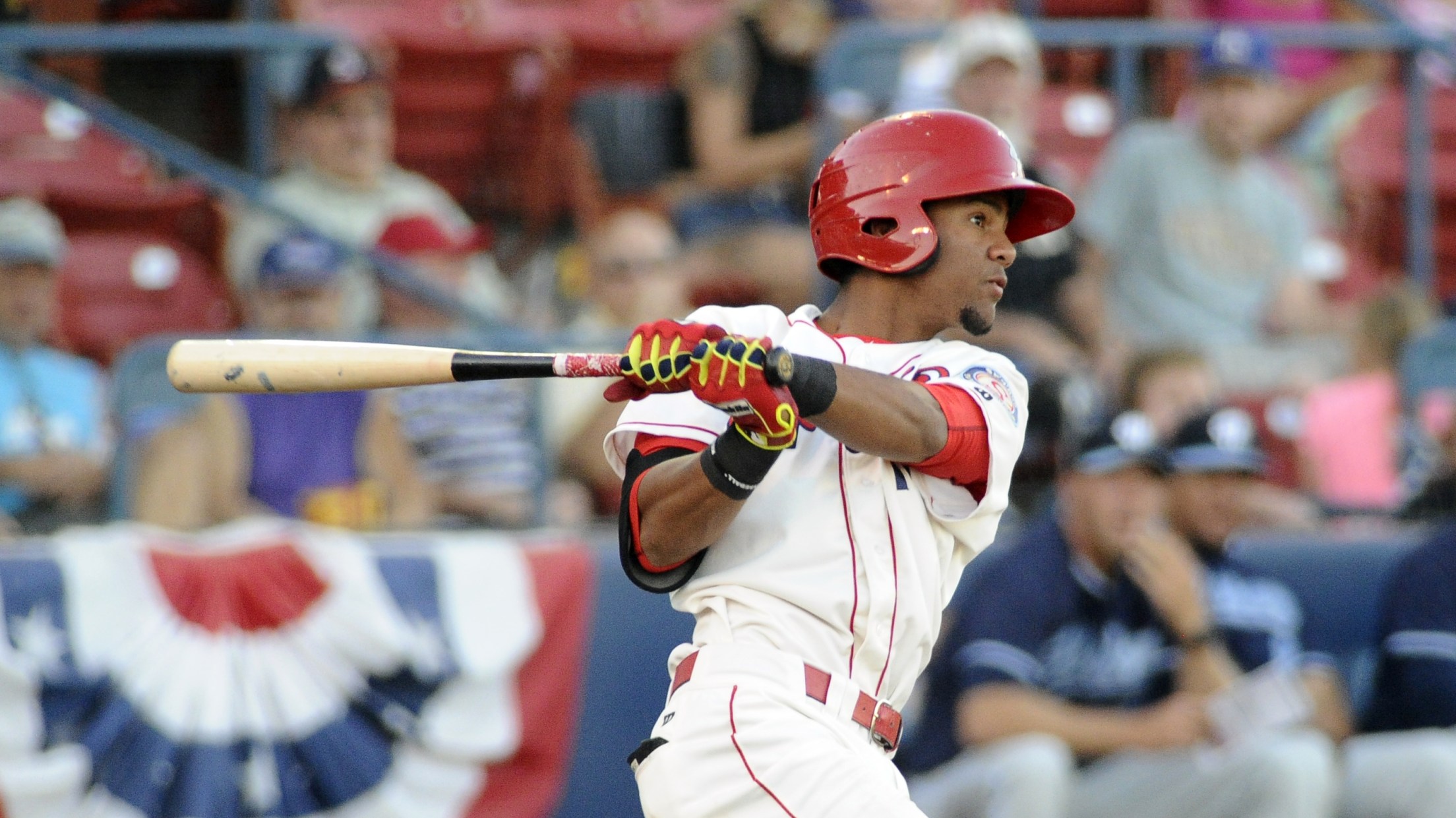 Some players are on the verge of stardom, others are entering a crucial phase of their development and still others are getting their first tastes of full-season ball. With the 2017 season approaching, MiLB.com takes a look at the most intriguing prospects from each MLB organization.Full-season debutant: Leody Taveras , OFTaveras,
RoughRiders unveil initial roster for 2017 season
Trio of talented arms back in Frisco, highly-touted prospect Jose Trevino joins Riders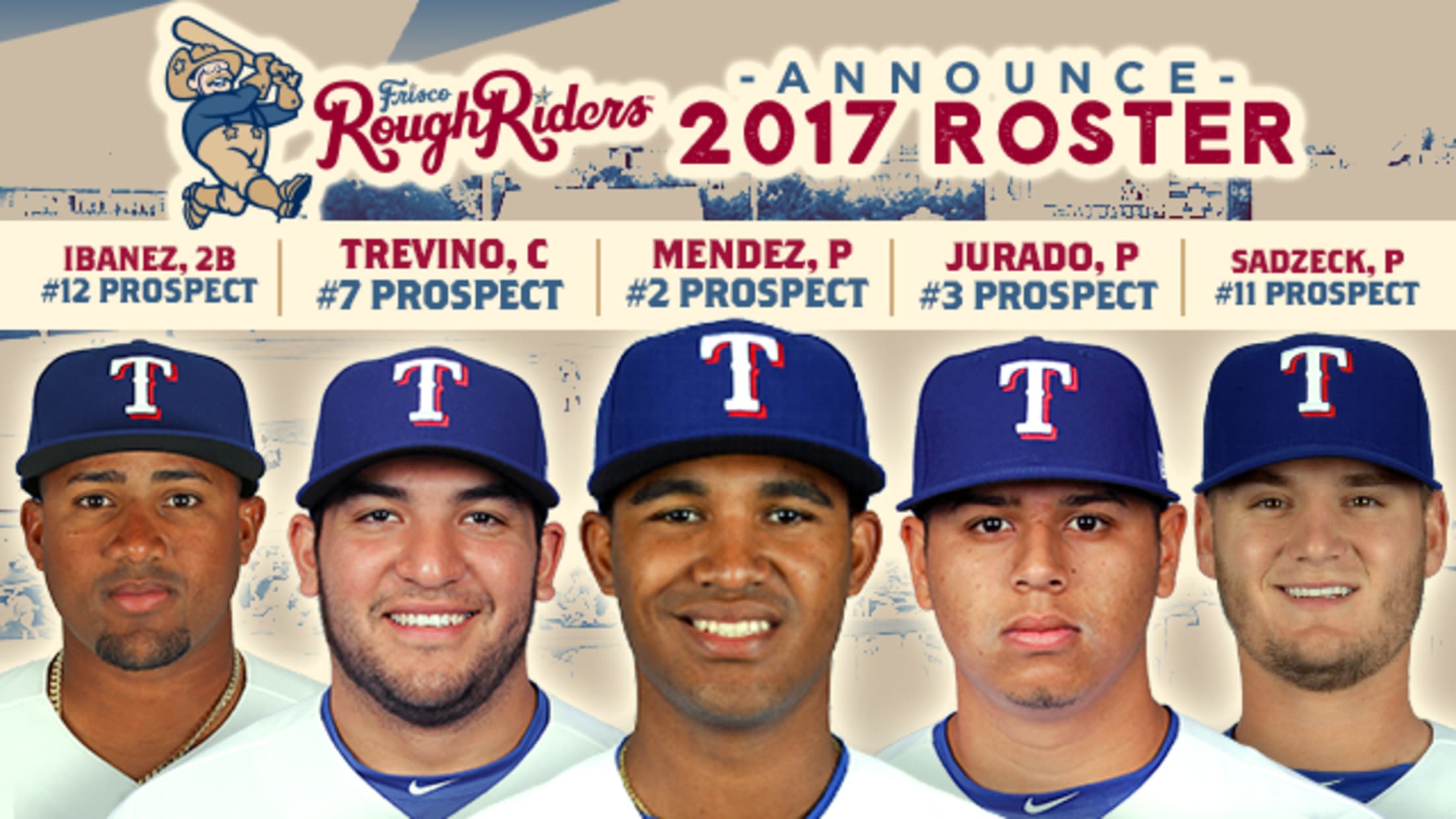 Farm System Rankings: Overall (30-21)
O'Neill emerges for Mariners; Angels begin rebuilding through Draft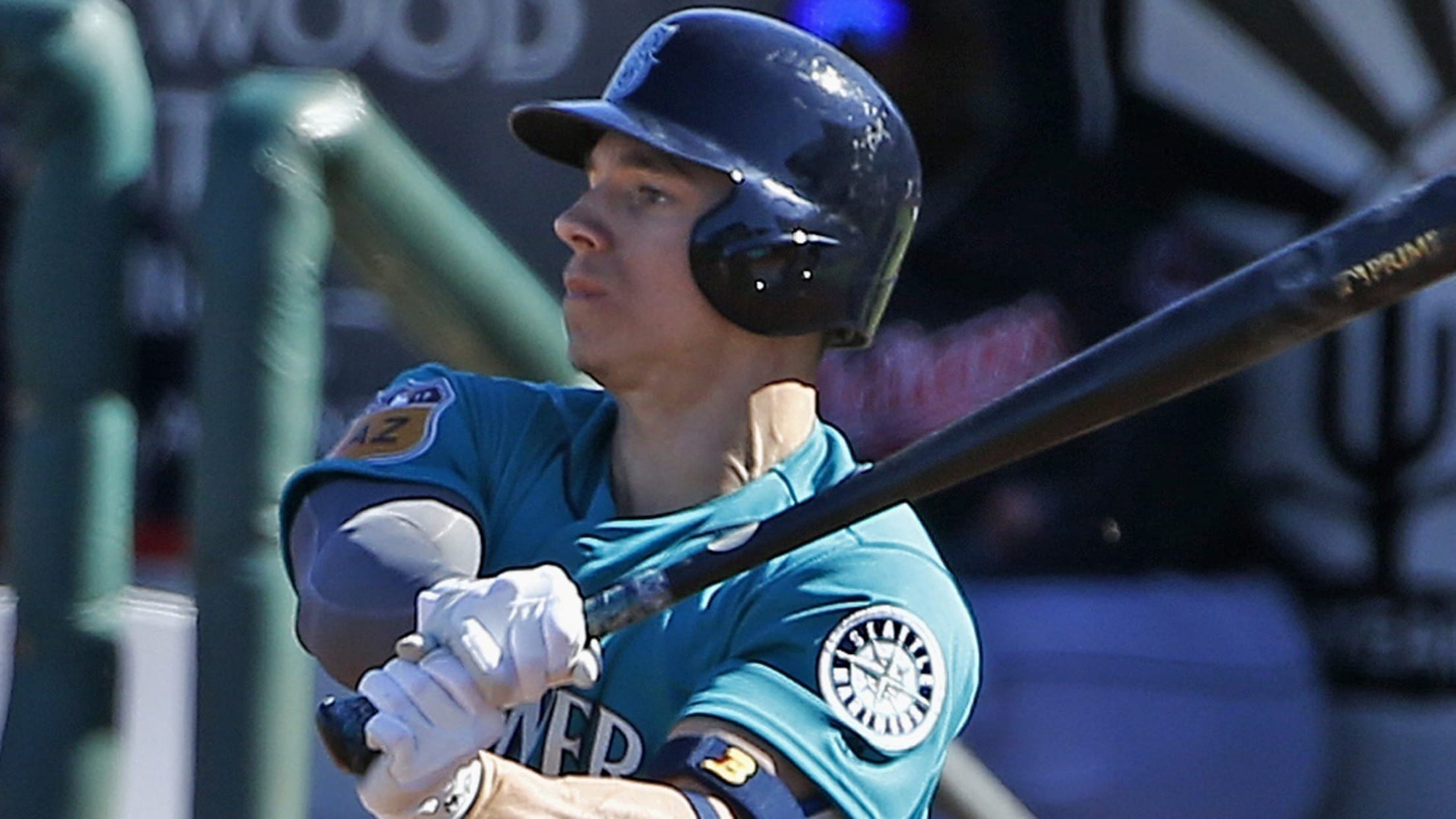 With Spring Training underway and the 2017 season almost upon us, MiLB.com has been looking at the state of all 30 farm systems and ranking them according to certain changing criterion with each edition. Our final series of rankings focuses on the overall quality and quantity of top talent in
2017 Prospect Projections: AL West rookies
Cotton should get the chance to crack Oakland's Opening Day rotation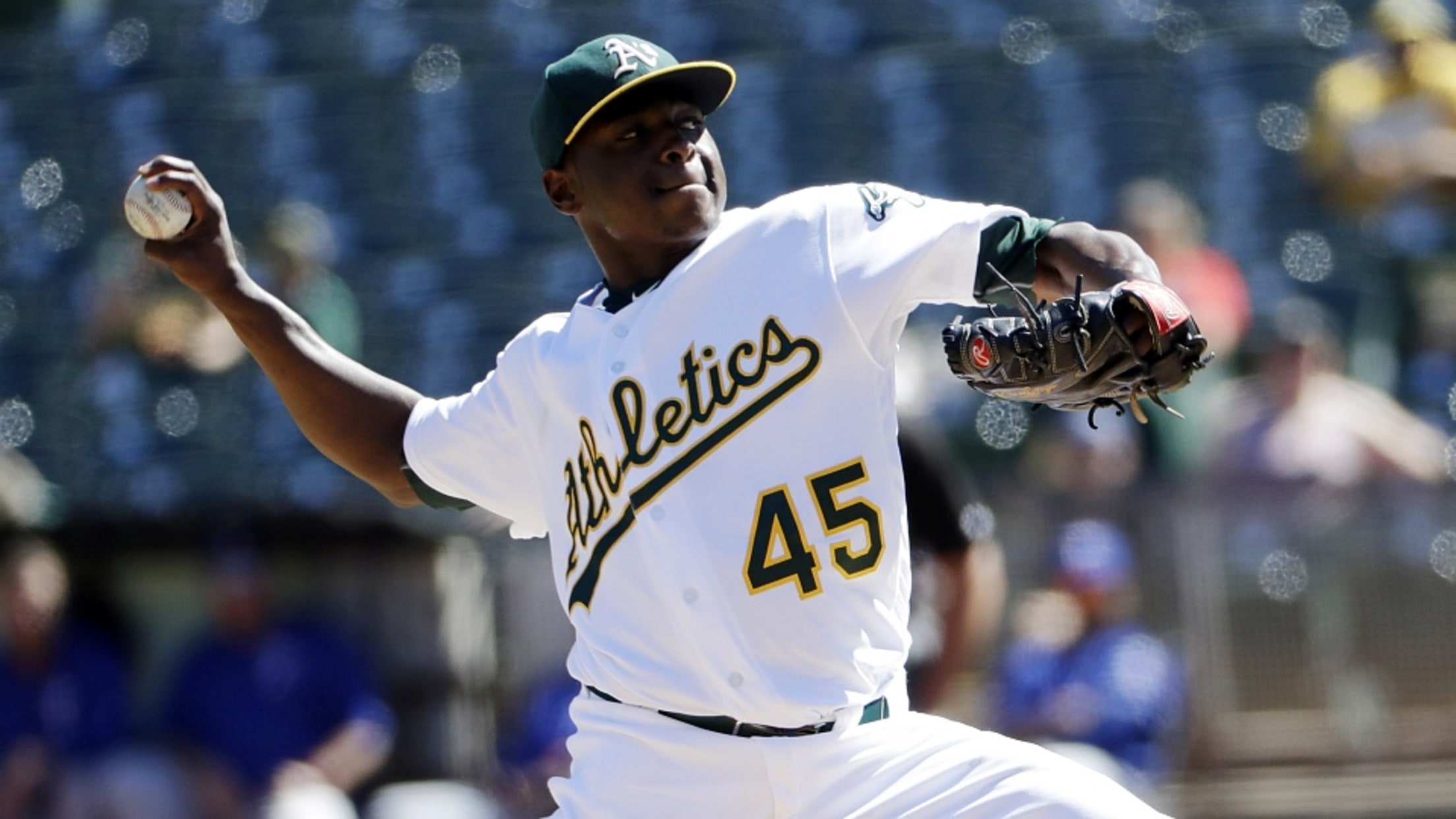 This is the fifth in a six-part series that uses FanGraphs' Steamer600 projections to look at how prospects would fare over a full Major League season. The system bases its forecast on 600 plate appearances for position players, 450 plate appearances for catchers, 200 innings for starting pitchers and 65