Aces' Widener picks up Pitcher of the Week
Arizona's third-ranked prospect recorded 14 K's over 11 innings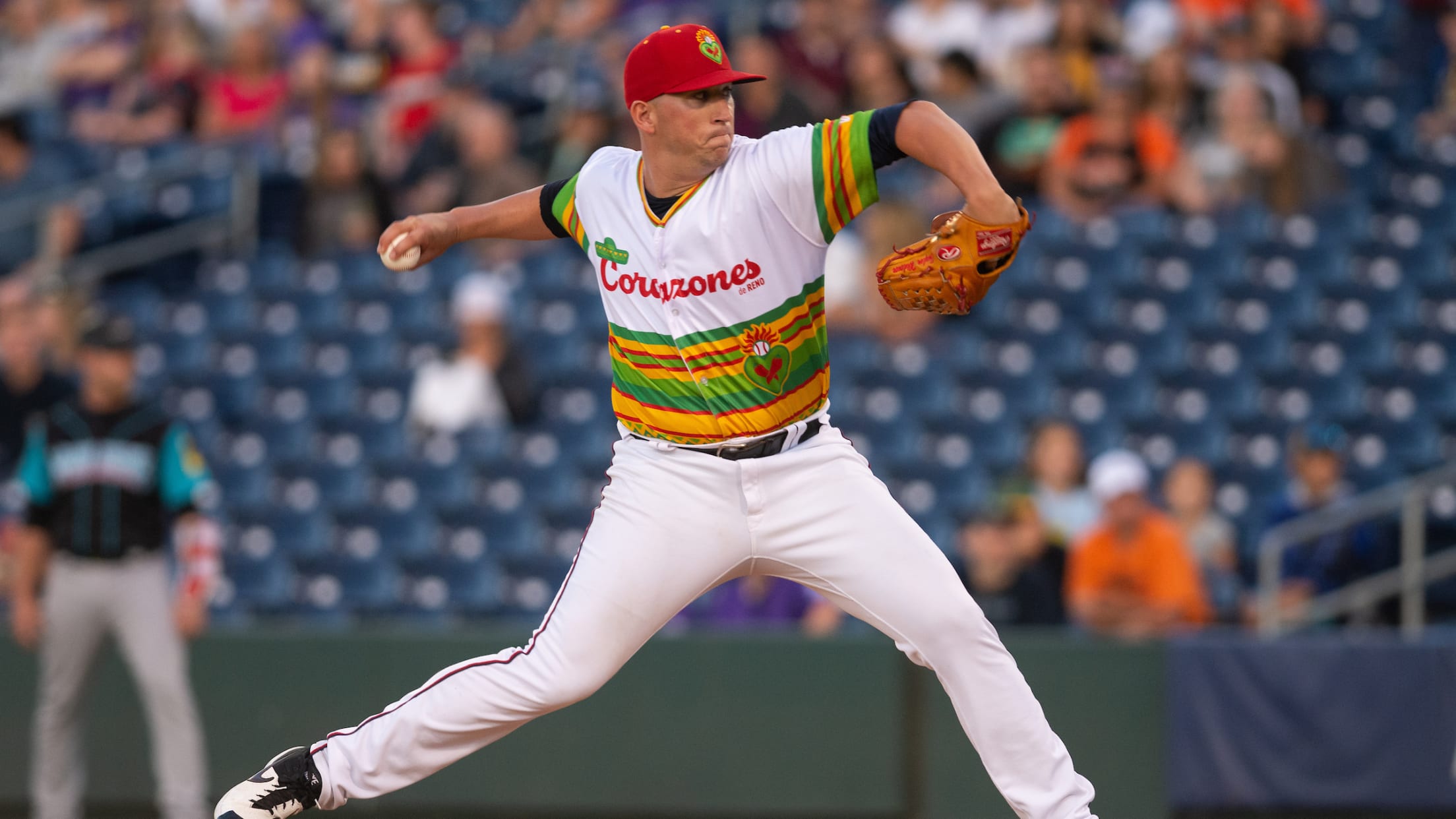 After three straight stellar seasons shot him up to Triple-A Reno to open 2019, Taylor Widener experienced some growing pains with the Aces as his ERA ballooned into the double digits on multiple occasions. As the All-Star break draws near, however, he appears to be correcting course on his early
Jays' Pannone receives 80-game suspension
Left-hander to sit out first half of season after positive drug test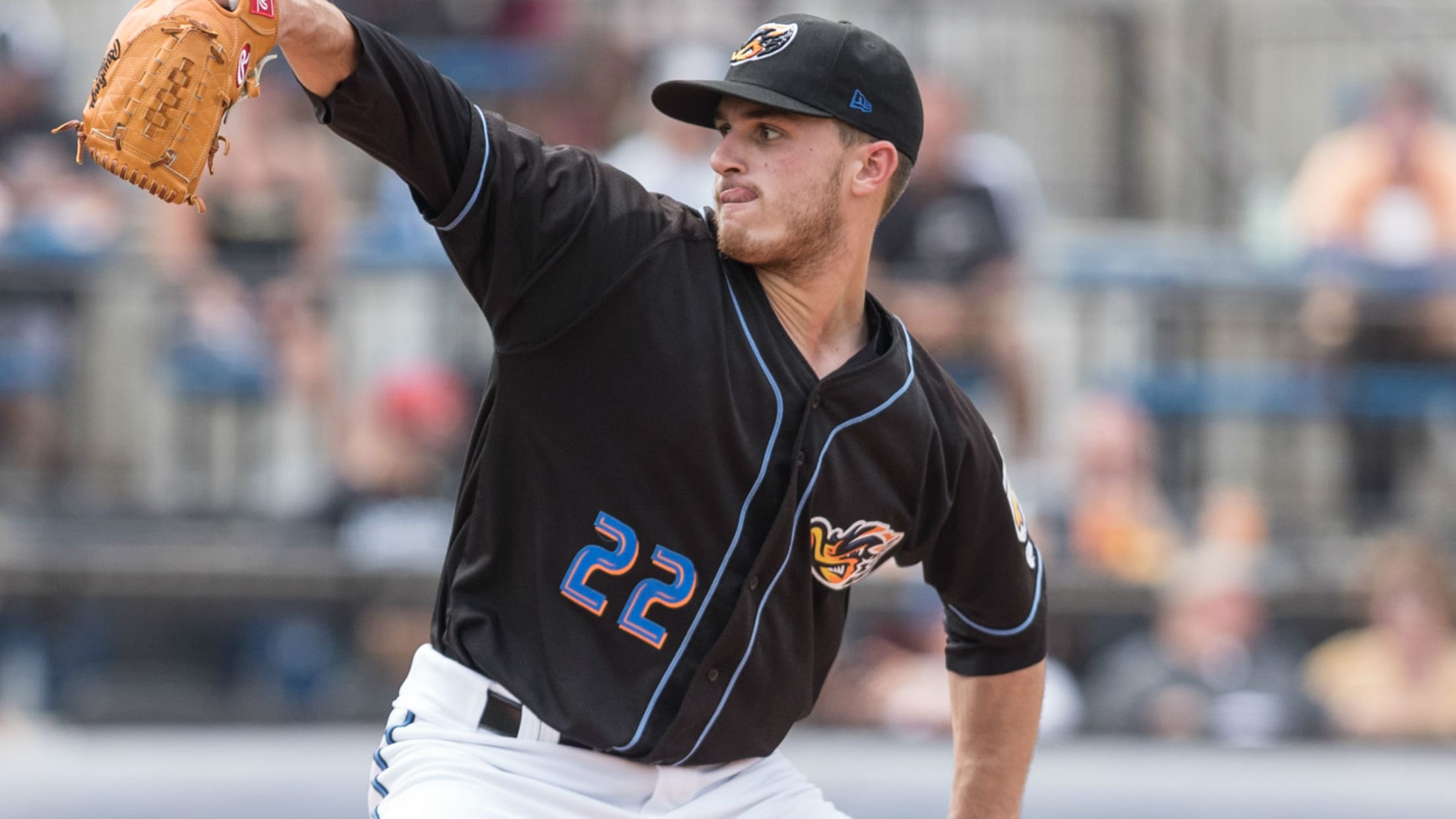 NEW YORK -- Blue Jays left-hander Thomas Pannone was suspended 80 games without pay for violating Major League Baseball's Joint Drug Prevention and Treatment Program, the Office of the Commisioner of Baseball announced Friday.The organization's 26th-ranked prospect received the ban after testing positive for Dehydrochlormethyltestosterone, a performance-enhancing substance.
Sands springs Squirrels with two-run shot, 4-2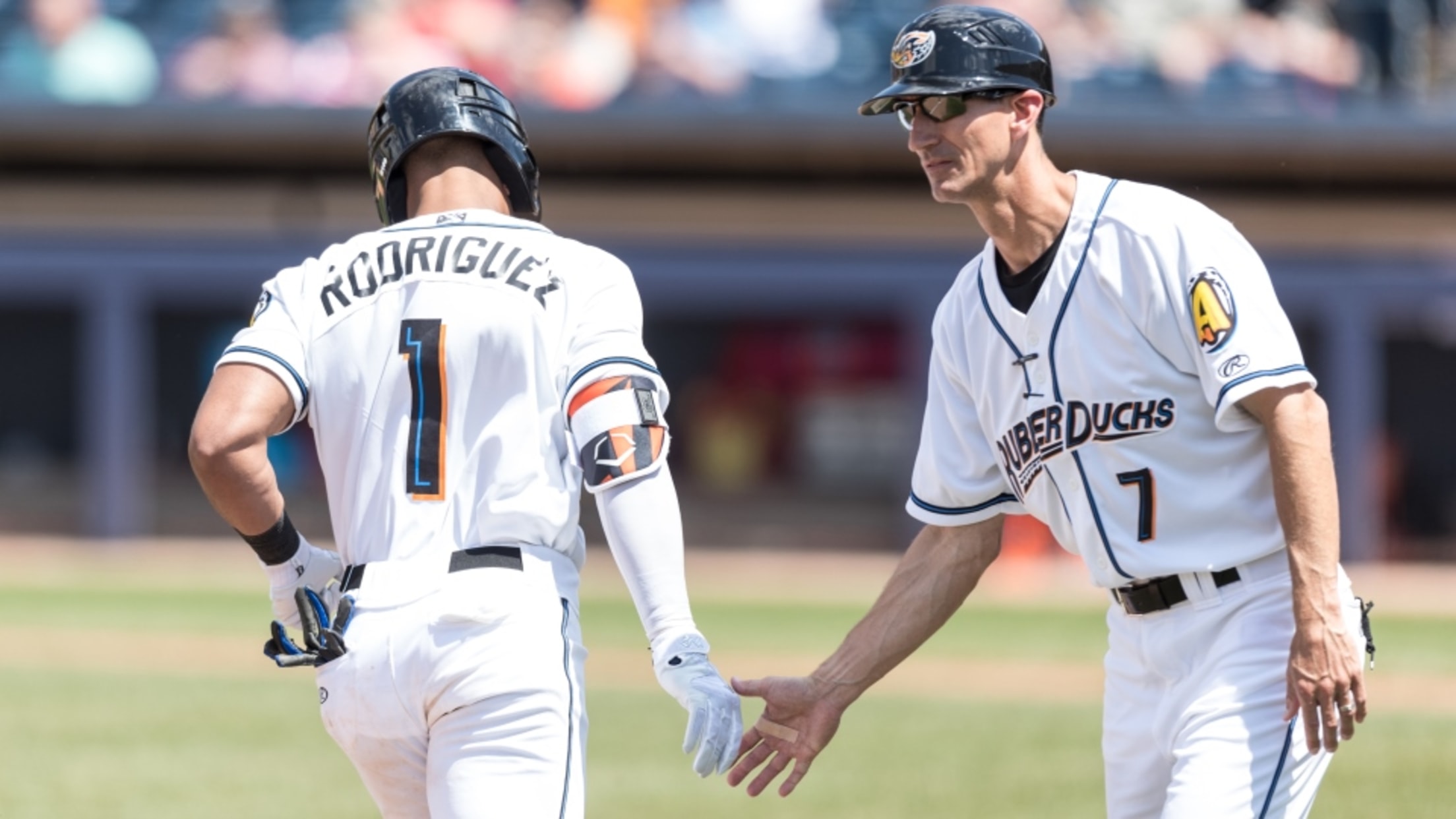 RubberDucks Game RecapFlying Squirrels 4 RubberDucks 2WP: Tyler Cyr (4-1) LP: Neil Holland (3-1) Save: None SummaryRichmond's Jerry Sands hit a two-run home run, breaking a tie game in the top of the ninth to lead the Flying Squirrels over the RubberDucks 4-2 Sunday at Canal Park.
Bradley's extra effort evaporates Baysox, 8-6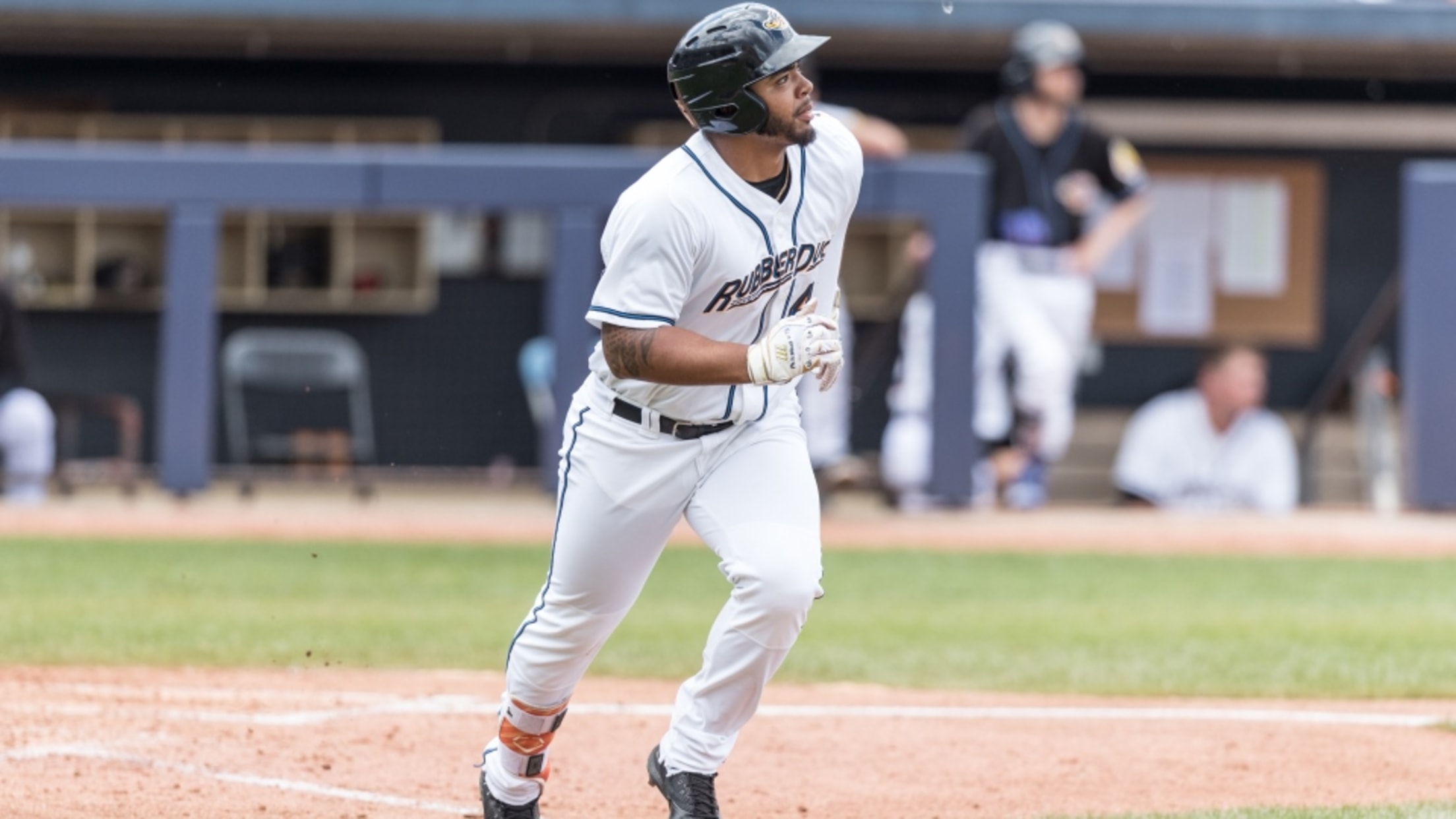 RubberDucks Game RecapRubberDucks 8 Baysox 6WP: Thomas Pannone (4-1) LP: Matthew Grimes (3-7) Save: Cameron Hill (5)SummaryAkron's Bobby Bradley homered, tripled and doubled, and Joe Sever was a perfect-4-4, as the RubberDucks edged the Bowie Baysox, 8-6, before a sellout crowd of 8,391 fans at Canal Park in Akron, Ohio.
Bradley bombards Erie with 3 bombs, 10-4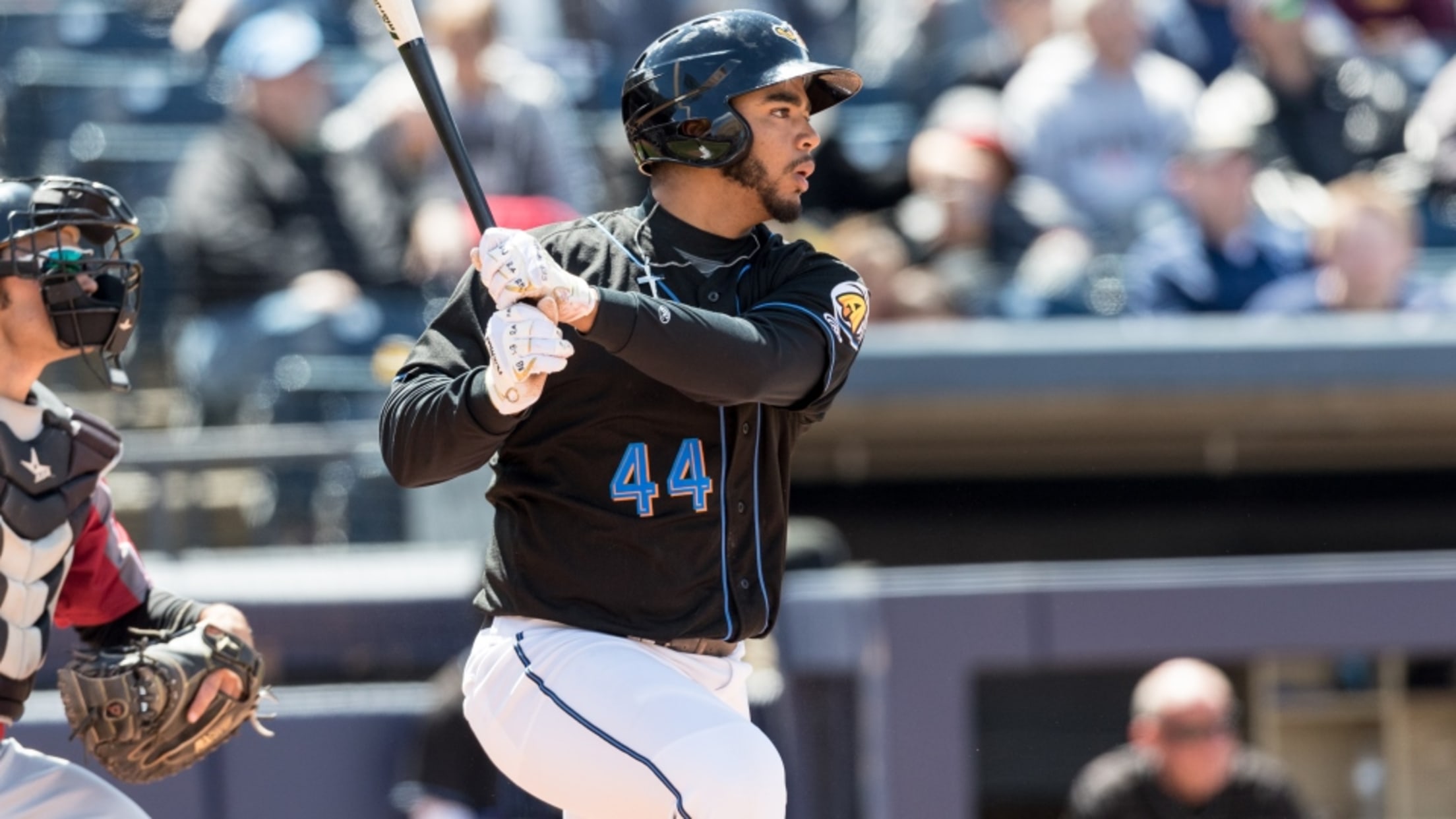 RubberDucks Game RecapRubberDucks 10 SeaWolves 4WP: Robbie Aviles (4-1) LP: Jairo Labourt (1-1) Save: noneSummaryAkron's Bobby Bradley enjoyed a career-night by slugging three home runs and driving in seven RBI, including a pivotal three-run homer in the seventh, as the RubberDucks came from behind to beat the Erie SeaWolves, 10-4,
Luigi Rodriguez hits three-run homer, Ducks win 4-2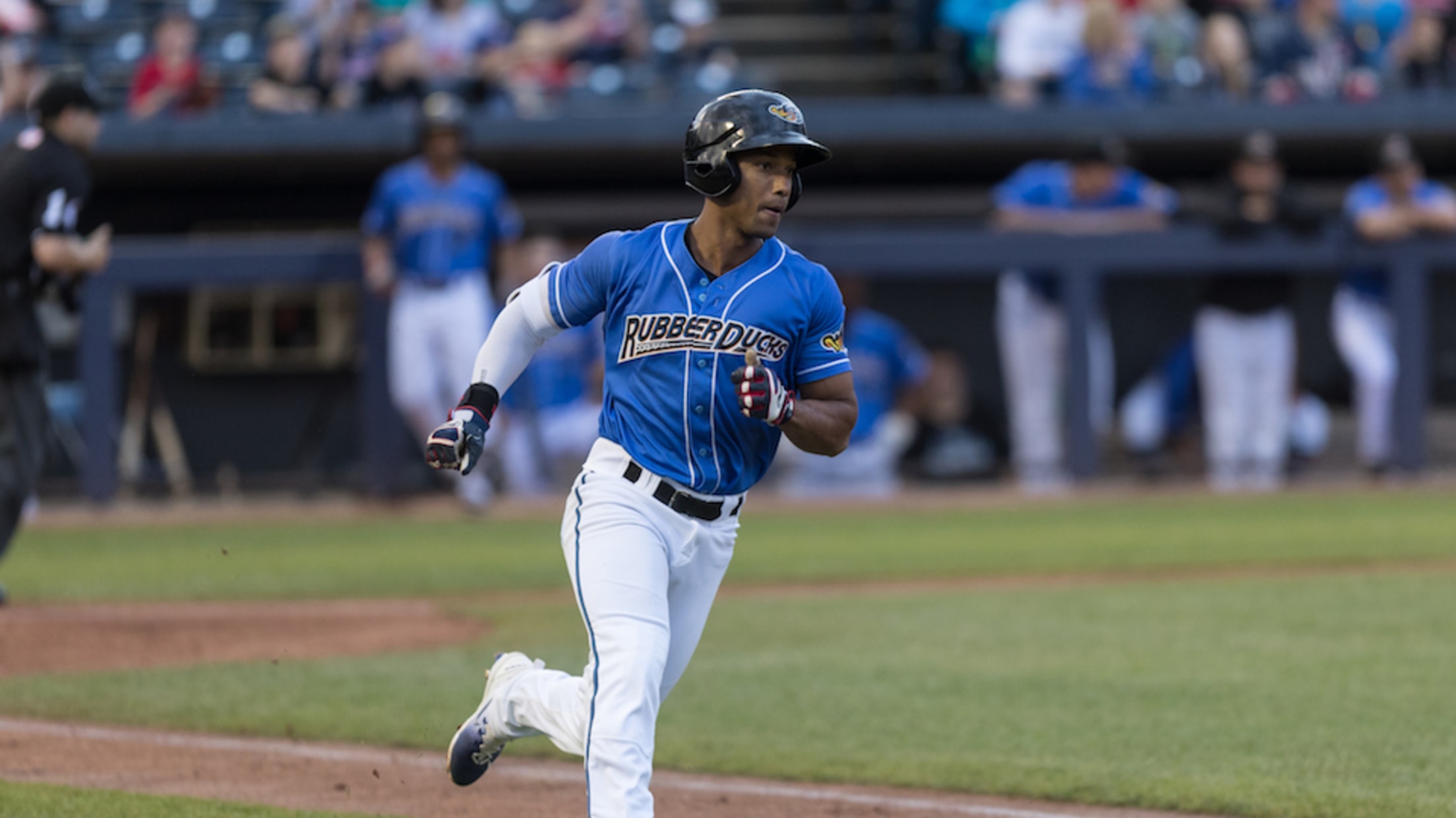 RubberDucks Game RecapRubberDucks 4 Fightin Phils 2WP: Thomas Pannone (3-1) LP: Drew Anderson (5-3) Save: David Speer (3) SummaryLuigi Rodriguez plated three and starter Thomas Pannone worked 6.1 innings, allowing only one run, helping Akron avoid the sweep to beat the Reading Fightin Phils 4-2 Thursday night at FirstEnergy Stadium.
Hero Haase homers again, Ducks win 5-3
RubberDucks Game RecapRubberDucks 5 Sea Dogs 3WP: Mitch Brown (1-1) LP: Taylor Grover (1-2) Save: Cameron Hill (3)SummaryAkron's Eric Haase belted a solo homer, and Tyler Krieger followed with an inside-the-parker, in the eighth inning Friday night as the RubberDucks rallied for a 5-3 victory over the Portland Sea Dogs
Pannone pitches great through 6.2, but Ducks fall 4-3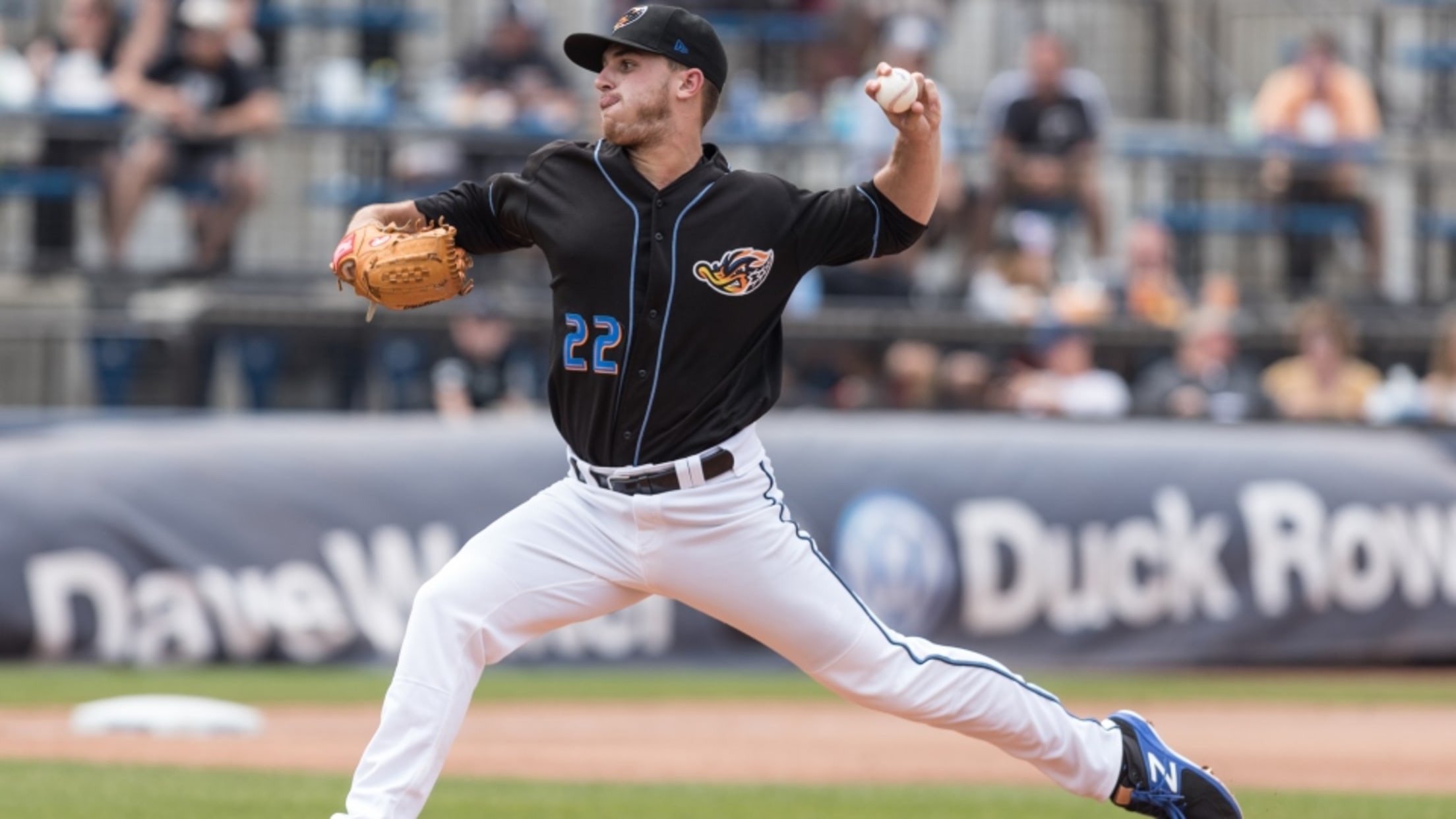 RubberDucks Game RecapFightin Phils 4 RubberDucks 3WP: Drew Anderson (4-2) LP: Leandro Linares (0-1) Save: Colton Murray (2)SummaryBobby Bradley drove in two runs and socked his eighth home run of the year, but Akron's defense kept Reading in the game, falling 4-3 Sunday at Canal Park.
Ducks doom Curve with Haase double, win 2-0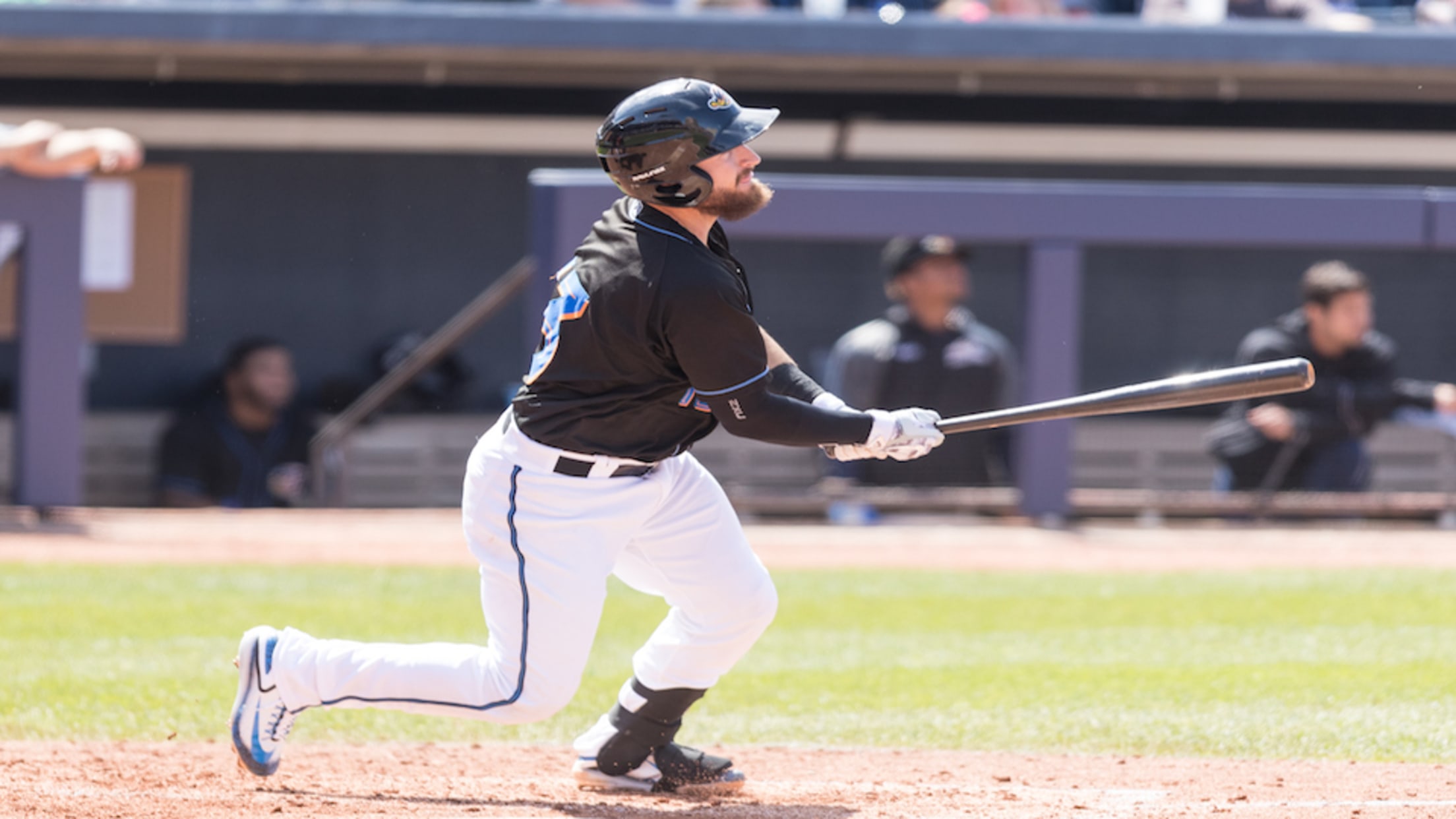 RubberDucks Game RecapRubberDucks 2 Curve 0WP: Thomas Pannone (1-1) LP: Brandon Waddell (0-2) Save: Neil Holland (3) SummaryAkron's Eric Haase belted a two-run double in the sixth inning, and three RubberDucks pitchers combined on a four-hit shutout, in a 2-0 win over the Altoona Curve Thursday afternoon at PNG Field in
Pannone dominates in Double-A debut
Indians southpaw extends scoreless streak to 33 1/3 innings
Driving from Lynchburg, Virginia, to Akron, Ohio, Thomas Pannone took time to reflect on the season he's had so far."I took a moment to soak it in a bit," the Cleveland left-hander said. "I was thankful for the opportunity the Indians have given me. It's pretty awesome that I got
Bradley's thunder strikes Trenton, Ducks win 4-3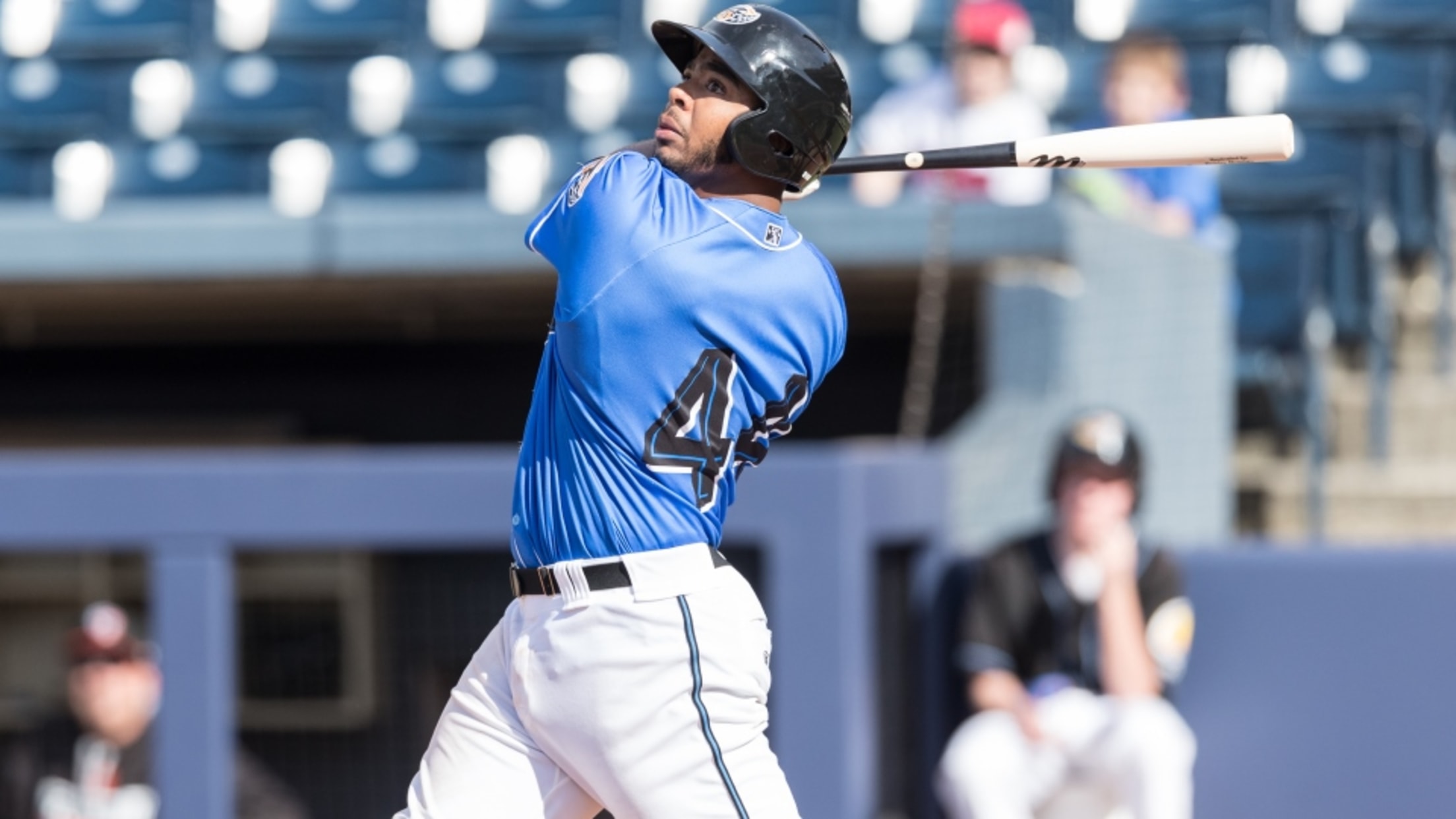 RubberDucks Game RecapRubberDucks 4 Thunder 3WP: Neil Holland (2-0) LP: Caleb Frare (0-1) Save: noneSummaryAkron's Bobby Bradley slugged a clutch, two-run home run in the 8th inning Monday night, leading the RubberDucks to a 4-3 victory over the Trenton Thunder in the opener of a three-game series Monday night at Canal
Pannone Named League Player of the Month
Recently-promoted lefty will start for Double-A Akron tonight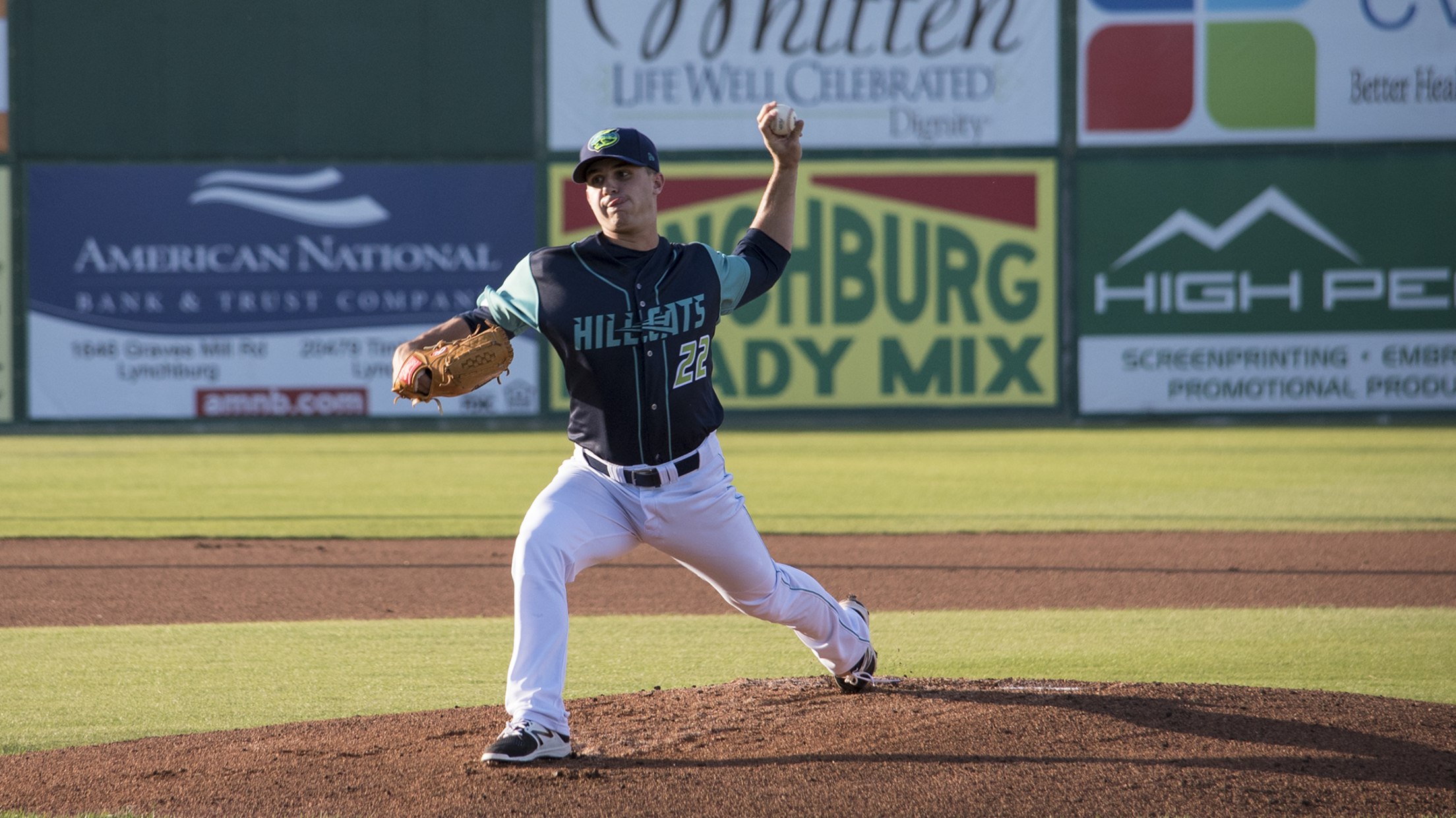 Thomas Pannone has been named Carolina League Player of the Month for April, as announced by the Minor League Baseball office Monday afternoon.Pannone, who was recently promoted to Double-A Akron, made four starts in April and allowed just seven hits in 20 2/3 innings. The only run he surrendered was unearned, while
MiLB announces April Players of the Month
Each winner will receive an award from Minor League Baseball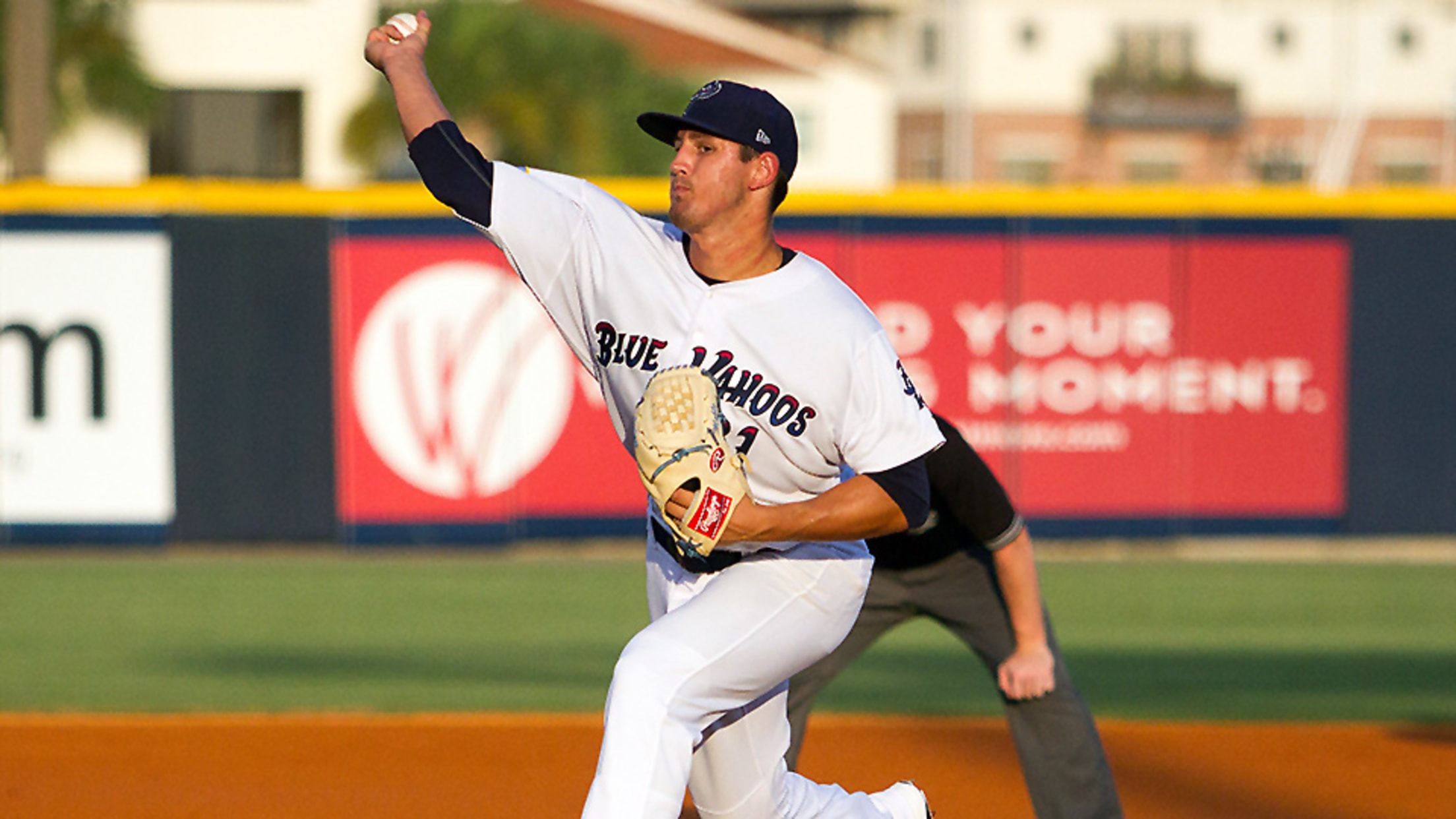 ST. PETERSBURG, Fla. -- Minor League Baseball today announced the Player of the Month Award winners for each of the 10 full season leagues for the month of April. Each winner will receive an award from Minor League Baseball in recognition of the honor.Durham Bulls (Rays) third baseman Patrick Leonard
Lynchburg's Pannone extends scoreless streak
Indians lefty prospect hasn't surrendered a run in 18 2/3 innings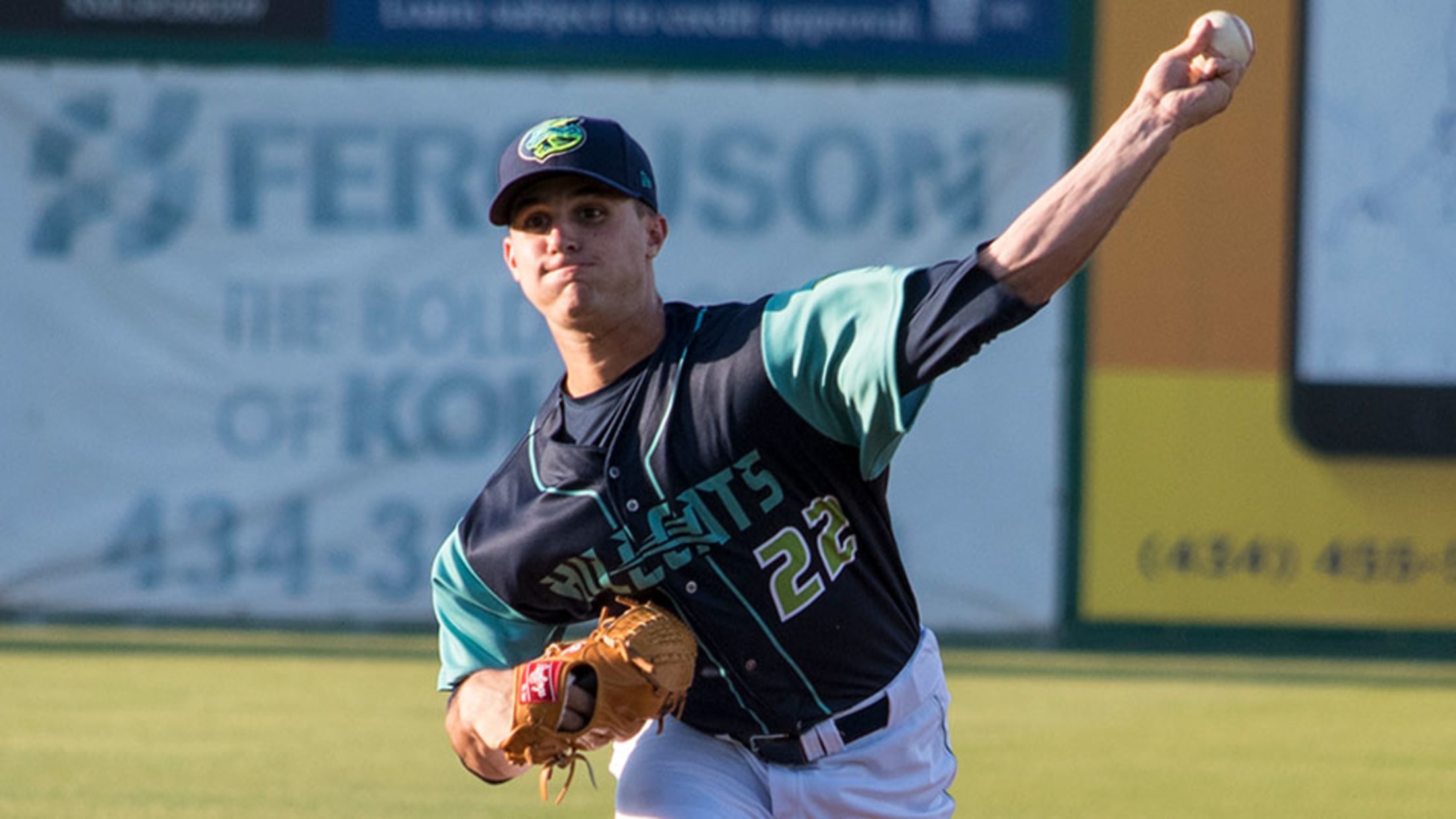 For a while Monday evening, it appeared rain would force Thomas Pannone to wait for the chance to build on his fantastic start to 2017."I went through my whole routine and everything I do on a game day when I'm starting, and they told us it was going to be
Pannone's Dominance Leads to 5-0 Win
Pannone strikes out at least eight for fourth time in five outings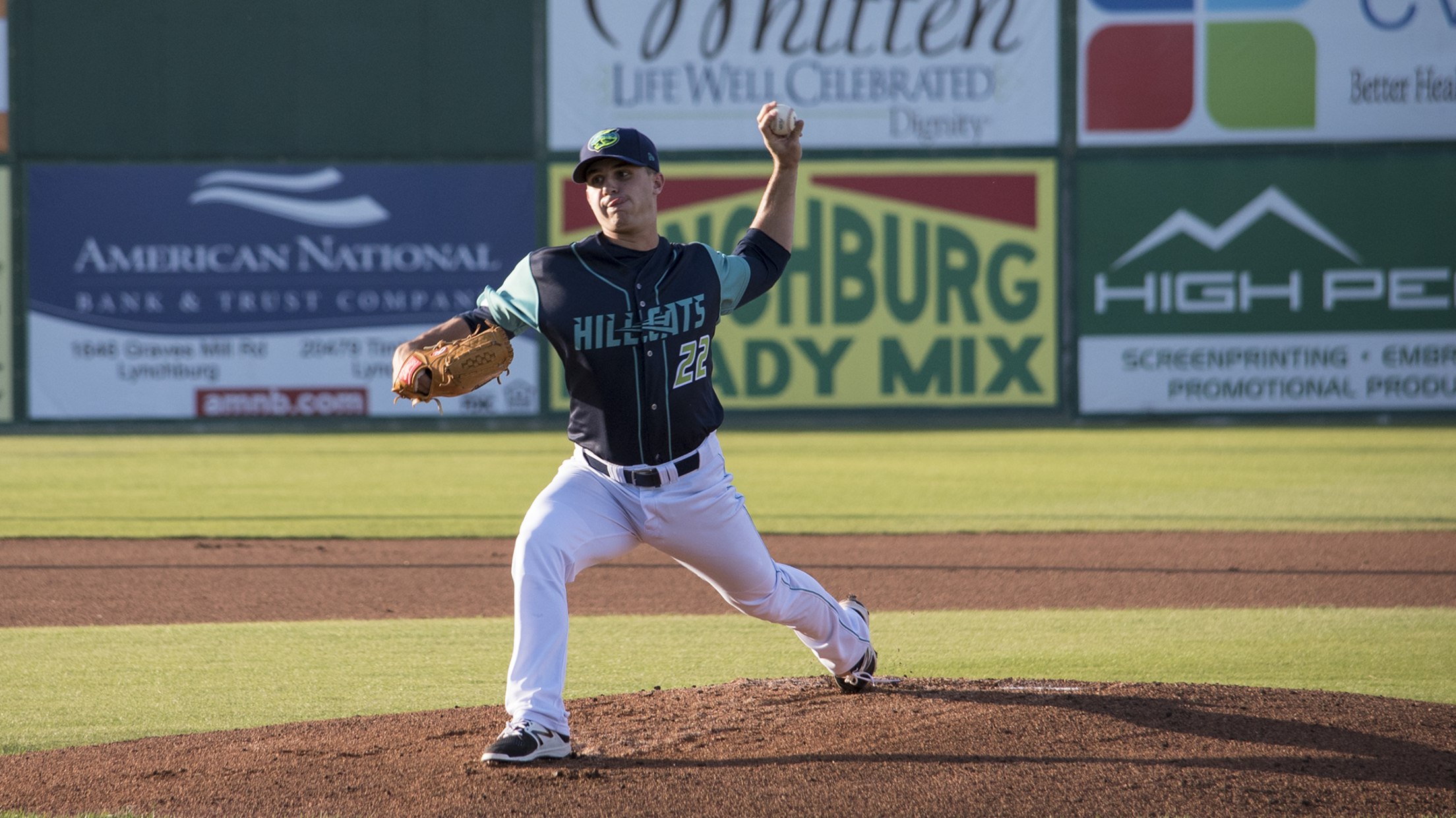 Thomas Pannone held Winston-Salem to only three baserunners while striking out eight batters in seven innings to start Lynchburg's second combined shutout of the season in a 5-0 victory Monday night at City Stadium. The offense supplied five runs on 11 hits, which included four doubles, a triple and two home
Big Inning Gives Salem 6-2 Win
Pannone has not allowed an earned run in 20 2/3 innings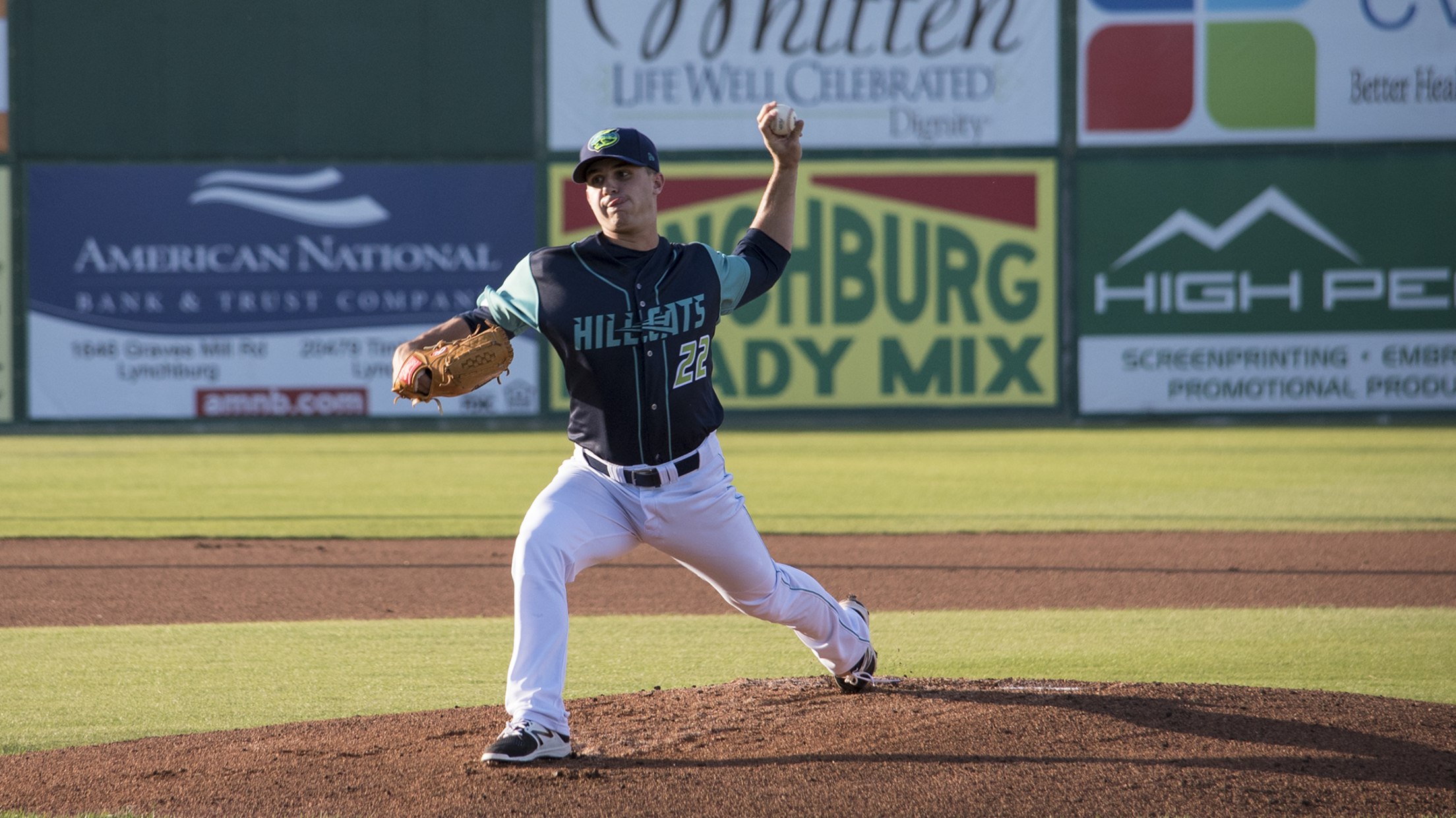 Hillcats Sweep Doubleheader at Carolina
Stellar pitching shuts down Mudcats offense over 14 innings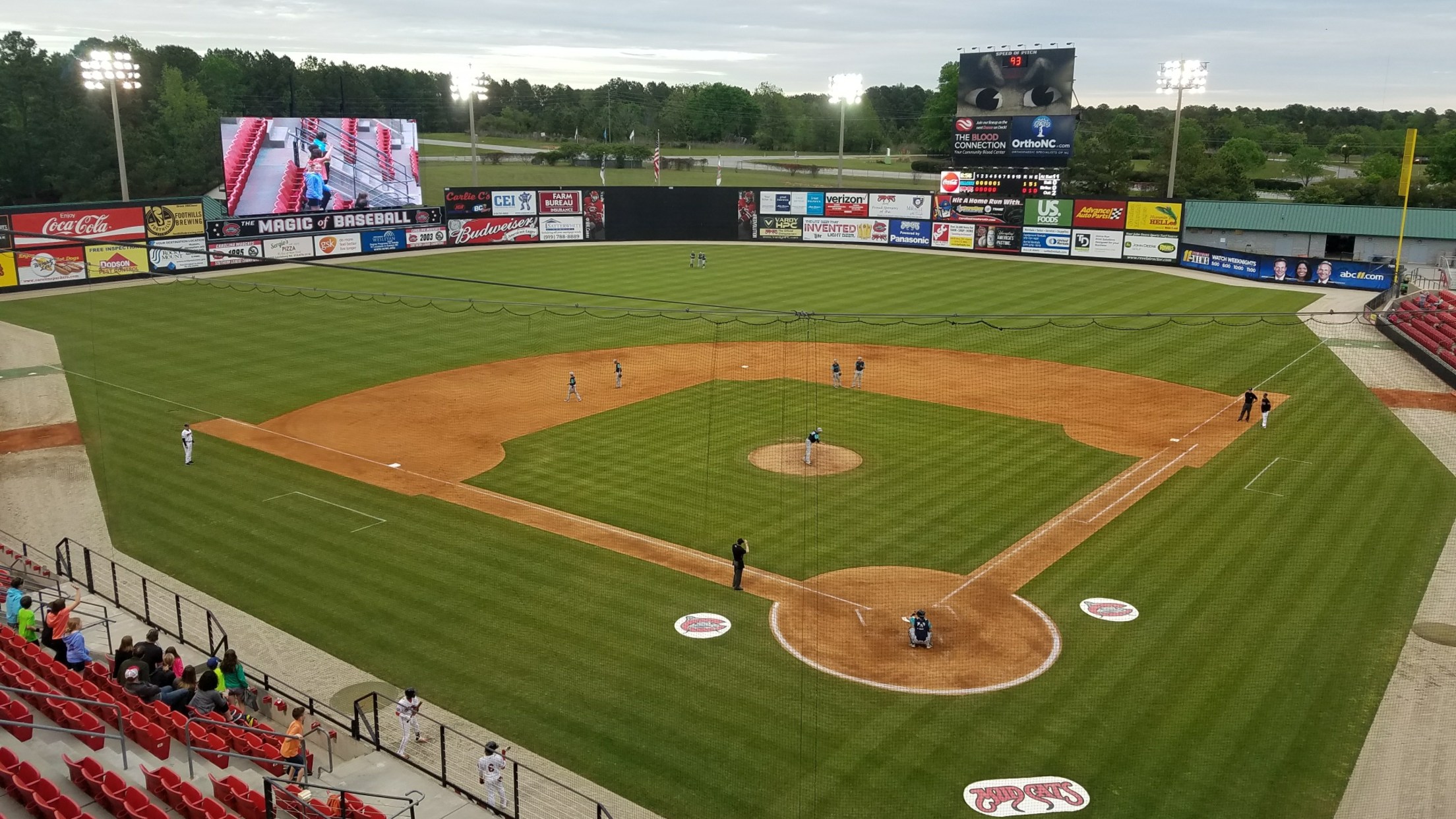 Mendoza's Big Hit Sends 'Cats to 4-1 Win
Lynchburg claims series finale against Salem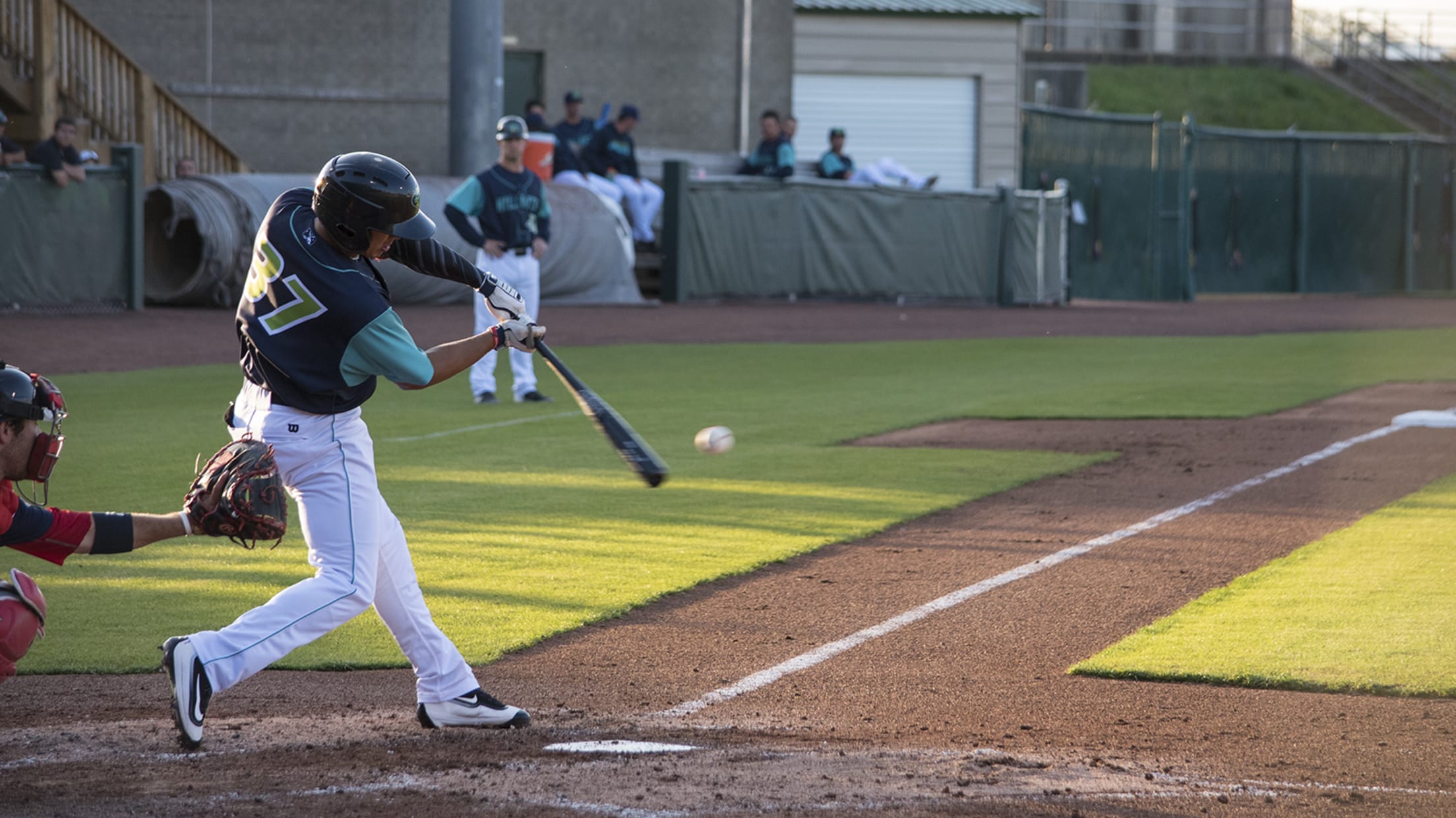 Pannone Shines, But Late Rally Beats 'Cats, 2-1
Myrtle Beach plates a run in each of the last two innings