Rays' Olmedo-Barrera among five suspended
Veteran Bastardo out for 2018; three DSL players receive bans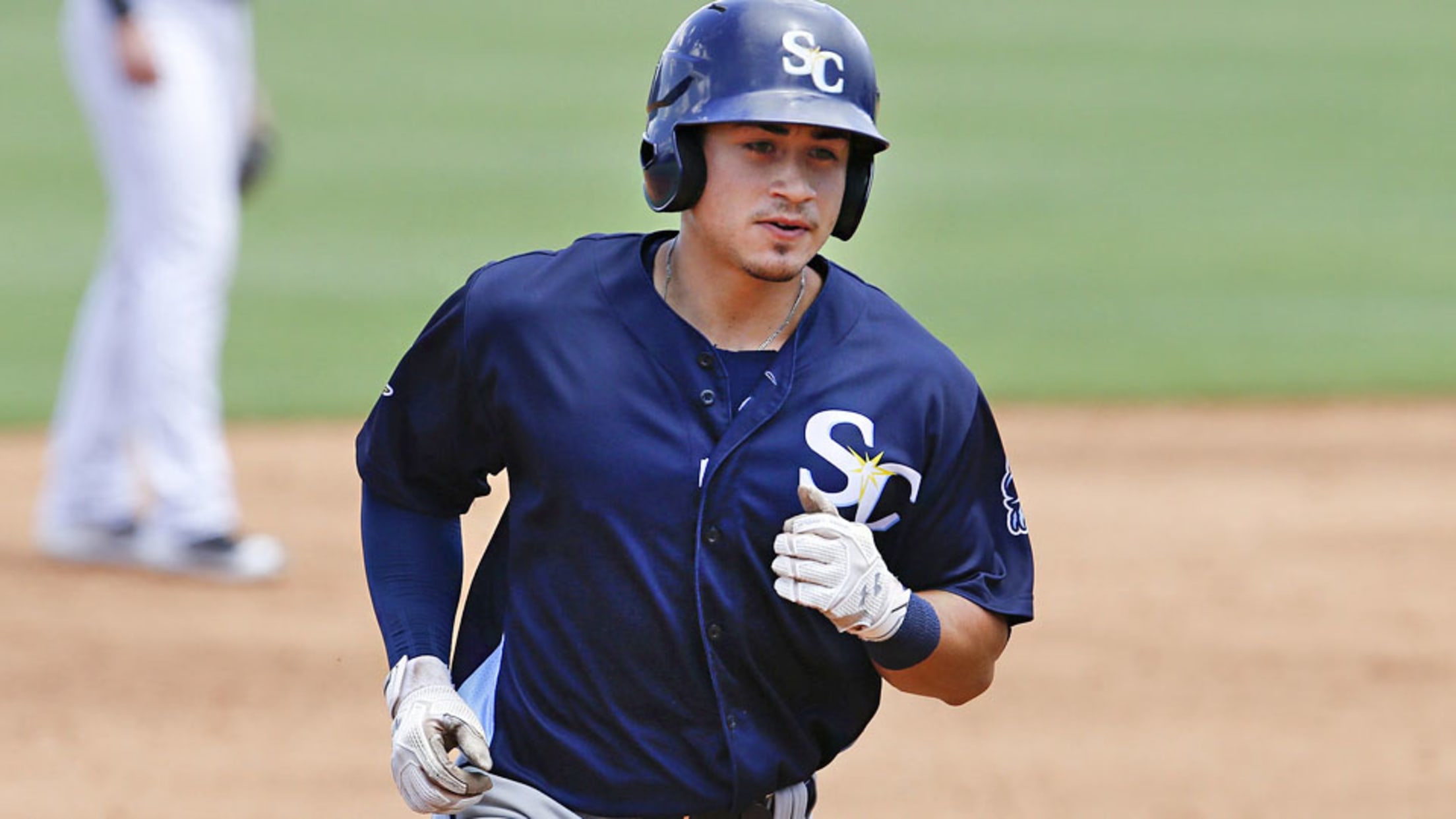 Rays Minor League outfielder David Olmedo-Barrera and veteran pitcher Antonio Bastardo were among five players suspended for drug-related violations on Friday, MLB said.Seattle's Yeisel De Los Santos, Atlanta's Joselin Vallejo and the Cubs' Saul Vazquez all received 72-game suspensions in the Dominican Summer League for their positive tests.
Jays walk off Crabs 2-1
Five Stone Crabs notch multiple hits in defeat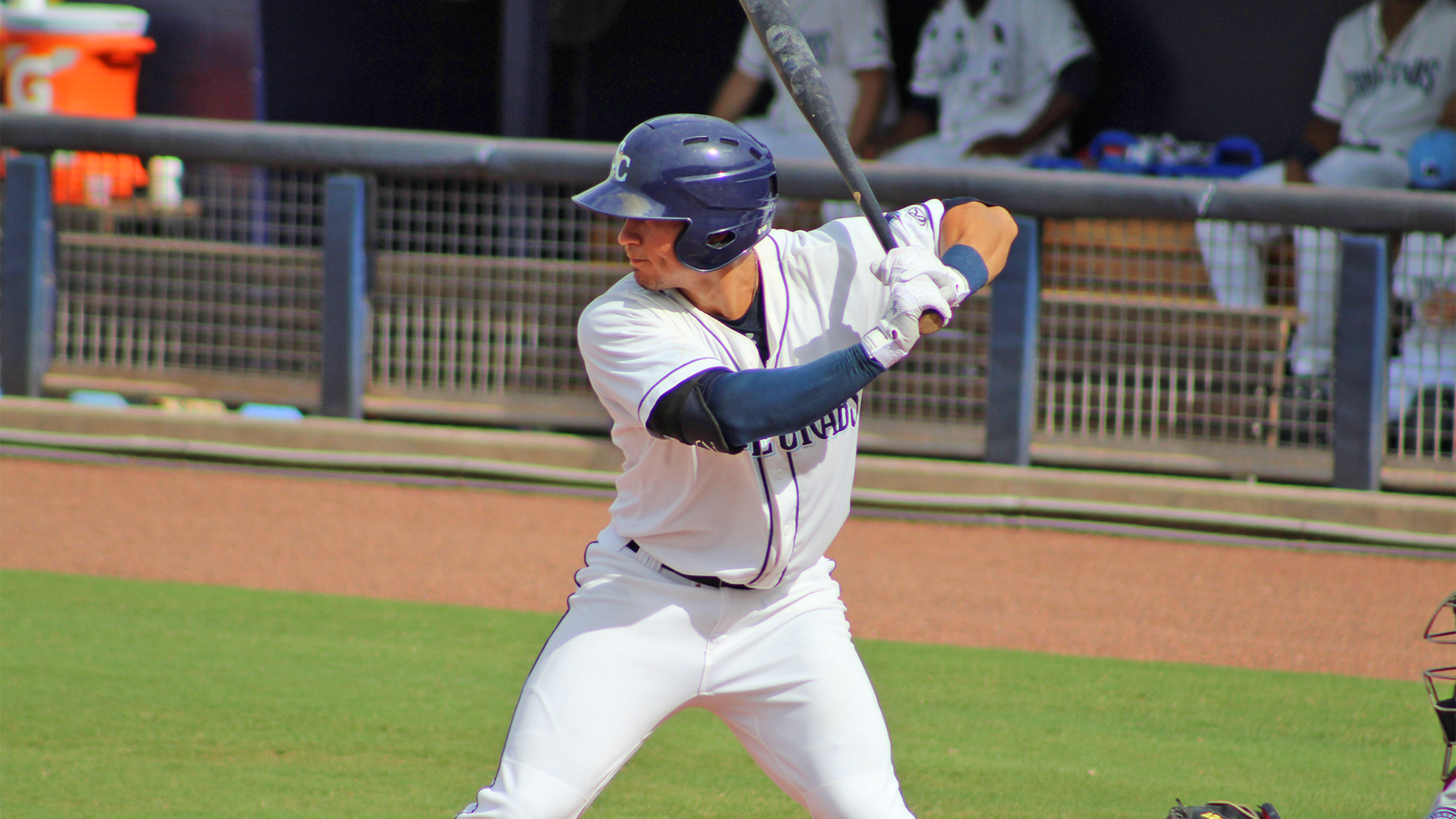 DUNEDIN, Fla. (June 12, 2018) - Five Stone Crabs notched multiple hits Tuesday, but the Dunedin Blue Jays walked off the Stone Crabs 2-1 at Dunedin Stadium.With the game tied 1-1 entering the bottom of the ninth, Dunedin (27-32) got singles from Kevin Smith and Nash Knight before Kacy Clemens
Stone Crabs fall 2-1 in rain-shortened opener in Daytona
David Olmedo-Barrera homers in loss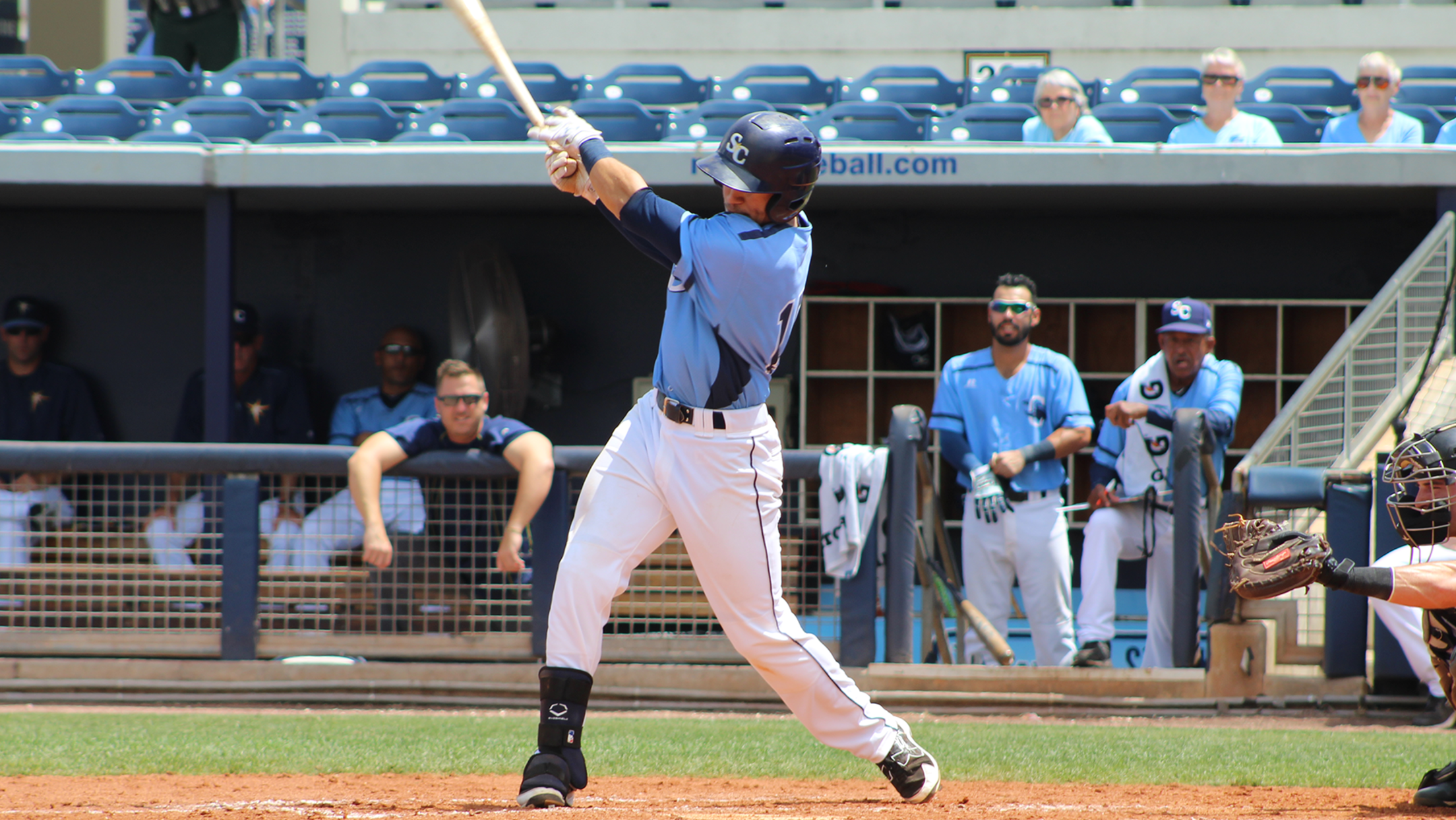 DAYTONA, Fla. (April 9, 2018) - David Olmedo-Barrera homered but the Stone Crabs fell 2-1 in a rain-shortened six inning game against the Daytona Tortugas at Jackie Robinson Ballpark Monday night.With no score in the bottom of the third, Charlotte starter Willy Ortiz walked the bases loaded with two outs.
Stone Crabs come up short 4-3 on Opening Night
Four players pick up multiple hits in loss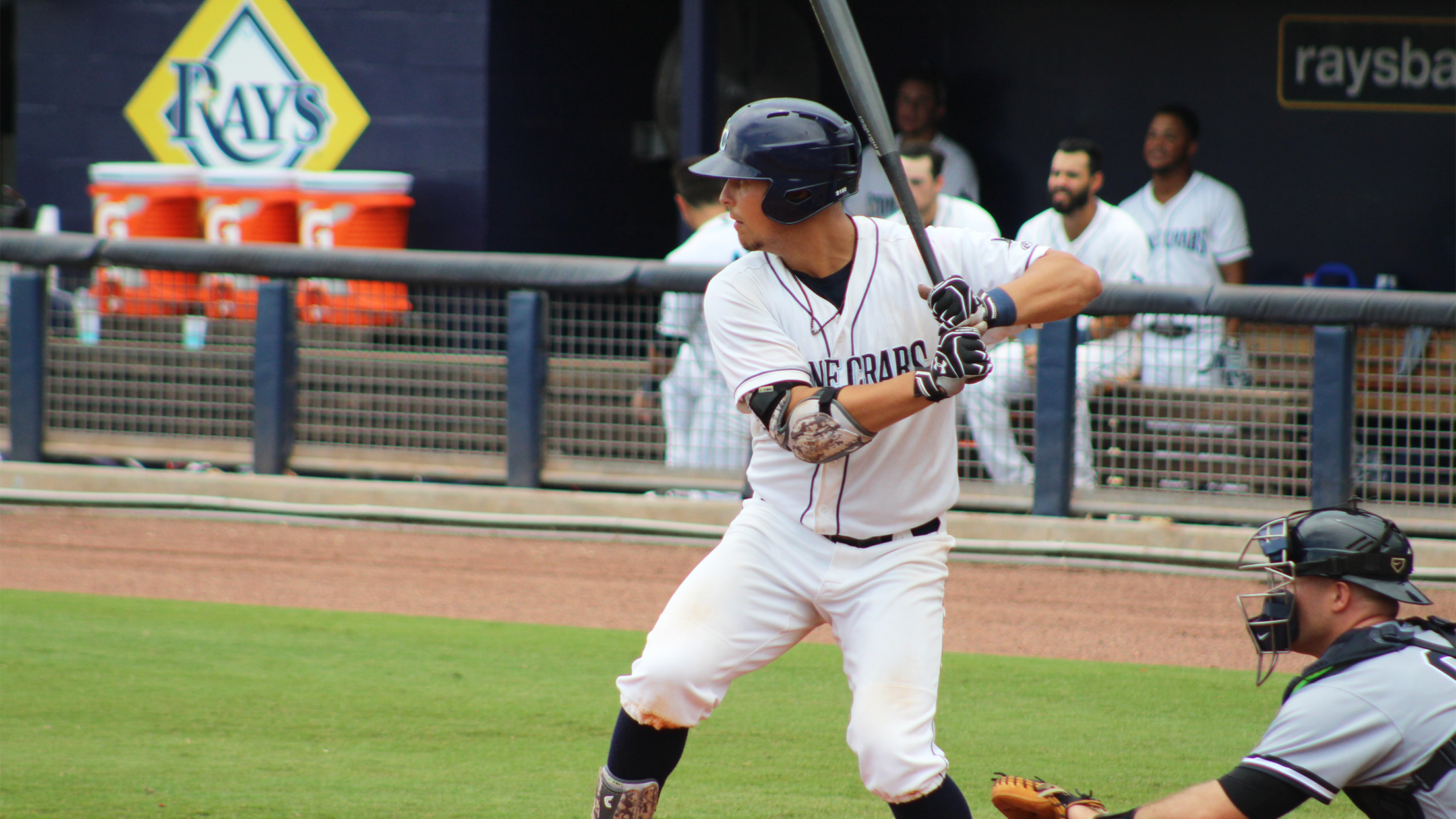 FORT MYERS, Fla. (April 5, 2018) - Four Stone Crabs recorded multiple hits Thursday, but Charlotte fell 4-3 to the Fort Myers Miracle at Hammond Stadium.The Stone Crabs (0-1) went 2-for-15 with runners in scoring position, scoring only three runs despite notching 12 hits. Lucius Fox, Josh Lowe, Nate Lowe
Wednesday's Stone Crabs-Hammerheads game suspended
Teams tied 1-1 in the seventh inning
Lopez goes eight scoreless in 5-0 win over Jupiter
Lowe, Olmedo-Barrera responsible for all five Charlotte RBIs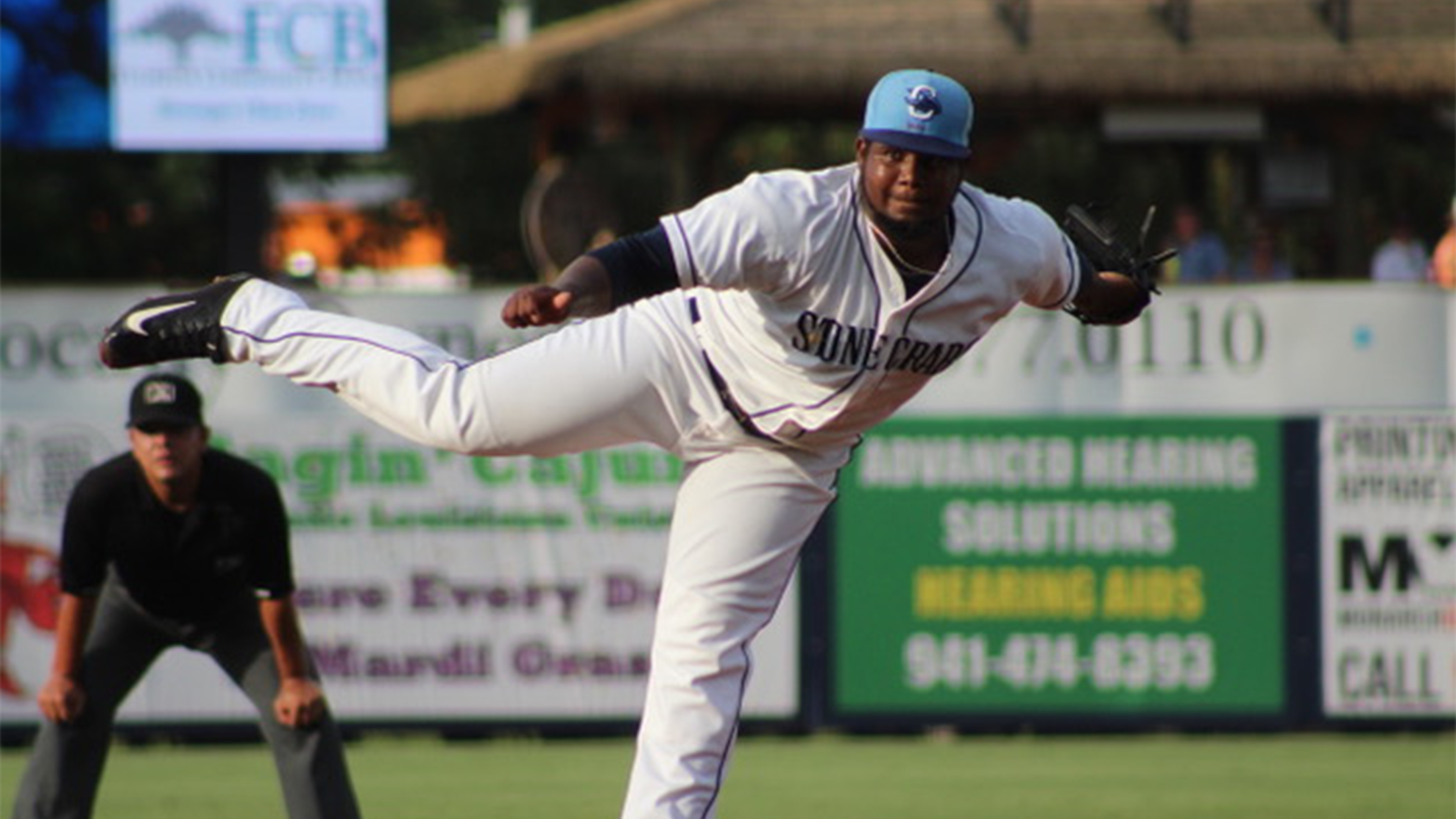 PORT CHARLOTTE, Fla. (August 7, 2017) - Charlotte starter Eduar Lopez turned in eight scoreless innings to lead the Stone Crabs to a 5-0 shutout of the Jupiter Hammerheads Monday night at Charlotte Sports Park. Lopez' (8-7) eight frames was a career high, as well as the team's longest outing
Lowe homers as Dunedin claims finale 6-3
Blue Jays win season series 9-6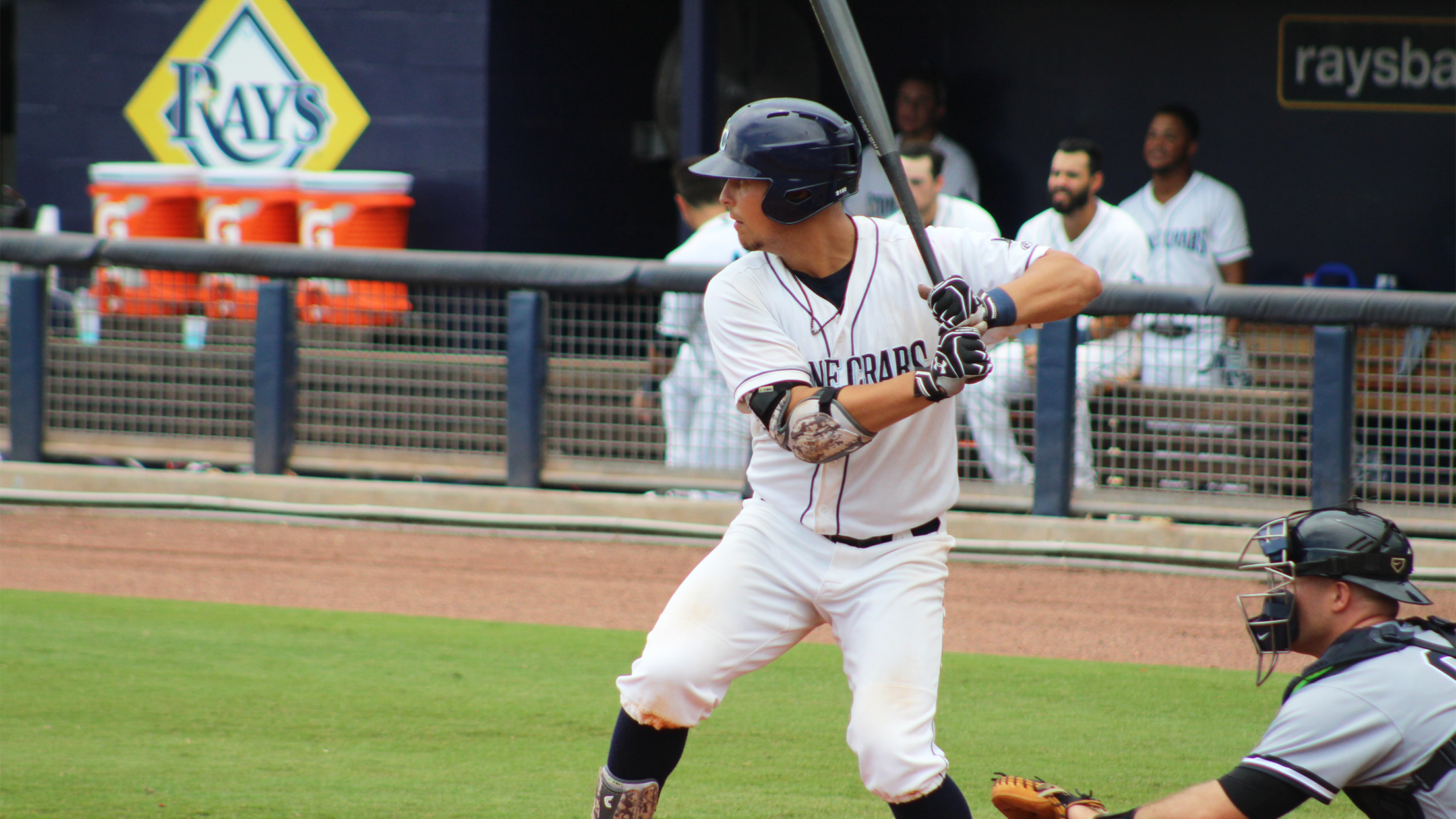 DUNEDIN, Fla. (August 6, 2017) - Nate Lowe delivered his first High-A homer Sunday but the Dunedin Blue Jays beat the Charlotte Stone Crabs 6-3 in the finale of the season series at Florida Auto Exchange Stadium. In a scoreless game in the bottom of the first, Vladimir Guerrero Jr.
Ott, Olmedo-Barrera lead Stone Crabs to 6-1 win
Stone Crabs finish homestand with 6-2 mark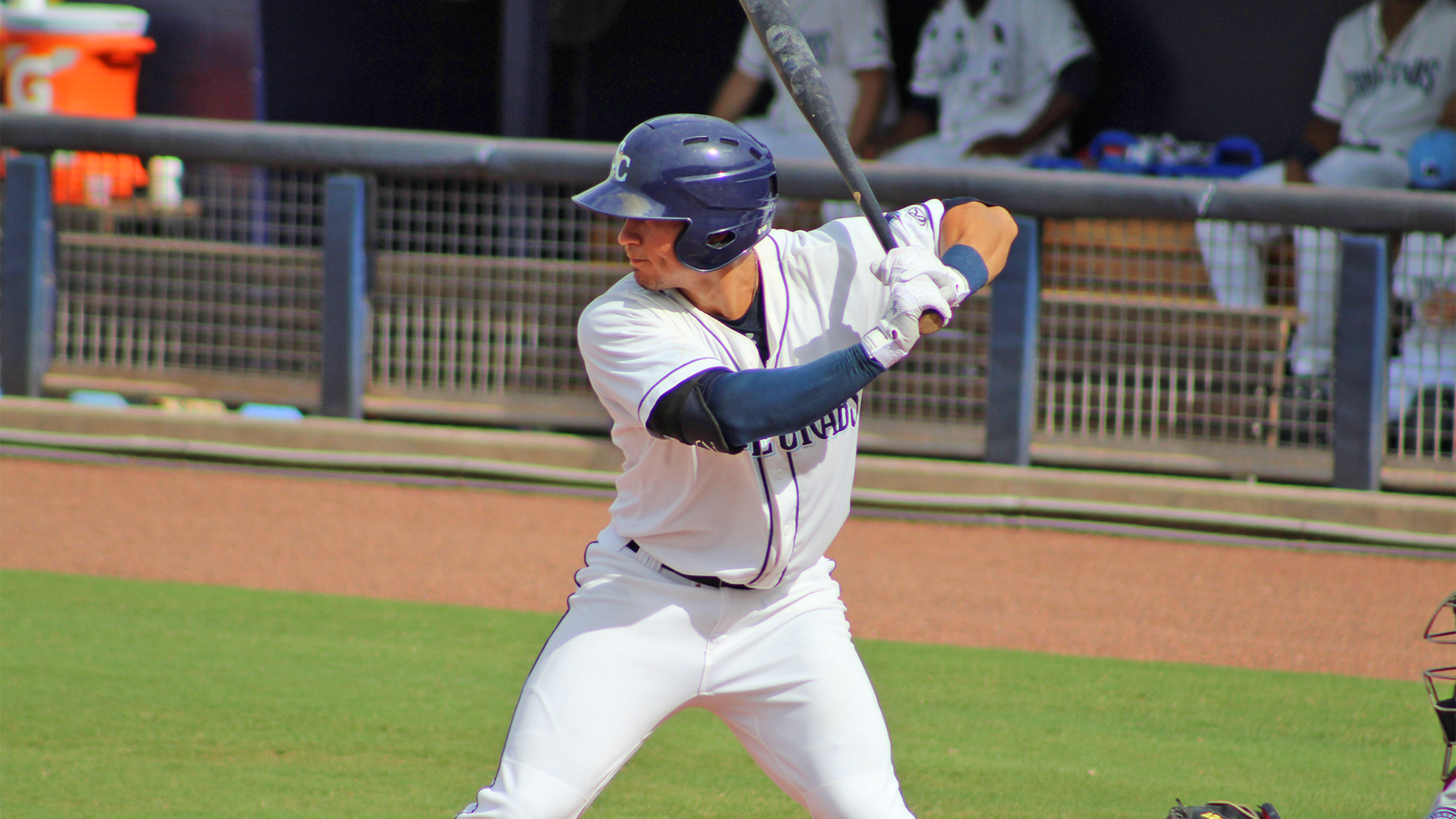 Stone Crabs complete 4-2 road trip
Charlotte earns series wins over St. Lucie and Florida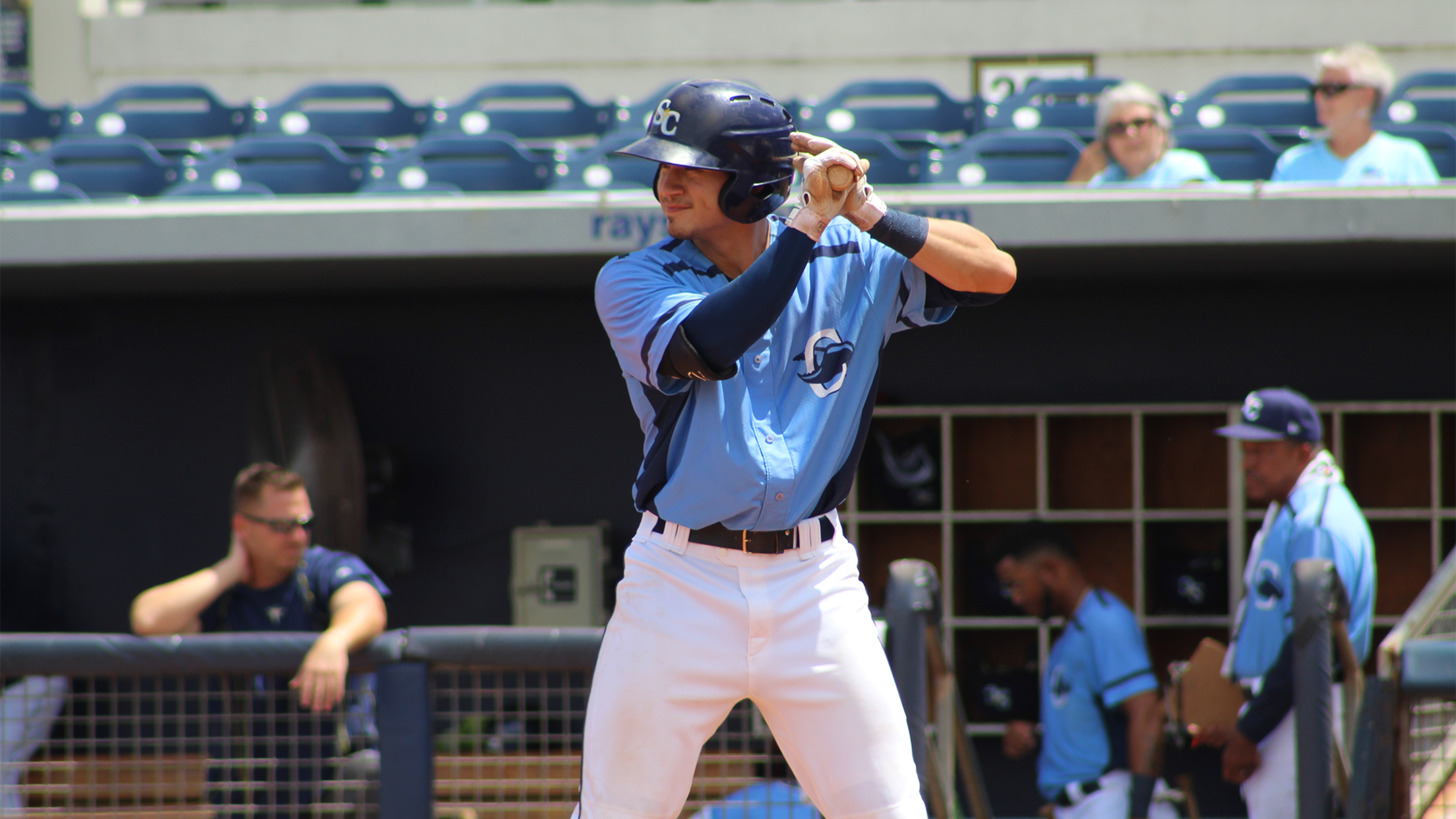 PORT CHARLOTTE, Fla. (July 11, 2017) - The Stone Crabs completed a 4-2 road trip Monday, winning series over both St. Lucie and Florida.After combining for the highest-scoring series in Stone Crabs history earlier in June, Charlotte and St. Lucie brought the bats again during their three-game set at First
Miracle hand Stone Crabs pair of losses Wednesday
Olmedo-Barrera picks up four hits in defeat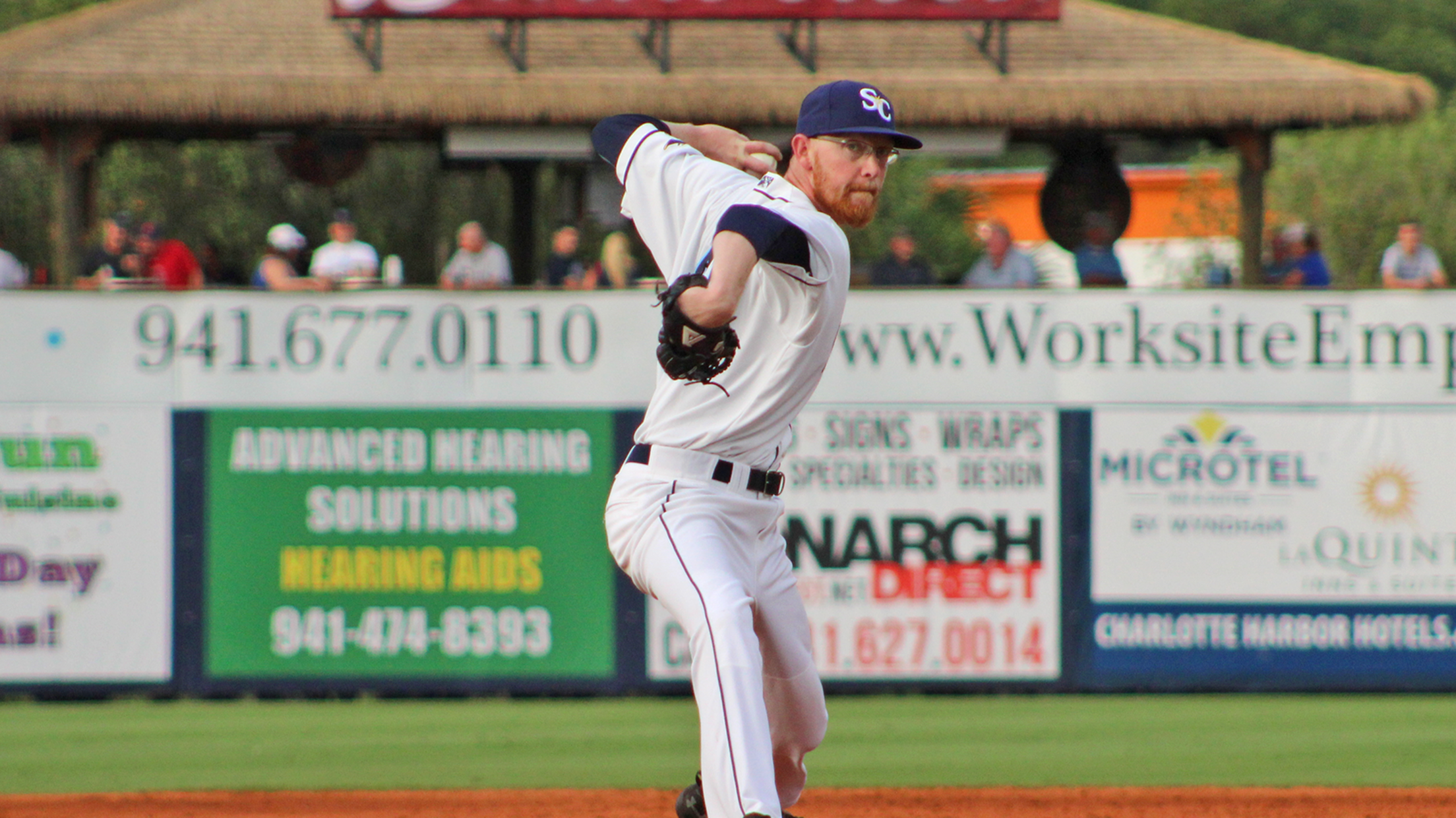 FORT MYERS, Fla. (June 14, 2017) - The Charlotte Stone Crabs collected seven runs on 17 hits in two games Wednesday, but were beat twice by the Fort Myers Miracle at Hammond Stadium.Trailing by one in Game 2, the Stone Crabs mounted a two-out rally in the second inning. Peter
Stone Crabs walk off with doubleheader sweep of Daytona
Brandon Lowe stuns Tortugas with three-run blast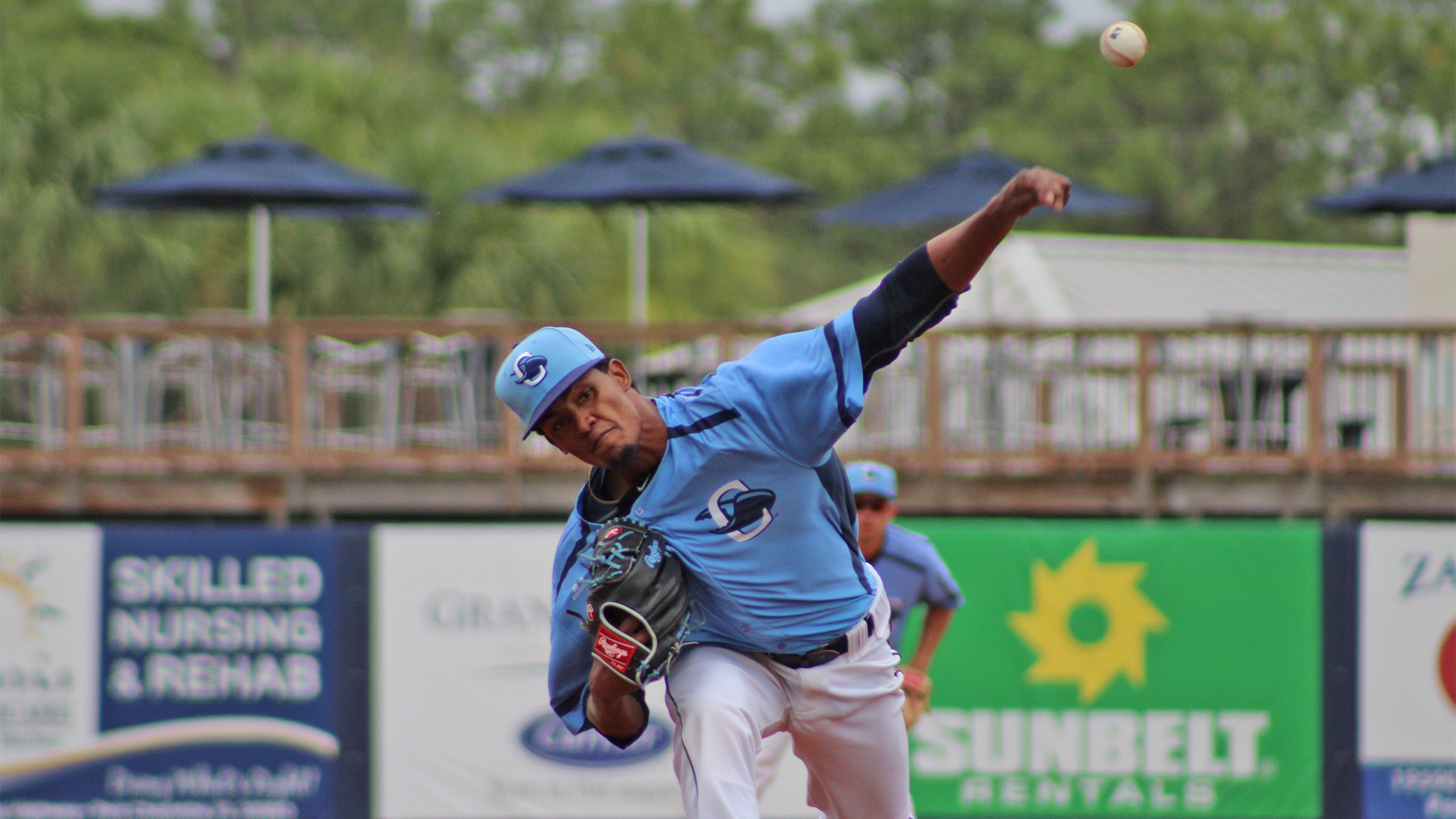 PORT CHARLOTTE, Fla. (May 25, 2017) - Brandon Lowe's walk-off three-run home run led the Charlotte Stone Crabs to a doubleheader sweep of the Daytona Tortugas Thursday at Charlotte Sports Park.Lowe's heroics in the first game makes him the first Stone Crabs player with four home runs this season. The
Stone Crabs' ninth inning comeback falls short in 7-6 loss to Blue Jays
Olmedo-Barrera picks up three hits and homer in win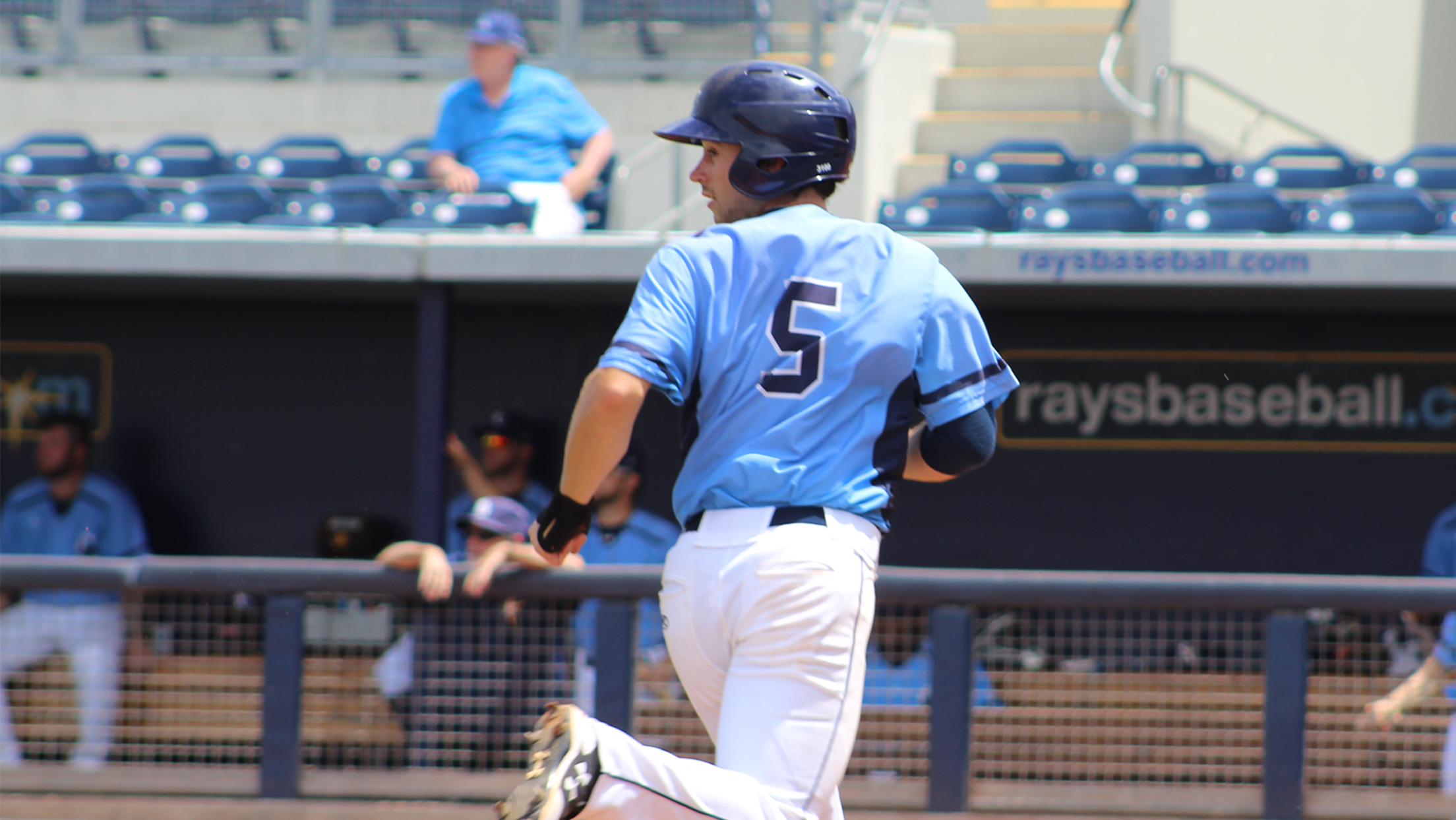 Charlotte comeback falls short in 6-5 loss to Blue Jays
Stone Crabs erase four-run deficit in loss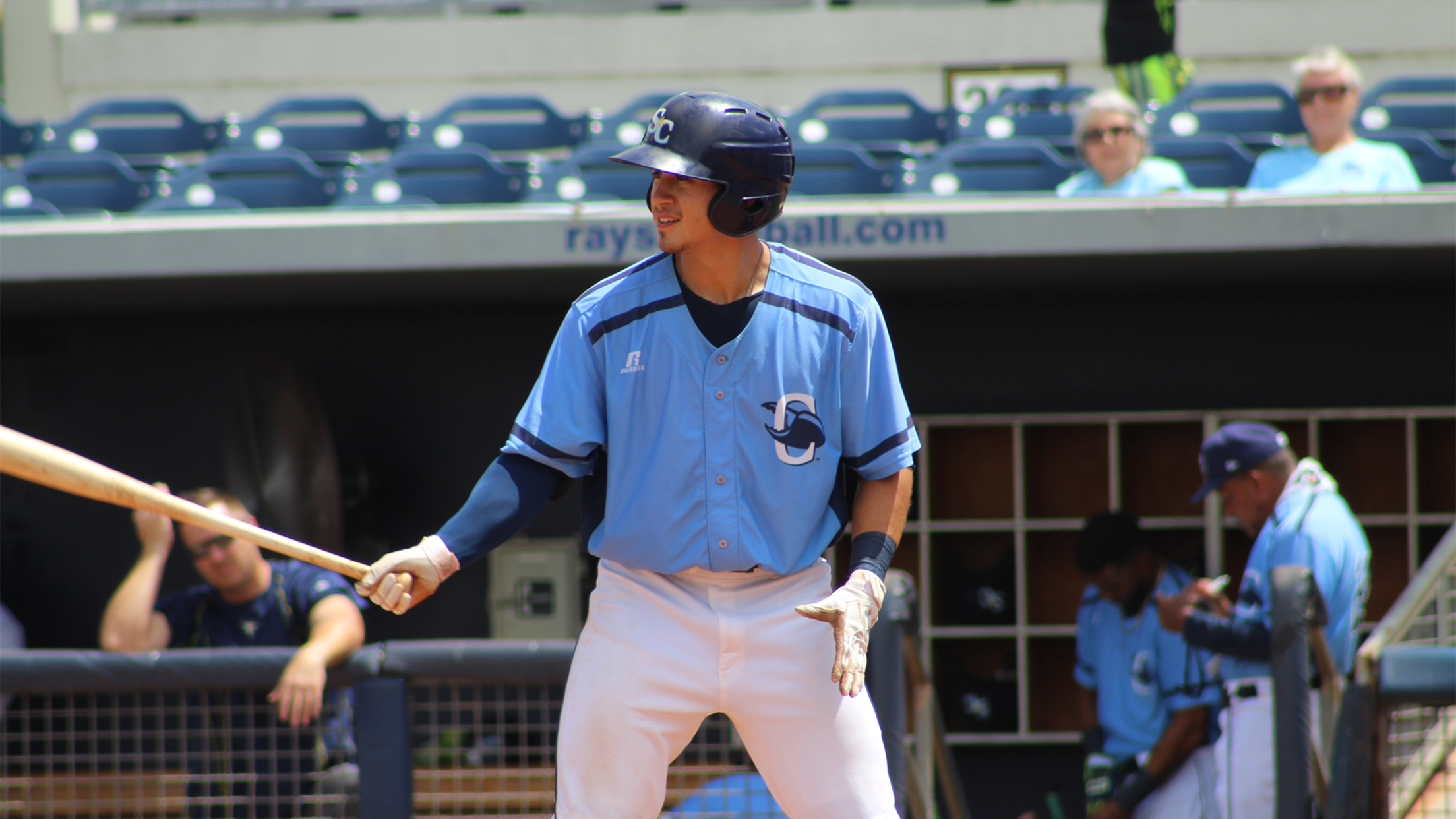 DUNEDIN, Fla. (May 15, 2017) - The Charlotte Stone Crabs erased a four-run deficit but eventually fell 6-5 to the Dunedin Blue Jays Monday at Florida Auto Exchange Stadium.With the game tied at one in the bottom of the fifth, Blue Jays (21-17) right fielder Andrew Guillotte singled to left
Solo homers not enough in 4-3 loss to Yankees
Olmedo-Barrera and Sullivan pound solo shots in loss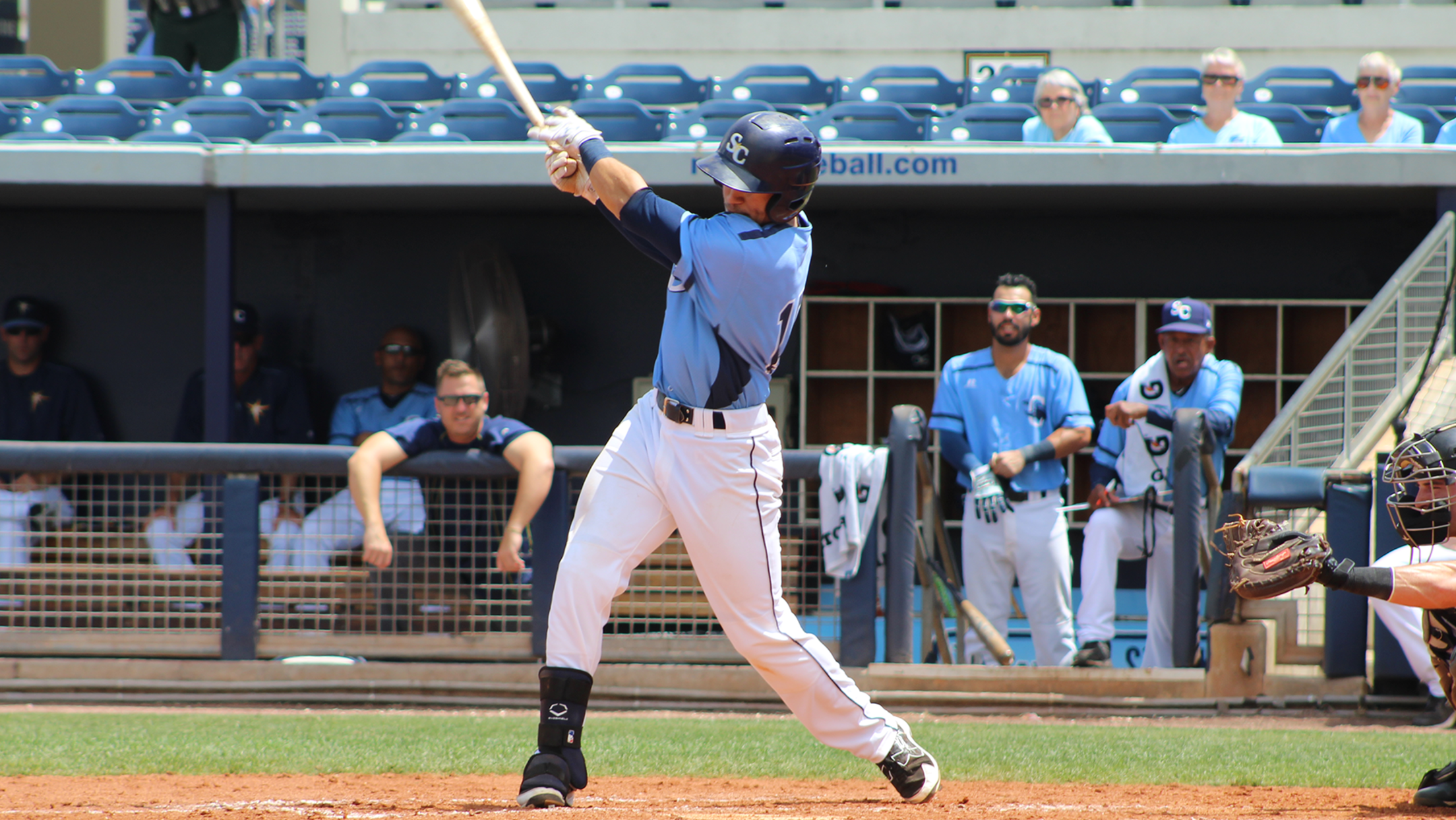 TAMPA, Fla. (May 7, 2017) - David Olmedo-Barrera and Brett Sullivan both homered for the Charlotte Stone Crabs Sunday, but it wasn't enough as the Tampa Yankees took the series finale 4-3 at Steinbrenner Field.Trailing 1-0, Olmedo-Barrera and Sullivan went deep to right in back-to-back innings to give Charlotte (14-16)
Stone Crabs rack up 11 hits in 10-2 loss to Lakeland
Olmedo-Barrera leads the way with 3-for-4 night