Palumbo Dazzles in Sounds Win over Dodgers
Southpaw Strikes Out 10 in First Tennessee Park Debut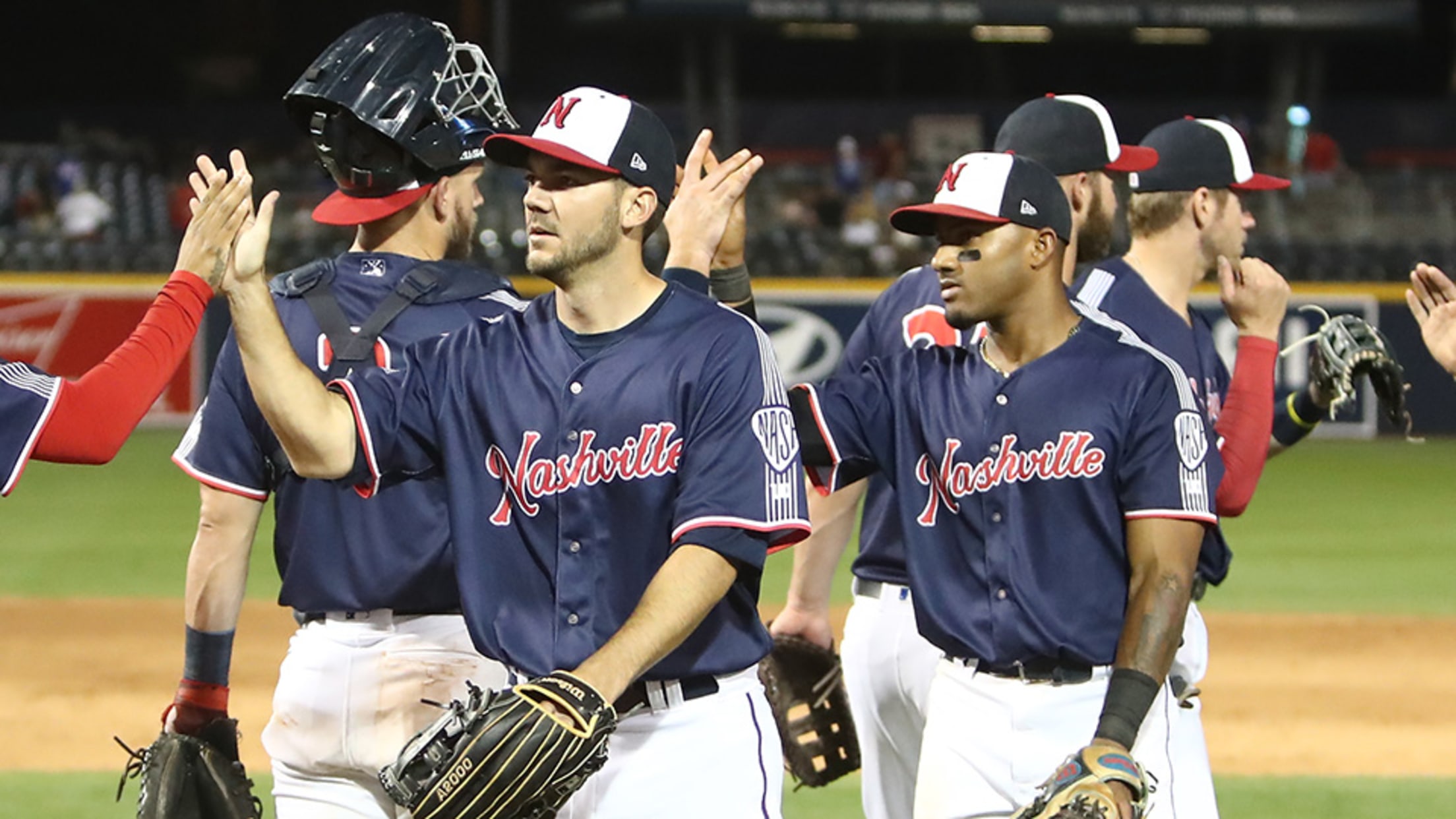 Left-hander Joe Palumbo matched a season-high with 10 strikeouts and limited the Dodgers to one unearned run to lead the Nashville Sounds to a 4-3 win over the Oklahoma City Dodgers in front of 7,608 fans at First Tennessee Park Monday night.It was Palumbo's first start at First Tennessee Park.
Sounds Score 17 in Come-From-Behind Win
Nashville Climbs out of the Cellar with 12 Unanswered Runs in Memphis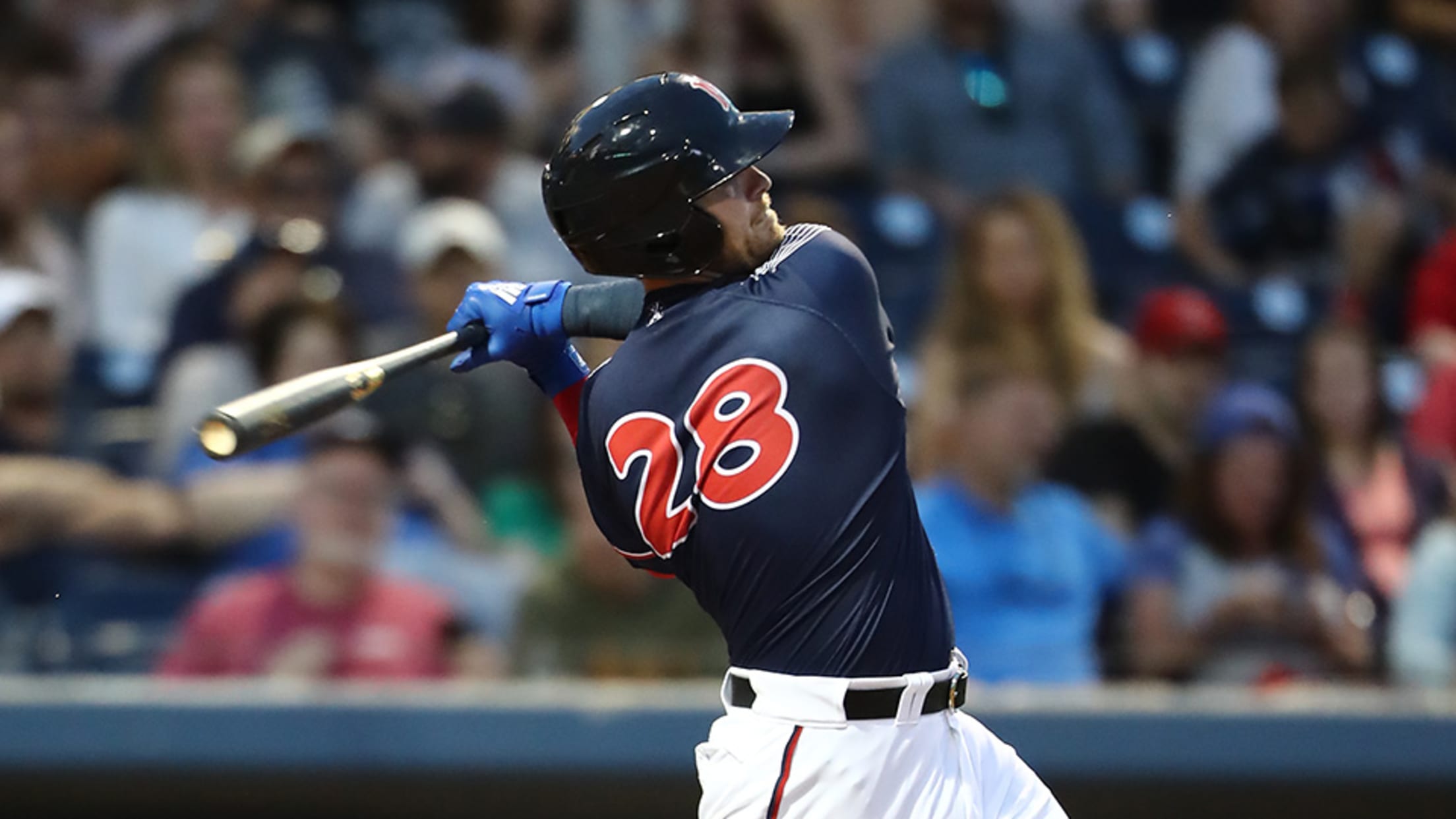 The Nashville Sounds used five big innings, including a six-run top of the eighth, to dispatch the Memphis Redbirds in a crazy 17-11 game Wednesday night at AutoZone Park.Nashville scored three in the first inning, two in the fifth, four in the sixth, six in a bizarre eighth inning and
Ibanez and Tocci Lead Sounds in Rout
Nashville knocks out season-high 18 hits in easy victory in New Orleans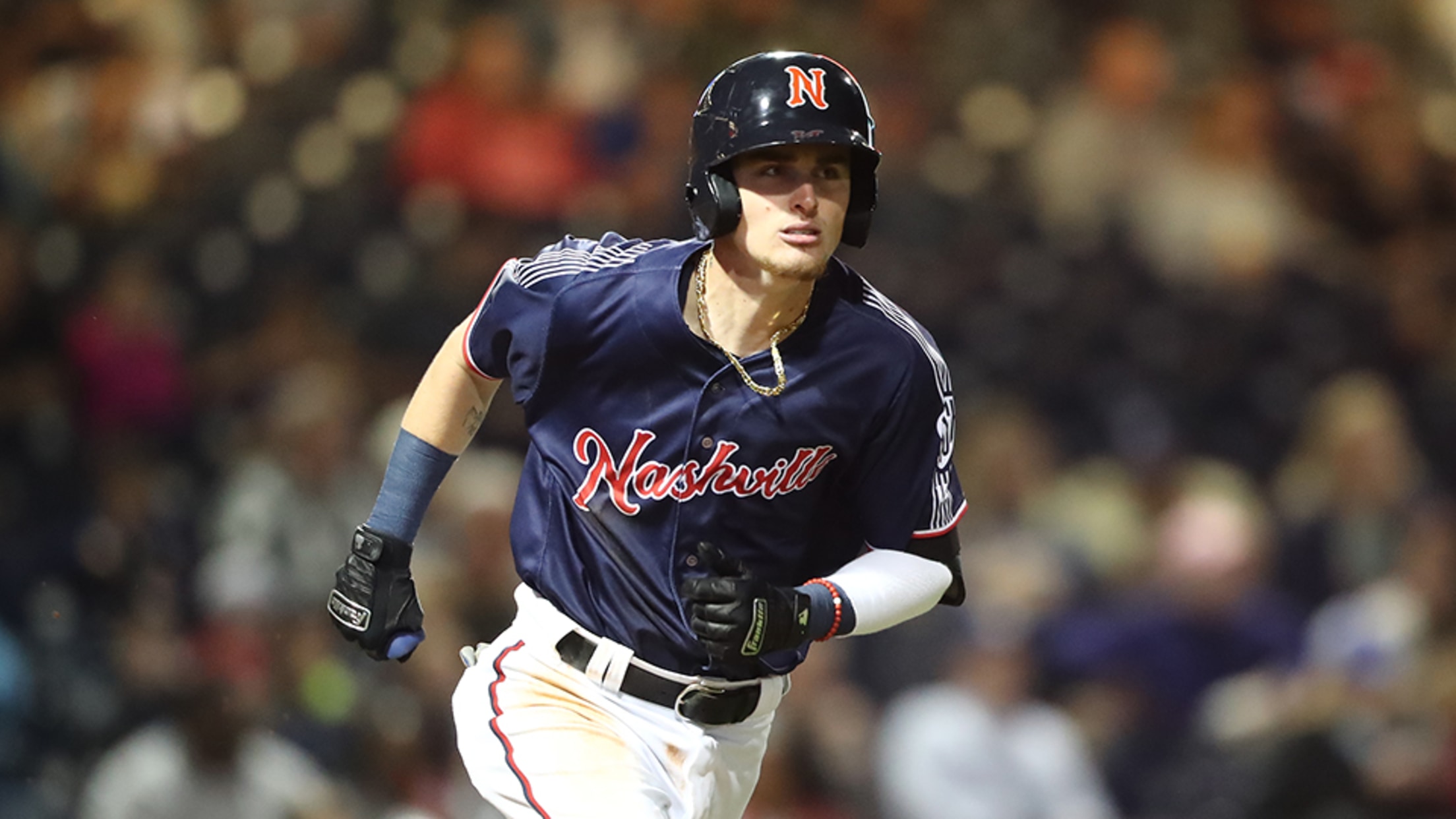 METAIRIE, LA - Andy Ibáñez and Carlos Tocci combined for seven hits, four runs and five RBIs on Saturday night, leading the Nashville Sounds to an easy 10-3 win over the New Orleans Baby Cakes at the Shrine on Airline in the middle game of a five-game series. The Sounds
Back-to-Back-to-Back Homers Lift Sounds to Win
Nashville stuns New Orleans with trio of homers to begin 9th inning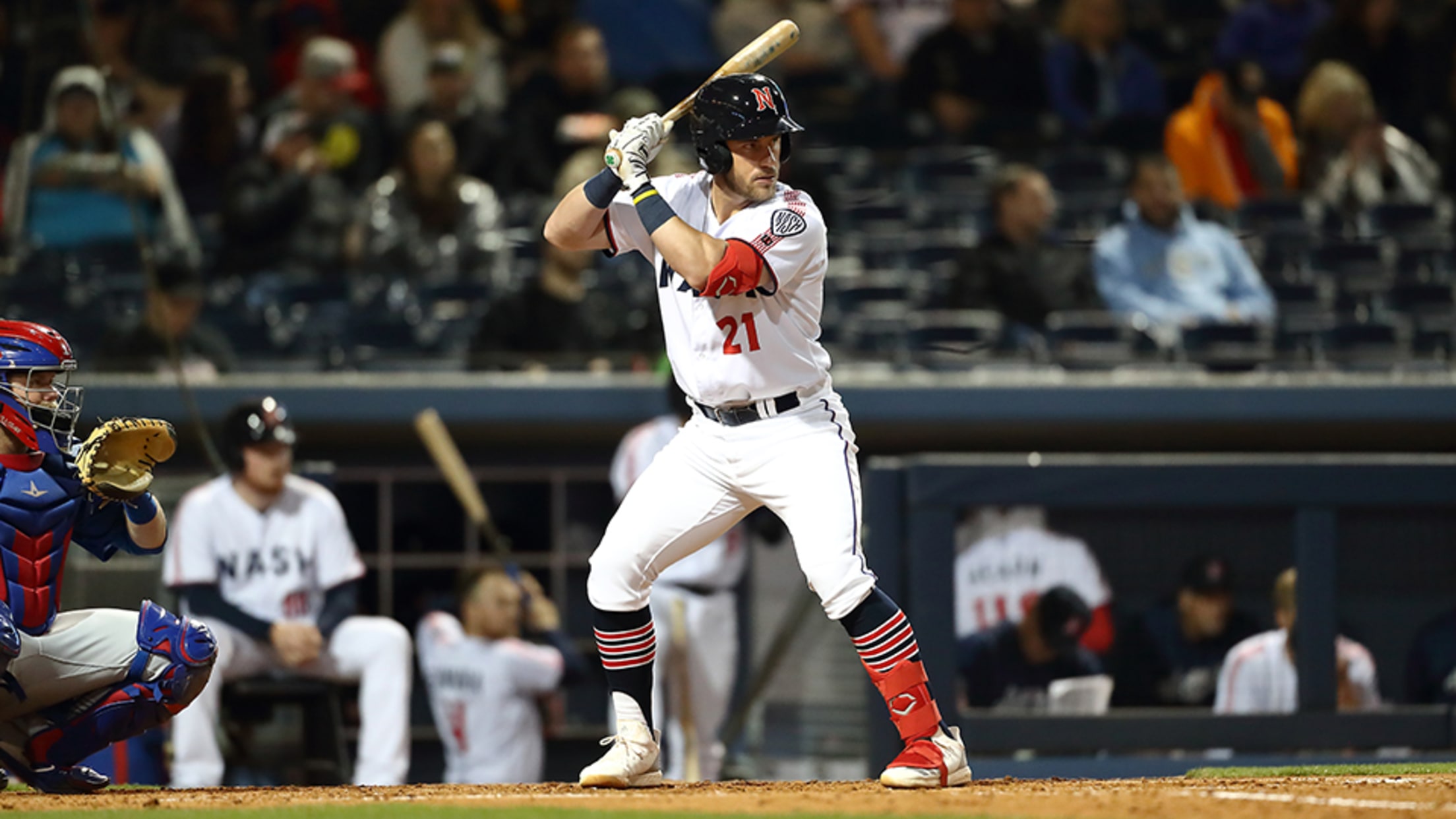 METAIRIE, LA - Tyler Pill, Patrick Wisdom and Matt Davidson hit consecutive ninth-inning homers in a span of five pitches on Friday night, and the Nashville Sounds stunned the New Orleans Baby Cakes, 6-5, at the Shrine on Airline. The win snapped the Sounds' losing streak at four, and it
New Orleans Homers Way Past Nashville
Baby Cakes' Isan Diaz Belts Two Home Runs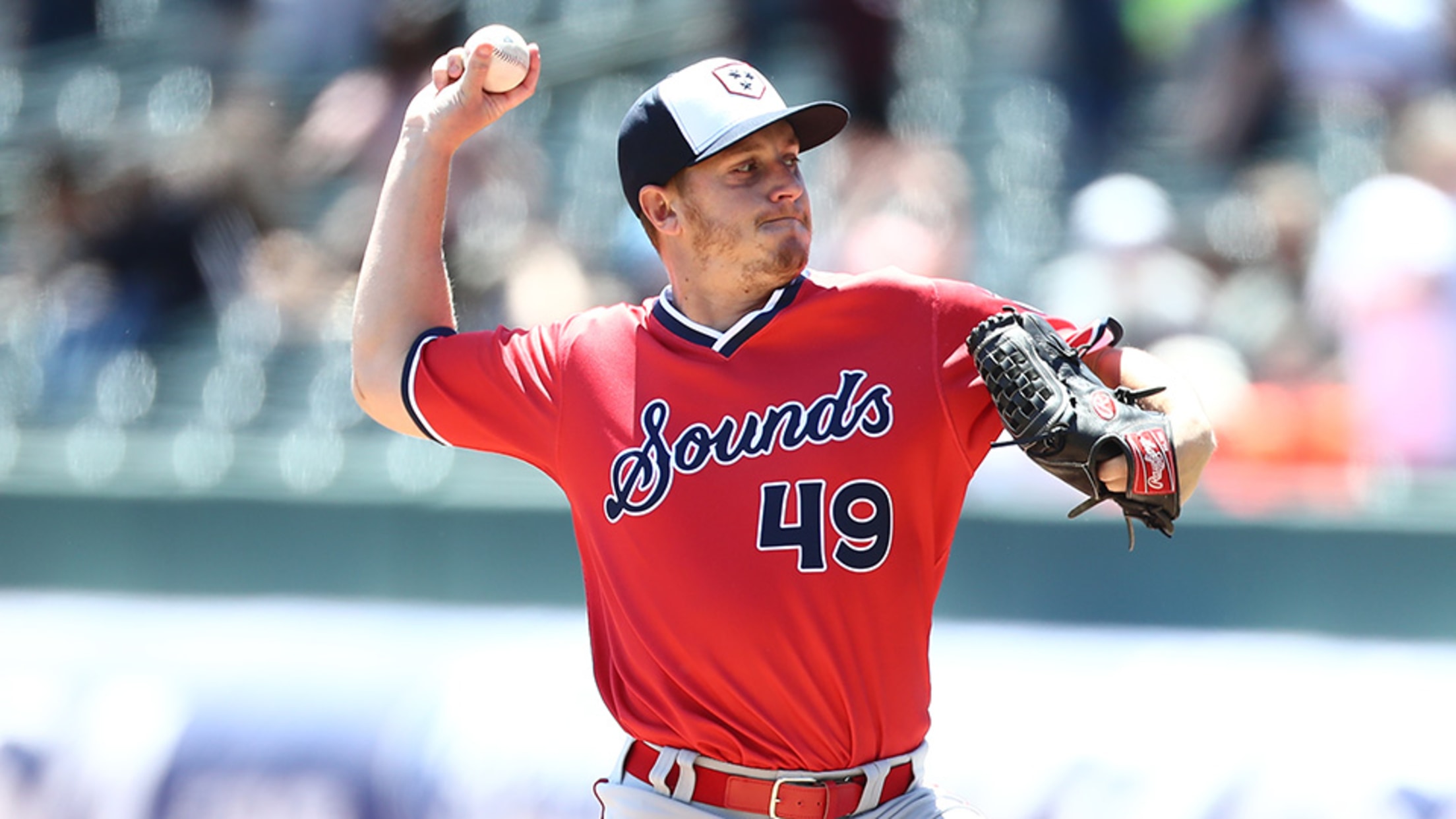 The New Orleans Baby Cakes hit four home runs on their way to a series-opening 6-2 win over the Nashville Sounds at Shrine on Airline Thursday night. Second baseman Isan Díaz hit a pair of solo blasts off Sounds' starter Seth Maness.The home run barrage started immediately when Magneuris Sierra
Sounds Stung by Bees in Doubleheader Sweep
Nashville Finishes Homestand Losing Two Games to Salt Lake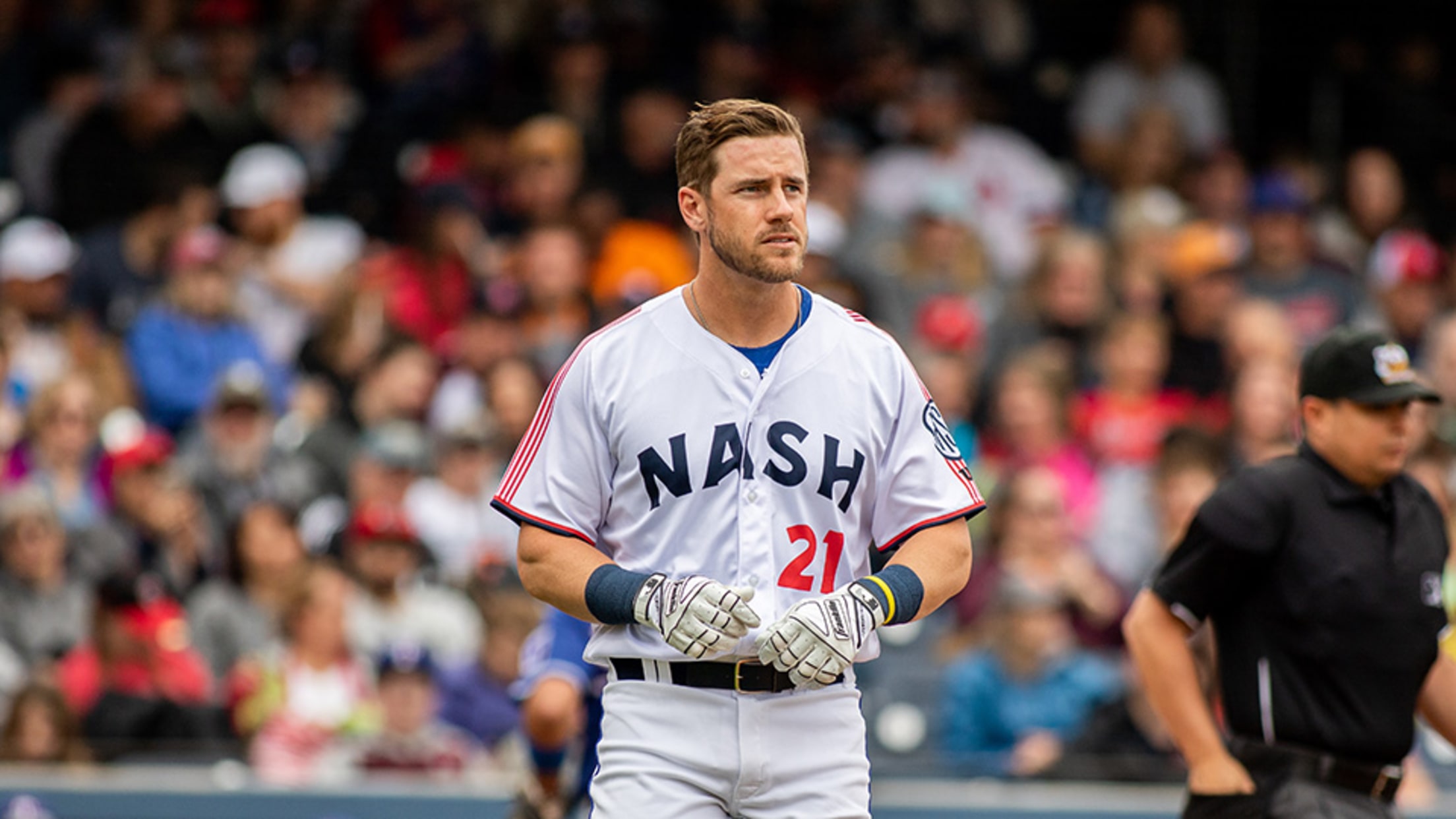 In a doubleheader on Tuesday, the Nashville Sounds lost two games to the Salt Lake Bees. Game one was lost 2-1 in a pitcher's duel while game two was lost on a late surge by the Bees' offense, who won 9-4.The first runs of game one did not come until
Seven-Run Second Haunts Sounds in Loss
Nashville Drops to 3-2 on 7-Game Homestand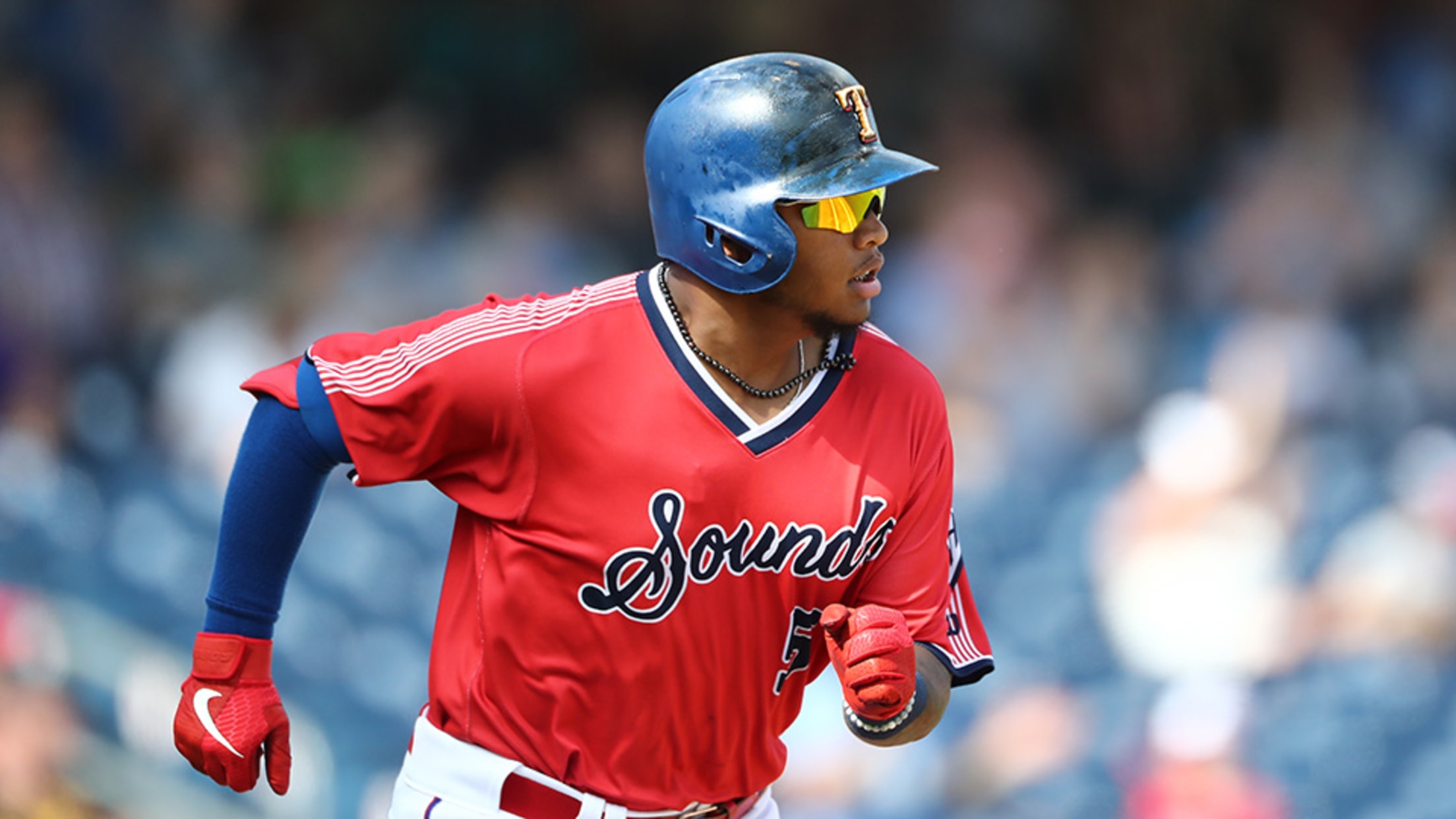 The Salt Lake Bees scored seven runs in the second inning on their way to an 11-8 win over the Nashville Sounds in front of 8,966 fans at First Tennessee Park Sunday afternoon.Salt Lake's huge second inning started with a bang when Kaleb Cowart crushed a solo homer off Nashville
Davidson's 200th Homer Highlights Sellout Win
Nashville Pitching Halts Salt Lake in Season Opener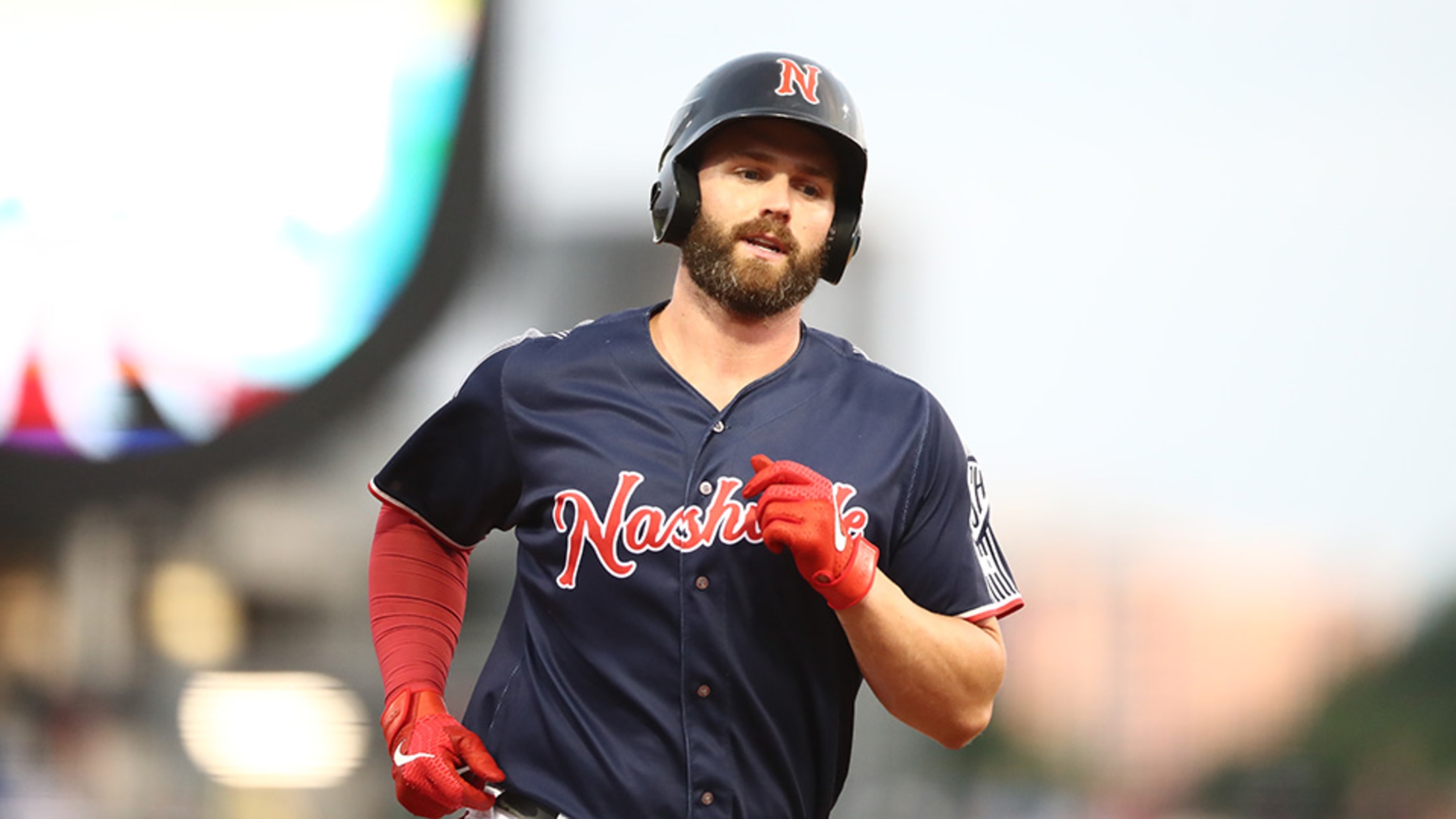 The Sounds hosted their eighth-largest crowd in First Tennessee Park history Saturday night, as 11,622 fans watched Nashville beat Salt Lake 5-4. Matt Davidson hit his 200th career home run as a professional to lead the Sounds' offense.Eight batters came to the plate for Nashville in the bottom of the
Sounds Win in Front of Sellout Crowd
Nashville Nets Second Straight Series Win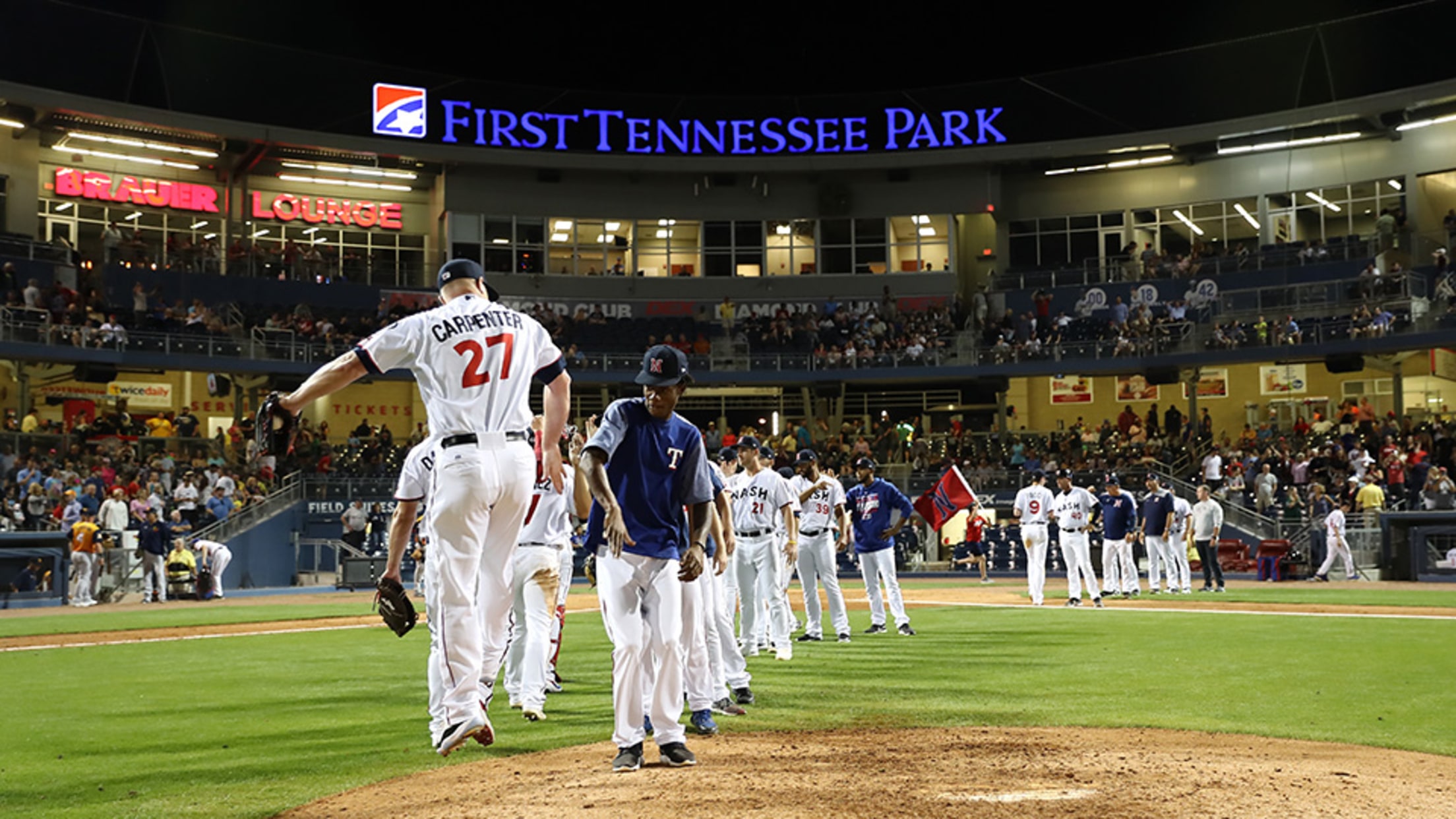 Seth Maness was solid on the mound and Carlos Tocci made two spectacular diving catches to help the Nashville Sounds to a 3-2 win over the Las Vegas Aviators in front of a sellout crowd of 11,108 at First Tennessee Park Friday night.Maness limited the prolific Las Vegas offense to
Road Trip Opens with Shootout Loss in Reno
Sounds Give Up Four Home Runs in Ninth to Blow Late Lead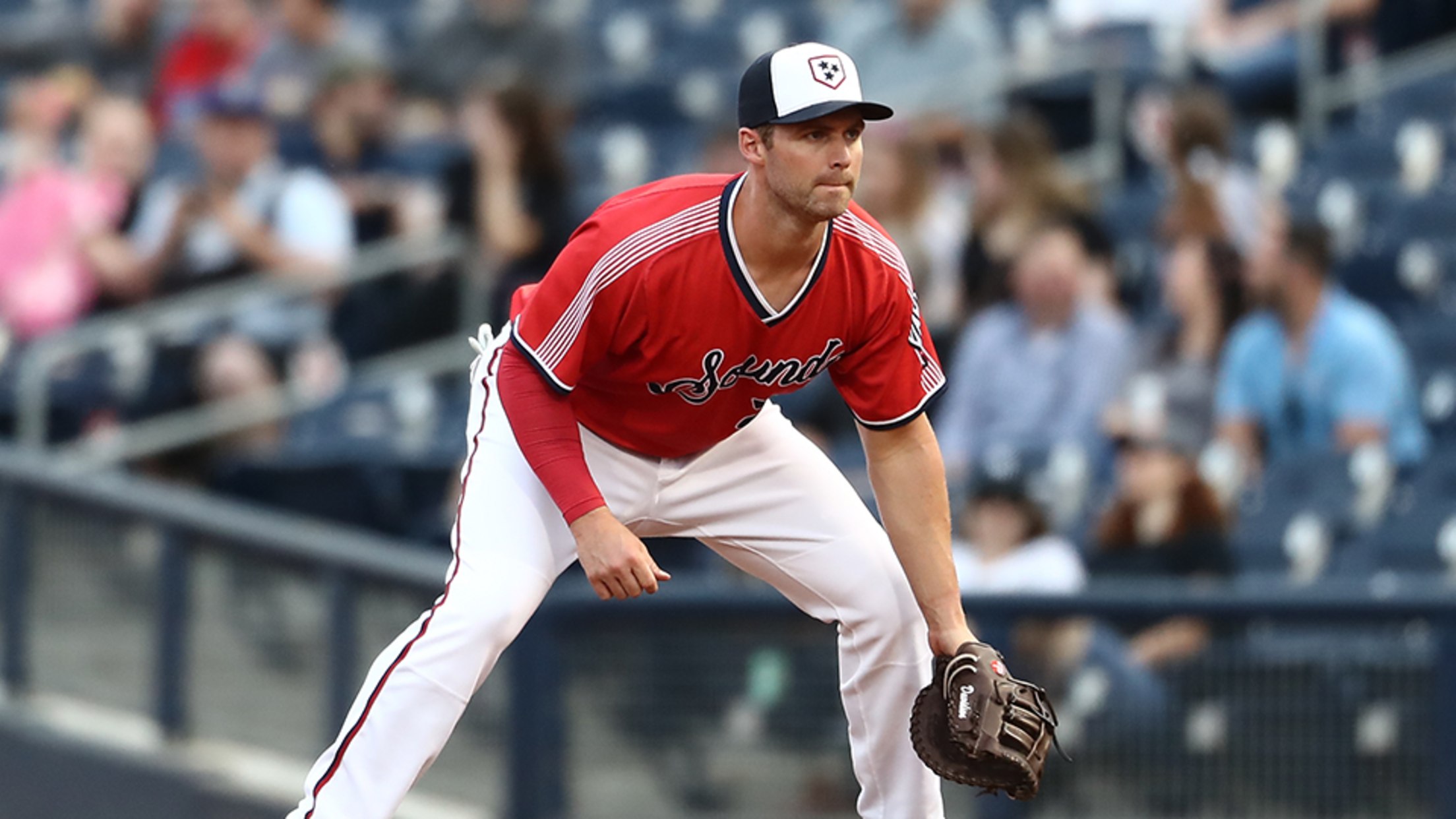 The Nashville Sounds started their Pacific Northern Division road trip with a wild game. Up four runs into the bottom of the ninth, Nashville gave up four home runs to Reno including a Matt Szczur walk-off home run. The Aces won the game 12-11.There was plenty of scoring in the
Baby Cakes Rally in Eighth, Top Sounds
Sounds Close 13-Day Homestand with 7-4 Setback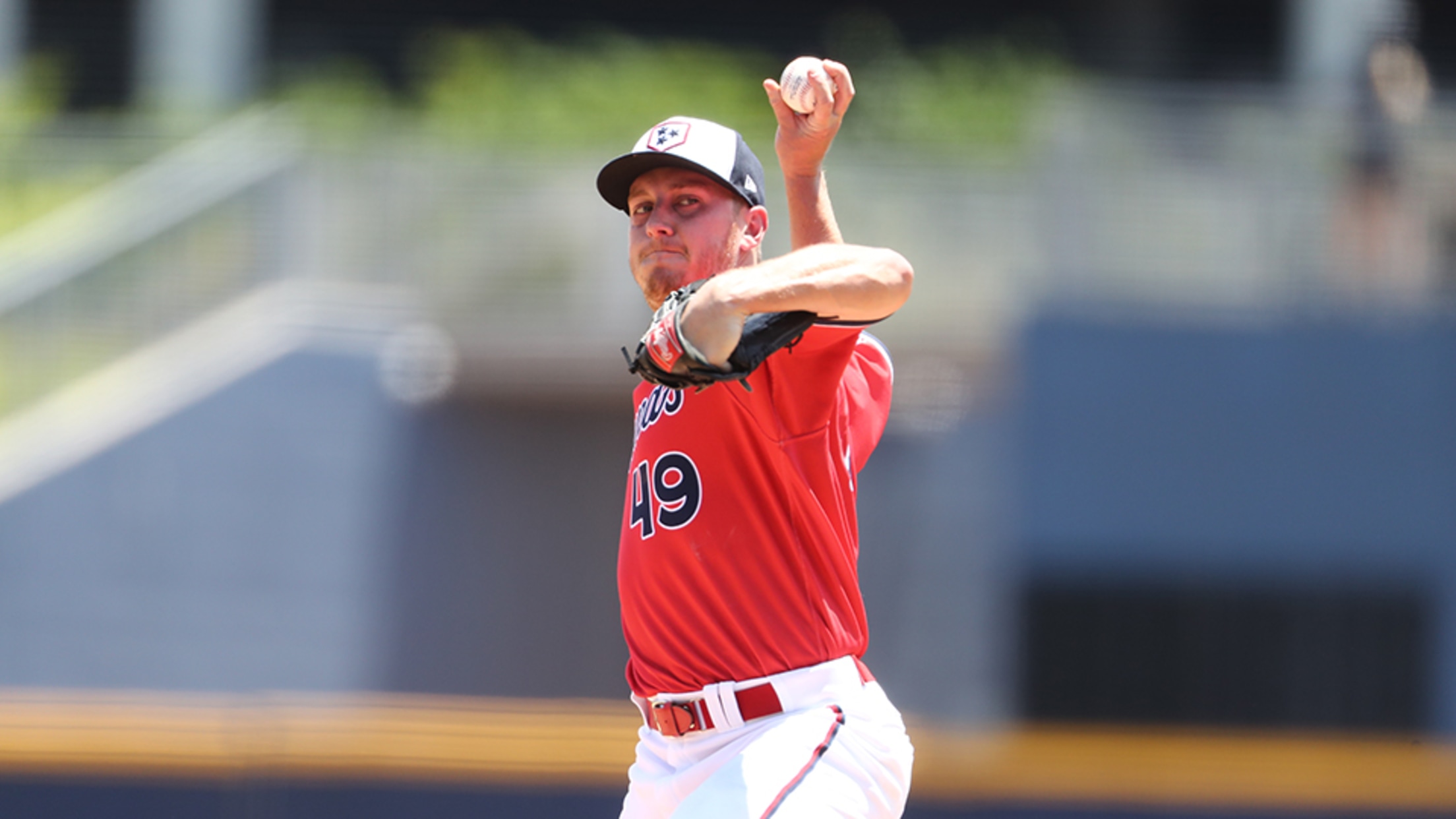 The New Orleans Baby Cakes scored three runs in the eighth inning leading to a 7-4 win over the Nashville Sounds in front of 6,707 fans at First Tennessee Park Sunday afternoon. The Sounds went 5-8 on the longest homestand of the season.Nashville's three-run bottom of the seventh staked them
Sounds Drop Opener to Baby Cakes
New Orleans Starter Dustin Beggs Spins Gem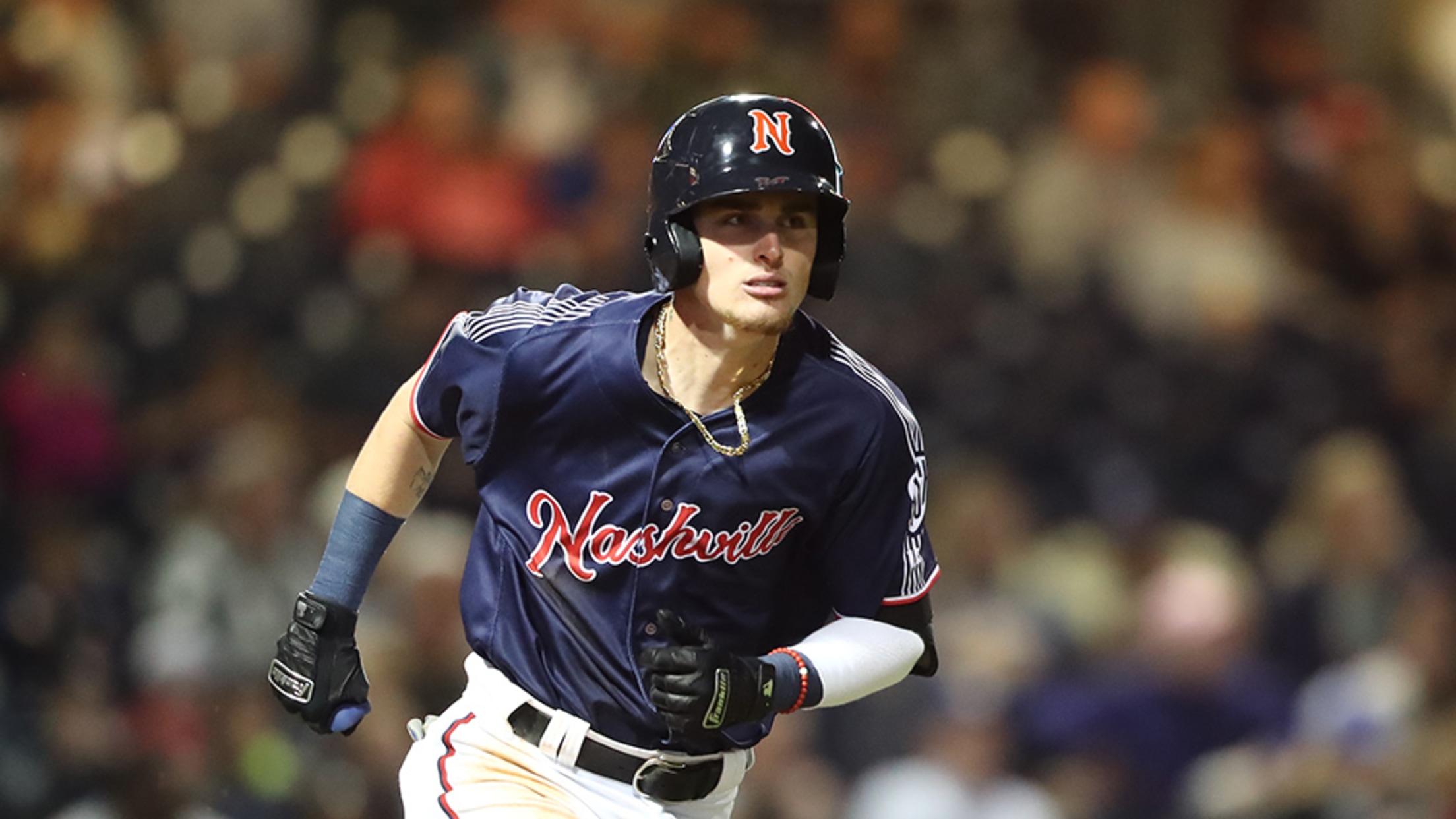 The New Orleans Baby Cakes scored a pair of late runs to help top the Nashville Sounds, 5-3, in front of 8,319 fans at First Tennessee Park Thursday night.New Orleans broke a 2-2 tie with single tallies in the sixth and seventh innings to help win game one of the
Express Outlast Sounds in Marathon
Express Win Series Finale in 13 Innings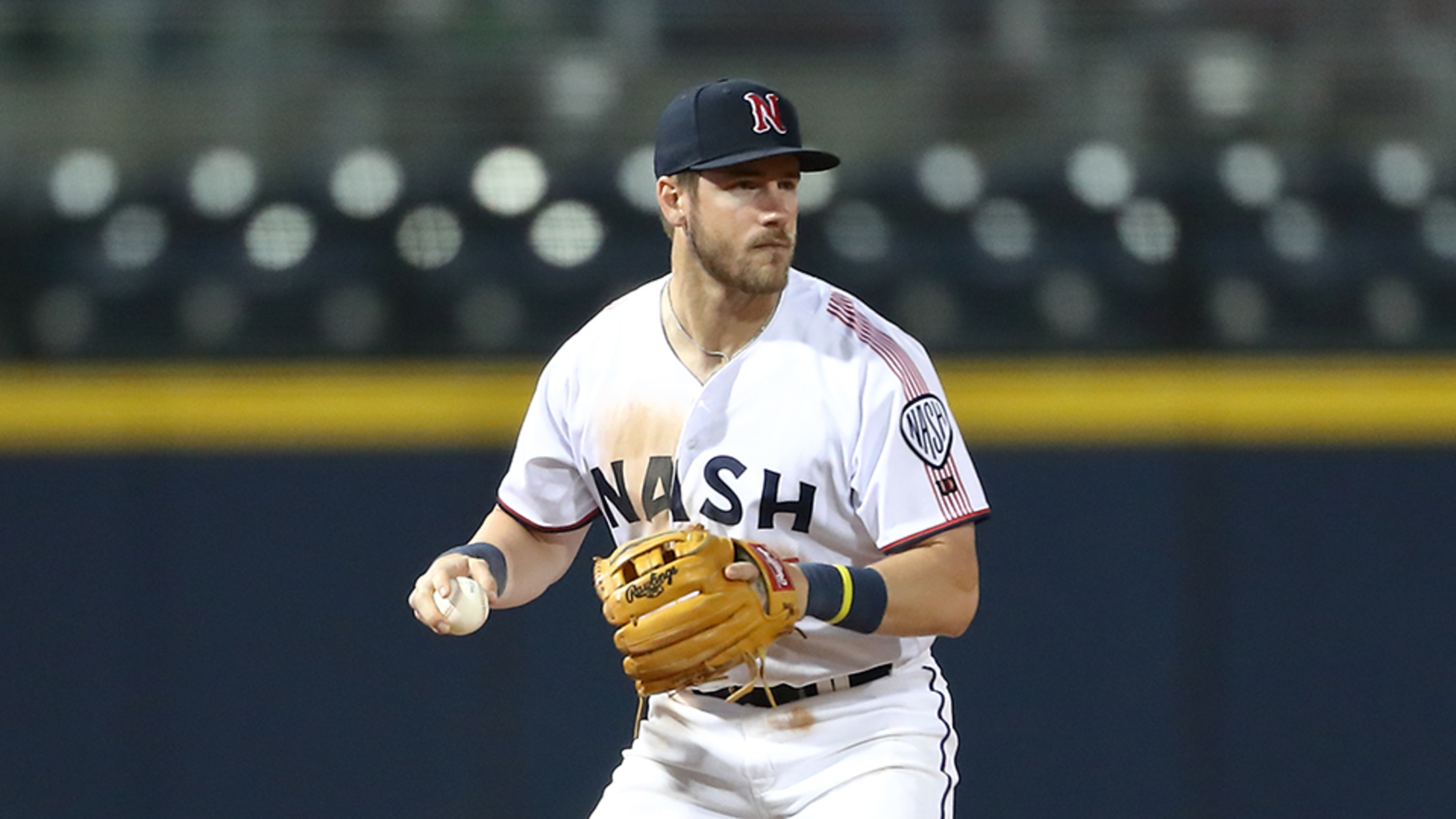 The Round Rock Express got out of town with a 13-12 win over the Nashville Sounds in 13-inning marathon Tuesday night at First Tennessee Park. The game took 4 hours and 36 minutes to complete and finished with a pair of position players on the mound for their respective team.Both
Sounds Drop Third Straight on Mother's Day
DeShields' First Home Run Not Enough to Jolt Nashville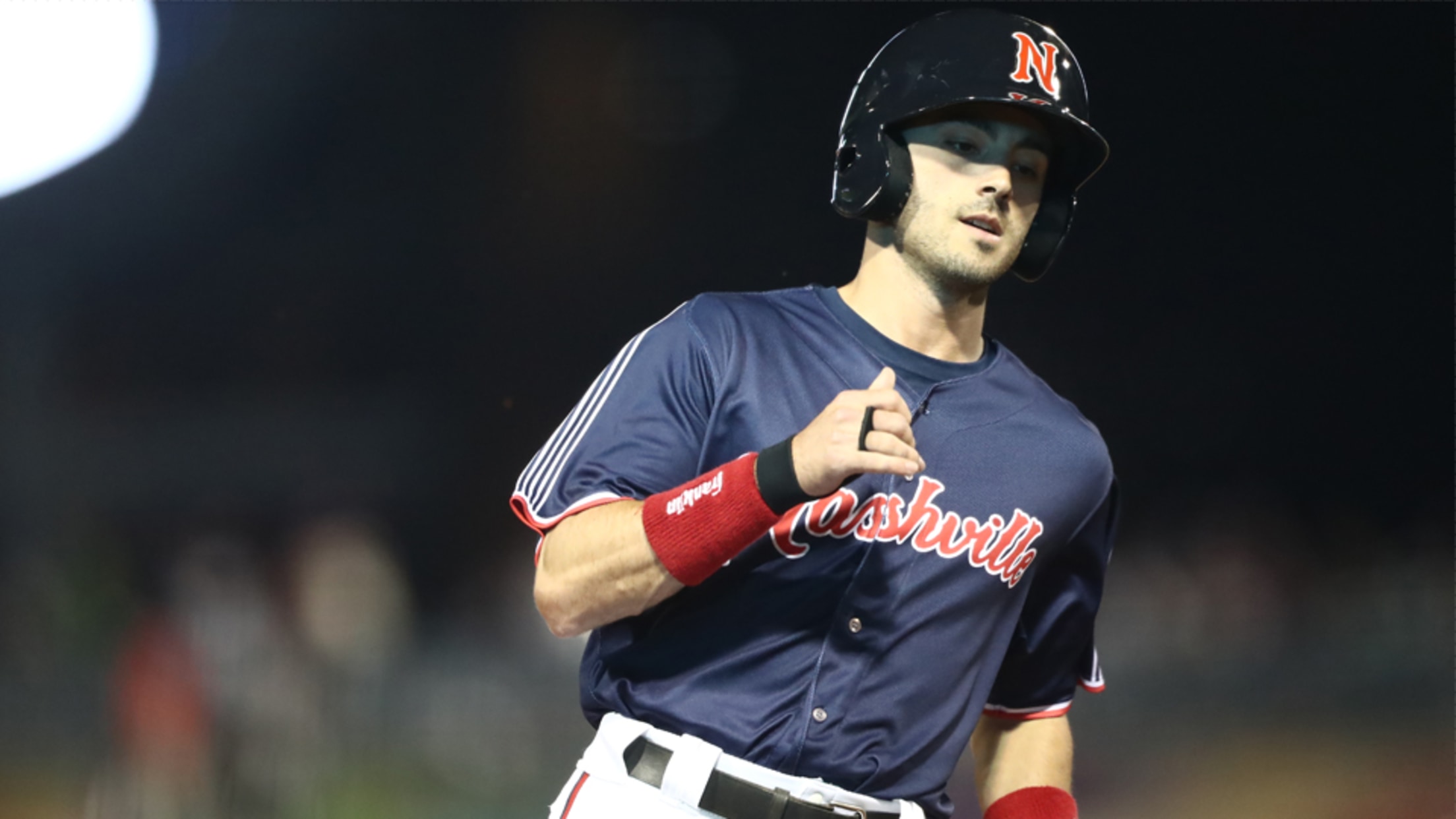 The Sounds dropped their third straight game after a 7-2 loss to Memphis. Tim Dillard earned his second loss of the season while Ryan Helsley earned his first win of the season for the Redbirds.Two runs were scored by the Redbirds in the first inning. Tyler O'Neill hit a single
Sounds Roll to Fourth Consecutive Win
Nashville Sets a Season-High with 13 Runs Scored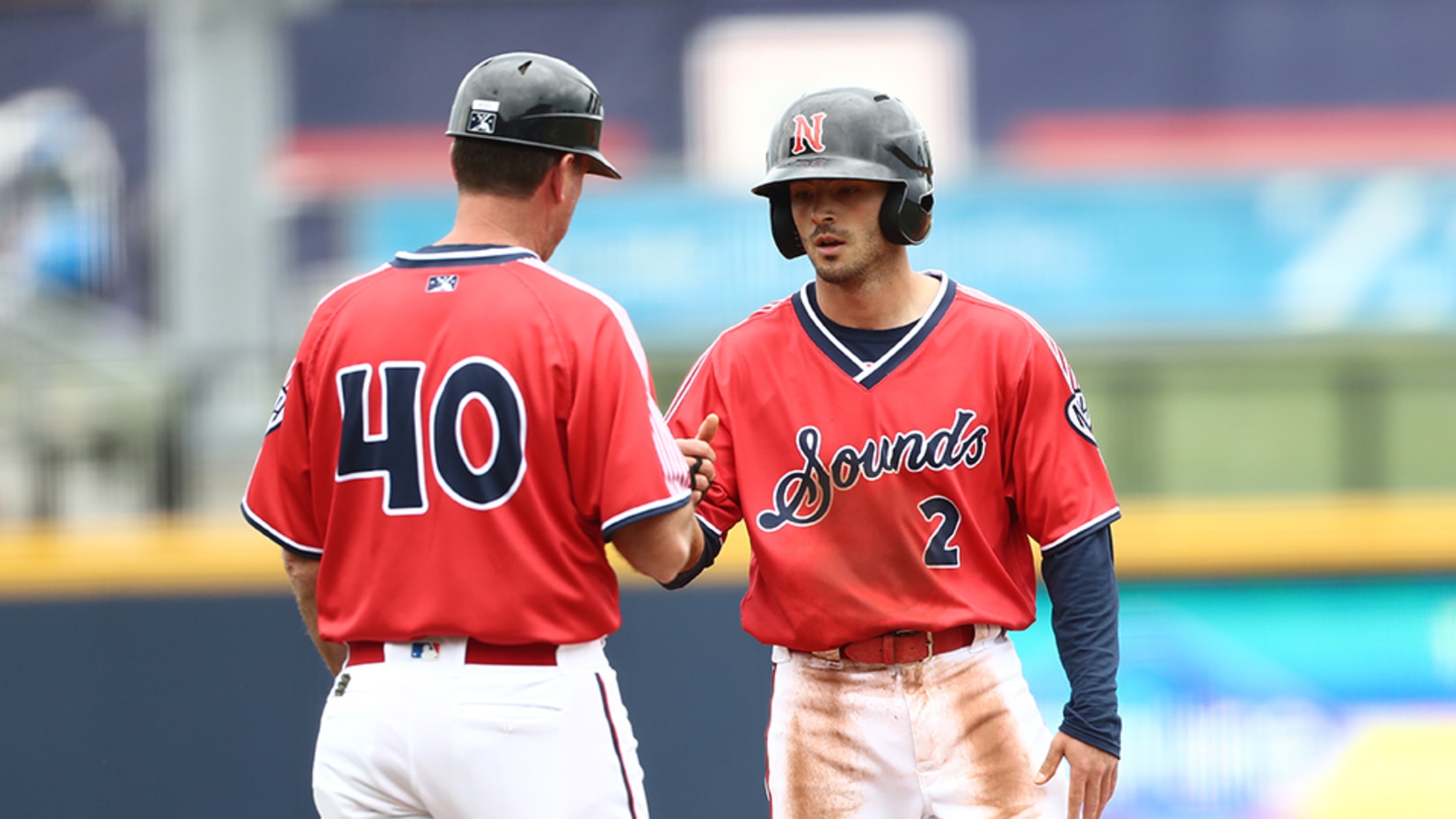 Jose Trevino knocked in four runs and Zack Granite scored four runs to help the Nashville Sounds to a runaway 13-6 win over the Oklahoma City Dodgers Wednesday night at Chickasaw Bricktown Ballpark.One night after collecting a season-high 15 hits, Nashville scored a season-high 13 runs and matched the hit
Seven-Run Eighth Inning Lifts Sounds to Win
Richelson Pena Rewarded With Win After Seven Strong Innings
The Nashville Sounds trailed 2-0 when they erupted for seven runs in the eighth inning to lead them to a 7-3 win over the San Antonio Missions Friday night in San Antonio.Remarkably, all seven runs of the damage scored by Nashville in the eighth inning came with two outs. San
Express Charge Back Late to Defeat Sounds
Round Rock Completes Comeback with Four Runs in the Eighth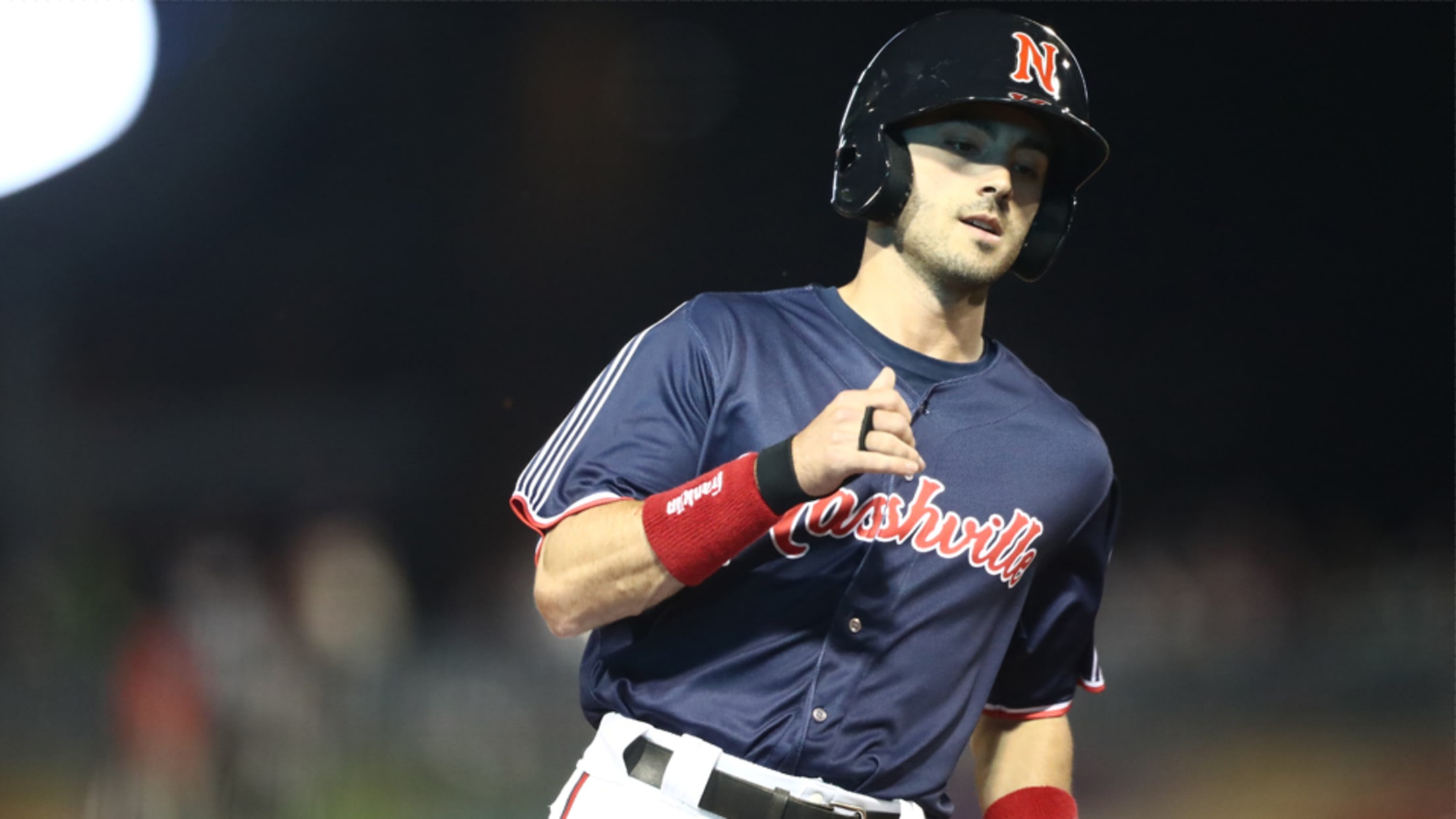 In a game that was mostly in Nashville's control, a four-run Round Rock inning in the eighth completed a five-run comeback as the Sounds lose to the Express 8-6.Round Rock started with a bang in the bottom of the first when Myles Straw led off with a triple. Next up,
Sounds Fall on Walk-Off Grand Slam
Round Rock's Nick Tanielu Wins it for the Express in Extra Innings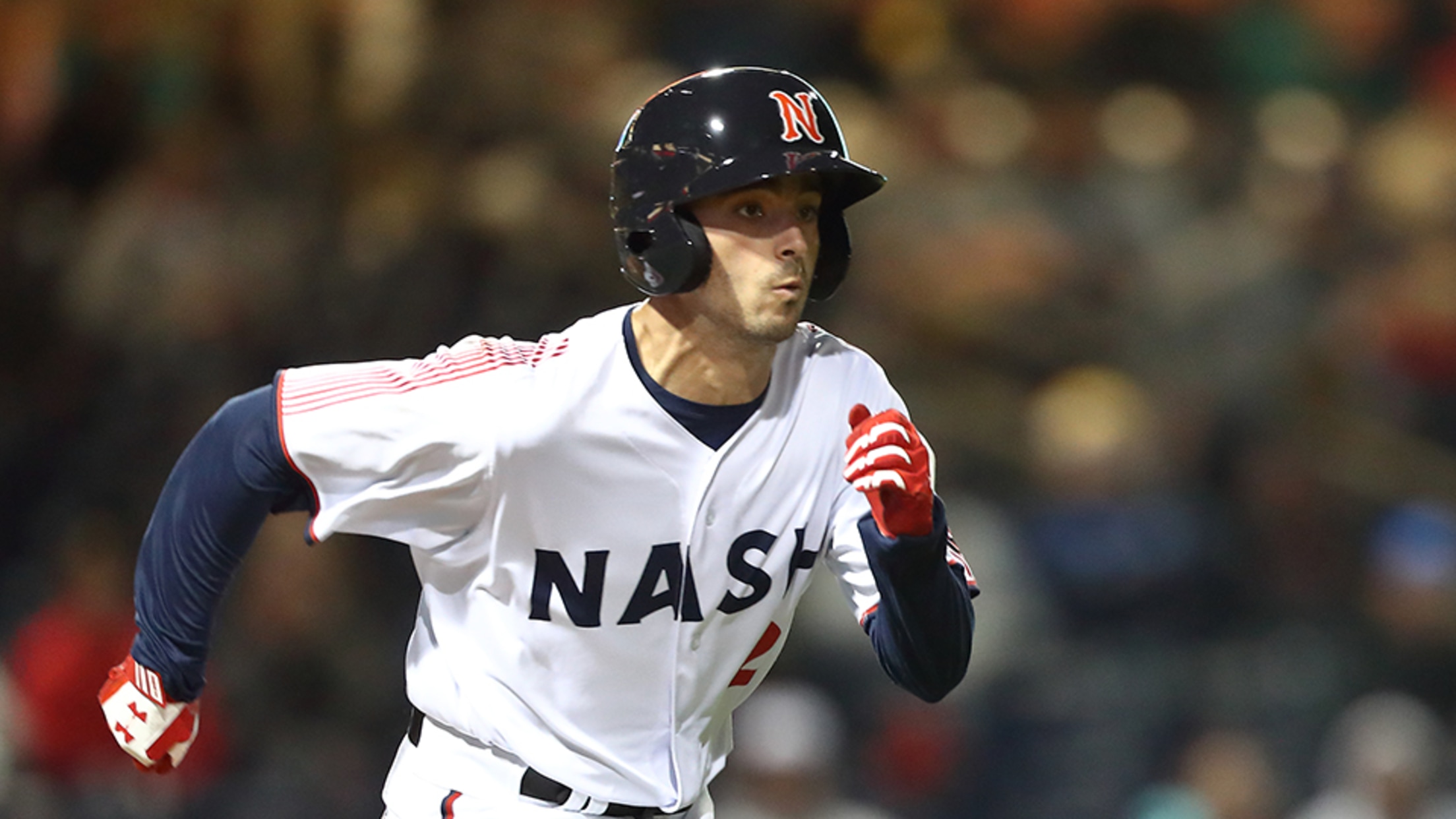 The Round Rock Express had the last laugh as infielder Nick Tanielu hit a walk-off grand slam in the bottom of the 10th inning to lift the Express past the Nashville Sounds, 9-5, in a back-and-forth game on Wednesday night at Dell Diamond.Tanielu's walk-off grand slam came off Sounds reliever
Sounds Maul Cubs at First Tennessee Park
Ariel Jurado Wins Triple-A Debut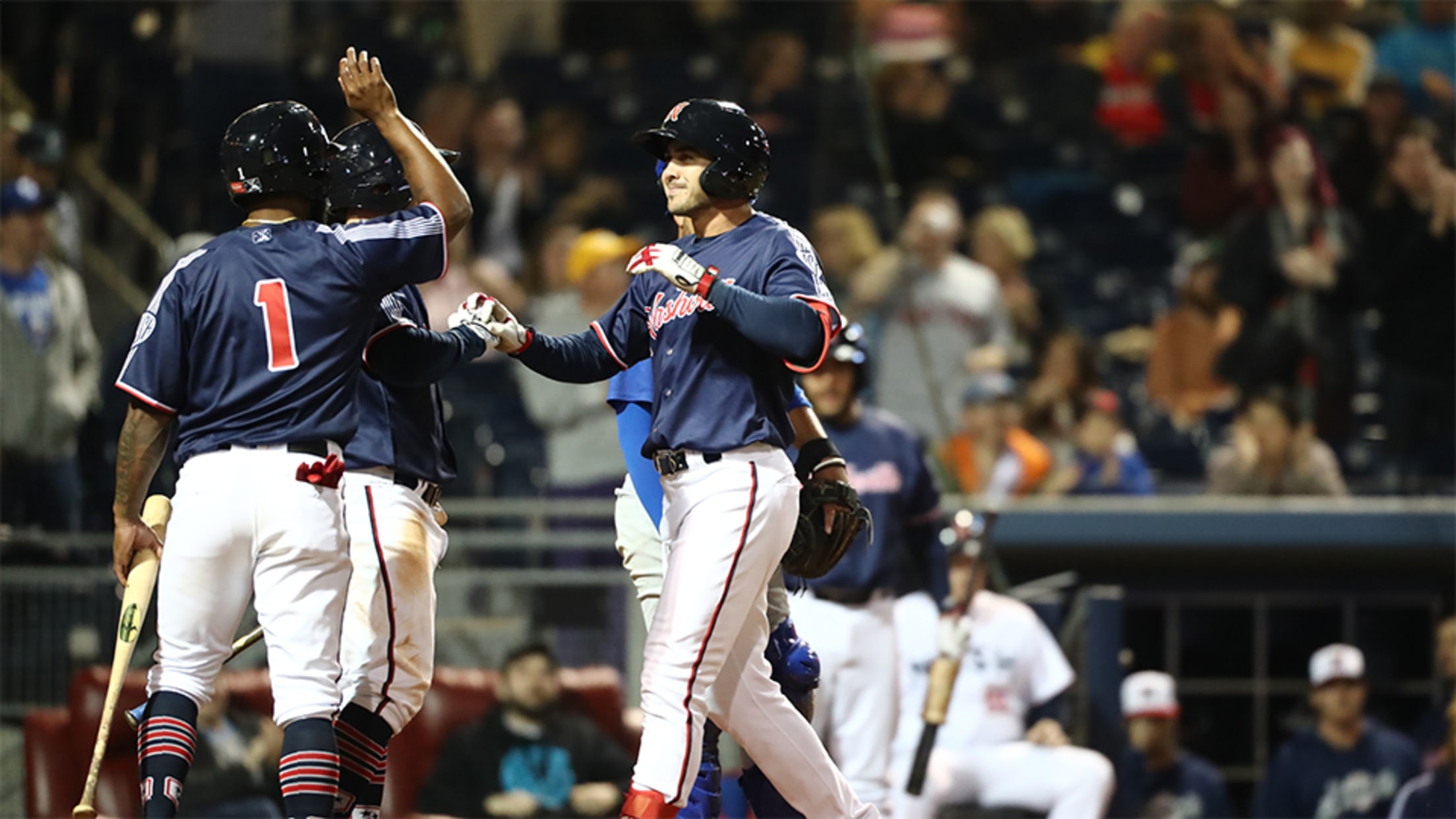 Chase d'Arnaud clubbed a two-run homer and Ariel Jurado dealt five solid innings as the Nashville Sounds rolled to an 8-2 win over the Iowa Cubs in front of 7,823 fans at First Tennessee Park Friday night.Nashville collected 11 hits on the night, led by multi-hit performances by Danny Santana,
Tocci caps IronPigs' comeback with walk-off
Phillies No. 24 prospect rips game-winning single in 12th inning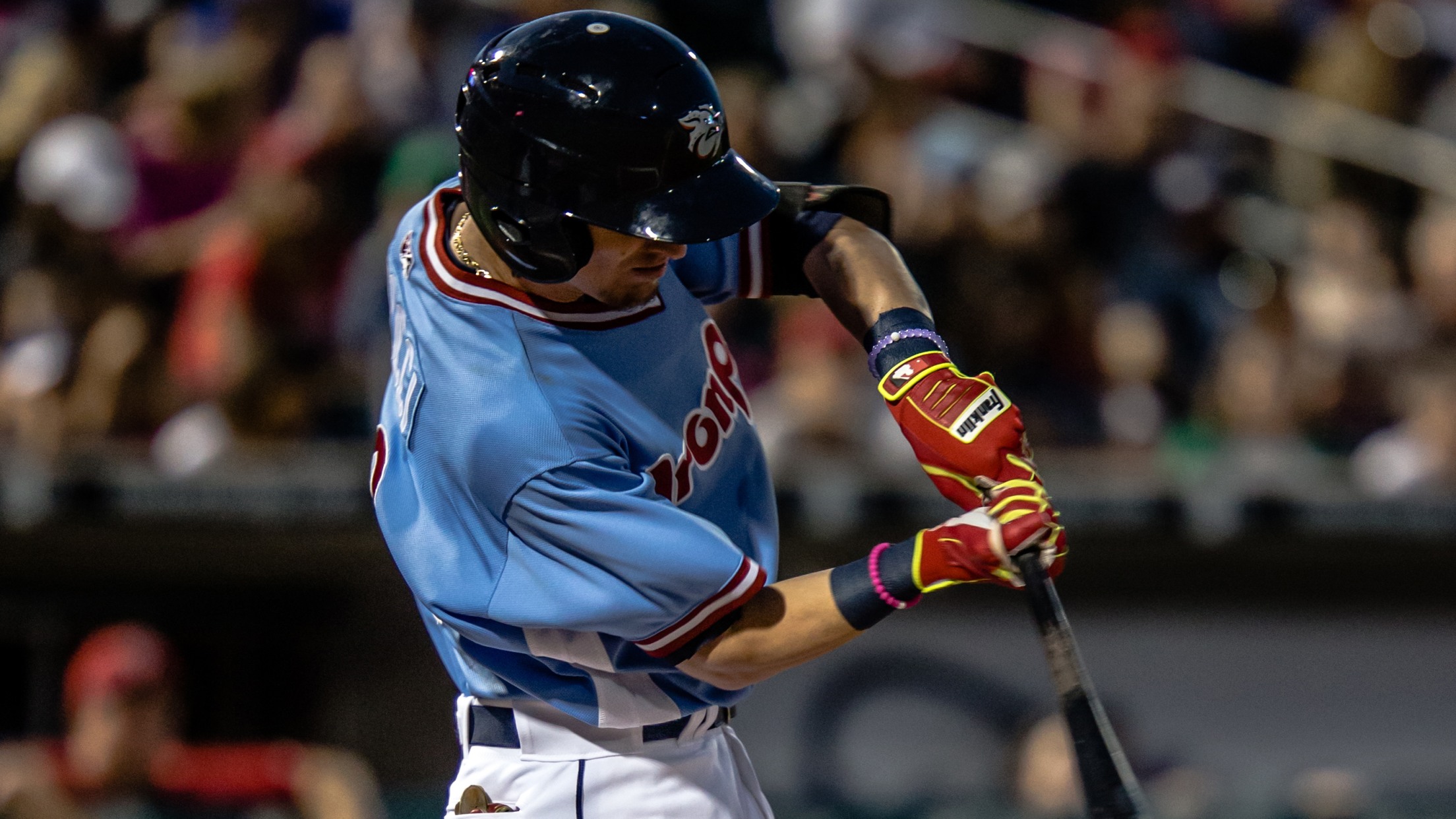 After a wild comeback and nearly four hours of baseball, Carlos Tocci put the exclamation point on Triple-A Lehigh Valley's night.Philadelphia's No. 24 prospect smacked a walk-off single in the 12th inning to push the IronPigs past Scranton/Wilkes-Barre, 6-5, in Game 1 of the best-of-5 International League semifinals Thursday night
Three Homers Not Enough, Pigs Fall 5-3
Kingery Extends Hitting Streak To Team Season-High 17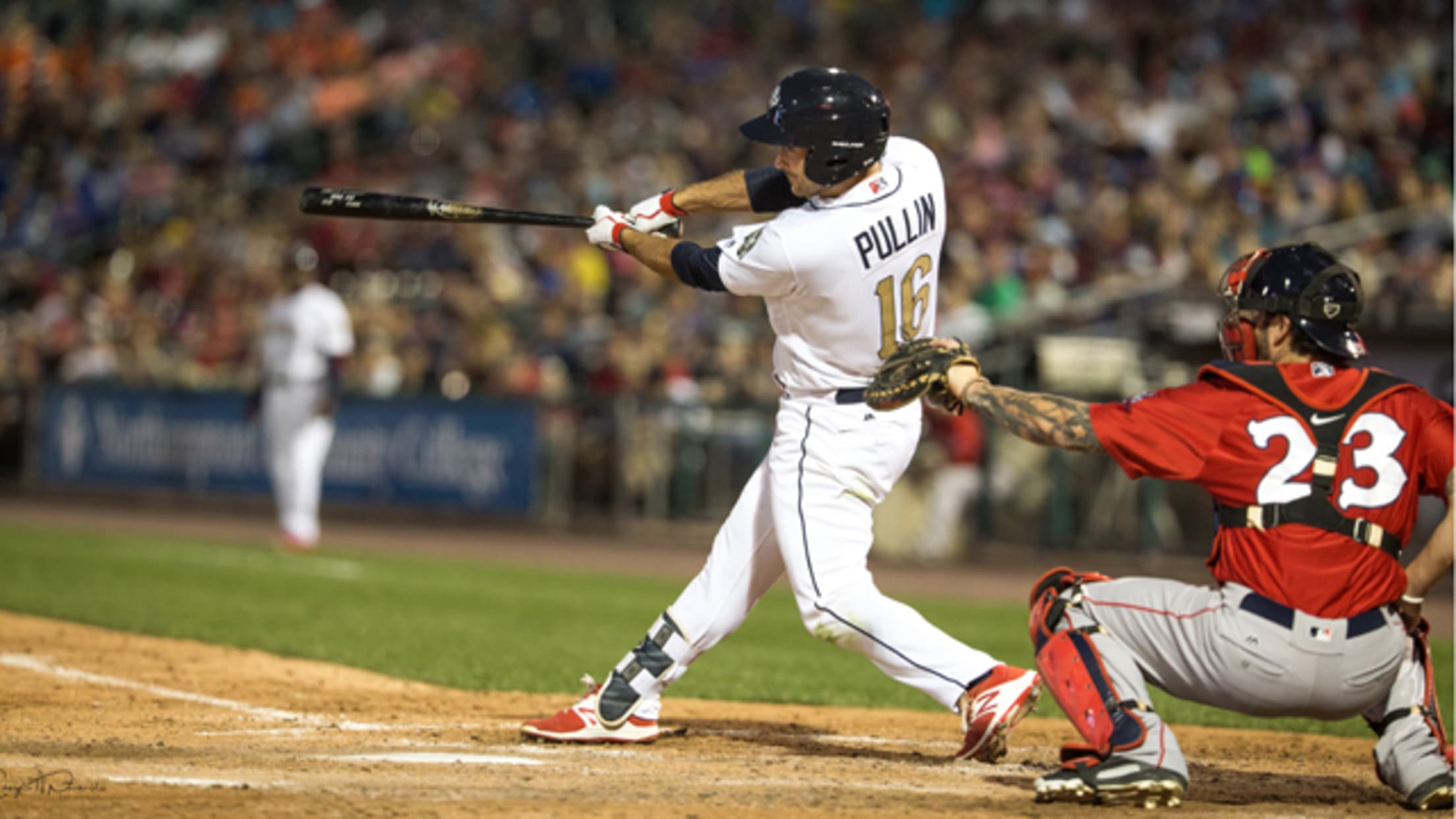 The IronPigs (70-56) hit three solo home runs, but fell 5-3 to the Charlotte Knights (52-73) Saturday night at BB&T Ballpark.