Best streams of 2019: Top offensive performances
Aces' Tomas homers four times; Isotopes' Cuevas completes cycle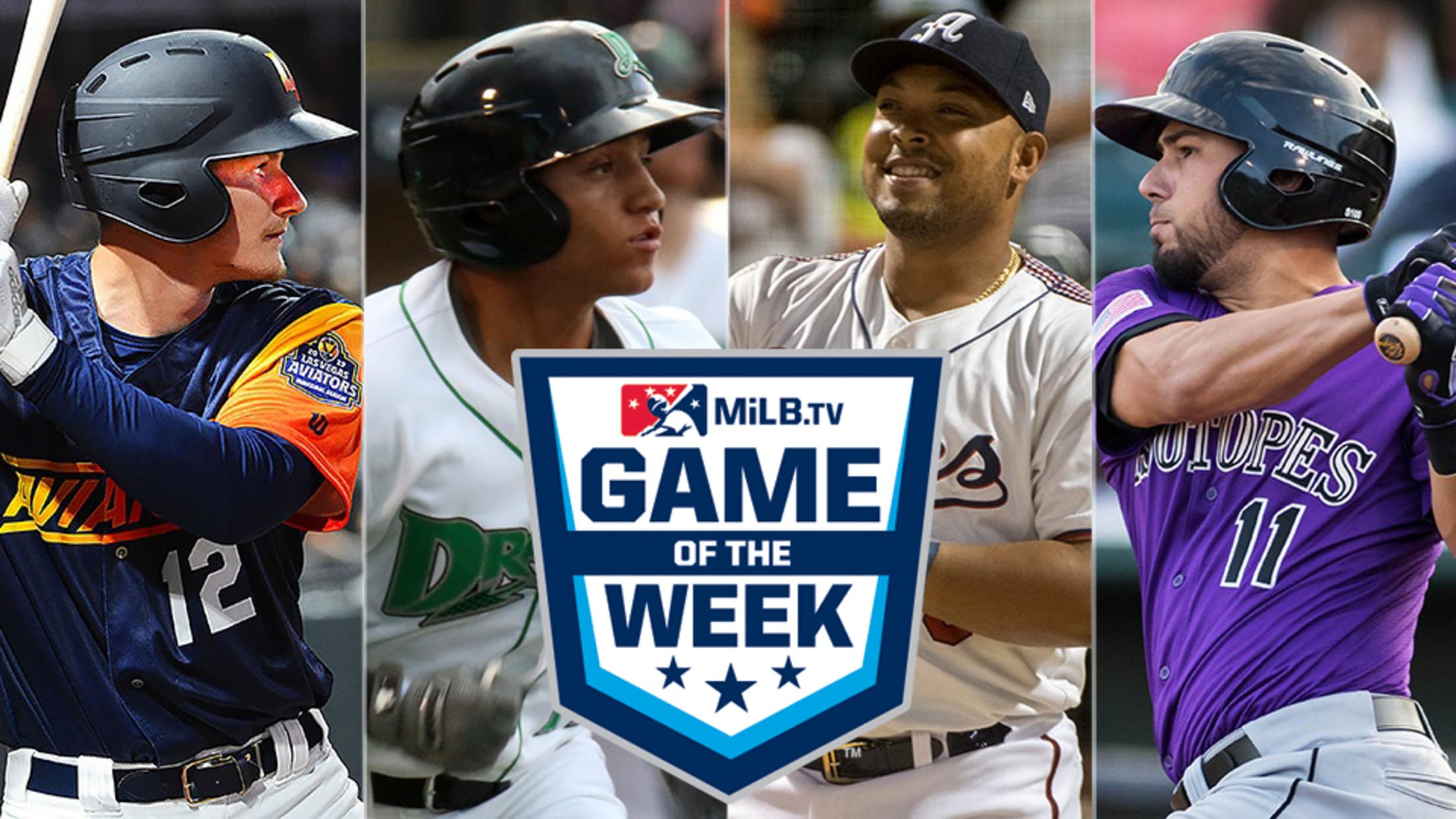 The batter enters the box. The dirt under his cleats feels right and his uniform feels loose. As the pitcher unleashes his pitch, the ball looks like a watermelon, each seam visible and the spin obvious so the hitter knows when and where to swing.That must have been what it
Fans' guide to the best 2019 MiLB.TV games
From Mize to May, 10 standout performances to relive right now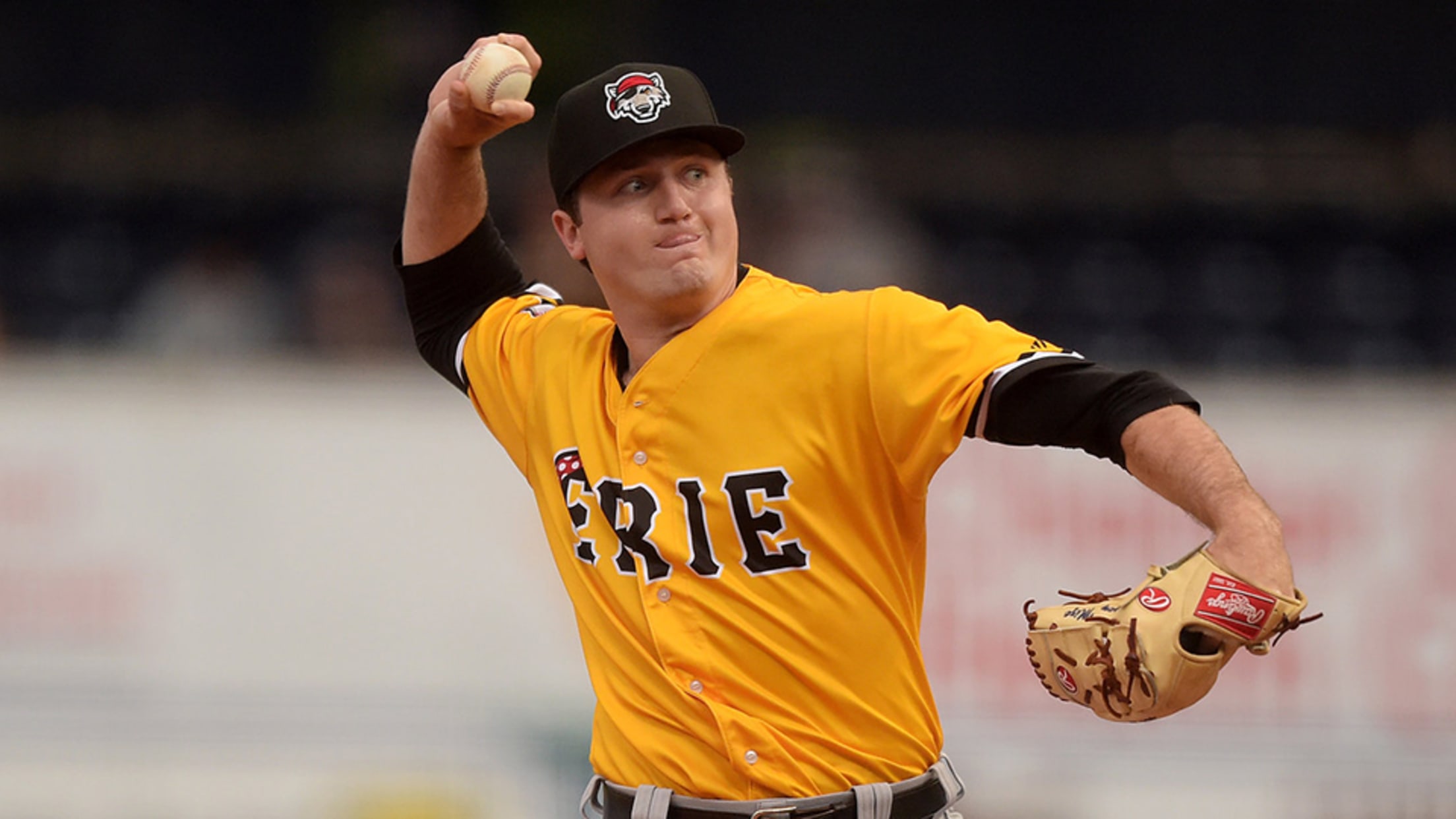 No-hitters. One game, one man, four home runs -- and a cycle. Epic entertainment.The 2019 Minor League Baseball season was full of amazing performances by individuals and teams alike. Now you can rewatch all these feats with a free MiLB.TV preview! (Non-subscribers will only need to create a MiLB.com account
Cron, Thomas lead way for talented D-backs
Arizona produces .551 winning percentage, three league titles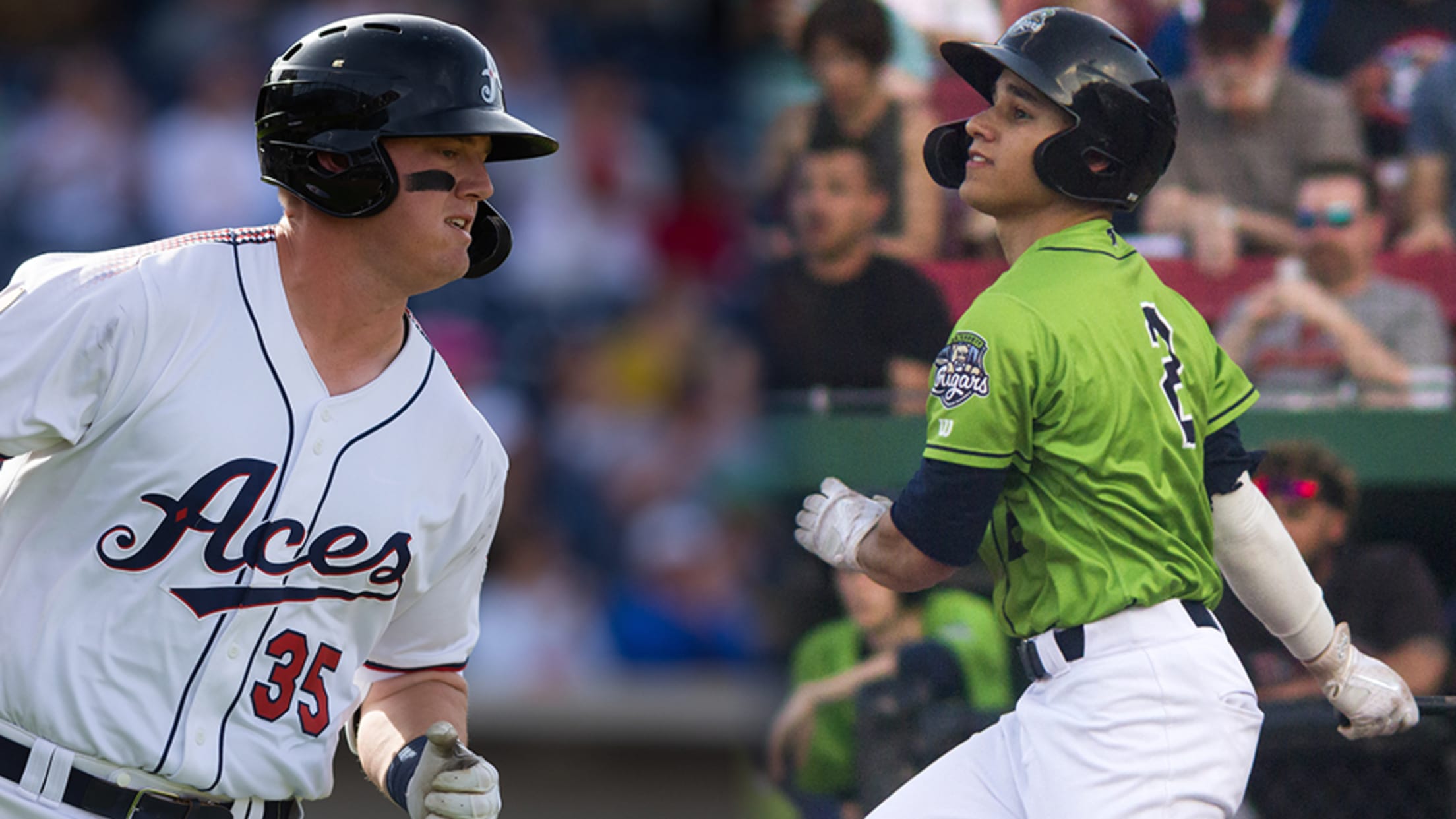 Each offseason, MiLB.com goes position by position across each system and honors the players -- regardless of age or prospect status -- who had the best seasons in their organization. Click here to locate your favorite club.One year after finishing with an impressive .541 organizational winning percentage, the D-backs topped
Head of the Class: Triple-A
Sluggers Cron, Lux blast off; righty Gallen shuts down hitters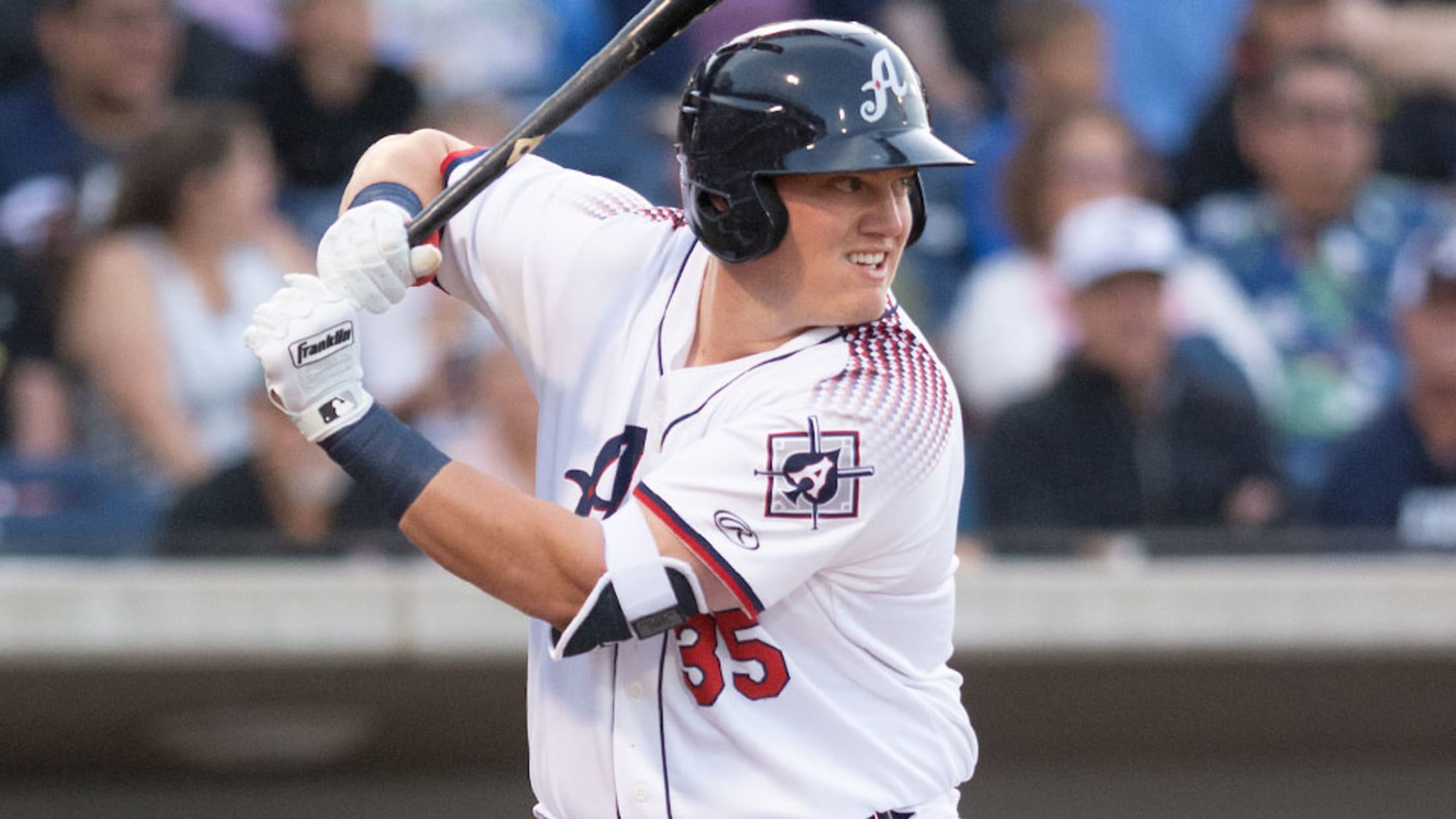 With another Minor League season in the books, members of the MiLB.com staff are looking back at some of the most notable performers from the 2019 campaign for each level. After looking at Double-A, Class A Advanced, Class A, Class A Short Season and Rookie Advanced, we turn our attention
Tomas reigns in Triple-A Home Run Derby
D-backs slugger clouts 59 home runs to edge Yankees' Ford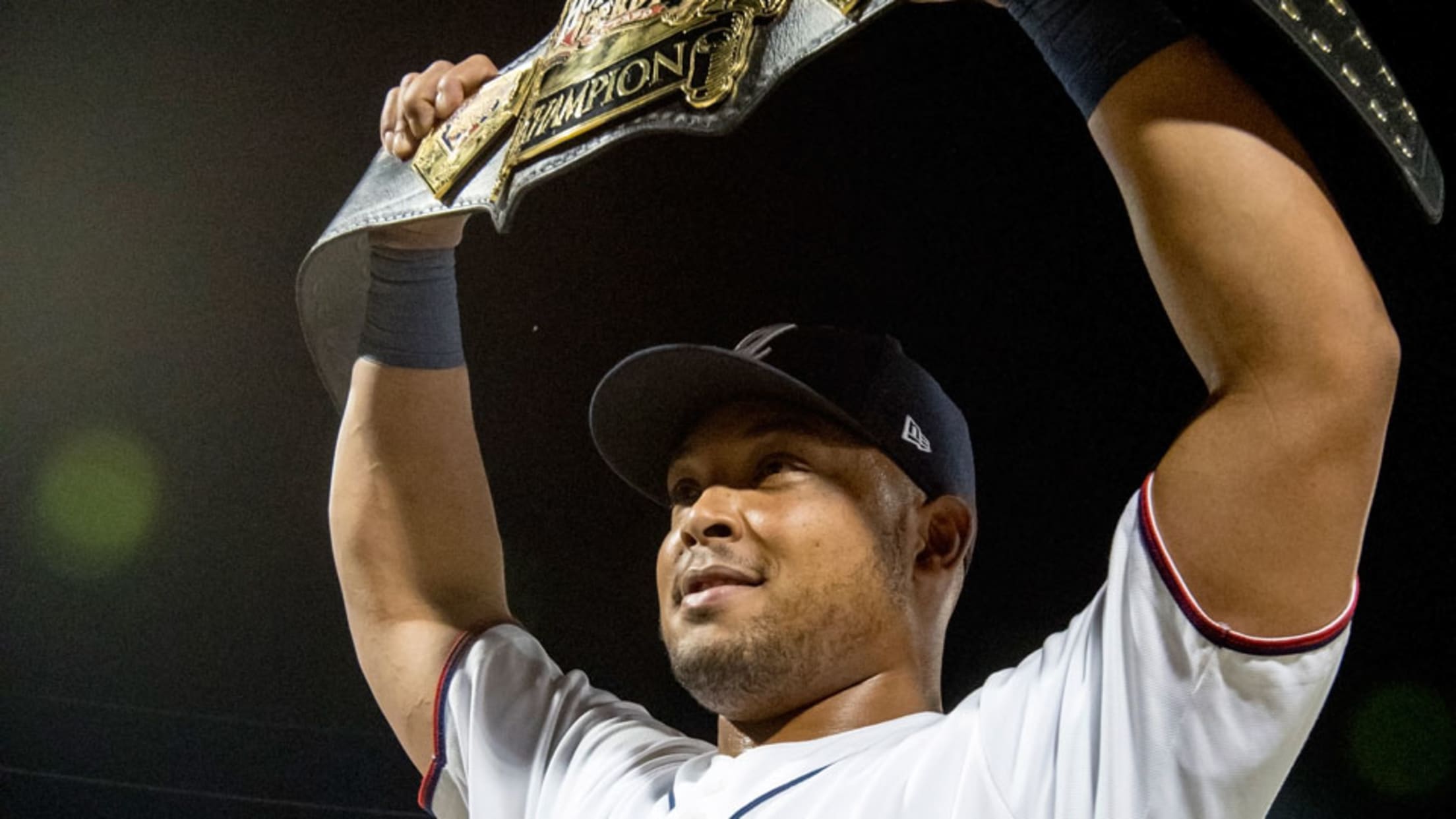 EL PASO, Texas -- Yasmany Tomás, the only contestant who had never appeared in a Minor League All-Star Game -- and the only one with more career Major League home runs (48) than roundtrippers in the Minors (41), slugged a total of 59 taters to take home the Triple-A Home
Cron, Tomas Selected as Home Run Derby Contestants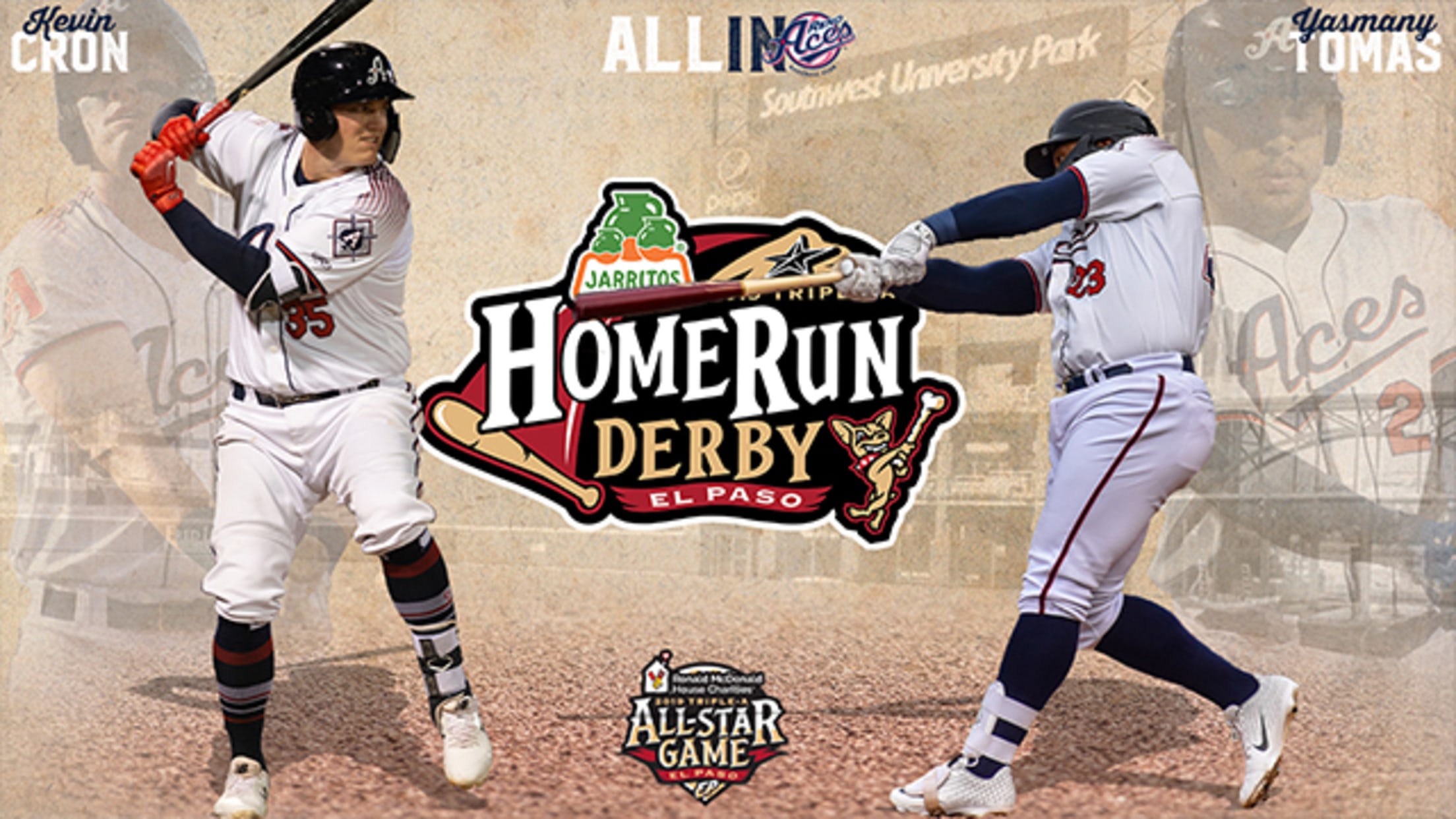 Round Rock, Texas - Reno Aces infielder Kevin Cron and outfielder Yasmany Tomás have committed to participate in the Triple-A Home Run Derby on July 8 at Southwest University Park in El Paso, Texas. The derby kicks off three days of festivities during Minor League Baseball's premier event - the 2019
Yasmany Tomás Wins PCL Player of the Week Award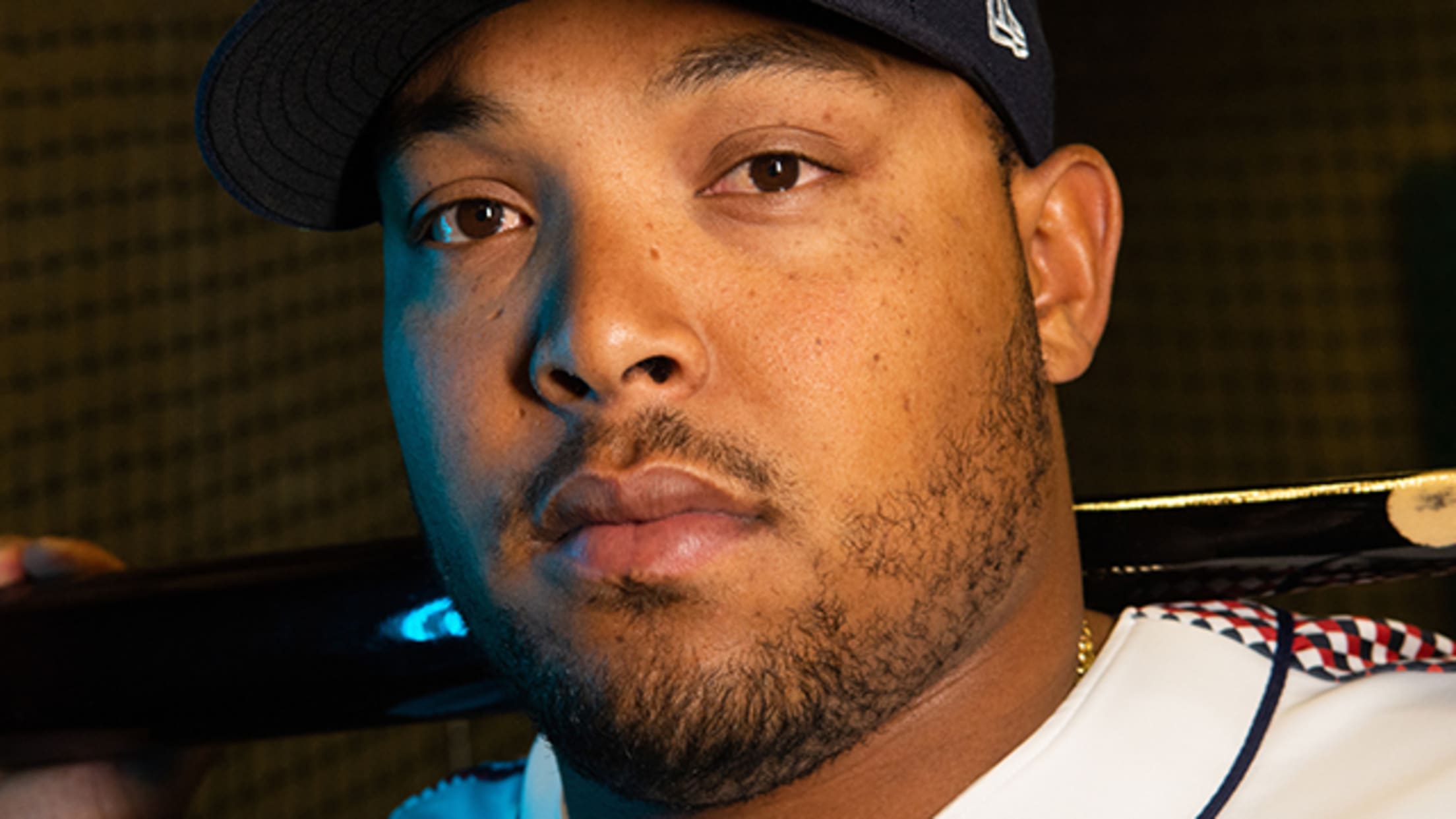 Reno, Nev. - Reno Aces outfielder Yasmany Tomás has been named the Pacific Coast League's Player of the Week for the period of May 20 - May 26, the League Office announced today. Tomás, 28, went 12-for-30 (.400) last week with 13 RBI, 10 runs scored and seven home runs.
Rojas rides power binge to weekly award
Astros prospect belted six of his seven home runs in last week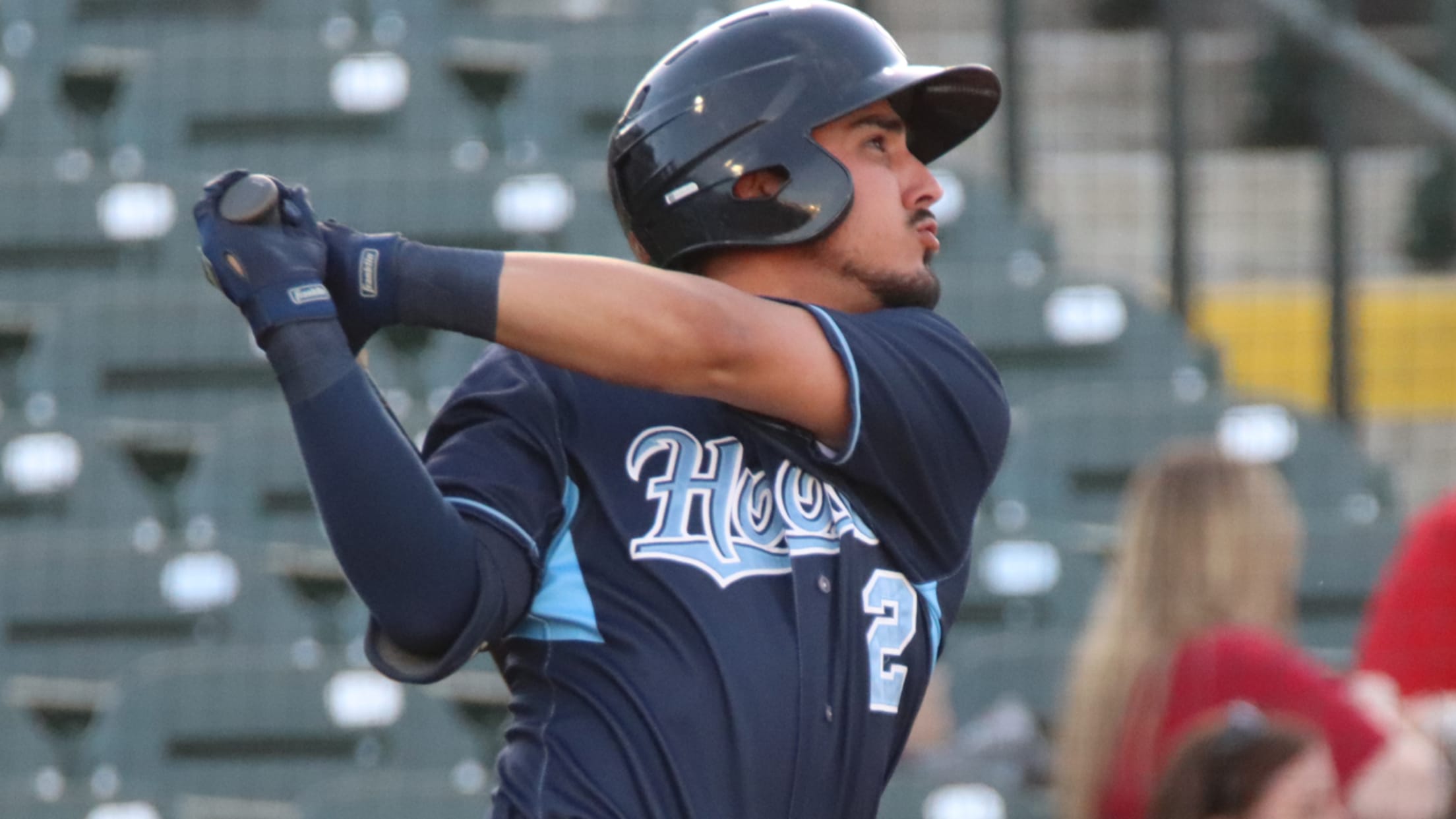 Joshua Rojas was in the middle of a fine season entering last week, but his last seven games have taken things to another level. The Houston prospect went off at the plate, going 16-for-31 with six homers to cruise to Texas League Player of the Week accolades for the period
Aces' Tomas goes yard four times
D-backs outfielder plates eight, teammate Szczur hits for cycle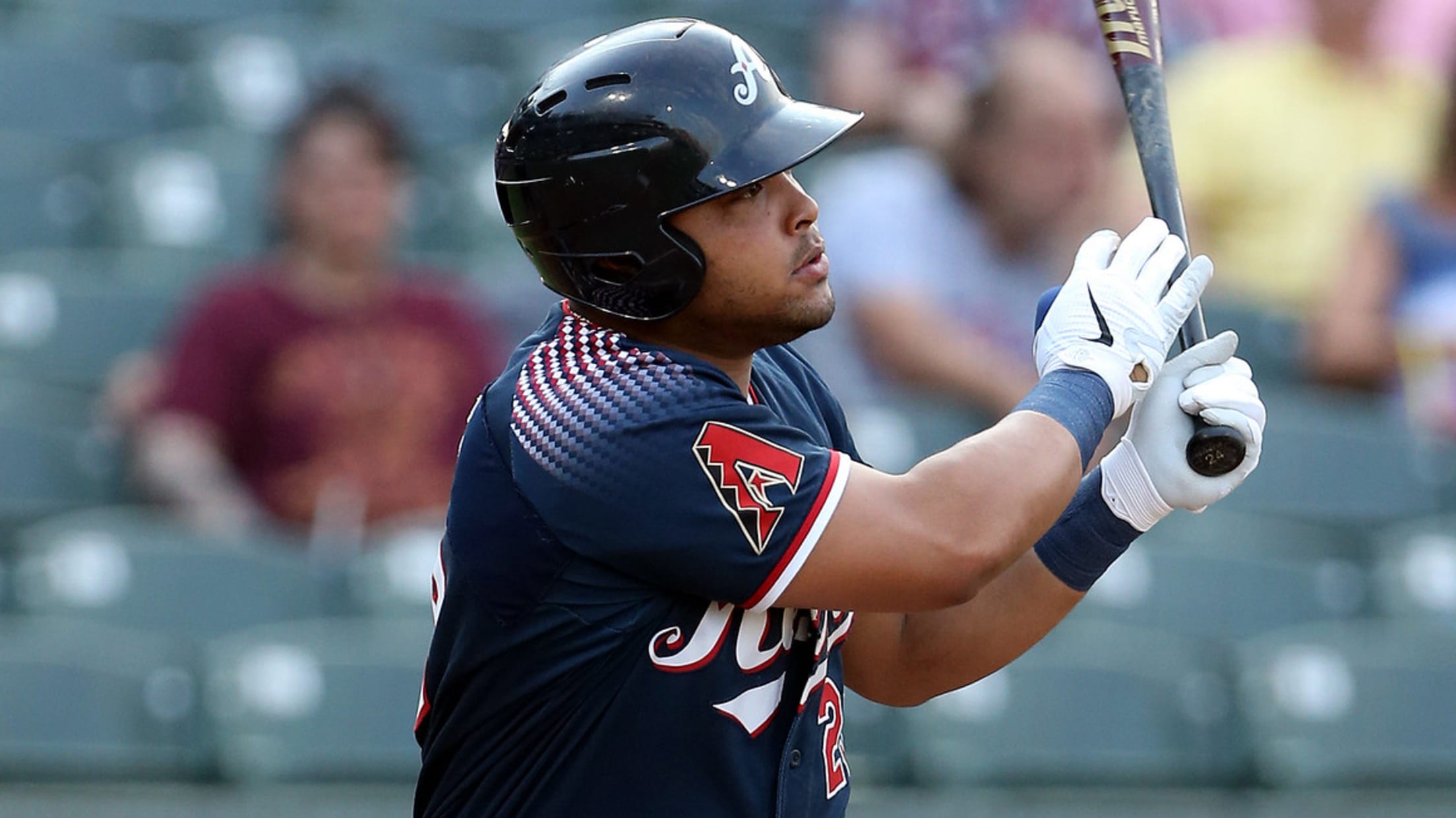 Yasmany Tomás entered the season with 10 multi-homer games in his professional career -- eight in the Majors and two in the Minors. All of those performances were of the two-homer variety. The Arizona outfielder changed that in a big way Monday.Tomas went 5-for-6 with four home runs in Triple-A
Widener, Power Shine in Aces Victory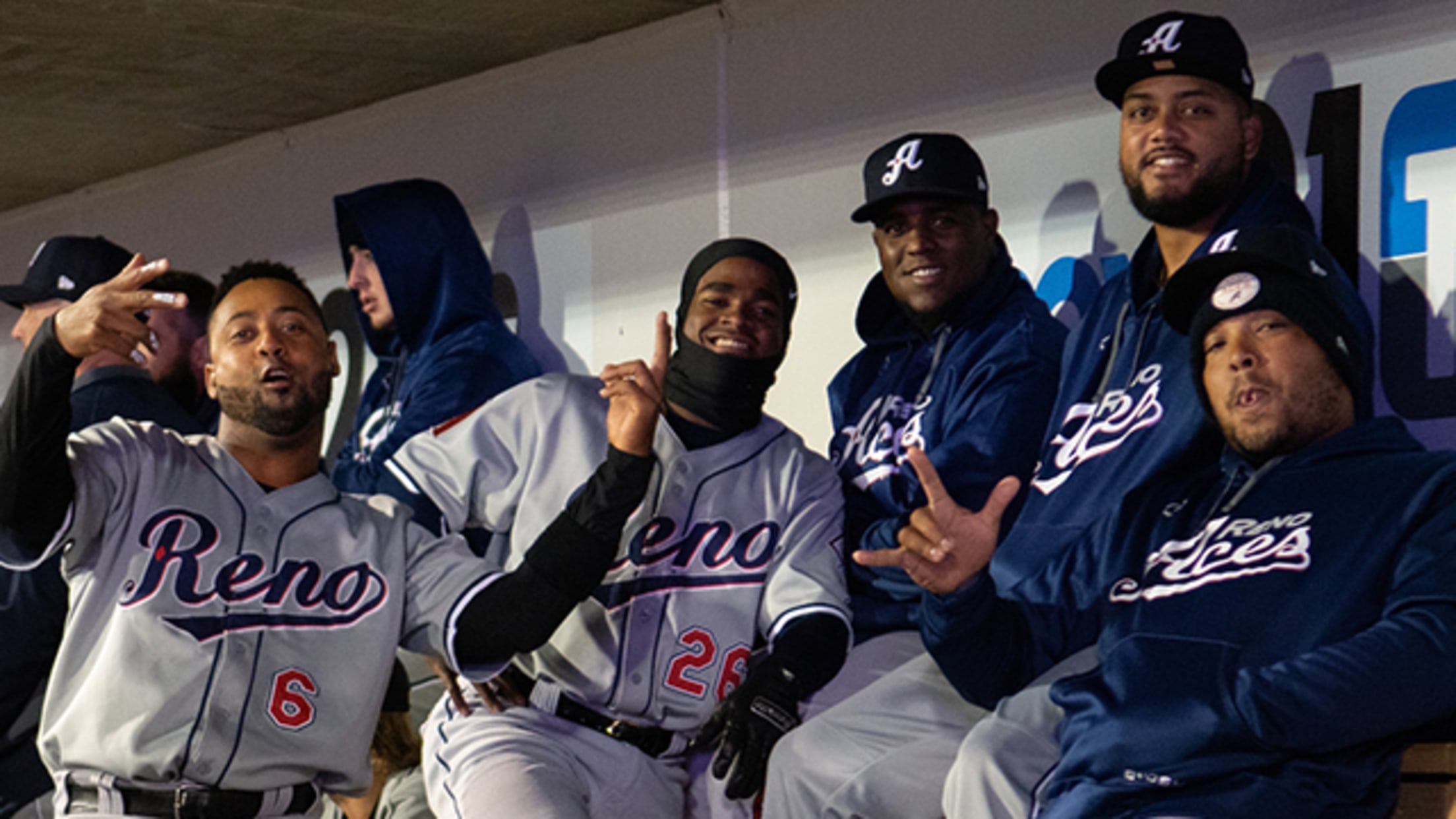 Fresno, California -  The Reno Aces are in the win column after their 7-5 victory over the Fresno Grizzlies Friday. RHP Taylor Widener shined in his Triple-A debut going five-plus innings, allowing three earned runs, six hits, no walks and struck out five in a no-decision. Caleb Joseph not only
Aces 2019 Roster Continues Growth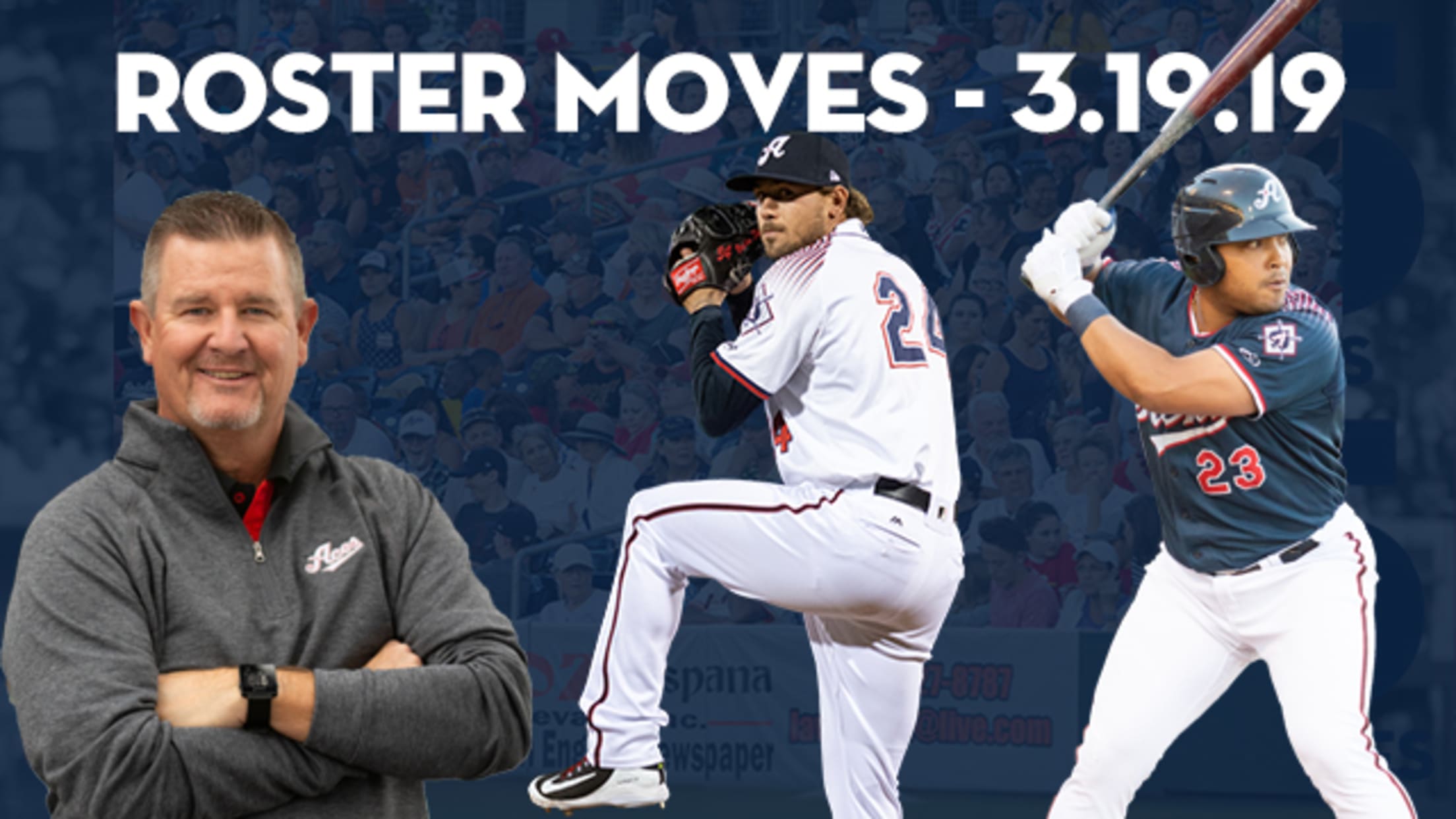 The Arizona Diamondbacks optioned utility player Tim Locastro to Triple-A Reno Tuesday.They also reassigned outfielders Abraham Almonte, Yasmany Tomás, pitchers Stefan Crichton, Rubby De La Rosa, Ricky Nolasco, Braden Shipley, and infielder Kelby Tomlinson to Minor League camp.
Smokin' Aces - "Copa de la Diversión"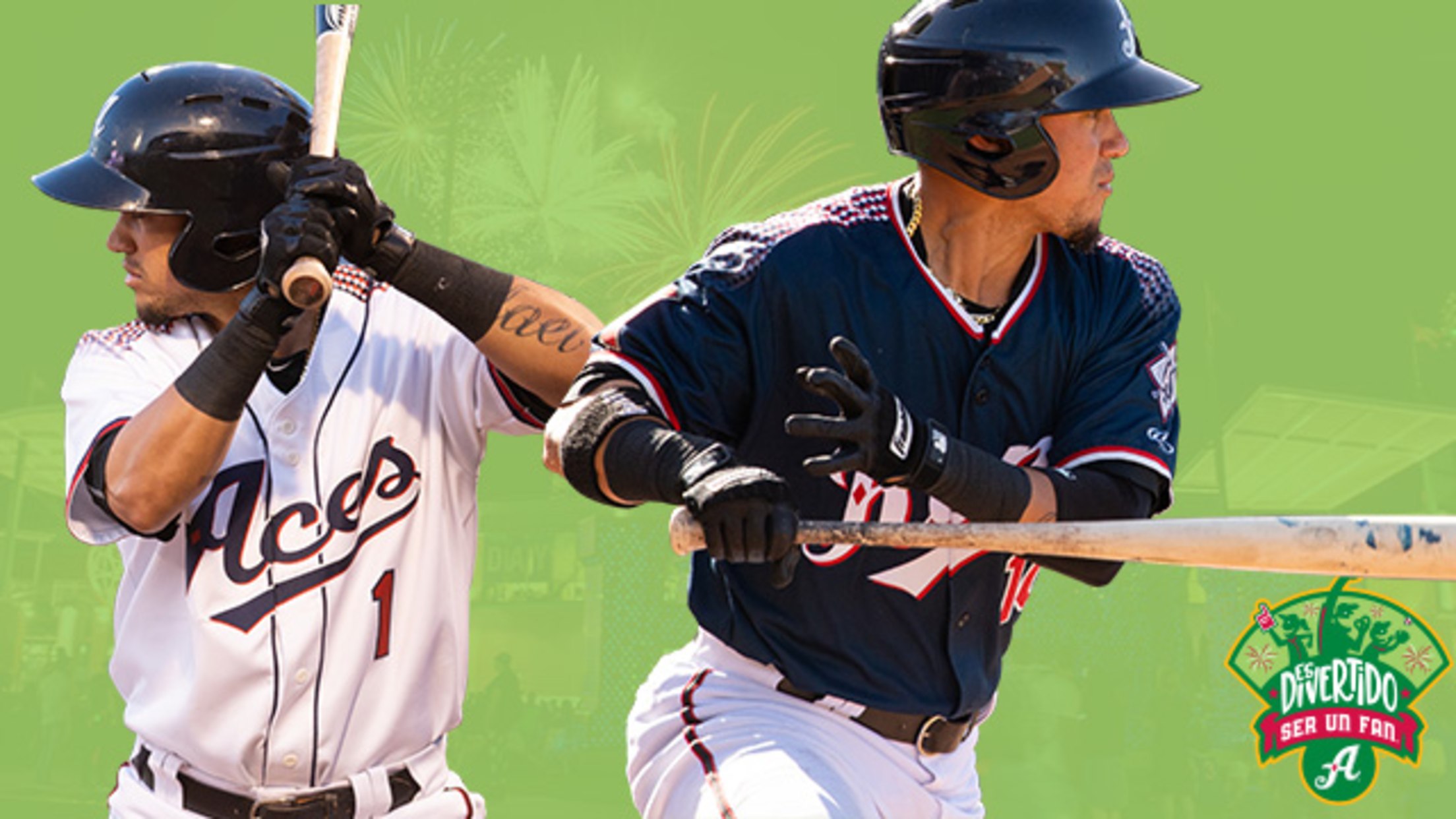 Latin talent to shine during 2019 season for the AcesMonday marked the unveiling of all 72 teams participating in "Copa de la Diversión." Reno is one of those clubs. For four games in 2019, the Aces will play as Los Corazones de Reno in support of Minor League Baseball's initiative
Smokin' Aces - Who's On First
Former, Future Aces Ready for Big League Chance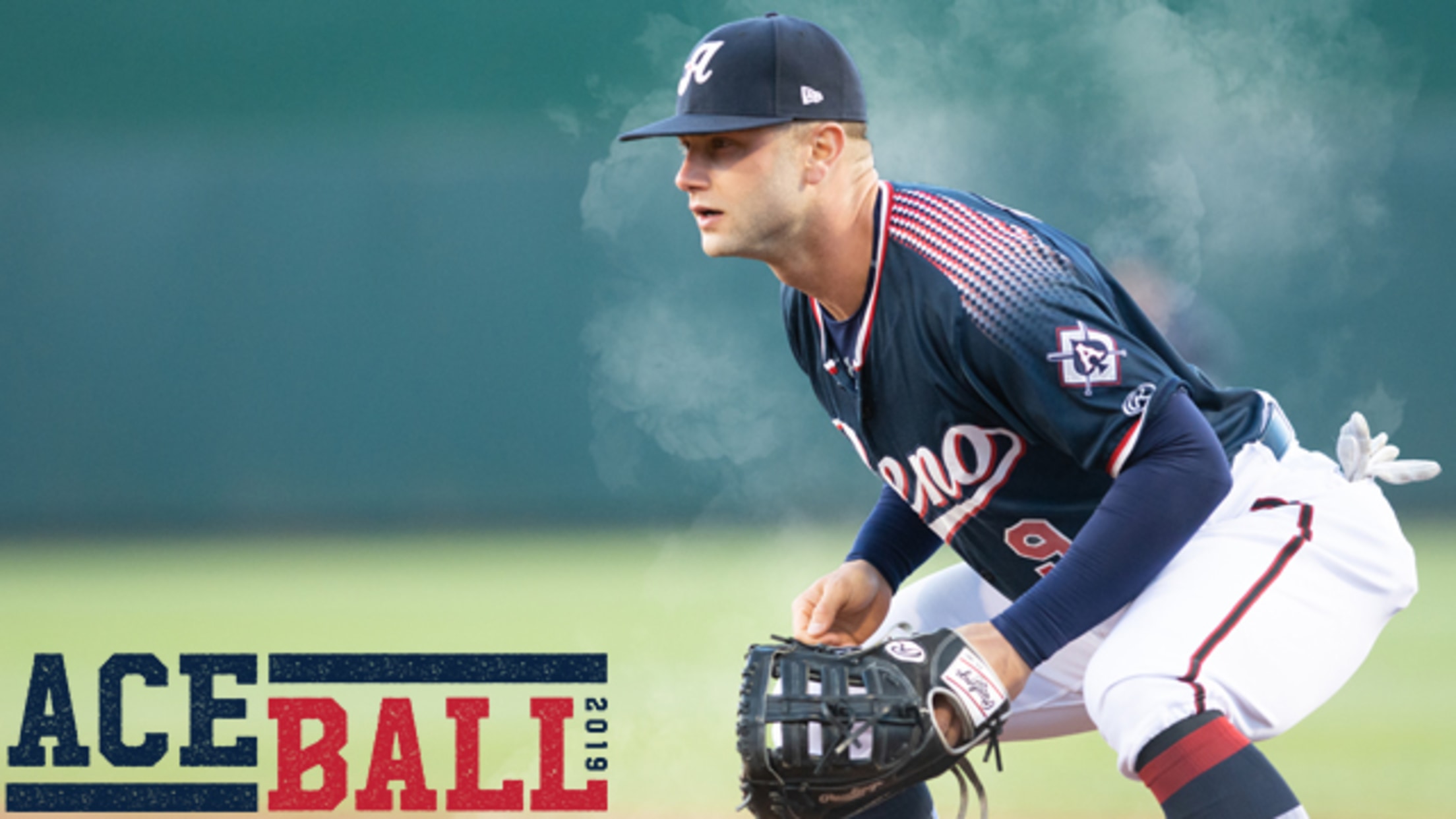 While Aceball is still a little over a month away for Triple-A Reno, it has already gotten started during Spring Training. Future, current and former Aces look to impact the Arizona Diamondbacks during big league camp.
Yasmany Tomas Homers Twice in Aces Win Over Tacoma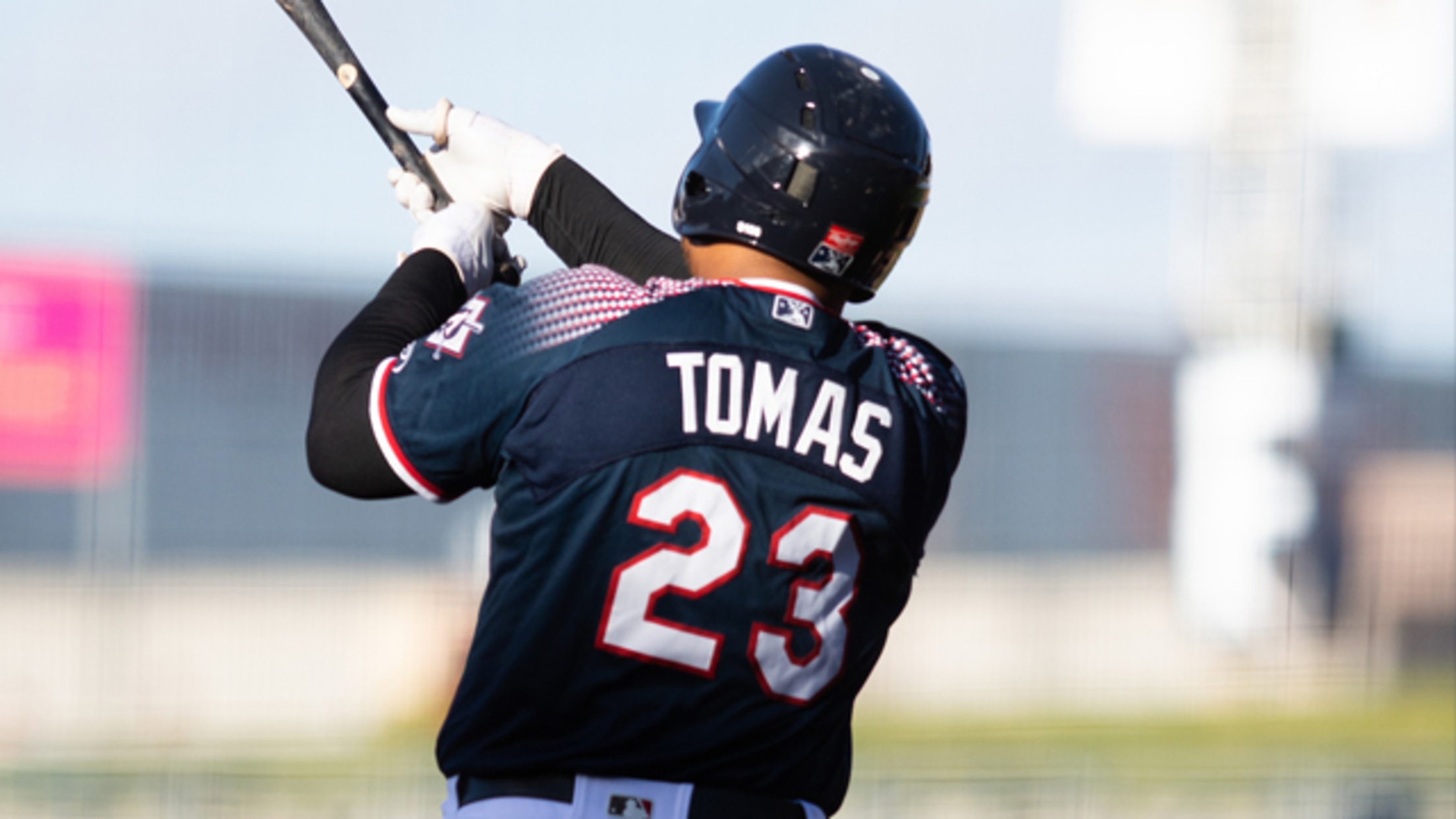 Reno, Nev. - In game three of the four-game set between Reno and Tacoma, Jake Buchanan paved the way to an Aces win by striking out five Rainier batters and only allowing one run. Yasmany Tomás led the Aces offensively going 3-for-4 while hitting his eighth and ninth home runs
Cron, Tomas Homer Past Sacramento on Margaritaville Night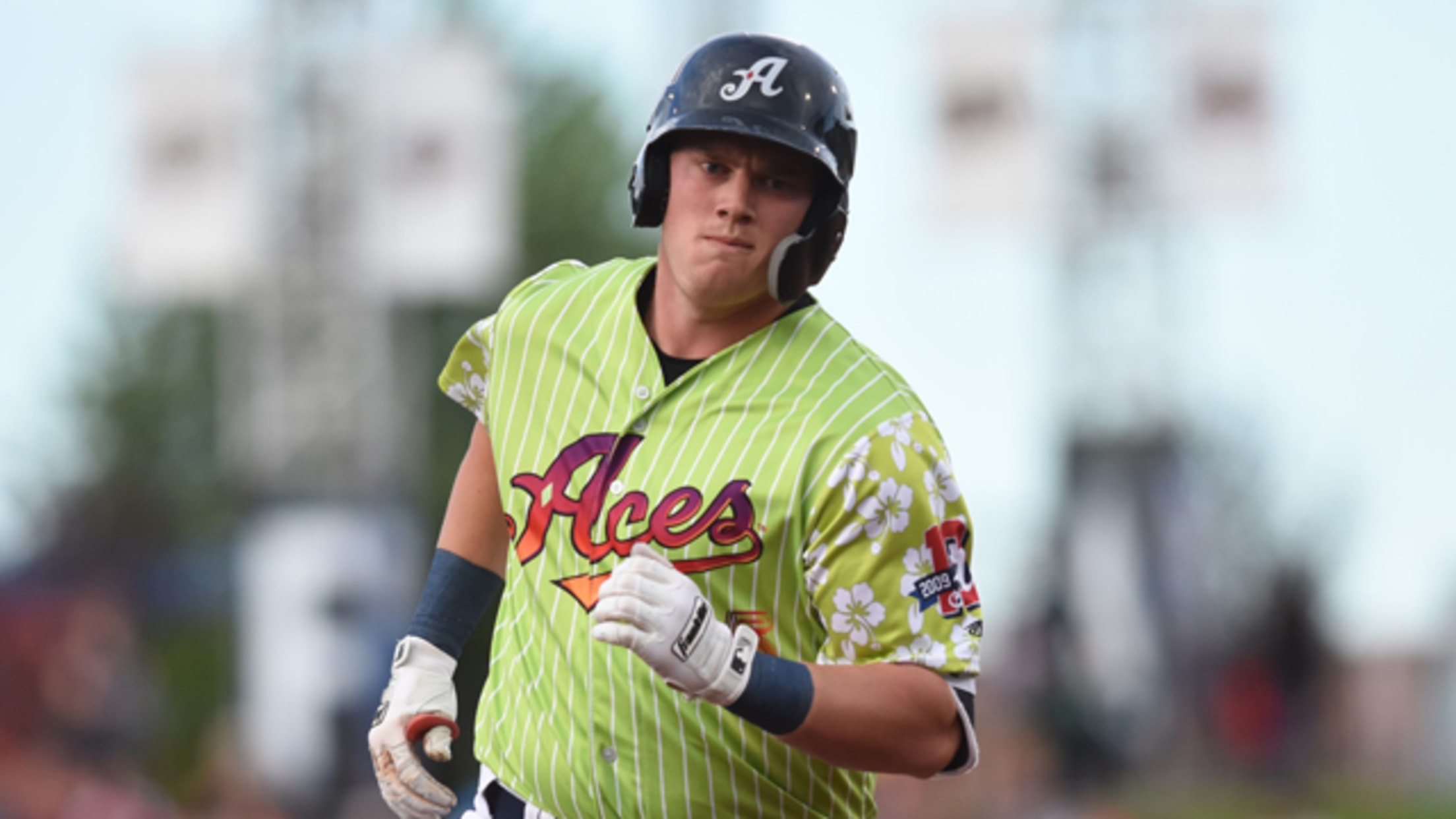 Reno, NV - The Aces won game four of this five-game series by a score of 8-1. The Aces scored eight runs on 11 hits and were led offensively by Kevin Cron who went 2-for-3 with a home run and three RBI. Yasmany Tomás also had a three-run home run,
Yasmany Tomas Delivers Game Winner in Ninth Inning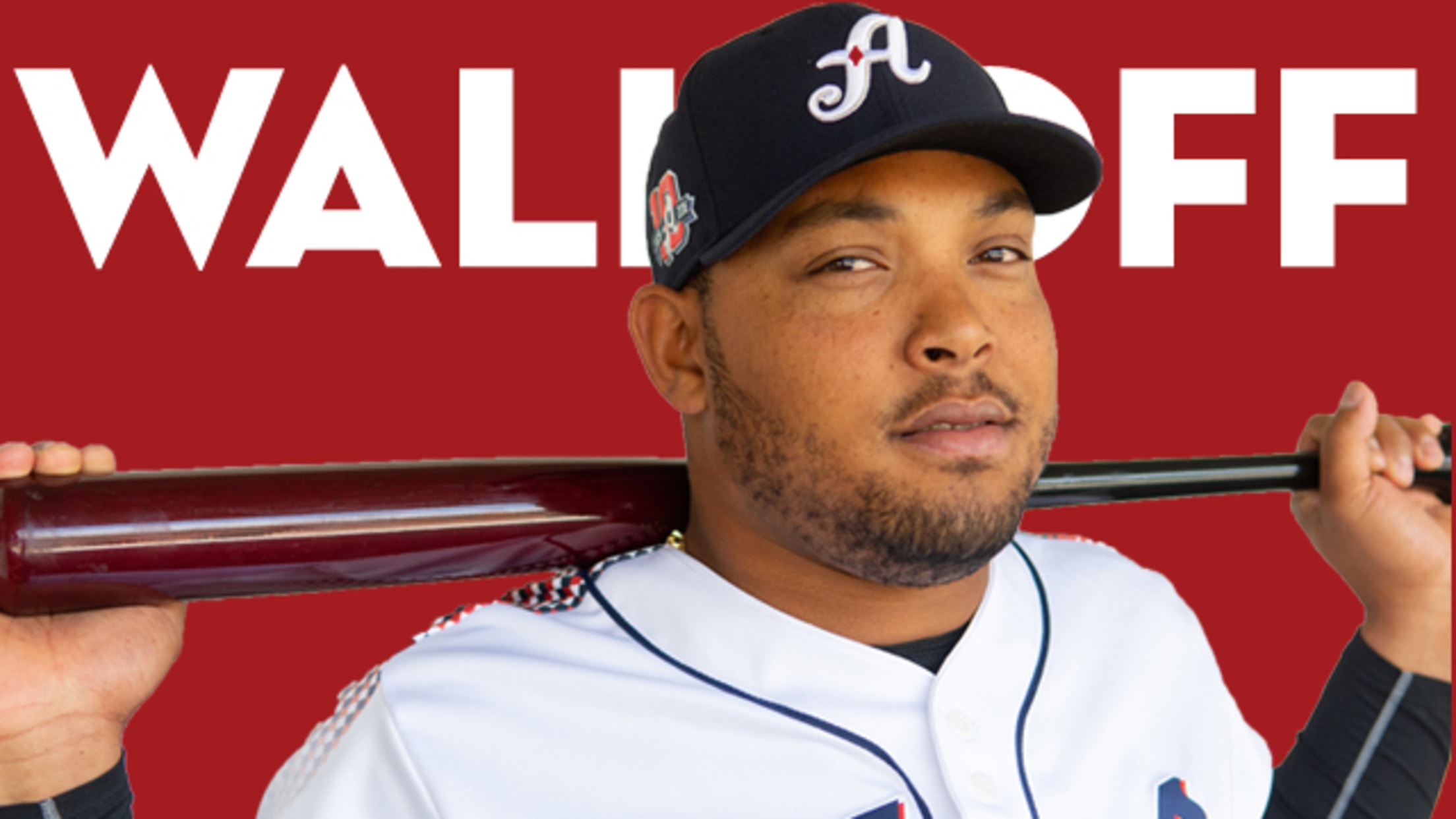 Reno, NEV. - Game two between the Aces and River Cats went in the favor of the home team Thursday night. Reno defeated Sacramento by a score of 10-9. The Aces scored 10 runs on 11 hits and were led offensively by Juniel Querecuto who went 3-for-4 with three singles